Oh man, I love a good end-of-year post. I've been inhaling them all week, as we usher in a new year. As in 2016, 2017 brought a whole host of changes to both of our lives, and in years like this, I can't help but reflect on the year, where we've been, where we're going, what's been hard, easy, worth it, not worth it.
We've already done some reflecting here, on the year's most notable, in terms of travel and food (two areas of life that continue to be a source of pure pleasure). We've been doing this for several years.
But as far as real life goes – the life behind the camera, lived out of boxes, waiting on visas, moving across the world – 2017 was notable in many ways. Let's recap this crazy time, shall we?
(Oh, and I've included plenty of links back to the specifics throughout if you want to relive this crazy year with me.)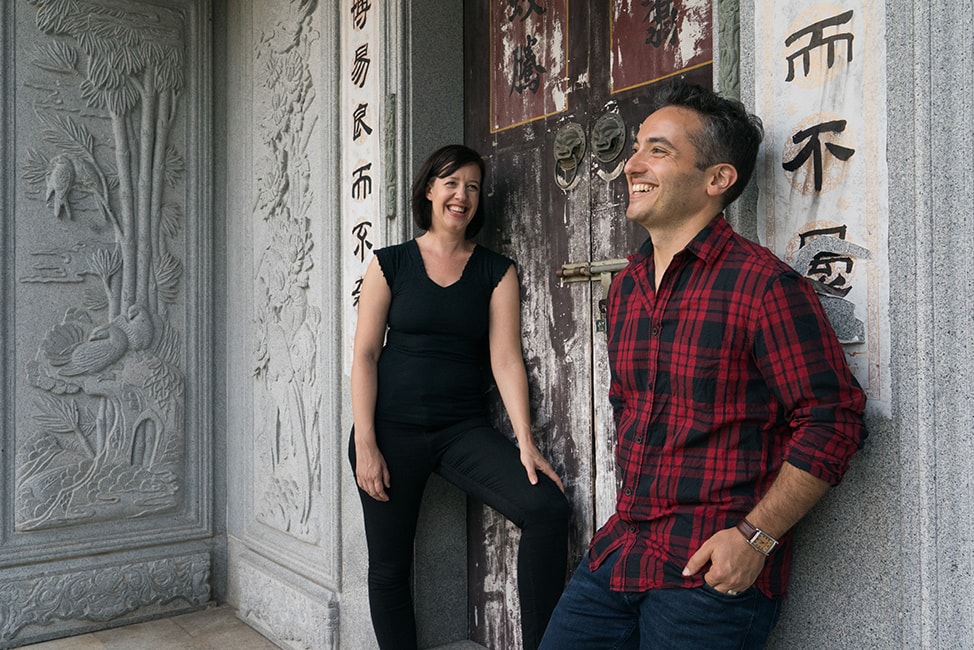 January
2017 opened with me at my parent's house in Indiana and Drew with his in Florida. Our epic autumn of travel was complete and we eagerly awaited the finalization of my next role at work, the one I thought would be final by now, but wasn't. Early in the month, we made a quick trip back to London, where I had an interview for a position in Hong Kong, and we made short stops in Boston (hi, Alice!) and DC (hi, Alex & Carter!) on either end.
Back in the States, we kept busy at my parent's place in IN, went to my grandpa's birthday party (when was the last time THAT happened??), celebrated Drew's birthday, and tried really hard not to get too caught up waiting for my work stuff to, well, work out.
Itching for some action, we planned another road trip, to spend more time in Florida with Drew's folks. On the way, we stopped in Asheville to sample all the best breakfasts there because we love that city, and Charleston because we thought we would love it (we did!), and on the last day of the month, we rolled into Amelia Island.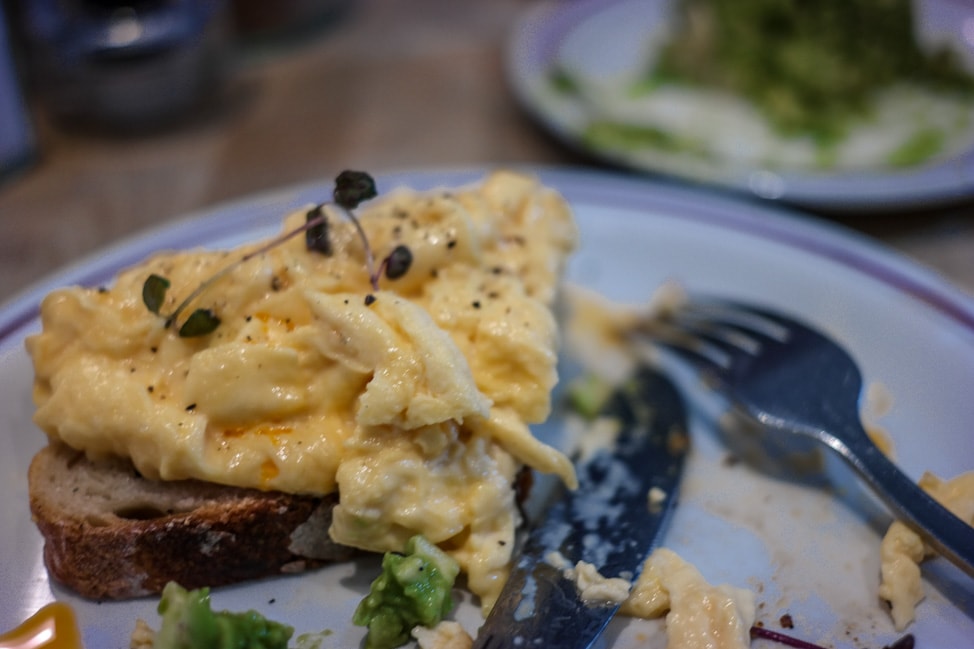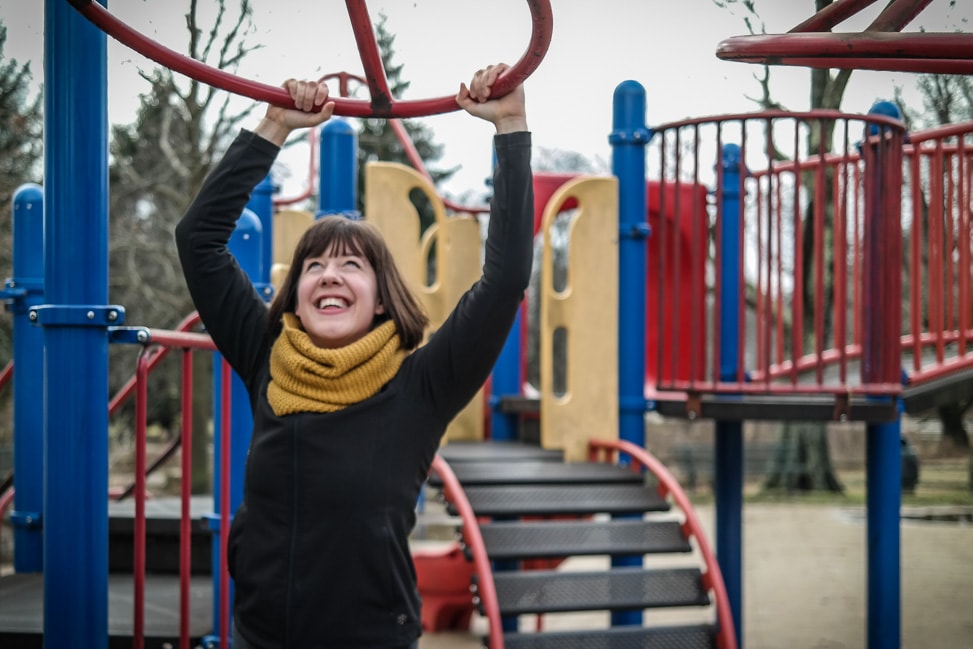 February
On the work front, February was a dud as the month came and went with lots of conference calls but no final plans. The job in Hong Kong officially didn't work out and I spent Valentine's Day under a fog of self-doubt.
Without a final decision as to where we'd be moving next, Drew and I threw ourselves into a warm Floridian winter, with daily walks and plenty of yoga, drinks at all of our favorite haunts, and a visit to our wedding location for an anniversary post we wrote. We also spent our time in Florida setting up and funding an investment account (all that downtime gave us the final push we needed to just do it already!).
Back in Indiana for another two weeks, we saw several sets of relatives (hi Lisa & Luke, and Clare), and planned our next getaway. This time of year, South is the only way to go, and we settled on St. Kitts & Nevis.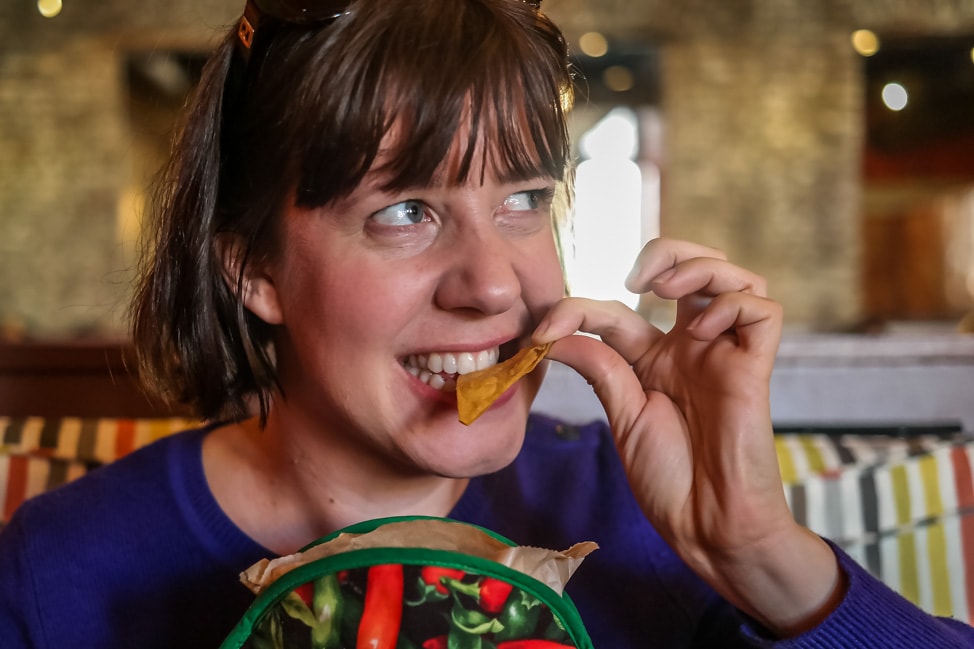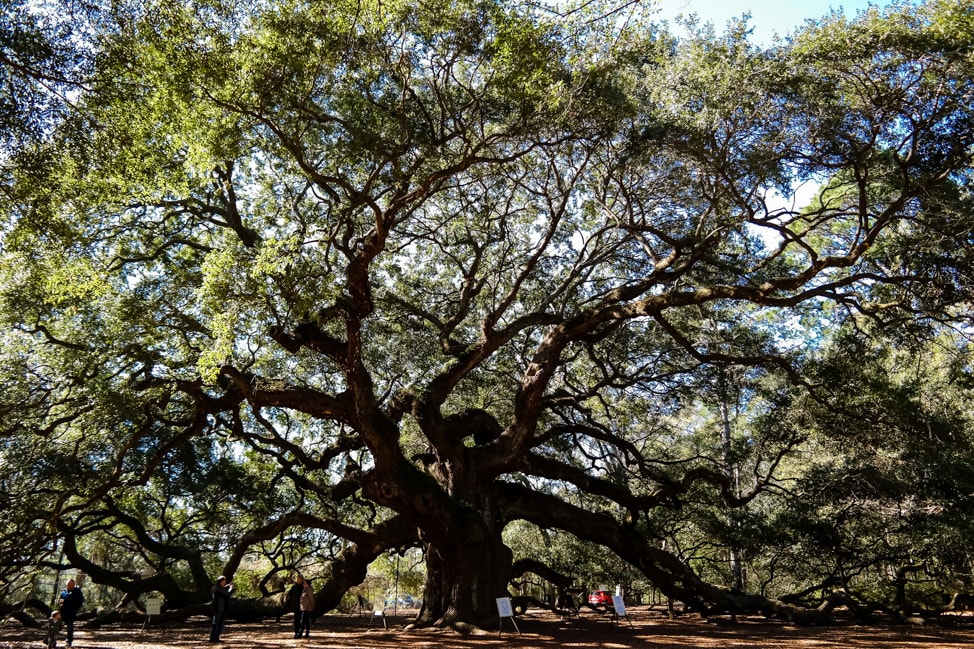 March
Our time in the Caribbean straddled February and March. We rented a car for a few days in St. Kitts and did several local hikes. We found the BEST smoothie stand, worked with the local tourism board on a project and relaxed at the beach. In Nevis, we randomly met up with a friend from Maine who was in the area on a cruise and had a day to explore Nevis. Is the world small or what?
While we were in Nevis, I got final word that one of the roles I was pursuing at work had been funded and finalized and it was offered to me. That day, the weight of the past six months of unknowns, lifted. We were moving to China!
Back Stateside, we found ourselves in Oakland, California for two whole weeks, to see my sister and crash in her apartment while she visited our parents in Indiana. While the where-are-we-moving weight was lifted, the how-will-we-get-our-visa weight slowly started to descend. What we thought would be a relatively straight-forward process turned complicated fast. In my notes, I have a small 🙁 in my calendar on March 20, the day we received the list of documents needed for our Chinese visas.
After a two-day trip to Napa to celebrate our 10-year wedding anniversary, we were back to Indiana, to sort out the visas once and for all.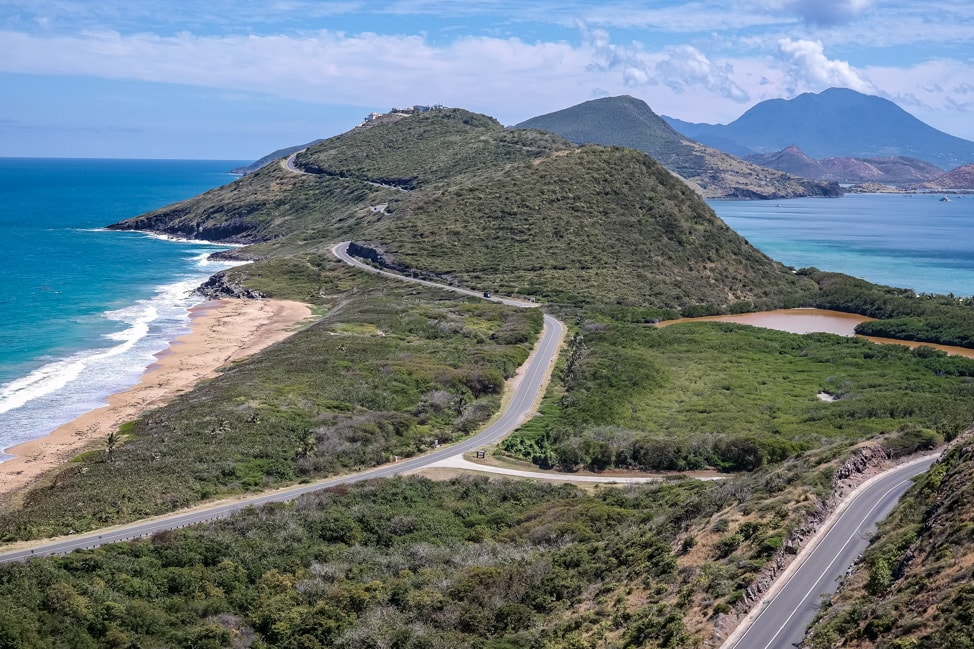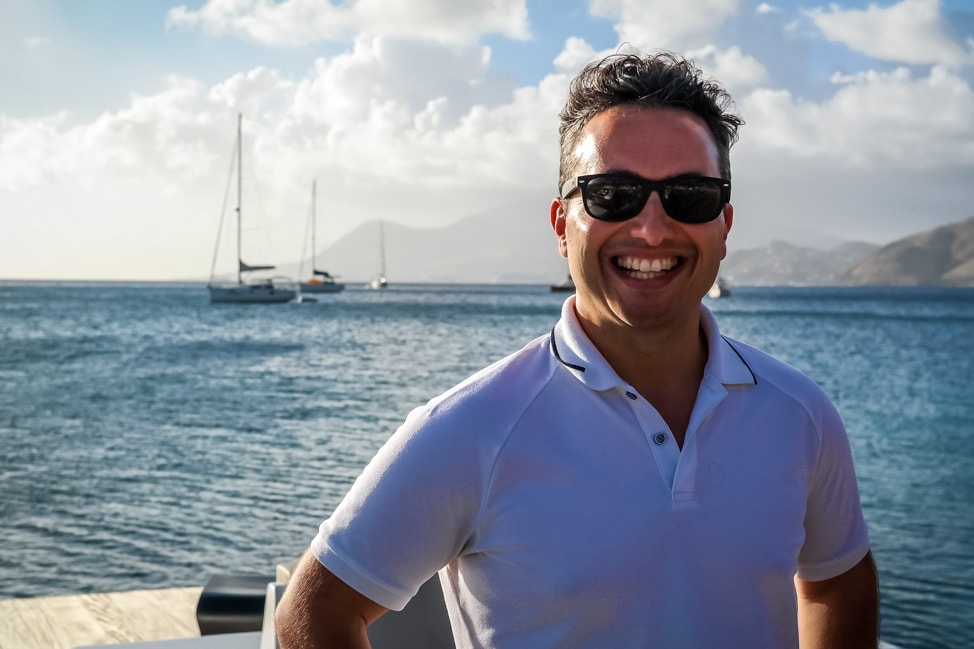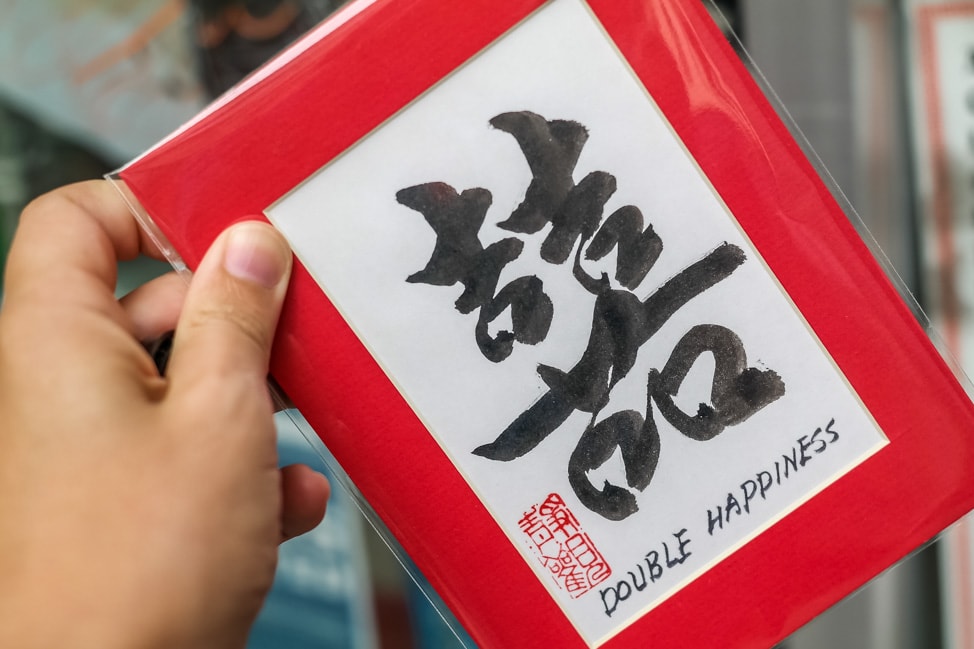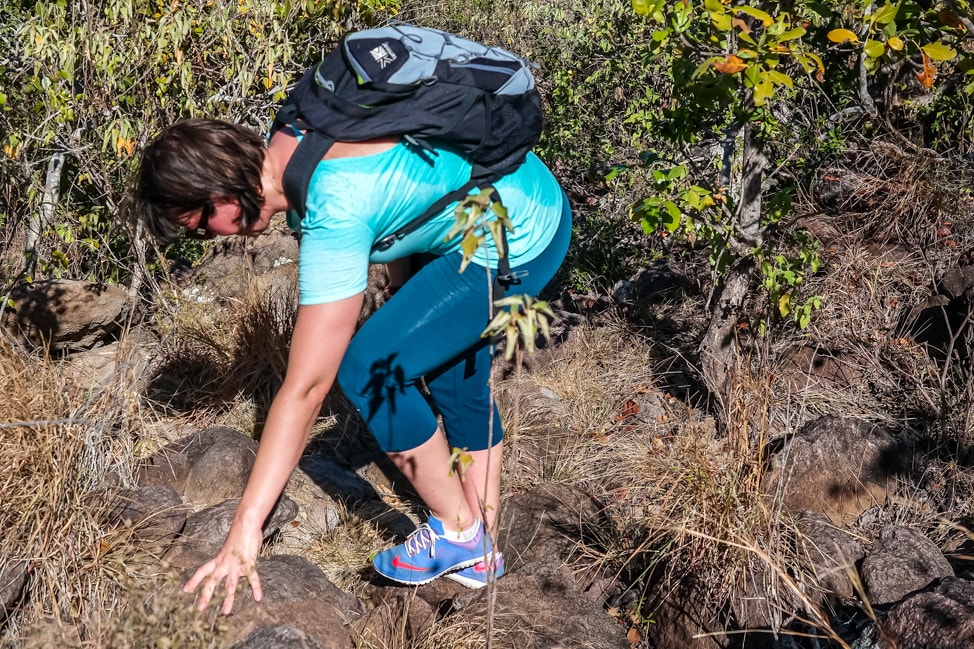 April
The Chinese visa process dominated our April, as we sent away for documents, made visits to lots of government buildings, and even drove to Ohio twice (!) to get one document finalized. During all that, Drew went back to Florida for another week with his parents and I spent more time with my family. One pretty typical weekend, I helped mulch my parent's yard, met up with a friend from high school, went to my cousin's university choir concert and went to the anniversary party of my childhood friend's parents (who I've known forever). For someone who hasn't lived in their hometown for almost 20 years, it sometimes felt like I never left.
Drew and I met up in the middle of the month in London where I had a work meeting. The siren song that pulls us to London is strong, people. Any chance we get, we're there. It was a packed week, work and friends and dentist and stocking up at Boots. The usual.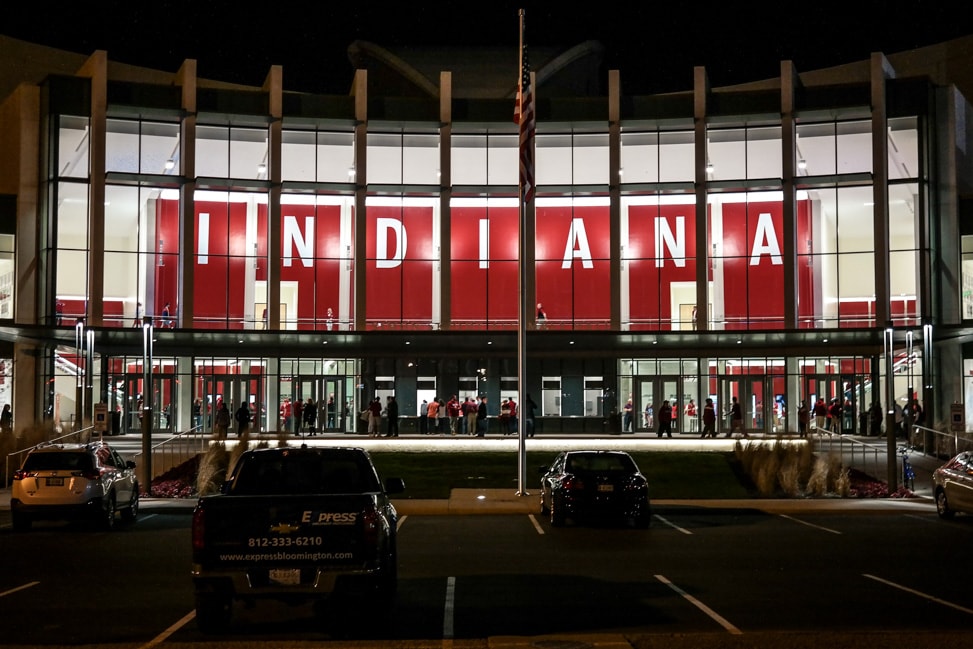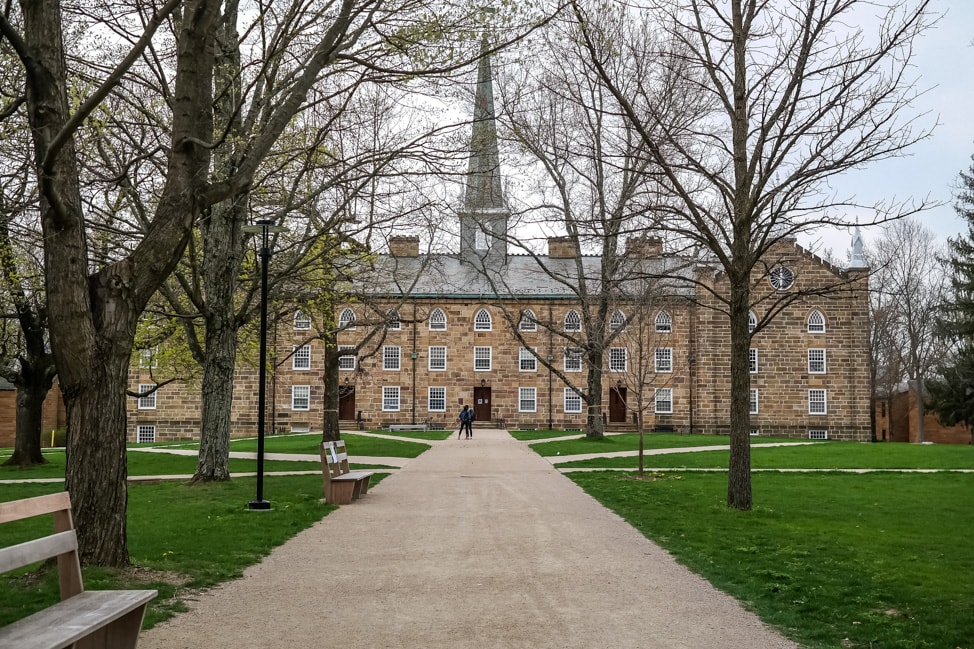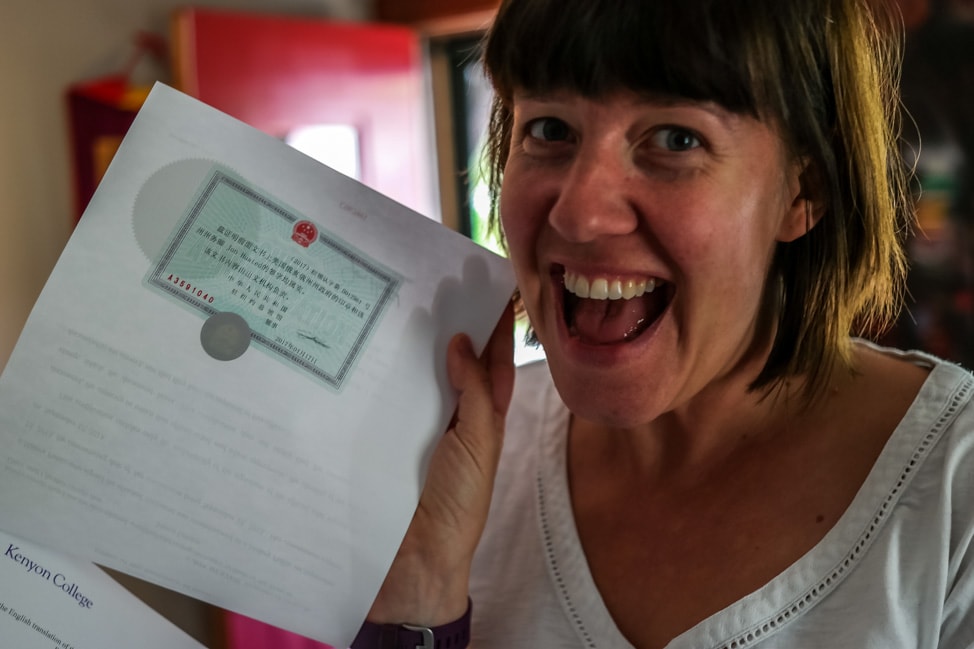 May
May was important on a personal front because my first nephew was born on my side of the family. I'm one of five kids and we've been excited for someone to get started on the next generation for years. Maybe people were waiting for us, now that I think about it, but I've been waiting on my sibs for that honor. My sister actually went into labor during our weekly family Skype call (classic).
After the birth, Drew and I planned one last road trip swing around the Eastern US, as we waited for our visas. By this point, most of the paperwork was complete, it was a waiting game. Why not spend the next 2.5 weeks driving all the way to Maine and back? Highlights included one incredible week with the baby in PA, and a few blissful days in Maine (another home away from home). We did have to cut our road trip short when it became apparent that we needed to make one last trip to Chicago for a visa appointment. You can read all about it here. I cannot relive that stress right now…it was manic.
At the very end of May, my immediate family gathered for a mini-reunion to welcome the baby nephew into our lives and to send me and Drew off in style. We flew to China the last day of the month.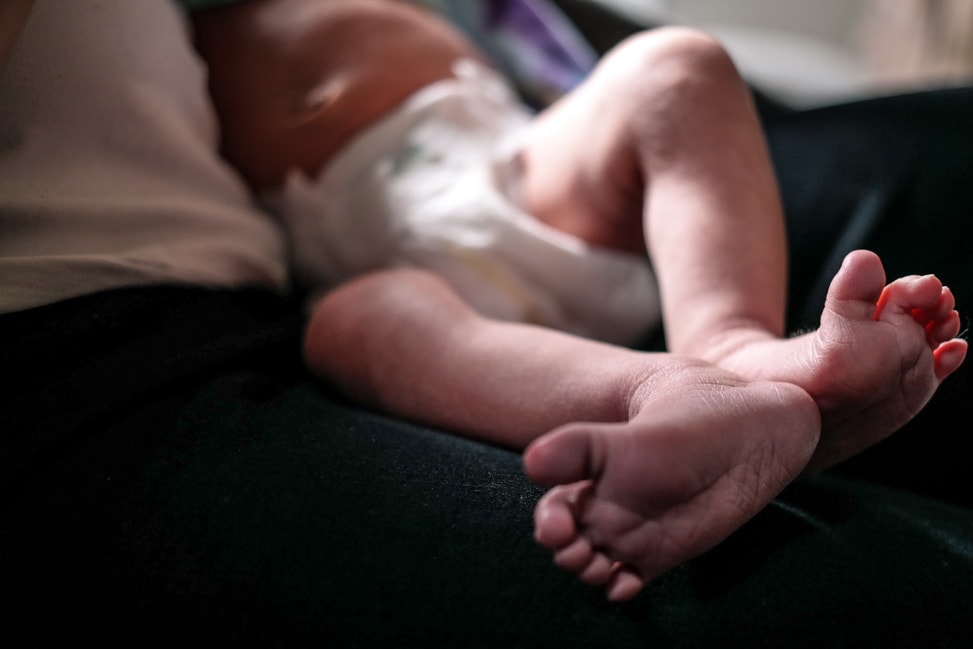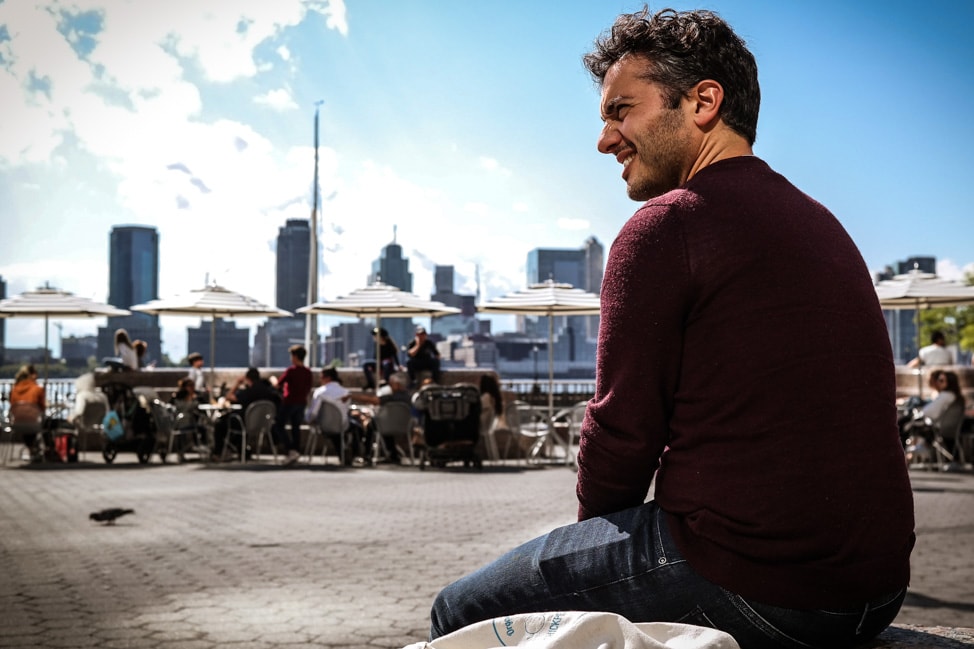 June
And then we were in China.
Officially, we didn't go very far during June. We spent our time getting things settled on the ground in Shenzhen. Arriving in South China's sub-tropical heat in the summer isn't for the faint of heart, so we spent a lot of time running errands and recovering in air-conditioning. We moved into our new apartment on June 10th, joined a gym, opened a bank account, got our cell phones working, and joined an expat meet-up group.
We also went to Shanghai for a short visit, the first of many. It's quickly become one of our favorite places.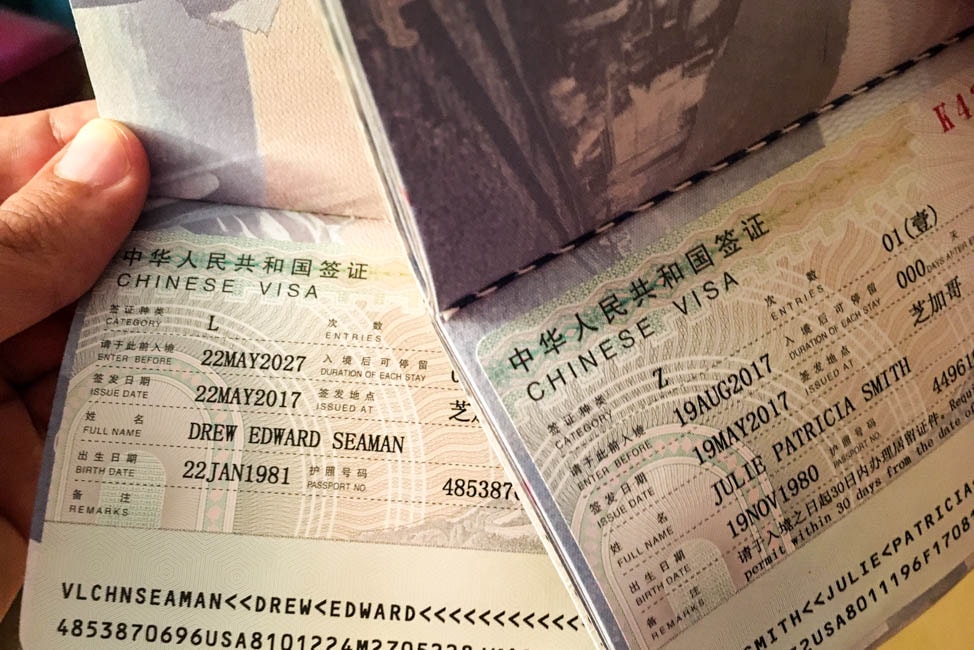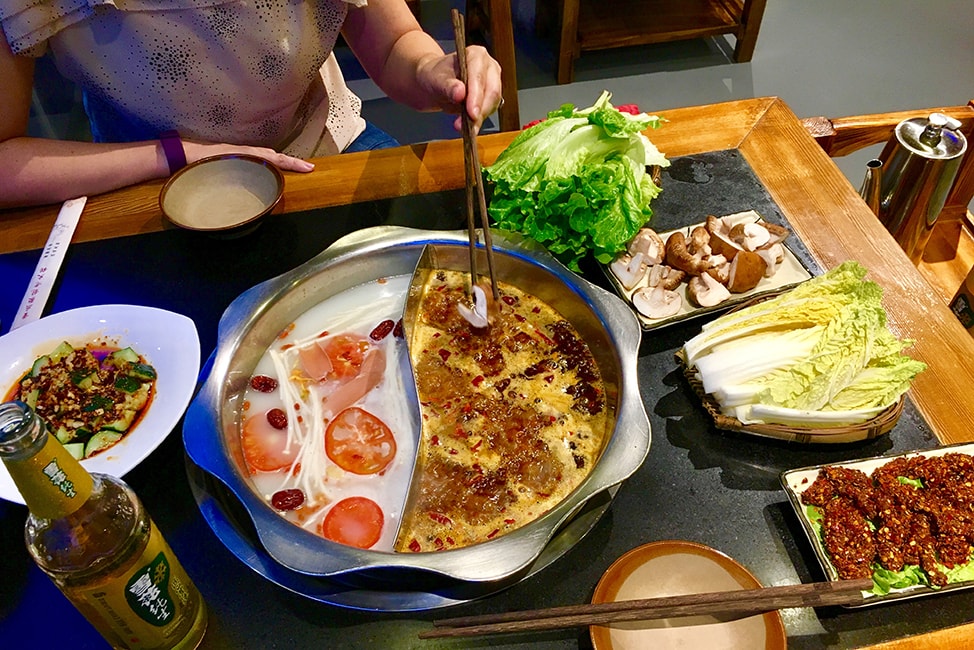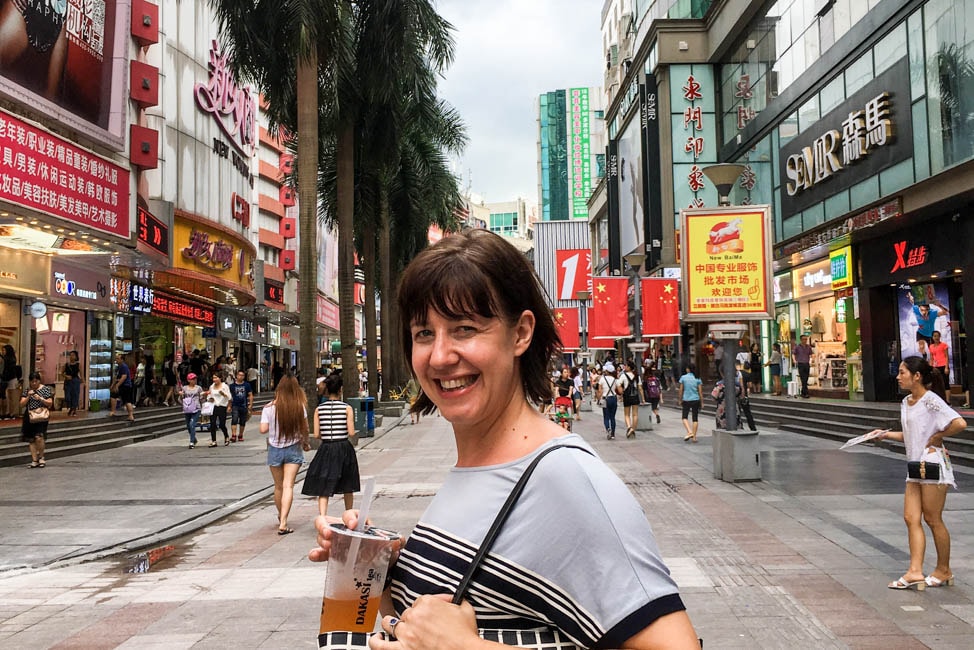 July
Summer in China continued and we slowly adapted to the heat. We finalized our residency and work permits, went to Hong Kong for the first time (we were forced to stay in mainland China until those permits were final), and I made a quick visit to Hangzhou for work, which ended in a minor disaster.
At the end of the month, Drew took off for the States where he had a family reunion and then I joined him for another family reunion (this time, on my side). After the reunion, it was back to my hometown for a few days of relaxing. I am reminded by my notes that we went to the Trojan Horse (vintage Bloomington), Target, and on a pontoon boat in Lake Monroe. You can take the girl out of the Midwest, but you can't take the Midwest out of the girl.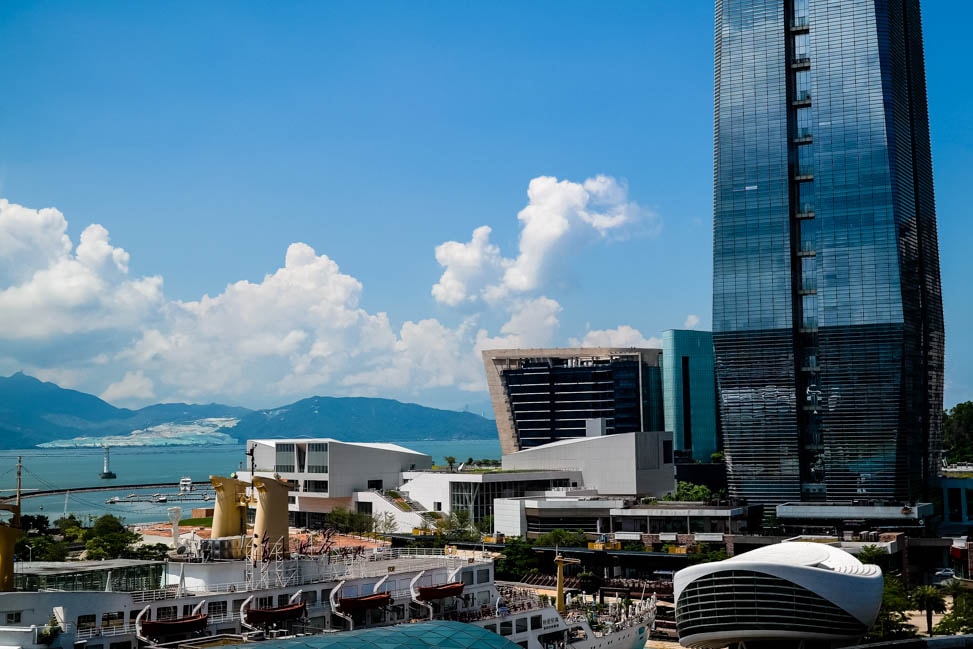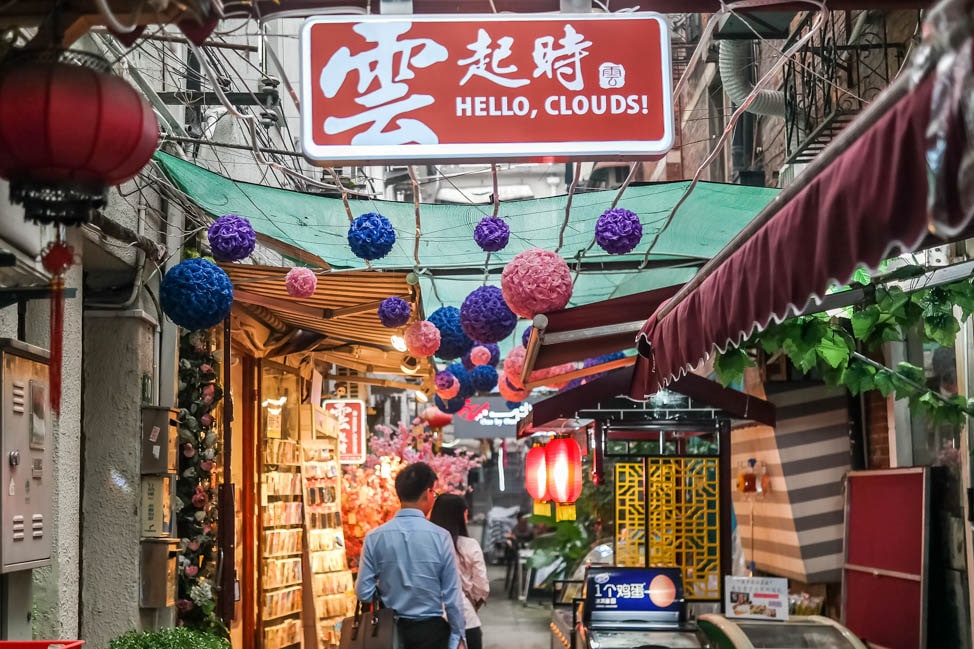 August
I feel like we started to get into the swing of life in China by August. We slowly began to meet nice people at various meet-ups, and we made actual plans with actual people. We went to Macau for a weekend and Sanya for a weekend and even experienced our first red-level typhoon.
Oh, yeah. No one warned us about the typhoons, but they happen frequently enough that we kinda got used to them this summer. I did ruin a pair of shoes during my first typhoon (the red Tieks featured in a photo in this post) before I 'invested' in cheap-o crap plastic shoes that won't disintegrate when fully submerged in standing water on the walks to and from the office.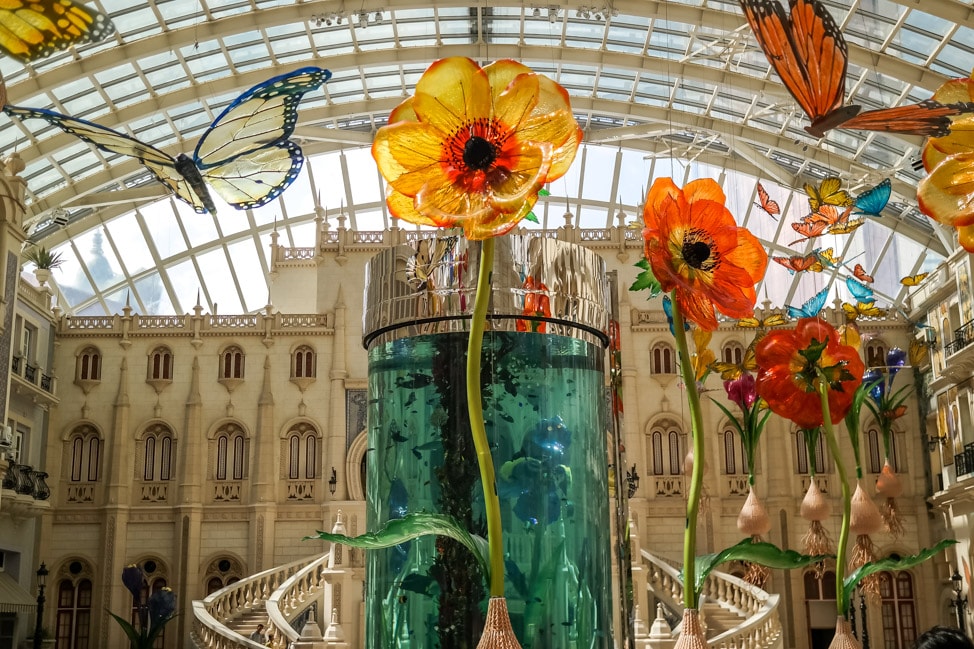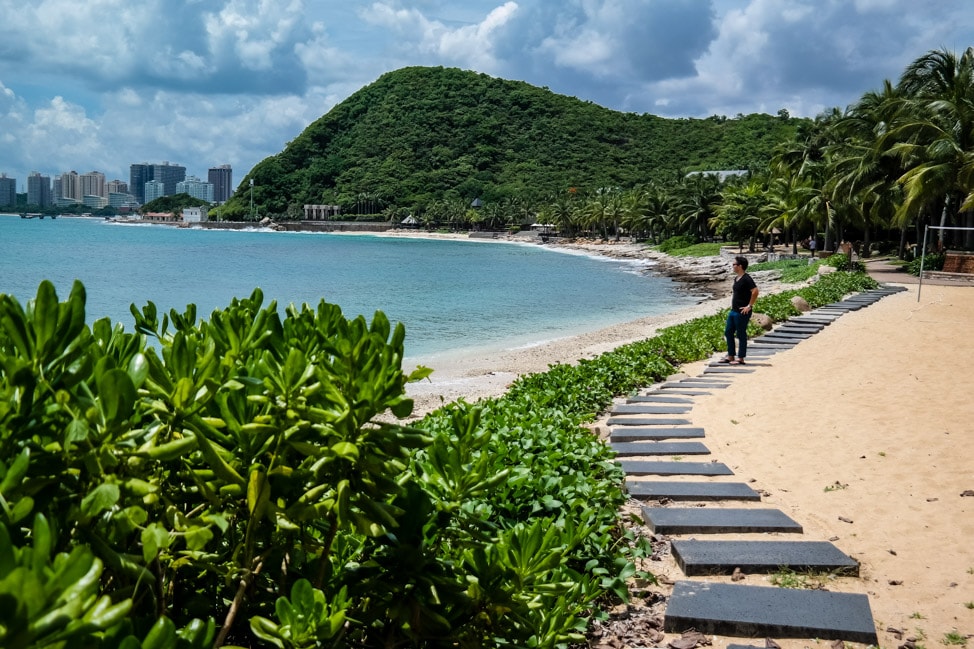 September
While the rest of the world seemed to be falling into fall and pumpkin spiced everything, we did our best to stay cool in the tropics. We went to Shanghai for a week (during which Drew got a taste of the real French Concession, the neighborhood we secretly want to move to), Hong Kong for a few days, and we got our first real taste of the Chinese medical system.
A pretty typical employee benefit in China is a company-paid annual physical. These physicals are completed at clinics specifically set-up for just this kind of highly-efficient process (over 100 exam rooms and a waiting area that would rival even the most intense DMV). Over the course of a couple hours, we were seen by roughly 10 doctors and nurses as we were poked and prodded and sent from room to room. Blood draw in room 23! Full-body ultrasound in room 71. Eye check in room 10. And on and on. It was…memorable. Next year hopefully our improved Chinese skills will make it a much easier day.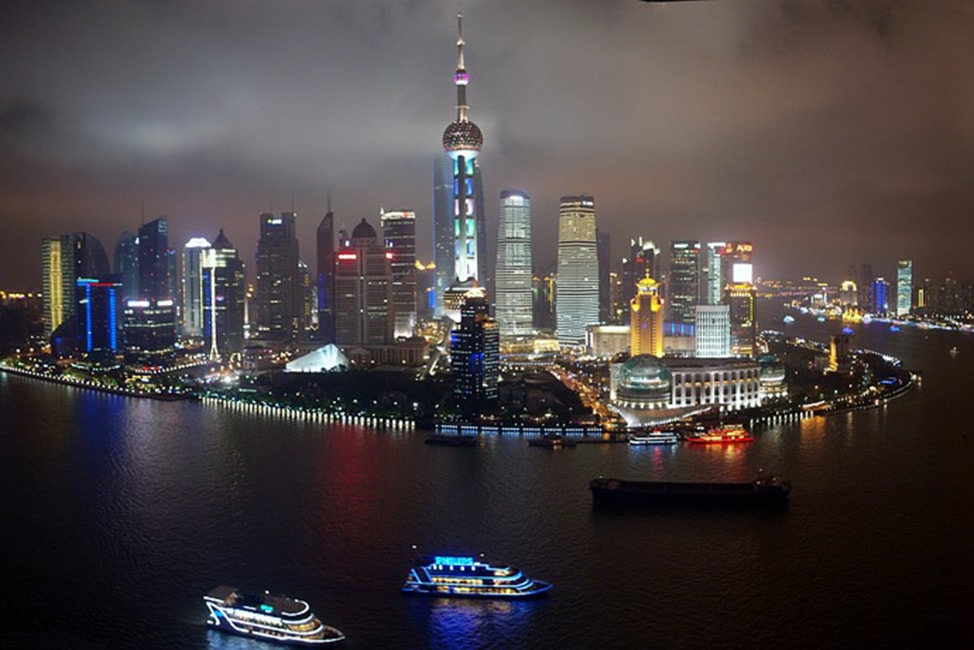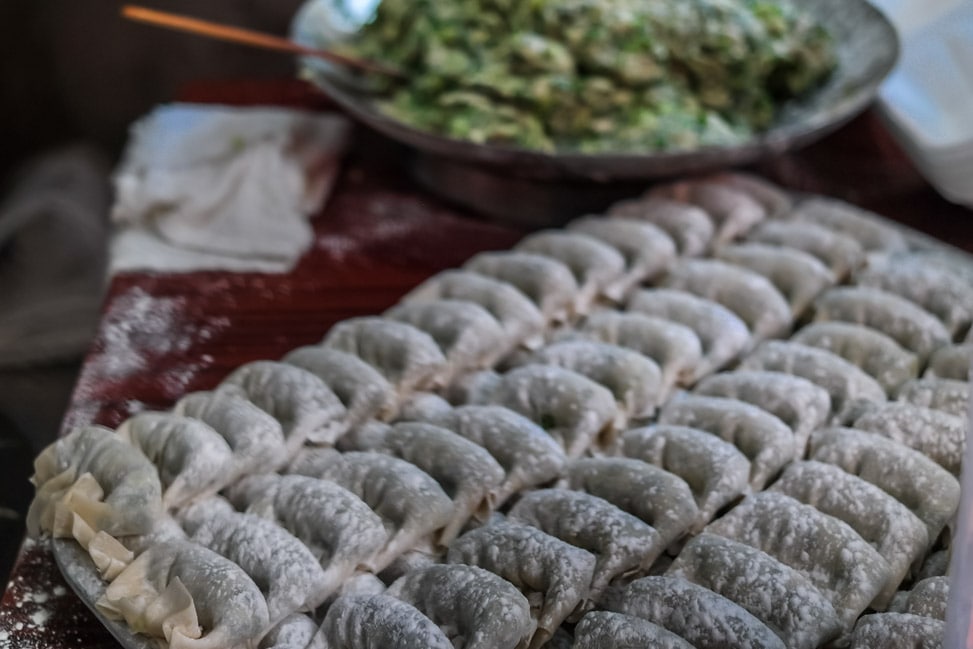 October
Finally, our first real-life Chinese national holiday arrived. These twice-yearly festivals shut down business countrywide for a week (at least) and people go to their hometowns or travel. We went to Japan. It was fab – we both loved exploring Tokyo, Kyoto, and Osaka. It felt good to get back on the road, so to speak.
Our travels didn't end there. Right after the holiday, we were off to Europe for work in Paris. We tacked on a few days in London because we wanted to go "home" for a bit. After Europe, I came back to China while Drew worked in Qatar. While he was still away, I had to make a last minute, 48-hour trip to Los Angeles for work. So expensive, so unnecessary.
The last half of October was spent quietly in Shenzhen, remembering our Chinese lessons and getting back into normal life.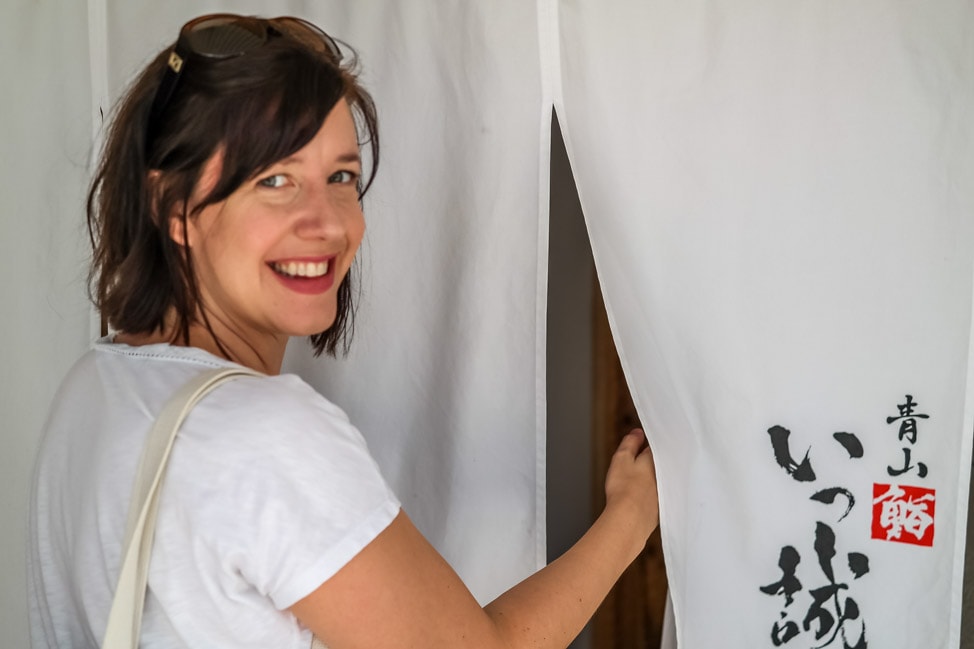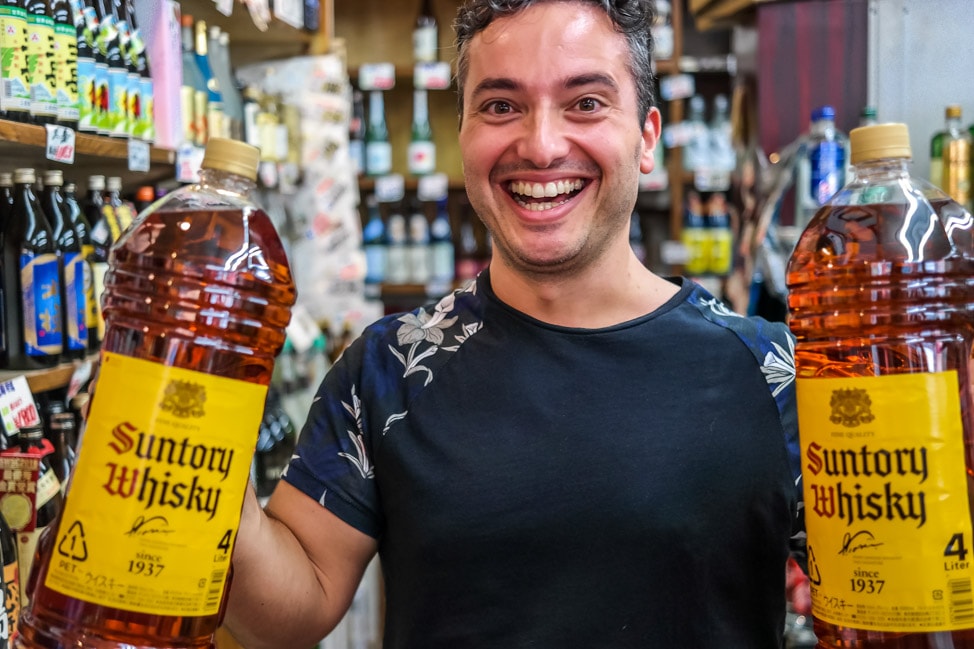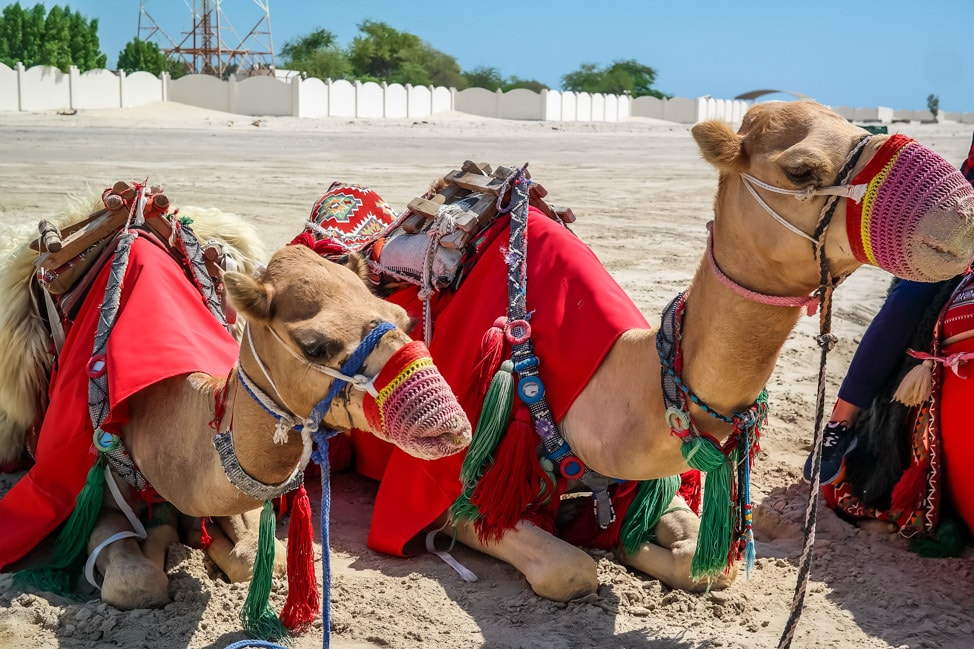 November
What started out as a quiet month with no plans swiftly took on a mind of its own (as these things tend to do). We began the month with our first weekend away with new friends (people we met here in China). Well, it was more like a staycation, where we all trucked to an out-of-the-way area and stayed in a hotel. Bowling in a Chinese mall was a highlight.
We went to Hong Kong the next weekend to see one of our favorite people from London, and then went back to Shanghai, for a full week. This was meant to be a short work trip, but the two things I was there for kept changing dates and when all was said and done, we were there for eight days. I spent my birthday brunching, and we spent Thanksgiving with friends (an old colleague of mine and her husband). It was great.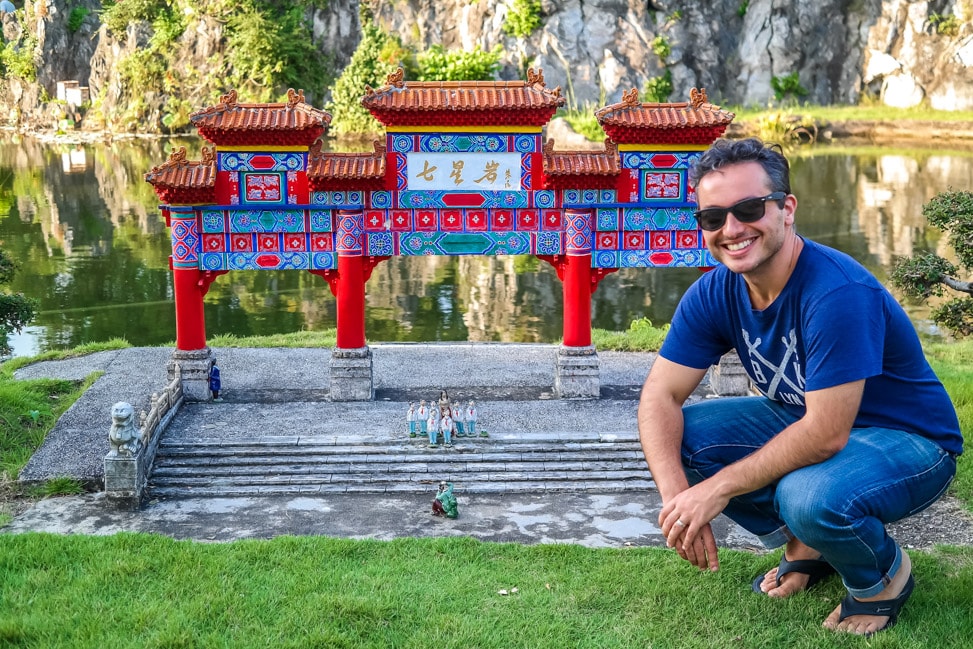 December
Honestly, December felt like it dragged out forever. I think we were both anticipating going home for the holidays (it was amazing!), but those three weeks leading up to our trip were pretty quiet in Shenzhen. We stayed in town almost exclusively, we binged a ton of holiday movies and Christmas music playlists. We bought gifts. And we waited for the magical date when we could go home and enjoy the holiday with our families.
Unlike last year when our lack of plans meant we were first-to-arrive-last-to-leave, this year, work life doesn't slow when Christmas comes so we took as much time as felt reasonable.
In addition to several days spent with my family back in Indiana (man that nephew baby is a strong draw!), we arm-twisted Drew's family to have their annual gathering in Nashville, Tennessee, one of our favorite Midwestern cities. We rented a big house, spent our days exploring, eating and relaxing at 'home' and enjoyed each other's company.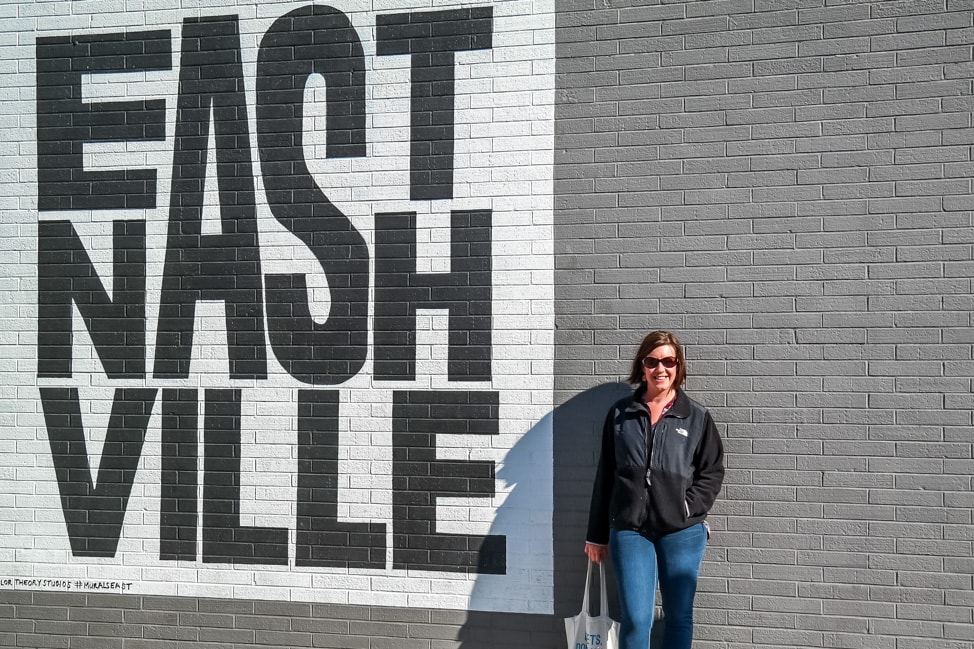 2017 was a year of transitions, of paperwork, of moving. It was also the second year in a row of massive change, so I'm looking to 2018 to be a year of ease, relaxation, and basking in all things China. While we are still booking out some international trips (Indonesia and the Philippines are on the docket for this winter), we are also hoping to explore China more fully.
2018, we're ready for you. Can't wait to see what the next adventure will bring.
(Click below for a short video wrapping up 2017 in style…with a 27 hour journey home.)