Macau. The "Vegas of the Far East."
For centuries, this tiny region in the South China Sea was controlled by the Portuguese, who used it as a trading hub for Asia. After almost 600 years, the Portuguese finally handed over Macau to the Chinese in 1999, making it the last European colony in Asia. Much like its nearby neighbor Hong Kong, Macau is an autonomous region, meaning that while the Chinese government oversees its foreign affairs and military, it maintains its own legal system, immigration policy, and even its own currency (the Macau patacama).
Oddly, we can visit Macau with our US passports without a problem, yet Chinese nationals need a visa to enter, much like Hong Kong.
Macau lies on the Pearl River Delta on the Southern China coast, about 60 miles to the southwest of Hong Kong and shares a land border with the Chinese city of Zhuhai. It is tiny but incredibly densely populated, packing in 650,000 people in just 12 square miles. It used to consist of the Macau Peninsula, and two smaller islands – Taipa and Coloane. But then, finding themselves short on space, industrious locals filled in the space between the two islands and it's now one.
The strip in the center – modeled after the strip in Las Vegas – is called Cotai, a nice little play on the names of the original islands.
What spurred all of this growth and development was the influx of the casinos. Macau is one of the largest gambling centers in the world, and the close proximity to the wealthy elite of Hong Kong means there is no shortage of people willing to bet big. More and more casinos are popping up, bringing with them more restaurants, activities, and visitors.
But Macau is not all about casinos. It has a fascinating history, and a unique blend of Chinese and Portuguese cultures that goes beyond the draw of slot machines and gaming tables. Here is our picks for the best things to do in Macau on your next visit.
The Best Things to do in Macau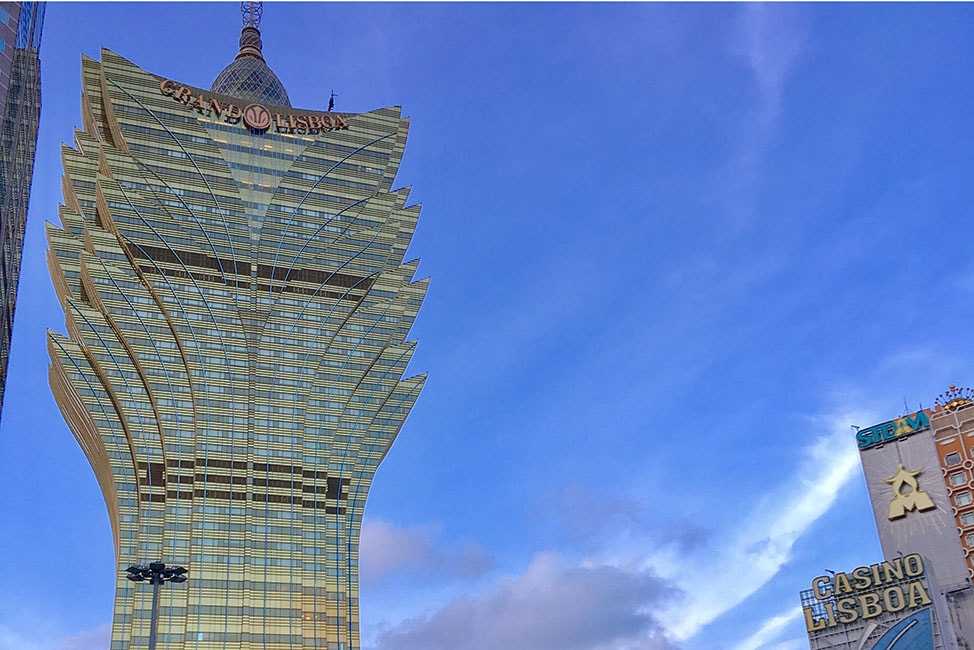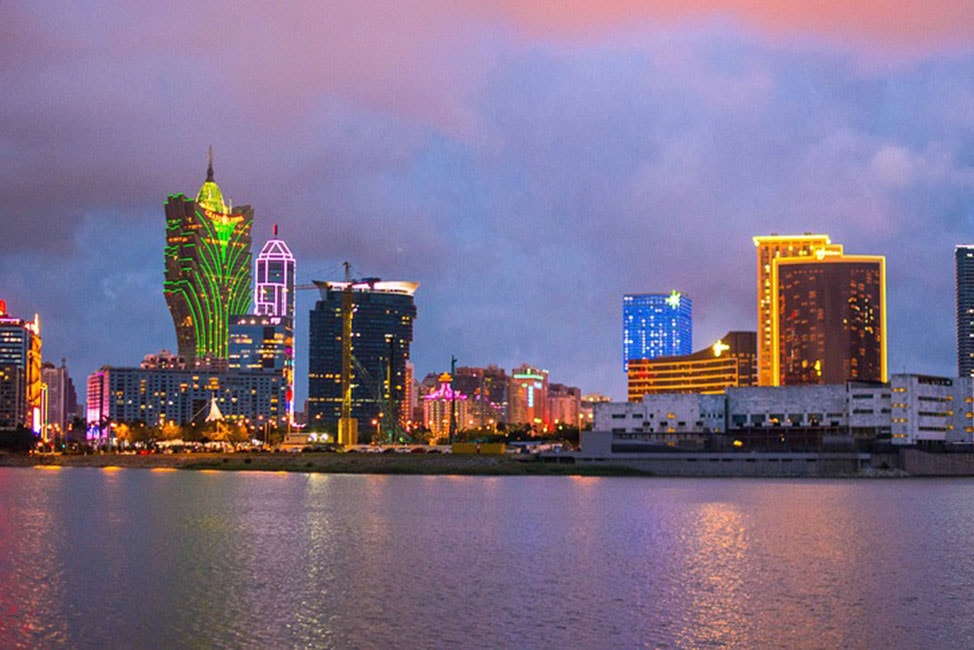 Explore Old Town
The Historic Centre of Macau is where you will find the most obvious blending of Portuguese and Chinese cultures. This tiny walkable area located on Macau Peninsula is a UNESCO World Heritage Site, studded with European-style architecture, churches, and open squares.
This is where you will find St. Dominic's Church, the Ruins of St. Paul, and Senado Square alongside A-Ma Temple and Na Tcha Temple. You can sip on ginjinha, the Portuguese sour cherry liqueur at Albergue SCM, or sample Cantonese seafood at Tou Tou Koi.
Be warned that during peak afternoon hours, tourists will flock to this area for shopping and sightseeing, so it's best to plan your visit either in the morning or in the evening.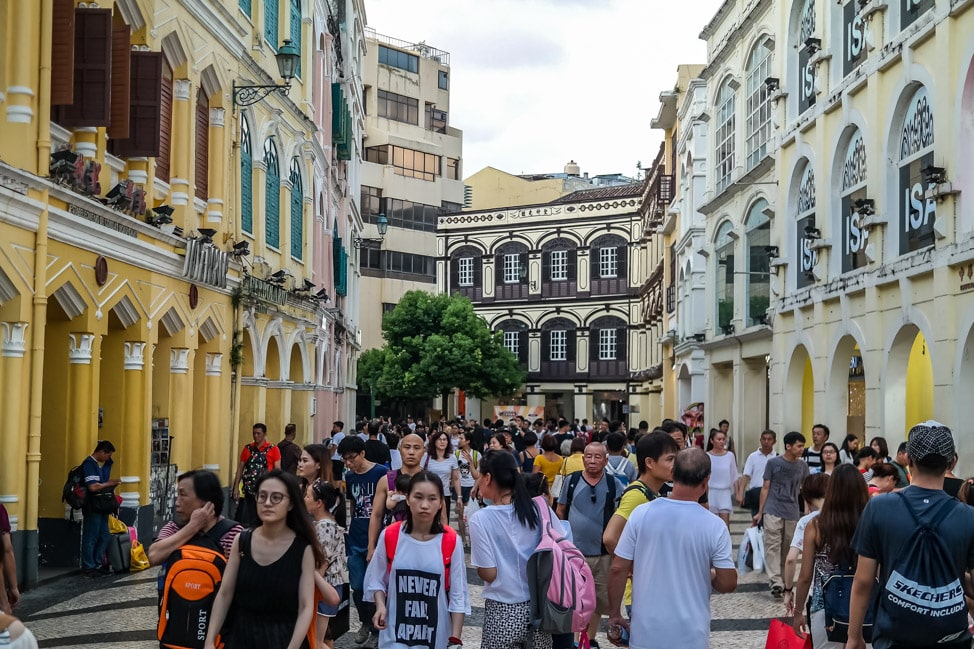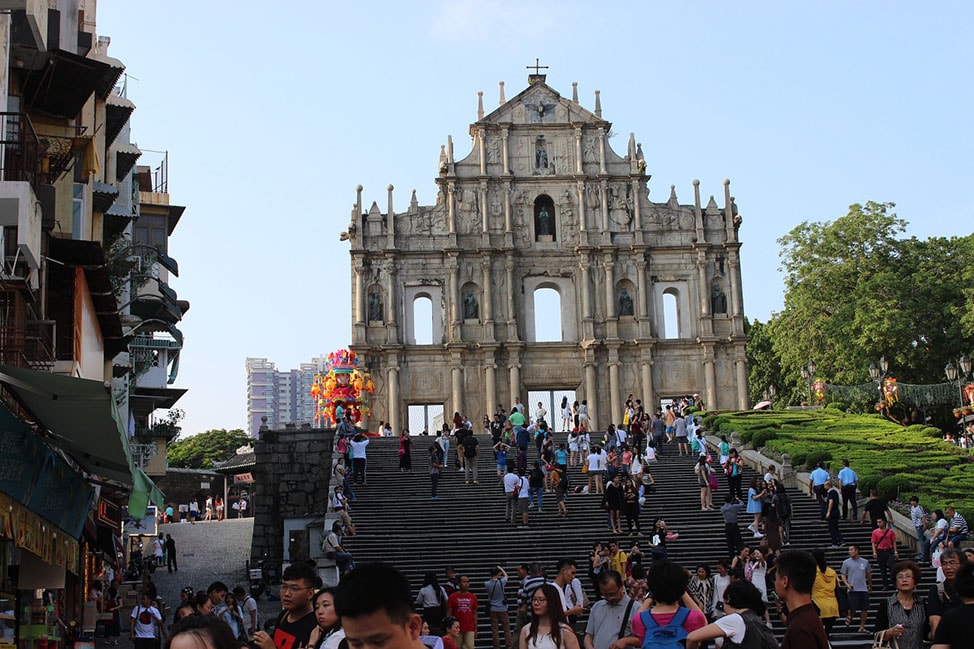 Eat Incredibly Well
Thanks to it's history, Macau has excellent Portuguese and Cantonese food. And thanks to its massive casinos, Macau has been able to attract some rather famous chefs from around the world to showcase their high-end, Michelin-starred cuisine.
For something traditional and away from the casinos, you can head to Lok Kei to try the dying art of bamboo noodles, served simply stir-fried with an intense shrimp roe powder. Or try the pork chop bun, a Macau favorite, at Tai Lei Loi Kei.
If you feel like Portuguese, you can't go wrong with Antonio's in Taipa Village. The goat cheese gratin, bacalhau (salt cod), Portuguese duck rice and African chicken are standouts. For more classic Portuguese food in a more relaxed setting, head to Restaurante Fernando Coloane for the Portuguese classics.
If money is no object, than you can choose from no fewer than 19 Michelin-starred restaurants, including the 3-star Robuchon au Dôme at the Grand Lisboa. Here, superstar chef Joel Robuchon showcases his French-inspired cuisine, where the set-lunch menu is one of the most inexpensive ways to try a 3-star restaurant in the world (though at around $85/person, it still isn't cheap).
Take Home Some Snacks
If you take the ferry from Macau back to Shenzhen or Hong Kong, you are sure to see hoards of people toting large shopping bags of treats from Koi Kei Bakery. This now famous bakery, with multiple branches, is known for its peanut brittle, almond biscuits, pork floss (yes, that's a thing), and more.
Don't forget to save room for pastéis de nata, the Portuguese egg custard tart that is popular in Macau as well. Check out Lord Stow's Bakery on Coloane Island for one of the best versions.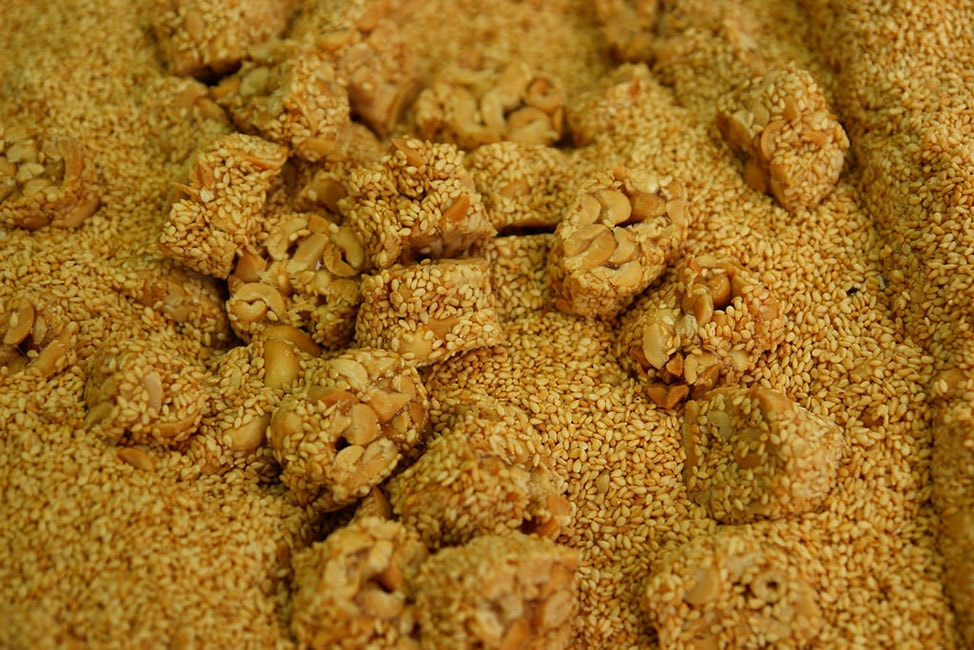 Enjoy the Craziness of the Cotai Strip
Much like the Vegas Strip, Macau has been hard at work developing its own version, the Cotai Strip. Here is where many of the new hotels and shopping malls are located, including the Venetian, which contains the world's largest casino floor among downstairs from nearly 3,000 hotel rooms.
Nearby is the Galaxy, a dining, shopping, casino, and hotel complex with five hotels, dozens of restaurants (including the Michelin-starred 8 1/2 Otto e Mezzo), and thousands of gaming tables.
Much like Vegas, the Strip is best seen at night, when its neon lighting lights up the sky.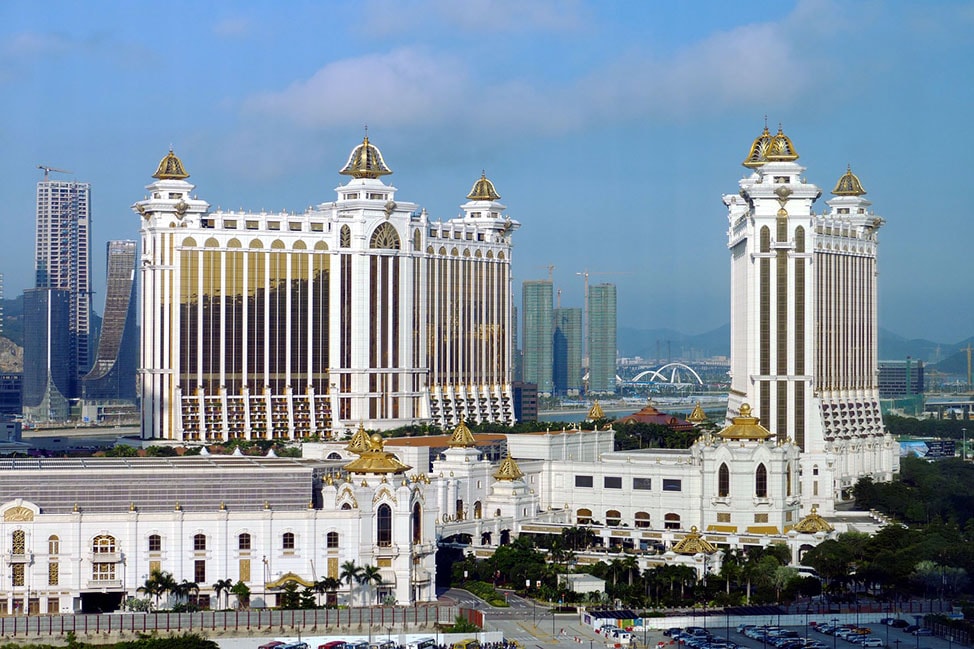 Seek Some Thrills at the Macau Tower
Standing at over 1,000 ft tall, the Macau Tower is hard to miss. It sits right on the bay, and offers more than just panoramic views from its observation deck. Here, you can take part in Skywalk X, a tethered walk around the outer rim of the top of the tower. Or, if you are a true adrenaline junkie, you can literally jump off the building, one of the tallest bungee jumps in the world, at almost 800 ft.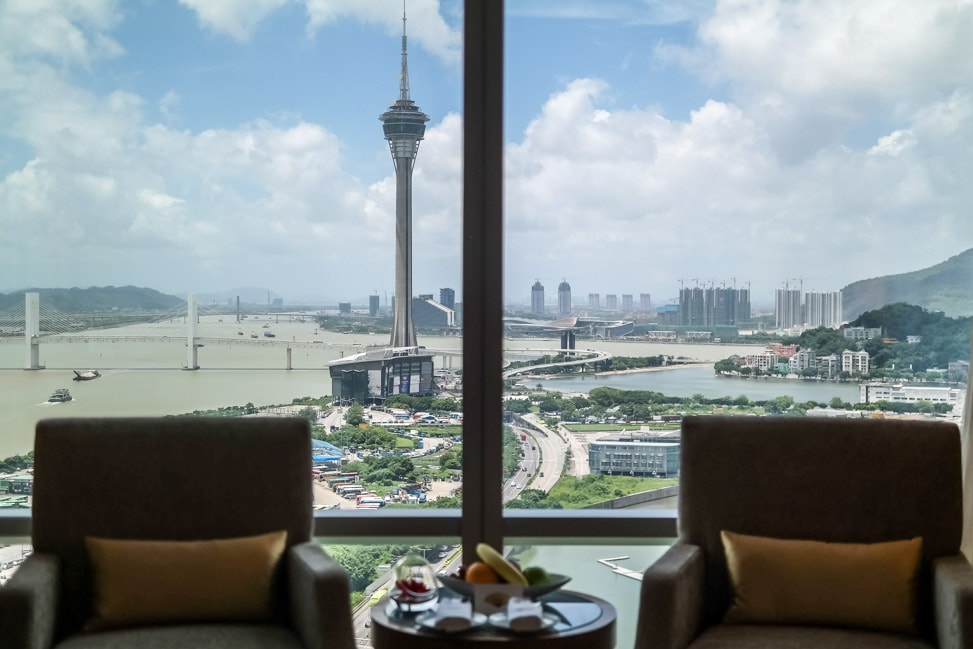 Relax at a Posh Hotel
While hitting the tables is always fun, relaxing at a lovely hotel should be on anyone's agenda in Macau. Many of the hotels are holidays in and of themselves.
You could easily park yourself in the Venetian or Grand Lisboa and find ways to amuse yourself for an entire weekend. If gambling is your thing, look no further than the HK$2,000 baccarat tables at the MGM Grand. We came to Macau looking for a little peace and quiet and found it at the Mandarin Oriental. This hotel doesn't have a casino, which might be a bummer for the high rollers but we liked the less frantic pace of the hotel overall. Plus, the nearest casino floor was only a five minute walk to the adjoining MGM Grand.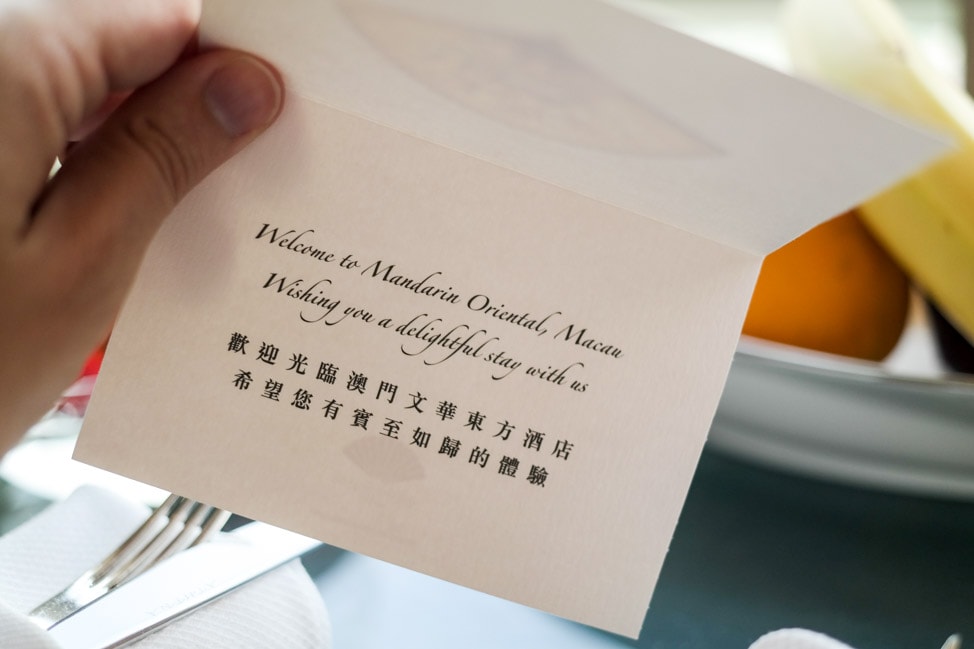 How to Get There
Macau is well connected by various forms of transportation. From China, you can drive across the border from Zhuzhi into Macau. If you are coming from Shenzhen, like we were, there are ferries almost every hour from the Shekou Ferry Terminal (60 minutes/US$50). From Hong Kong, the ferry is also the easiest. Ferries depart every 15-30 minutes from the Hong Kong/Macau Ferry Terminal in Central (55 minutes/US$40).
If you are feeling particular flush with cash, there is always the helicopter option, which can take you to Hong Kong or Shenzhen in under 10 minutes, though the steep $600/person price tag is a bit insane. Of course, if you need to fly, Macau does have a small airport, with direct flights to over a dozen destinations, including Seoul, Bangkok, Tokyo, and Singapore.
Have you been to Macau? What were some of your favorite things to do in Macau?