Who doesn't love dumplings?
They are little pockets of joy, stuffed with a variety of fillings, and dunked into a delicious sauce. Fast, delicious, and inexpensive.
The holy trifecta of food.
And dumplings are easy to come by, as they exist in some form or another all around the world: the empanada in Mexico, pierogi in Eastern Europe, samosa in India, among many others. They can be steamed, boiled, pan-fried, or deep-fried, and can have thin, delicate wrappers, or be made with a thicker, heavier dough.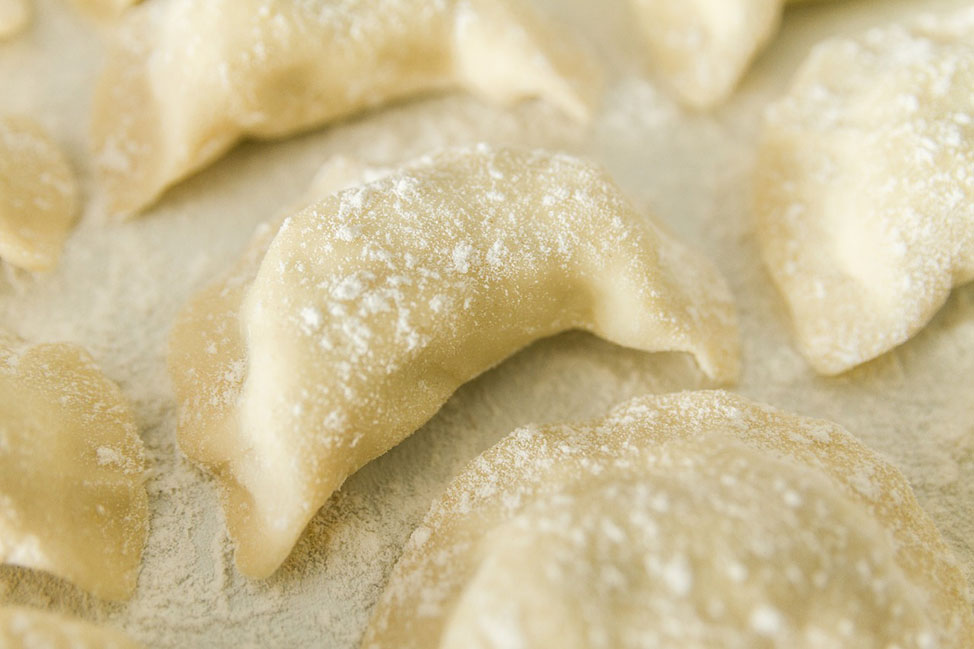 Now that we live in China, there is an endless supply of amazing dumplings all around us, thanks to the more than 1,800 year history of the Chinese dumpling (it is claimed that the dumpling was created in China during the Han Dynasty). But there is so much more to dumplings that the basic Chinese dumpling everyone is familiar with. There are regional specialties, fillings ranging from seafood-heavy on the coast to more meat-based as you move inland. Spice levels change, the type of wrapper changes, and the cooking method varies.
So if you thought that those pan-fried potstickers from your local Chinese delivery restaurant was all there was to know about dumplings, think again! Here is our guide to Chinese dumplings, and where to find the perfect examples in the major cities around China.
The Guide to Chinese Dumplings

Zheng Jiao 蒸饺
The classic dumpling. Often crescent-shaped (for a cozy fit in a rounded bamboo steamer), zheng jiao (translates as 'steamed dumpling') usually have thin, wheat-based wrappers. The pleating on zheng jiao are often more elaborate, since the steaming method preserves the shape and detail, unlike pan-frying or boiling. Fillings can run the gamut, from heavier pork and cabbage mixtures, to delicate seafood or vegetarian options.
For dipping, soy sauce is the norm, but many people add Chinese black vinegar and a spoonful of spicy chili oil to their dipping sauce. And as a friendly reminder, eat these dumplings quickly. Once the wrappers go cold and dry up, their deliciousness decreases!
Where to Eat Them: Din Tai Fung, 30 Canton Rd, Hong Kong
Shui Jiao 水饺
The boiled version of the classic dumpling. The only difference between steamed and boiled is that the wrapper is normally a bit thicker for boiled dumplings since it needs to withstand boiling without falling apart. There is also no intricate pleating. Shui Jiao can be eaten on their own, but are often served in bowls of soup.
Where to Eat Them: Baoyuan Dumplings, North of 6 Maizidian Jie, Beijing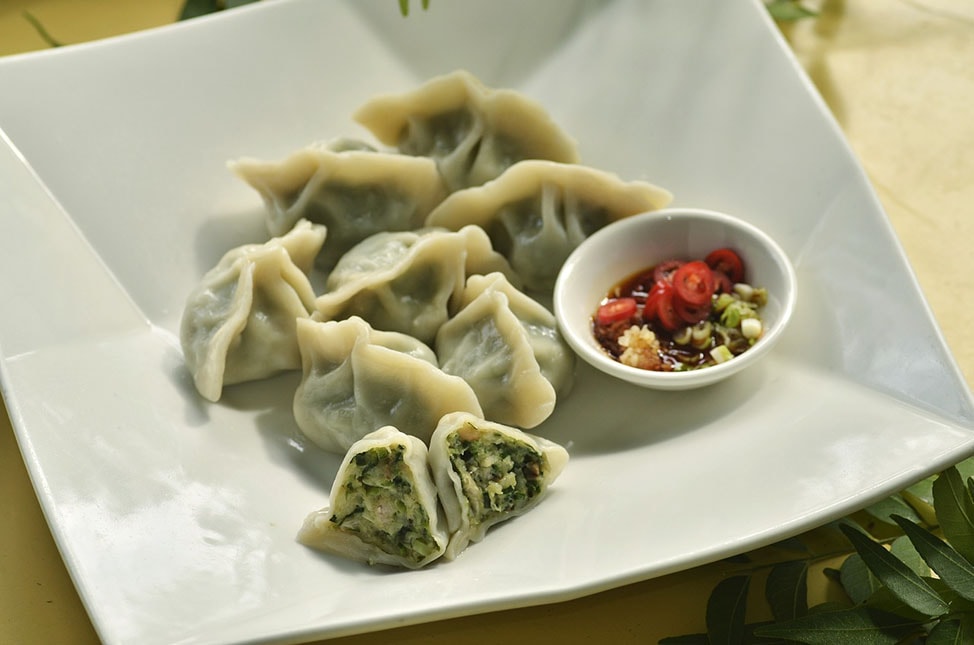 Guo Tie 锅贴
These are the pan-fried variety that Americans would call potstickers. Of course, my experience with potstickers in Chinese delivery food is of mostly of really thick, doughy wrappers stuffed with flavorless ground pork meatballs inside. Real Chinese guo tie are not nearly as dense, with thinner wrappers and a wide range of fillings. They are cooked by steaming in a large pan with water and oil. As the water evaporates, the oil is left behind, and begins to fry the bottom of the dumplings (a great cooking tip for cooking frozen dumplings from the supermarket!). Guo tie are one of my favorite varieties, because of the textural contrast.
In northern China, traditional guo tie are long and straight, made by simply rolling the dough over the filling, leaving both ends open. Any way you make them, they are delicious.
Where to Eat Them: Country Kitchen, Third Floor, Rosewood Beijing, Jing Guang Centre, Beijing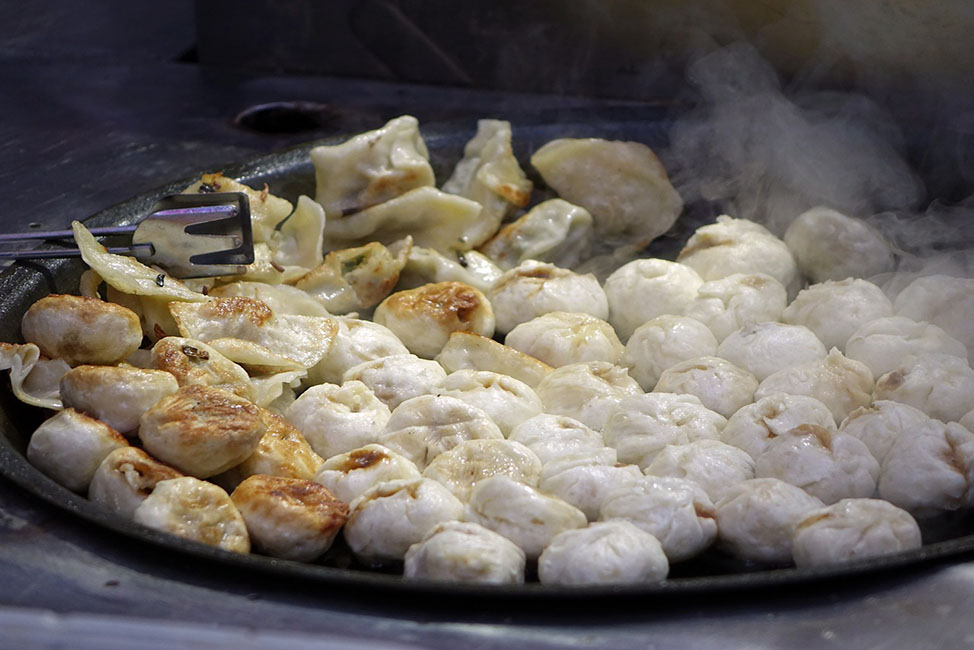 Siu Mai 烧卖
One of the staples of Cantonese dim sum parlors in the Guangdong Province, especially in Guangzhou, the city that invented dim sum. Siu mai (or shaomai in Mandarin) are steamed dumplings where the thin wrapper winds around the outside, leaving exposed filling at the top. The most common version is a combination of pork and shrimp, though the classic siu mai of Guangdong includes mushrooms and bamboo shoots as well. As you head north though, the fillings and wrapping style changes, and those in the north near Mongolia are filled with mutton and rather loosely sack-shaped.
Where to Eat Them: Meixin Garden, 75 Tianhe East Road, Guangzhou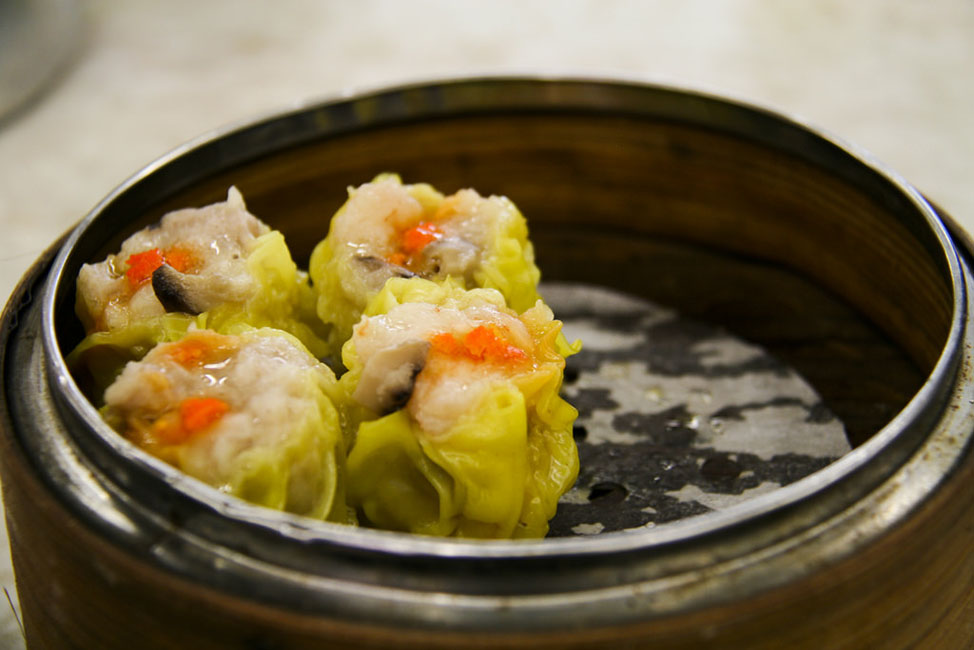 Har Gow 虾饺
Cantonese for "shrimp dumpling", these dumplings are a very different wrapper compared to the average dumpling. Thanks to the use of tapioca starch in the mix, the dough is stretched incredibly thin, allowing the skin to be almost translucent. The normal, colourful filling of diced shrimp can be easily be seen through the wrapper. These steamed dumplings are a dim sum classic, and many say you can judge a dim sum chef's skills by the number of pleats they can make on their har gow (minimum is seven, ten is preferred).
Where to Eat Them: Fook Lam Moon, Shop 3, G/F, 35-45 Johnston Rd, Hong Kong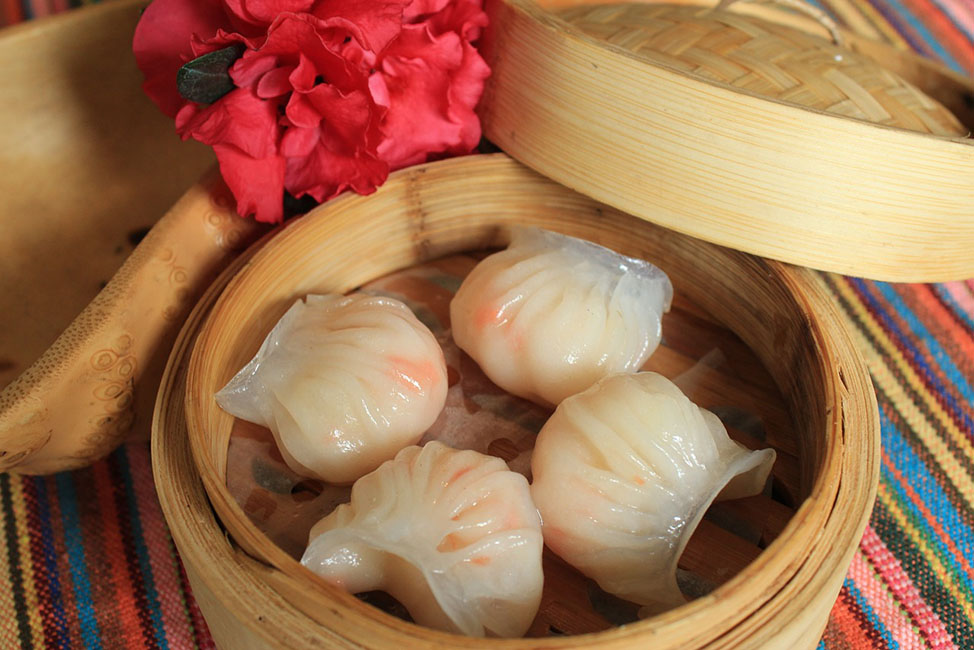 Xiao Long Bao 小笼包
The famous 'soup dumplings' of Shanghai. I remember eating these for the first time when we lived in NYC at Joe's Shanghai, carefully trying to slurp out the soup while at the same time trying to avoid scalding my mouth. Xiao long bao are made by first making a hearty pork stock with pig's feet. The pig's feet provide ample amounts of gelatin, so when the pork stock cools, it turns naturally into jelly. Cubes of the pork stock jelly are mixed with pork and often crab meat and/or roe, and wrapped into a rounded, bun shape with a row of pleats. When the dumpling steams, the jelly melts, creating soup within the dumpling.
Eating these is a dangerous and exciting activity, as the soup is incredibly hot. The best bet is to take a dumpling, place it on a ceramic spoon, and use chopsticks to make a small hole on top of the dumpling. That allows the initial burst of steam to escape. Slurping loudly is not frowned upon in China (in fact, it's encouraged), so don't hesitate to slurp away, before dunking the dumpling in the accompanying vinegar and ginger dipping sauce.
Where to Eat Them: Jia Jia Tang Bao, 90 Huanghe Rd, Shanghai
Sheng Jian Bao 生煎馒头
Similar to xiao long bao, but even better. We were excited to go to Shanghai a few months back for the first time to eat soup dumplings in Shanghai, and while they were great, the sheng jian bao are even better. These dumplings are made with a different wrapper, this one containing some leavening agents so it is closer to a dough than a thin, delicate skin. The sheng jiao bao are shaped into a rounded bun shape like xiao long bao, minus the delicate pleats at the top. Like the guo tie, these dumplings are placed in large cast-iron pans, allowed to steam to cook the filling (usually pork or shrimp based, with a healthy dash of Shoaxing wine), before being pan-fried.
The result is a soup dumpling that is crunchy on the bottom, and also filled with delicious broth. Of all of the dumplings we've had in China, this one has been the game changer, yet something I have never seen on a menu in the US. Simply amazing.
Where to Eat Them: Yang's Fried Dumplings, 97 Huanghe Rd, Shanghai (yes, Yang's and Jia Jia are literally across the street from each other. Dumpling heaven.)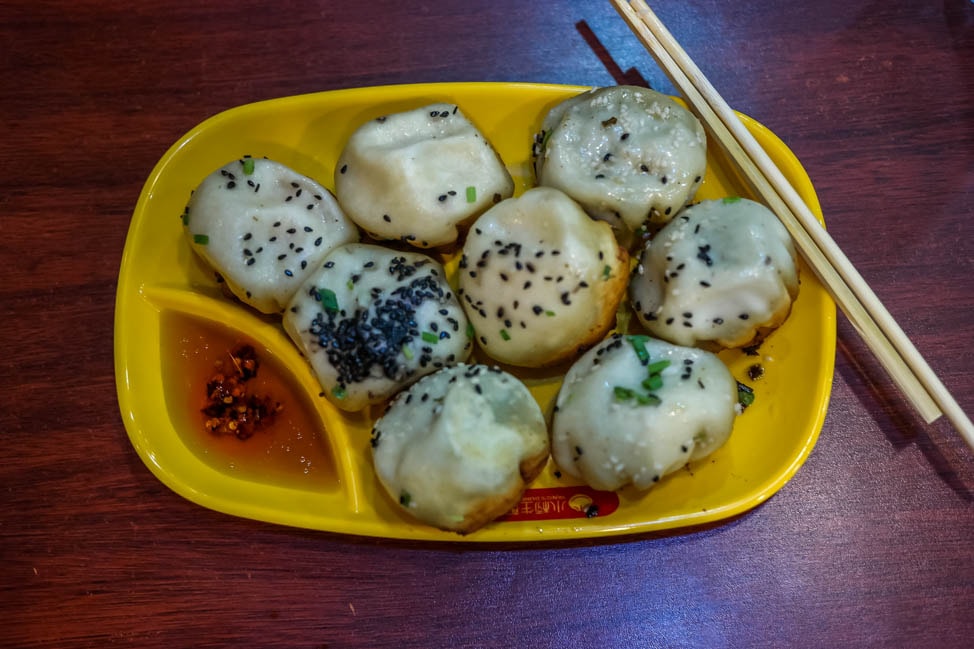 Chao Shou 抄手
These are very thin-skinned dumplings filled with pork that are similar to what you would find in a wonton soup in the US. Since chao shou is a speciality of the Sichuan region, you can expect quite a bit of heat in the presentation. They are most often served in a pool of chili oil, spiked with incredibly spicy dried chiles and the famous Sichuan peppercorns, which have a numbing effect on your mouth. If spice isn't your thing, you can order chao shou in a clear broth to keep the heat level mild.
Where to Eat Them: Longchaoshou, 61 Chengshou St, Chengdu