We've been living in China for almost a month, so we figured it was time to see a little more of it.
A few weeks back, Julie found out she had to attend a few meetings at her company's Guangzhou office, so we decided to make a little getaway out of it. We were excited to see more of our new home country, and this was the perfect excuse to begin our exploring to find the best things to do in Guangzhou.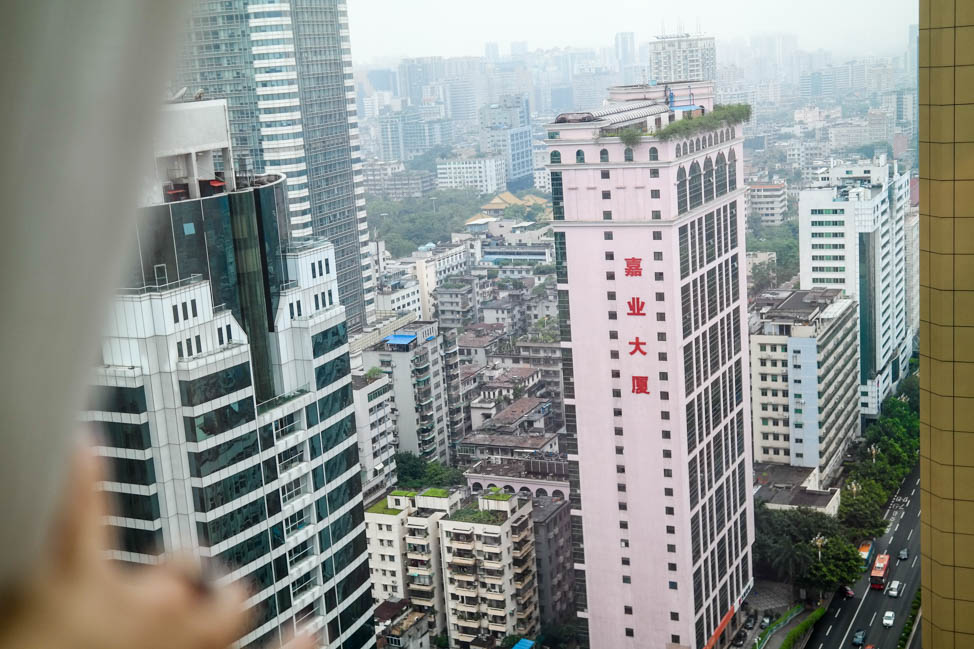 If you are unfamiliar with Guangzhou, it is a city of about 12 million people, making it the third largest city in China. It has a history that dates back to 214 BC, but is now home to some of China'a most futuristic and modern architecture, with flashy designs and elaborate lighting schemes at night. It also an important culinary city, home of Cantonese food, with dishes like sweet and sour pork and wonton soup that many of us in the West think of as "Chinese" food. The streets are busy and full of life, and the skyline appears to growing taller and taller everyday.
Guangzhou is certainly not boring.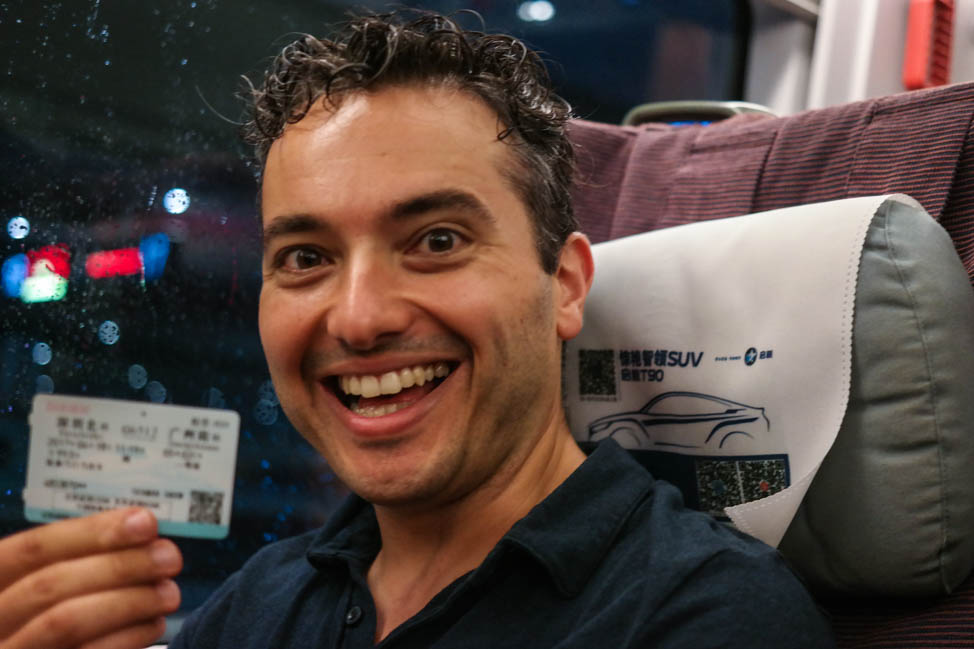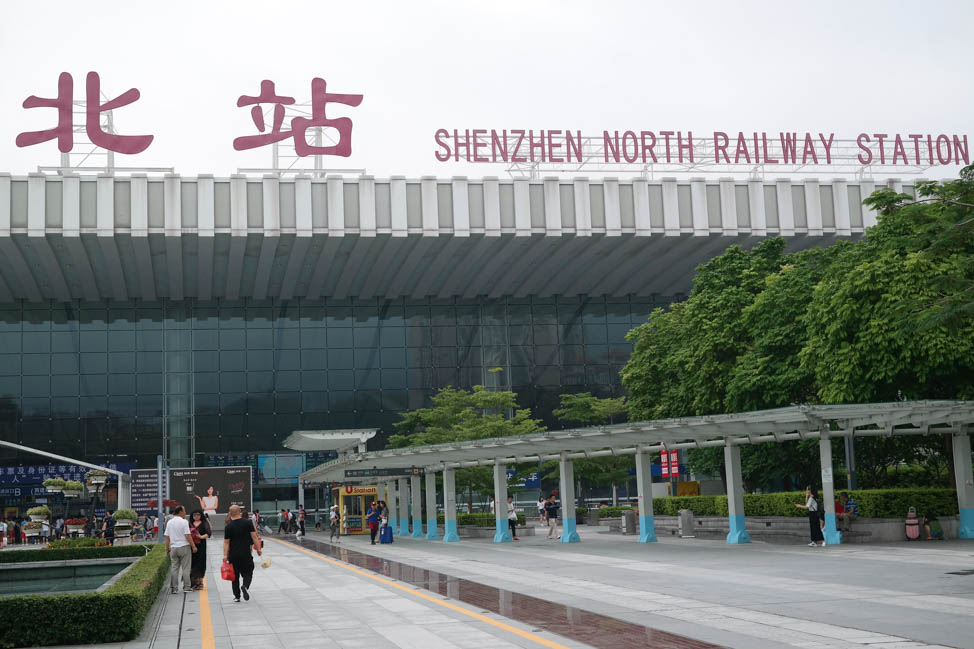 Conveniently for us, this fascinating city is very well connected to our city of Shenzhen. We simply hopped on the high speed train at Shenzhen North railway station, and a short thirty minutes later (thanks to the 300 km/h train!) we arrived at Guangzhou South station, ready to begin our exploration.
We spent most of a weekend walking around, sampling tasty street food snacks, dipping into a few museums, and trying to find a way to beat the heat of Guangzhou in June (so much sweating!). From our experience, we decided to put together our very own list of the best things to do in Guangzhou, and a few tips for getting around the city.
Enjoy!
Things to Do in Guangzhou
Dip into Dim Sum
This food tradition was actually started in Guangzhou, so if you are going to do dim sum, you might as well do it right. Dim sum is all about small portions of a lot of food, like dumplings, rice noodle rolls, and steamed pork buns, served often in large banquet-style rooms. Some may have carts that roll around, allowing you to pick whatever you want, or there may be a menu to order items a la carte. We really enjoyed Beiyuan Cuisine, a classic Guangzhou restaurant with multiple dining rooms that are teeming with diners hungry for dim sum on the weekends.
Just a heads up: lots of menus are full of photos allowing non-Chinese speakers to choose wisely. The dim sum menu here is photo free, so just point and pray.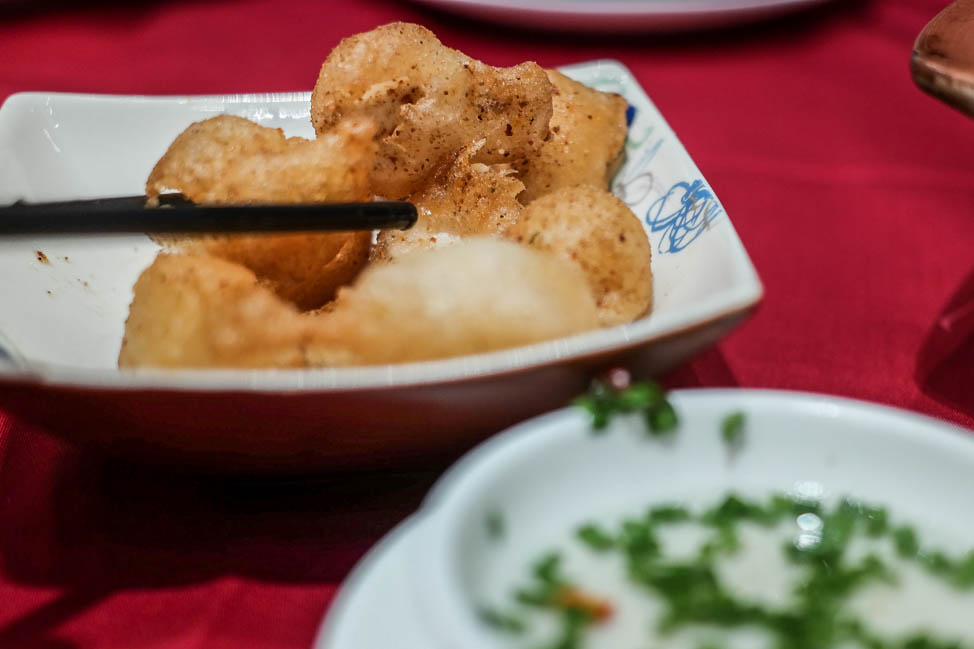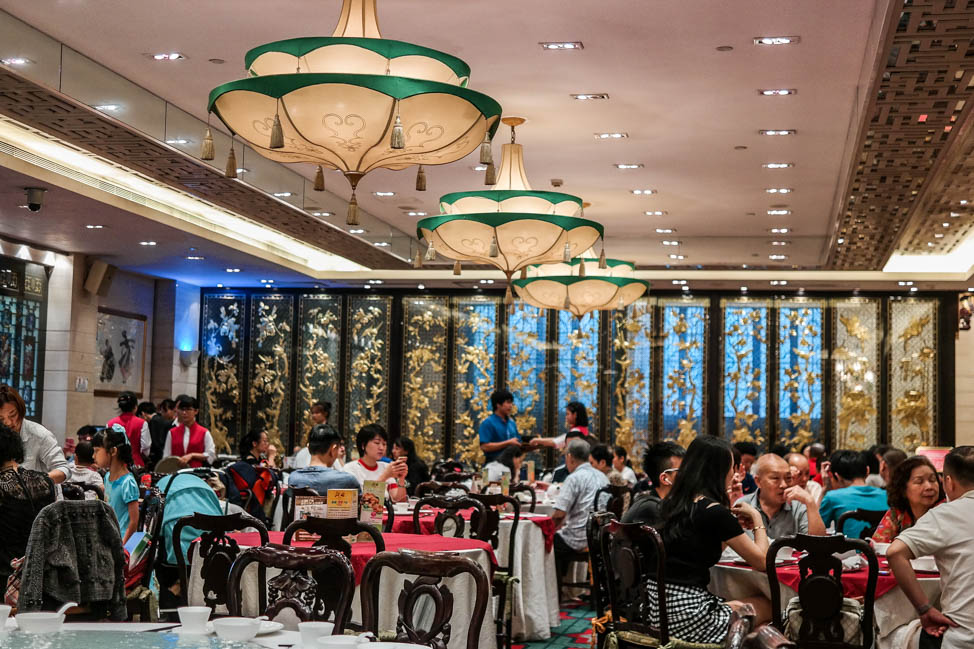 Yuexiu Park
The largest park in Guangzhou, Yuexiu Park is a perfect retreat from the dense city beyond its gates. The park has multiple lakes, playgrounds, a small amusement park, and beautiful walking paths through the lush greenery and bamboo groves.
The park is home to the Zhenhai Tower, containing over 2,000 years of Guangzhou history with artifacts and images of the cities history, and the nearby Art Gallery, displaying items from both the Ming and Qing Dynasties. Don't miss the statue of the Five Goats, the symbol of the city.
Oh, and we thoroughly enjoyed the humble signage from the parks department.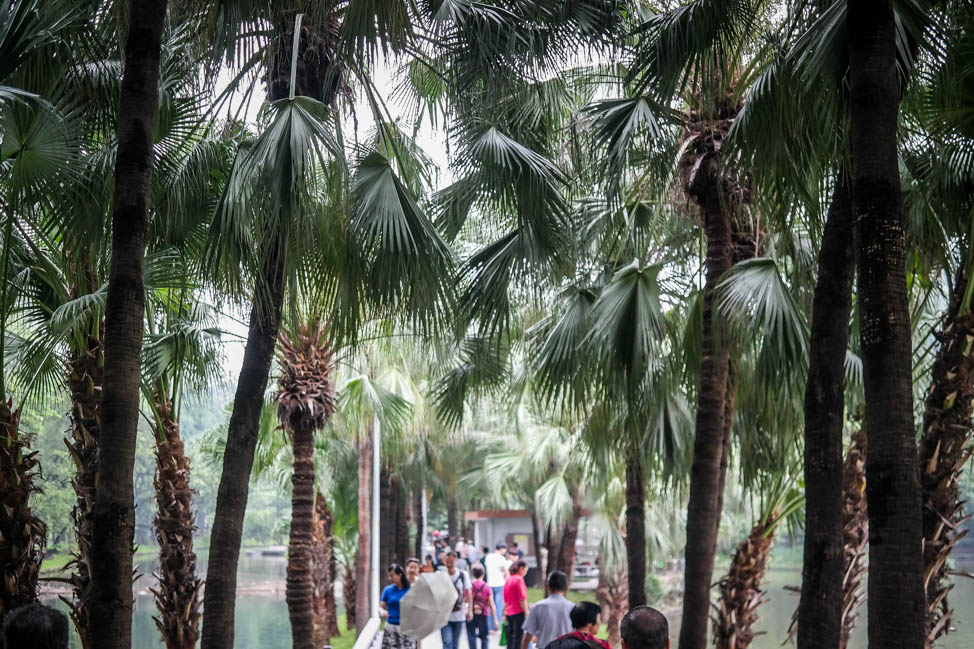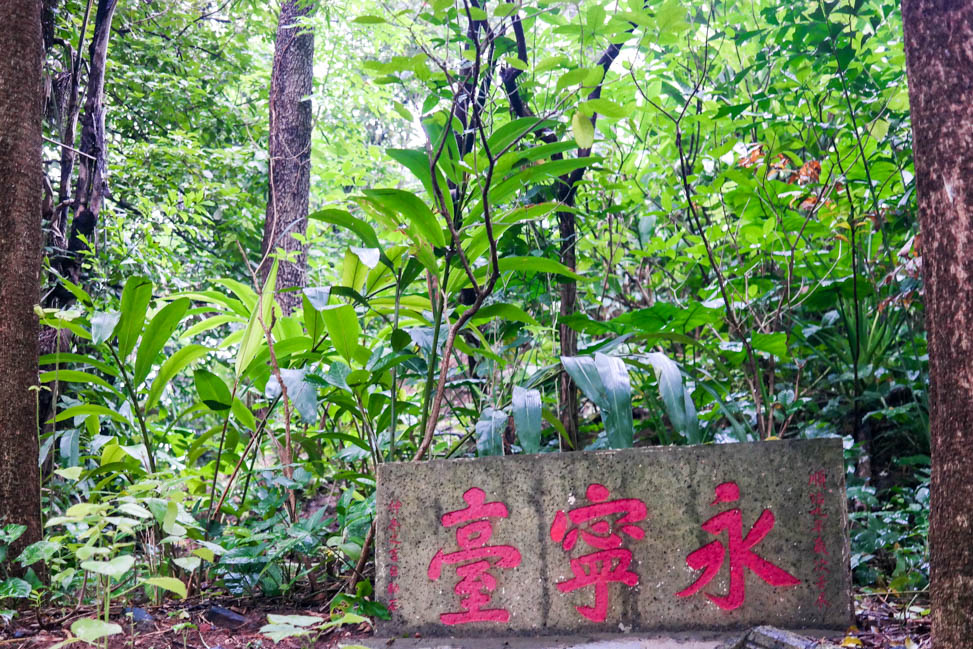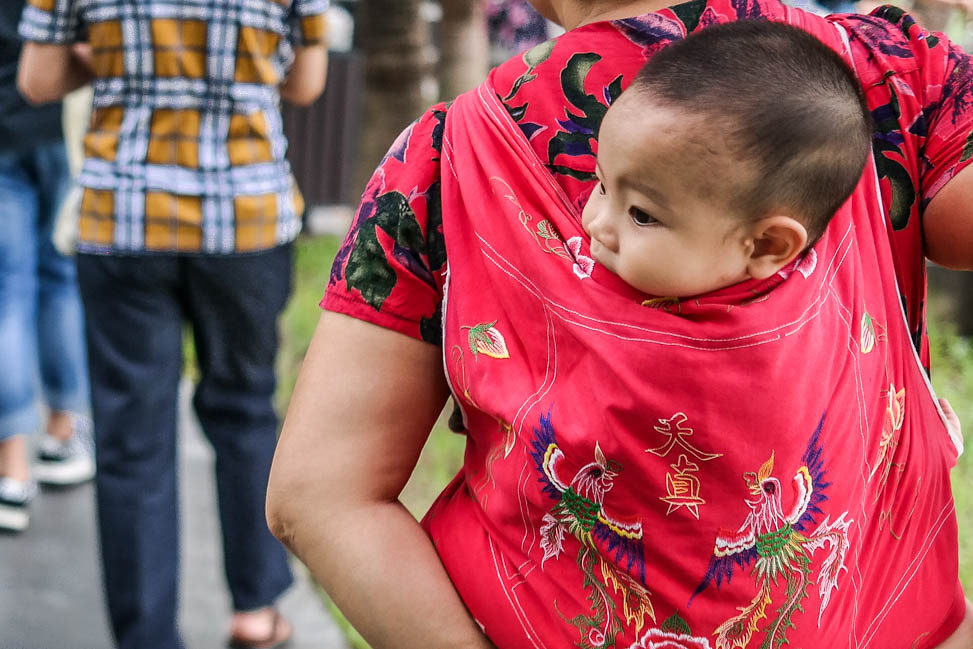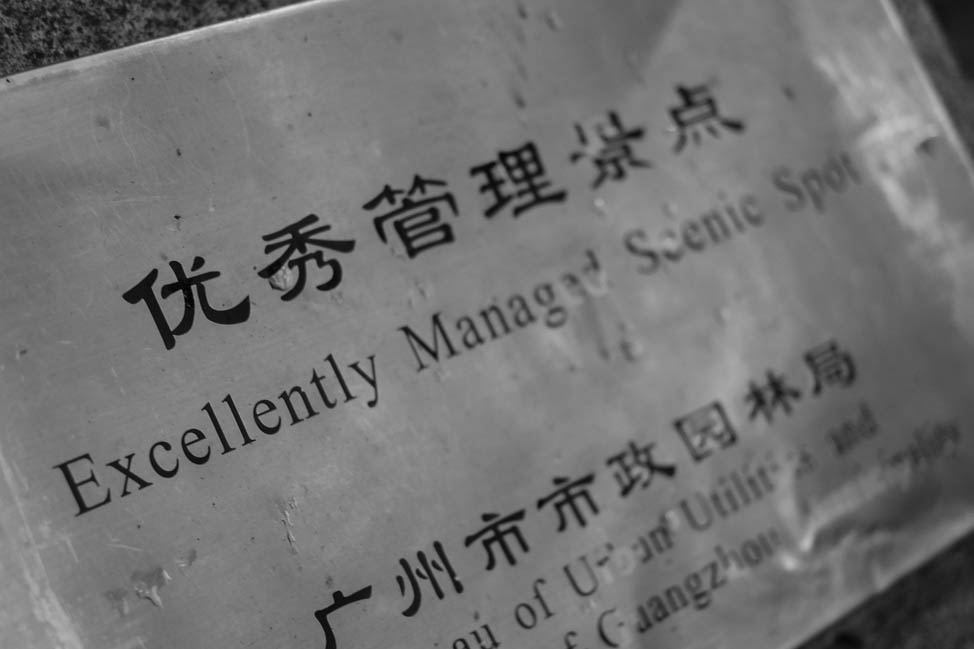 The Sun Yat-sen Memorial Hall
This octagon shaped building was built in 1929 in honor of Sun Yat-sen, the revolutionary who overthrew the Qing Dynasty and was the founding father of the Republic of China. The hall is surrounded by beautifully landscaped gardens, with a large statue of Sun Yat-sen at the entrance. The complex also houses a concert hall, which holds cultural and music events. It lies on the edge of Yuexui Park, making it a great first stop before entering the park.
Canton Tower
Completed in 2010, the Canton Tower is the world's largest TV tower, standing at an impressive 600m tall (or almost 2,000 ft for our American friends!). The tower is a major tourist attraction now and holds a lot of "the highest…" records, including:
Tallest TV tower
Tallest vertical and aerial ladder
Highest revolving restaurant
Highest 4D movie theater
Highest open-air observation deck (450m)
Highest horizontal ferris wheel (didn't know a ferris wheel could be horizontal…)
Subtle it is not. But it does give you the best view of this massive city. While we were there, the visibility was poor during the day, making a trip to the top unnecessary. Regardless, the Canton Tower is a beautiful building, and lights up the Guangzhou skyline at night.
Zhejiang New Town
This newly developed area of the city is one of its main hubs, and home of numerous new buildings and museums, making it the perfect place to spend an afternoon. The main attractions are located on either side of a pedestrian-only path and park, that runs right through the center of Zhejiang New Town. The Opera House (designed by late legendary architect Zaha Hadid), Guangzhou Library, and the Guangdong Museum are located in this area.
Zhejiang New Town is also home to the CTF Finance Centre Tower, which was just completed in 2016 and is the world's 7th tallest building. It houses an observation point near the top, the Ritz Carlton hotel, and a luxury shopping mall at its base, of course.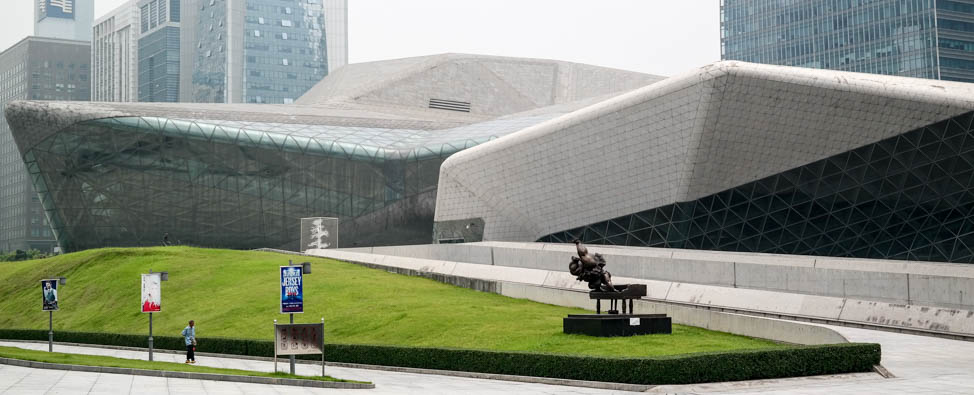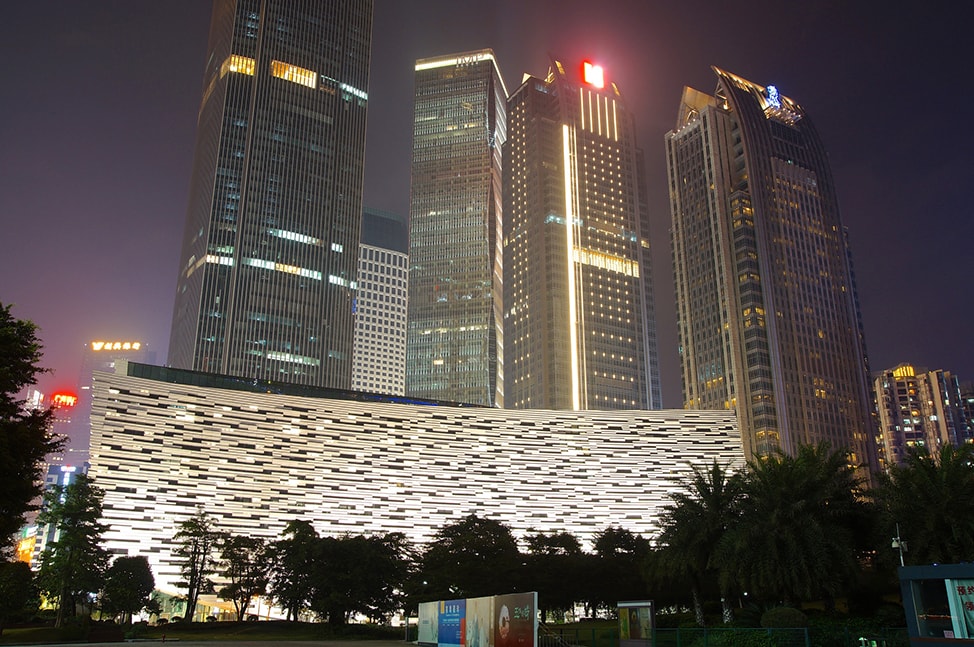 Beat the Heat, and Do Some Shopping
While I am not a huge fan of shopping, the impressive indoor shopping malls and department stores, especially around Zhejiang New Town, can be a welcome retreat from the hot and humid weather of Guangzhou during the day. There are restaurants, coffee shops, retail stores, and even supermarkets, all wonderfully equipped with serious air conditioning.
Trust me, you'll never appreciate a shopping mall more.
Tips for Getting Around the City on the Metro
No matter how you arrive in the city, Guangzhou's fantastic metro system is the best option to move around quickly and efficiently.
For those arriving at Guangzhou's New Baiyun International Airport, Line 3 runs directly from the Airport South station into the heart of the city. The three main train stations, Guangzhou South (Line 2 and 7), Guangzhou East (Line 1 and 3), and Guangzhou Railway (Line 2 and 5), are well connected with the metro, making transfers a breeze.
Within the metro, signage and announcements are in Chinese and English, so getting around is easy and straight forward. The metro has ten lines linking the city, with new lines and extensions currently under construction.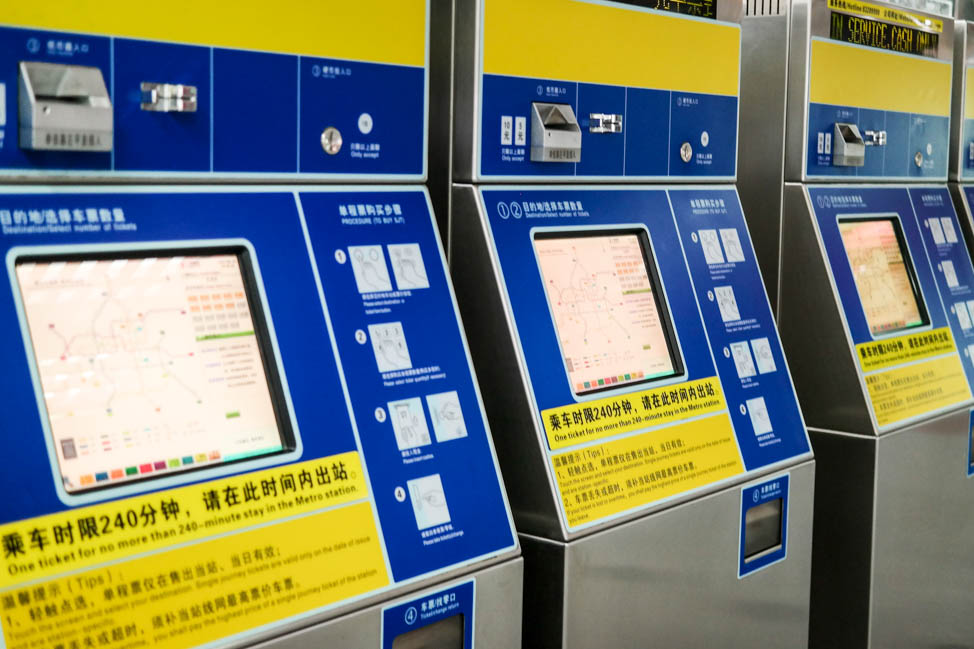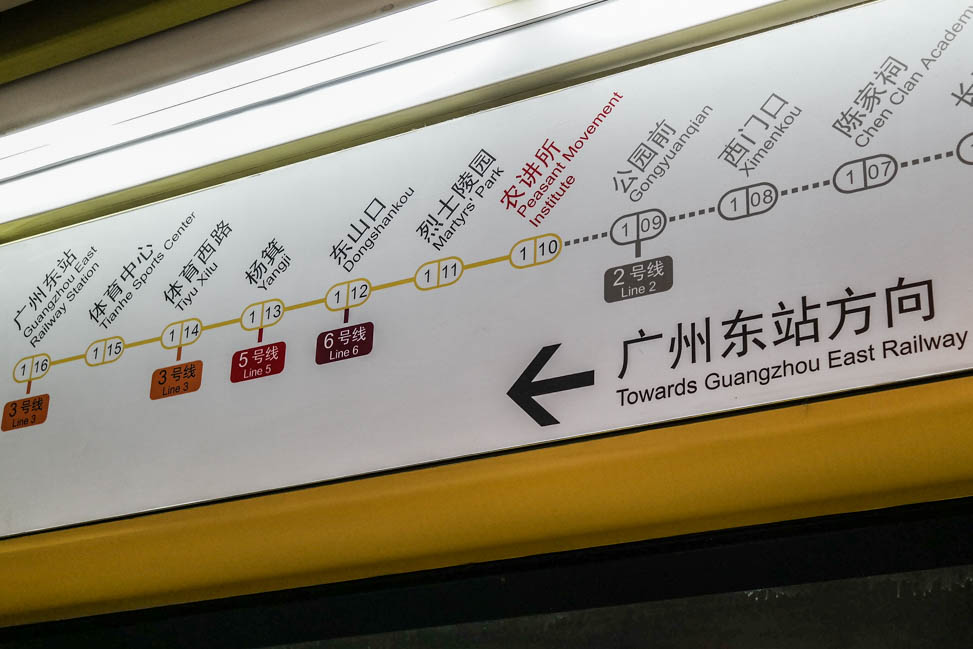 The ticket machines (which also offer English) are easy to understand and operate. Just press on the touchscreen what line you are going to, and pick your desired arrival station. Fares are based on distance traveled, but are inexpensive, ranging from ¥2 to ¥14 ($.29 to $2.05). Day passes, both 24 hour and 72 hour varieties, are available if you plan to utilize the metro frequently during your visit.
Once on the platform, the signs easily show what direction the subway is heading, making it easy to hop on the right train!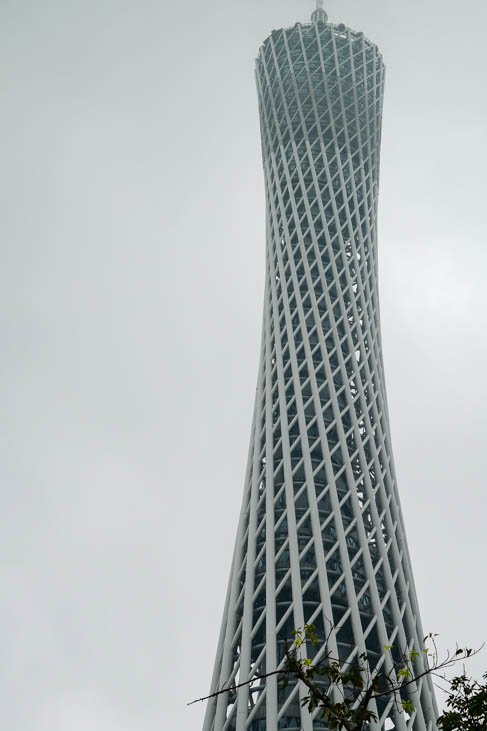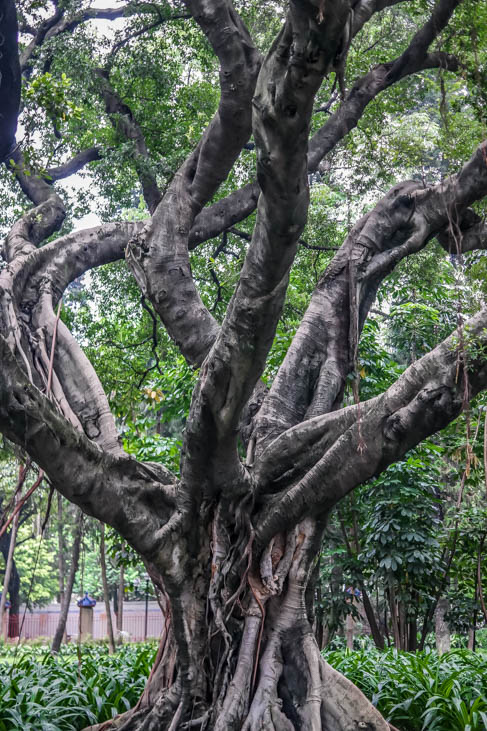 Guangzhou has a lot to offer and this is just the tip of the iceberg. There are a lot more fun things to do in Guangzhou. If you want to spend a luxurious weekend, staying at the finest hotels and shopping at designer stores, you can do that. If you want to explore the history and culture of the city, snacking on local delicacies at street stalls, you can do that, too. There's something for everyone and that's just how we like it.
Have you been to Guangzhou? Share your thoughts and comments below!