For weeks we imagined the moment.
It would be evening in Shenzhen, China, our epic journey around the world finally complete. The blast from the fiercely air-conditioned hotel would shock us out of a steamy, jet-lagged fog. We would take the elevator to our room, and as we opened the door, a wave of contentment would wash over us. All of the months of planning, of frustrations, of paperwork would officially be complete, and we could being our new life in China.
It was this vision, opening the door to that hotel room, that we clung to during yet another delay in our visa process, yet another visit to a consulate, yet another phone call with a faceless bureaucrat. Someday soon, we reassured ourselves, we'd be walking through that hotel room door. Someday soon, this would all be over.
And then, there we were.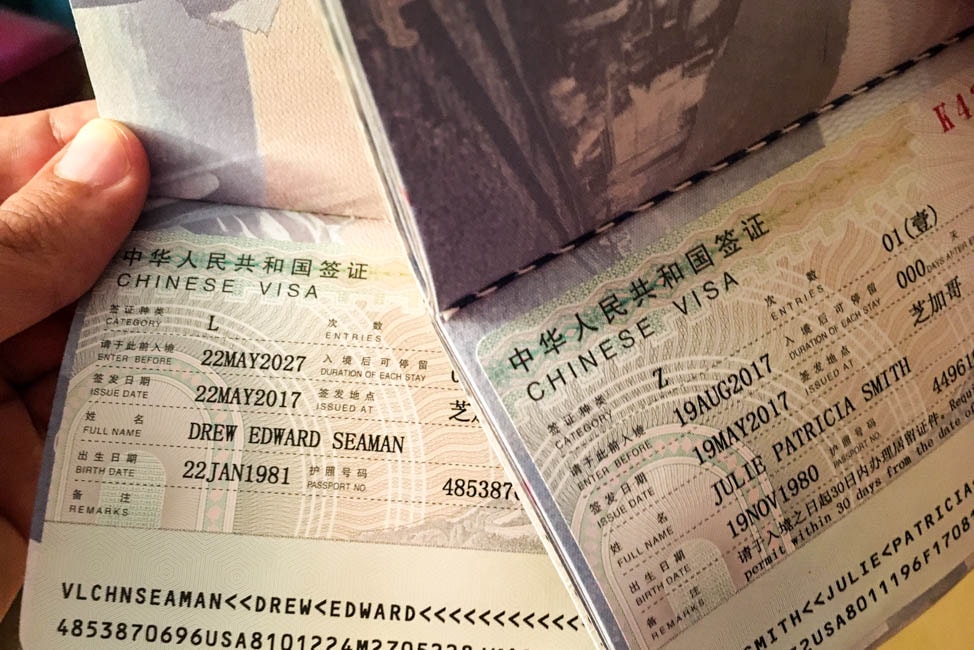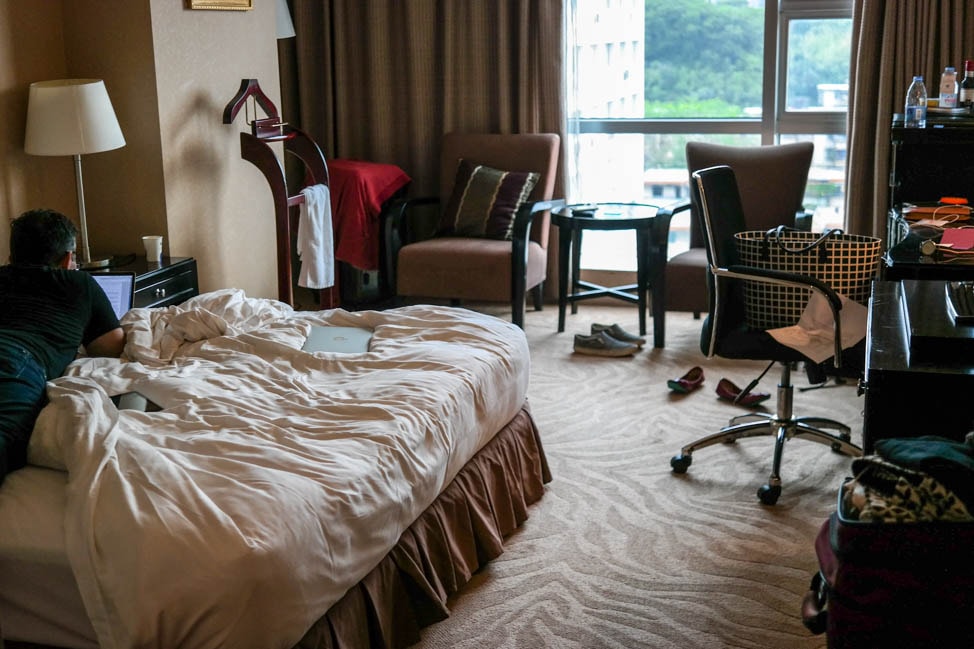 Day 1 of Life in China:
We arrived in Hong Kong as the sun was setting. The flight, a 16-hour epic journey over the North Pole was surprisingly easy, a haze of eating and sleeping and watching movies. By the time we bought our ferry tickets to Shenzhen and paced around the airport, it was dark. We were nervous about our entrance into China at the ferry terminal in Shenzhen.
Would we be stopped at the border, forced to show back-up documents and invitation letters? Would Drew have to explain how he is entering the country on a tourist visa but in reality plans on applying for residency before his time in the country expires? We were meant to connect with a young co-worker of mine, tasked with meeting us at the ferry and showing us to our hotel. Would we recognize her from her photos?
Fortunately, the travel gods were smiling down. We passed through immigration without so much as a glance from the officials, claimed our luggage, met up with Yimei and were off in a car to our hotel.
When the moment came, the magical honest-to-god-we're-in-actual-Chinese-hotel-hallway-moment I had imagined for so long, it was a little less dramatic than I expected. My main feeling? Embarrassment that we didn't have any local currency yet to tip the luggage guy. And hunger.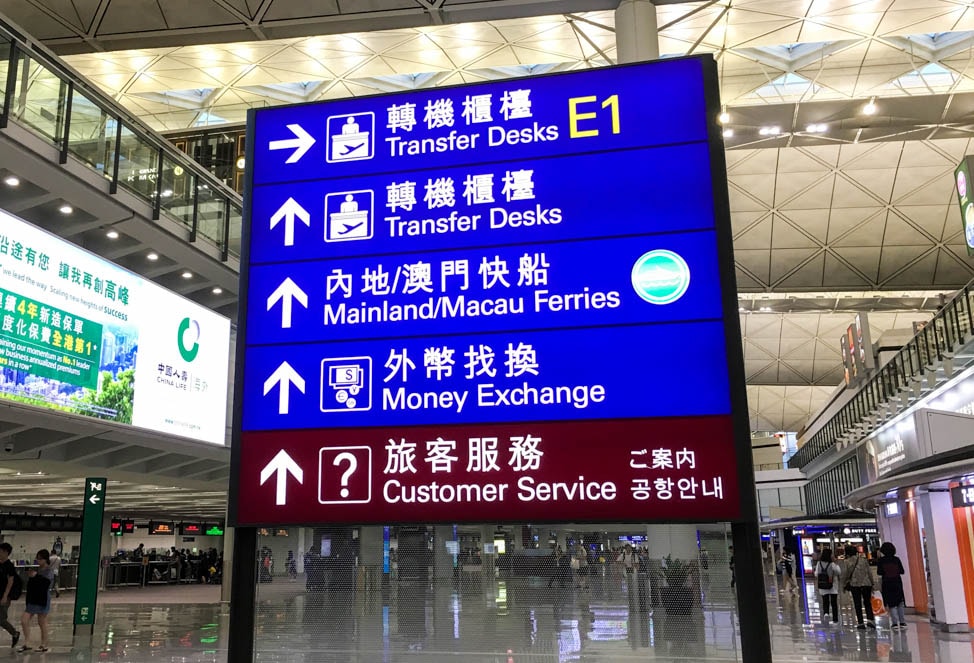 Day 2: 
I woke up at 2:30am. Hello, jet lag, dear friend. With my eyes squeezed shut, I reminded myself to be kind to…myself. The adjustment will take as long as it takes. It's fine, don't freak out, just read, lay there with your eyes shut, any rest is good rest, we are here and all is well. Or something like that.
At a more reasonable morning hour, I went to the hotel gym where I was confronted by the first tiny reminders that we're not in Kansas anymore, so to speak. That our life in China would be, different.  A man wore slippers while lifting weights. The rather posh locker rooms had multiple sauna rooms, but only offered squat toilets.
Today I went to work.
I work in a nondescript office building on the 9th floor, in an area full of nondescript office buildings. The neighborhood is called – I kid you not – Hi-Tech Park. Our office overlooks a massive construction site, and office buildings with names like Skyworth and Forsake.
We had lunch as a team at a nearby restaurant. To get there we went into another office building and took the elevator to the second floor. There was no sign in sight for a restaurant that I could see, but the doors opened up onto a massive atrium, filled with rowdy tables of office workers. Our large group ordered many dishes to share, and the lazy susan twirled plates of boiled cabbage and chicken dotted with fiery chilis. One girl on the team is from Hunan province, known for their spicy foods, so everyone calls her 'Spicy Girl.' Or so I hear.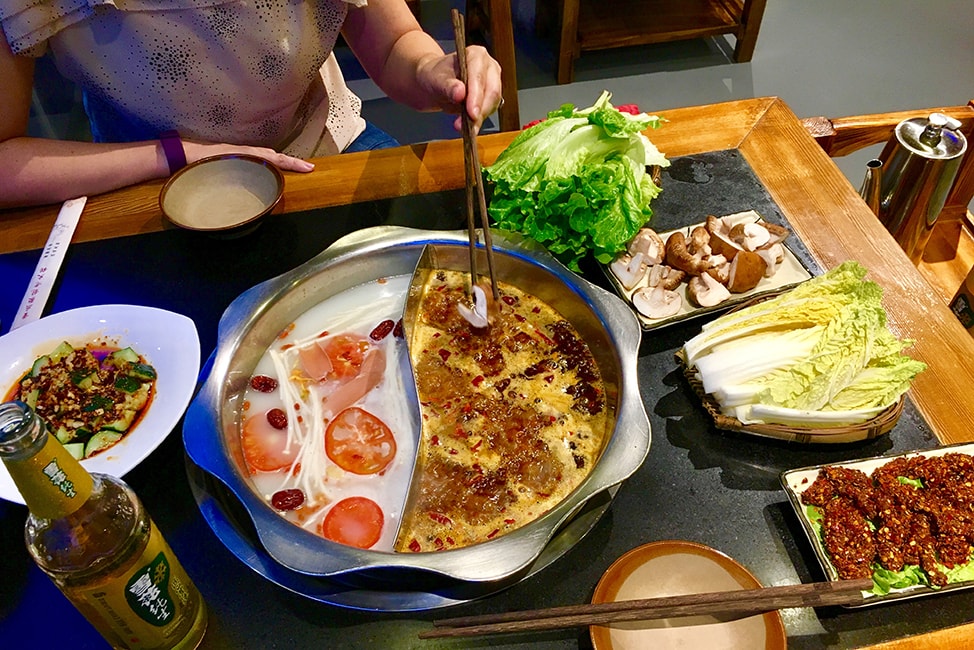 Day 3: 
6 hours of sleep. Progress.
We made more progress made later in the day when we got a new SIM card (Drew), a new phone (me) AND a new bank account. Moving to a new country requires all kinds of patience for this type of activity. The list of tasks is a million items long, and there is an inevitable feeling of two steps forward, one step back.
Something that seems simple – buying a SIM card, for example – becomes instantly complex when the store doesn't accept credit cards and we need to run around trying to find an ATM that accepts our type of debit card, so we can pay in cash. My co-worker, the one that met us at the ferry the other night, was essential in our errands today. She helped us push through the chaotic scene at the bank, translated forms, and basically saved our asses.
Did I mention it's hot here? It's stifling, August in the Midwest kind of hot. We joke each morning, which shirt shall I sweat through today? It feels like a massive thunderstorm should break any minute, washing the city in relief. But it doesn't rain – it just lingers, the humidity. My hair doesn't know what hit it.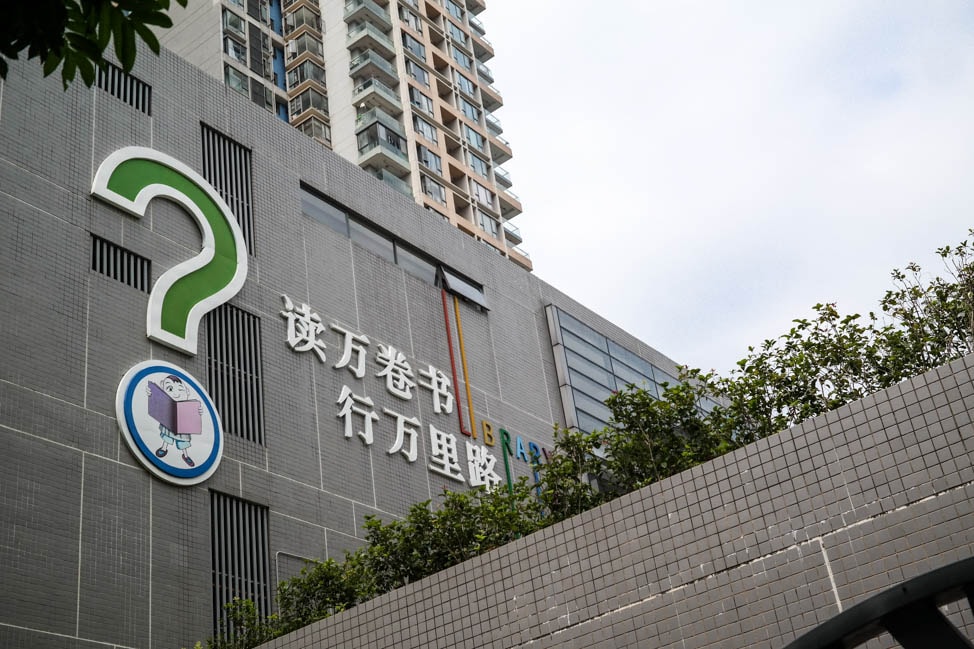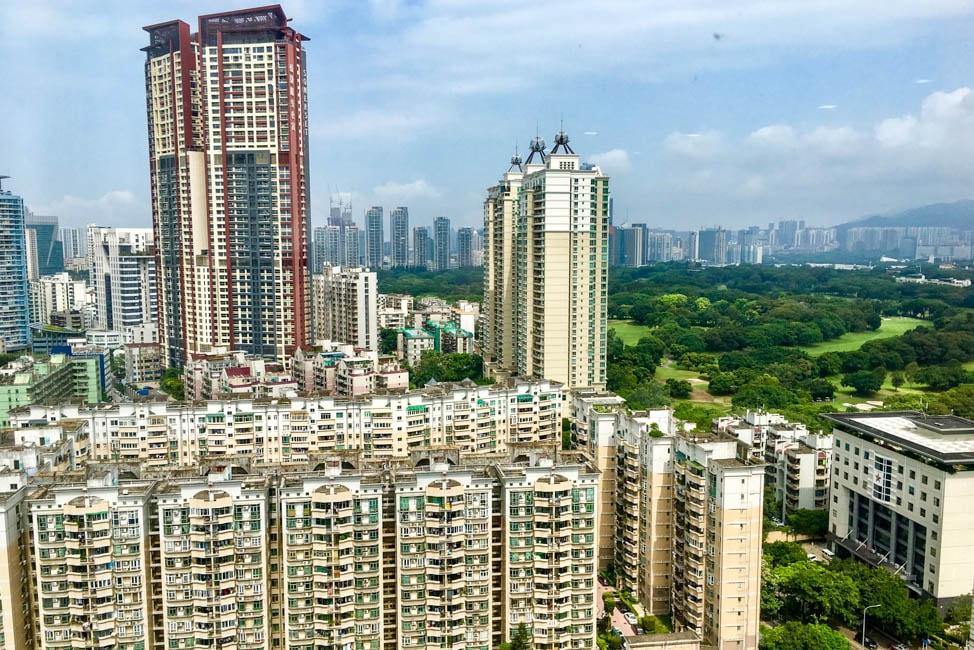 Day 4: 
I'm not tracking my sleep anymore. It's not worth the agony to do the math. I remind myself of my sister, with her brand new baby. She's not sleeping either. I'll be fine.
Today was our first attempt at apartment hunting. We met up with an agency that frequently deals with expat renters. Anticipating a morning filled with luxury American-style apartments, we were actually pretty disappointed with the drabness of most places we saw.
In London we were adamant about not wanting to live in the neighborhood filled with Americans. We proudly labeled ourselves as adaptive and sought out a more authentic experience. But today we didn't see a single non-Chinese person. That's what we want, right? Immersion?
Maybe we're not quite that brave. Maybe it would be easier to be in an area a little more suited to non-native Mandarin speakers. Where names of places are written in both Chinese characters and with a Latin alphabet. Where apartments really do cater to Western tastes, with decoration choices and kitchen features that we're used to. Like ovens, and showers that are contained behind a glass wall (instead of just a faucet spilling out onto the tiled floor)
We made an appointment with another real estate agent to see the expat neighborhood tomorrow.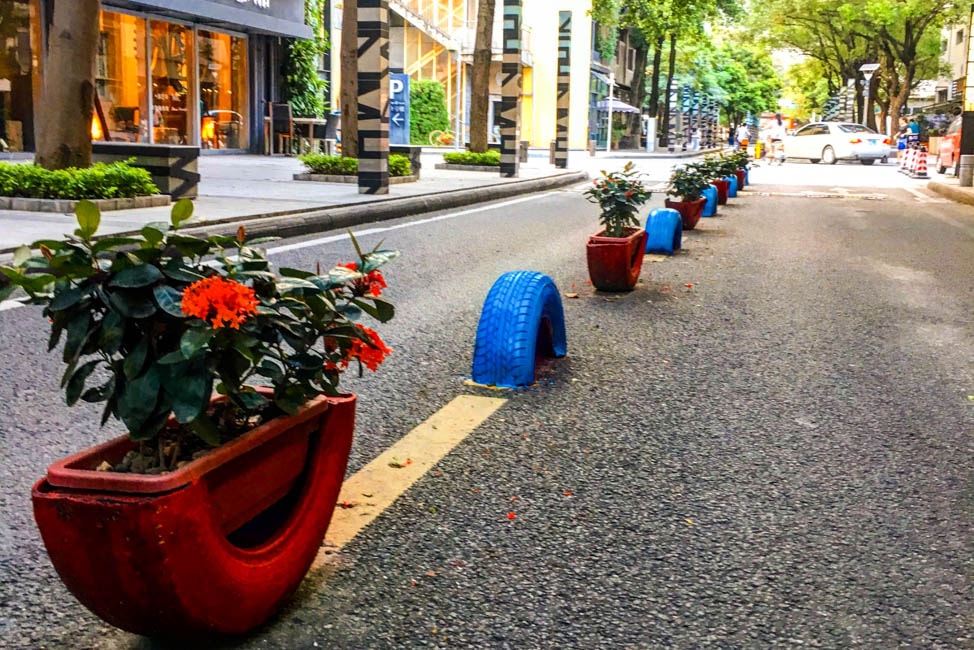 Day 5:
Today we found an apartment. It's in the heart of expat life. It's around the corner from a McDonald's, down the block from a Pizza Hut and you can see a Haagen Dazs ice cream store from the balcony. It's everything we thought we didn't want. There's also a gym in the building (a decidedly Western feature), a language school downstairs, and a giant supermarket (also not very Chinese) across the street.
Don't judge us.
I can't wait for our first visitors. They will emerge from the metro into a plaza called 'Sea World' that is home to a real life cruise-ship-turned-restaurant. They will wonder if they are in China or maybe Orlando, Florida. Then we will walk them around the corner to our building, which looks, honestly, not great from the outside. It's…weathered?
And frankly, the interior is nothing to write home about either. Shabby chic, perhaps? But we will go up the elevator, and usher our friends or family members into an apartment filled with light, a ocean-view balcony, beautiful updated bathrooms, lovely furniture that we picked out but doesn't belong to us (the best kind!) and it will feel like home in the best way possible.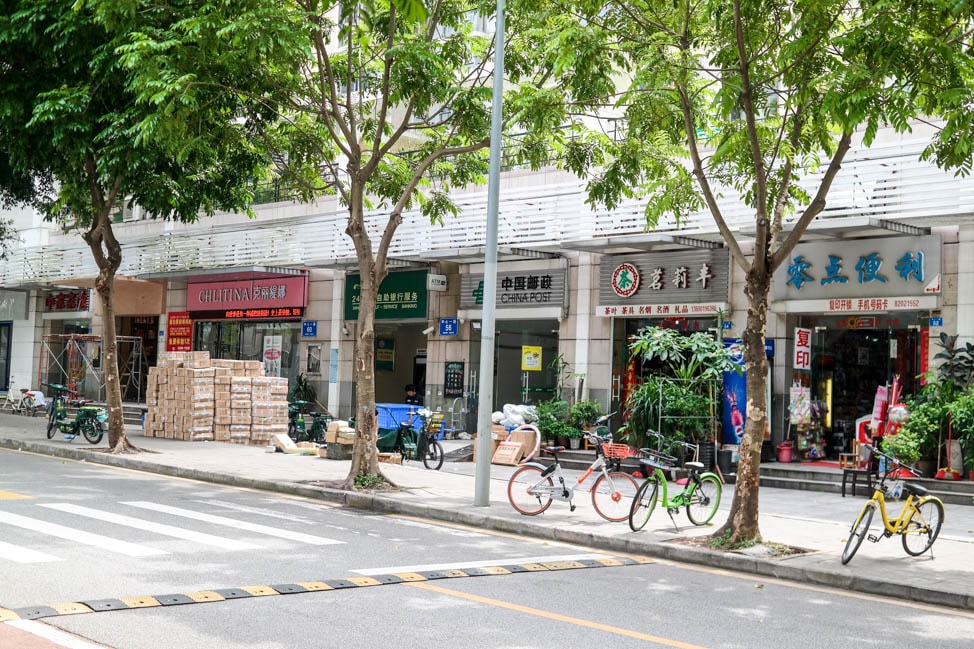 Day 6:
There are a few steps left in the process to obtain Chinese residency. One is a health check and our appointment was this morning. We've read online about these health checks, part of our research into becoming an expat life in China, and the reviews vary. Some people pronounce it painless and easy, others warn to wear modest underwear because you'll be walking gown-clad through an anonymous hallway from room to room where each assessment happens.
Overall our checks were fine, and weird. We never took off our clothes so my modest underwear was seen by precisely nobody. In room 1, we filled out some forms and paid a hefty fee (about 700RMB per person, over $100). In room 2, the blood draw. In room 3, color-blindness check, blood pressure, height and weight. Room 4 is an EKG and ultrasound. Room 5: chest x-ray. Room 6: pee in a cup. And that was it.
On one hand, painless and efficient. I have notoriously difficult veins for drawing blood but the pro in this office got it in one try with no bruising. The rest of the assessments were quick, and I have no real clue what they were looking for. I mean, does me being color blind really impact my residency application? On the other hand, what a shitshow. I can think of about a million ways to make this health check more efficient, starting with taking a number and waiting your turn to check-in.
In the evening, we met our real estate agent and landlord, signed our rental contract for the new flat and paid our deposit. Since the last time we did this in London, technology has improved and there are now actual services that allow you to transfer currencies account to account. Directly! There are some strange restrictions (we can only transfer funds to a Chinese national, not to our own Chinese bank account…weird) but all's well that ends well. We met in the aforementioned Sea World Plaza, at a Starbucks. How very American of us.
We'll fit in nicely.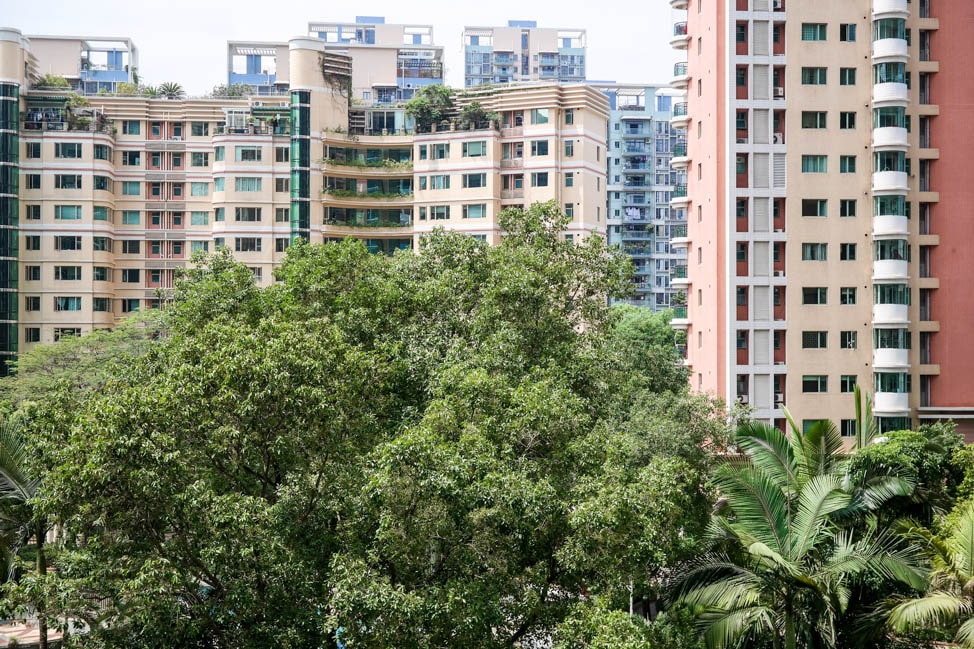 Day 7:
The last day of our first week in China proved to be the most normal of them all. I went to work and was in the office all day. Drew dealt with more logistics – funding our Chinese bank account using our favorite ATM maneuver (withdrawing from our US account, and then immediately redeposited the cash into our local account at the same ATM), picking out some furniture for our apartment – and worked on the website. In the evening we watched the French Open. And, because we're in China and all, we also watched some of the Table Tennis World Championships, taking place this week in Germany.
The jet lag has resolved itself for the most part and I even wore jeans today, proof that the human body can adjust quickly to even the most stifling weather. We're ticking items off the ole' to-do list and it appears that practice makes perfect in this endeavor. We're much faster at getting shit done in China than in the UK, even with the oh-so-daunting language barrier.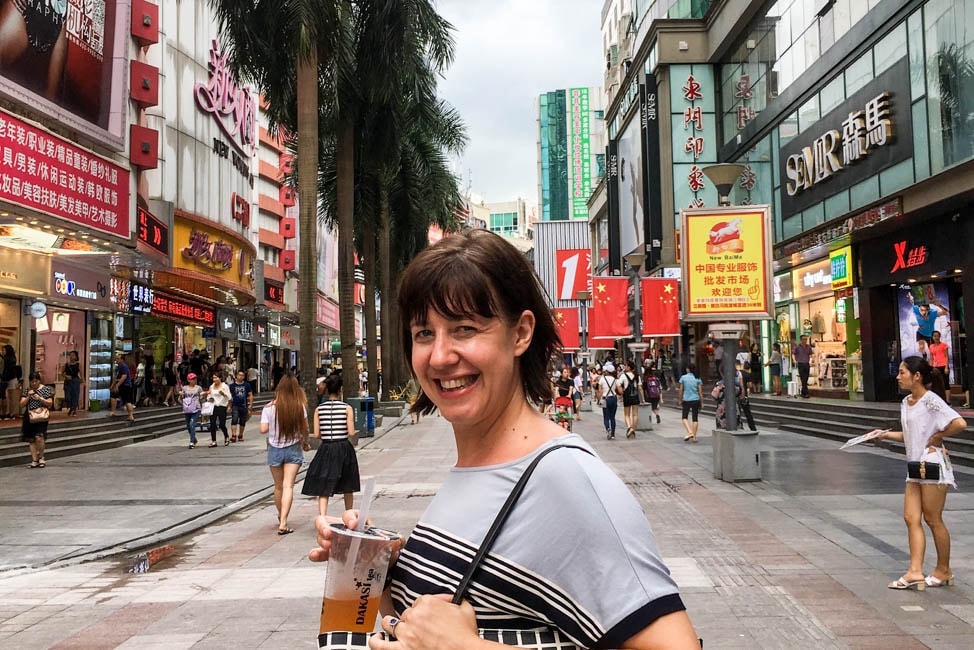 Don't get me wrong. I'm still plagued by a semi-functioning mobile phone that won't go to a 4G network, we have to figure out how to add Drew's name to our bank account, and my work computer won't connect to the office printer.
I'm trying to figure out how to sum up the past week. I feel relieved that we're making progress, that we're here, safe and sound and happy and still very much excited about our unfolding Chinese adventure. I don't feel particularly overwhelmed at this moment, but waves of 'oh-my-god-there-is-so-much-to-do-and-when-will-we-make-friends-and-will-this-ever-feel-like-home?' hit me from time to time, usually in the middle of the night.
I'll report back, when we're one month into our life in China. By then we'll practically be locals.