With our upcoming move to China, we figured we would take a look back at our first expat experience, and revisit a few learning curves that had to endure as we settled into a new country. Hopefully, we can take what we learned from our time in London to make our transfer to Shenzhen, China a little smoother. In theory.
Frankly, we had no idea what we were doing.
Our first expat experience came to us rather quickly, as Julie was offered an opportunity in her company's Oxford (UK) office, a position that needed to be filled immediately. Within a few months, we were apartment hunting in London, trying to navigate the healthcare system, and desperately Googling the 'TV license fee'.
One of our biggest issues, though, was money. Like many US expats living abroad, Julie was paid in US dollars. Into our US checking (current) account. Opening and maintaining a bank account in London was a weird challenge, especially since I was initially unemployed.
We needed to fund our London bank account, and we couldn't just write a check from our US account, since no UK bank would accept a personal check from an overseas bank.
International Bank Accounts
After we made the decision to move to London, we asked a few money-savvy friends in NYC what we should do. They mentioned that a few of the larger international banks, like HSBC and Citi, had the option of opening an international account.
These special accounts allow customers to have one account that can accept multiple currencies, meaning you do not have to wire money from one account to another, and get charged exorbitant fees for doing so. In our case, we could receive a paycheck into our US dollar account, and be able to move the money seamlessly into English pounds through a single account. We could pay our UK bills online without transaction fees and withdraw money with ease.
'Sounds great' I thought, as I confidently strode into a HSBC branch conveniently located next to our NYC apartment building.
After a rather brief discussion with a bank teller, I exited the HSBC branch dejected. HSBC requires you to deposit and maintain a minimum of $100,000 to be eligible to open an international account. And the other bank options like Citi are not much different. Those balances need to be kept in cash, not in investment accounts. Yikes. Onto Plan B.
We had no plan B.
We arrived in London still unsure about how to solve this problem. Utility bills and apartment deposits had to be paid by check or electronically through a local bank, so we had to figure out a way to get more money into our UK account quickly, before our first round of bills was due.
One-Time Transfers
Another tool many expats use are one-time currency transfers. For example, before we flew from the US to the UK, we could have ordered a bunch of British pounds (in cash) and brought those with us to open up our British checking account. Or, a company like Western Union can help facilitate a one-time transfer, distributing the funds in cash or local check.
The huge drawback of this type of money maneuver is the cost. Traditional bank transfers, depending on the bank, can charge a fee upwards of 10% of the total transfer amount, or a set (high) fee per transaction. If the transfer fee is low, the exchange rate is usually updated to favor the institution, dramatically reducing the amount of cash you get at the end.
Our Bizarre Hack
I eventually stumbled upon a bizarre, but effective technique. Our US account does not charge for international cash withdrawals, so there was no financial penalty for us using our US bank card in London. Every day, for about a week after opening our account in London, I went to the ATM machine, withdrew the maximum daily allowance from our US account, and then immediately redeposited the money into our UK account at the same ATM machine.
I felt some prying eyes gaze upon me during a few of these transactions, as people waiting patiently in line behind me, watched as I took money out of an ATM, then immediately put it right back. I knew what they were thinking.
'What an idiot.'
I figured we must be the only people dealing with this issue. After meeting other US expats in London though, I realized we weren't alone in our frustration. Others, also put off by the high price of setting up an international account in the US, resorted to various maneuvers to shift money around, including absorbing huge fees for international money transfers.
Eventually we learned that there is another way.
Quick and Cheap International Money Transfers
There are now multiple companies that allow for easy and cheap international money transfers with just a few clicks on the 'ole computer. I first learned about these companies while arranging the details around a stag party (or bachelor party for the US crowd) for a friend in Finland about a year after moving to London.
I had to wire money to the people who had prepaid for hotel rooms, meals, and activities. Initially, I had no idea how the process would work, but a friend mentioned TransferWise as a good, low cost option. It is an online money transfer company that allows people to swiftly shift money from one account to another, no matter the currency.
The fees are minimal, and they perform transfers to different currencies with the up-to-date exchange rate. Frankly, this seemed too good to be true, so I even double checked the real exchange rate online prior to transferring my money. It matched exactly. In a matter of a few clicks, I was able to wire the guys in Finland money directly from my UK bank account, and the transfer happened instantly.
Just like that, I converted British pounds into Euros and sent them to a Finnish bank account, with the transfer costing just £2 in fees and with an accurate exchange rate. Not so shabby and it took minutes.
With the rise of cheap international transfers, wiring money from one account to another, across multiple currencies, has never been easier and more affordable.
No strange ATM trips and no need to pay huge fees. Simply follow a few simple instructions online, and you're done.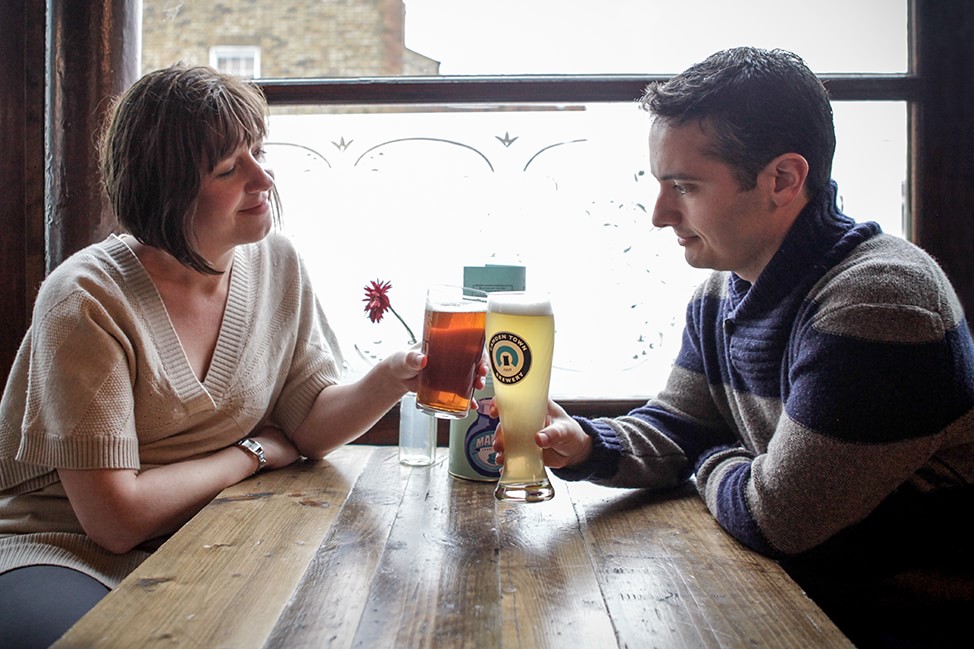 Will China Be Different?
With our move to China on the horizon, I know with confidence that transferring money won't be an issue, even to a country with strict banking laws. We've already checked. Luckily, in this case, Julie will be a local employee, so she will be paid in Chinese Yuan.
However, for bigger ticket items that we need to arrange immediately, like putting a deposit down on a new apartment, we will have to move cash into the country quickly and easily. This time around, we feel like seasoned professionals. We know that there is a better way to move money, without the hassle of awkward ATM trips or the expense of old fashioned bank transfers.
Now, we just have to learn Mandarin. That should be simple.