Kyoto and I didn't get off on the best foot.
When we arrived in Kyoto, after an amazing trip down from Tokyo on the high speed train Japan is known for, we expected smooth sailing in this small city. Our AirBnB rental was located blissfully close to the train station, an easy travel day to cap off a fantastic Japan holiday thus far. We were high on a lunch of Kobe beef in Kobe, Japan (a lifetime bucket list item), and honestly, it would take a lot to drag us down.
But then we exited the station, in search of the subway. So 'easy and convenient' we had heard. Not so.
We walked in circles, trying to figure out why a seemingly simple transfer was unavailable on the train maps. We're going to Omiya, not Timbuktu. How difficult could it be? We faced, yet again, the complicated and convoluted Japanese transport system, one that involves a series of disconnected stations and train lines. To get from Kyoto Station to Omiya, in fact, you take one train one stop north, exit the station, walk around the corner and enter a new station. There, you take a different line a single stop. Never mind that two of the disconnected stations have the same name.
We didn't figure this out the first time through, and ended up walking an unnecessary mile or so, in search of Omiya. We found it, thank God for GPS and Google Maps. Seriously, what did we do before this technology?
Despite the rocky start, our time in Kyoto was among the most pleasant in all of Japan. It was nice to be in a 'small' city, only a million or so inhabitants (down from 30+ in Tokyo). It felt nearly quaint, no major skyscrapers, no crowded corners or Shibuya crossings that take urban living feel to a whole new level. Instead, it was neighborhoods and tiny izakayas, bars that serve snacks, a favorite of after work happy hours. Since leaving the UK, we've desperately missed pub culture, and Japanese izakayas are the closest we've come to pubs. It was a welcome find.
One of the most interesting things about Kyoto is geisha culture. Real geishas, these days, are as difficult to spot as a rare bird. Fake geishas, those tourists who pay to dress up in costumes for the day, are another story. They. Were. Everywhere. At first, we were tricked. Ooh, a geisha, we exclaimed! Until she took out her mobile phone to take a selfie, and her husband and stroller-bound kid got in the photo, and we realized that fake geishas are a dime a dozen. Some are obvious, groups of friends chattering and clattering about in their wooden flip-flops and fake hair flowers. Others were more elusive.
A premium service one can purchase in Kyoto is to have a professional photographer come along with you around the city, fake geisha + paparazzi, so to speak. We spotted one such duo, in a lovely garden.
She was the most real, fake geisha we saw all day.
Another highlight of Kyoto was exploring the famous Fushima Shrine, inspiration for the art installation The Gates, which I remember from its time in NYC. According to our Google search when we arrived, we were there at peak visiting hours. Lucky us. It took us ages to clear the crowds, but many people turned around after the first set of iconic gates. As you climb higher into the shrine complex, the paths become notably clearer, and the chance for a photo devoid of humans grows exponentially. We liked watching all the fake geishas teeter and totter down the path, begging their partners and friends to snap yet another photo in front of an orange gate.
Ok, obviously I find the fake geisha thing crazy, and I would never in a million years spend actual money to dress up as a geisha. Unless I was super drunk at a bachelorette party. Then…maybe.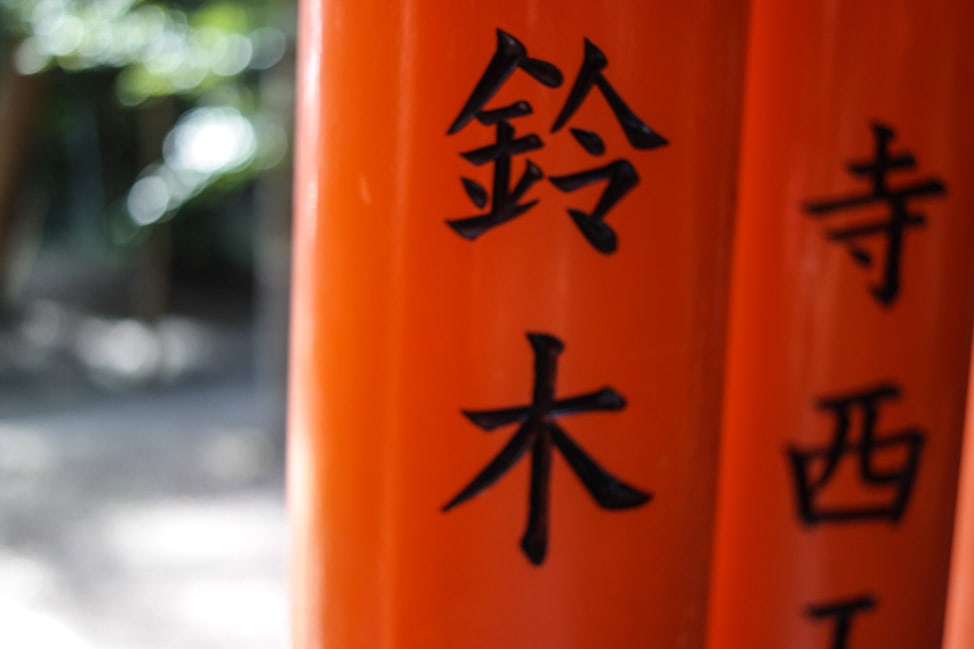 Thanks to Drew's fantastic restaurant research, we found the perfect spot to have cold udon noodles, a highly rated but completely hidden restaurant in a strip of others near a shopping mall. The queue gave away the prestige of the place, and it was one of our favorite meals in Japan.
Less memorable was a dinner at a soba noodle restaurant. This one, one of the very oldest restaurants in all of Kyoto, is similarly famous. But it closes, no joke, at 7:00pm, and they seat the last customers at 6:30. We got there just in time to be seated at 6:25, and were quickly asked to order. Soba noodles, honestly, are totally boring. I've never been a big fan. Why bother with gritty buckwheat when there are other options, like, you know, regular noodles? I was hoping that with authentic Japanese condiments, the soba noodle would be elevated somewhat, or drowned in vinegar, a personal favorite trick.
Alas, no. Soba noodles in a famous soba noodle restaurant are left quite plain, on purpose in my estimation. Blah, blah, blah. Pass.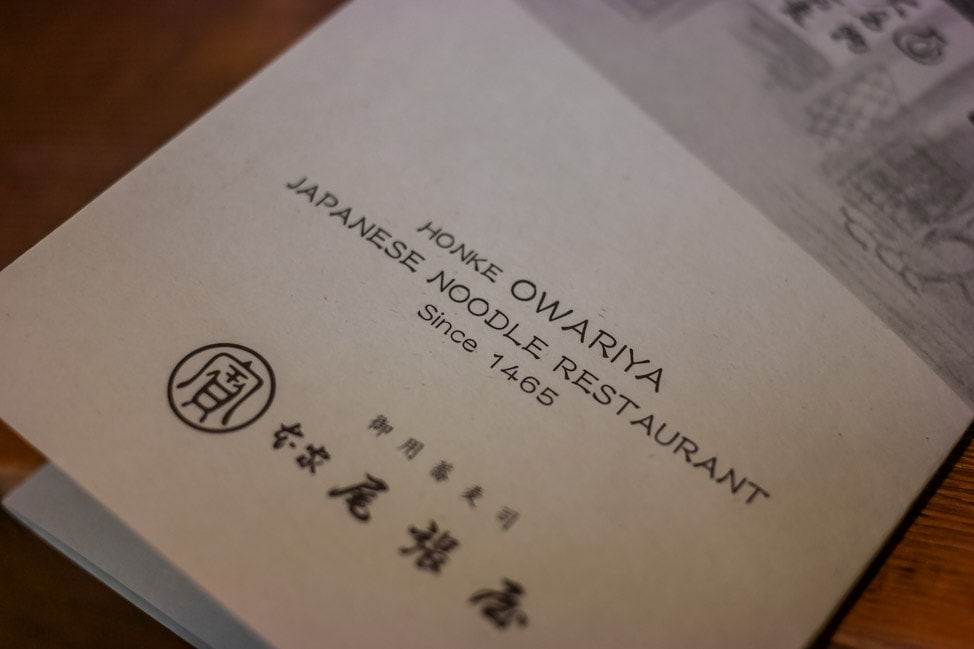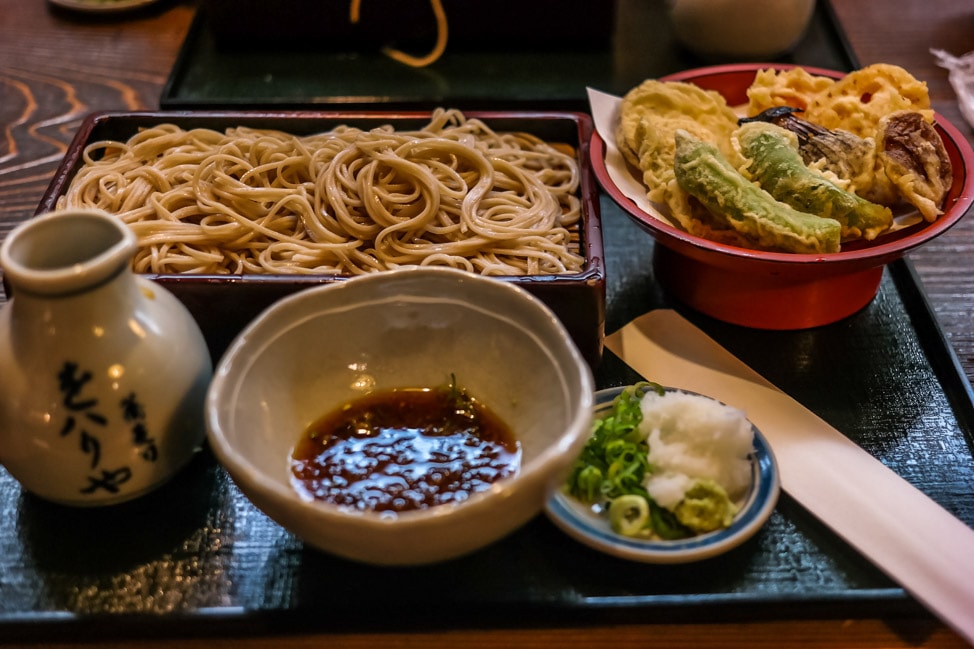 Another day we took yet another train line, this one close to our rented flat, to a Kyoto suburb of sorts which is home to a famous bamboo forest. This being a holiday week in China, this particular area was really overrun with Chinese tourists, which we can now spot easily by the language (we understand them, kinda sorta), and their bulky winter jackets. The weather was not cold at all, but given the oven that is China, we're never surprised to see people completely overdressed when the temperature drops below 'scorched earth.'
The Arashiyama Bamboo Grove was a bit of a letdown. If there had been a few wild pandas in the mix, well, we would have been happy campers. As it was, we were surrounded by selfie sticks, and bamboo is one of those plants that literally grows recklessly everywhere, so seeing a bunch of it all at once was fine but not spectacular. The highlight of our day was lunch, a typical Kyoto spread of tiny bowls filled with various tastes, mostly vegetarian. This is the traditional cuisine of Kyoto, and while a lunch like this is quite pricey, it's always nice to fill up on veggies when the rest of your holiday has been spent in various states of deep fried heaven.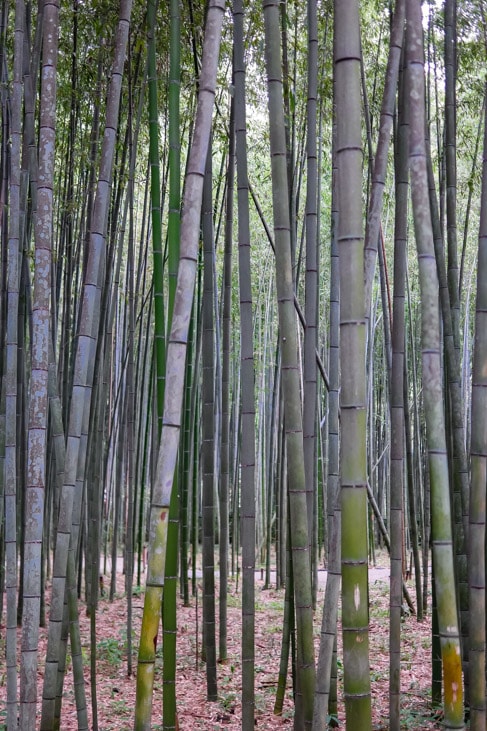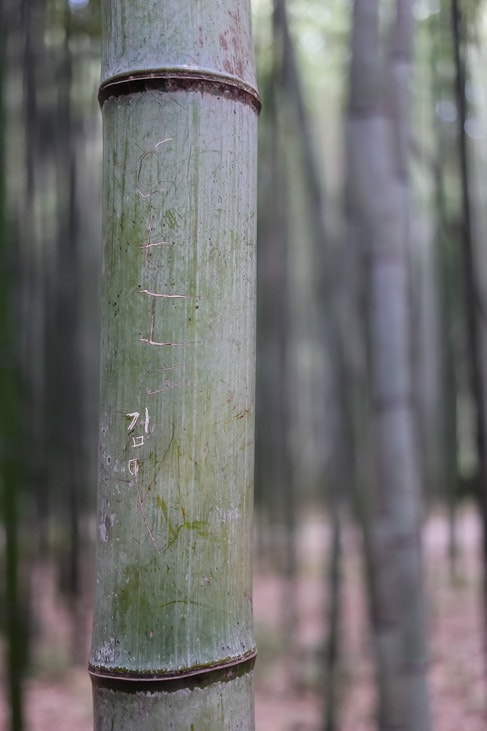 I feel like my musings on Kyoto might completely undersell the place, and maybe that's for the best. It was my favorite city we visited, the only one where I could actually see myself living (my ultimate test). I loved the interesting architecture, the high-end wine shop we found one day, the feeling of being in a city but not a CITY. Kyoto's status as an important ancient place means lots of the best bits are well-preserved and loved, in a way that bigger cities frequently lose.
In Kyoto, we actually worked out how to use the bus system, always a good sign. The subway system of doom leaves something to be desired, but with lots of extra time in Kyoto, that would surely become second nature eventually. And on the 10th floor of Kyoto Station there is an entire section of the building dedicated to ramen restaurants. If that isn't amazing, I don't know what is.
So, yes, Kyoto is fantastic. Geishas and soba noodles aside, it's surely one of the gems of Japan, a place that is worth all the articles and listcicles where it gets top billing on the list of 'Hot Places to Visit This Year.' I totally get it.
Come for the history, stay for the food. Park yourself in a tiny izakaya and watch the world go by. You won't regret it.