In our seventh month of nomadic living, we set down tiny temporary roots in the Bay Area while visiting Oakland.
Over the months between our assignments in the UK and China (did you hear? We're moving there soon!), we've alternated between being on the road in some capacity, and being in one place, usually with family.
It's almost the perfect arrangement. It's flexible, yet we have homes to come back to where we feel comfortable. We have had more quality time with loved ones over the past few months than in the past ten years combined. The karmic bank account overfloweth.
The tiny detail that we don't have a home, and have been living out of luggage for months on end? Well, that's the price we've paid for our freedom.
As our nomadic days draw to a close, we decided to hop across the country once more, this time visiting Oakland, where my sister lives. She was conveniently visiting my parents for a week, and we happily invited ourselves over to housesit.  We tacked on another week in the area to hang out with her and her boyfriend, and for a detour to Napa.
Both Drew and I are mildly transfixed by the Bay Area. Oakland is seriously fun, incredibly diverse, and urban enough to scratch our city itch. Across the bay, San Francisco is artsy and funky and gritty under its glossy shell, which we find endlessly interesting. Plus so much good food. And mild weather.
We may move there one day. Just sayin'.
Anyway, with two weeks in the area, we settled down into our normal pattern. We worked, brunched, dabbled in touristy activities, went shopping nearly every day at Whole Foods (I ate so much grind-your-own-peanut-butter), drank cocktails on patios, went to the movies.
We set down roots. Tiny, temporary ones.
In Oakland, we went on a mission to uncover the best happy hour deals downtown. Each day, we Googled around for specials and made our way to a handful of the best. Shout out to District's $6 Happy Hour, with $6 drinks, $6 appetizers and $1 oysters. While the ambiance of District is more club than pub, $1 oysters are worth it.
We became honorary regulars at Bar 355, conveniently around the corner from my sister's place. While technically they do have happy hour deals, we always skip them and go straight for one of the best gin and tonics I've ever had.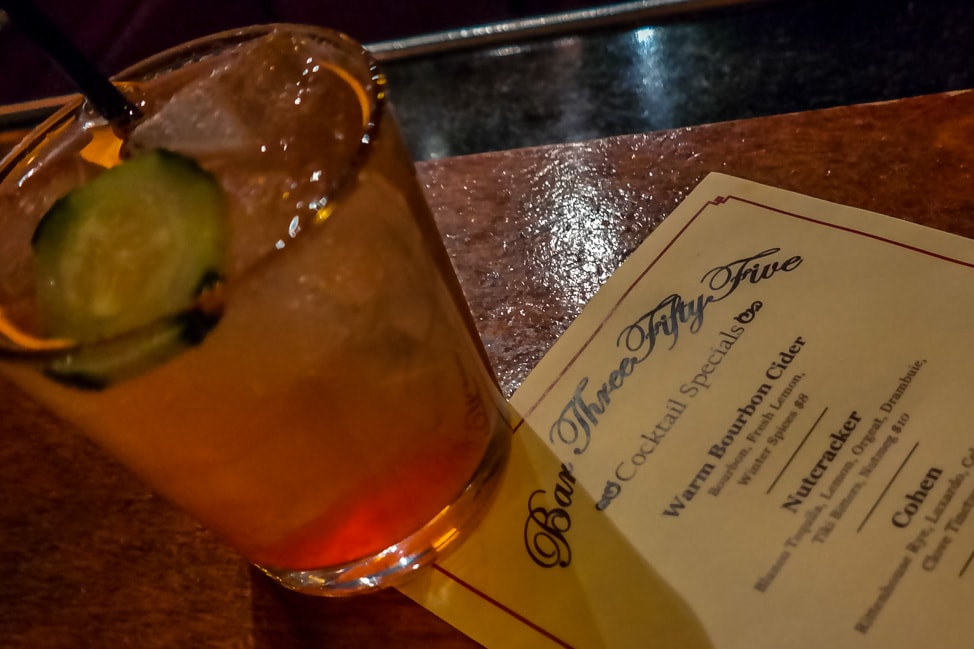 One day we ventured north a few stops on the BART to Berkeley. There, we wandered up and down Shattuck Avenue, home to artisanal everything. We ducked onto the UC Berkeley campus where we read up on the day's news via the front pages of all of the world's leading publications.
We ordered too much frozen yogurt at Yogurt Park, browsed in boutiques and galleries, and walked by the famous Chez Panisse along a stretch of downtown Berkeley known as the "Gourmet Ghetto."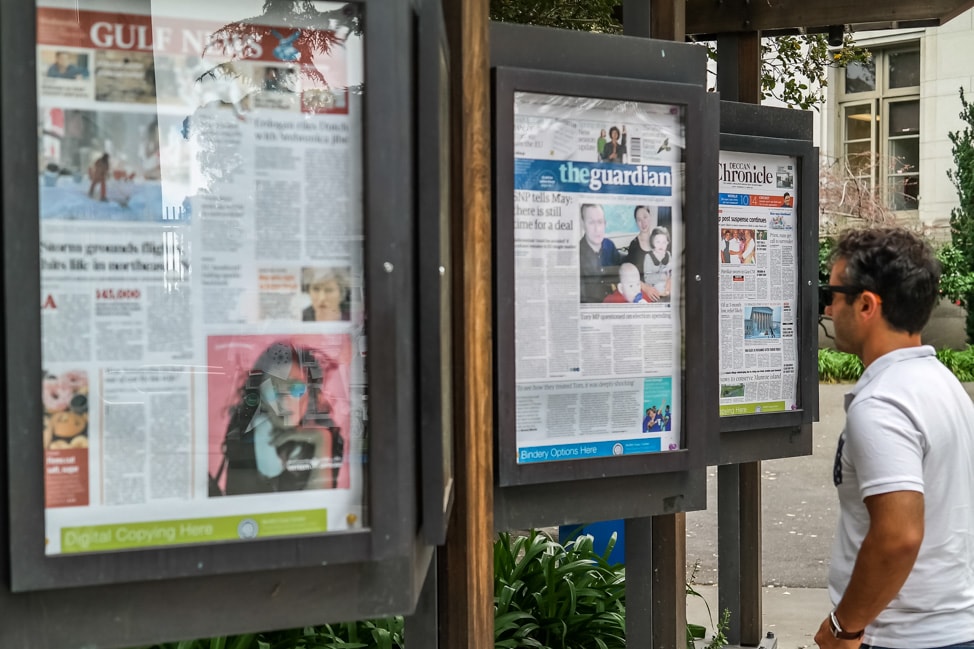 We also frequently crossed the bay to San Francisco. Our move to China been finalized just as we arrived in town so we went on a mission through Chinatown, searching for someone to do cheeky calligraphy for our announcement. It ended up being easier than anticipated, after stumbling upon a small calligraphy shop. Ten minutes and five dollars later, we had a sign that says, 'We're moving to China.'
At least we hope it does.
We had one amazing day in San Francisco where we took a free walking tour about Alfred Hitchcock, and then we had a late lunch at Swan's Oyster Depot (they famously don't have a website, so no link available!). We ate more shellfish than two people should, devouring Dungeness crab, shrimp, and prawns until we couldn't take another bite.
The day was warm and sunny, the kind of California that you see in commercials. The hour wait at the restaurant was all part of the charm, though I do admit to running to a nearby drugstore for a snack while we waited.
Hangry Julie is no fun.
Other SF food highlights worth mentioning are: Magnolia in Haight Ashbury, Rich Table near Civic Center, and dim sum at Yank Sing. Yank Sing has two locations and we went to the Rincon Center, where we were in good company with hundreds of other eager eaters.
Back over in Oakland, we spent many a day in the vicinity of Lake Merritt, where there is the best people watching anywhere, a great running path and the Taco Mi Rancho taco truck that we love. So few visitors to the Bay Area venture out to Oakland and it's a shame. We love the place, and how distinct it feels from its big brother neighbor across the bay.
It's how San Francisco used to be like, before rents shot up to insane levels. It's a city that still has a bit of grit, and  feels very real and authentic.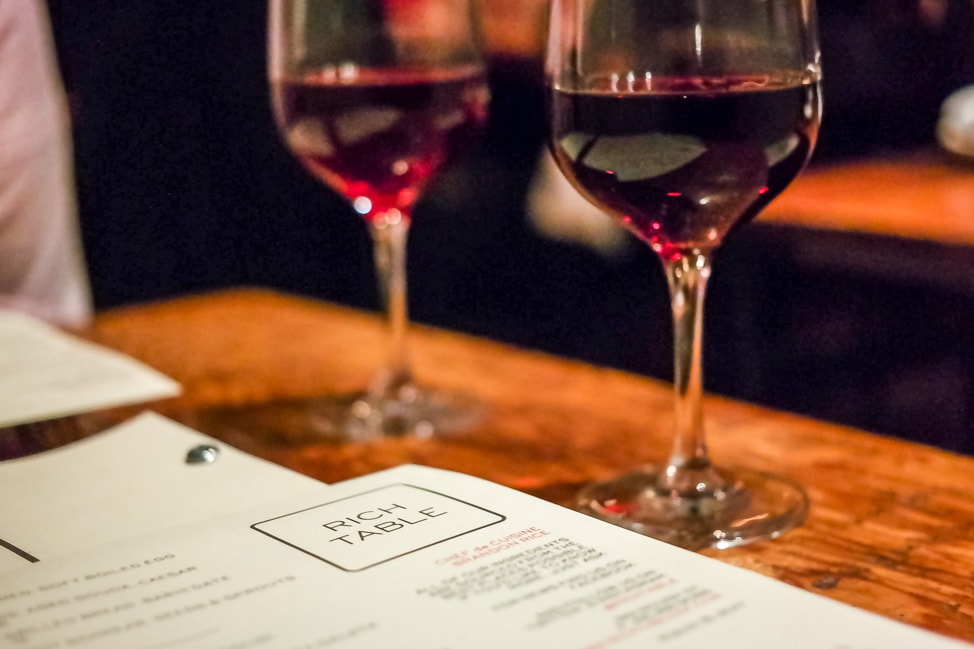 We've written extensively about where to eat in Oakland before, including that amazing taco truck. We did sample a bunch of new restaurants in town, all downtown. Some of our favorites were:
By the end of two weeks, we felt like locals.
I completely adopted my sister's vintage wardrobe, and Drew was on the hunt for ironic t-shirts from local shop, Oaklandish. We actually hoped to stay in Oakland until our flight to China, but the visa paperwork necessitated heading to where our official papers were safely stored.
As we flagged town our car for the ride to the airport, I felt a familiar tug. It's the tug when you're leaving home, the one that is a mix of being excited about what's ahead, but hesitant to leave the familiar.
I hadn't felt that tug in a long time. It must have been those tiny roots, the ones that keep us coming back to the Bay Area, time after time.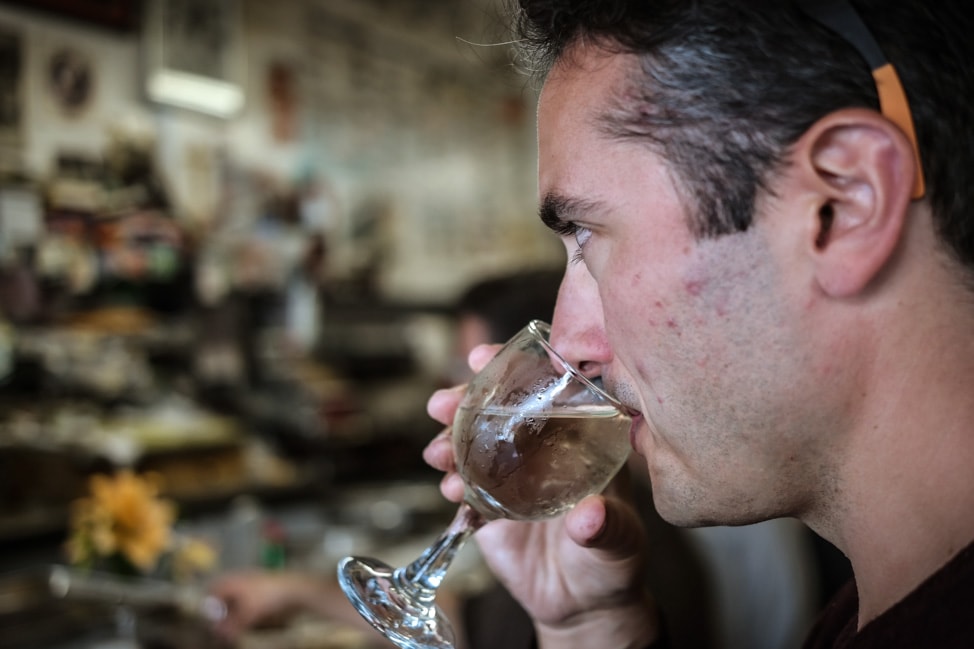 Logistics for Visiting Oakland:
— Downtown Oakland is across the East Bay, just east of San Francisco. It's a direct shot from San Francisco Airport (SFO) on the BART, taking about 60 minutes. If you happen to be flying into Oakland Airport (OAK), you can take the BART as well, which only takes 20 minutes to Downtown Oakland.
— The heart of downtown Oakland is reached via the 12st Street stop, only 2 stops on the BART from the Embarcadero stop in San Francisco. From there, you'll be equidistant from the waterfront Jack London Square and a power-station-turned-rock-climbing-gym in Uptown. Because this is Oakland and that's what happens.
— Downtown Berkeley is also on the BART, just a 3 stops north of Oakland. It's an easy afternoon visit from San Francisco.
— You can also take the ferry from the San Francisco Ferry Terminal to Oakland (Jack London Square). The ride is about 20 minutes, and under $7 per person. We got lucky and got a great view of the fog rolling in across the Golden Gate Bridge.