We've been waiting for months to have news to share over here about the next stop in the wild and crazy adventures of Julie & Drew. And today we can finally (finally!) reveal that we're moving to …
China!
(Collective sigh of relief.)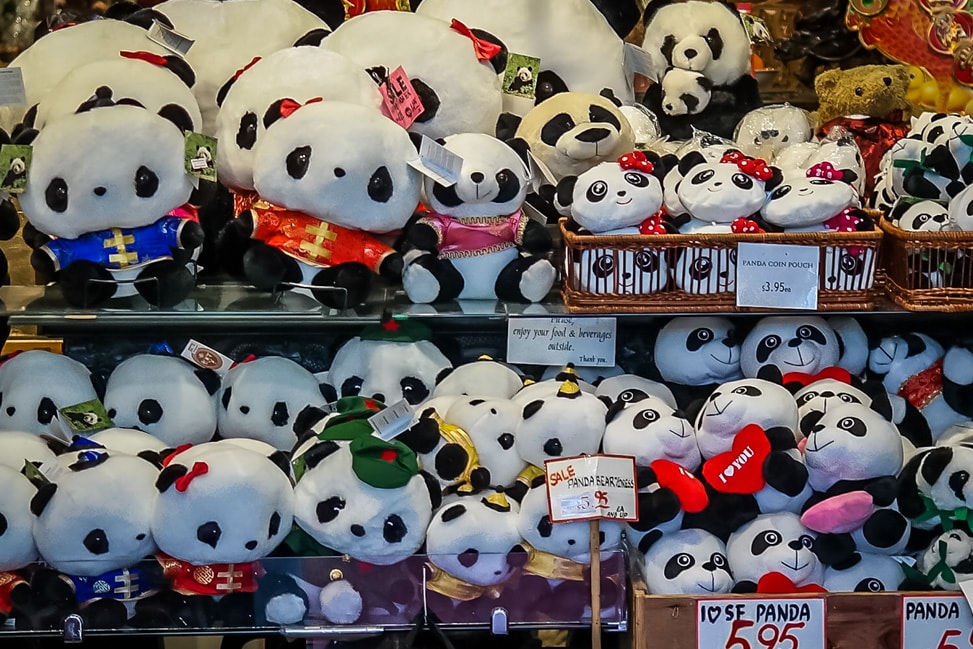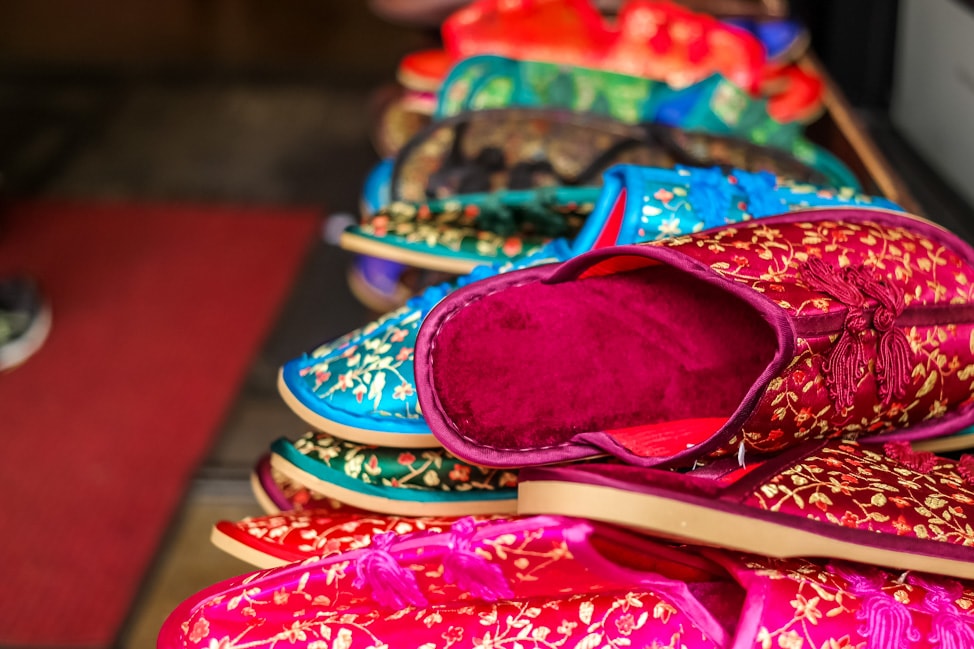 To Recap:
We left London in early September on a sabbatical adventure around Europe. Our road trip took us through Italy and the Balkans, with stops in Croatia, Slovenia, Montenegro, Serbia, Bosnia & Herzegovina, Macedonia, Kosovo and Greece. It was freaking amazing.
We flew to the good 'ole US of A on November 8th, Election Day. Sorry to our friends around the world who thought that the drama of the US elections would cease after that day, because the country's been on a wild ride ever since. We don't like talking politics here, but let's just say it was a weird day to land in the States.
Our US travels commenced.
We hit up our old home state of Maine before spending the American holiday season with lots of family and friends. We took a trip out to California, and another road trip swing through the US South. During that one, we visited several cities that had never made our previous itineraries, including Nashville, Memphis, Fort Worth, Austin and New Orleans.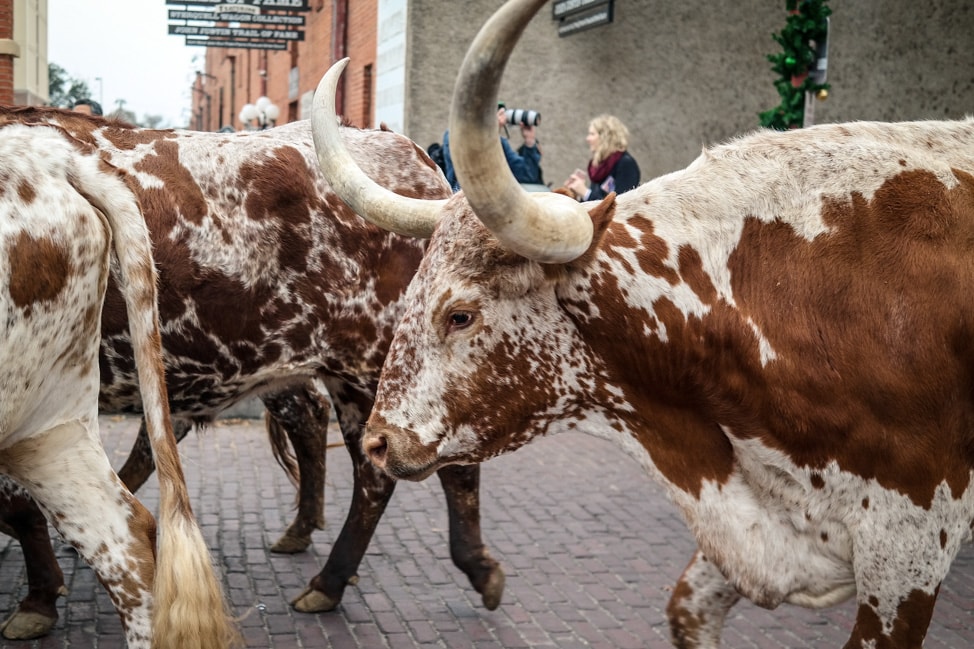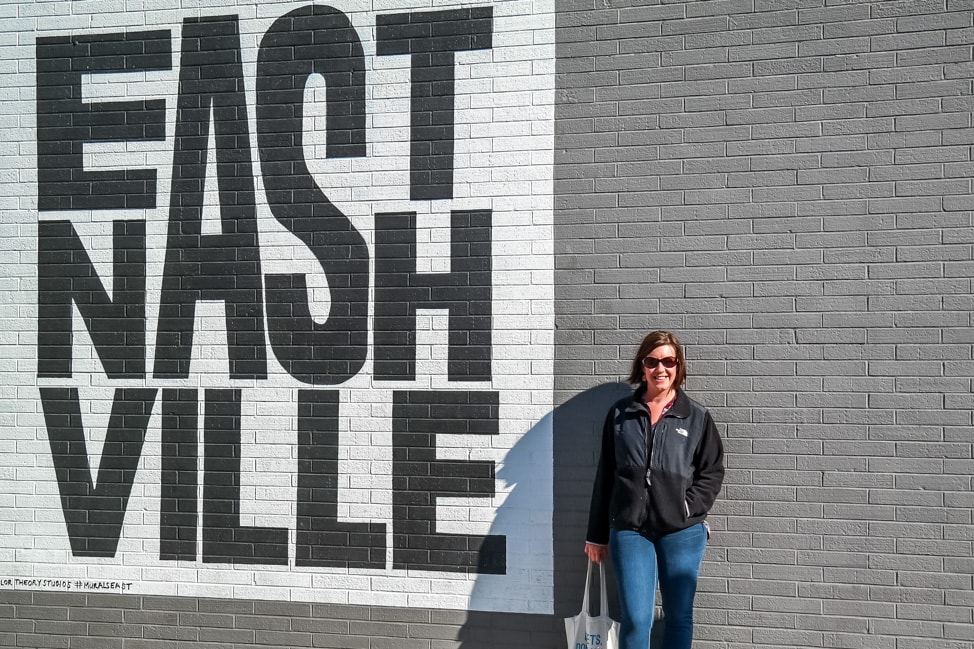 At the dawn of 2017, we had hoped that one of my many job prospects (all within my current company) would be sorted out. But thanks to being part of a large corporation with lots of moving parts, the meetings and interviews dragged on. I was also set on remaining abroad, so I took lots of calls and exchanged lots of emails with teams in other countries, usually late at night and early in the morning.
We spent a week back in London (a job meeting for me) and once we returned to the US, we embarked on yet another journey. The plan was to visit Drew's parents in Florida, but when the cost of a last minute flight was just a little too steep, we resorted to another road trip (our fourth since September, if you're counting). This time, we made pitstops in Asheville and Charleston before landing in Florida for a warm winter break.
To tally, between early November and mid-January, we were in 19 US states. That has to be a record of some sort.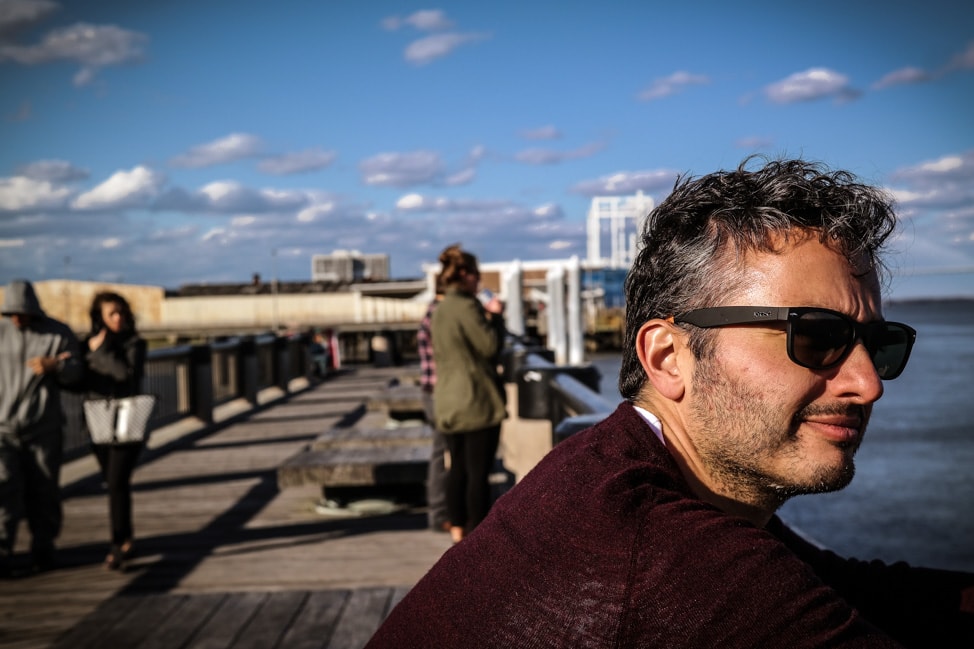 Around this time, we were fairly certain that a role in Hong Kong would be finalized. We were getting excited, researching neighborhoods and language schools. And then it fell through. Well, it didn't so much 'fall through' as 'never got full approval by senior management.' Maybe I should know better, but I was really surprised by the turn of events, frustrated that I didn't see it coming in some way. It was a tough day.
Ater a week of licking the wounds and putting our best coping skills to the test (me: daily yoga, long walks around the neighborhood; Drew: watching a full season of Top Chef in two days), I was back on the horse, pursuing job leads and having conference calls at 5am.
Then we decided that the job situation would be a lot more fun if we, ourselves, were in a tropical location. So we set off on a two week holiday to St. Kitts & Nevis on a whim. We booked our flights on a Sunday and were sipping rum punch on the beach by Thursday.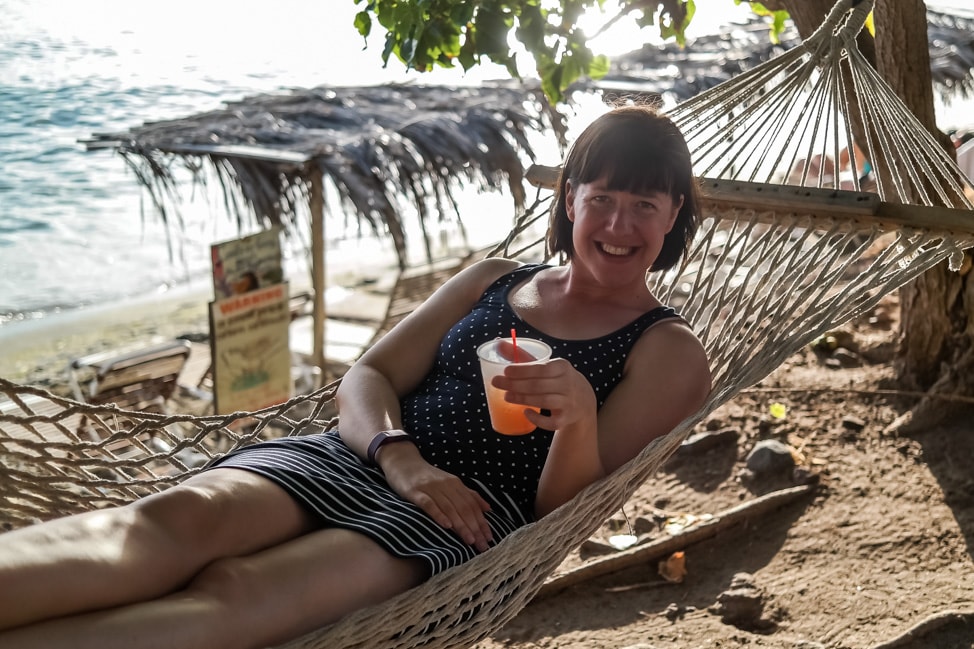 It was there, two weeks ago, that this role in China was finalized.
As you can imagine, I built up this moment for MONTHS in my head. I envisioned a dramatic conclusion, a breathless phone call with an offer, a last minute interview across the world, expedited visas and many trips to the post office to ship boxes to somewhere-amazing-but-who-knows-where.
In the end, it happened like this: a final phone call was organized between me and the two most senior members of the hiring team in China. The big call wrapped up at 9pm my time, and I waited. For 36 hours. At 5am, two days later, I spoke with the recruiting manager, who said he was writing up an offer. During this waiting period, I channeled the image below.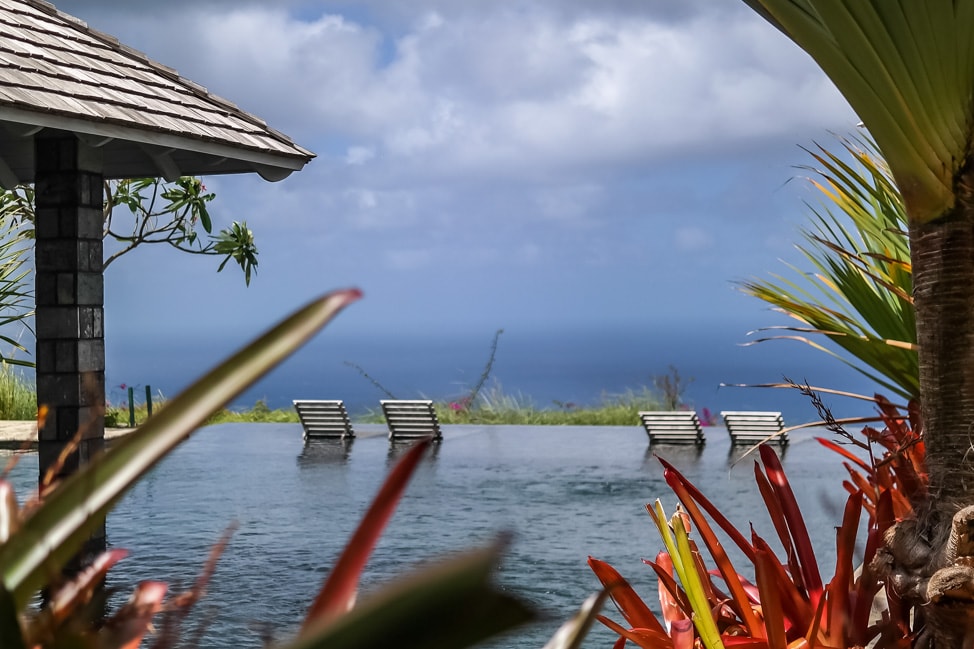 In our seaside Nevis apartment, during those early morning hours, we quietly cheered the end of our months long journey. I fell back to sleep quickly, the weight abruptly lifted from my shoulders and later in the day we toasted with piña coladas and a lethal rum punch called the Killer Bee at a beachside bar.
And then, because our lives are a bit bonkers, we flew to California.
The California visit was already planned, as my sister (who lives in Oakland) was going to be visiting my parents and we figured we'd just spend a week in her empty apartment. Plus she has an amazing collection of vintage clothes and fun friends that she happily shares with us.
Where in China are you going? More details please!
We will be based in Shenzhen, the hugest city you've never heard of, just across the bay from Hong Kong. Shenzhen is one of those cities that was built up over the past 20 years as a place for China to dabble in 'free market trade.' You may recall the term 'Special Economic Zone' from school.
The client relationship that I'll be managing has their global headquarters in Shenzhen, and my company has several China offices, including one here.
We're still getting the lay of the land in Shenzhen, but here's what we know so far:
The non-Chinese population is roughly 10% (of 10+ million).

The cost of living is 45% lower than London (happy dance!)

There are plenty of 'Western' style apartment buildings that should be comfortable for a couple foreigners.

It is the greenest city in the country with lots of protected land, and vast parks, plus one of China's best beaches.

The climate is pretty tropical – lows in the winter never go below freezing and the summers will be brutal to our UK-trained bodies.
Other than that, we're digging into the research about where we'll live, how to navigate Chinese taxes, and which VPN will be the best to access our favorite websites and social media. And then there's that important plan to learn passable, conversational, Mandarin.
(credit)
We're so psyched for this new challenge in a fascinating corner of the world. We're eager for guests (as always) and we're planning on having the space for you if you want to stop by for a visit.
What about Drive on the Left?
It's true, in China they do not drive on the left side of the road. However. The left-handed driving reference was a clever play on words for our UK life, but more deeply, it refers to being strangers in a strange land, jumping into something unknown and fundamentally different than where we're from.
If China isn't all of those things, I don't know what is!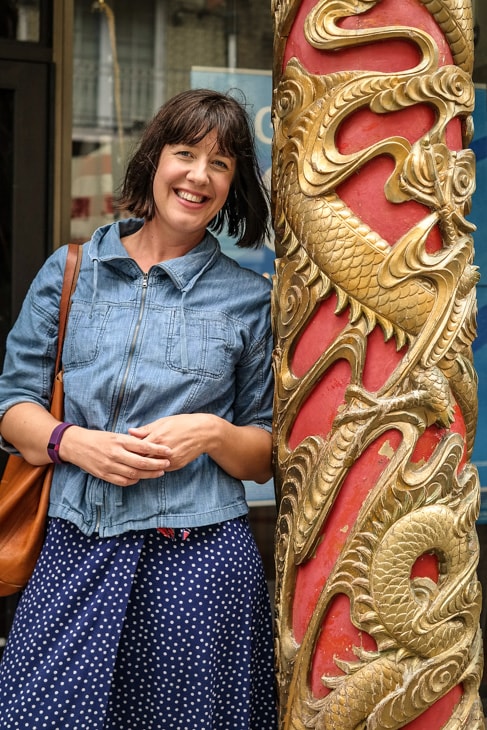 So, yes, Drive on the Left will make the jump across the world with us. We expect that the content will evolve with us. We will probably also spend a lot more time talking about our adjustment and sharing cringe-worthy stories about the various gaffes we're bound to swiftly make.
As I assume my new role at work, Drew will go back to managing the site full time, which you shouldn't notice but which will be a big shift from the more equal sharing we've done over the past six months.
What's Happening Now:
We're working with the visa team in China to finalize the paperwork required to grant us our residency visas and my work permit. The paperwork is daunting. We are spending our remaining time in the States in California, where we have easy access to a consulate office, family and friends. We don't yet have a date on the calendar when we will fly out for good, but we'll keep this space updated as we know more.
(Side note, all of our top secret plans are always revealed in our monthly newsletter first, so go ahead and sign up for it if you want early access.)
And that, friends, is a wrap on our nomadic life, our fun limbo and an existence that has seen me muttering that 'we're living in my parents' basement' more times than I'd care to admit. Onwards!