Let's say you're itching to visit Bosnia & Herzegovina. You've read all about this small and fascinating country, and you have a free weekend. Or you'll be nearby in Croatia and want to make a short detour. Mostar, long touted as a fantastic stopover from Dubrovnik, has lots to offer a visitor with a small amount of time.
Here's how we suggest spending a weekend, or 48 hours any time of week, in this enchanting city.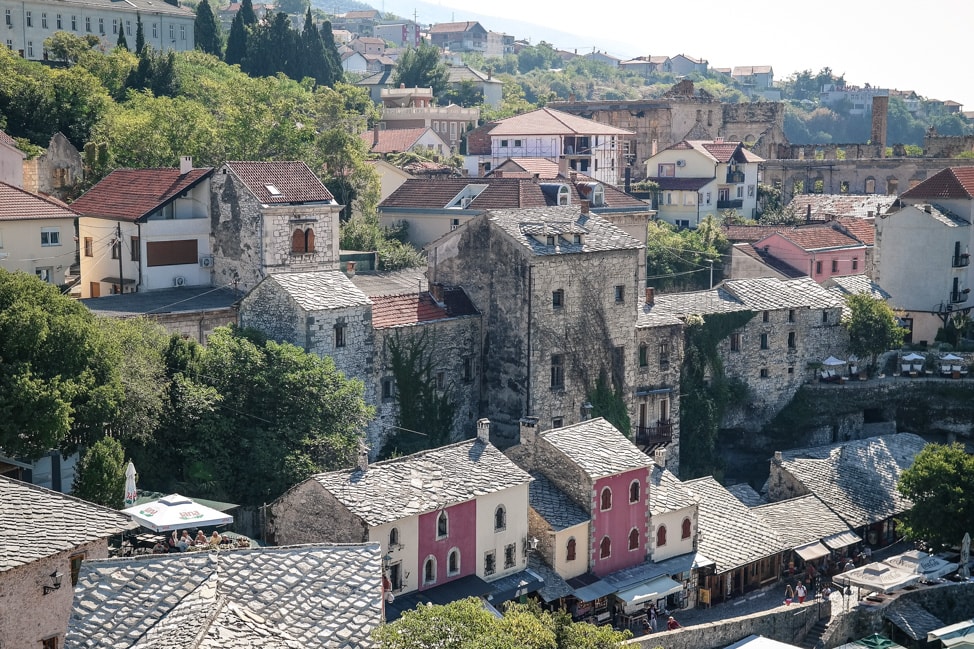 Day 1:
Most visitors to Mostar drive into the city. There is a small airport serving Mostar, with seasonal charter flights on small airlines to European cities like Rome, Gothenburg and Cork – a random but interesting mix. If you can fly directly to the city, fantastic. But if you're like most of us mere mortals, fly to Sarajevo or Dubrovnik and drive from there.
Sarajevo is just under 2 hours away by car, and Dubrovnik is just over 2 hours drive. The scenery in this region is stunning so you will likely spend just as much time taking photos out of the car window as actually driving.
Mostar has a wide selection of hotel, hostel and apartment rentals. Your western currencies will go far here, and the most expensive price I can find for an upcoming weekend in Mostar is a whopping £50/night (that's about $65USD). Make sure to filter your search to find a place with parking onsite or nearby.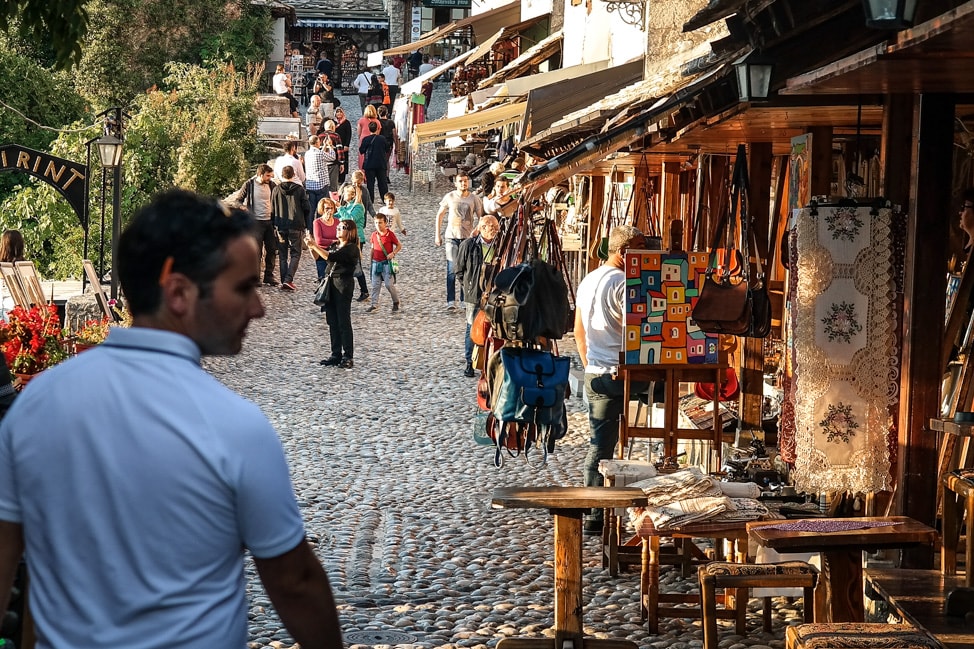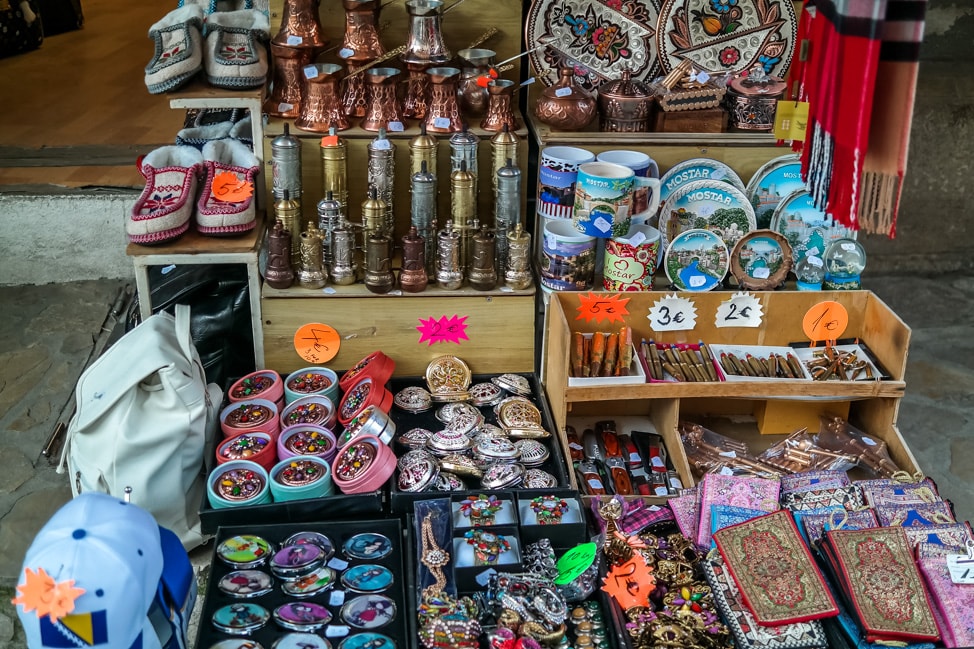 Spend the rest of your first day getting oriented to the city. Do a walk through town, passing over Stari Most (the bridge for which Mostar is named). This is the tourist hub of the city, which is immediately apparent. If you're lucky, you'll see one or more people jump from the bridge.
Self-proclaimed 'professional' jumpers hang around the bridge all day, waiting for donations from tourists to jump. Once they get 25 euros, they jump. Over the course of our three days in town, we saw three jumpers. Locals claim that the jump is perfectly safe, but it is still a thrill to watch. The best place to watch is from the rock ledge down near the water. On a sunny day those rock platforms are a great place to relax and people watch as well.
We'd also highly recommend a photography exhibit, currently on display inside the west tower of Stari Most. This photography exhibit consists of about 50 photos taken during the conflict in the early 1990s. The photographer came back multiple times during the war, and documented daily life of the Bosniaks, who were under siege in East Mostar. We were in the exhibit entirely alone the day we visited, and it was one of the highlights of our visit.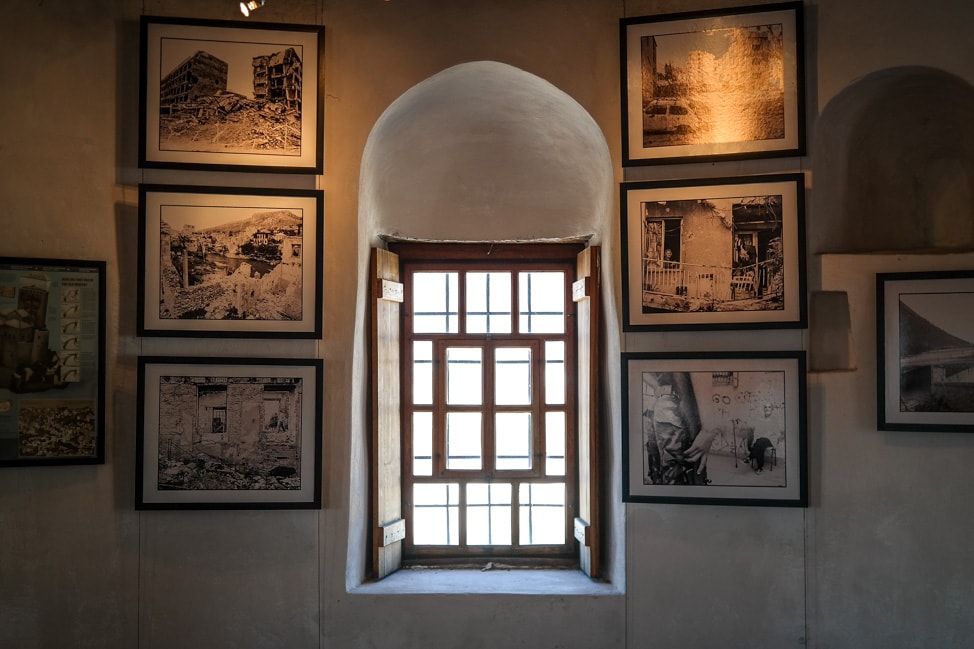 Day 2:
Start your morning with a quick visit to Karadjoz-bey mosque, about 150 meters north of Stari Most. You're not going for the gorgeous interiors, and if you've ever seen the beautiful mosques of the world, this one will surely disappoint on that front. This mosque is mostly geared toward tourists who want to climb the minaret for one fantastic view. We actually didn't even have appropriate mosque attire when we walked by, but the guy helping us said that they don't really enforce the dress code here. The price is a little steep to climb the tower (around 5 euros per person), but like I said. Those views.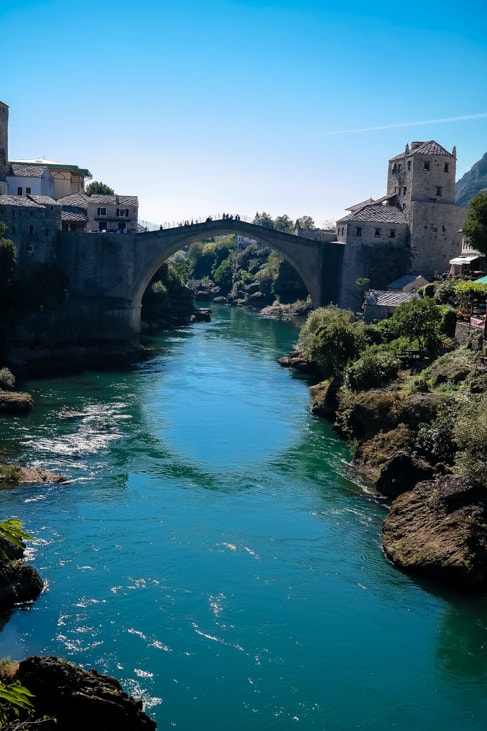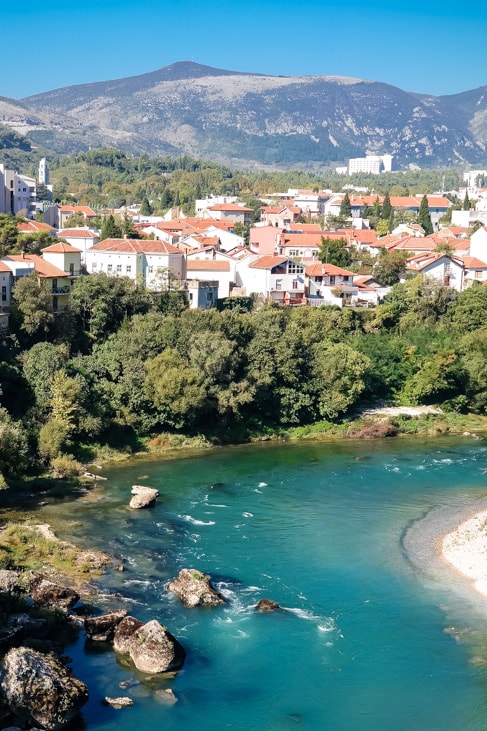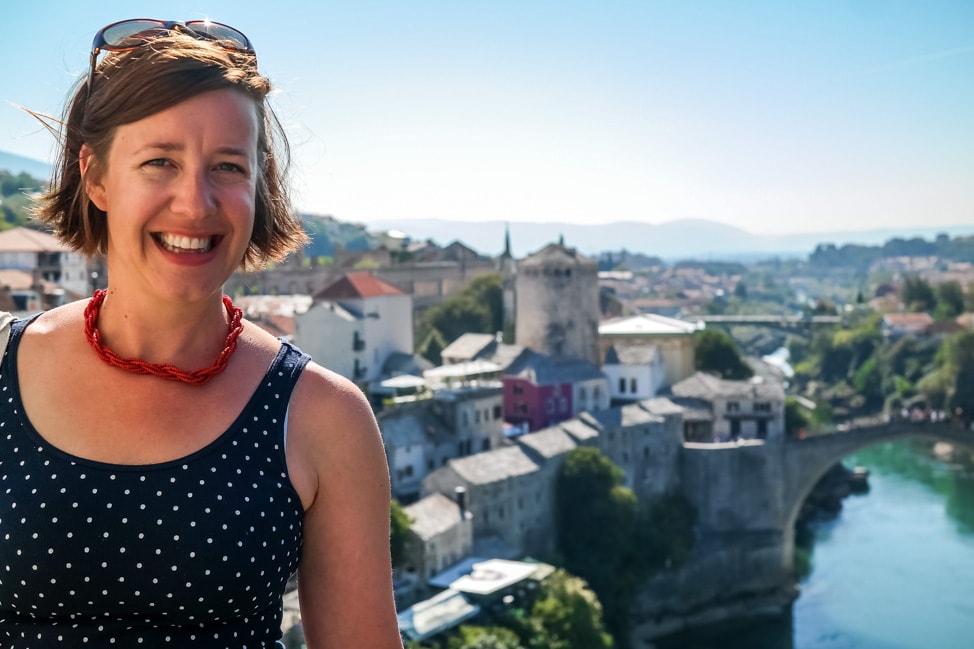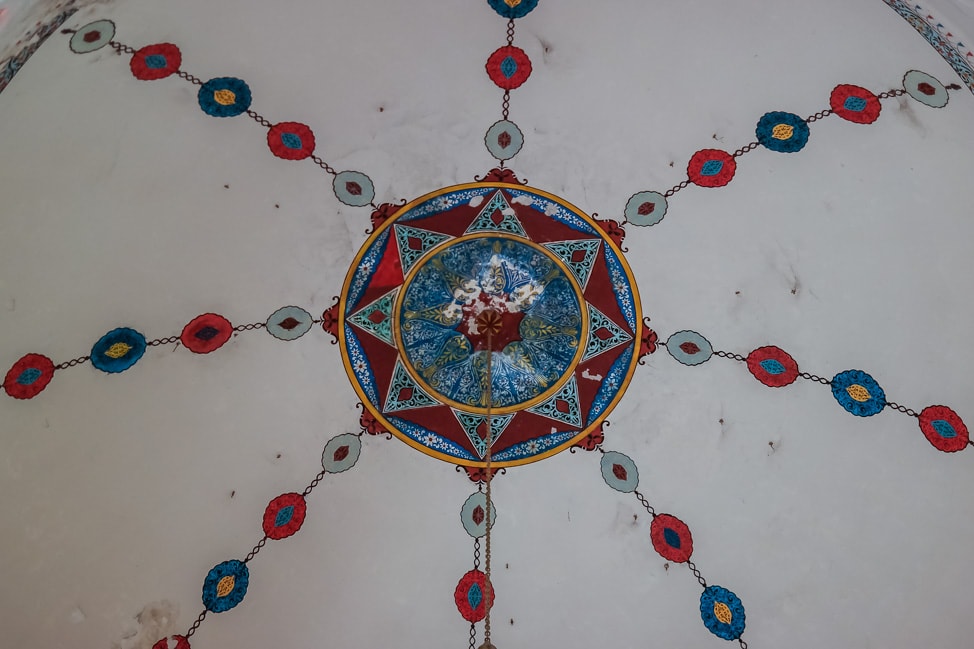 Next, walk over to the main commercial hub of Mostar, ten minutes walk from the bridge where you will find this bank-turned-sniper-tower. Technically it's breaking and entering, but visiting this building will pique your interest about life during the war like nothing else. You can enter the building around the back side, where a step stool of sorts has been constructed from cinder block. For safety reasons, I'd visit during the day, but you'll see plenty of evidence of other visitors as soon as you get inside.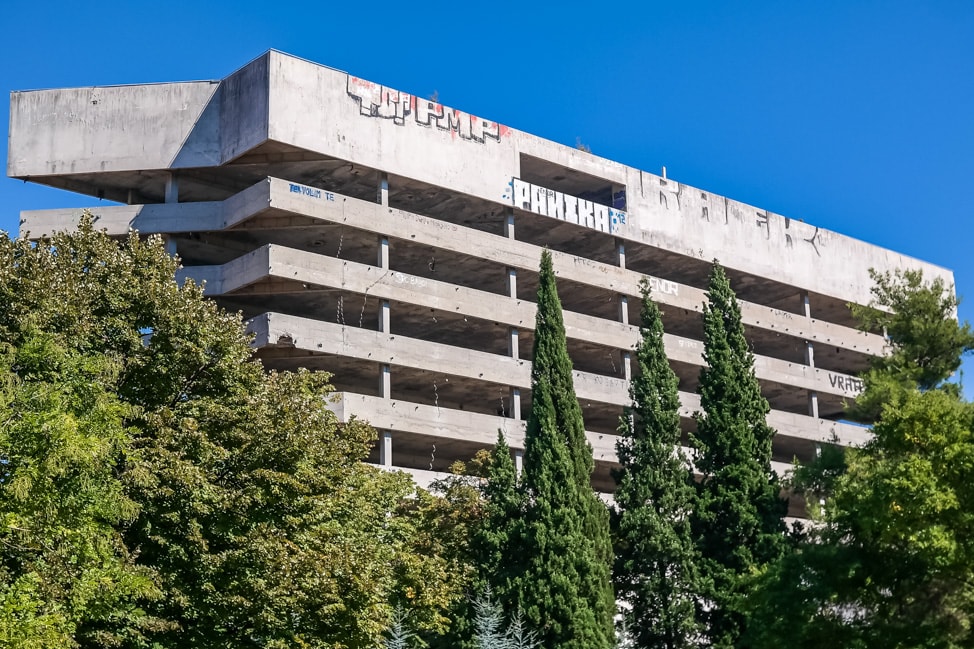 Lunch should be at Tima Irma, on the main drag, west of the bridge. Actually, we won't judge if you come back here for multiple meals. It's the top rated restaurant in Mostar on TripAdvisor, and we got multiple recommendations for it from locals as well. We became fast friends with the proprietor, who is a delight. The food is cheap and delicious and we dined here twice. We never revisit restaurants, so this is saying something.
We really enjoy taking walking tours of European cities as a way to get a lay of the land, and learn a little something. In Mostar, there is a free walking tour held every afternoon, and you can sign up for it online. iHouse Travels, a small local agency, also offers an array of paid tours. We took the Death of Yugoslavia tour, which was the afternoon tour held the day we were there. The price was totally worth the 3+ hours, and we learned a ton. The iHouse Travel office is also on the main road, west of the bridge.
Dinner with a view is available at restaurants up and down the river. We had a meal at Sadrvan, which is a little touristy but still delicious and a good value. Honestly, given the similarities of the menus at restaurants all over Mostar, you can likely just take your pick. So much Balkan food, so little time.
Day 3:
If you have some time on Day 3, it would be the perfect time to head into the country.
Kravica waterfall (often you'll see it called Kravice) is a small waterfall system about 40km (25 miles) south of Mostar. It is well-hidden and not part of a national park, so we've heard that it can be nearly deserted. Of course, Bosnians have been in on the secret waterfall forever, so it can also get busy during the hot summer. During the high season, there are pop-up restaurants and cafes, or just bring a picnic to chill out.
(The picture below is of Plitvice Falls in Croatia, but the Kravica waterfalls have a very similar look.)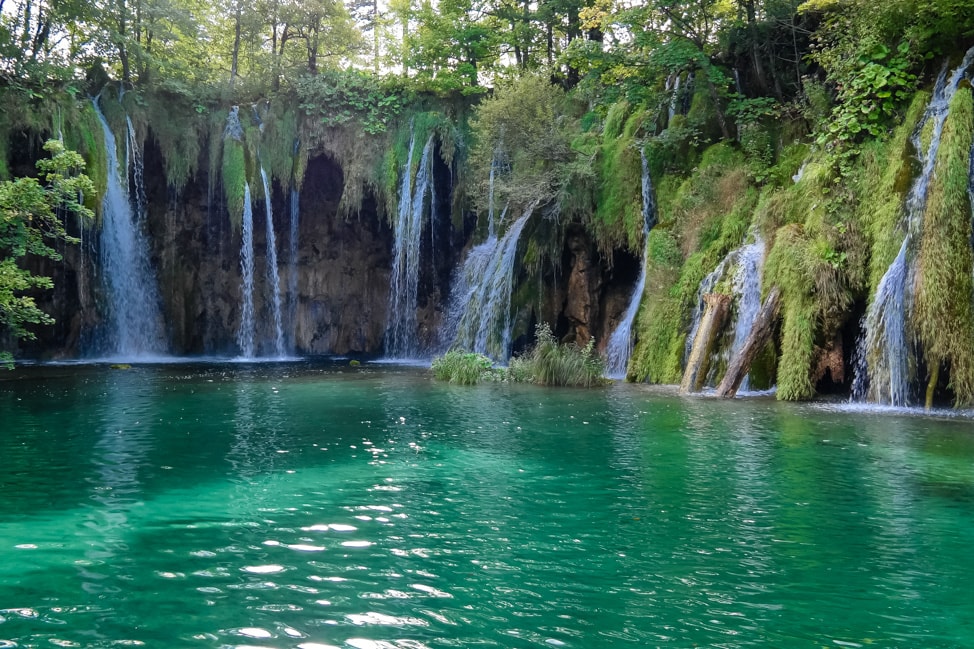 If you're short on time, use your remaining precious moments in Mostar to walk further away from the main Old Town, wandering around nearby parks and having a coffee or gelato in the sun.
Or you can sit down on those rock platforms and watch people jump off the bridge. A lovely way to spend a morning, indeed!