All of our photos of New Orleans are of houses.
I want to use lots of cliched words about the houses in New Orleans – colorful, charming, grand, just a little off-kilter. But it's not the colorfulness of the homes that make me want to move into one immediately.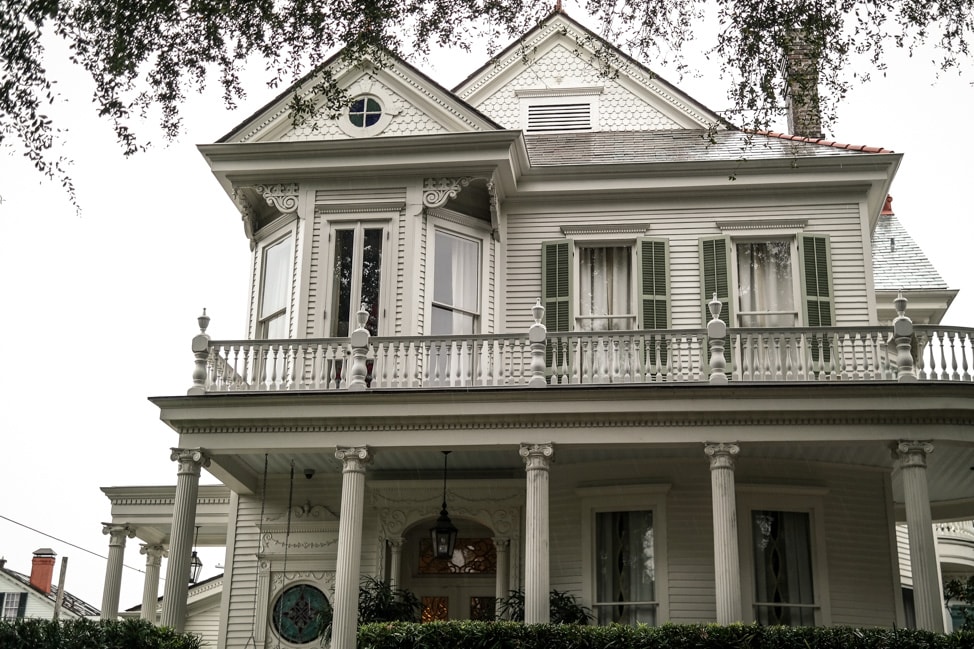 Without an ounce of effort, I can picture my life in New Orleans. It involves borrowing lots of cups of sugar from my friendly neighbors, and falling in love with a previously abhorred hobby of gardening. And wearing vintage dresses and drinking sazeracs and all that jazz. Oh, and listening to jazz.
I had no idea that New Orleans would cast such an immediate spell.
Did I mention that I was able to flush out my full fledged fantasy of life in NoLa literally during one of the worst weather weekends I've seen in months? Impressive City of Saints, impressive.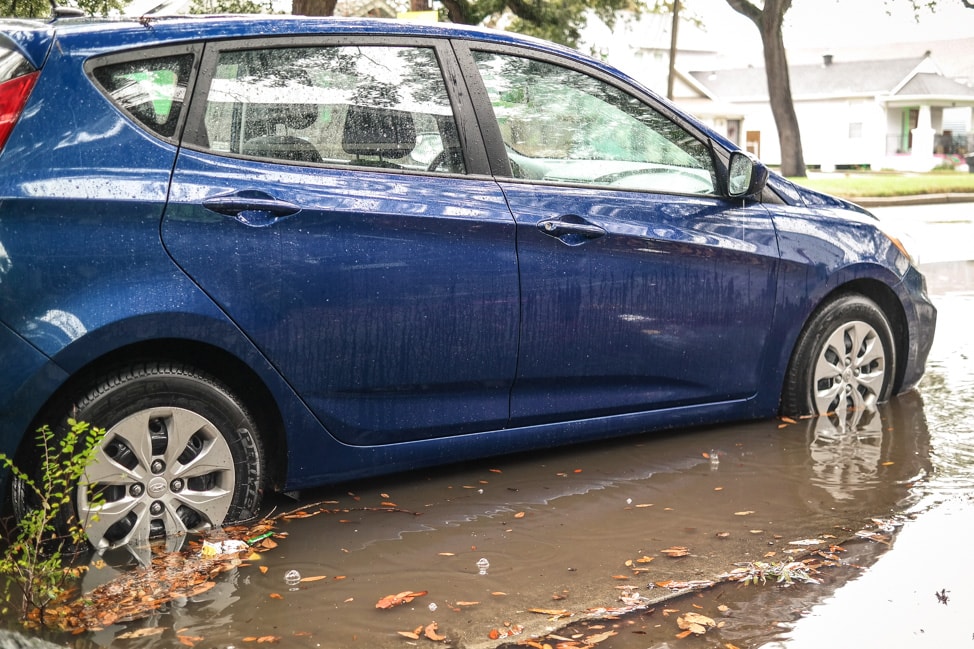 We wanted to visit New Orleans at the end of our Southern road trip because we thought we'd be ready to let loose after weeks of driving and being good guests to family and friends. We also planned our visit to coincide with an actual weekend, hoping that it would bolster our desire for drinking hurricanes on Bourbon Street.
On a warm and sultry (the perfect New Orleans word) Saturday evening, we visited Bacchanal, self-proclaimed best backyard party of the city. We'd read about this fantastic wine shop turned outdoor performance space and restaurant, which just happened to be just down the street from our AirBnb, and promptly headed down.
It turns out, Bacchanal is one of the single most magical places we've ever been, before or since, and we sat there, basking in twinkle lights and live music, wondering how quickly we could summon friends to join us.
The food, ordered from a open window, was delicious and had a subtle southern flare without veering into ironic. Friends and couples lingered at outdoor tables for hours, refilling their wine glasses with a new bottle purchased in the shop, or ordering just one more cheese plate.
We texted friends pictures and begged them to return to Bacchanal with us someday.
The next day, the rain arrived. We managed to get in a proper brunch at Willa Jean, a great choice from the Besh Group that hit all of the right notes, including the chunky porcelain coffee mug that I so closely associate with all things brunch. During our post-brunch walk, at our furthest point from the car, a cold rain started, increasingly heavy. Rain that chills from the inside out.
Back to the AirBnB we went.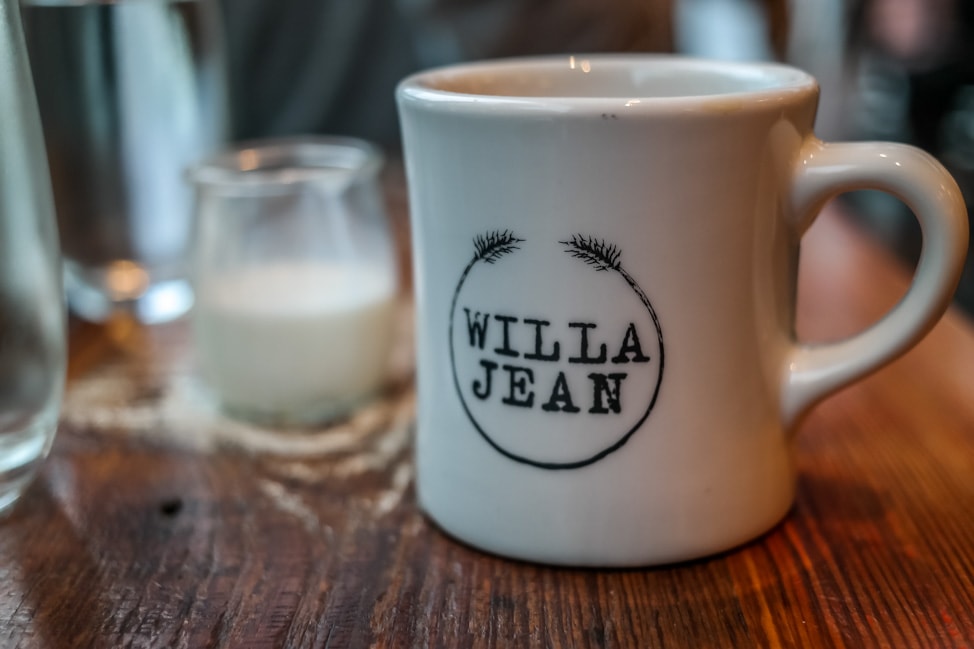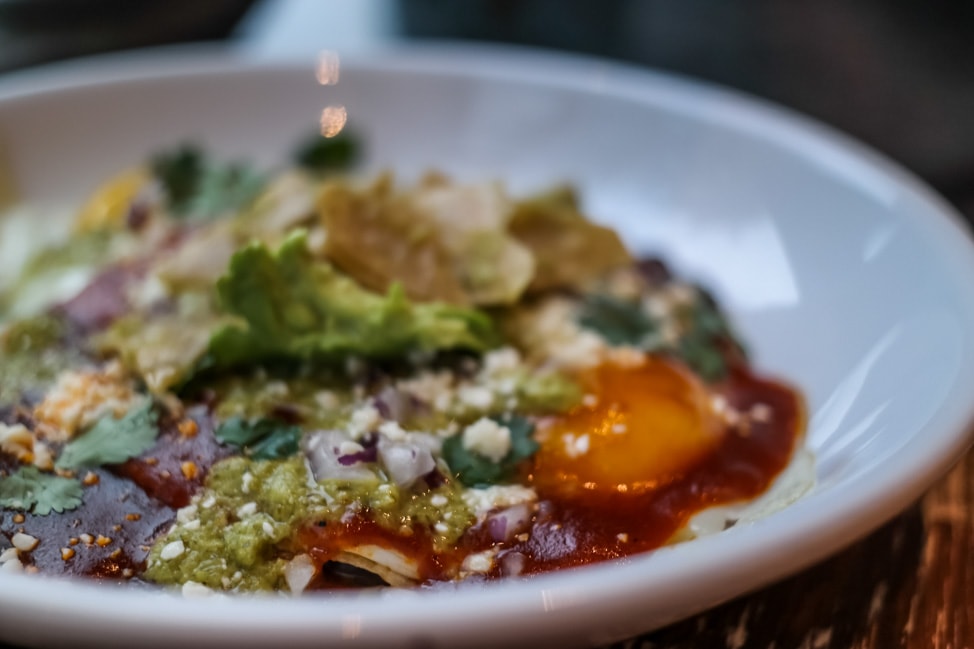 We meant to leave the apartment quickly to get our party on, down on Bourbon Street. We really did. But that rain. There's nothing that makes me less inclined to bar hop than sheets of rain pelting me between stops.
So we did what any two reasonable people would do: eat beignets and drive around to look at houses.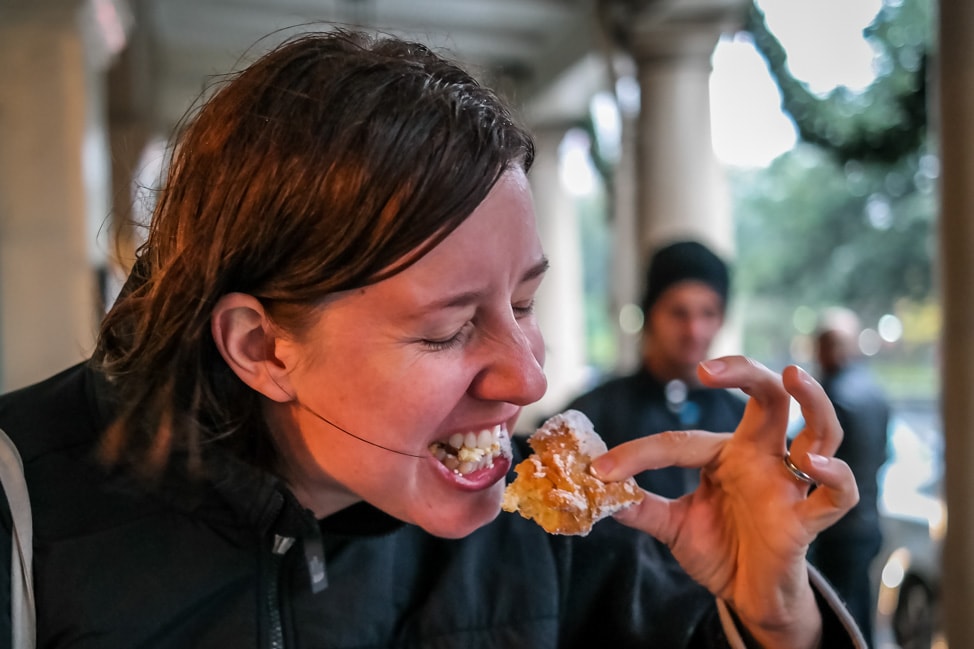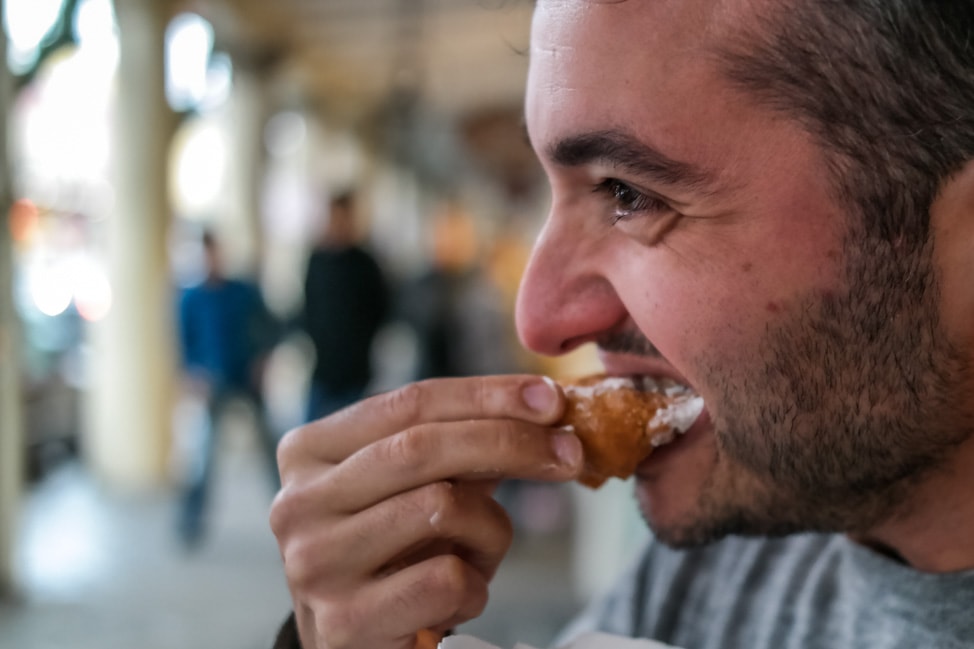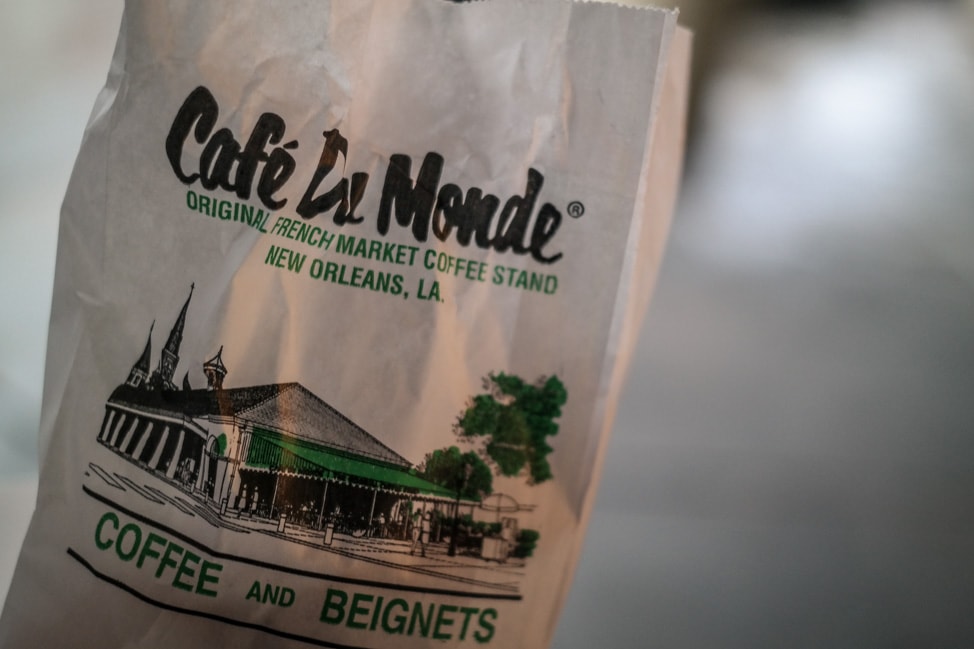 I didn't expect to love Cafe du Monde, given its reputation for being the tourist capital of town. But what's not to love about beignets, right? We ordered beignets and a cafe latte from the take out window, and wandered the covered portico attempting to eat fried dough without getting too much powdered sugar on our clothes, in our hair, everywhere.
Then back in the car for house gawking.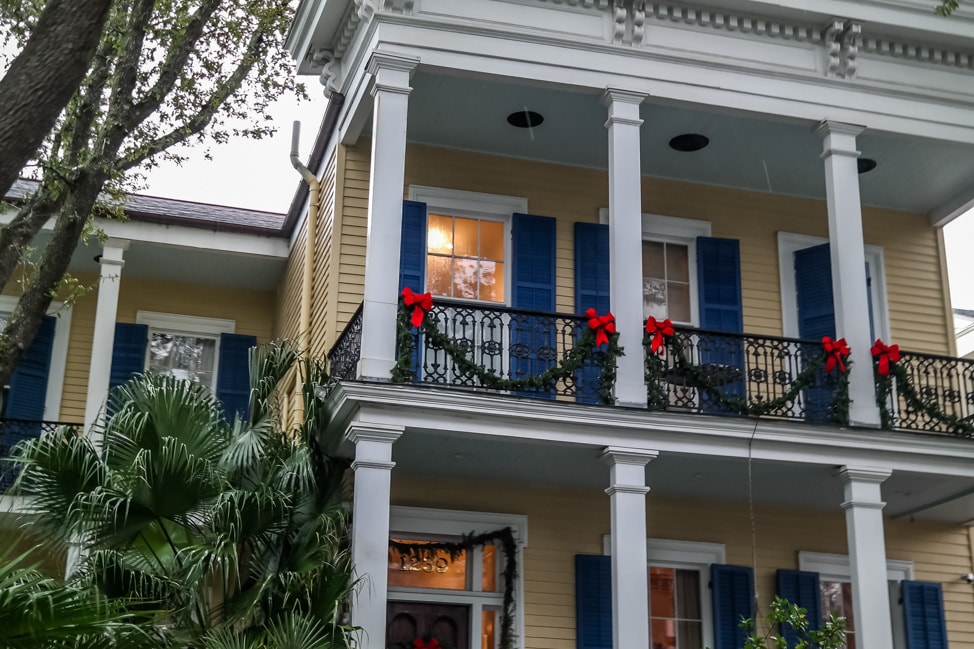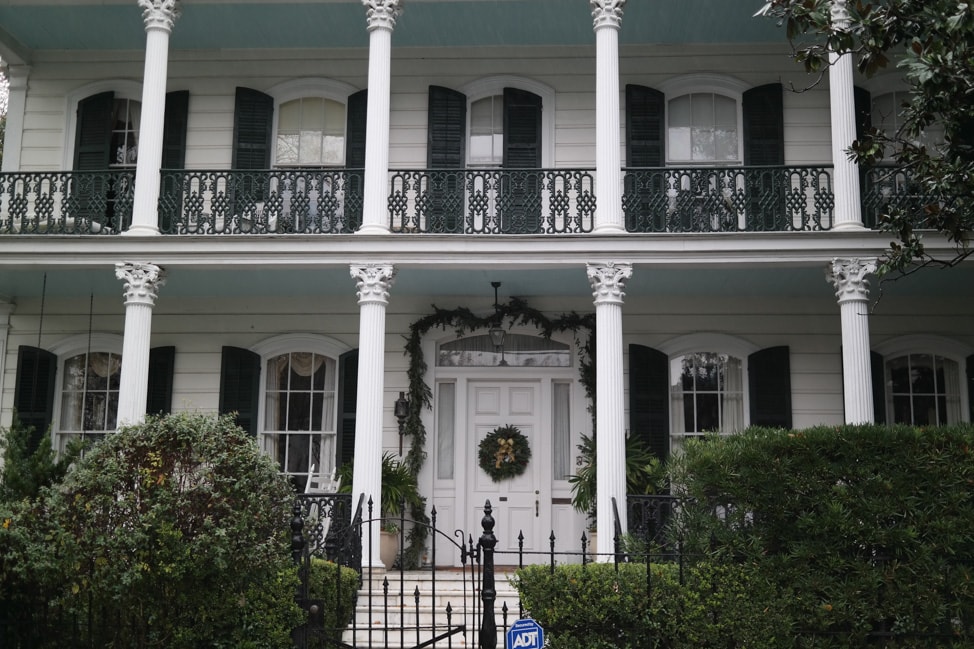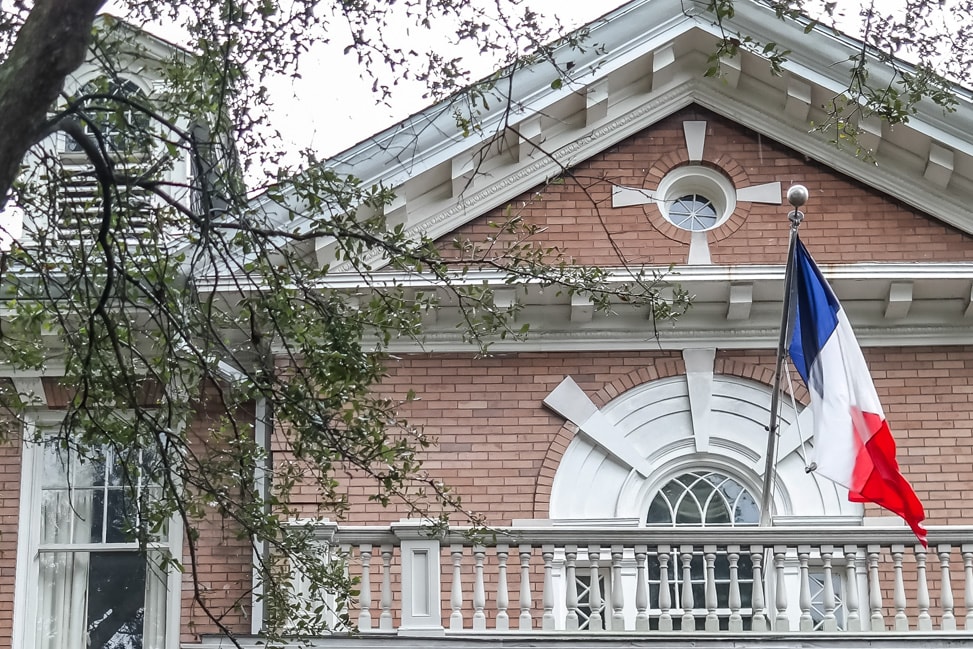 The houses in the Garden District were majestic, tastefully decorated for the upcoming Christmas holiday and exactly the sort of place that comes to mind when I picture New Orleans.
Thanks, Real World, for introducing me to Garden District architecture back in the ninth season of the MTV show (in 2000, if you can believe it).
That said, the Bywater neighborhood caught my eye even more. Small row houses, in a variety of arresting colors, just dripped character and charm (here's that damn word again!). Bywater is where I plan to live and ask for cups of sugar and wear vintage dresses.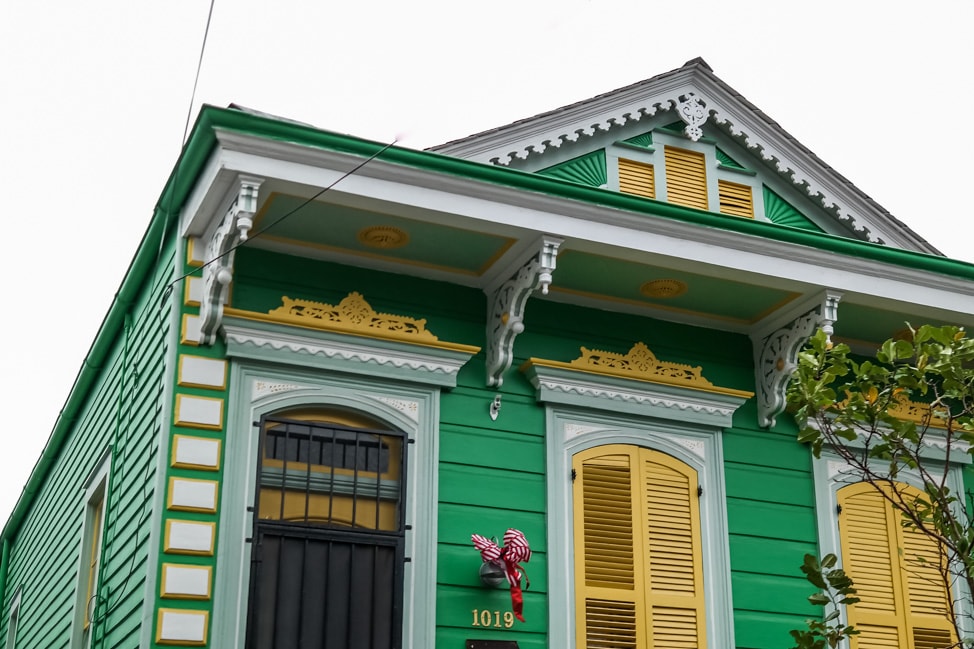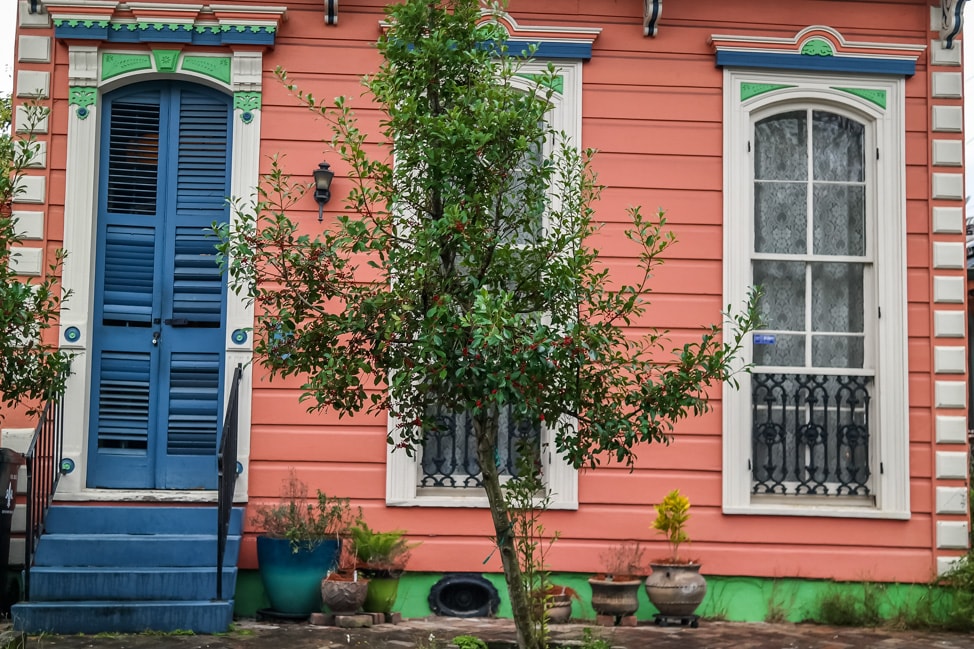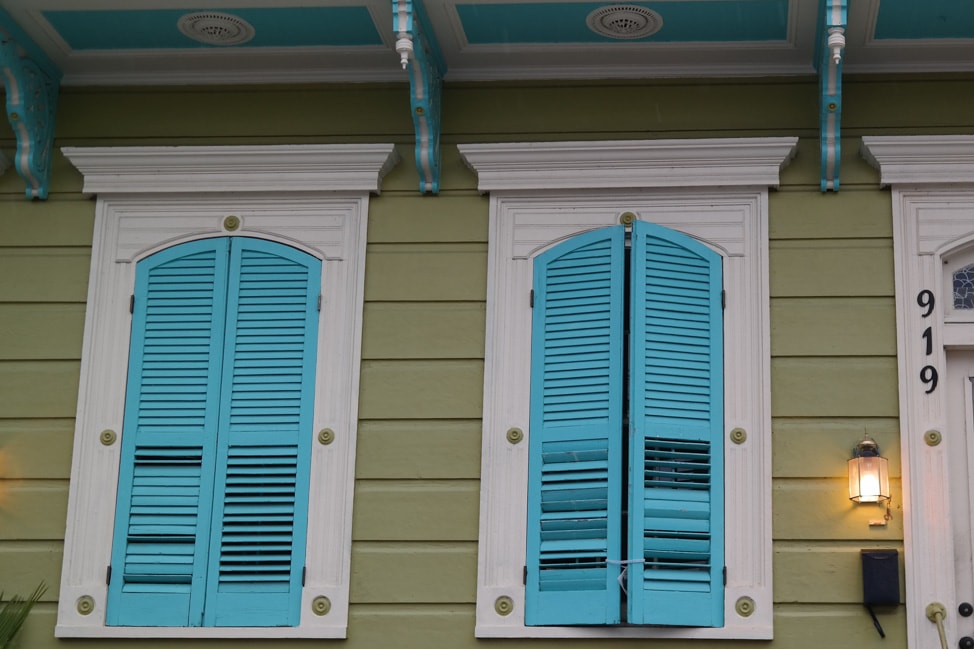 (By the way, I realize that all of these house pics were taken from the exact same angle, but given the rain, I was just snapping photos from the passenger seat of the car. Classy.)
Oh, and before you think that I have no sense of horizon or straight lines, I assure you that none of the houses in Bywater have a perfectly straight foundation or window line. The peach and blue house, two photos up, was one that I especially loved because I couldn't find a straight line on the entire house.
Before we left town, we had one final stop to make. Drew was craving a true Louisiana po' boy, the famed sandwich that is often stuffed with shrimp but really can be filled with anything. He's had po' boys in New Orleans before, but hadn't yet been to what is frequently cited as the best in town: Parkway Bakery and Tavern.
Parkway is a short drive from the French Quarter, and on a cold Sunday night, we were easily able to get a seat at the bar. Drew dove head first into his shrimp po' boy, while I decided to try another favorite, hot roast beef. There were also fried pickles. Lots of 'em.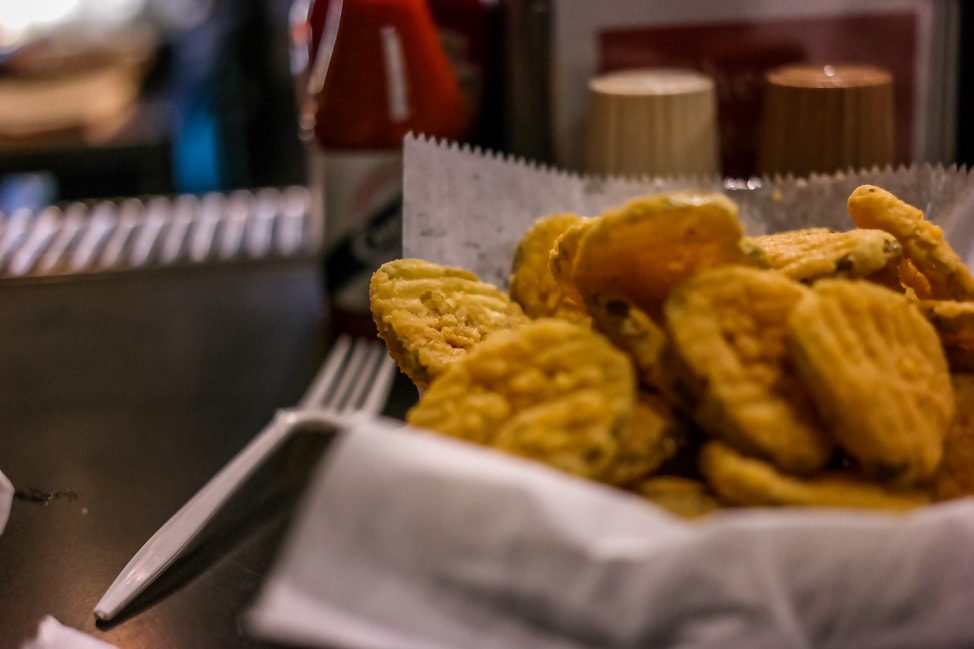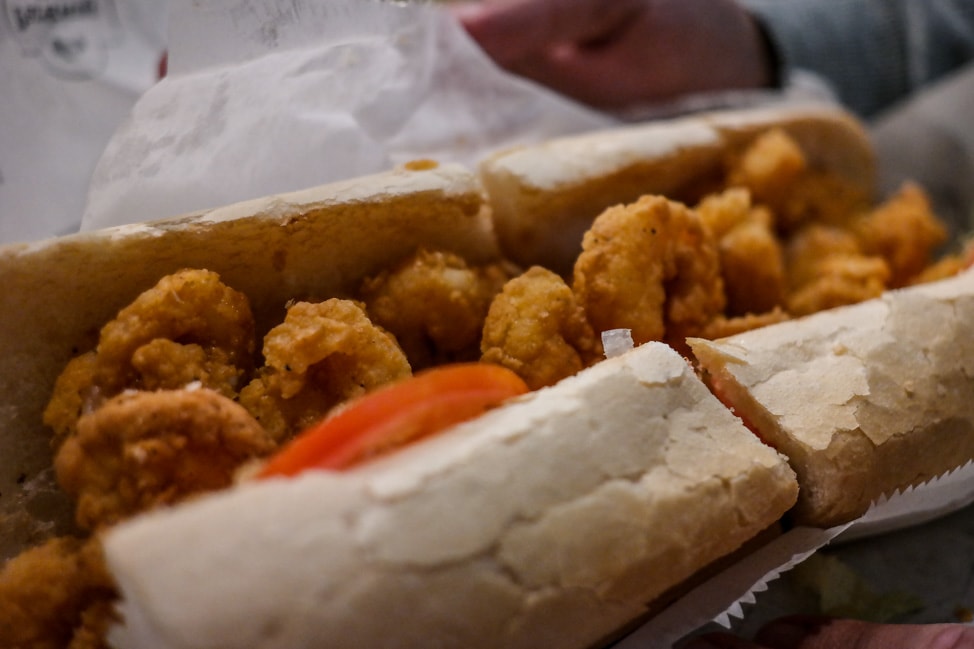 We can get into a debate some other time about if po' boys are really the be all end all sandwich that people claim.
Drew would give two enthusiastic thumbs up to the perfectly crusty (yet soft!) bread, the mounds of shrimp, the perfection of simplicity. I, on the other hand, see a bunch of bread on bread, with nary a special sauce in sight to cut through the carbs. I am glad I tried the very best New Orleans has to offer because now I know that I'll just stick to the mounds of fried pickles next time.
To each his own, I say.
New Orleans is a special place. It's one of the few cities in the United States that really feel like its own. The midwestern capital cities may all seem like exact copycats of each other, but you would never mistake NoLa for anywhere else.
Is it the architecture? The food? The drinks? The jazz? Probably all of it. With a touch of charm.