The west coast beckoned.
As frequently happens with the impending winter, the frosts were coming a little too frequently, and the heat was required a little too often for comfort. It was time to hit the road.
We decided to float the idea to some California-based family and friends for a quick between-American holiday visit (you know, that dead zone between Thanksgiving and Christmas that is far too long and short all at the same time?). Before long, we had three invitations to visit some of our favorite spots and just like that, a California road trip was born.
It is worth noting that we DID contemplate a massive US road trip, similar to the one we did last year, a giant loop starting in Indiana and ending in Florida, by way of Minnesota, Oregon and Texas. And then we realized the sheer number of 12+ hour days of driving we'd need to do and nixed the entire idea.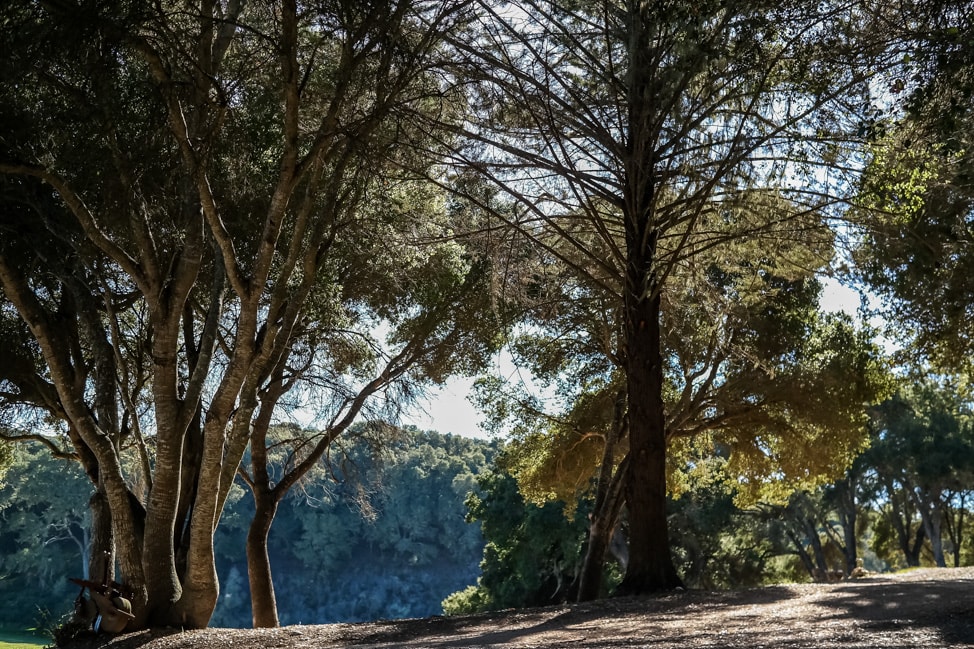 Instead, we flew to California like reasonable human beings, rented a car in Oakland, and dropped it off at LAX the next week.
Pro tip: There are some areas of the country where one-way car rentals do NOT include a massive one-way service charge. California is one of those places. There was no fee for our one-way rental.
Our California road trip started at Oakland Airport where we snagged our car, and drove north to wine country. We have a college friend who is the national sales director for a Napa vineyard, and he and his very generous girlfriend opened their home to us while we explored Napa. Don't you just love it when your old friends end up with AMAZING lives that you can join in on from time to time?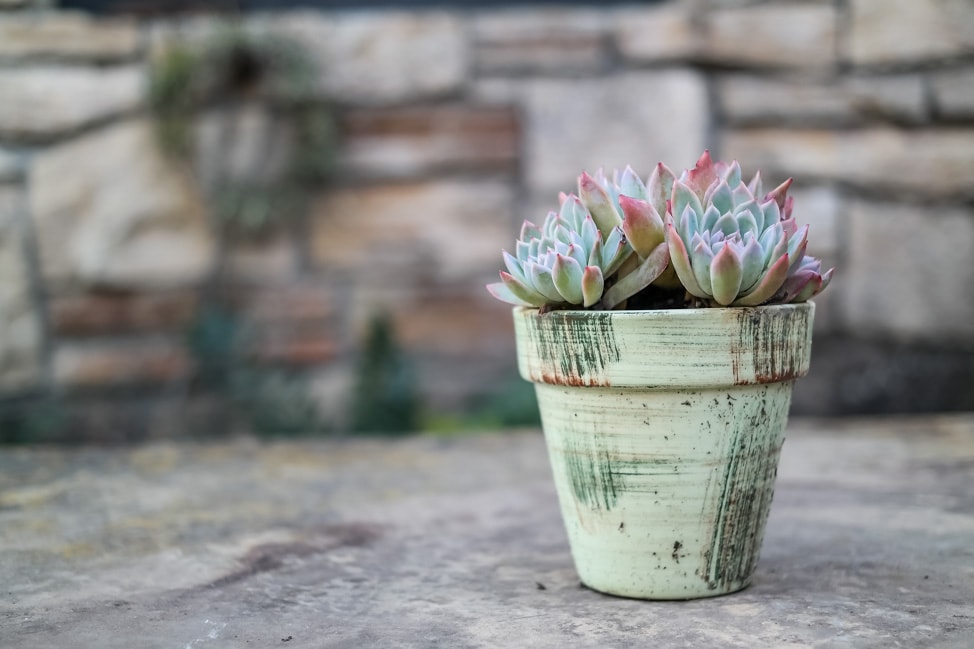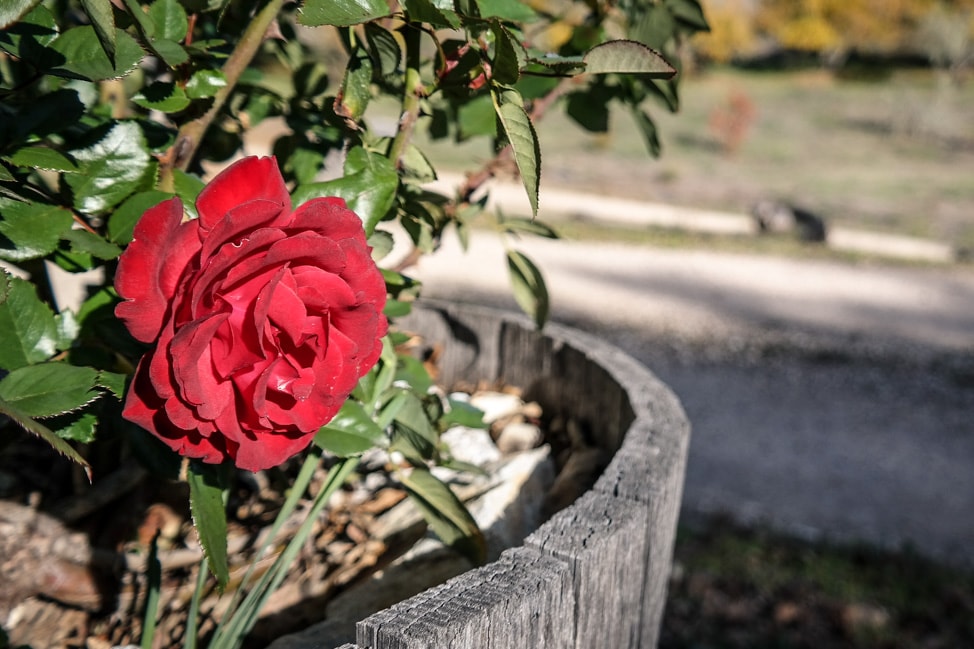 Also, does anyone else hear the word Napa and immediately think of that scene in Sex and the City when Carrie says, 'If you're tired you TAKE a nap-a, you don't MOVE to Napa.' Anyone? Just me? Fab.
We began our time in the valley of the gods with a stop at Bouchon Bakery, of Thomas Keller fame. We picked up a few treats for a picnic, and drove slowly down the main drag of Yountville, one of the picturesque villages that make up Napa valley. Then we headed north a few clicks to St. Helena, where our friends live.
First stop was to Pride Mountain Vineyards, one of the family-owned up-market producers in the area, and home to some of the best wine around. (Not that we're biased or anything – hi Jake!) We toured the facilities, met a few of the other staff and spent an hour picnicking on a hill overlooking the vines. The cheese was stinky, the bread flakey, the persimmons fresh and our treats from Bouchon had us waddling back to the comfort of our car.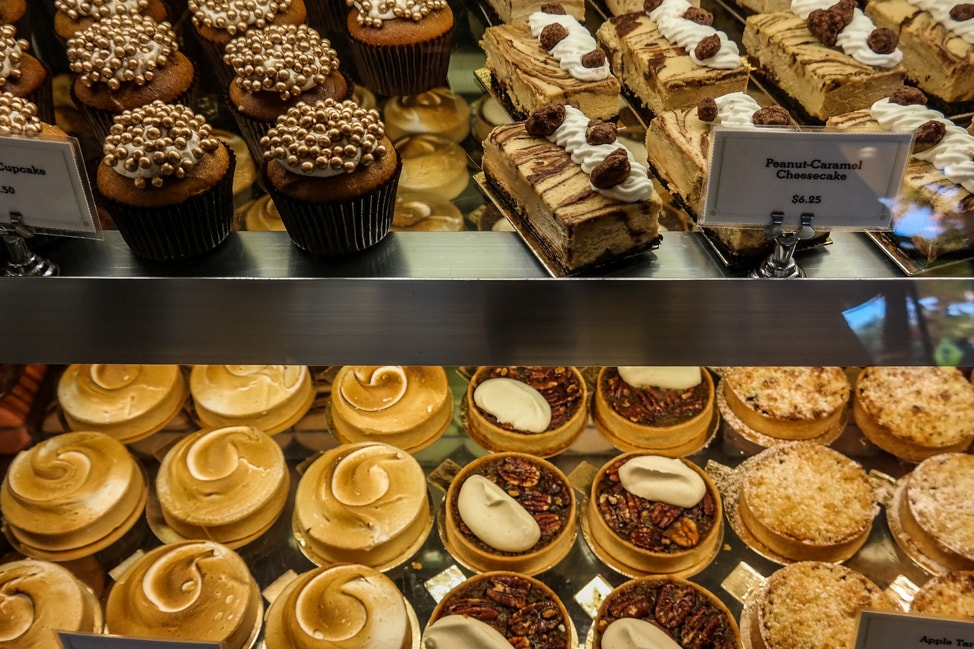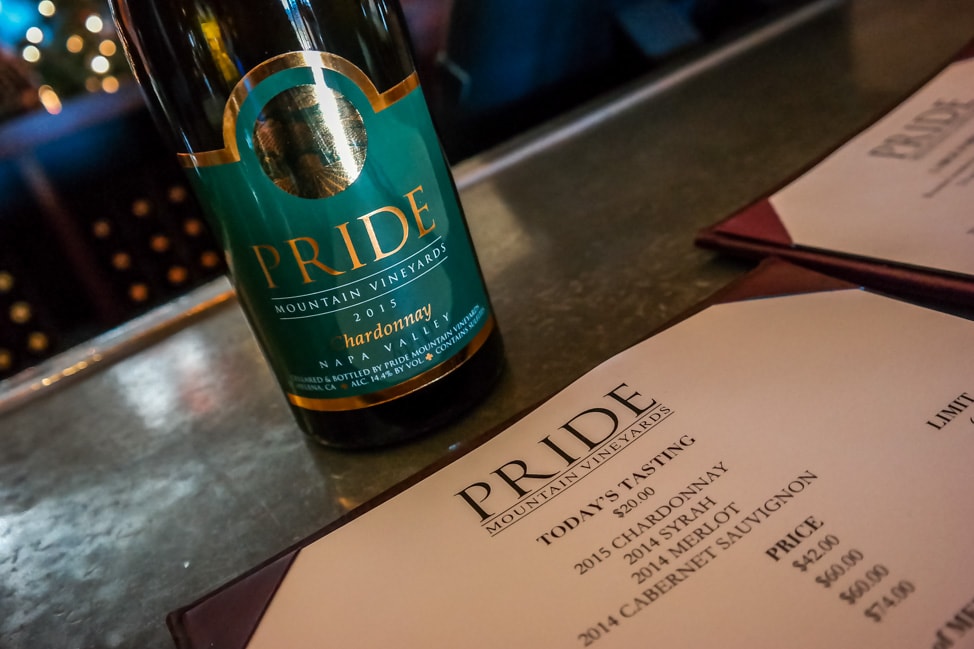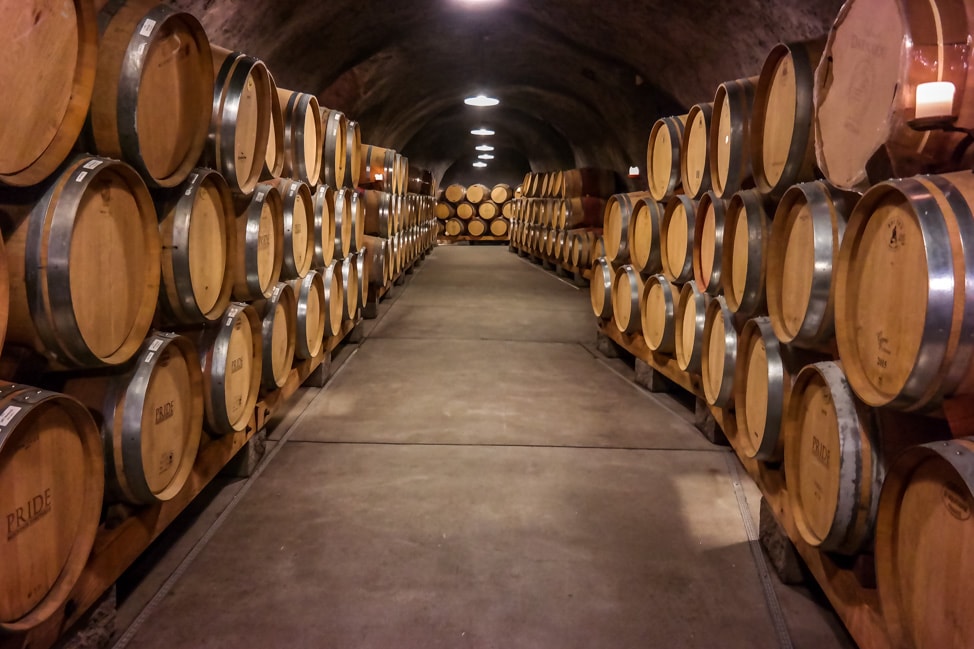 Rather than do a swing of a bunch of vineyards around Napa Valley, we thought it would be fun to visit a wine collective, where small producers pour their wines, allowing visitors to sample a wide range of offerings from all over the area. Ma(i)sonry, in Yountville, has taken it up a notch, offering a comfortable tasting room within an art gallery. Our sommelier helped each of us pick a selection based on our tastes, and we relaxed among the art talking about wine and gossiping about college. As you do.
Dinner followed at Farmstead in St. Helena, and we ended the night with a drink at Goose & Gander, in the cozy downstairs bar which is a popular local hangout, thanks to the fun cocktails and fireplace seating. Also, just in case you're now thinking that we're a rowdy, late-night crowd who are up to all hours, we were home and in bed by 10:30 or so, thankyouverymuch.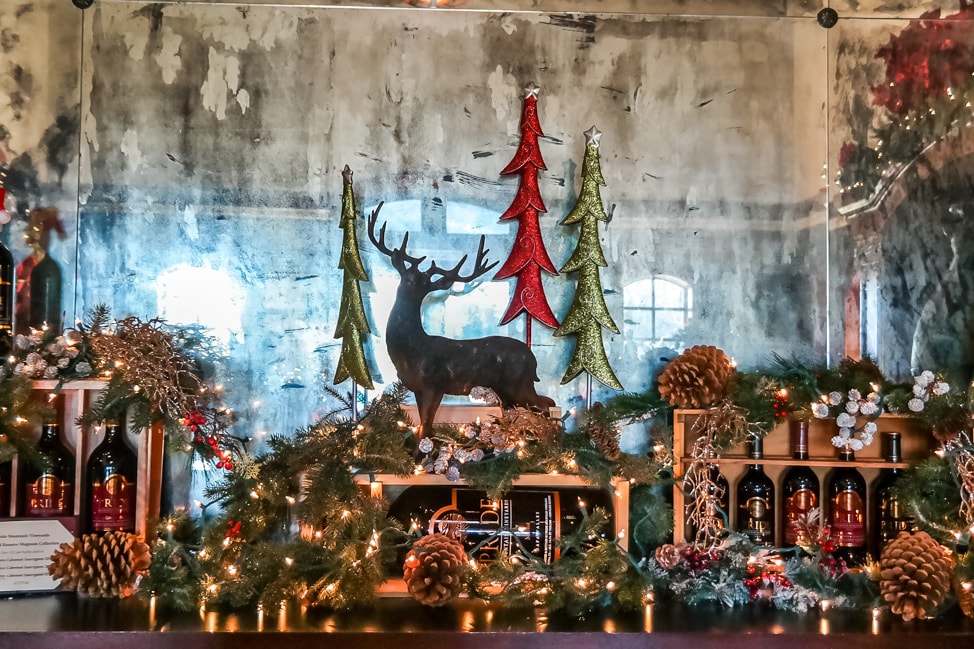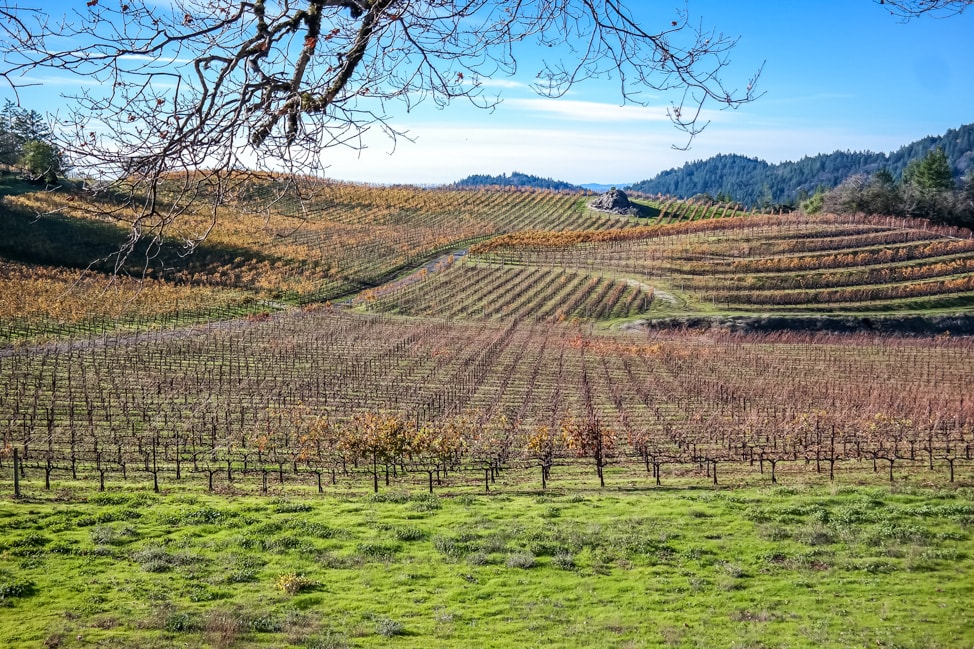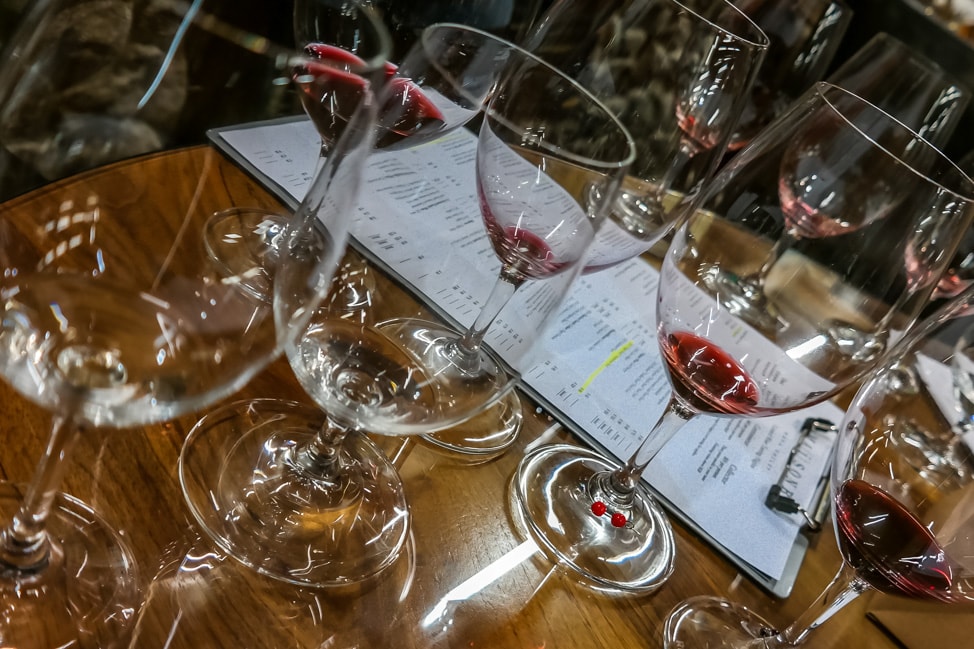 We made sure to save one of the best St. Helena institutions for last.
Model Bakery is a fantastic full service bakery and cafe, but what they are really known for are their fluffy, almost biscuit-like english muffins. According to their website, they are Oprah's favorite. We rolled in for a breakfast sandwich, which was just as decadent and delicious as you would expect. They did get my to-go order wrong, so I think I got the regular Breakfast Sandwich (still delicious), based on what I can see from their online menu.
While we only had a couple days in Napa Valley, I certainly got a taste for this most famous corner of California. It's Disneyland for the wine-loving set with the flawlessness that goes with that description. The streets are manicured, the houses gorgeous, and there is a facade of sorts that you can get sucked into if you stick only to the main, well-trod path.
We were thrilled to have local tour guides, but you really can't go wrong with all of the fantastic wine and food there is to sample in Napa Valley. While there are plenty of luxurious experiences to have, there are relatively few budget-friendly restaurants or hotels that we saw, driving up and down the main drag.
Keep this in mind, and save it for a splurge.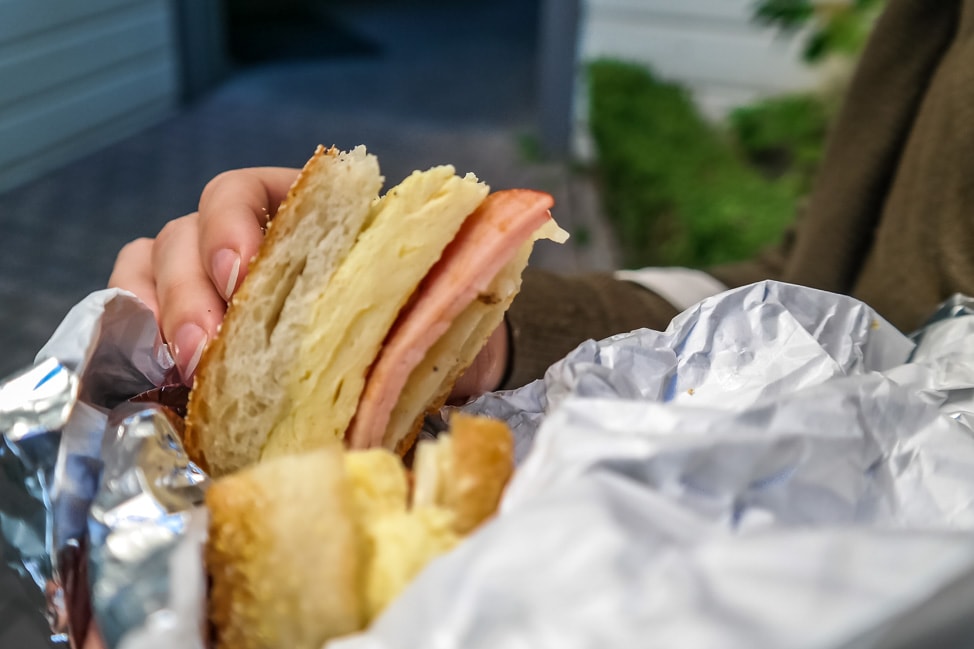 We drove south from Napa, back into the heart of the Bay Area, and straight to Facebook headquarters. My sister works at FB, and because it's known for its insane campus, we just had to stop to say hi and get a tour of our own. While I'm not sure Facebook is in my personal future, I could definitely live there, if only for the all-you-can-drink smoothies, free ice cream parlor and bikes to ride around. Oh, and state of the art gym, juice bar, BBQ joint and onsite therapy.
Plus there is an In 'n Out Burger just off the highway. Drew was thrilled to take a break from the gluten-free diet to indulge in one of the country's best burgers.
He claims it was well worth it.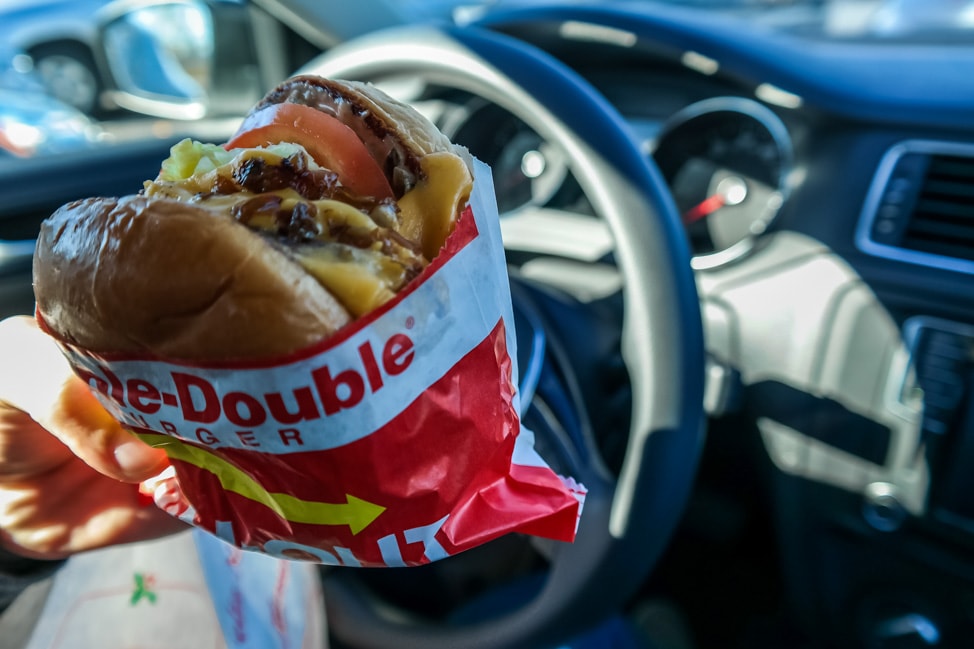 Back on the road, we joined up with the 101, and made our way to Santa Barbara. We've written before about our other dear college friend who lives on a cattle ranch outside of SB. It's one of our favorite places to visit (I've been there nearly 10 times). In addition to hanging out with our friends, we also revel in ranch life, a nonstop jam-packed animal adventure that includes chickens and cows and fences and horses.
It's a magical place.
For this visit, our friends had a long list of chores earmarked for our visit. This is just how we like it and we got straight to work gathering eggs, and bottle-feeding a calf that the family is caring for. We also put in a full day of work at the Santa Barbara Farmer's Market, made beef jerky, and went on a multi-hour quest to find the perfect Christmas tree.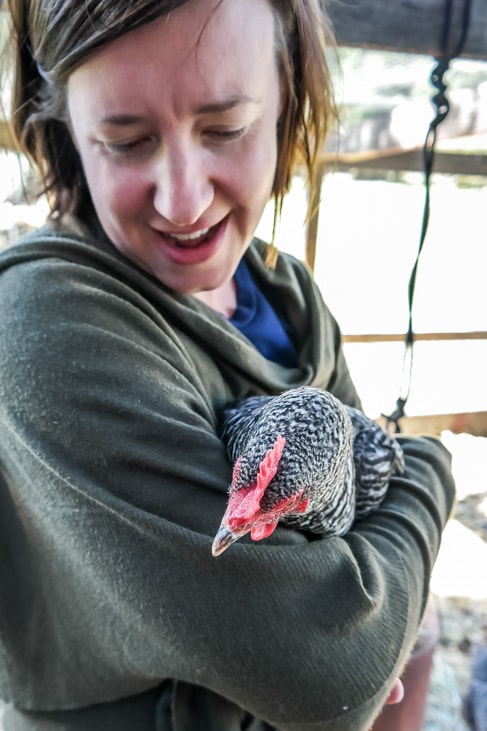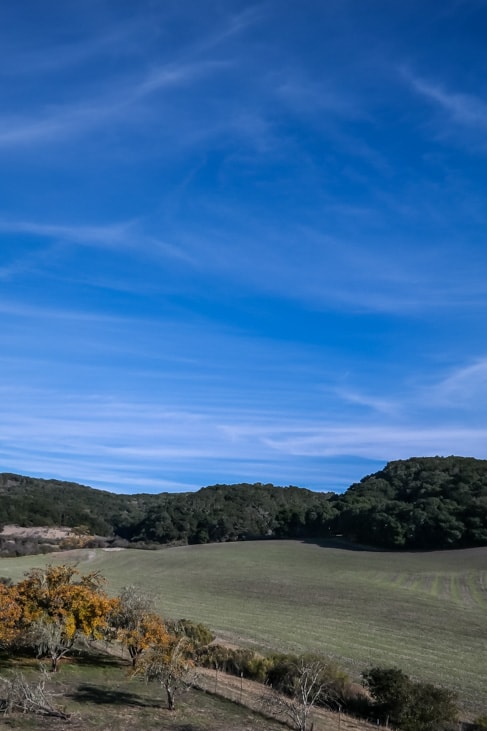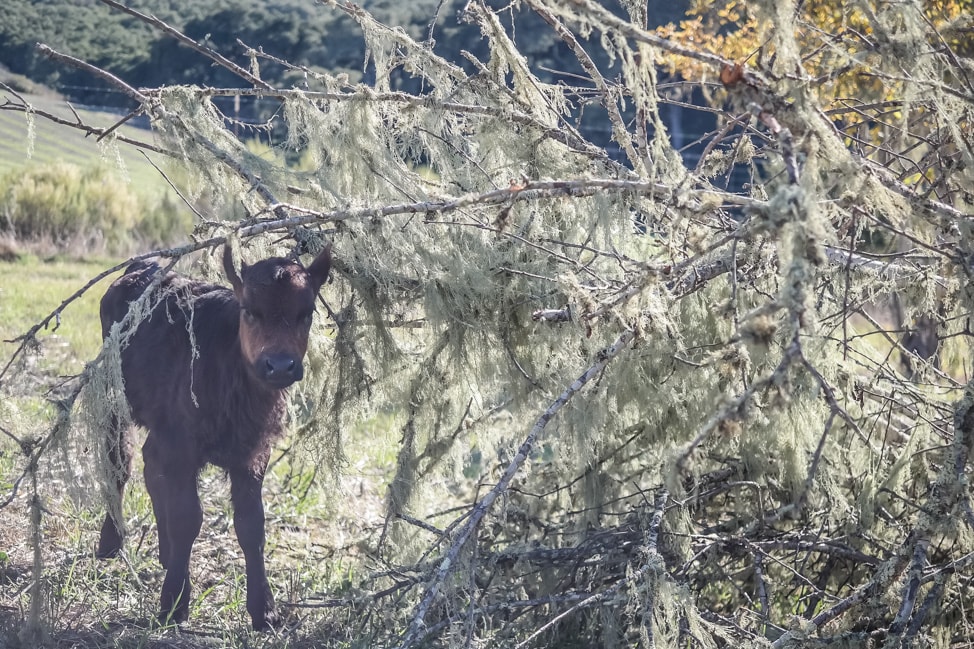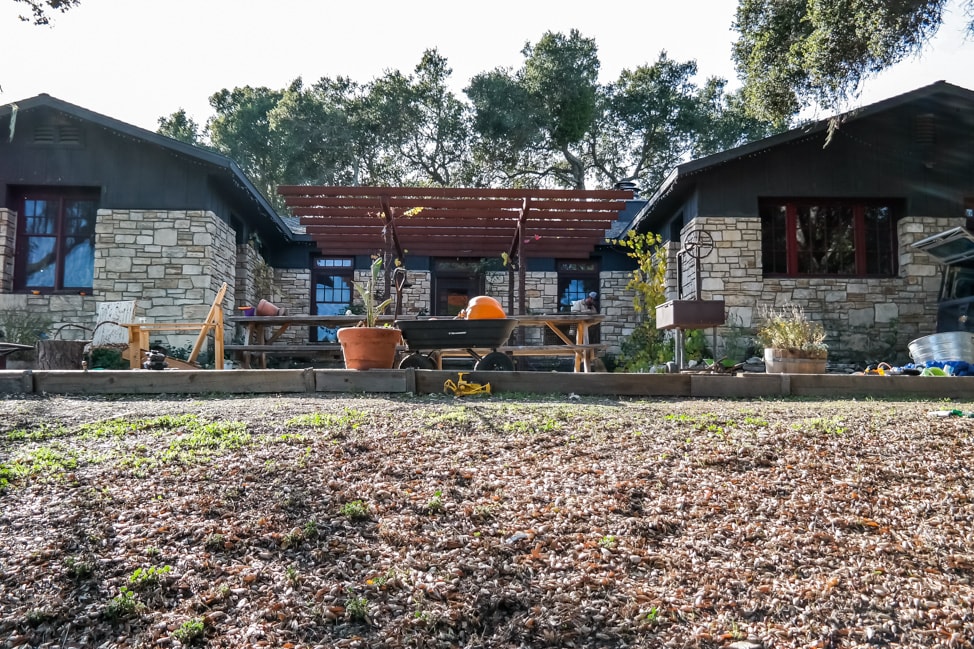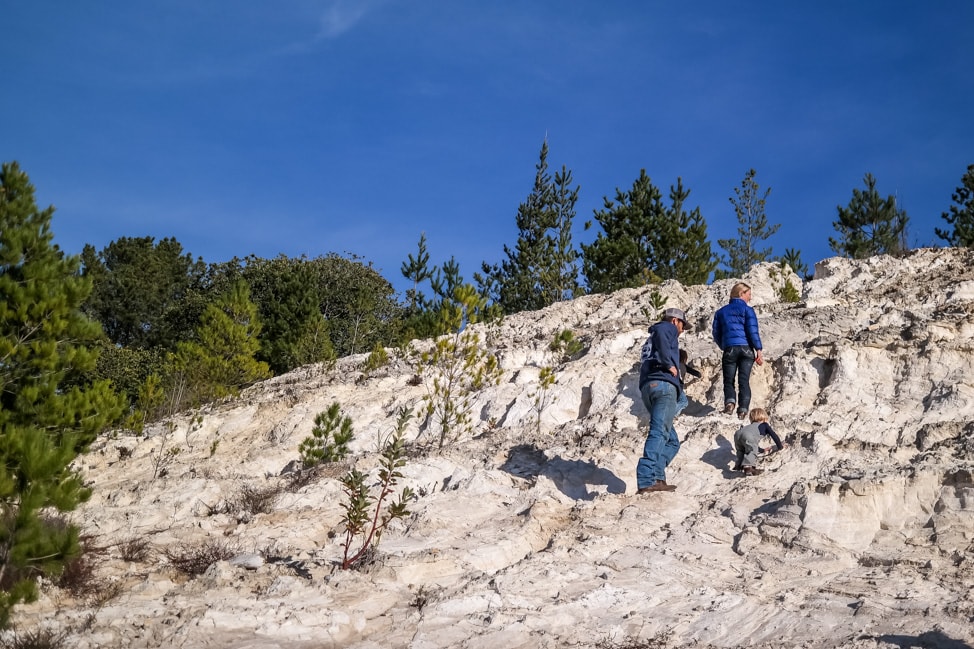 And that was just the morning.
We frequently joke that if our lives went to hell, you will find us rebuilding from the comfort of the ranch. There is something about clear California skies, limited WiFi and a whole lot of manual labor that just screams self-discovery. Our friends, who have lived this life forever, would laugh at us and say that reflection would be better sought in a 5-star hotel room with no work and no kids to chase after. Sounds like a life swap is in order, don't you think?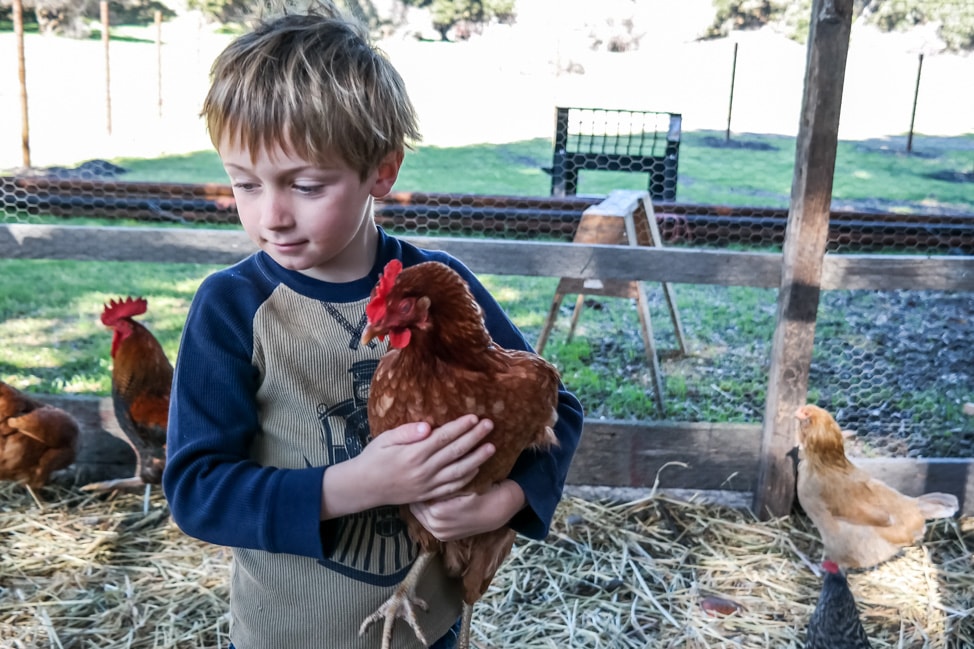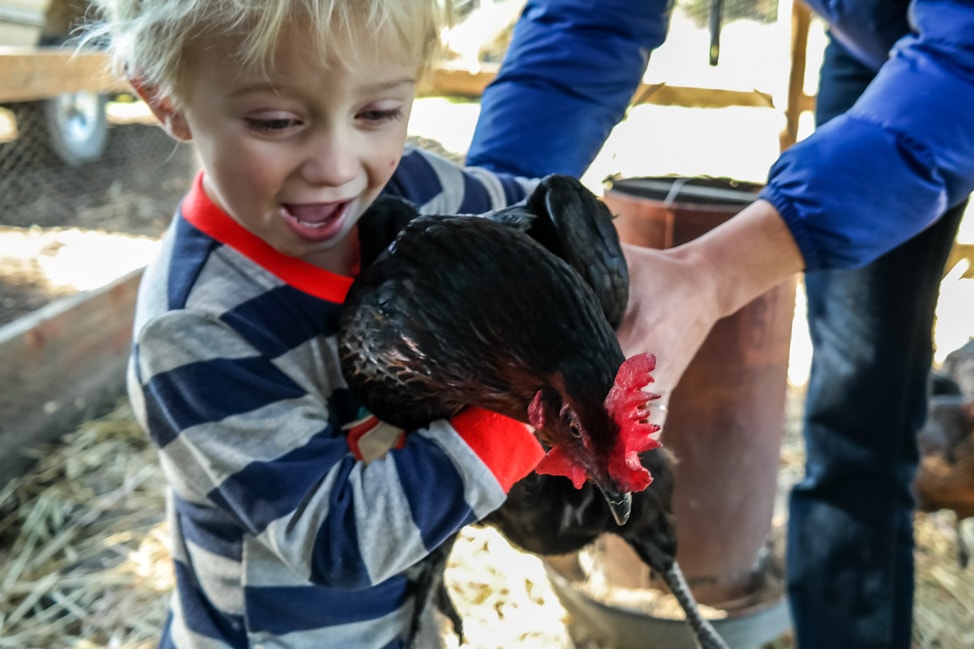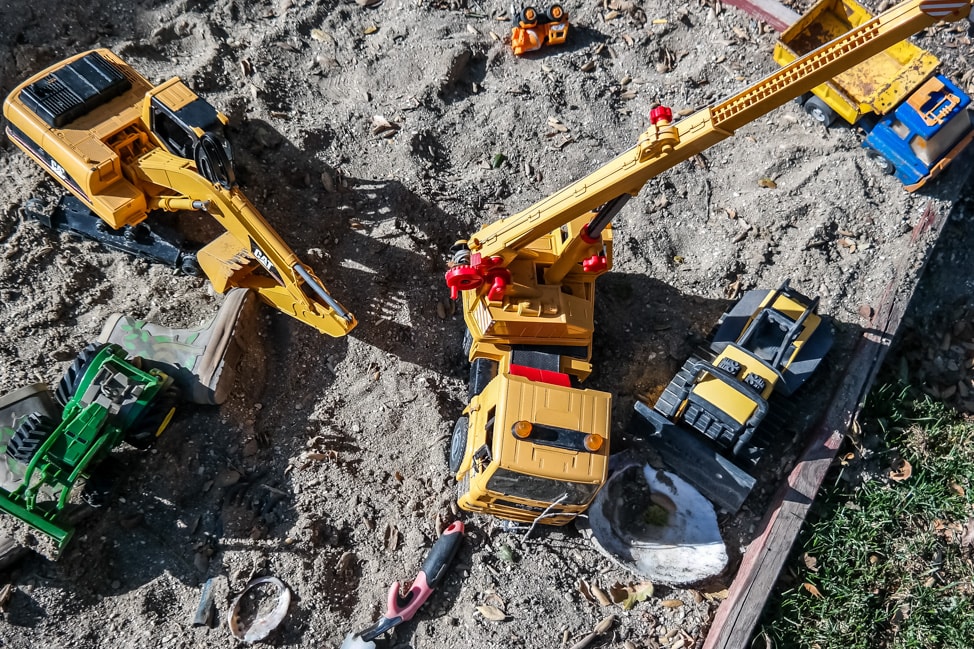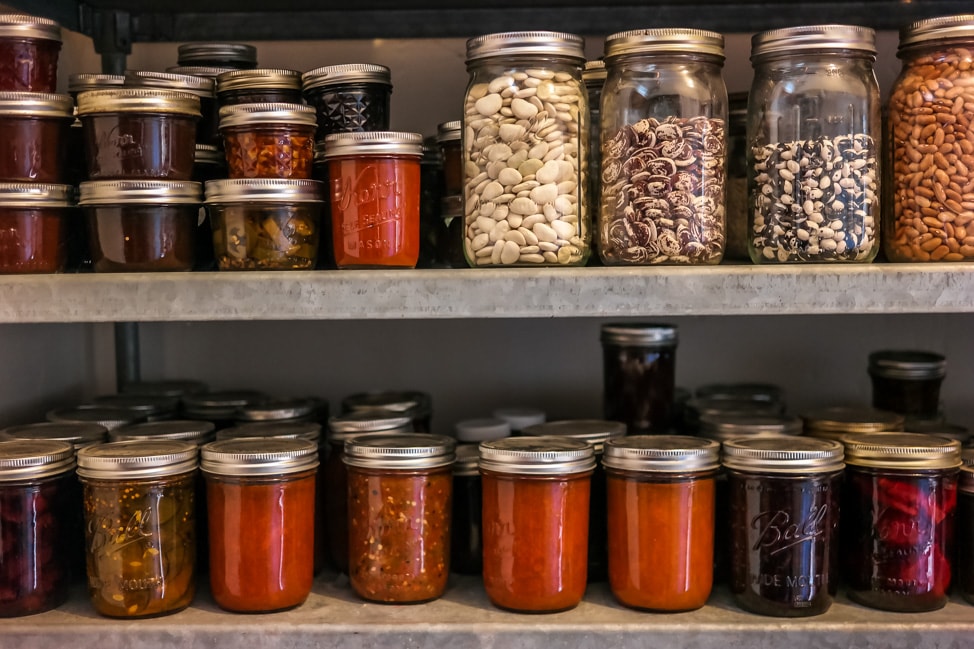 After a few days relishing in our personal corner of paradise, it was time to get back on the road.
Thanks to the scarce time for computer work and the lack of cell phone signals and internet, we had a pile of work in front of us, which we diligently worked through from the comfort of a plush airport hotel room. In fact, we got into the hotel, opened the computers, and didn't move until the next morning when it was time to brave early morning LAX.
Pro tip: We tried using HotelTonight (the app that helps you book a same day hotel) for the very first time, and while we found some good deals, we ended up finding the same good deals cross-searching other hotel booking sites. Bottom line, the deals on the app are not exclusive to it, so feel free to use any website you like for last-minute bookings.
As we settled in for the long flight back east, we marveled at how lucky we are that the world brought us great friends in great places. We have done our fair share of road tripping lately, and while we don't mind the time alone, nothing can beat connecting with friends over a lovely glass of wine, or, well, chicken feed.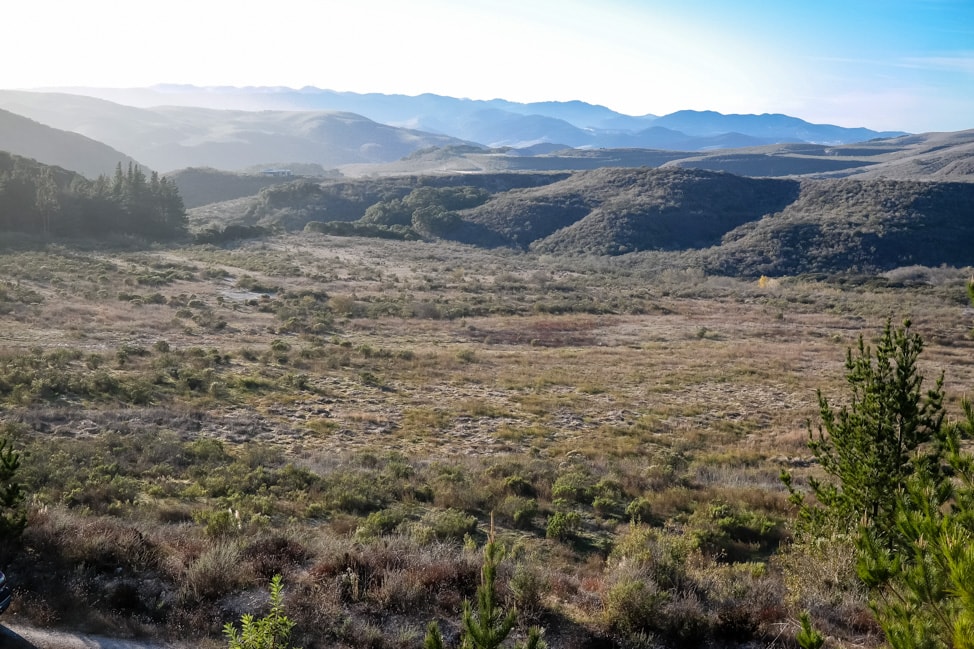 Check out the video we put together highlighting everything we did in California. Or just skip to the part where I bottle feed an eager calf. It's the best!