I can't exactly pinpoint when we became hikers.
I mean, I'm not sure we're actually 'hikers' in the gear-centric, trekking sense of the word, but we've definitely embraced hiking as a fantastic and free option for exercise on the road. We've had a few painful learning experiences struggling without the correct gear, but we're learning. Slowly. It's tough for two people who are minimal packers to add to the clutter with new clothes, boots and rain gear.
On a scale of 1 (hiking is torture) to 10 (regularly climb to Everest base camp), we're probably a 6.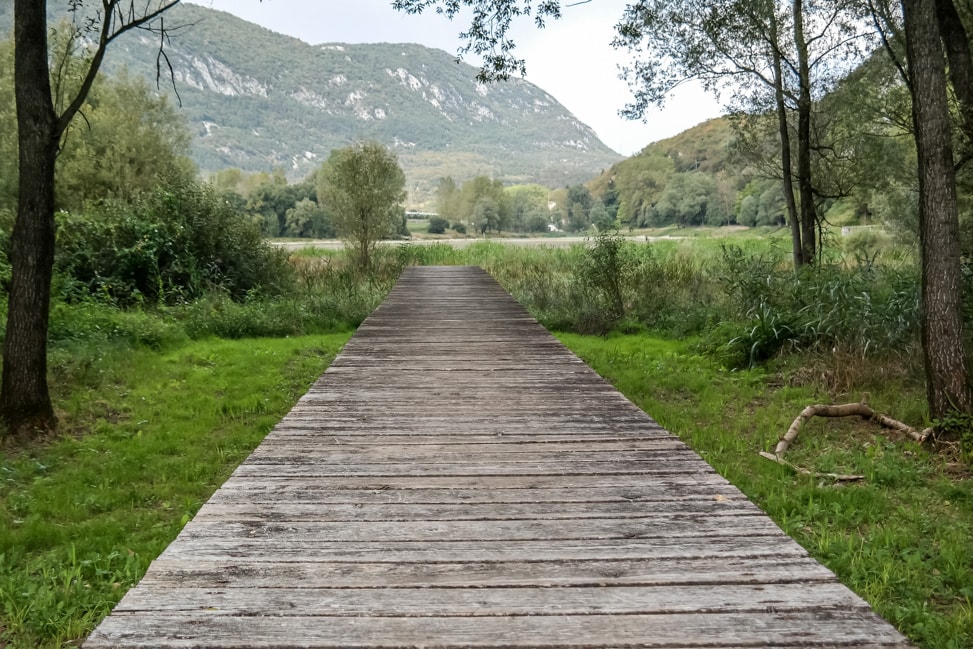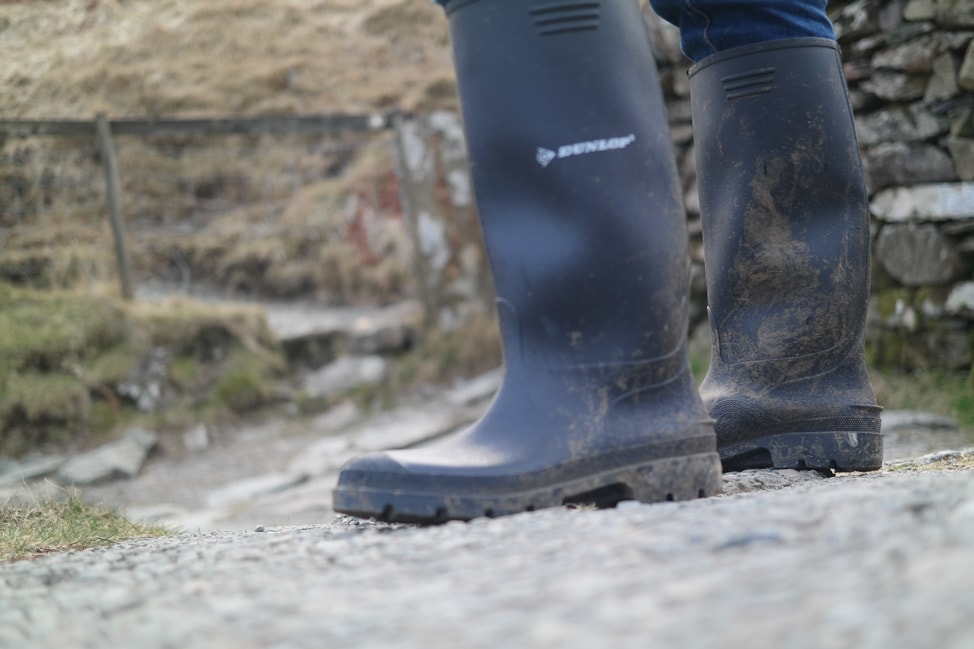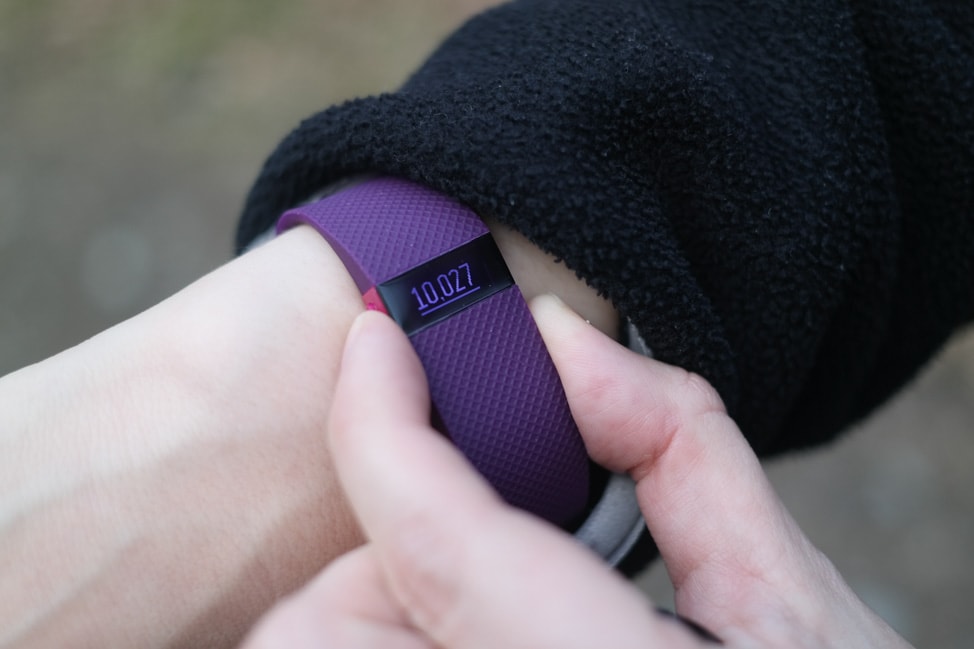 When we found ourselves in Italy for nearly a month this autumn, we immediately started researching the feasibility for hiking in Italy. Coming from the UK, a country absolutely covered in maintained walking trails, we were hoping that Italy would have at least something in the way of organized trails.
And wouldn't you know it? They have tons.
Italy has a comprehensive set of trails across the entire country that are there for you the next time you need to work off some pasta, or just ache for a lovely view that doesn't include other tourists.
We've hiked throughout the country and can say without hesitation that Italy, already one of the most beautiful countries we've ever visited, becomes even more dramatic as the cities fall away and the trail spans out in front of you.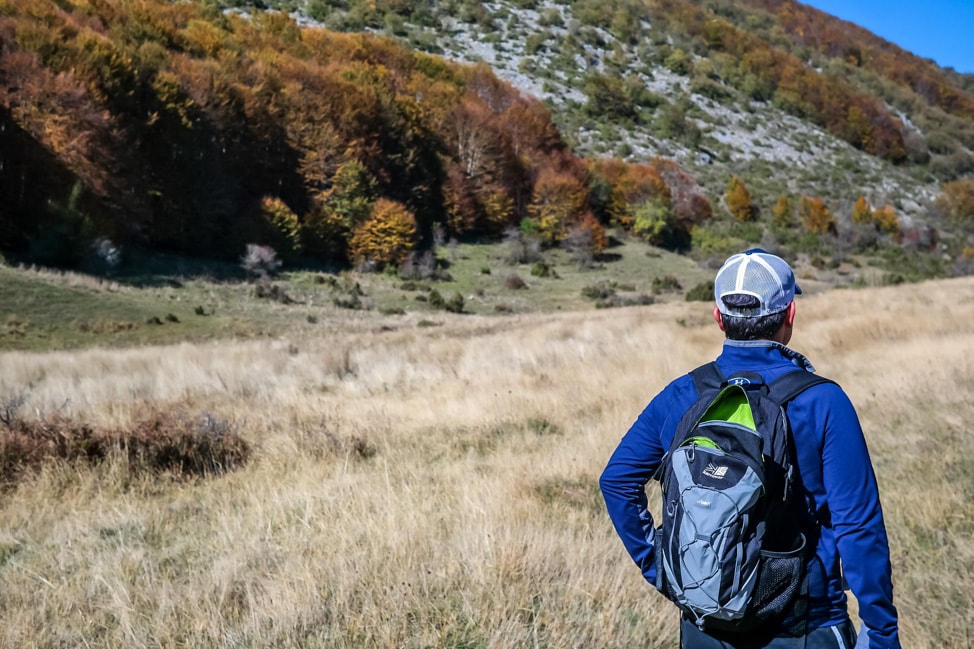 Classic Italian Hikes
Italy has something for everyone. From mountain passes, to beautiful coasts, to vineyards, to ancient cities. Skill requirements vary widely, but based on our experiences, you can plop down in any region and find a wide range of hikes that would suit nearly all needs.
The Best Long Hikes in Italy
Great Day Hikes in Italy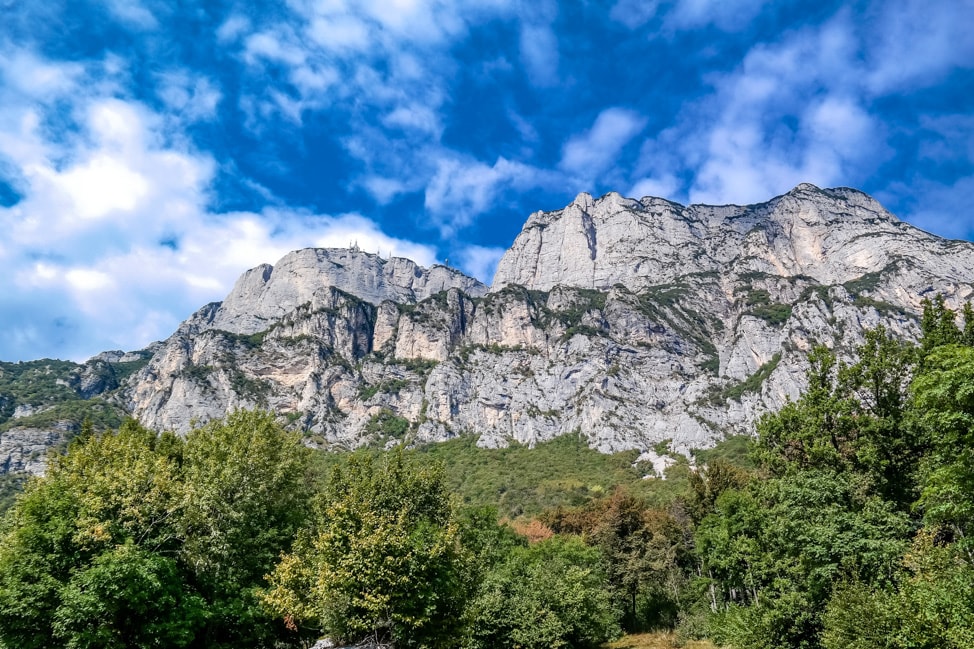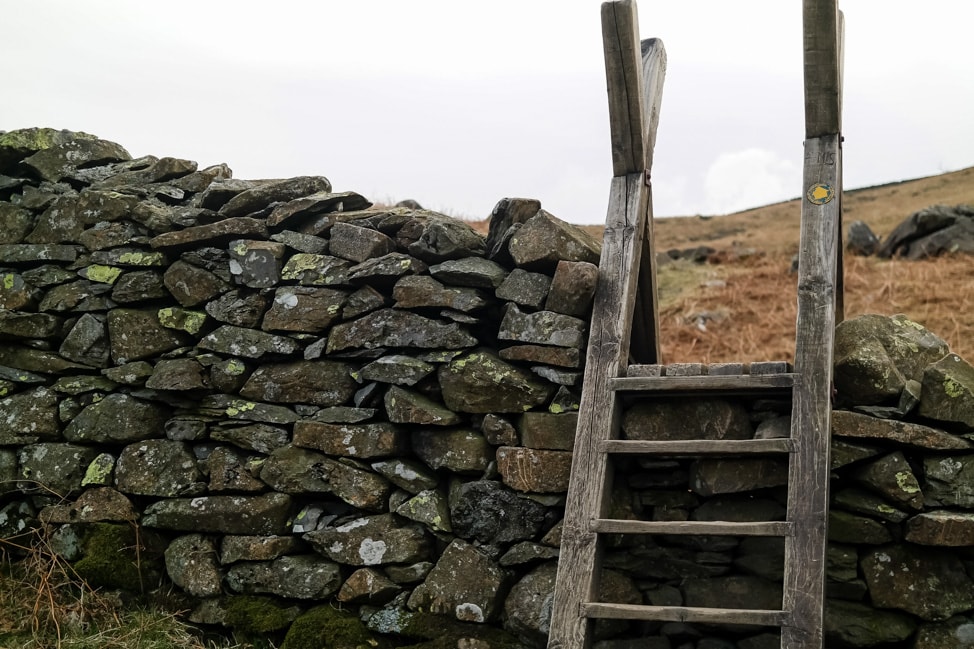 How to Select a Hike
It's so simple that we feel embarrassed to even share this, but here's how we find a good hike or walk in Italy.
We open up our trusty internet browser and, being as specific as possible, describe what we're looking for (i.e. day hike near Trento, easy hike near Lucca, overnight trek in Sicily). The results often include a mix of official regional websites and personal accounts of hiking in the area. We've always been able to find routes and even GPS coordinates through these simple searches.
Alternatively, many tourist information offices have hiking maps that are available for purchase. When in Piedmont this year, we bought one for 5 euros and used it multiple times over a week in the region. Paper maps are old school, and we had our phones as back-up, but that particular region is easy to navigate with lots of small villages as waypoint markers.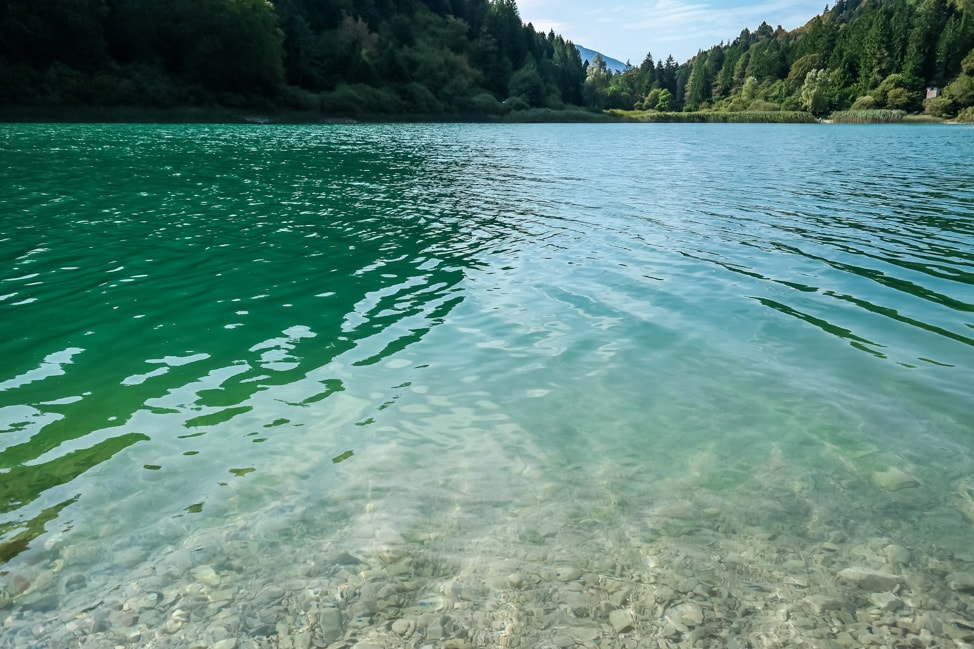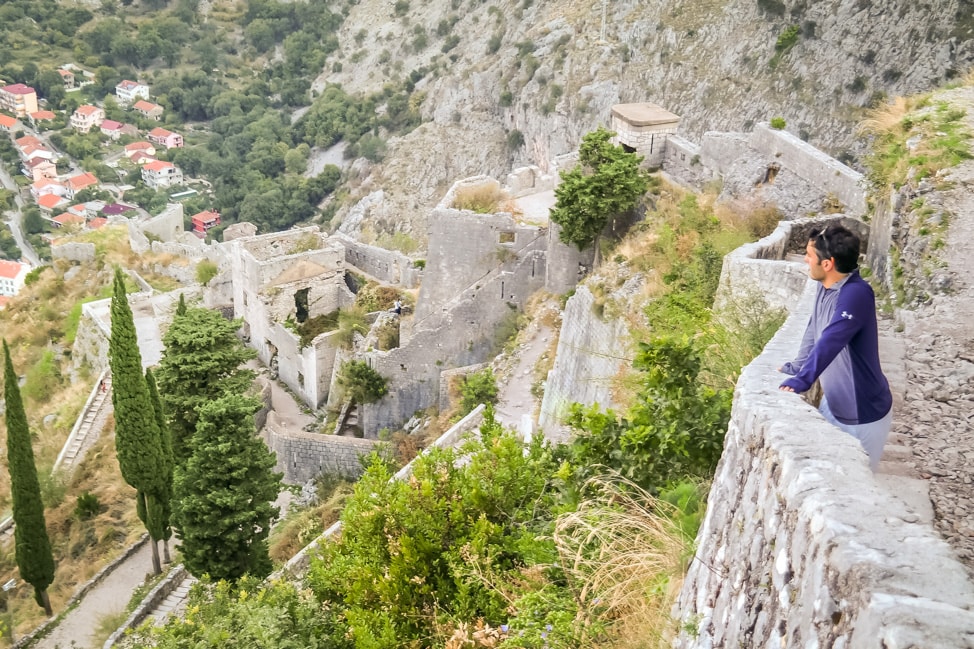 Gearing Up
As with all hiking and walking endeavors, being prepared goes hand in hand with having a great and drama-free experience. Here's what we bring in our daypack when we hike in Italy:
Water
GPS devices (usually 2 mobile phones)
Screen shot or print out of desired route (just in case the phones have coverage issues)
Snacks
Sunscreen
Camera(s)
Basic first aid, if needed (we will bring a few small items if we expect to be out for three hours or longer)
All of the hikes we do don't require special footwear, so we tend to wear our most hearty sneakers, and dress in layers. As the difficulty and length of your hike increases, so will your clothing needs. We keep it super simple.
We often debate if a walk is worth wearing 'workout clothes' or if we can get away with just wearing normal clothes. We did get stuck in a massive downpour wearing jeans one time, and it was horrible, so we've started avoiding jeans full stop. We stick with the rule that we should wear clothes we don't mind getting dirty or sweaty.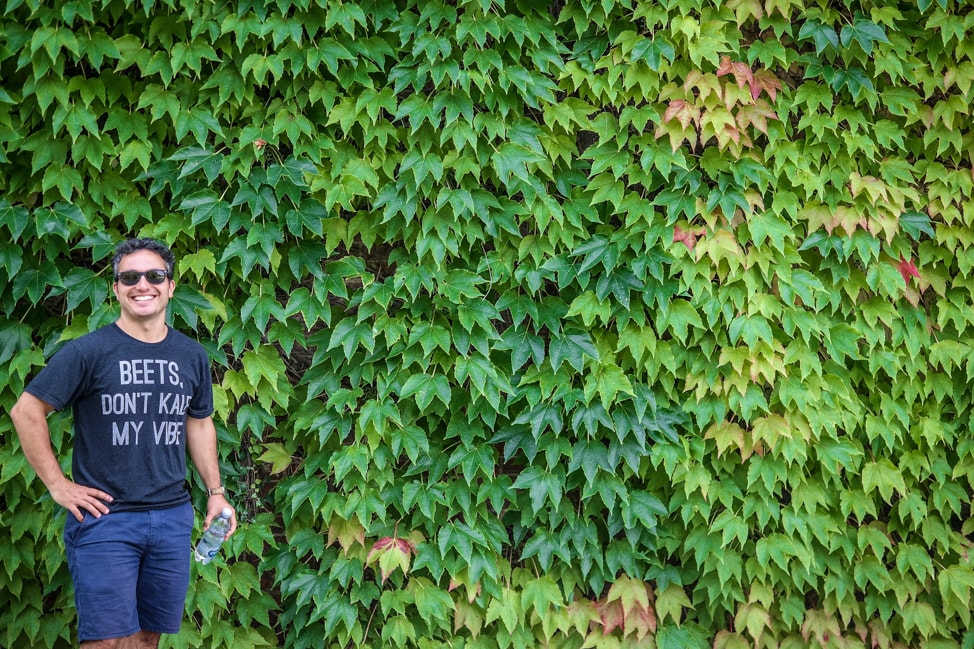 On the Trail
In Italy, hiking trails are marked with red and white markers. They come in the form of actual signs (see lead photo), or are sometimes painted on rocks or tree trunks. For the most part, we've found the markers to be well spaced, easy to see and completely satisfactory for navigation.
That said, some trails are better maintained than others, so we bring our own print out of the route and also carry phones with us for backup navigation.
If you are in an area with herding animals, and come upon a herd, follow these instructions. As soon as possible, make yourself known to the herder, so he or she can call off any dogs. Herding dogs are very protective of their herds and you don't want to be seen as a threat. We've come upon several herds and have always been greeted with a friendly wave and a few new canine friends. As always, better safe than sorry.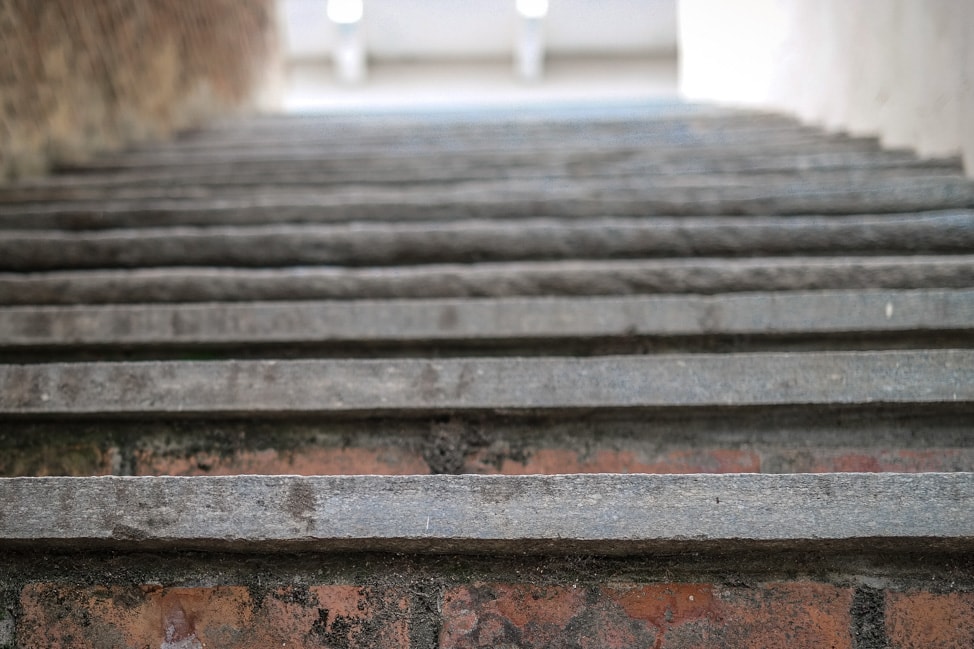 Resources
We hope you enjoy your next adventure hiking in Italy. Here are a few more resources to help guide your research and inspire you.