There are a few very clear memories I have of our wedding day. One is the biting flies.
The day was beautiful. Picture perfect, always nice for a wedding. I was getting ready in an upstairs room of the Ribault Club with my sisters and friends, when my dad came in. Our beautiful outside seating area, the one under a grand oak tree (a key reason we picked this venue), was swarming with biting flies. We needed to decide, quickly, whether to move the ceremony indoors.
We moved inside. Our back-up room was lovely and we spent the seven minute ceremony – a record, we presume – in fly-free comfort.
Another clear memory I have is the toast my sisters gave. In our grand tradition, they wrote a poem, with many stanzas and clever rhymes. My favorite part was the last line, something like 'we always wanted a brother.' Fitting in our family of ladies.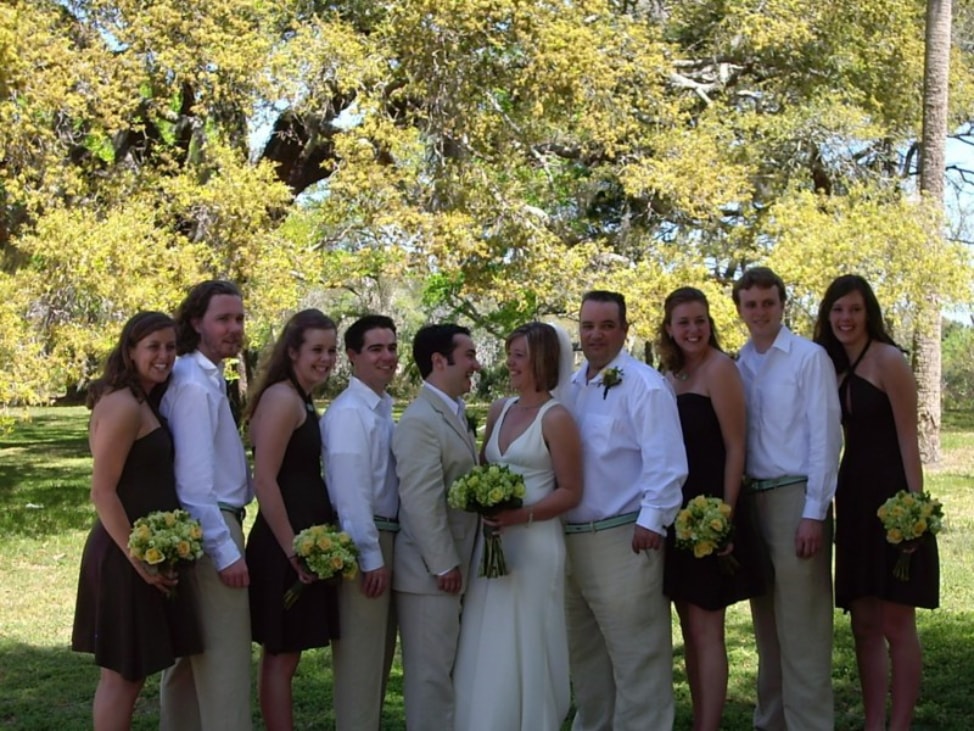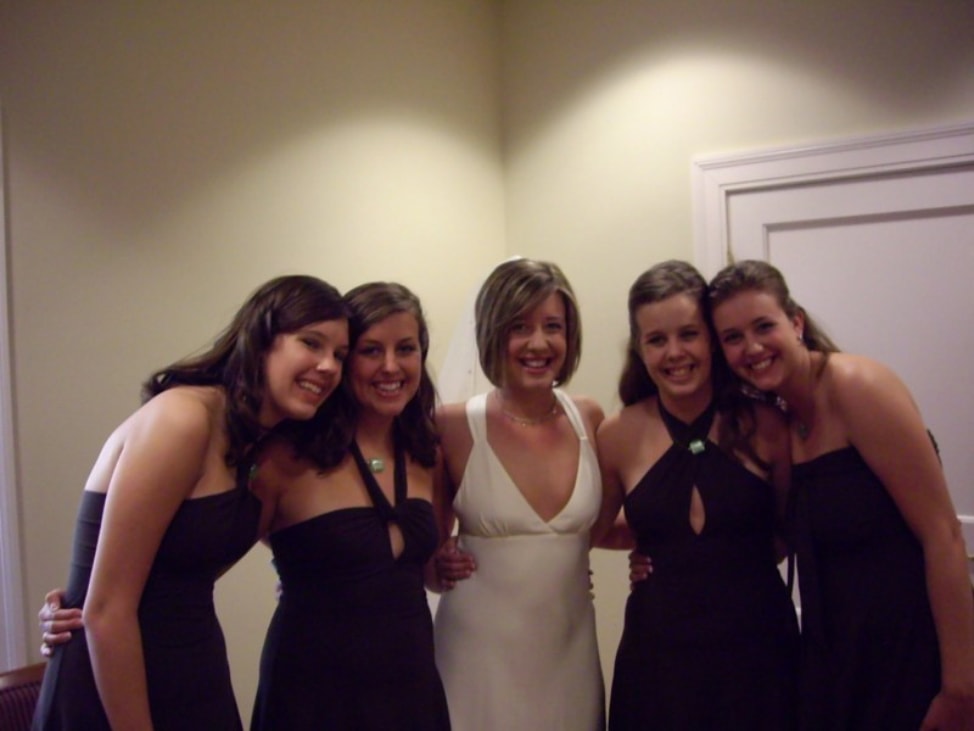 The rest, as so many brides will tell you, was a blur.
I forgot to eat. I barely had a chance to taste a bellini, the peach nectar for which I brought frozen solid to Florida in my luggage. I squirmed through the first dance, which I wanted to skip entirely, but which I was told would make for good photos. Here's a secret: if you feel awkward at any point in your wedding, it will show up in the photos. The pics of that first dance were terrible.
More importantly than my single experience is the fact that Amelia Island, that paradise of North Florida, is a perfect place for weddings. It's amazing when you have an online platform like this, how many people come to you for advice on this very topic.
And today, as we celebrate the 10 year anniversary of our Amelia Island wedding, we share some of our favorite venues in the area for your special day.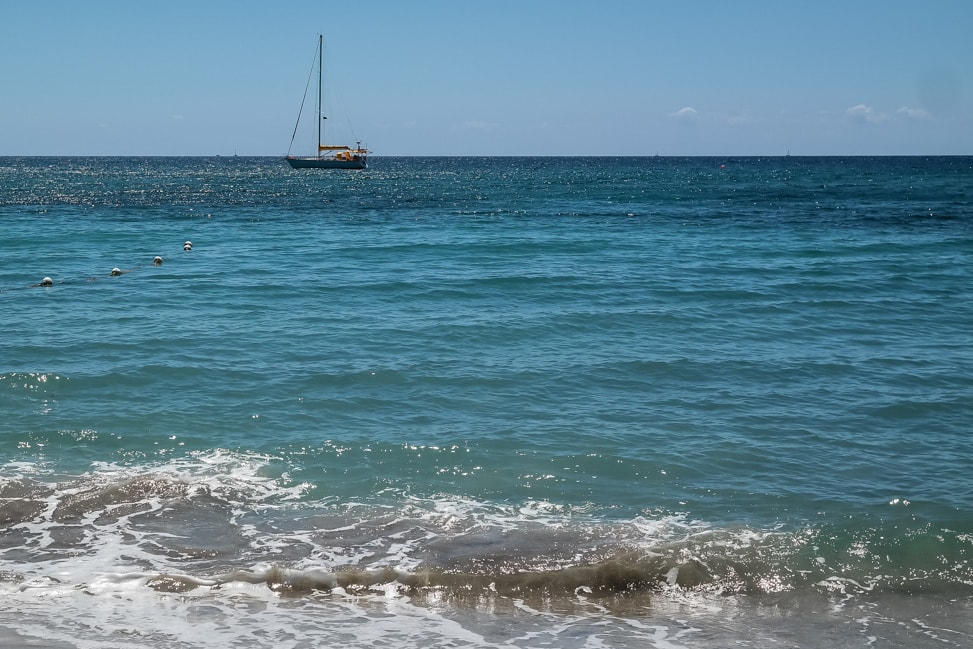 Ceremony/Reception
Amelia Island is beautiful. You honestly can't go wrong in the looks department. It's just a matter of picking a location that fits your style and budget.
We were married at the Ribault Club, on nearby St. George Island (a 30 minute drive). It is a historic home, turned event space, which has the benefit of being intimate, unique and on the water. It's why we selected the venue. We wanted a touch of Southern charm (cue the dripping oak trees), and water views. Check and check. (Side note: the flies are not a common occurrence here, so don't let them deter you!)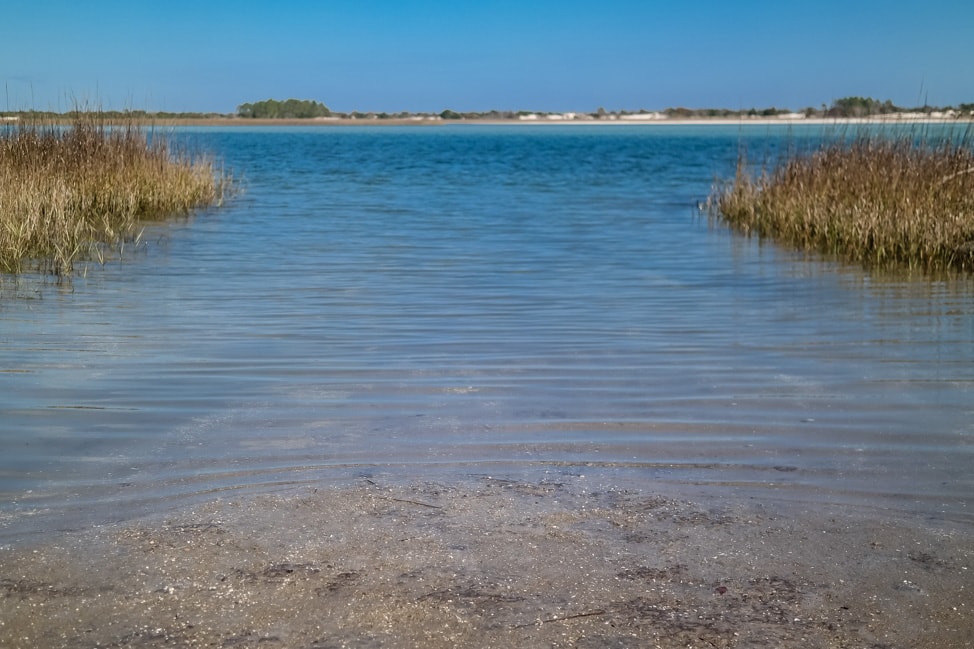 For a more grand space, try the Ritz Carlton, a perennial wedding favorite. They've redone their interiors in the years since our wedding and it's more beautiful than ever. Their weddings are perfectly coordinated, flawless, exactly what you would expect from such a luxury brand.
Also 'on island,' Amelia Island boasts several large venues, including Amelia Island Plantation. There are also several smaller venues that would be a fantastic alternative if you have a more intimate affair. We would recommend the Elizabeth Pointe Lodge, and The Hoyt House Inn, both island institutions. I love the idea of renting out an entire property for a weekend wedding.
Rehearsal Dinner
For our wedding, nearly 90% of our guests came from out of state. There were lots of Northerners diving into Amelia Island life for the first time, so we took it upon ourselves to really showcase the island. The first chance we had was our rehearsal dinner held at island favorite Joe's 2nd Street Bistro.
I'm so happy this place is still in business, ten years later. We all know how quickly the essence of a place can change, and I'm here to tell you that Amelia Island has retained that old world Southern charm. Our rehearsal menu consisted of the classics: shrimp and grits, gumbo and all of the seafood we could pack in. We got tipsy on sparkling wine and relaxed in a private room, savoring the calm before the storm, so to speak. It was a great night.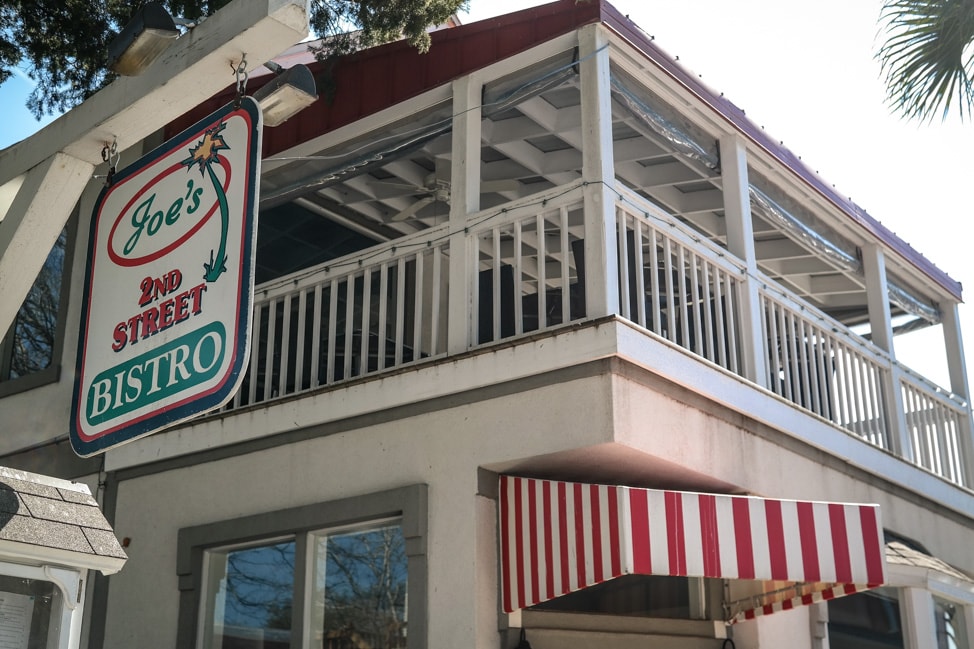 Lots of other cool restaurants have opened on Amelia Island since 2007. Some of my favorites these days, where I wouldn't hesitate to host a rehearsal dinner are:
David's Restaurant & Lounge: a downtown spot that has a special section of its website dedicated to private functions, always a good thing
Salt: Drew's vote is for the onsite restaurant in the Ritz Carlton, where a completely over the top luxurious meal would be par for the course. Pop those bottles, and make sure someone else is footing the bill, and you're good to go.
Bob's Steak & Chophouse or Verandah: both of these restaurants are on the property of Amelia Island Plantation, so if many guests are staying there for the festivities, these choices would make a lot of sense
Lodging
Amelia Island is relatively small, but it does boast 13 miles of 'pristine' beachfront. But the island is a vacation destination for Floridians and other visitors, so the lodging options really range. There are a handful of mid-range larger hotels that are appropriate for large blocks of rooms for a wedding.
We sent the bulk of our guests to the downtown Hampton Inn & Suites, a colorful property smack dab on Center Street. We liked the location in downtown Fernandina Beach (just steps from the best fudge in the planet), and many of our guests had rented cars, so had easy access to the beach within a few minutes drive.
After our wedding, we stayed for a few days at the Elizabeth Pointe Lodge, were we played and relaxed with our family and friends on the amazing stretch of beach in front of the hotel. We loved the individualized rooms and decadent breakfast spread, and the view can't be beat.
If you host a wedding at the Plantation or Ritz, blocks of rooms will be a great option for guests who don't want to drive after the festivities.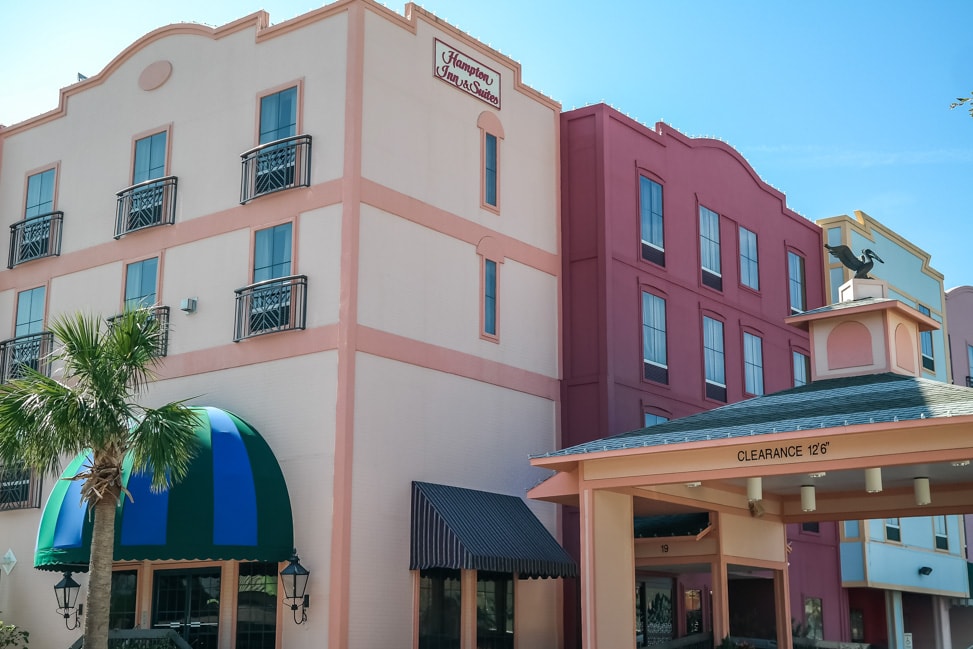 The Details
For some of the other big details of our wedding – catering, photography – we went with vendors in nearby Jacksonville. Amelia Island is home to enough special events that the vendors we worked with were all quite familiar with the island and how to do business there.
A couple of on-island vendors we used were our florist, Island Flower and Garden, and Magna's Salon where my sisters and I got dolled up for the big day. Magna's is a favorite of my mother-in-law and also conveniently across the street from the Hampton Inn in downtown Fernandina Beach. The walk to our appointment was approximately half a minute, and it was fun taking over the salon a couple hours before it opened for the day.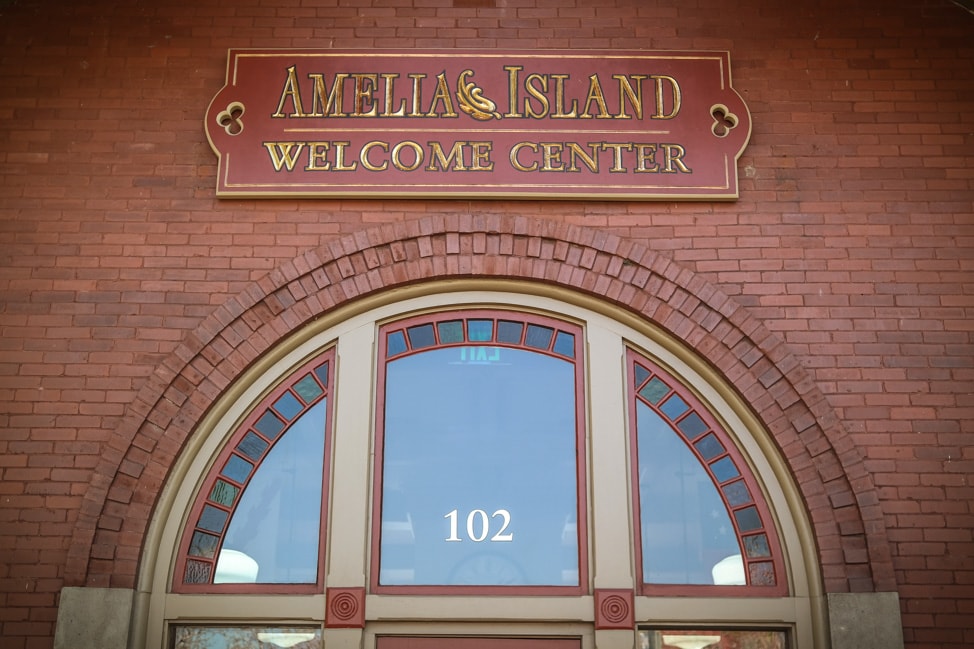 I took a look online for some new wedding vendors that have popped up in the years since our big day. Pam Bell Photography looks like a fantastic local option, and Agnes Lopez is a photographer with quite the Amelia Island resume as well.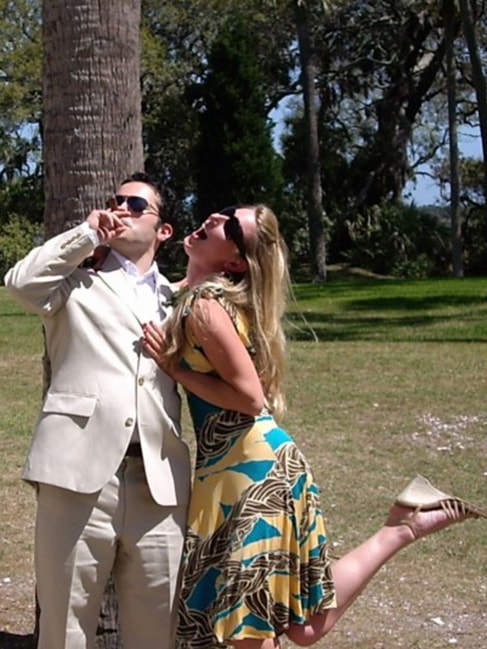 Our Amelia Island wedding was, not to brag, amazing. It reflected us a a couple and also the very best of our tropical destination. We were in the market for an intimate day at the beach, where we could wear flip flops (yup, we all did), and hang out with our friends.
From the pre-ceremony cocktails to the tiny milkshakes that adorned the dessert spread, it was everything we had hoped and so much more.