What's the single thing common to all of my previous trips to the Bay Area? Lots of rain.
I have so many memories of ducking into San Francisco stores when the rain starts, afternoons spent finding the best indoor activities, running and/or huddling under an umbrella from one place to the next. Never good enough shoes. Ending each day with soaked socks.
It's the Bay Area and we all know the drill out there. Rain is part of life.
As someone who tolerated a rainy climate for years in the UK, here's why it's not so bad: when the rain stops, life is magical. Every person in the city seems to come out of the woodwork, finding space for themselves at the nearest outdoor patio or patch of grass in the park. The physical urge to just soak in the sun, or maybe a Vitamin D deficiency, overwhelms.
The sunny days, no matter how infrequent, make the rain worthwhile.
This spring we spent two full weeks in the Bay Area. We were mostly in Oakland (the warmer and drier part of the bay), but spent a handful of days in San Francisco and a few up in the Napa Valley.
And would you believe it? For twelve days out of fifteen, it didn't rain. At all.
We did what we normally do when the sun comes out. Wandered around, staying far away from the confines of the house as possible. Sought out water views and patios and spritzy drinks. Played outdoor ping pong, when possible. We also took a few walking tours.
Free San Francisco Walking Tours
Walking tours (especially the free kind, where you tip your guide) are a staple of European tourism, but we don't see them too frequently in the States. It's no surprise that San Francisco is ahead of the curve on adopting the free walking tour. If any city would embrace the tenet that the consumer sets the price, it is, of course, here.
On one particularly sunny day (Cloud count? Zero.), I jumped onto a free San Francisco walking tour of the famous Haight Ashbury neighborhood.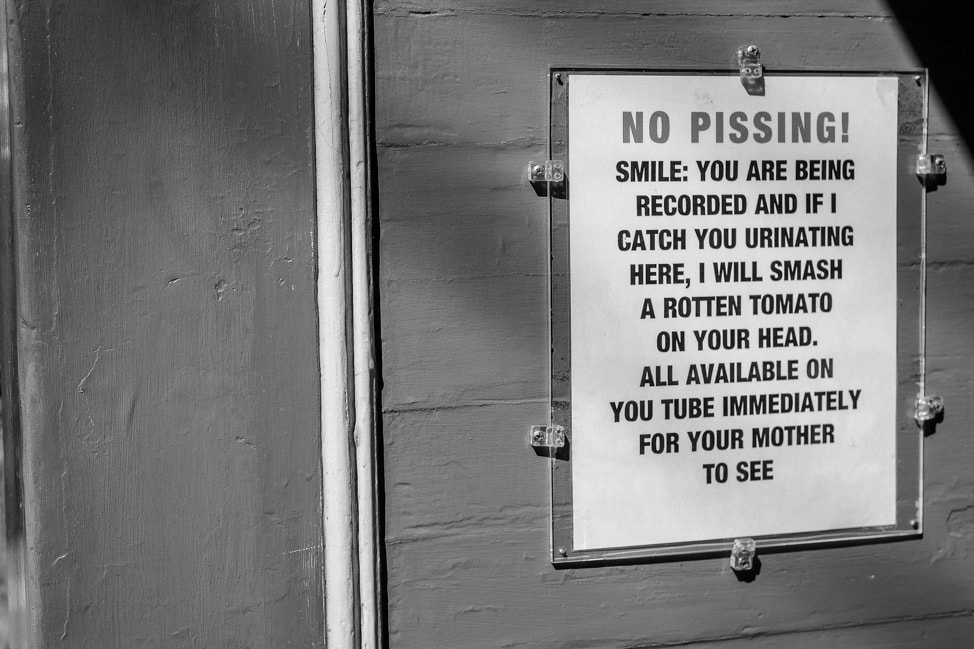 The Summer of Love in San Francisco
Haight Ashbury (named so by the street corner of Haight and Ashbury) has become a tourist hot zone over the years since the famous (infamous?) Summer of Love. Back then it was home to the fringe – jam bands and artists, people searching for community.
The actual Summer of Love, in 1967, was a bit of a bust, as it was widely advertised and far too many people showed up in the neighborhood than could possibly be supported by even the most generous city.
But the values of free love, activism and non-conformity were widely embraced in the area long before 1967.
Our tour guide, 'Wild' Wes, taught us all about the rise of groups like the Diggers, who tried to build a society entirely without money. We talked about the first free clinic in San Francisco, which is still running today. Along the way, Wes entertained us with renditions of famous music to come out of the neighborhood.
We also made obligatory stops at the houses where various musicians lived in the mid-1960s, including the Grateful Dead and Janis Joplin.
Haight Ashbury may have once been known as a neighborhood for those who couldn't afford something nicer. Today, it's home to block after block of grand multi-colored houses that have been impressively restored. It's also where you'll find the city's most eclectic collection of vintage clothing stores, tie-dye and tattoo parlors.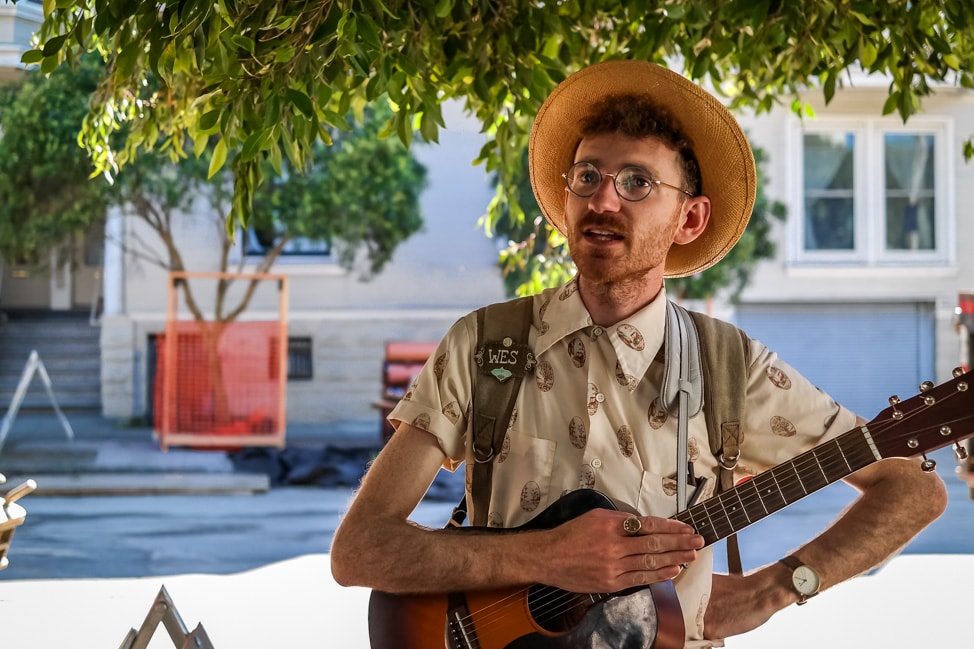 Don't forget the fantastic people watching. A couple riding by on a motorcycle, holding pet rabbits in tiny aviator helmets was a personal highlight.
Haight Ashbury is the type of neighborhood that you come to because it's in every guidebook ever written about San Francisco. But you stay in Haight Ashbury because it's one of the city's best melting pots, where all sides of humanity coexist in one multi-colored explosion of individuality.
And free love, of course. Don't forget the free love.
Pro Tips:
We sampled a few great walking tours while we were in the San Francisco area this spring:
Wild SF Walking Tours has a wide variety of tours available, some free and some for a fee. This Haight Ashbury tour is one of their perennially free tours.
San Franscisco City Guides, which is a partner of the San Francisco Parks Alliance, has the largest repertoire of tours, and is highly reputable. We really enjoyed a specialized tour about Alford Hitchcock with them.
Free Tours by Foot also hosts a wide variety of tours (including their newest, a full-day tour of the city), and is highly rated, but we did not participate in any of their tours to comment further.