In many ways, Tokyo is exactly what I expected. I knew about the neon lights, the varied and unique cuisine, the anime culture.
It was overstimulating and energetic and drowning in such good food that we're spoiled for a lifetime. Fantastic sushi lunches for under $15USD are now the gold standard and anyone trying to twist my arm into crap sushi for double the price will be sorely disappointed. I'm boycotting all of it.
But I find myself a little on the fence about Tokyo – I didn't fall in love fast and hard like I do with some places. The city, sprawling and massive, makes you work for it. You have to know where to look, and how to get there, to find the real gems. Thankfully I have Drew, who was willing and eager to turn over every research stone, so we left the country well-fed and feeling like we saw sides of the city that many visitors rarely glimpse.
How hard you're willing to work for Tokyo will impact how readily I recommend you go there.
Our time in Tokyo began like most people – landing in far-flung Narita airport, nearly 60 miles out of town. A system of fast trains exist to haul people back to town, but by the time all was said and done, it was nearly 2.5 hours before we set foot in our centrally-located Airbnb apartment. Extremely detailed directions and self-check-in meant that we were able to quickly collapse into bed after a long travel day.
The next morning dawned bright and early as the primary school next door went into session. Hundreds of adorably-clad kids wearing multi-layered plaid uniforms, boxy backpacks and matching hats, swarmed the school and we were up for the day.
I went down the block for coffees and was greeted with one of my most favorite things about Japan – an incessant stream of chatter from the baristas, high-pitched and fluttering. The coffee shop was busy, and people were in and out, so my guess is that they were greeting people and calling out orders. But to me, it sounded like lilting baby talk, cooing and smiling. I was left staring back, wide-eyed and grinning, like an engaged six-month-old.
I have no idea what you're saying but I don't care because you sound nice and I like it.
Our five days in Tokyo were spent soaking it all in. That's a bit of a tired metaphor, but in Tokyo, it kinda feels like a slow absorption. We got nice and comfortable in our neighborhood, only to take the subway into the center of a neon universe until the strobe lights got too nuts and we retreated back to the calm. We found solace in the orderly manner of the Tokyo people, respectful bows and quiet queues inside the sticker lines on the floor.
Some of the highlights included a food tour in an East Tokyo neighborhood, and cocktails at the top of the Park Hyatt (we are not the only fans of Lost in Translation, it seems). We spent Saturday watching the qualifiers for an annual tennis tournament in town and we went to a local art festival one night. We made the mandatory trip to watch people cross the street near Shibuya Station and meandered through Harajuku, the street in Tokyo that used to be filled with crazily dressed teenagers but is now home to a vast array of high-end boutiques.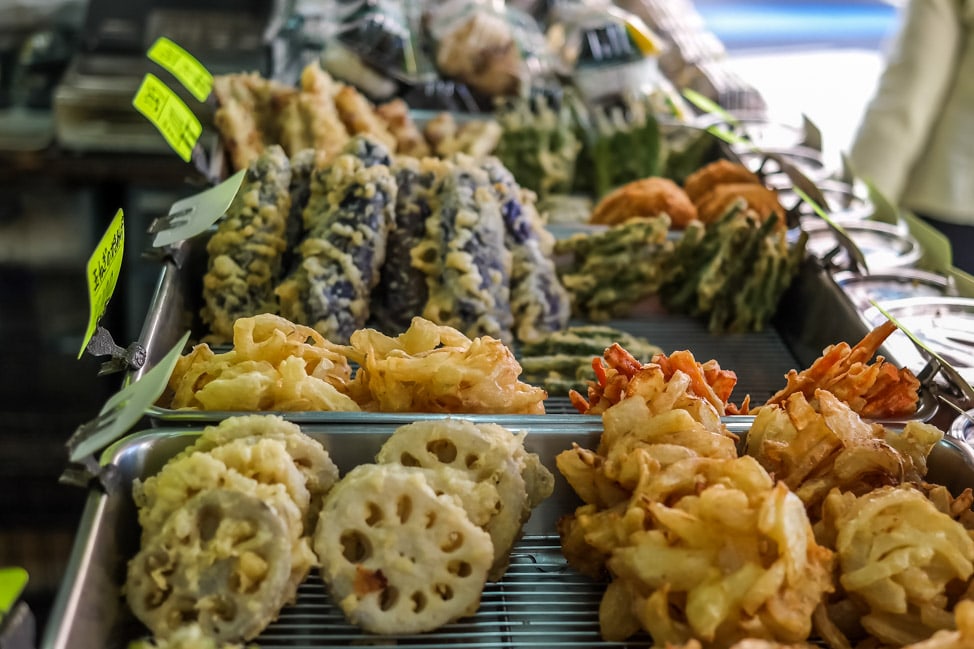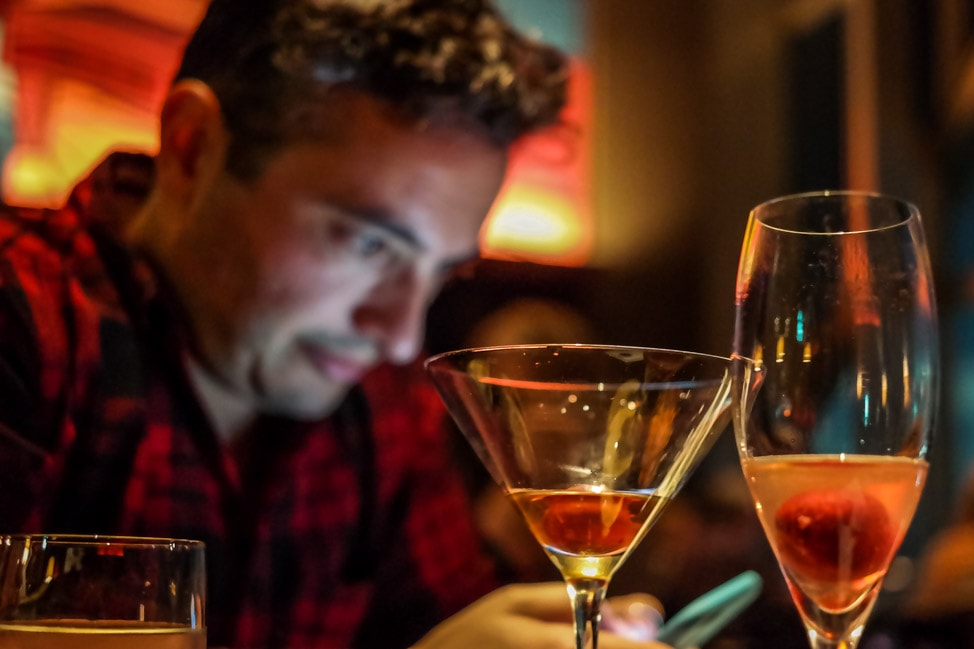 I've been thinking about why watching the street crossing at Shibuya has become such a thing in Tokyo and here's my theory: the Japanese are rule followers, and waiting for a pedestrian green light to cross the street is a rule taken very, very seriously. If this same crosswalk existed in New York City, for example, it wouldn't have the same effect because people would cut through traffic and cross before the green light all the time. What makes Shibuya fun is that it goes from no people to ALL the people in an instant.
In between our adventures exploring, we ate. And ate and ate.
We discovered the joys of lunchtime sushi (a serious bargain compared to dinnertime sushi, many restaurants serving a similar menu for a fraction of the price), and I had a transcendent experience with grilled chicken at a tiny yakitori restaurant in Roppongi Hills. Grilled meats on a stick are not exactly new news, but did you know that a tiny squirt of lemon juice right before you take a bite takes the grilled chicken from great to mind-blowing? Neither did I. Lesson learned.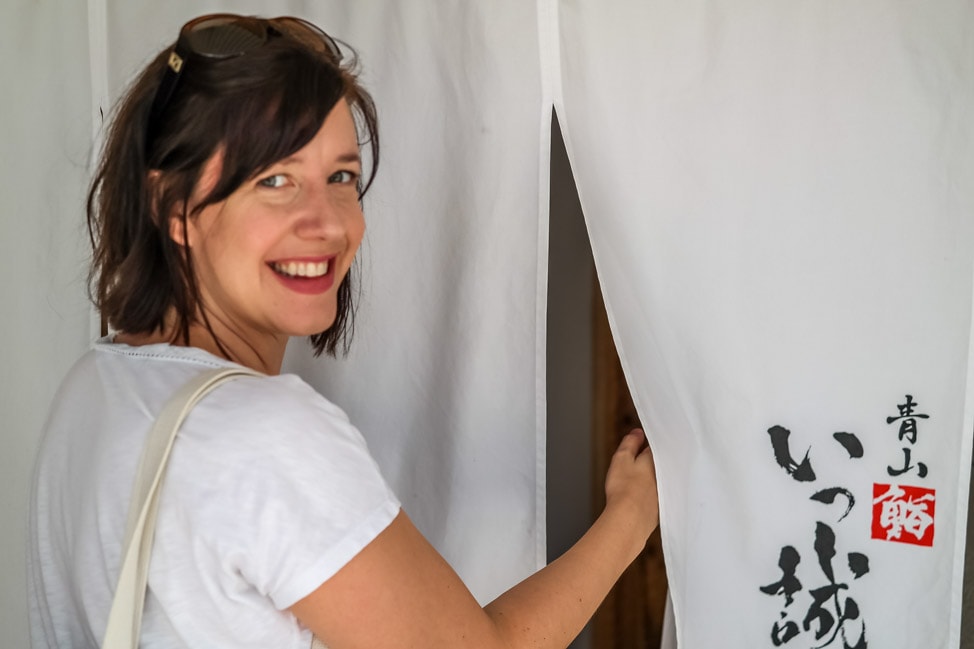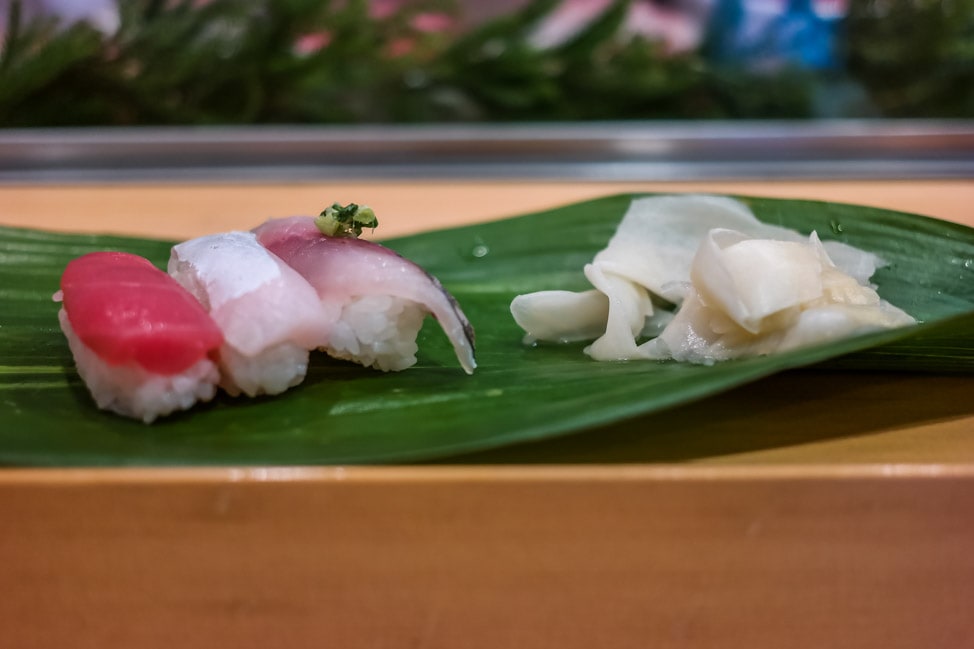 One evening we went to a hedgehog cafe. I guess it shouldn't be a surprise from the country that brought the world cat cafes…it was only a matter of time before Japan took that idea to the next level. I am very sensitive to animal welfare and I was very pleasantly surprised with the care of the hedgehogs at Harry's. The hogs and hoglets' time is carefully managed, and they get plenty of breaks from humans. The staff also seem to genuinely love them, and many have hedgehogs of their own.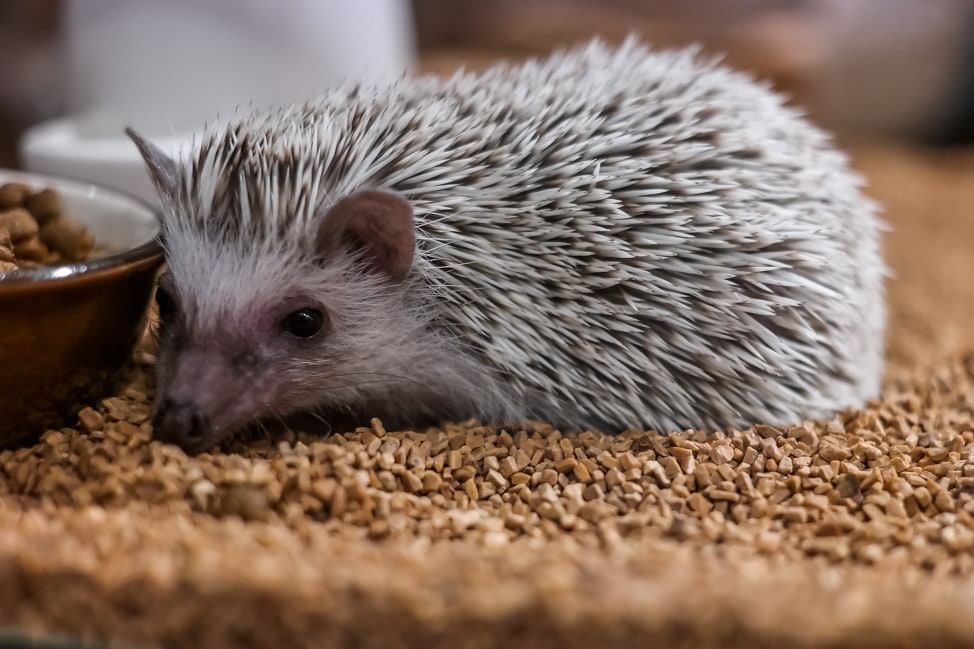 As I often do when I travel, I thought about friends and family who would love Tokyo. Our friend Tom would surely get a kick out of the crazy video arcades, Drew's buddy Joe would literally cry after eating at that yakitori place, and I can imagine our favorite foodie friends Ben & Allyson running around town with us, our eating partners-in-crime. But I don't think either set of our parents would love Tokyo much, and I can imagine one of my more highly-sensitive sisters being completely overwhelmed by some areas of the city.
If Singapore is 'Asia Lite' – the type of place where even the most novice traveler can get around easily, Tokyo is 'Asia Plus.'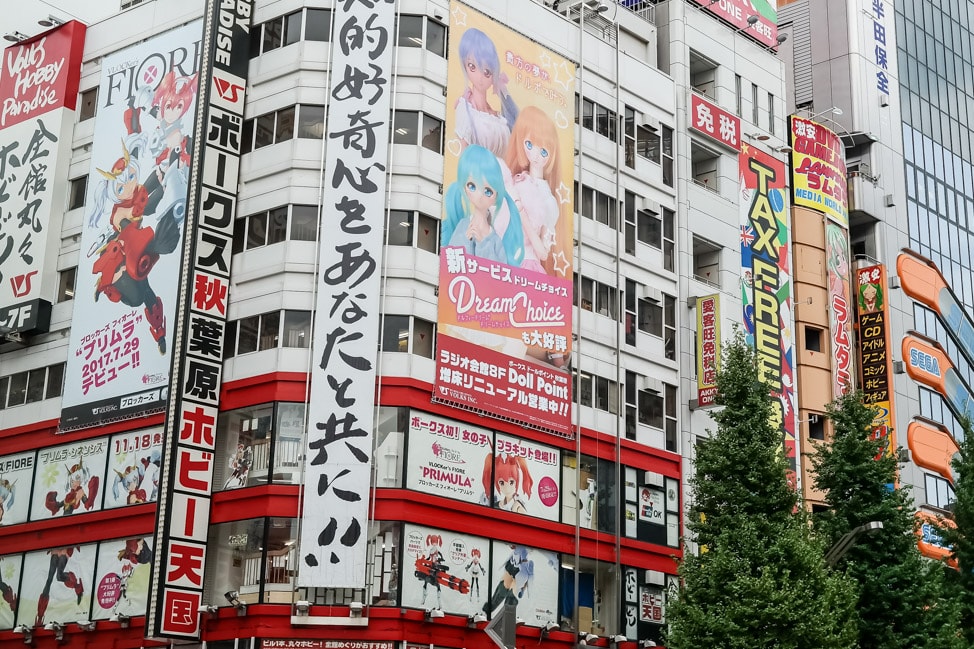 Most Tokyoites don't speak great English. English is not a compulsory school subject until middle or high school and even then, it's just taught for a few years. Japanese is a widely spoken language in its own right and the country doesn't feel the need to require its students to conform to some idea that you need to know English to get by in the world. That's totally fine by me, but it's important to know going in. (Italy strikes me as very similar in this way…I'm always surprised by the lack of English-speakers in Italy, but they have a very similar approach to English requirements in school.)
So as not to scare you off, nearly all signs have both Japanese characters and Latin alphabet and lots of smiling and bowing and 'arigato' will take you far in this very friendly and welcoming culture.
My biggest complaint about Tokyo, and the feature that keeps me from whole-heartedly recommending it to everyone in my life is the complicated transport system. I can't believe the many online resources who claim that the Tokyo system is 'simple.' Yes, signs are in English and announcements are in English. But that's not what makes the system complicated.
When you want to go somewhere in Tokyo, you can't just go to the subway and plot the best route from Point A to Point B. Many of the individual subway lines are not, in fact, connected. You are on the JR system or the Tokyo Metro system. They do not share infrastructure. To transfer from one to the other, you literally exit one station, pay, and re-enter the other, which may be down the block or around the corner.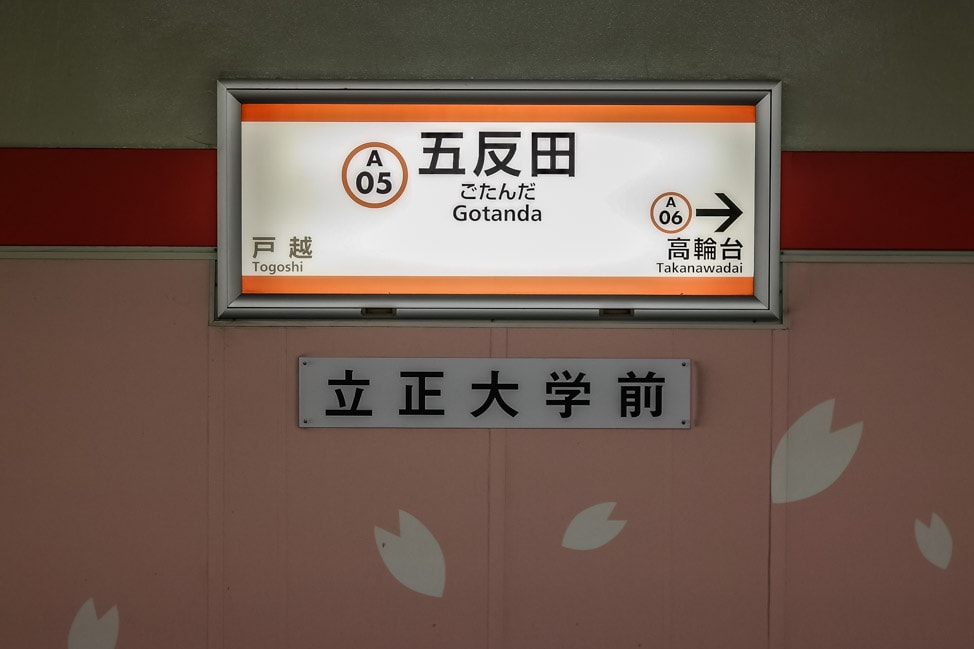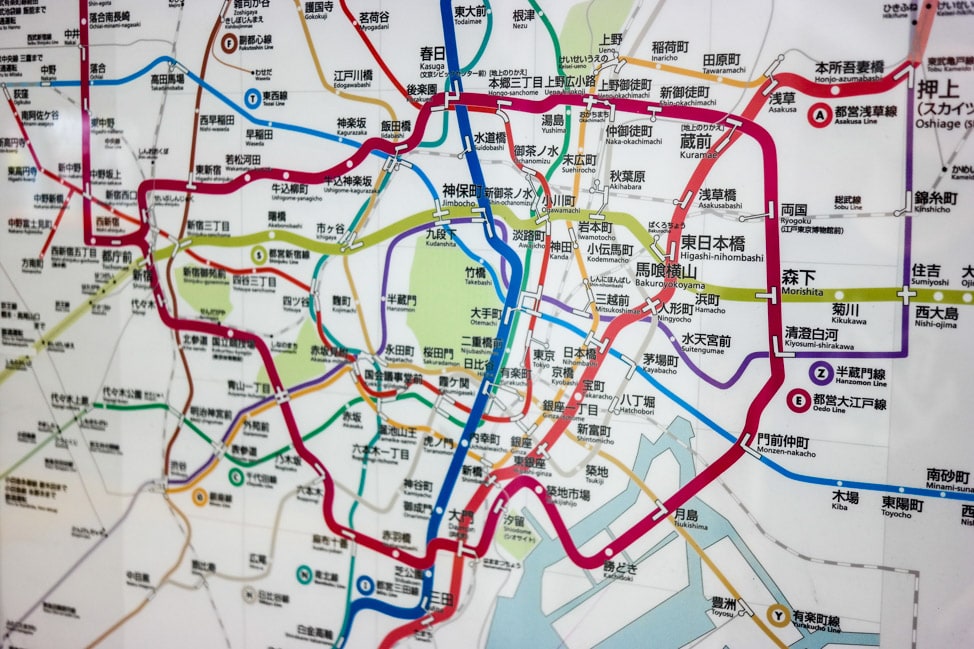 Once you sort that out, each line of the metro system has a color, a name and each stop has a number, and name. ('Wait, are we going to HK19 or Osaki? Or are they the same?') On the train platform, there are signs for where to stand for each car on the train, all in a variety of colors and shapes. ('Oh, this '6' doesn't refer to my stop – HK6 – it's referring to Car 6!') To add to the confusion, there are not just local and express trains like in NYC, but local, semi-express, limited express, and express, each represented by a different color on the same line. That color is, of course, different than the color of the line on the metro map. It's like the executives thought, let's just give the people ALL the information about the train station, instead of selectively choosing what information is actually critical or not.
As we, two very seasoned public transportation veterans, struggled every day with how to get where we were going, I thought to myself, I would NEVER let my parents loose in this system.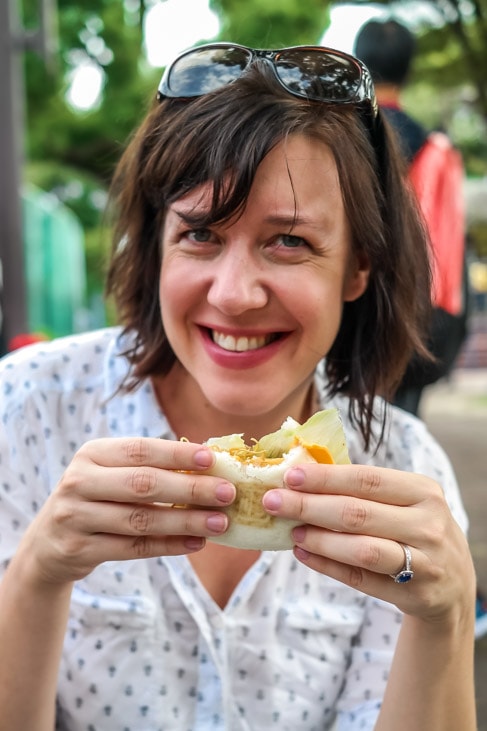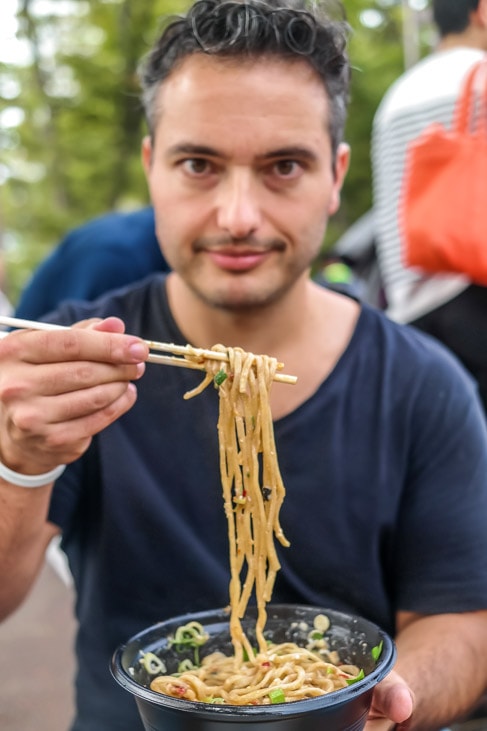 Now that we're out of Tokyo and out of Japan, I can say with more confidence that Tokyo is a delight. I loved finally getting a taste (both literally and figuratively) of this important world culture. I can also say that I'm excited for a chance to return.  I'm fairly certain that living in Japan for years would be the best way to learn the intricacies of the place and to finally get comfortable with the subway.
In the meantime, I would be a happy camper if the whole world over took to bowing in a respectful manner to strangers and friends alike. It's such a nice way to be in the world, a simple acknowledgment and respect of another human. I thought I would find this practice too stuffy or formal, but I'm all in.
While I plan my next foray to Tokyo, I'll happily extoll the virtues of $15 sushi lunches and hedgehogs and kids in plaid.
Have you been to Tokyo before? What were your thoughts about the city? Did you find the metro as confusing as we did? Share your thoughts in the comments section below!