A neighborhood with gangsters, crooked cops, and Russian bodyguards sounds like something out of a movie.
Yet, imagine the scene not in New York or Chicago but in Shanghai, and more specifically in the neighborhood called  the Former French Concession. This section of the massive, sprawling metropolis feels a little different and has a story to tell.
I embarked on this Shanghai walking tour with Noodle Tours, a private tour company based in the city. They offer tours in a variety of areas, but the Former French Concession (FFC) jumped out at me. I've walked its streets before, but knew little about its history.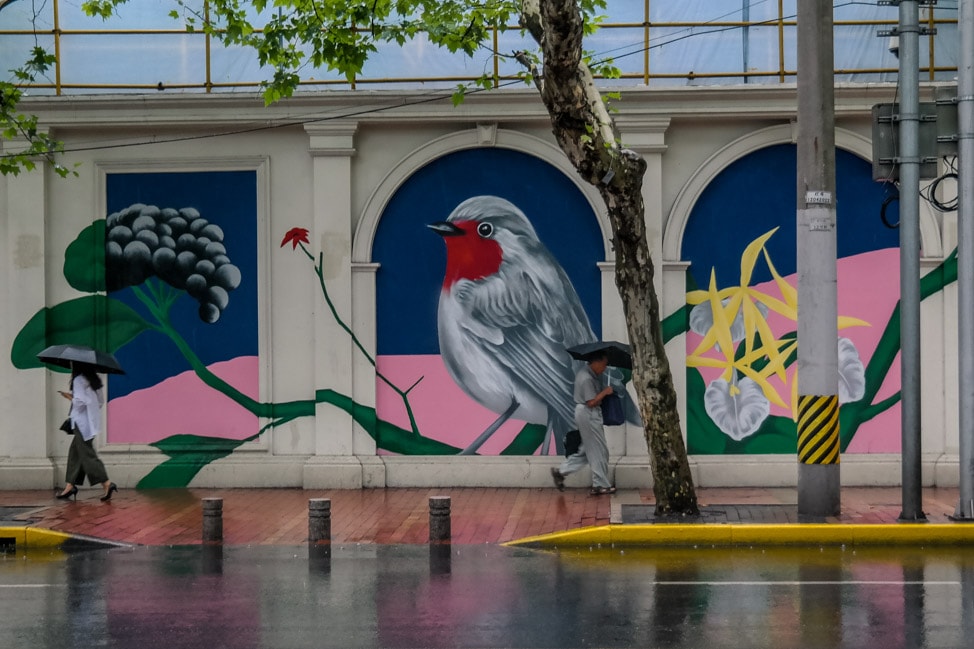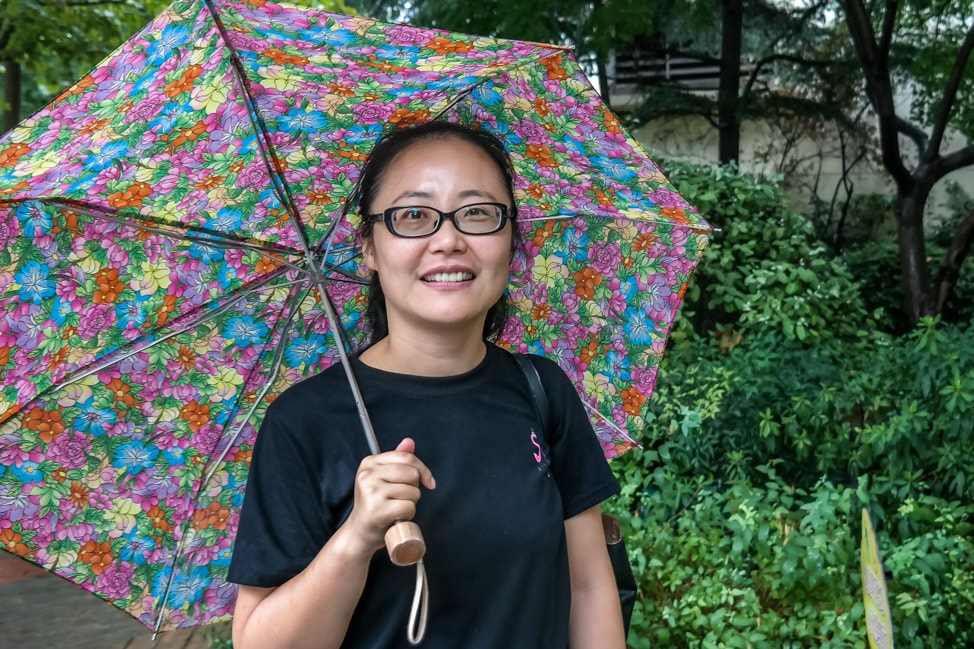 My tour guide for the three hour tour was Lily, who I met outside of the Okura Garden Hotel. This Art Deco masterpiece was built in the early 1920s by French expats, who turned it into the French Club. It quickly became the place for expat socialites to meet, drink, and dine.
Across from Okura Garden Hotel is another hotel and event center. While not particularly beautiful (see the brick behemouth three photos down), this hotel and complex was the only one in Shanghai after the rise of Communism. There, US President Richard Nixon met with Chairman Mao during his visit to China in 1972 to normalize relations between the two countries. There, the Shanghai Communiqué was signed.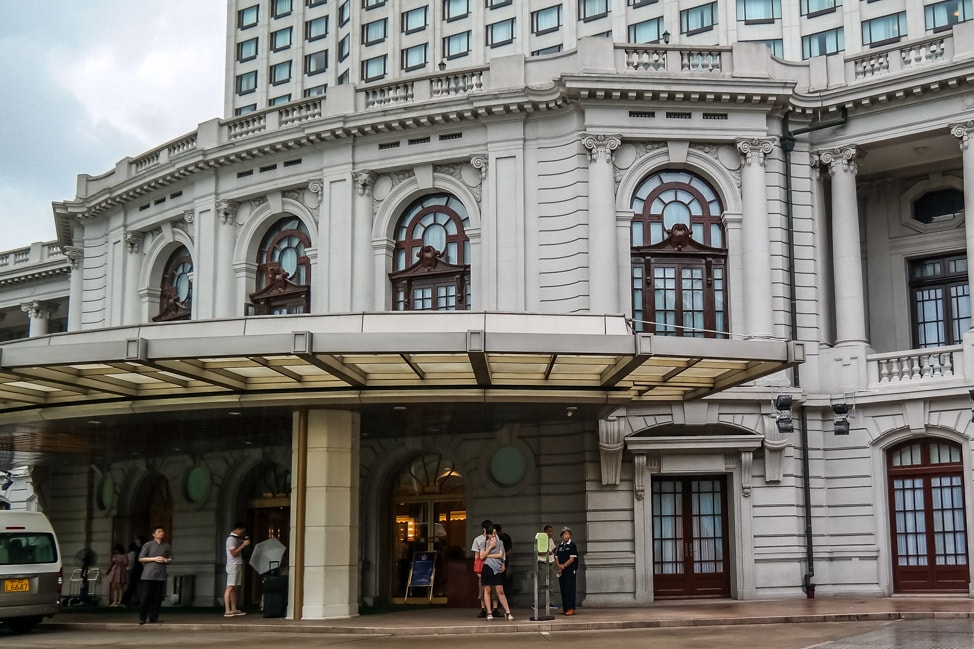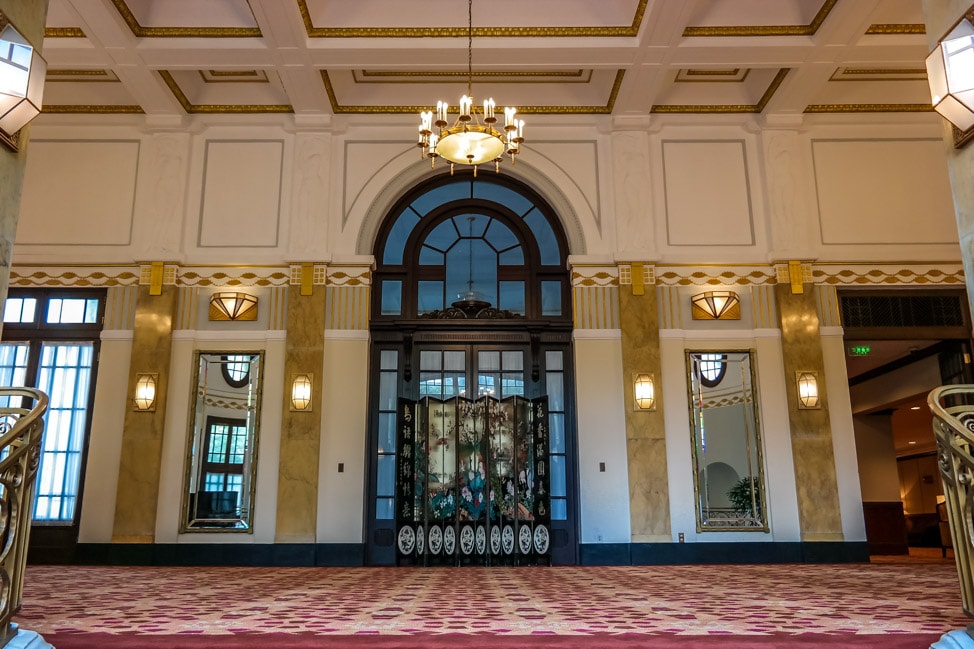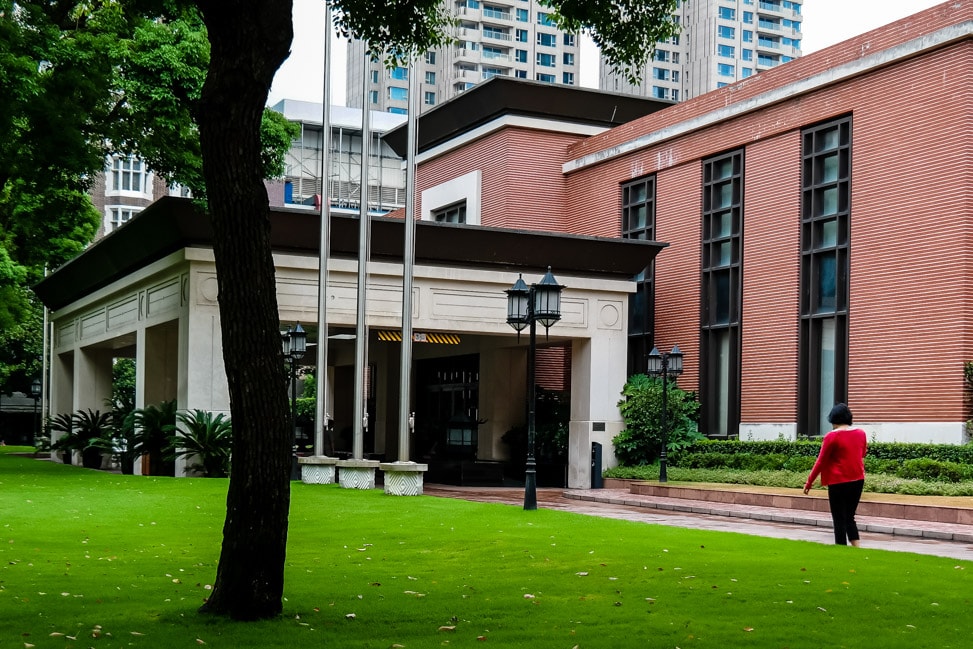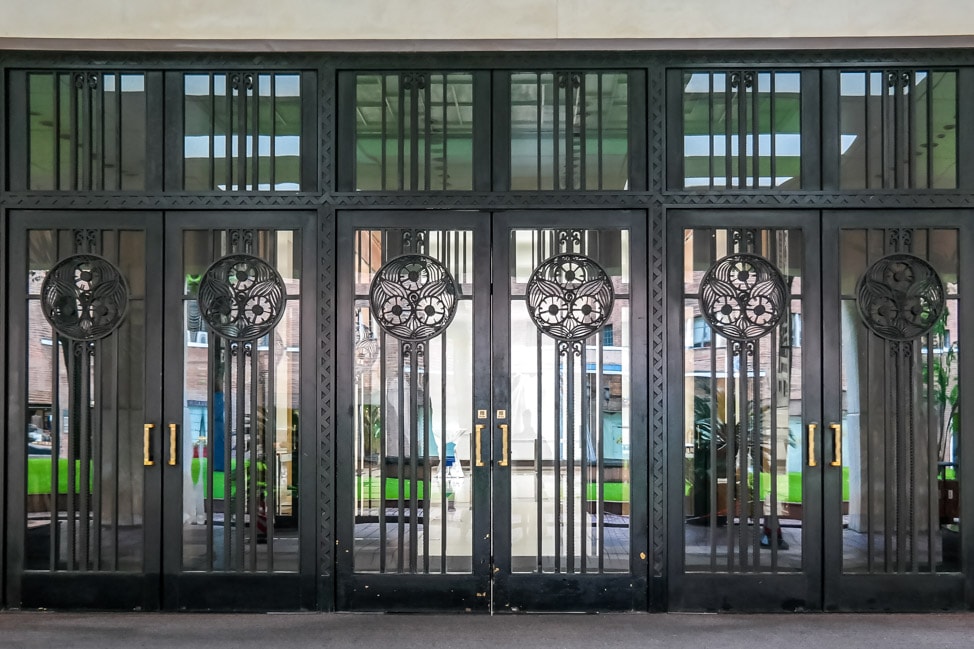 Lily dove deep into the history of both Shanghai and the FFC, starting with the Opium Wars in the mid-1850s. These conflicts brought foreigners – British, French and Americans among others – who wanted to take advantage of trading in the Far East. Back then, the compact Old Town of Shanghai – then a walled city – was not suitable for the prosperous merchant traders settling there. The FFC, with plenty of open land, become the place for expats to build larger homes away from the cramped quarters of the Old Town.
European-style single family row houses began to spring up across the FFC, flanked by larger estates for the wealthy elite.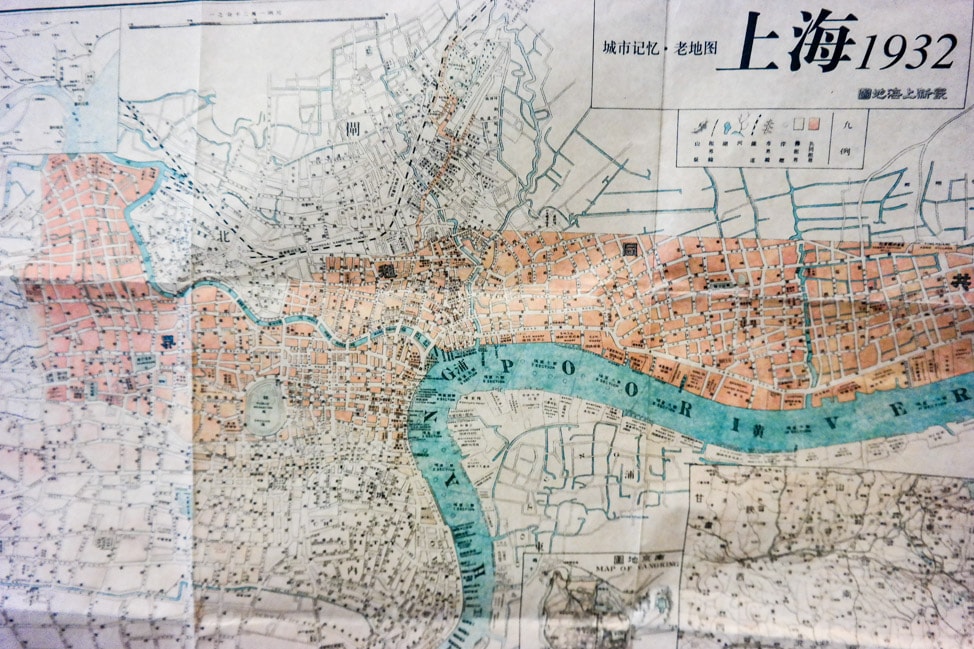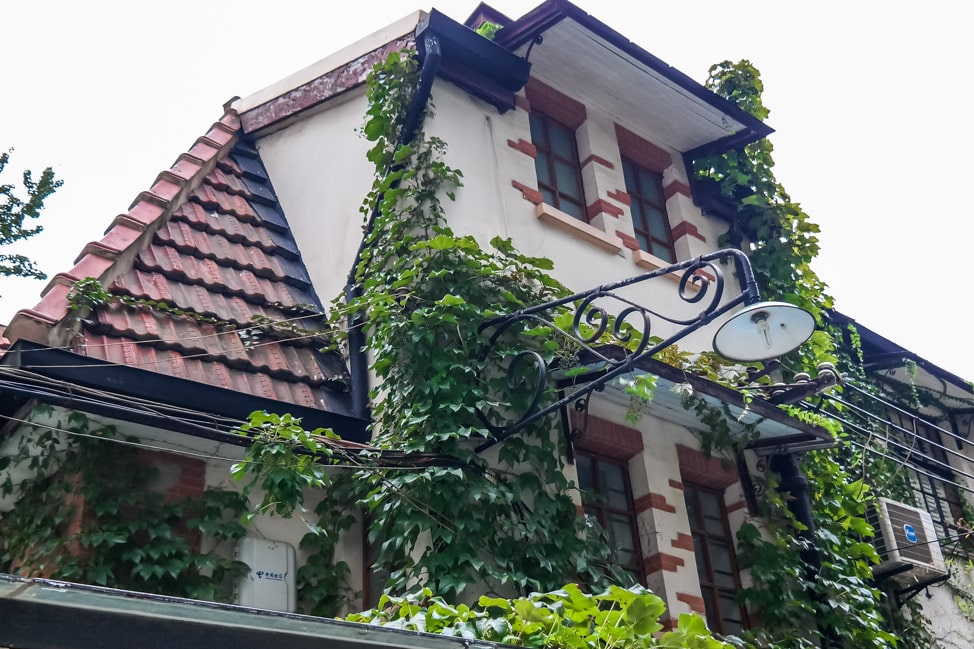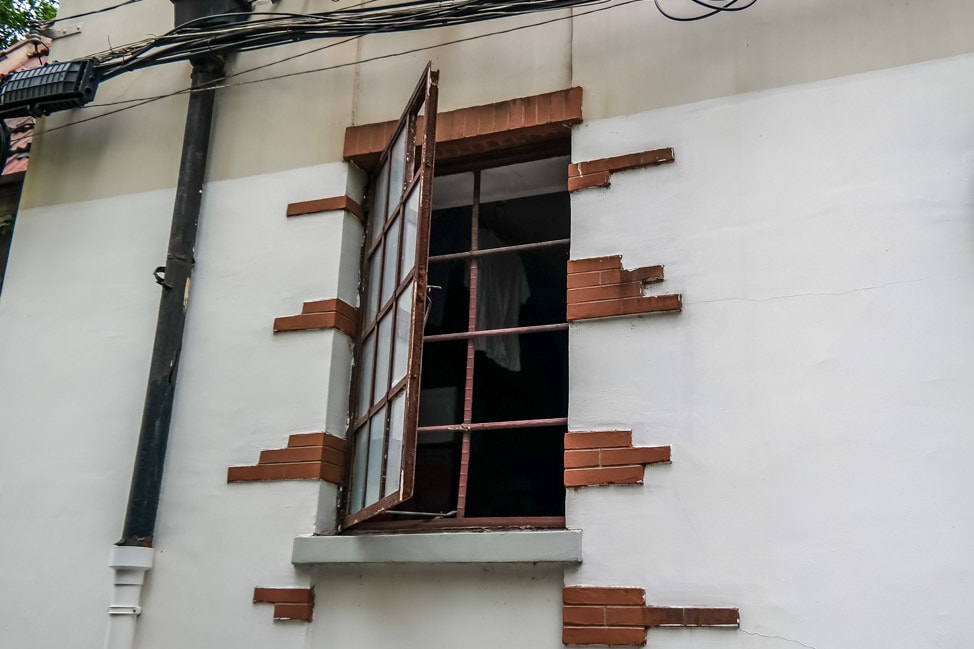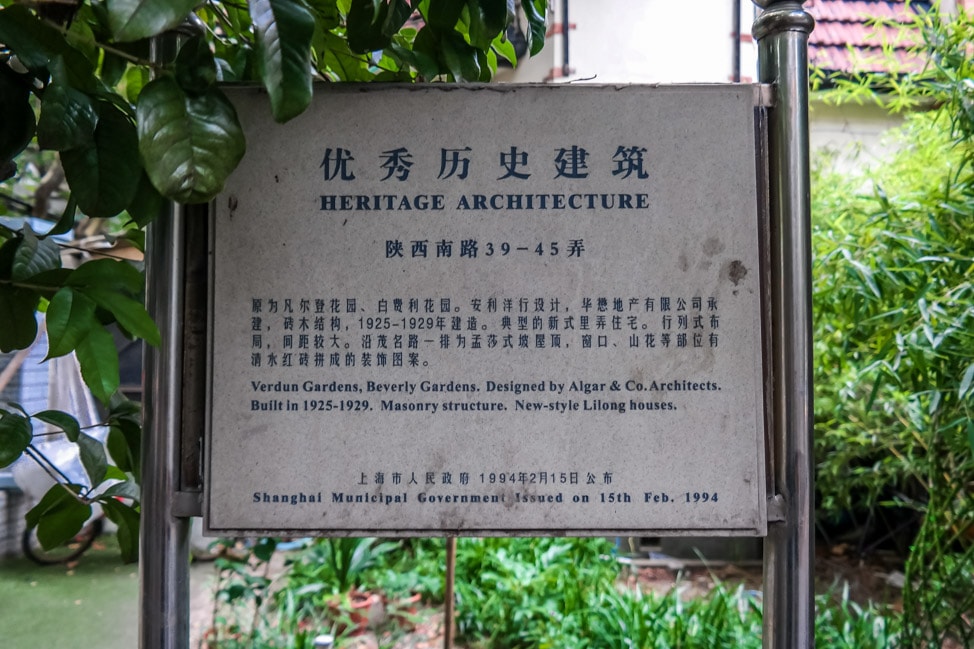 Lily and I continued our walk through the neighborhood, shaded by the large Sycamore trees that line almost every street.
I learned that the story of the Former French Concession is not actually about the French, who never settled in big numbers, but the mixing of nationalities and religions. Thousands of Russians fled to Shanghai and entered the mix after the Russian Revolution in 1917. That resulted in a boom of retail stores and commercial areas, and the opening of Russian Orthodox churches alongside existing synagogues and Catholic churches.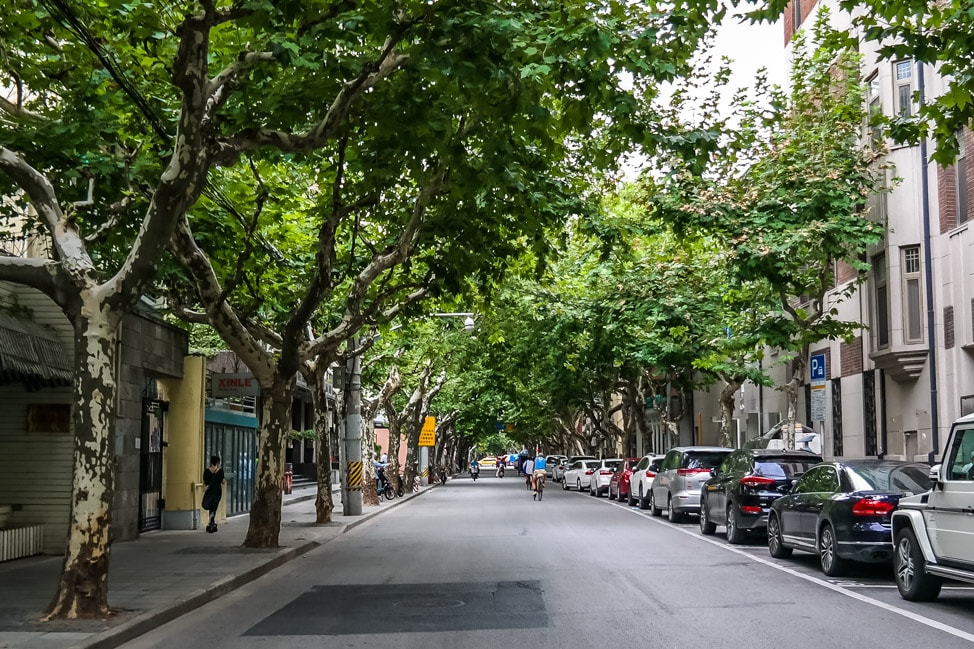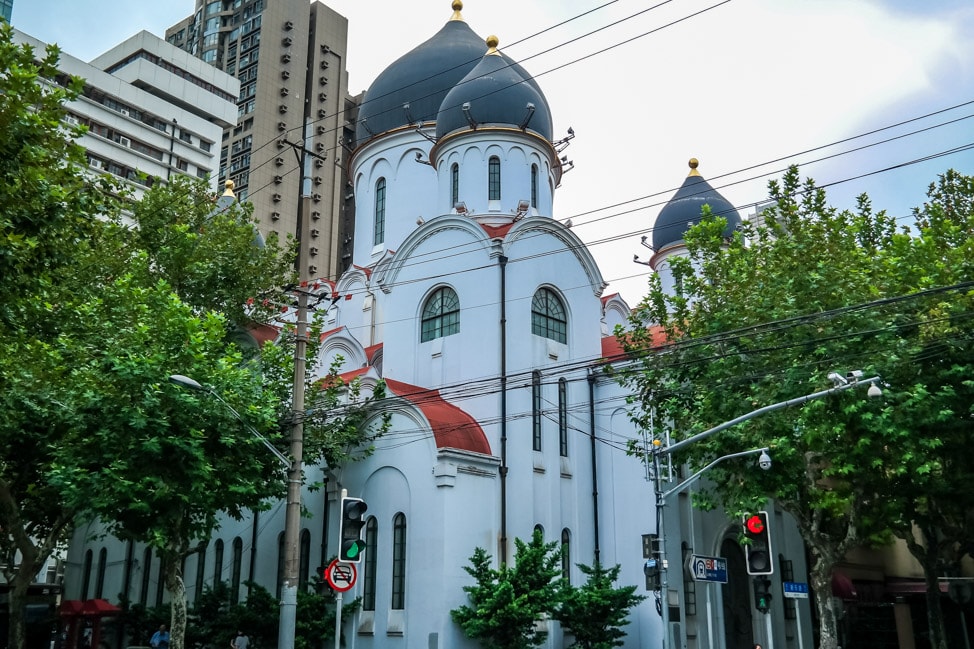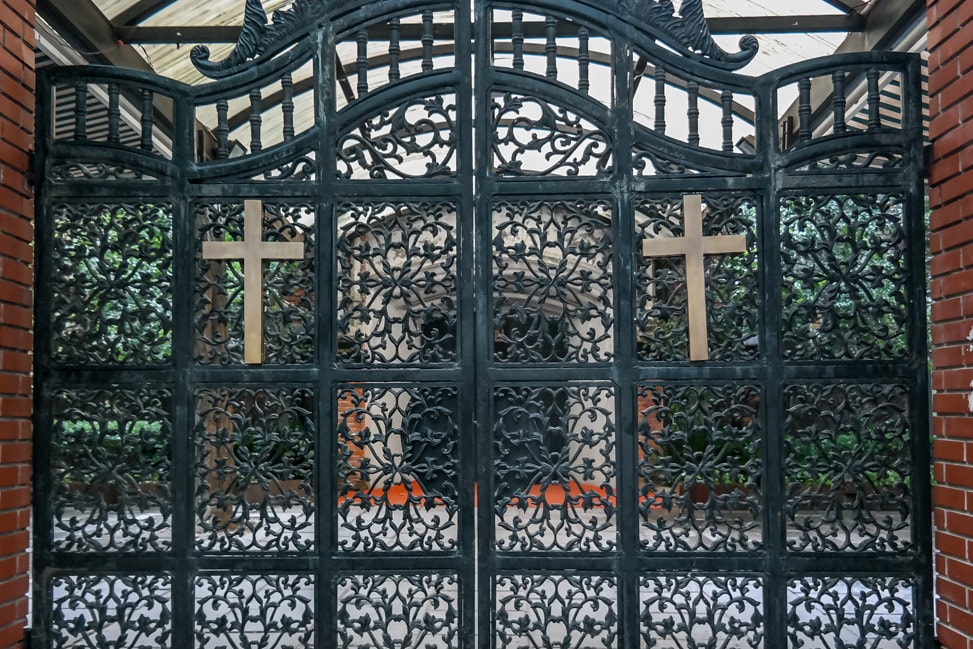 The bustling merchant business meant that a whole host of foreign companies needed to move goods from Shanghai to all over the world.
It is here that organized crime enters the story, and not a moment too soon.
Crooked shipping experts promised to ensure that goods made it onto ships on time, for a healthy cut of the profits. The gang flourished thanks to Huang Jinrong, the highest ranked Chinese official in the French Concession Police. He and his wife ran a criminal empire for years in the FFC, running gambling dens, prostitution rings, the opium trade, and protection rackets.
Huang Jinrong's dealings led him to become associated with the notorious "Green Gang" and one of their gangsters, Du Yuesheng, better known as "Big Eared Du." Eventually, Huang turned over his empire to Du in the mid-1920s, who diversified the business by setting up legitimate shipping companies and his very own bank.
Below is The Mansion Hotel, the former headquarters of the gang. It was here that "Big Eared Du" conducted his business. At one point, his crew controlled a vast majority of the world's opium trade and is rumoured to have sent $20 million per year to French officials as a payoff so he could continue his business in the FFC.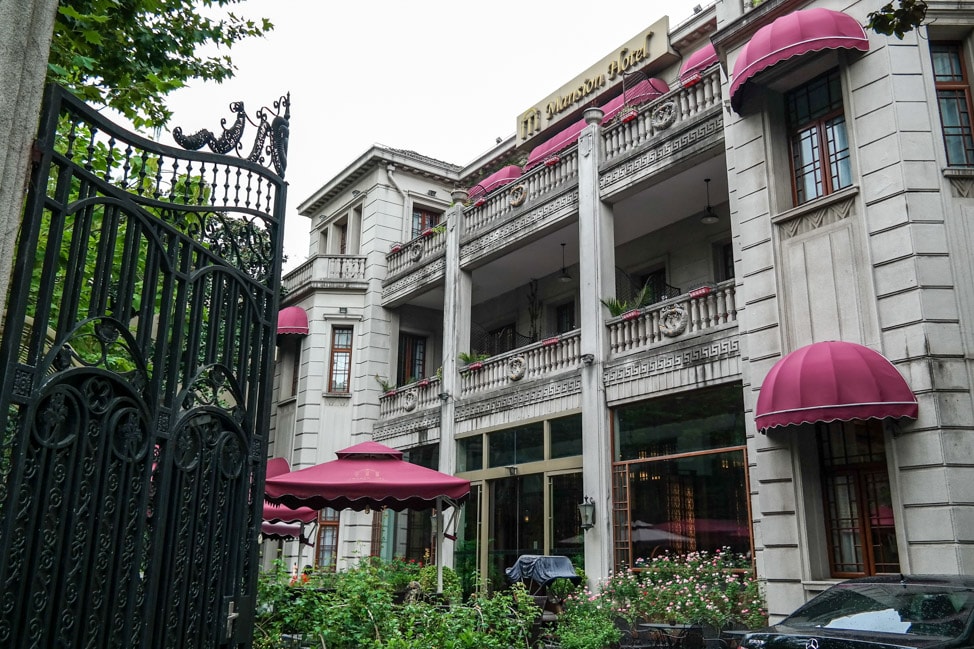 Within a few years, Du became one of the wealthiest businessmen in Shanghai, complete with Russian bodyguards (obviously) and a mansion.
The home, now a luxury hotel (below), is massive, allowing for plenty of room for Du's numerous wives, who each received their own floor. He even built a temple in the corner of the property, and had the audacity to paint it purple and yellow. At the time, those colors were reserved solely for the Imperial Palace in Beijing and could not be repeated.
Things got political when Du became aligned with Chiang Kai-shek. Du and his Green Gang was tasked with removing Communist Party leaders (the future Chairman Mao attended his very first Communist Party meeting in the FFC). This relationship benefited both parties, as Du provided troops and munitions to Chiang, and in return, Du was allowed to conduct his illegal business dealings without fear of reprisal.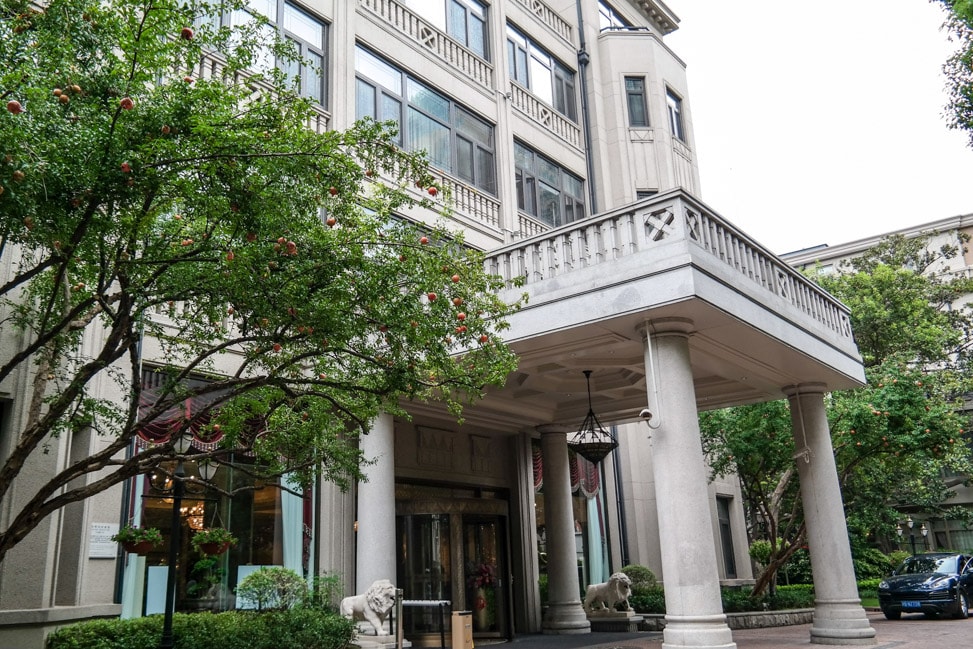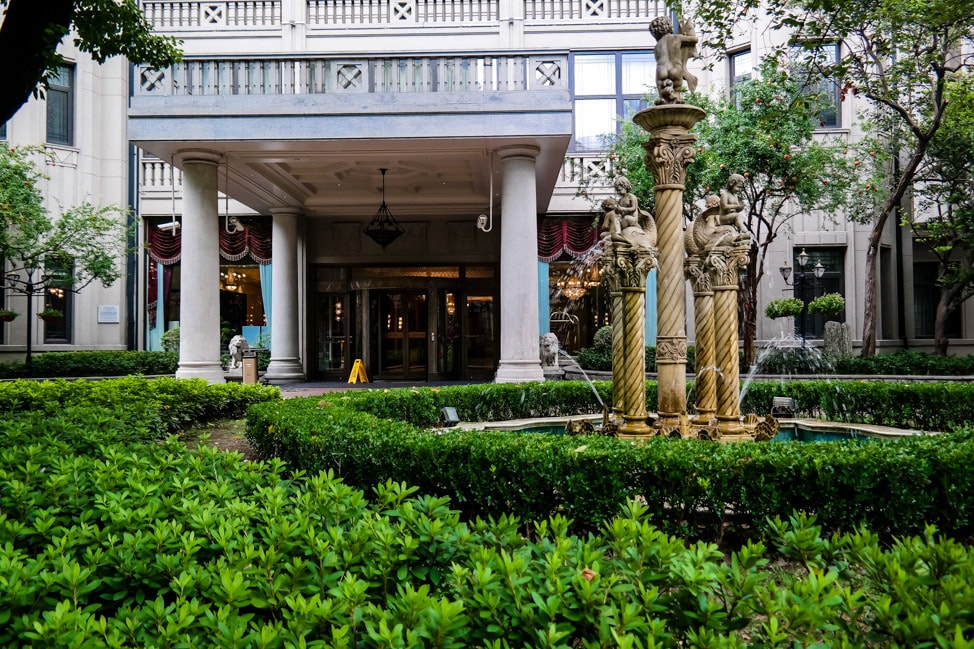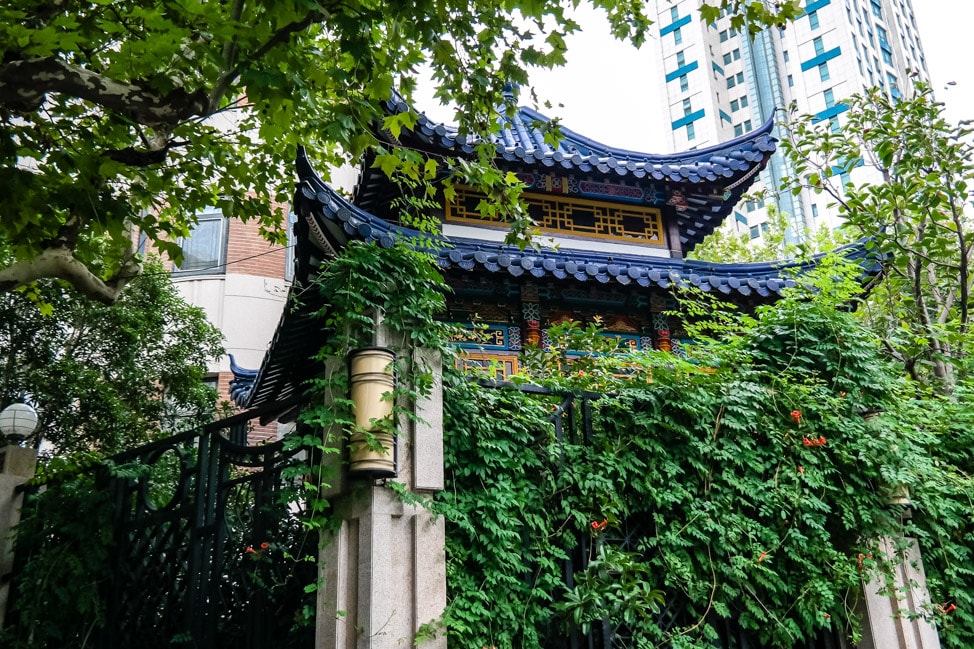 After the Communist Party defeated Chiang's Kuomintang government during the Chinese Civil War in 1949, Chiang went into exile in Taiwan. Du and his big ears were forced to flee Shanghai as well, and he settled in Hong Kong where he died.
The Green Gang disbanded, their businesses seized by The Party.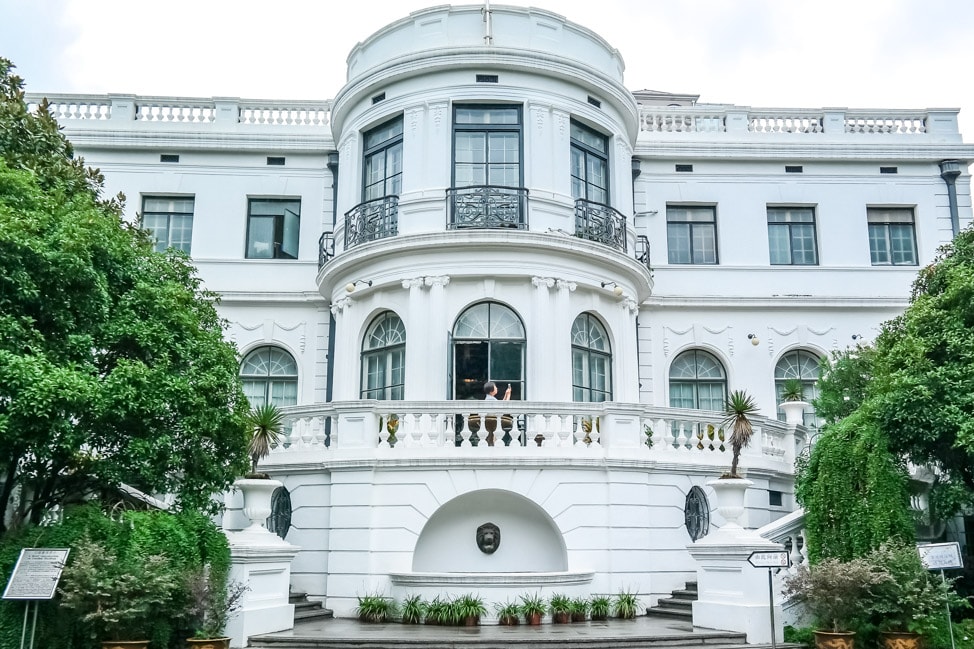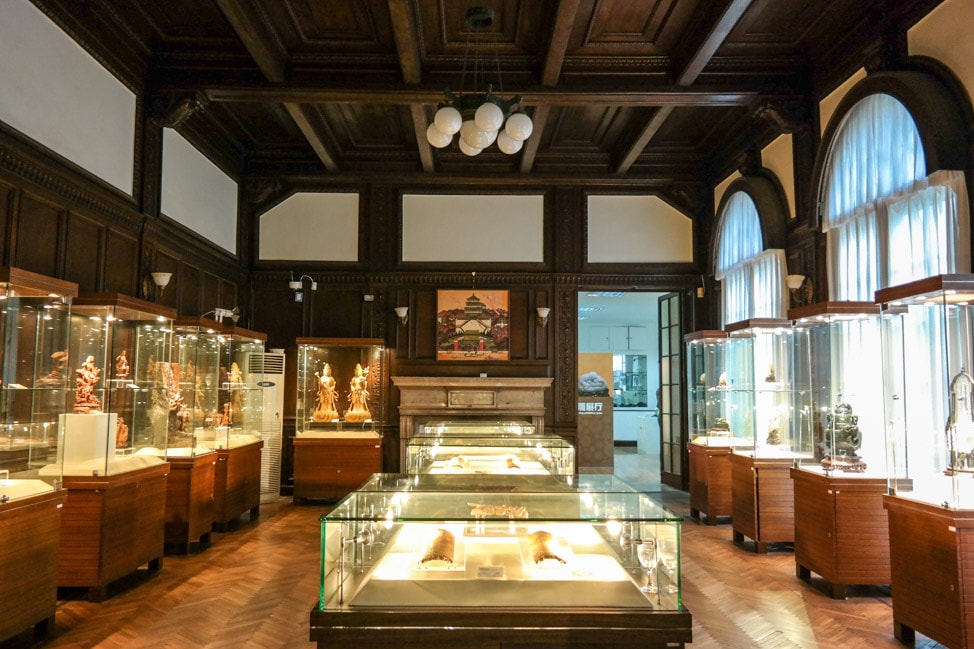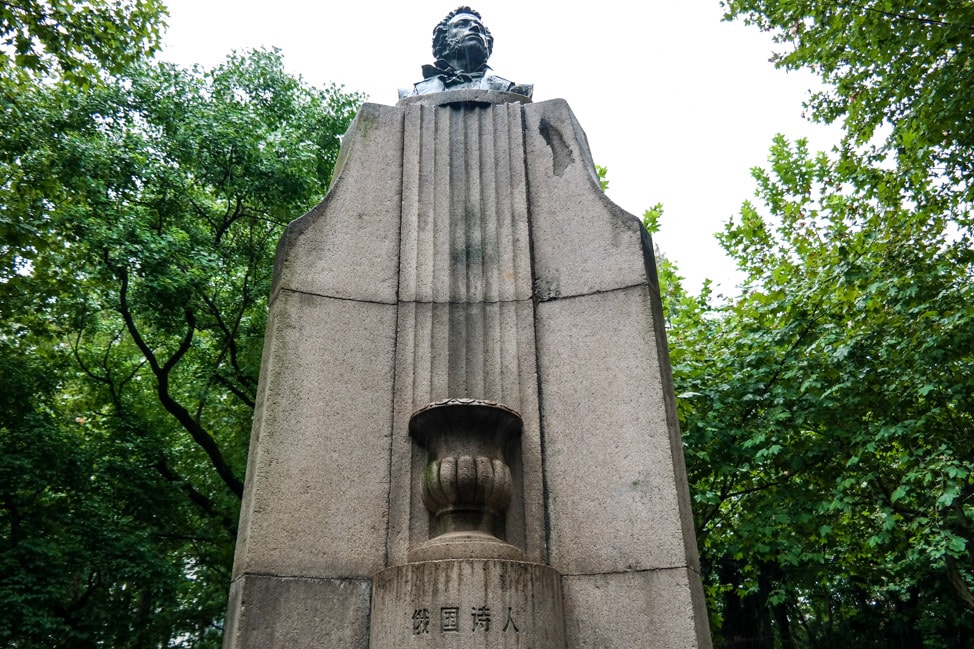 While the tale of Shanghai organized crime might make for exciting reading, the rest of my walking tour was filled with other interesting stories, like how the statue of Russian poet Alexander Pushkin was the first statue of a foreigner erected in Shanghai.
I always love it when a place can be described as having a 'storied past' and now I can with confidence that Shanghai's FFC is solidly on that list.
Noodle Tours brought the FFC to life, and made me understand the beauty of a private tour experience. Lily and I walked at our own speed, and I never for a second had to strain to hear what she was saying above a small crowd of other people. No ill feelings to the many other tours I've taken in my life, but the one-on-one experience does wonders for knowledge retention.
For anyone interested in history, Noodle Walking Tours and their guides are a great resource for a fantastic introduction into Shanghai history. They cover a wide range of topics and neighborhoods, and I have a long list of topics I want to cover in future visits. I can't wait for my next Shanghai walking tour!
Thank you to Noodle Tours for hosting me on this tour. It was such a unique experience. As always, we only share our true feelings about our travel experiences, but this one was special for sure. To see their list of private tours, check here.
Want to read more about Shanghai? Check out our most recent post: The Shanghai Nightlife Guide to Rooftop Bars! You deserve a tasty cocktail after a walking tour.