There are some things we expected to love about life in London. Afternoon tea, big red buses, and the prospect of meeting royals spring to mind. We knew there would never be a shortage of things to do in London. But as with any place, once you dig below the surface and become immersed in life, new and surprising favorites start to emerge.
Last year during a visit to the States, on an epic road trip that took us 3,800 miles, we bemoaned the fact that there were literally zero English pubs dotting the countryside where we could stop for lunch and a view of something other than a stretch of interstate. Forget the abundance of Dairy Queens and truck stops with a million brands of beef jerky. We wanted an English pub.
Clearly, our life in London was starting to impact us.
Now here on the precipice of a new adventure, one that will be outside of this island's borders, it's about time we clued the world in on all the aspects of London life that we will really and truly miss, big and small.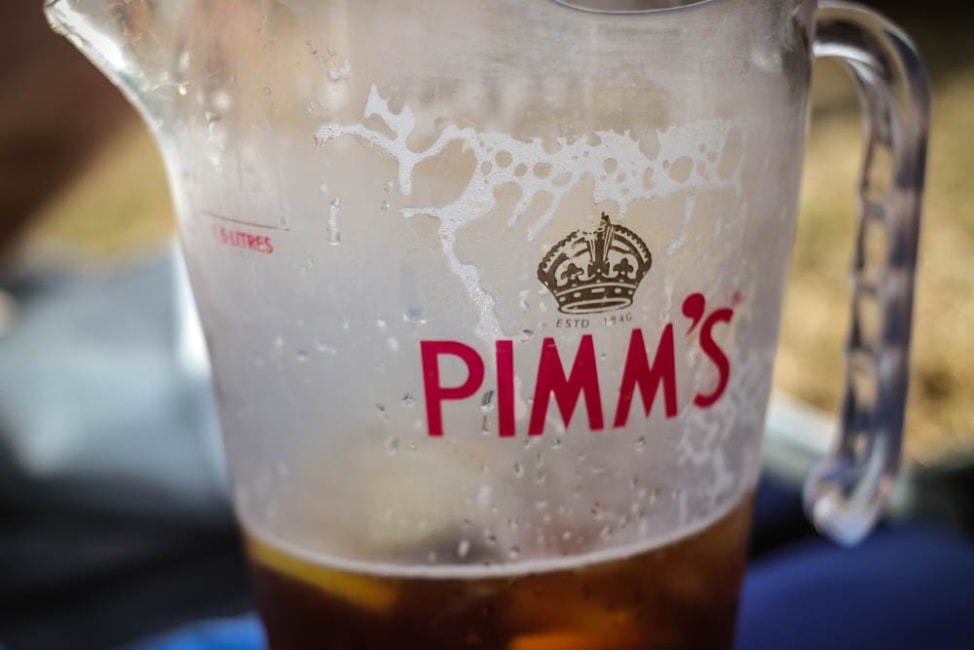 Drinking Outside
Drinking outdoors is far superior to indoor drinking (who knows why this is? A mystery for the ages!), but in most places, drinking outside is limited to specific areas with boundaries. In New York, our previous home, I remember covertly drinking champagne with friends at a picnic only to have the park attendant berate us about our open containers, kicking us out of the park. In the UK, there are no open container laws. I repeat, you can drink…anywhere. There is something surprisingly liberating about a leisurely afternoon in a park with snacks and a bottle of wine, or walking to the football match with a drink in hand.
Short Election Cycles
With the US at full tilt for over a year fighting over the upcoming election, we have a new appreciation for British politics. During an election year, candidates are selected by their parties and public debate and discourse are allowed for just a few weeks leading up to Election Day. There are also very strict rules about advertising on radio or TV, namely it's not allowed by a political party. There are a couple of televised debates, manifestos are published, front pages are filled with lively coverage, but then it's over. Last year we had an election in the UK and we barely even noticed it. If that isn't something we'll miss, I don't know what is.
Pub Life
We've already mentioned it, but the British pub is the best invention ever. It makes sense that it's been a mainstay of life for more than 1,000 years. Here's why we'll miss the humble pub: They. Are. Everywhere. We have never driven around wondering where to stop for a meal, consulting Yelp or TripAdvisor. There is simply no need. We get off any motorway exit we want, drive about 10 seconds and stop at the next pub we see. The food is usually hearty, delicious and can also be quite varied. There is something for everyone. And you know exactly what to expect, but not in the disgusting way that is an Olive Garden in Times Square.
The BBC
While the BBC is available in some form around the world, the vast majority of programming available within the UK is outstanding. There is a constantly revolving door of fantastic dramas and stunning documentaries, spread over three BBC channels. Plus, there are absolutely ZERO commercials. The hour long shows are actually an hour (well, closer to 59 minutes to be precise). The sports coverage, like for the current Olympics, means twelve hours of continuous coverage without a single ad. Our favorite BBC show, The Great British Bake-Off, has just recently begun airing abroad, so now the world can be clued into this fantastic show.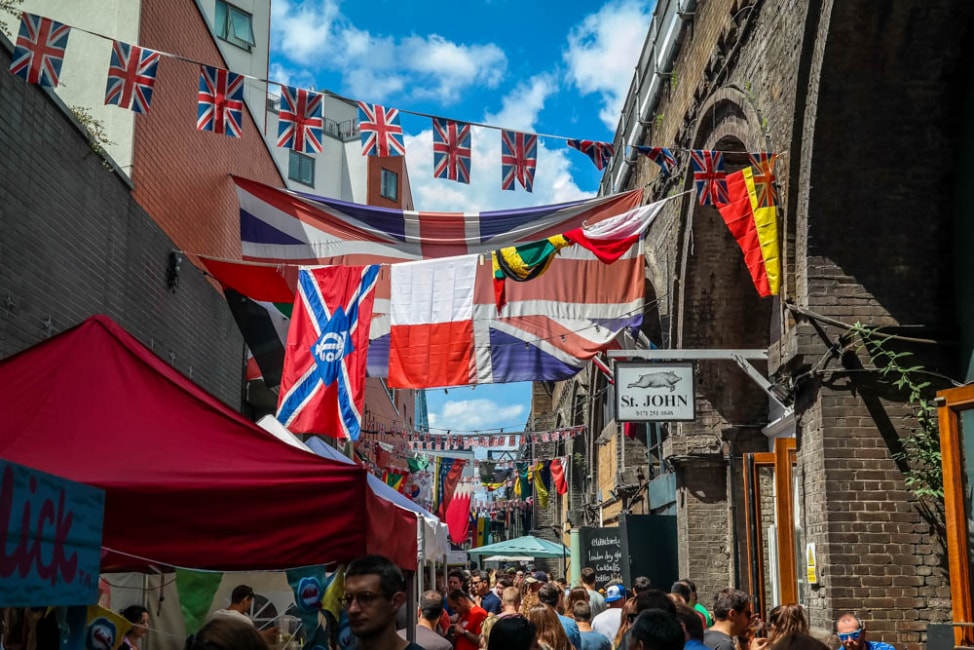 It's a True Melting Pot
Having lived in New York City, we never expected to be impressed by London's diversity. But, to provide a little context around just how diverse it is here, the British are now a minority in London. Over 50% of the population hail from another country. Over the years, we've made very few British friends, but regularly hang out with people from Bangladesh, Australia, Sweden, Ireland, Finland, the US, among others. Julie's closest co-workers are Spanish, French, Polish, and Italian.
Tons of Green Space
The amount of open land and parks within London is staggering with 40% of the space designated as public green space. While you may have heard of spacious Hyde Park, it is not even the largest park in Central London, let alone the rest of the city. Richmond Park, in the southwest part of the city, is three times the size of Central Park in New York and has 650 tame, wild deer. Compared to NYC's 14% green space, the difference is immediately obvious and something we'll miss dearly.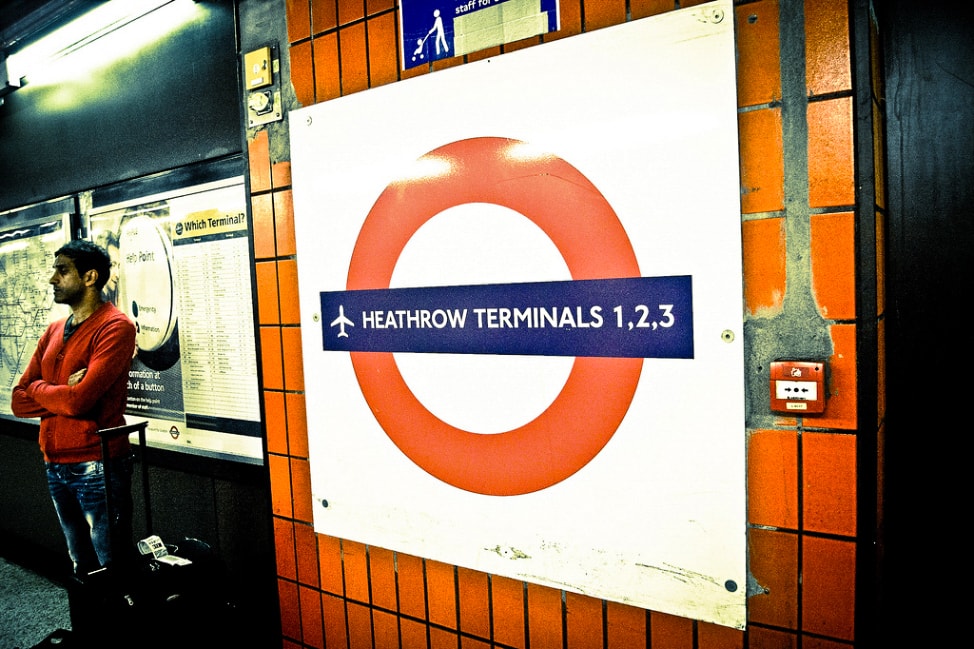 Efficient Public Transportation
Locals bemoan the London Underground, complaining that it's dirty, hot, and underwhelming. Clearly, it's a matter of perspective. We find the Underground sparkling clean, orderly and well-run especially when compared to many US cities (including NYC, Boston, Chicago). Our longest wait for the Tube ever was eight minutes. The bus system is stellar, too, with extensive routes and clearly displayed wait times. Plus when city life is tough, London offers five airports to head out on holiday.
Old Stuff
Our apartment is about 200 years old. The church in the square predates that. We've been to the Mayflower pub from which the actual Mayflower ship departed. We've stood in the center of the Globe theater, watching a play while standing. The UK is history come to life and it's everywhere. Yes, you can see the exact place where Anne Boleyn was executed at the Tower of London. Yes, there's Buckingham Palace. But the pub NEXT to the palace has been around just as long. With the constant construction around here and fast-rising luxury condos, it's easy to forget how long London has been vital to the world. Until you step into a shop that has been supplying goods to its people for 300 years. And then you remember.
For the Love of the Queue
The fine art of standing in line is quite possibly one of the favorite activities for Brits. If you just formed a line for no reason in public, we guarantee some people would join, despite not knowing what they are queuing for. What makes queuing so amazing is the Brits' willingness to be fair and organized. No one ever cuts in line and everyone is aware who is next. We were recently in Italy, waiting to board a bus to the airport, when a handful of pushy Italians shoved their way through the crowd to front. We were so angry that there was not more civility, and that no one was respecting the queue. But we did the similarly British thing about it: nothing. We just muttered under our breath and rolled our eyes.
The Not so Bad Weather
Most people's biggest knock on London is the terrible weather. It's "overcast and dreary" everyone told us. Well, that's true to an extent. But frankly, we love the weather in London. After spending years of shoveling out our cars in the harsh Maine winters, and enduring the sweltering heat of NYC in August, the temperate weather here suits us just fine. In three winters, we have had no snow and a grand total of about four frosts. The summers hover in mid-20's C (mid-70's F), with no humidity. No need for air conditioning, and you can sleep in total comfort at night, year round.
Yikes!
What are we thinking? London is so great and nuanced and lovely, we'll be sad to leave some of our favorite parts. Don't worry – we'll take our new found love for queuing, public television and diversity with us as we pursue new adventures.
Have you noticed that your favorite parts of your city aren't what you expected? We'd love to hear all about those hidden gems below!