We have reached the 6-month mark of our Shenzhen expat life.
At this time last year, we were in the US with our families for the holidays, still completely unsure where in the world we were going to live. The assumption that things would just magically fall into place was clearly misguided. Thanks to a tumultuous internal job search for Julie and subsequent tedious China visa process (hello part I, II, and III!), a short work sabbatical stretched to six months.
After many months of frustration – sandwiched between some pretty epic road trips and fun in the Caribbean sun – we landed at Hong Kong airport on May 31st.
We hopped on the ferry to Shenzhen, sailed through customs for the first time, and met one of Julie's new work colleagues, who kindly drove us to our hotel. I clearly remember gawking at this crazily lit cruise ship from the taxi, the one we now look at every night from our balcony. Neither one of us had ever stepped foot in China before we arrived that day. How hard could it be anyway?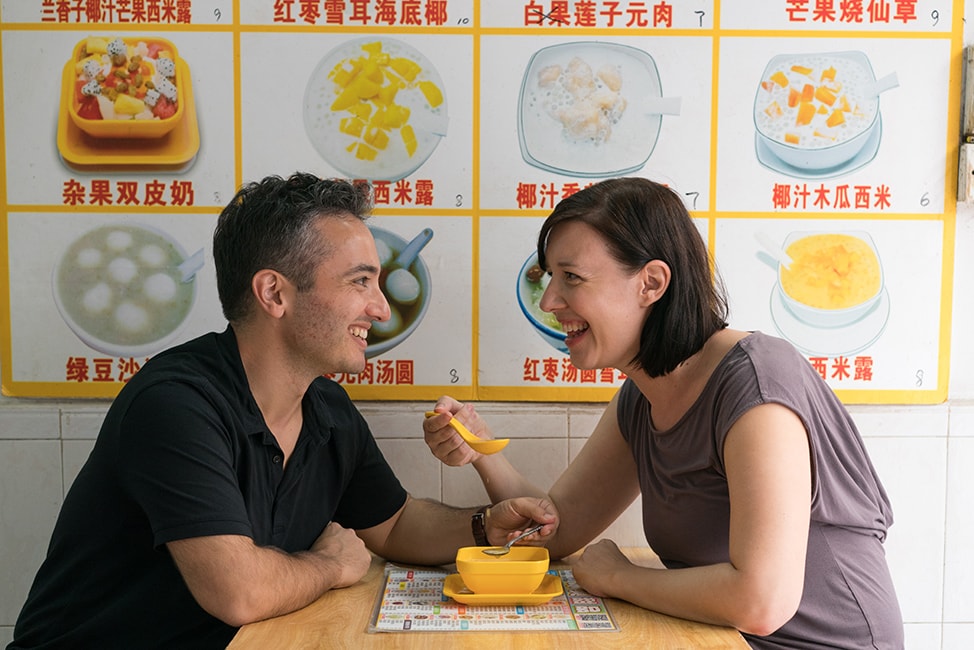 Six Months Living the Shenzhen Expat Life
China still finds ways to surprise us every day, but we are more equipped to roll with the punches now than we were six months ago.
China can be overwhelming, to say the least, which we experienced in our first week as new expats. It took some time (check out our '6 Month Rule' below), but we now feel settled in our new home of Shenzhen. We love our apartment, which feels more and more like a home as we decorate it (and no, we did not buy the NYC frame thing. That came with the joint, I swear.). Our language skills are improving. We have come to grips with many of the cultural nuances and nuisances of China life that confounded us at the start.
Since we love the opportunity to reflect, we figured we would share some observations about our first six months of Shenzhen expat life.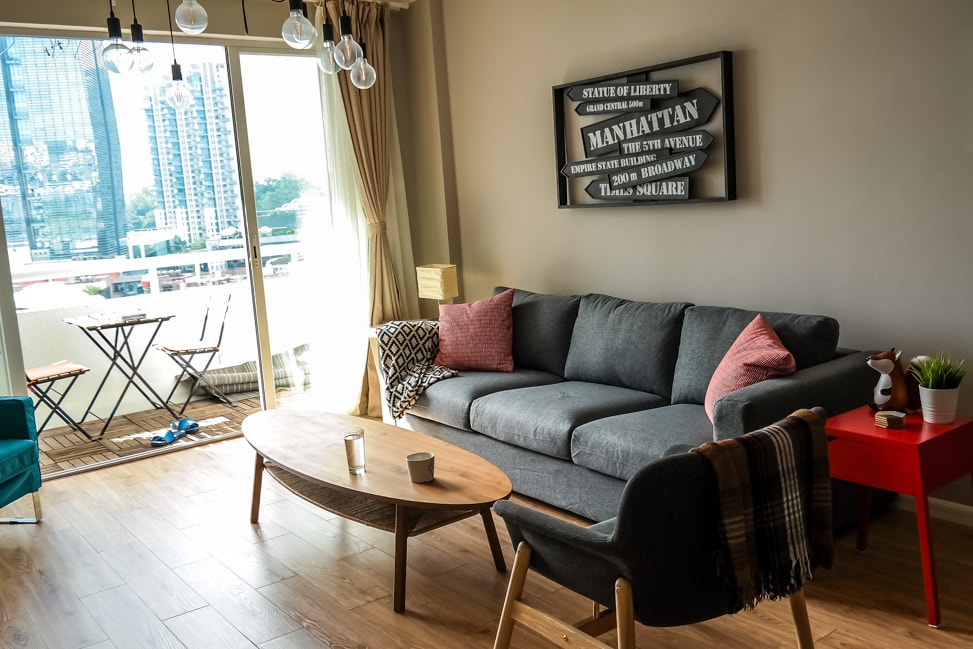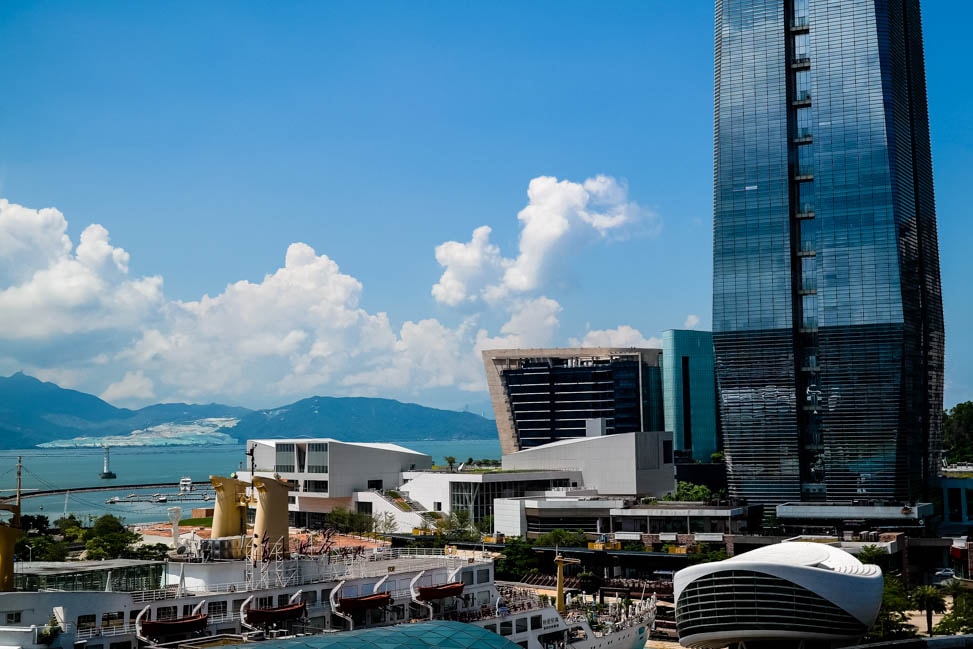 Just Get it Done
Rules and regulations are a little more fluid here in China than in many places. Take, for example, getting WiFi. Back in London, our first expat locale, it took us weeks to get internet/cable installed. I contacted multiple companies, only to have them tell me that since our flat was in a Grade II listed building, they could not run any new external wiring. Our landlord would have had to make a special request to our local council for a permit, otherwise, we were stuck with the existing wiring from a legacy (read: slowest ever) carrier.
In Shenzhen, our estate agent assisted in getting us signed up for internet (no one at the China Mobile office spoke English) and arranged for an install the next day. When he arrived, through the use of Google translate and hand gestures, we determined that there was no place to plug in the router.
Instead of just calling it a day, the installer went out to the hallway, popped out the ceiling tiles, and found the internet/cable wires. He spliced them, ran them down the wall, and then without really asking, took out a massive drill and just drilled a hole from the hallway into our apartment. He ran the wires through, and within a few minutes, we were up and running. No debating or calling our landlord. Done and done.
No Respect for the Queue
One of our favorite things about the UK is the respect for the queue. If a line forms, you take your place at the end of the line and wait your turn. In China, that absolutely does not happen. What's that saying? Good things come to those who wait? Not here.
On the Shenzhen metro, boarding the train happens chaotically, despite many signs asking people to wait for others to exit before boarding. Just last week, I slid onto a packed subway car, assuming I would be the last person to squeeze on. Not so much. An older man walked up, and then just continually pushed me until he just barely fit into the car.
At Julie's office, the elevator won't run once a certain weight limit is reached, so the daily 'game' is to cram as many people on as the elevator will take. The last person in who causes the elevator to ding the alarm is kicked out and the elevator goes on its way.
This philosophy also applies to any customer service situation. Need to ask a question? Just walk up to the desk, ignore the line, and ask your question. You will almost definitely be helped, despite the queue of people.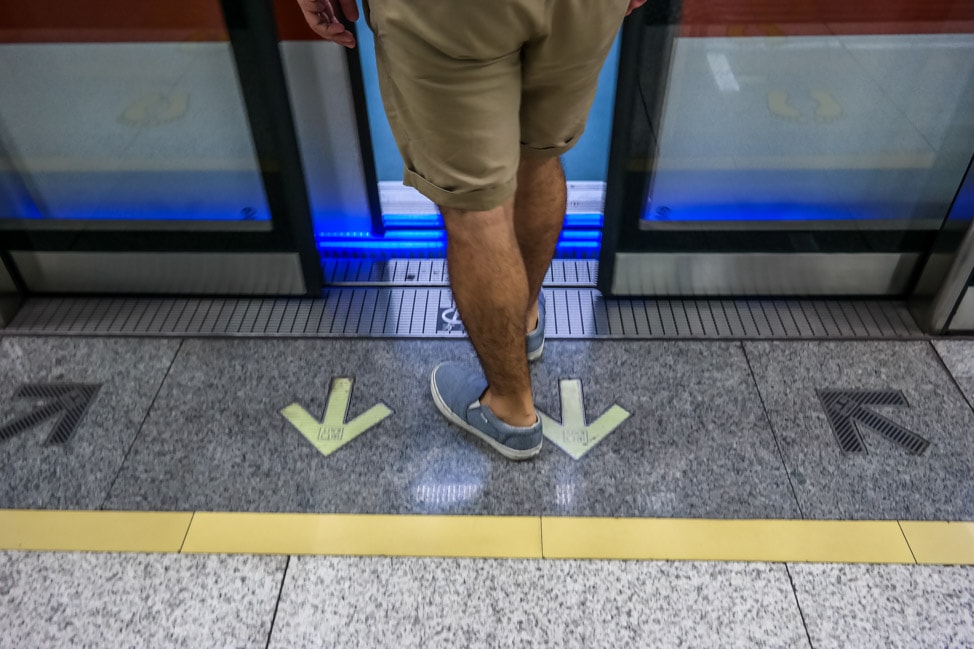 It's Not Rude. It's Just China.
There are a lot of behaviors in China that are easily considered rude by outsiders. In addition to the lack of respect for queues and the pushing onto subways, words like 'please' and 'thank you' aren't used with quite the frequency as elsewhere, and we rarely hear people say 'excuse me' when they bump into someone or need to get by.
Rather than being rude, these are just cultural differences. It just isn't impolite to not say 'thank you' or 'please' when ordering at a restaurant. In fact, when it comes to ordering in restaurants, you raise your hand to get a server's attention. If that doesn't work, you call 'nĭ hăo' or 'fúwùyuán' (waiter) until someone hears you.
It takes a long time to get over these deeply-held pleasantries. It almost hurts my soul to barge through a crowd without excusing myself, and I even asked my Chinese teacher for the perfect phrase to explain to a hair stylist that, in fact, 'My hair is really curly and if you attempt to dry it, it will look terrible. I'm not doubting your skills and I still respect you entirely, but please don't bother.'
She said a simple 'bu yao' (don't want) will do. It's not rude. It's just China.
Modern Infrastructure is King
Like most Chinese cities, the government has poured a boatload of money into Shenzhen's infrastructure. A sample:
The metro system, which opened in 2004, has 8 lines crisscrossing the city, with an ambitious plan for a total of 20 lines by 2030. The stations are spotless and the trains are fast, reliable, and incredibly cheap.
The airport terminal was completed in 2013, and is beautiful and well connected with public transportation.
The Shenzhen North Railway Station, which handles most of the high-speed trains, opened in 2011.
The Shekou Ferry Terminal debuted in 2014, and has dozens of daily high-speed ferries connecting Shenzhen to Hong Kong, Hong Kong airport, and Macau. 
Work is almost complete on a new high-speed rail line connecting Hong Kong to Guangzhou – stopping in Shenzhen- that will cut travel time between the cities by half.
We feel incredibly well connected to both Hong Kong and the rest of mainland China. We can easily access Hong Kong airport (only a 30 minute ferry ride away) for the long flight back to the US, or use Shenzhen's Bao'an airport for domestic flights. We can hop on a high-speed train to Guangzhou and be there in 29 minutes, or take the metro across the city for about $1.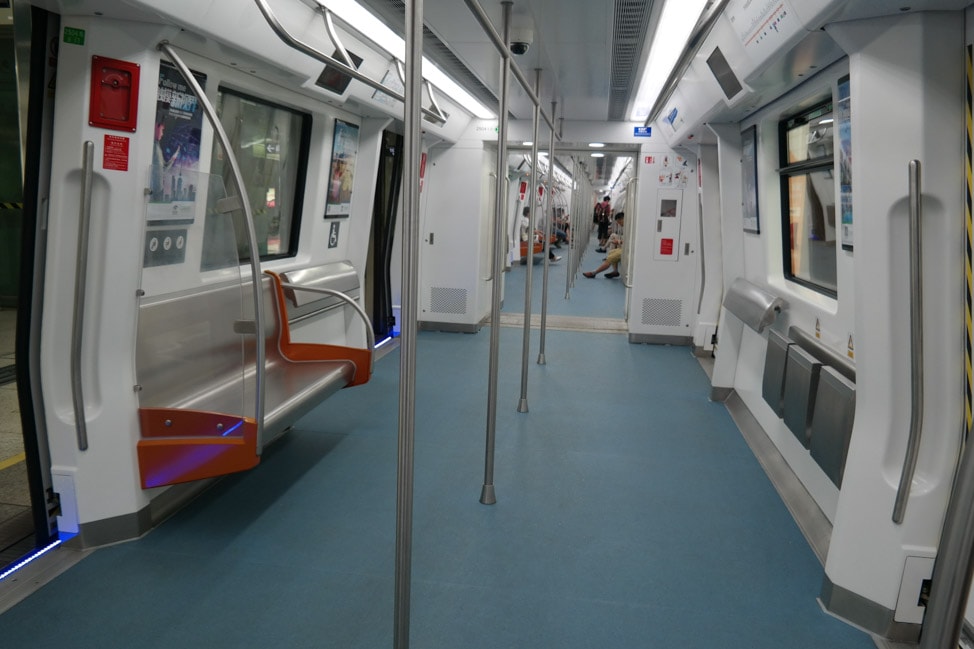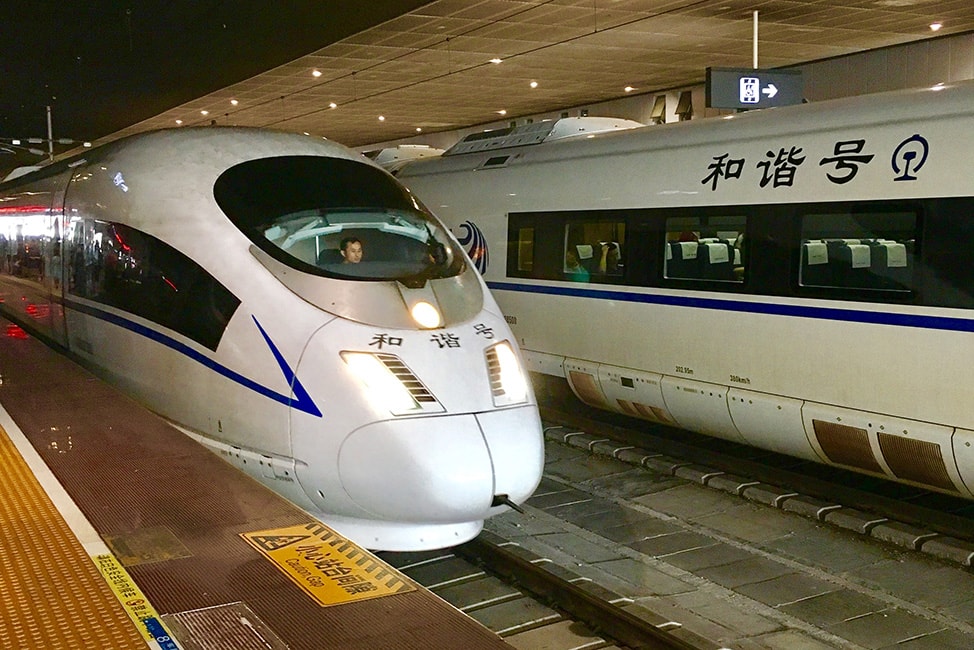 The Dichotomy of Shenzhen
This one is a little harder for me to explain clearly, but it is the thing I find most intriguing about our Shenzhen expat life. Let me provide a few examples.
From our balcony, I can see modern, steel and glass skyscrapers dotting the landscape, but I can also see bamboo scaffolding and workers hauling building materials in push carts.
Many public restrooms still utilize squat toilets, but upscale shopping malls have updated the humble squat toilet with automatic flushing sensors. It is still a squat toilet, just a really nice one.
Mobile payment dominates everyday life and we use our mobile phones, which are linked to our checking account, to pay for everything from meals to our rent and utility bills. Yet, Chinese airlines have not embraced mobile boarding passes and still completely restrict phone use during flights. Cell phones must be completely switched off for the duration of all flights.
Why? I'm not sure.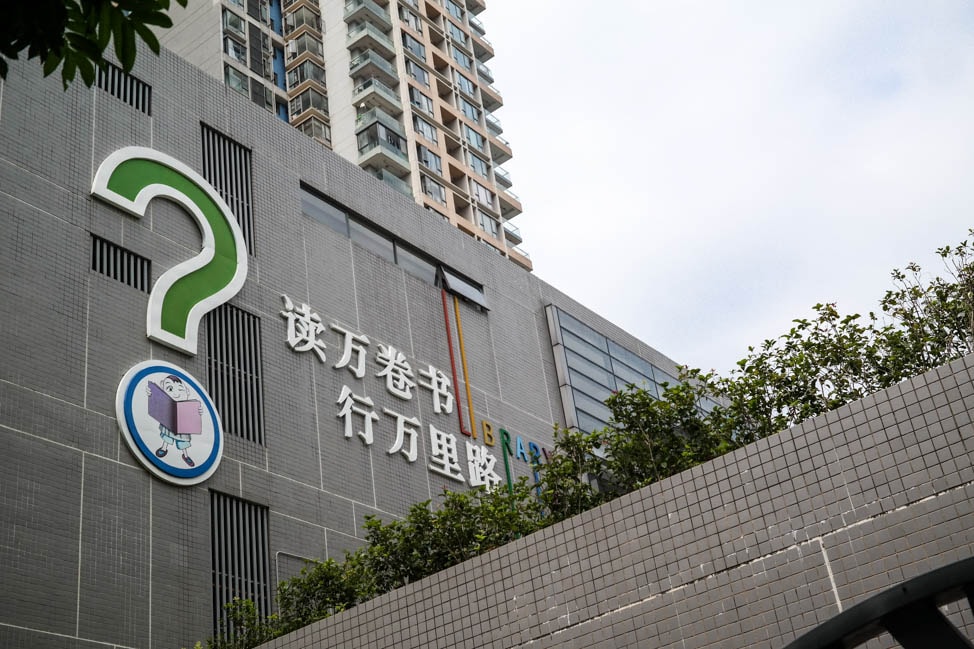 Shenzhen is Full of Surprises
Before moving here, I read that Shenzhen is a very modern, Westernised city, and that it is perhaps a bit sterile. Ok, there are plenty of gleaming office towers to warrant this opinion, but some of our favorite areas of the city are full of character.
OCT Loft used to be a collection of small factories. When high rents pushed them outside the city, the industrial spaces were converted into artist studios, retail shops, hipster coffee shops and galleries. Design Society, which just opened last weekend around the corner from our apartment, is a collaboration with London's V&A Museum, their first such project in all of Asia. Its aim is to be a cultural and artistic center in the city, with workshops, clinics, and conferences open to the public in addition to three rotating exhibits.
When we want to feel like we're definitely in China, and not some Asian future city, we go to Dongmen Pedestrian Street, where we haggle prices and buy off-market anything. Or, we go to the Baishizhou neighborhood, with its low-rise buildings, narrow alleys, and active wet market.
The biggest surprise of all in Shenzhen is the green space. There are tree-lined streets, parks so big it takes hours to walk around them, and China's only nature preserve within a city center. Even in our neighborhood of Shekou, we can walk from our apartment to a hiking trail along the ridge of Nanshan Mountain.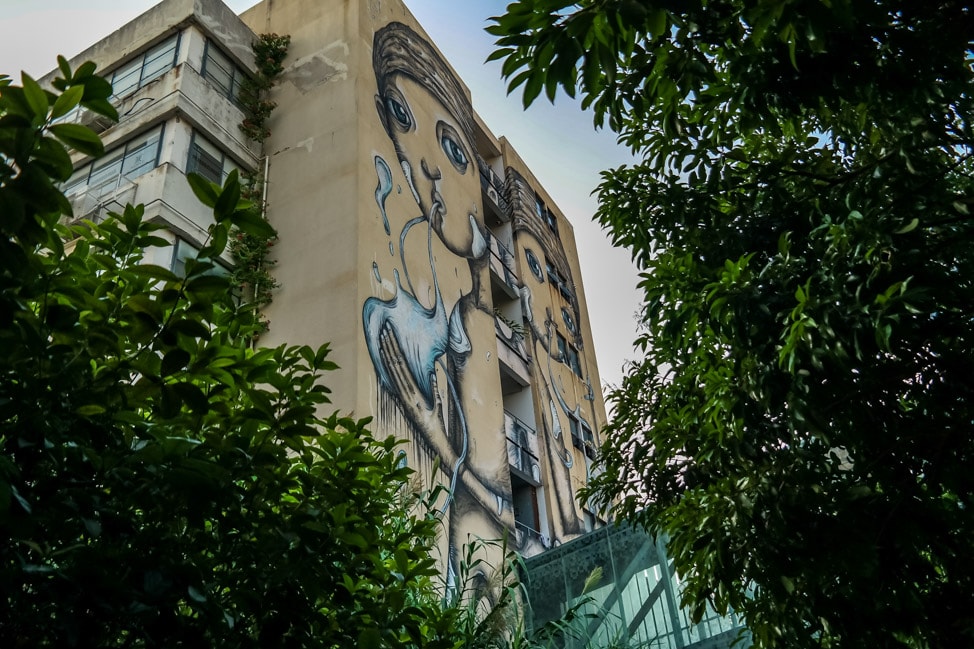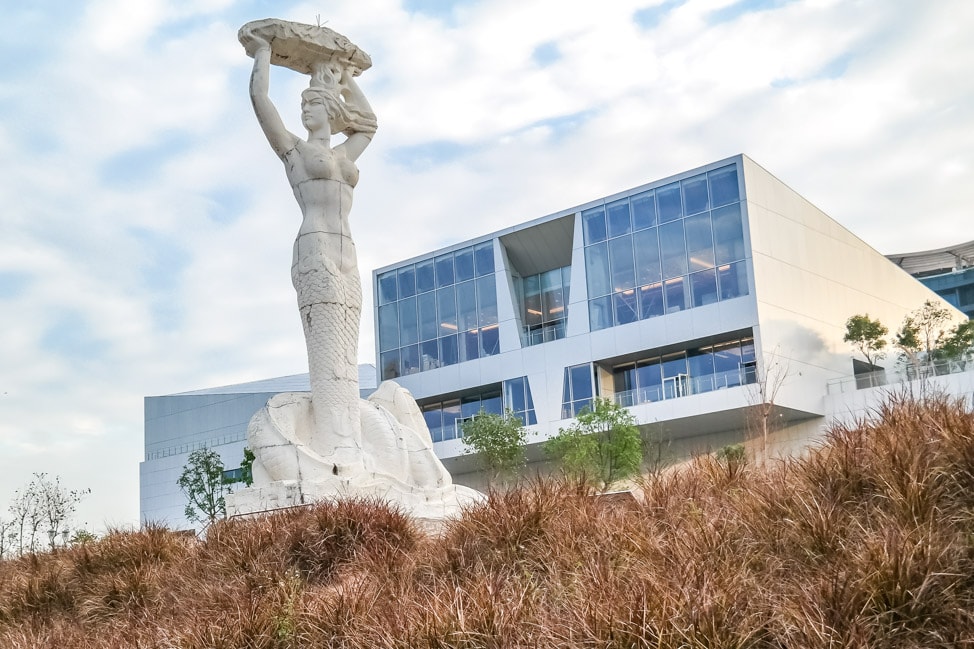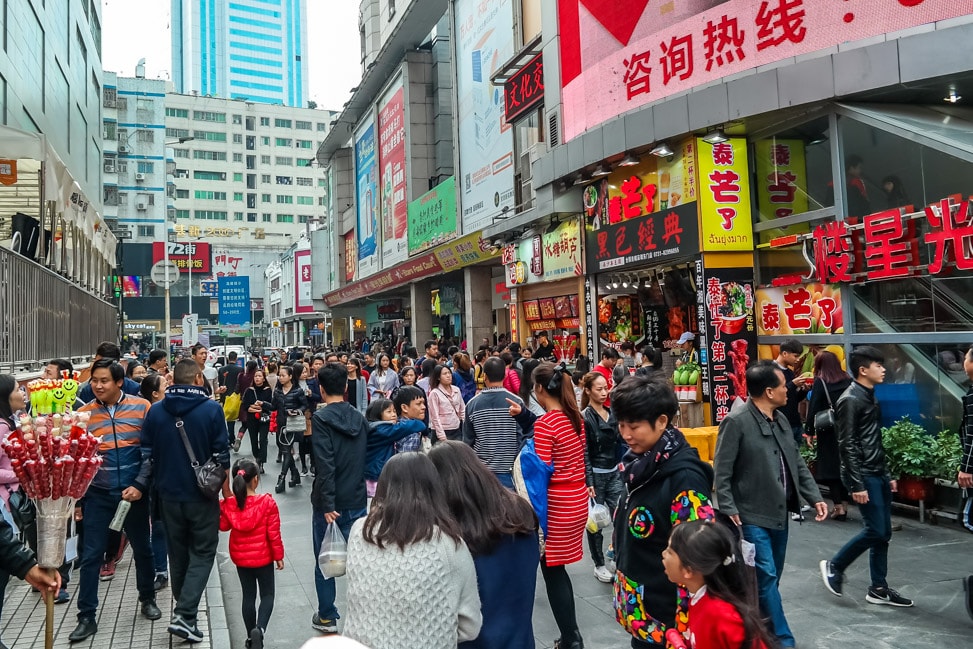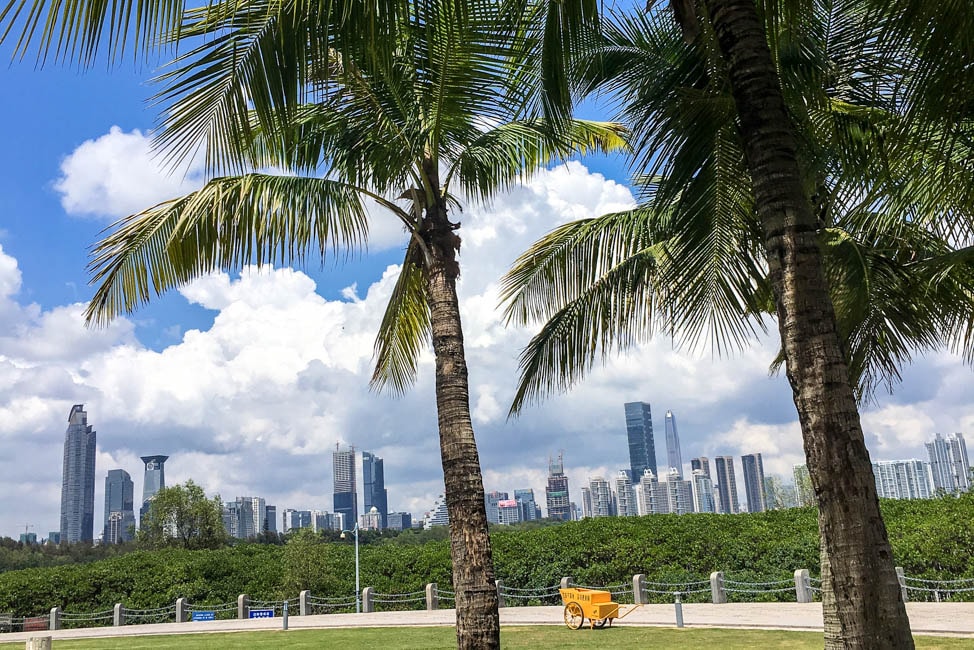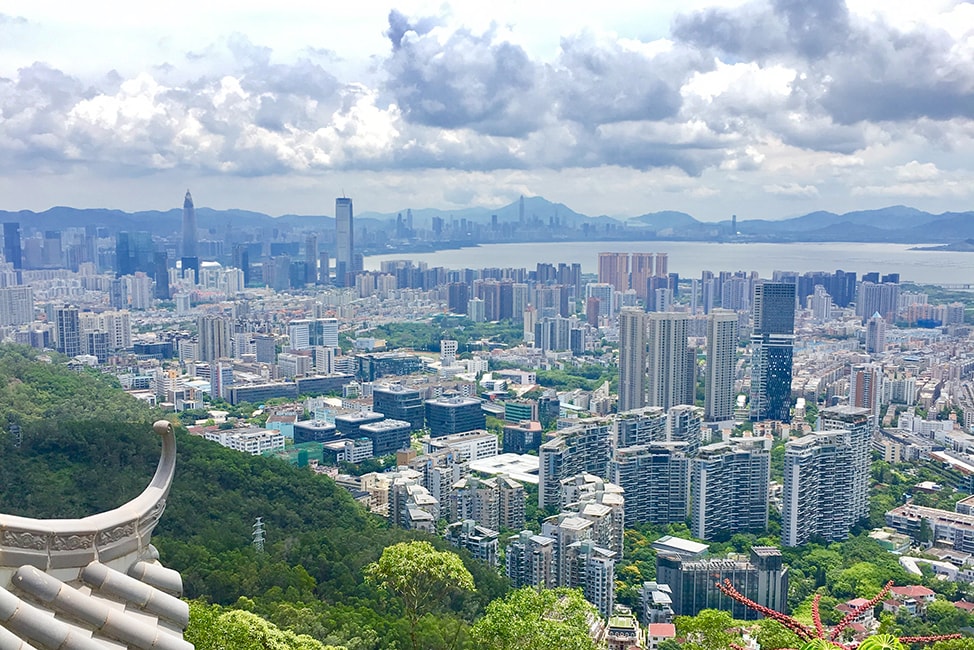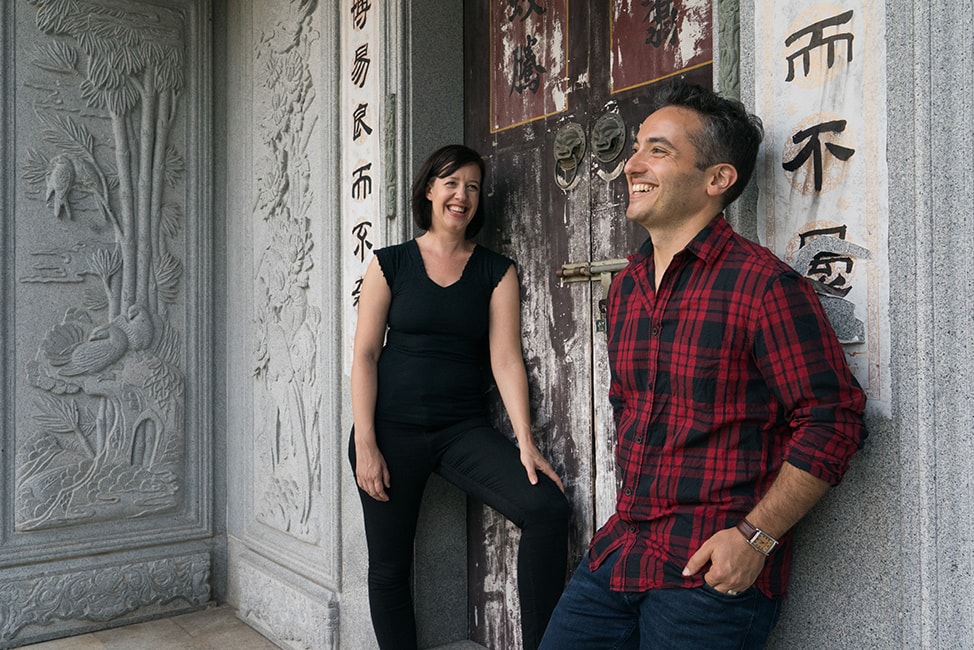 The 6 Month Rule for Expat Life
Our '6 Month Rule' is something we came up after talking to fellow expats. It's one of the first thing we mention when talking with future expats.
The rule is simple: give it (your adjustment, settling in, figuring stuff out, making friends) 6 months.
Beginning a new life, in a new country, is a roller coaster. There is the initial excitement of arriving and exploring new neighborhoods and a new way of life. That thrill is quickly erased when the realities of your situation settle in. How do you find an apartment? Why can't I easily set up my utilities? You can get frustrated with even mundane daily tasks that you assumed would be simple.
So do as we do and give your new home six full months to start to feel like home.
If you are interested in reading more about our advice and tips for expat happiness, check out our free eBook "Living Abroad: An Expat's Guide" which you will receive for signing up for our monthly newsletter. And don't worry, no spammy emails.