There is one thing I always have envied about long-term travelers. Without fail, everyone I stalk online who is off gallivanting around the world mention that they stop researching where they're going. They stop booking in advance, figuring out what they want to do, and begin flying by the seat of their pants, so to speak. It's baffling. And appealing. And I've never traveled long enough for that 'research fatigue' to set in.
Until this autumn.
At the end of a long sojourn around Europe, we had a final stretch in Italy before wrapping up our European travels. Throughout our trip, we had been fairly regimented, planning roughly ten days in advance, and doing some preliminary research on a place before showing up.
But we were tired. And we were sick of deciding where to go next. We've traveled in Italy a few times, had very few places left on our short list of must-visit destinations, and frankly, we were stumped. We didn't want to drive too far out of our way across the vast swath of central Italy, but other than that, we just could not decide.
And then my early childhood spent in Catholic Sunday School kicked in.
And Assisi, home of St. Francis, hero to Catholics everywhere, jumped off the map. Well, why not? He's supposed to be a cool guy, right? Every image I've ever seen of St. Francis is of a humble monk surrounded by animals. What's not to like?
And with not much else in the way of planning, we drove over.
If you are someone who really can't stand the idea of yet another visit to yet another church, you may have a lackluster visit to Assisi.  There are more than a handful of notable churches to visit, and a surprising number of nuns, monks and priests who call Assisi home. We saw more religious tour groups in Assisi than I have ever seen anywhere, and we were also surprised by the number of Americans who make a point to visit this otherwise small town in the vastness of Umbria.
All that said, we were very impressed with Assisi, and it now ranks high on our list of Italian favorites. Here's why.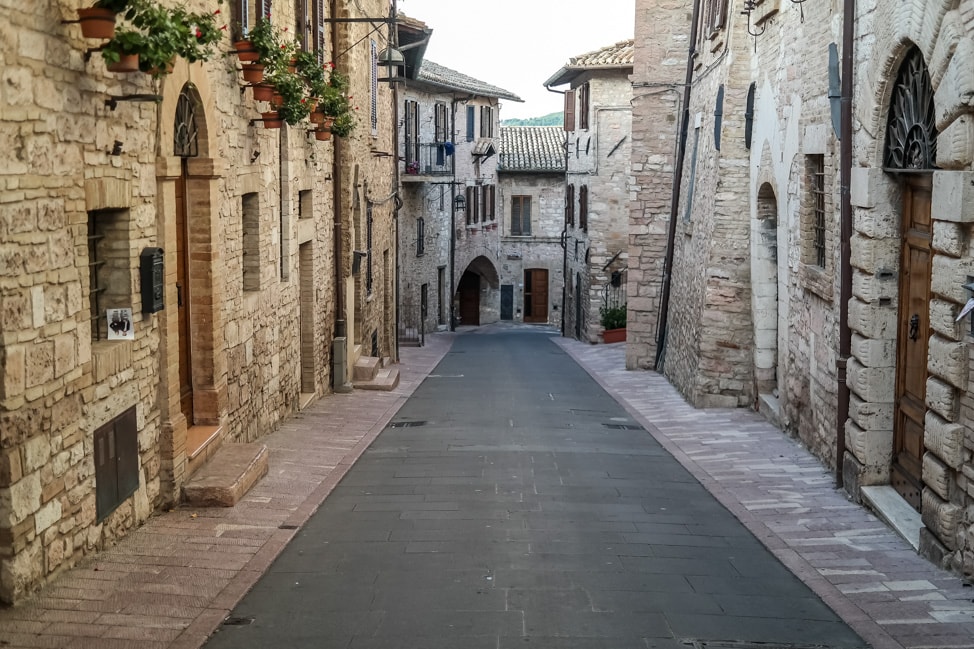 1. She's a Beaut
Italy doesn't lack in charm. Nearly 50 million tourists descend on Italy annually, and all but a few will later claim it as one of the best places they've ever been. Assisi doesn't crack the top ten as far as visitors go, but it is the most picture perfect Italian town you've ever seen, the one that graces your imagination when you think 'Italy.' It has that precise color of dusty yellow and burnt orange that glow at sunset. Its cobblestone streets and ancient town squares are just so perfectly Italian that you can't help yourself comparing every other place in Italy back to Assisi.
For two seasoned Italian-o-philes, we walked around, jaws dropped, wondering why we hadn't heard more about Assisi from family or friends. I think it's because Assisi is a little out of the way for the average tourist, halfway between Rome and Florence but not especially convenient to either. But I digress. The photos don't lie.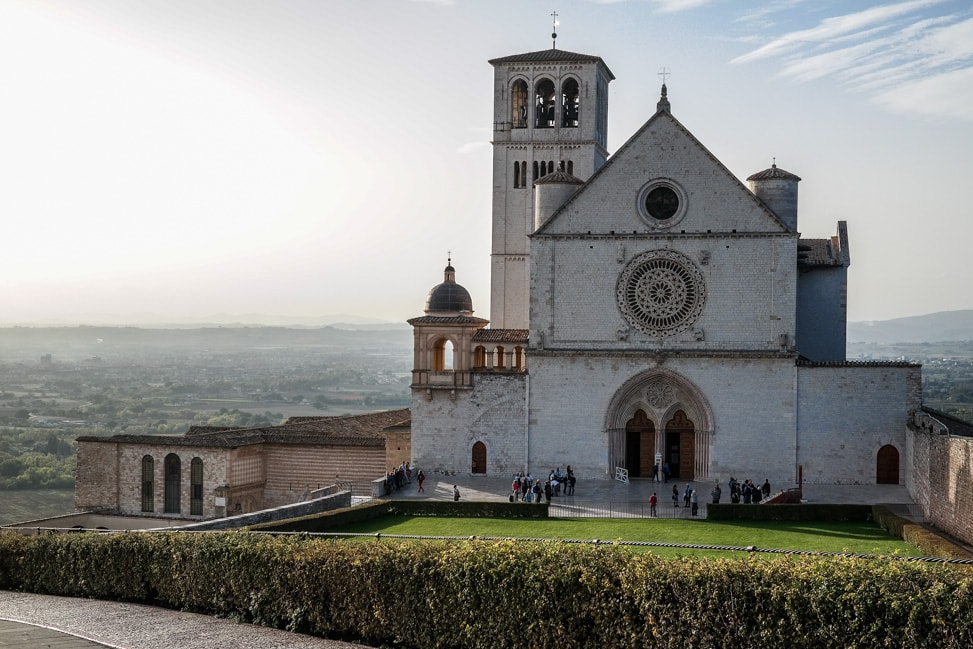 2. Catholic Tourism with Class
Here's something I hate: paying to go into a church. I used to suck it up, frequently coughing up several euros for the opportunity to gaze around at amazing architecture. But after one too many not-so-stunning cathedrals and mosques that looked much better from the outside, I've had enough. There are plenty of things to spend money on in a new city and for me, churches just fall way down the priority list.
You'll imagine my surprise, then, that every single church in Assisi is completely free.
Even the Basilica of St. Francis, the granddaddy church of them all, is free of charge. Given my proclivity to think that every attraction just wants to make a cheap buck, I was shocked and quite pleased by this practice. Endless kitschy souvenir shops have sprung up all over town to supply visitors with tons of tacky Catholic memorabilia, but the churches have made their position clear. Anyone, and I do mean anyone, is free to enter. (Donation boxes are readily available for those who wish to give.)
3. More Than St. Francis
St. Francis is a rockstar among Catholics. The Franciscan order is named for him, and he is well-known for his dedication to living a life of poverty. The current pope, Pope Francis, took his papal name from the saint. He's kind of a big deal.
But in Assisi, St. Francis is just one of a few key religious figures. I really enjoyed visiting St. Clare's Basilica, and also touring the chapel of San Damiano, where St. Clare and the rest of the founding members of the order of the Poor Clares, lived and worked. The Cathedral of San Rufino is less well known, but it has been around longer than the others, since the 1100s. Both Clare and Francis are said to have been baptized here.
There are also churches dedicated to St. Peter, a few different St. Marys, and let's not forget the two medieval castles that preside over the town which you can visit when you inevitably get church fatigue. All this in a town with a population of less than 25,000. Impressive.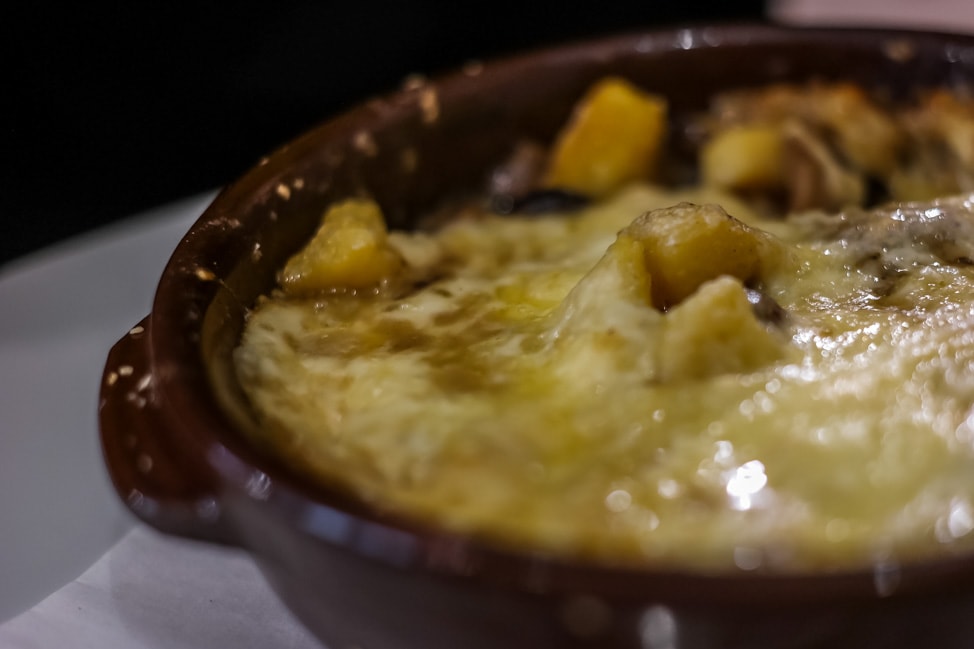 4. You're Still in Italy!
When you're all tuckered out from churches and dodging the tourists on day trips from elsewhere, Assisi is smack dab in the middle of Italy.
That means an endless supply of inexpensive wine and hearty Umbian food. Cheese and potatoes and truffles graced our table day after day, and to counter the caloric intake, we found ourselves on punishing runs to the fortress each morning. High on a hill, we loved gazing over the low hanging morning fog on the valley floor and searching for the perfect spot to watch the famous sunsets each evening.
Because, at the end of the day, Assisi is in the heart of Italy, and when you're in Italy, you get all the goodies that go with it. If you are intrigued by St. Francis and his legacy, great. If you'd prefer to eat gelato and veg out, fine. If you want to watch the light change near sunset, and bask in the warm light that is quintessential Italy, fab.
Because Assisi is everything that's great about Italy, all on one quaint Umbrian hillside.