The humble road trip.
Childhood memories of riding backwards in the family station wagon, flat tires, and grocery store picnics at highway rest areas were the backbone of our summer holidays and we're not alone. The road trip is a simple endeavor: pack the car and drive. And, it's the favored mode of transport for many a frazzled family.
But there's so much more to be had on a road trip than merely getting from here to there.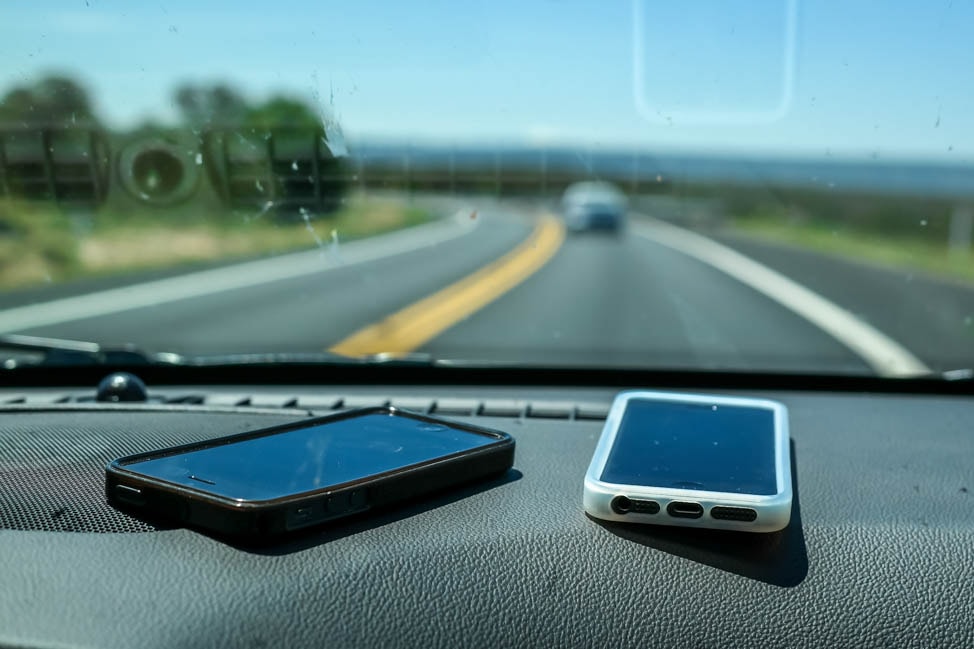 Point that car in a unique and underrated direction and those endless miles and toll roads are rewarded with drool-worthy vistas, epic destinations and a memorable holiday that is worthy of the journey.
In honor of our own upcoming road trip through the Balkans, here are the 15 best European road trips that are guaranteed to make even the most jaded road tripper take another look.
Named one of the best driving roads in the world, this monumental engineering achievement is an epic drive. The actual highway only takes about an afternoon to complete end to end, with its twisty curves and stomach-dropping switchbacks. We drove this stretch between during a week-long Romanian holiday, making a day of it as we drove from Bucharest and Brasov. With photo stops and a well-deserved break at the top of the mountain, the whole drive took us seven hours total.
There is nothing quite like a two-lane road, vineyards hugging both sides, rolling hills as far as you can see, and a back seat filled with bottles of wine. For anyone with even a passing interest in wine, Tuscany is an approachable and fun destination. There are enough small vineyards to keep you busy, and between tastings, why not treat yourself to the hilltop towns that dot the region, offering landmarks to visitors and lovely respite when you need a gelato and an afternoon nap.
Germany's Alpenstrasse extends 450km (that's 280 miles) between Lindau and Berchtesgaden. The route winds through mountain lakes, past craggy peaks and by stunning castles. Plus, there's the added benefit of German road engineering, that marvelous mix of speed and safety that car nuts just can't get enough of. We'd recommend a stop in Oberstaufen, a town named the 'capital of wellness' thanks to its 80+ spas. Sign us up!
Scotland is one of our favorite under-the-radar road trip destinations. Maybe it's the unreliable weather that causes people to steer clear, but we encourage another look. The open landscapes of Scotland are otherworldly, a Tolkein book come to life. From abandoned castle ruins, to adorable furry Highland cattle, to far flung Scotch producers, there is a little something for everyone in Scotland, and most of it can only be explored by car.
You had me at fjord. Fjord Norway, as it's called, is an entire region of Norway that can be explored by car for hours, days or weeks. The longest suggested road trip itinerary takes upwards of three weeks to complete, but there are also amazing routes for a weekend visitor. This area of Europe is all about the water and the intricate passageways it has carved into the coastline. From coastal towns, to lush canyons, and countless islands, this is our kind of paradise on Earth, for sure.
Some road trips are all about the scenery. Others are all about the final destination. Basque country, straddling Spain and France, is all about the food. From the pinxtos culture of San Sebastian, Spain, to cider country, this is a small region where you can get lost for days. Plus, if you're more of a high-end diner, the region also boasts the densest proliferation of Michelin stars. Bring your appetite, your favorite designated driver, and let your hunger be your guide. Luckily, with its rolling hills dotted with vineyards and its rocky coastline, it is easy on the eyes too!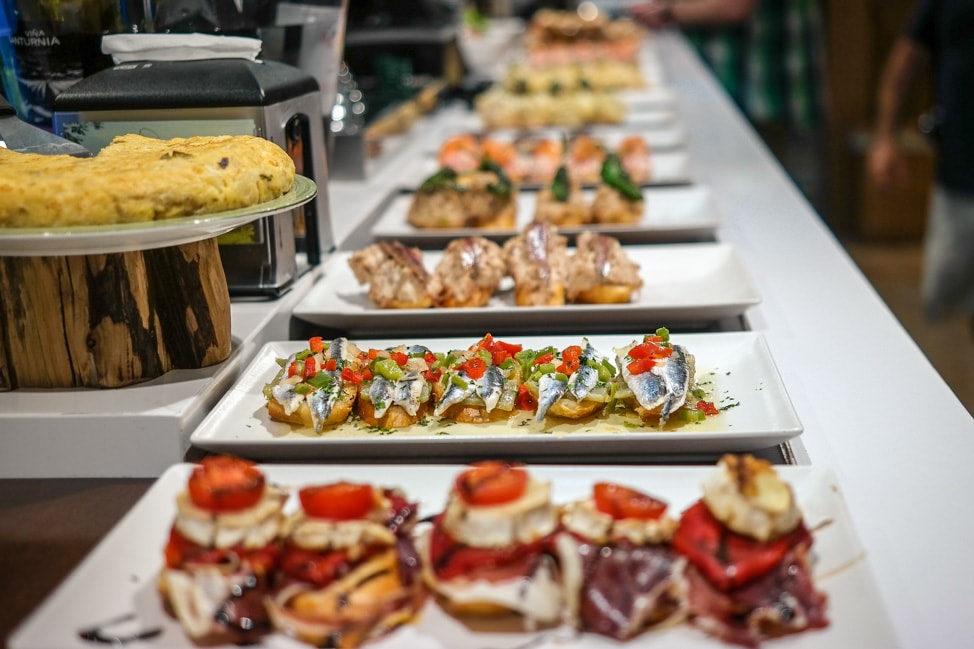 The Greek islands get a lot of attention, but they're not ideal for a road trip. If you have a hankering for Greece, but want to see it from the road, we'd suggest the Peloponnese, the southernmost region of mainland Greece. We'd recommend making stops in Nafplio, Dimitsana, and the Lousios Gorge.  You can't go to Greece and not get a big dose of history, so make sure to check out Mycenae, one of the major centers of Greek life nearly 4,000 years ago.
The UK has a ton of secret corners best explored by car, but Somerset is one of our favorites. Deceptively narrow roads connect tiny villages and in this area of the country, we can drive and walk and drive and walk all day, until we duck into one of the ubiquitous country pubs for a hearty meal and a pint. Some of our favorite towns in Somerset are Bath, Cheddar (yes, home to THAT cheddar), and Wells, but we've barely even scratched the surface. Plus, the drive through Cheddar Gorge is one of the prettiest in the UK.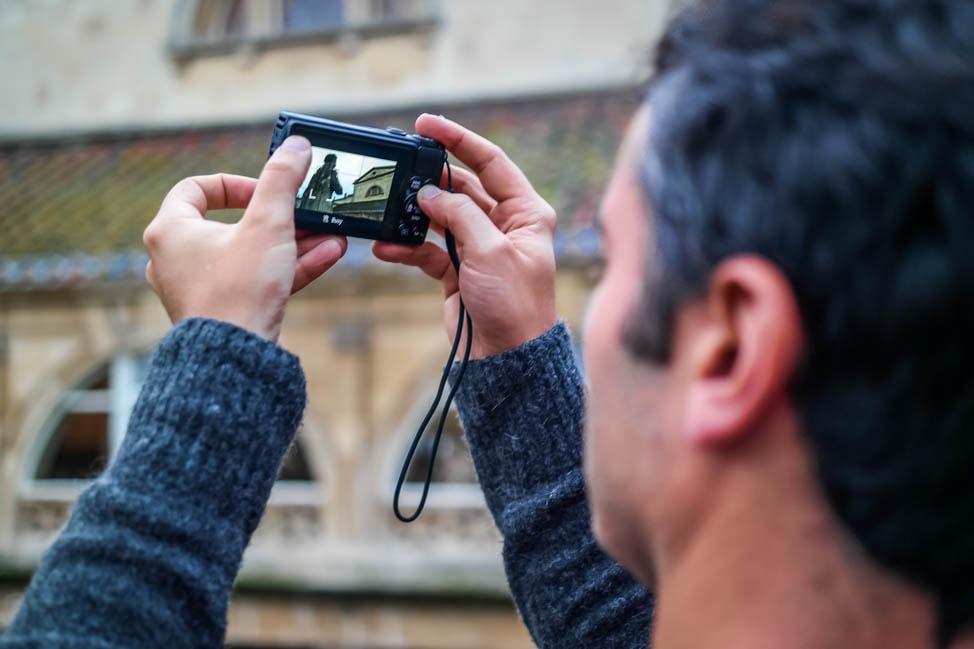 Lapland is the place for a winter road trip, home to the Snow Queen, ice hotels and plenty of reindeer. The world's original ice hotel waits for you near the Arctic Circle in Kiruna, Sweden, and from there, you can indulge in winter sports, take your turn on a husky-pulled sled, visit Abisko National Park, collapsing every night in an icebar for a chilly cocktail.
Ireland is another country best explored by car, as its villages and ring roads truly encompass what makes this place great. An entire industry has built up around the humble Irish road trip, with B&Bs acting in cooperation for traveling guests. All that said, the Ring of Kerry is a loop that can actually be completed in a single day (from Killarney). You'll get a taste of the Irish countryside, and will be back in time for dinner.
Every single American visitor that has come to visit us in the UK has one simple request: visit the Cotswolds. The backdrop of countless movies, the villages off the Cotswolds with their thatched roofs, one-lane roads, rambling old estates and country pubs are enticing to visitors in a way that I completely understand. The villages also have fantastic names, from Stow-on-the-Wold and Chipping Campden to Bourton-on-the-Water. The best kind of road trip in this region is basing yourself in one village and taking day trips in a single direction. Your inner Victorian won't be able to resist.
There is an area in Italy where the earth rises steeply out of the sea. Villages are built into the hills, entire cities where everyone has an ocean view. The roads along the coast follow the steep and winding, the sun glints off the water, glasses of wine sweat in the heat. It's basically heaven on earth. Follow the road to Positano, head down to Sorrento, and bask in the sunshine. Because on the Almafi Coast, basking in the sun is practically a requirement.
A city-to-city road trip is the way we often travel, and we're both city kids at heart. We love getting lost in a city, wrestling with the crowds and tourists and then leaving it all behind in the dust of our rental car as we head off into the countryside. This city bookend road trip would take about ten hours if driven straight through, but as always, we recommend a more leisurely approach. Some fantastic cities to stop off in are: Bacharach, Heidelberg (a personal favorite) and Leipzig. Berlin, another favorite city of ours, would be the perfect place to finish your road trip.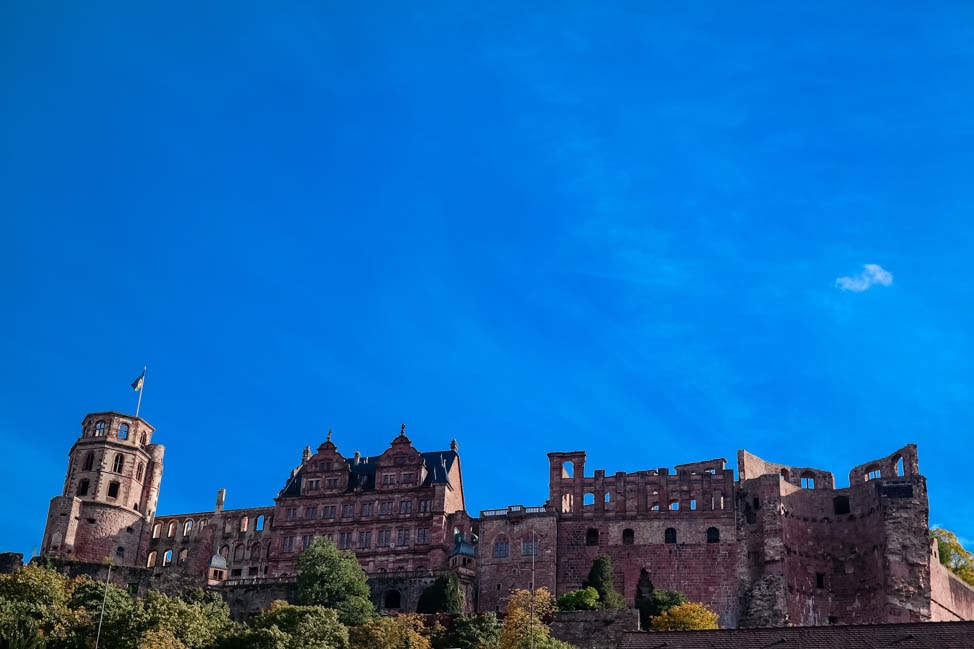 Alentejo, a region in the southwest of Portugal, is home to beaches, dramatic cliffs and beautifully untamed landscapes. It's easy enough to start and end in Lisbon, and while most European vacationers stick to resorts, you'll find that a road trip is a great way to explore the secrets of the area. Among the most highly recommended destinations are Comporta (where the Monaco royal family goes on holiday each summer), Porto Covo, Odeceixe, and Arrifana.
We had no idea how gorgeous the driving in Slovenia would be, and now it's among our most frequently recommended destinations. On one hand, Slovenia boasts a lovely capital city (also eminently drive-able) and picturesque lakes, like the famous Lake Bled. On the other hand, Slovenia is home to the Julian Alps, and traversing them is an adventure in itself. We spent two hours one day traveling the equivalent of about fifty miles, thanks to a crazy mountain pass where we had to stop multiple times for photo opportunities. Slovenia, so hot right now.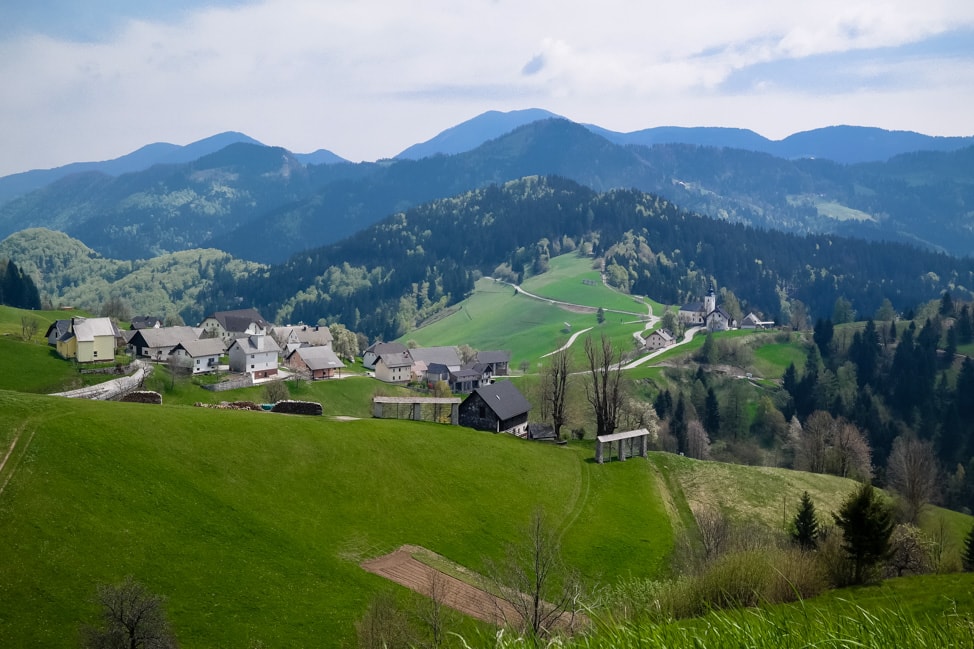 What is your best recommendation for the best European road trips? We'd love to hear where we should go next!