After returning from Slovenia, I was chatting with a guy at work, another American recently transplanted to Europe. Not one to mince words, I said, 'I don't care what is on your travel bucket list, you need to holiday in Slovenia first. Above Switzerland, above coastal Italy, just go to Slovenia. Now.' He shook his head: 'You're crazy. My friends back home have never even heard of Slovenia. You've clearly been living in Europe too long. Why would I go to Slovenia when I've never been to Germany, or Greece or Amsterdam?'
Slovenia is a hard sell.
My one-person campaign to convert the world to Slovenia is well underway, but you've gotta see it to believe it. So, I'm going to show it to you. We've introduced you to the lovely capital city of Ljubljana, but it is the vast and varied countryside that really gives Slovenia the edge.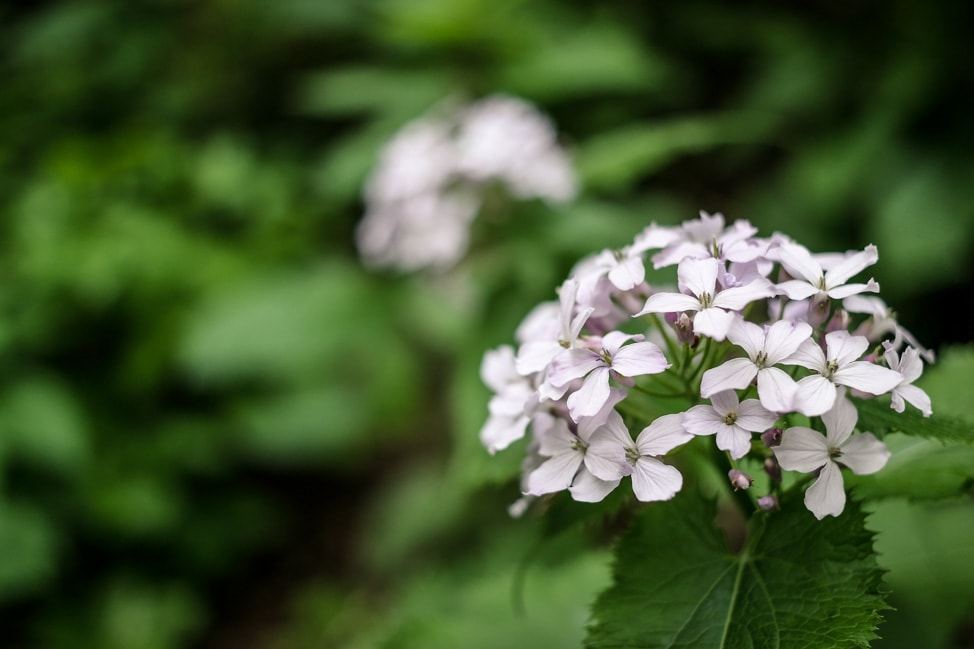 During our time in Slovenia, we spent more time hiking and exploring outside than we, two self-proclaimed city kids, typically do. Without further ado, four outdoor adventures that should settle things once and for all.
Slovenia has natural beauty to spare.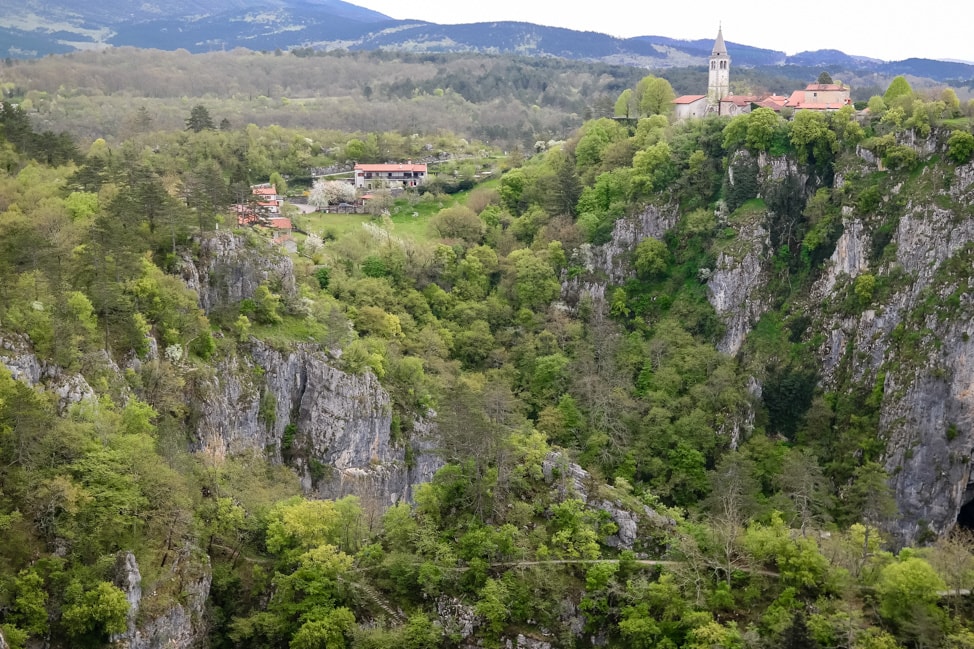 Škocjan Caves
The Škocjan Cave system ranks among the most important in the world, and was included on the UNESCO list of historically important sites in the mid 1980s. Located less than an hour from Ljubljana, it is an easy day trip if you need to walk off some of those densely caloric meals.
We arrived for the scheduled guided hike only to realize that our fellow hikers were geared up like they were about to go trekking in Nepal. We tried to reassure ourselves that our flimsy sneakers and jeans would be just fine, and fortunately in this case, we were correct. The walk into Škocjan Cave is well marked and the paths are paved or covered in a loose gravel appropriate for most walkers.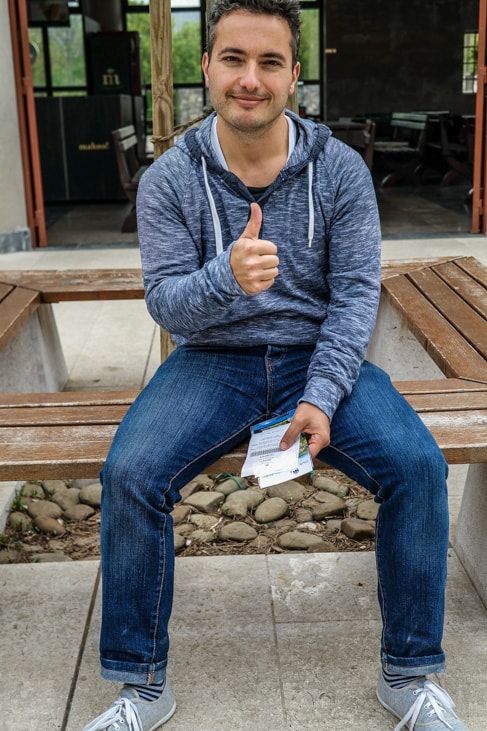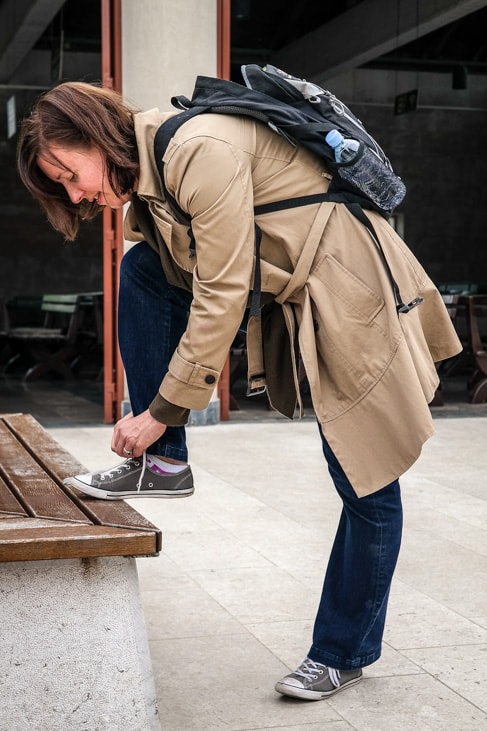 The highlights of the cave are the massive caverns that were dug by the Reka River, and the incredible display of rapids and waterfalls that dot the underground path. Many of the cave rooms are multiple stories tall, and the rushing river echo throughout.
The river passes through some narrow crevices and incoming debris from the surrounding forest can build up, causing the water levels to raise rapidly from the blockages. In 1963, a massive flood caused by a similar blockage prevented visitors to the cave for over 30 years! The cave was reopened just five years ago, but you can still see the incredible heights that the water reached.
The best part about this hike is that at the end, when you're kind of sick of walking and are wondering how steep the ascent will be back to your car, a two-minute funicular ride hauls you back to the top. It is a wonderful treat.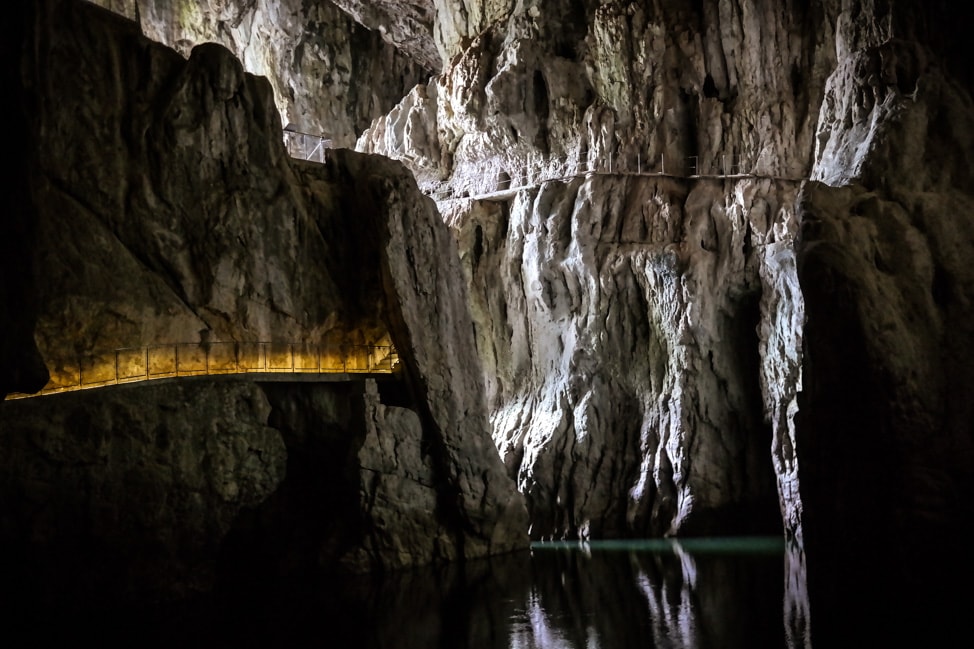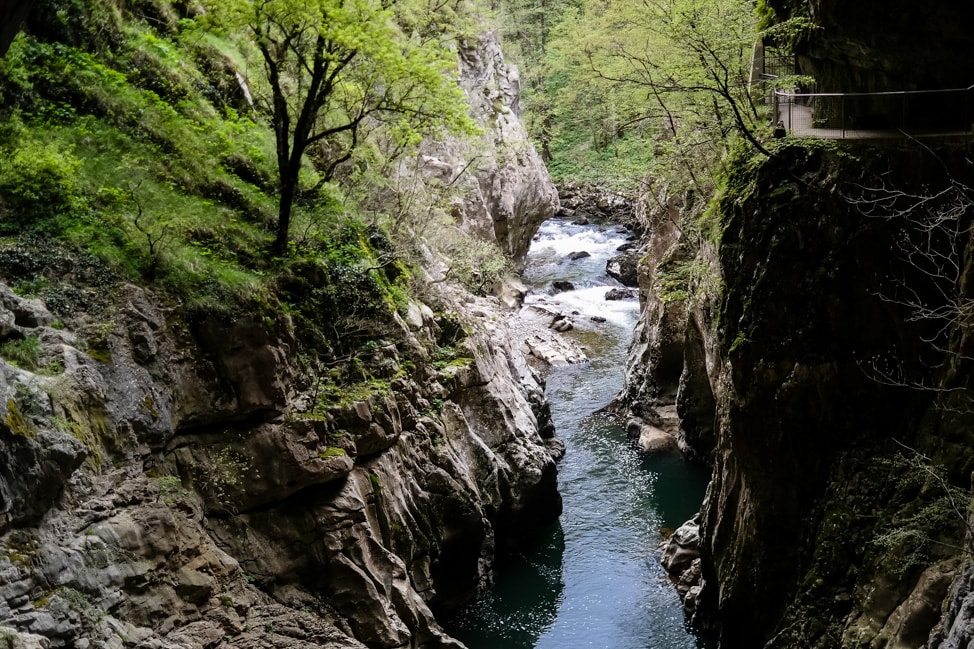 Kozjak Waterfall
After a stressful morning driving over the Julian Alps, we were excited to get out of the car and explore the area of the Soča Valley where we were scheduled to stay for a night. As we were driving, following the Soča River, we had been astounded by the color of the water, a shocking emerald green, bright and reflective.
Our hotel suggested a short hike nearby where we could follow the river up to a well-known waterfall, the Slap Kozjak (as they say in Slovenian). The entire walk to and from the falls takes less than an hour, and my camera was itching to try and capture the green water. It was just what the doctor ordered.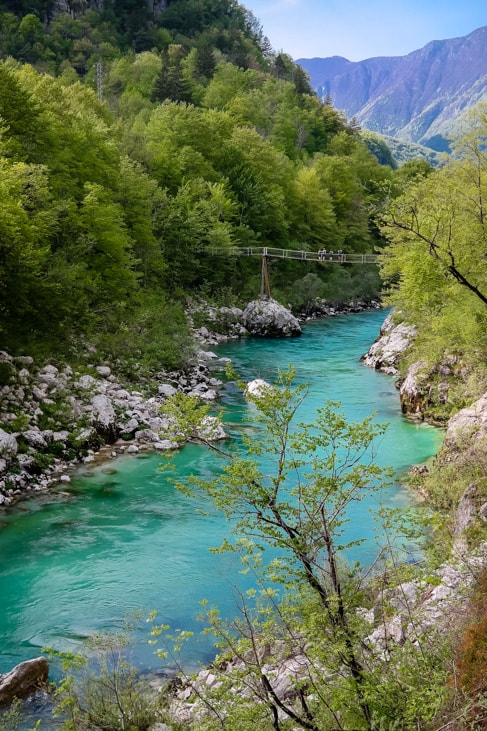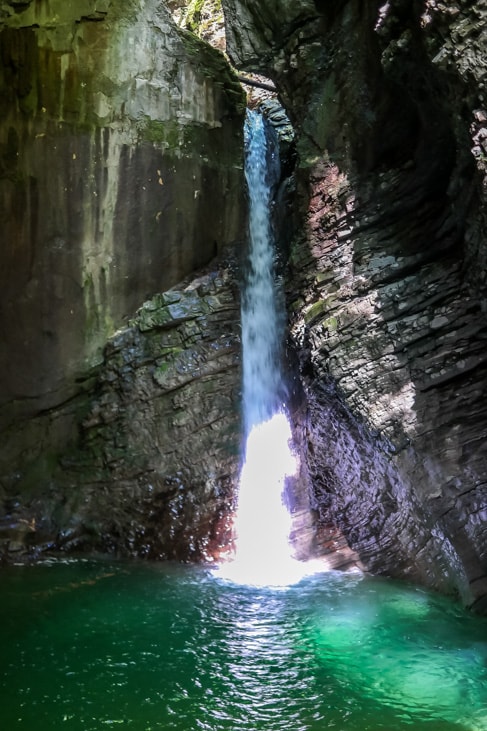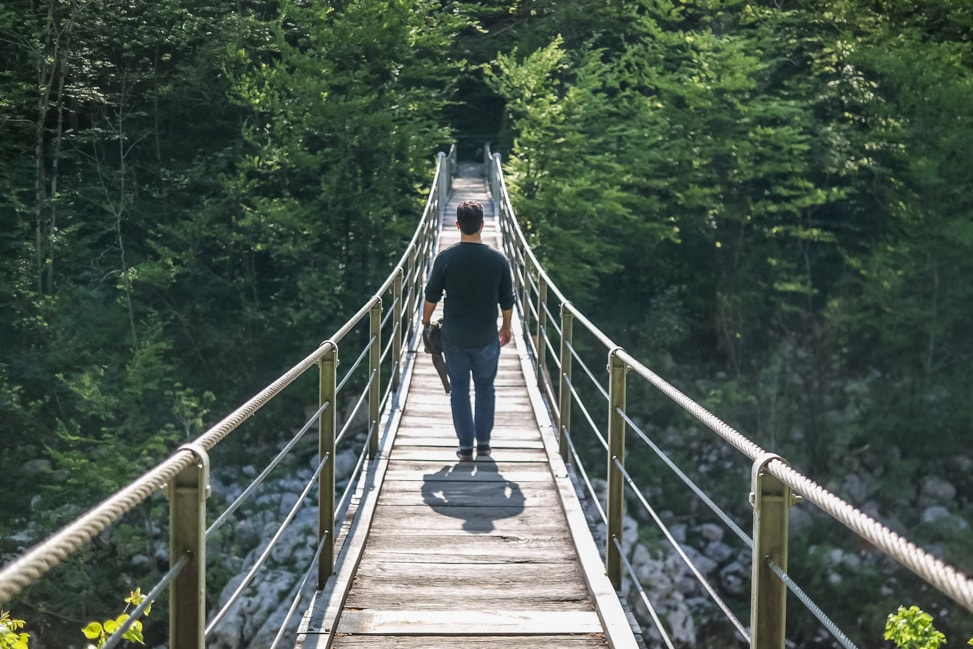 A little Google research doesn't provide a definitive reason for the green water, but most sources note that the abundance of limestone particles in the water can cause the color in alpine regions. I kept thinking that if I had grown up nearby, assuming that all water looks like this, I would have been sorely disappointed the first time I caught a glimpse of the dull Thames or the murky East River in New York City.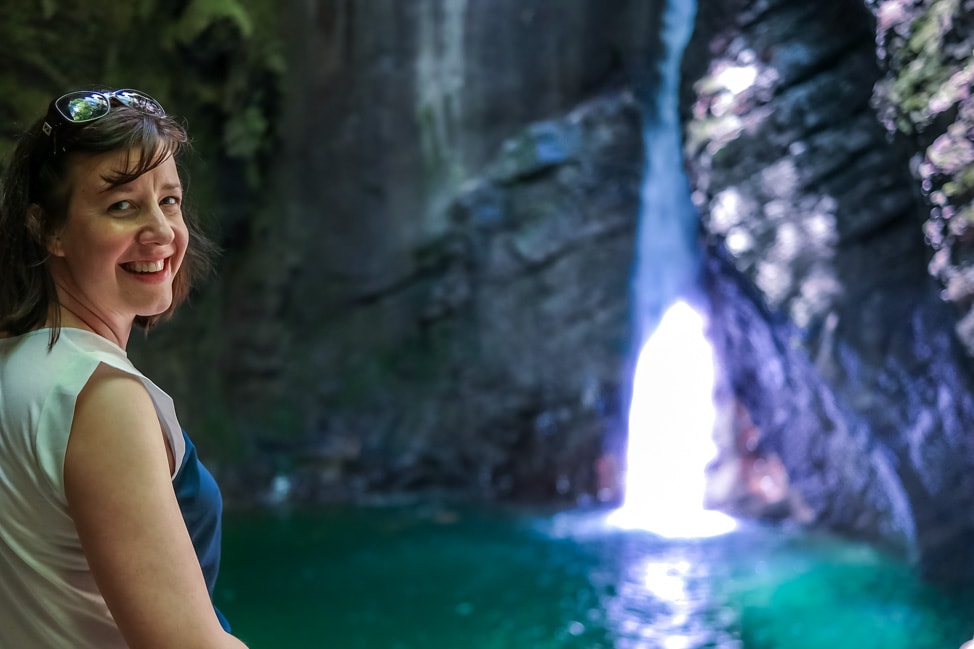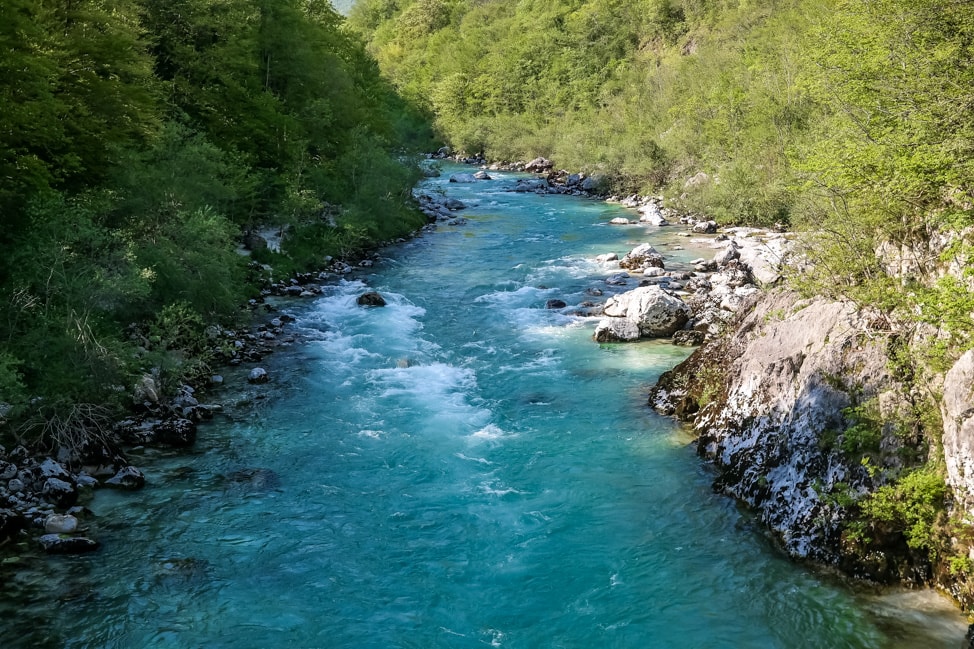 Postojna Cave
When we first arrived in Slovenia and mentioned to people that we were getting a car to explore outside of the capital, every single person asked us, 'Are you going to Postojna Cave?' One of Slovenia's most visited attractions, this cave system, also about an hour from Ljubljana, is well marketed and graces every guidebook.
Unfortunately, with the direction we were driving and the limited off-season hours, we were unable to make a visit fit into our schedule. But then fate intervened. A week later, we found ourselves an hour from the cave. Summer hours at the cave had gone into effect that very day, and the now hourly tour schedule made a visit completely feasible.
It's easy to see why this cave system became famous. The huge caverns and room after room of cave formations are impressive, no doubt. I can only imagine that a hundred years ago, when rooms were lit with torches and headlamps, it would have been a spectacular and other worldly experience.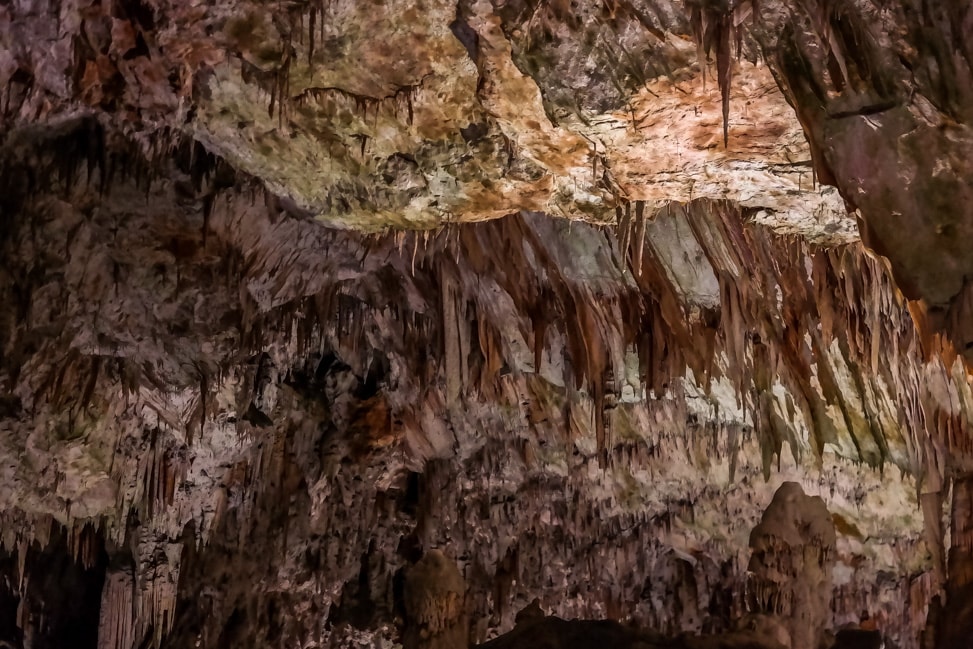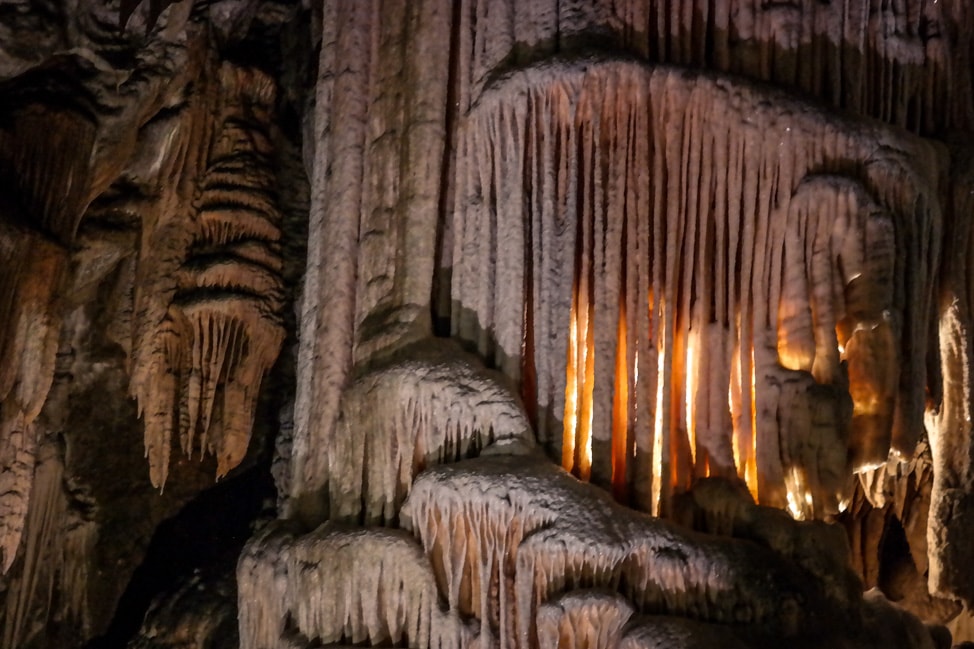 These days, brace yourself.
The massive parking area was chock full of tour buses and frazzled guides led their charges around the outdoor shopping area frantically waving colored flags. At our scheduled ticket time, the massive group of tourists (divided by language) were loaded onto small amusement park trains which took visitors deep into the cave. There, we were led on a guided walk for an hour or so, into the most impressive rooms. Colored lights give the walls a dramatic flair, while paved walkways with railings prevent people from touching the fragile stalactites.
At nearly 25 euros per person to enter the cave, this attraction is certainly a splurge, and not one I would bother visiting unless you have exhausted some of the other more interesting and less visited natural sites in Slovenia. It's hard to truly reflect on the cave's beauty when you're rushing through a room because the 'massive German group is rapidly approaching us.'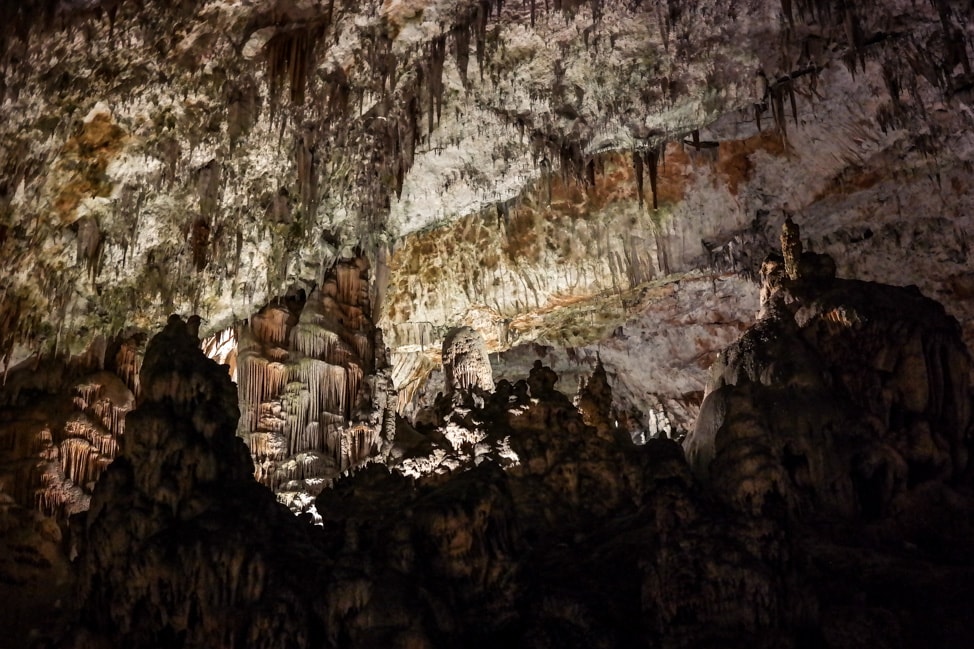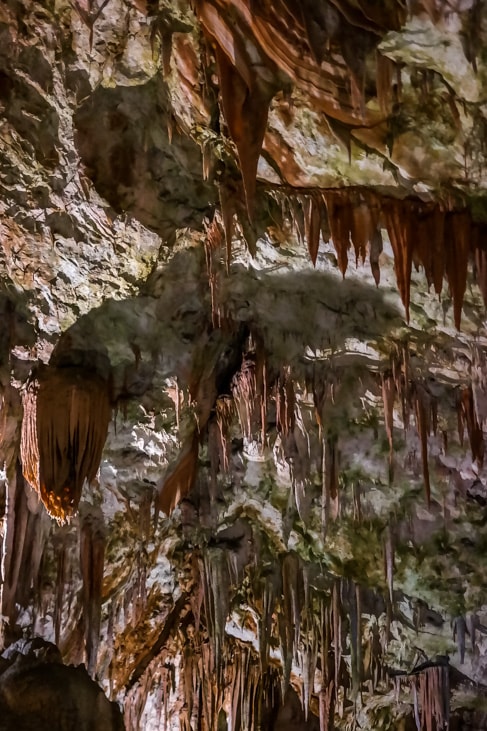 Tolmin Gorges
The Tolmin Gorges is part of one of Slovenia's national parks, and when we happened to be in the area, we decided a driving break was in order. The entry point to the gorge hiking trail is in a teeny town, the kind where a one-lane road is technically meant for two-lane traffic, making for an interesting game of chicken. As we parked in the nearly empty lot, we wondered if it was a worthy delay, keeping us from our final destination of the day.
We needn't have worried. As we've now covered extensively, it is rare to find yourself underwhelmed in Slovenia when it comes to Mother Nature.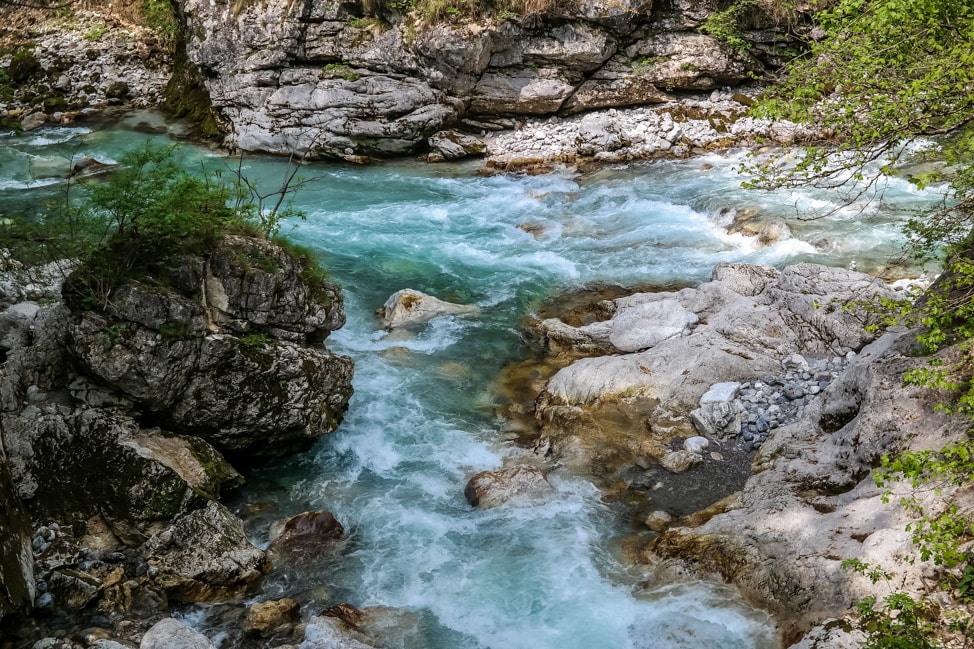 The hike was another pleasant one – about an hour of moderate walking. The paths are a little less polished than some of the others we experienced, but our normal clothes and shoes were just fine. Being that this is a hike in and around gorges, there is an altitude factor, but the strategically placed stairs would be fine for all able-bodied walkers.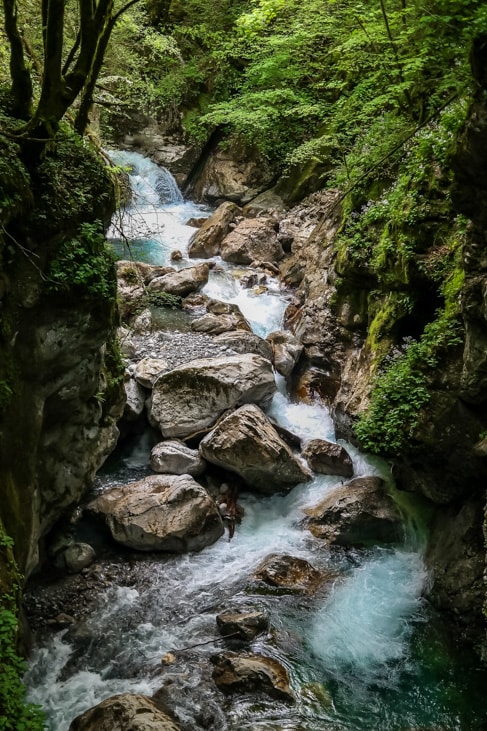 We loved how remote the Tolmin Gorges felt. We saw two other hikers the entire time, and even then, we just passed each other once as we each explored the park on our own. I'm sure that in the high tourist season the park gets more foot traffic, but thanks to the remote entrance off of a small country road, well, it's not exactly in the middle of everything.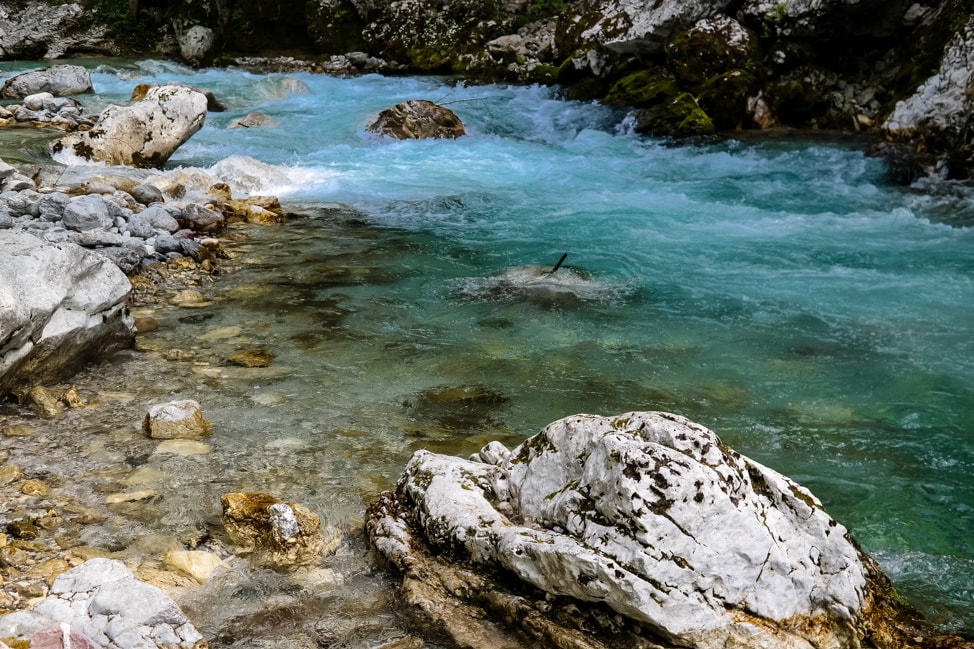 Hopefully this little peek into Slovenia's amazing beauty makes my personal marketing campaign for the country understandable. It truly must be seen to be believed, and it deserves a spot on your coveted bucket list.
I promise you won't be disappointed.
Have you ever been to Slovenia? Are there other hikes or parks you would recommend the next time I find myself there? Please let me know in the comments below!