We went into August with no real plans for the month. Nothing booked.
By the end of August, we had spent one weekend in Macau, and another in Sanya, a city on Hainan Island off the coast of Southern China. I guess we like to keep life exciting, and planning two last minute getaways in one month was any but mundane. We spoiled ourselves, staying at a Mandarin Oriental hotel in both locales. Lucky for us, our lack of advanced planning meant that we also got a deal on both hotels, snatching up last minute room rates at a steep discount. Spontaneity can be fun and cost effective!
And the Sanya trip? Entirely planned by Drew and kept as a surprise to me until I read on the departure board at the Shenzhen Airport where we were flying. Like I said, not boring.
Where We've Been
USA: Indiana 5 days
China: Macau 2 days, Sanya 4 days, Shenzhen 20 days
Highlights
A Surprise Weekend Away: This month, we had a few free weekends, so we did what we typically do – looked around for good deals to get out of town. Because I was busy with work stuff, Drew offered to do the research. Inspired by my sister who recently agreed to go on a weekend trip as long as she didn't have to plan it, I asked Drew to do the same. He happily agreed. Our weekend away in Sanya was lovely and relaxing, but being surprised at the airport was the highlight for me. (Side note: we've heard that Sanya isn't a great place to be a normal tourist – there's not much going on – so do what we did and just park yourself at a luxury resort for a few days.)
Dog-Sitting for Fufu: It takes a while to adjust to life in a new country, but leave it to us to make a lifelong dog friend first. We know Fufu's owner from a few expat meet-ups (she is actually Chinese, but isn't from this area), and when she put out a note on social media about watching her pup while she went on vacation, well, we couldn't resist. Thanks to Fufu we've discovered a new path in our neighborhood that we didn't know was there, and that our area at 7am is quiet and cool. Also, despite the fact that Fufu only knows Chinese words, it turns out that dogs' methods for getting a good belly rub, and indicating it's time to go outside have no language barrier.
Luxury Hotels: We've lived it up this month with luxury digs at the Mandarin Oriental in both Macau and Sanya. I'm not sure if we're drawn into the (relatively) good value of luxury hotels in this corner of the world, or if our newly found chaotic city life makes escapes like these more necessary. I'm sure part of our escapism is also tied to the ease of communication and how readily we can get our hands on Western breakfast foods. Waffles for days.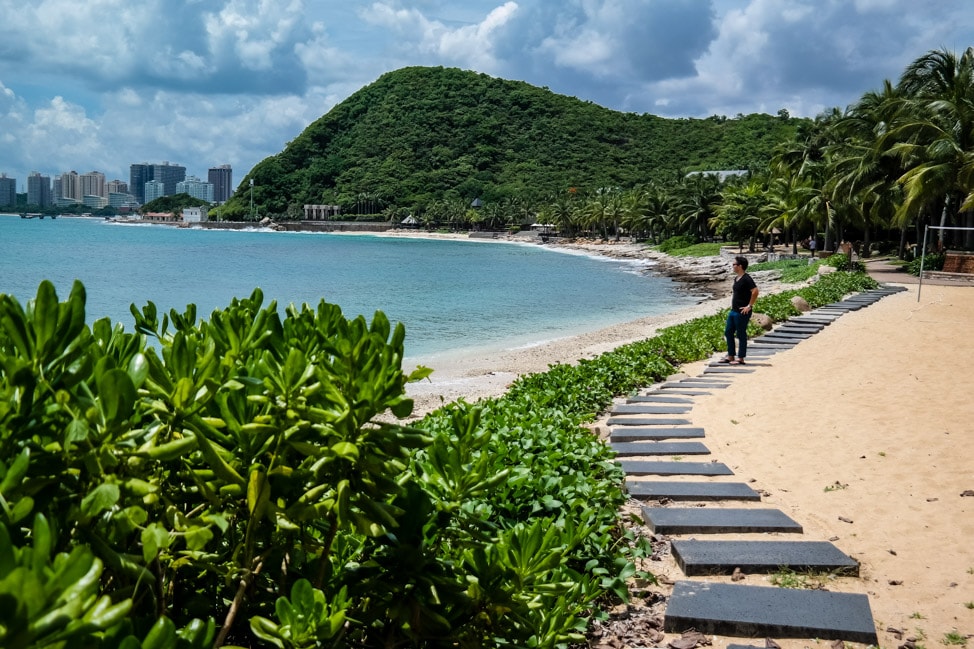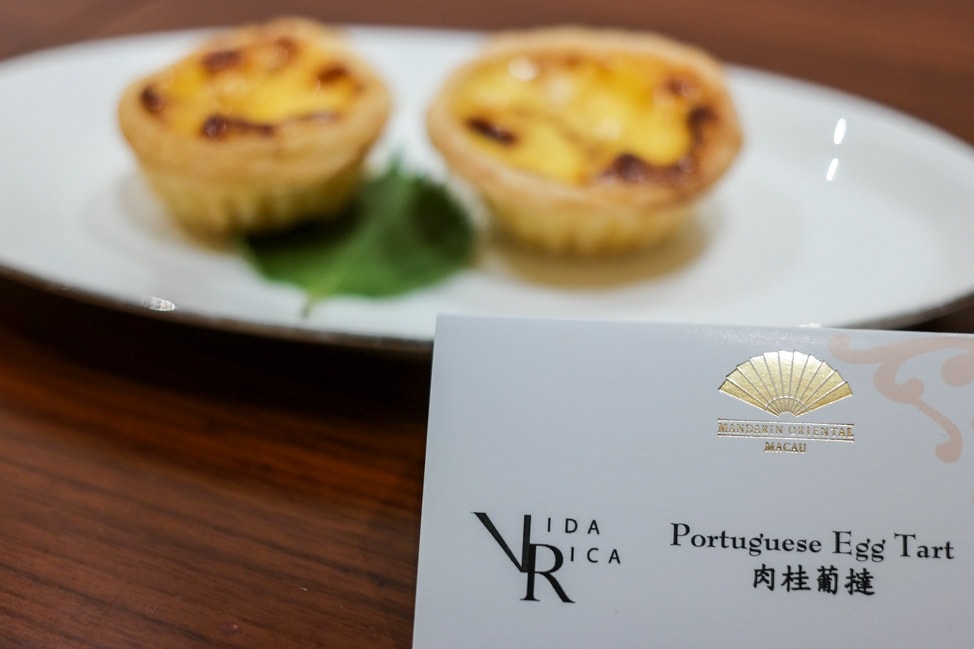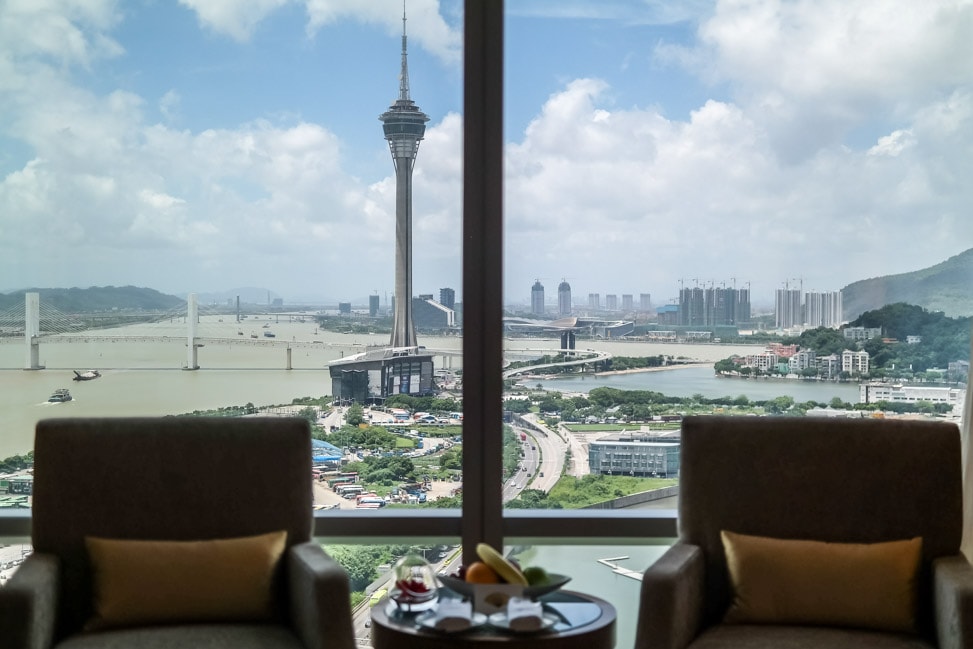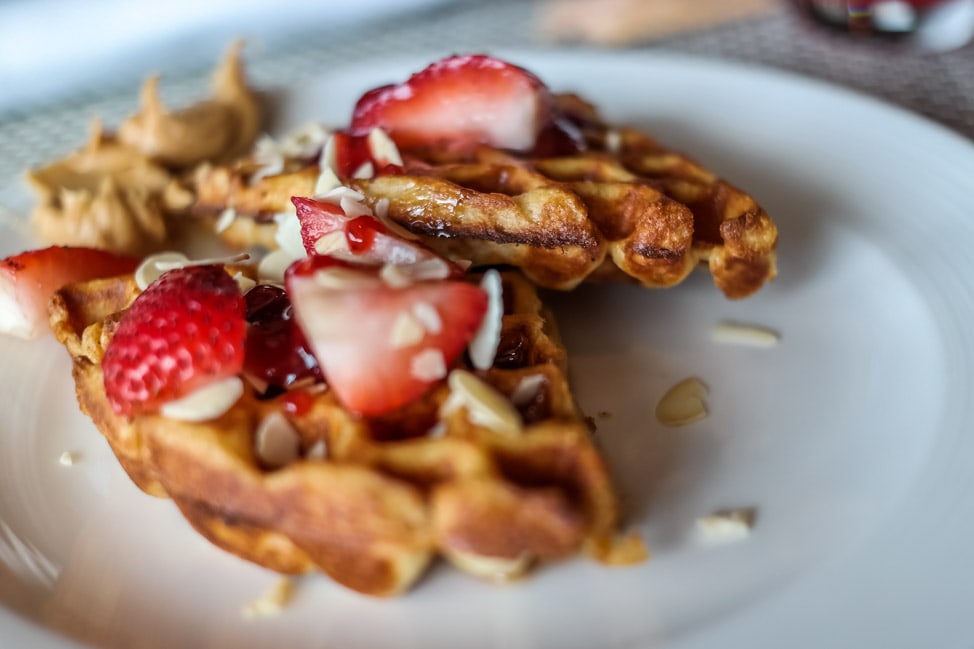 Lowlights
Typhoon Hato: Extreme weather is devastating several regions of the globe these days, and in late August, we were treated to our first severe typhoon. By our count, this was our fourth official typhoon of the season, but we're lucky in that many storms decrease in intensity by the time they reach Shenzhen (thanks Hong Kong, for always taking the brunt of the storms). Typhoon Hato started out relatively mild, but by the time it made landfall, it was a category red in China and a T10 in Hong Kong (the highest on both scales). There hasn't been a storm like this for five years or so. We were safe at home, waiting out the rain and wind, and left only briefly to stock up on junk food and beer at the grocery store.
Macau Ferry: Ferry travel is a really nice perk to living on the sea, and we've had great experiences with it so far (we wrote all about transport in Shenzhen this week, where you can see our rave reviews of the ferry). But at the beginning of our ferry ride to Macau (about one hour), the attendants walked around handing out…barf bags. This has never happened to us before on a ferry, and my spidey sense was activated. Public vomiting is seriously my worst fear ever, and sure enough, halfway into our trip, we were 'treated' to one woman's violent reaction. Honestly, the ferry ride was really smooth, it's not like we were being tossed around in the sea. Why didn't she just get up and go to the bathroom? Why did no one else seem to give a care? I squeezed my eyes shut and turned up the volume on my podcast and just willed the trip to be over. And then I dreaded the return voyage for the next 24 hours. We were all given barf bags again, but I didn't hear one being used.
Humidity: Yup, it is still soul-crushingly hot here. Right before Typhoon Hato (which is Japanese for 'pigeon' by the way) it hit 95 degrees. If you account for the oppressive humidity, the "real" temperature was 115 degrees. Yikes. On the plus side, our laundry dried quite quickly on the balcony.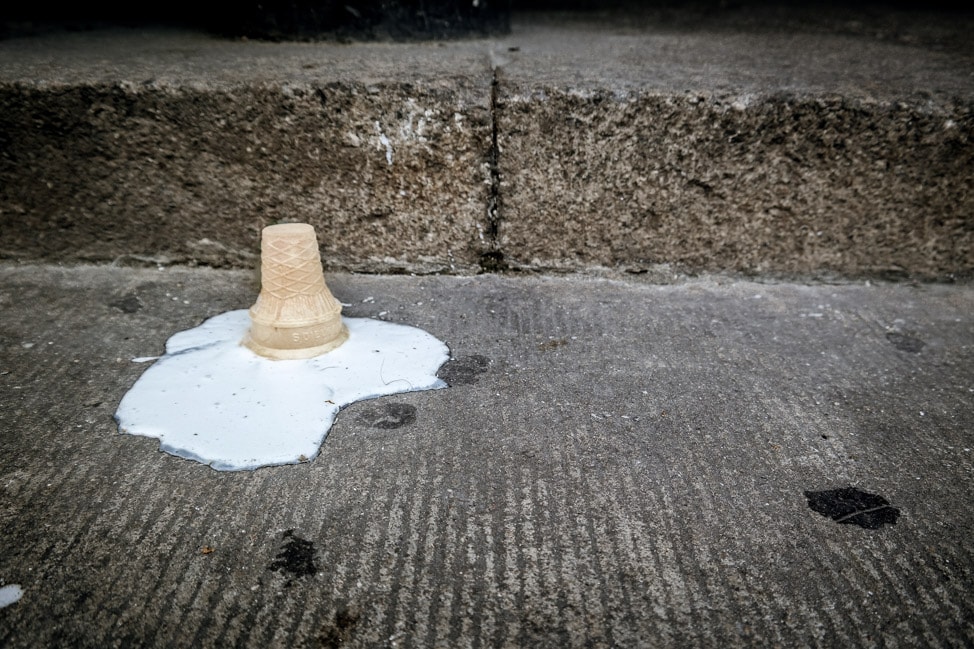 What We're Loving Lately
Coffee: We got a coffee maker, and we're psyched. There are tons of adorable, local coffee shops around town, but when you're paying $5 a pop on a latte (in a place where $5 usually goes a long way!), it adds up. At home we've been drinking tea, just like in the UK, but our favorite tea can only be purchased in Hong Kong. So after much complaining and making random trips to Hong Kong for tea, we made the simple improvement to just get a coffee maker (we didn't want to deal with the waste of pods, so got a set-up where we just pour water over grounds…the old-fashioned way, or fancy pour-over way, depending on your age and proximity to trendy coffee).
HBO Go: When we were in the States, we finally figured out a workaround to access HBO from China. Now we have a whole new library of amazing content to binge, and first up was the latest Game of Thrones season (Drew), the last Girls season (Julie) and Veep (which we both like). We also binged the documentary The Jinx, which had the craziest last five minutes ever for a true crime show!
Coming Up in September
Shanghai: We're off to Shanghai next week for five days. Work + friends + official research for this website – you know, the typical stuff. As we were doing some important restaurant research this week we realized that next week is Shanghai's official Restaurant Week, an organized event where local restaurants offer deals on set lunch and dinner menus, so we made a booking at a restaurant called Cobra Lily, a modern, hipster Asian restaurant. We adore Shanghai, and are so excited to get back there.
Hong Kong: Later this month we're spending multiple days in a row in Hong Kong. While we like going for quick trips, we aren't really able to soak in the city in a few hours. This time, we'll take advantage of a work meeting and tack on a couple restaurants and friend visits. The usual.
Japan: At the very end of September, we're off for our first big Asian adventure – twelve days in Japan! The Chinese National Day holiday break is the first week of October, and my office is closed for a full week. So we'll join hoards of Chinese tourists out in the world. We're leaving a few days early to take advantage of cheaper flights and less busy airports. We're still in the planning stages for this, but we're so excited to visit a country that has been high on our bucket list for years.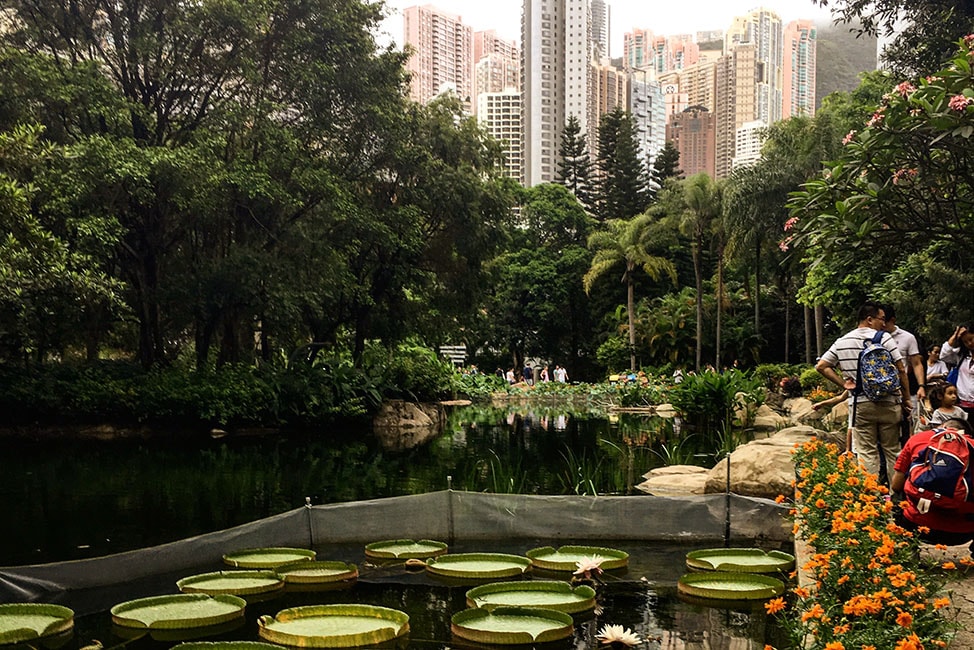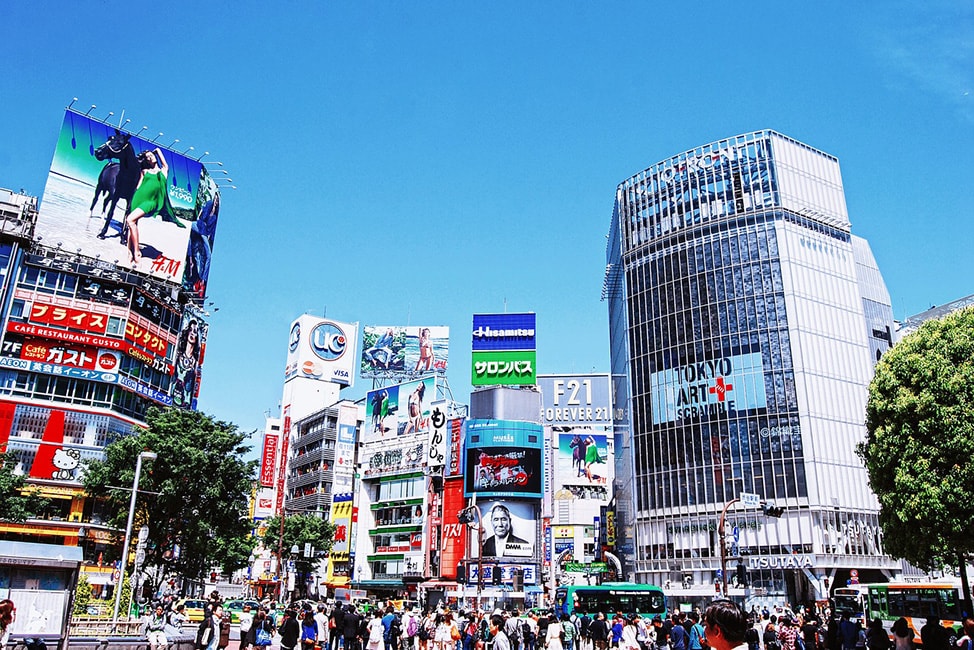 As always, stay tuned for more exciting stuff from DOTL. Japan, Hong Kong, Shanghai, and a recap of our recent trip to Sanya, China, all coming soon!