We are suckers for a good road trip.
Road trips are one of the best ways to really experience a country. Sure, flights or train journeys allow you to cover a lot of ground in a minimal amount of time. But by speeding past the sights, you can really miss out on the good stuff. Adorable towns, great hole-in-the-wall restaurants, and scenic views that are just off the beaten path. These unexpected little treats make a road trip a road trip. Not to mention you might stumble across one of your favorite places of all time, by accident.
Australia is a perfect example of a destination that begs to be explored by car. It is a massive country, with pockets of the urban jungle surrounded by remote wilderness. Most people 'do Australia' by some kind of flight-hopping, coming into Sydney or Melbourne, with a detour to Alice Springs to go to Ayers Rock for an experience in the Outback.
You can understand why flights might appeal in Australia. The place is just massive and we've heard a story or two about unprepared motorists who have run-ins with scary animals or freezing deserts. But a road trip in Australia is the ultimate adventure, as long as you're well-prepared before setting off.
Here are a few of the best tips we've heard about how to stay safe on a road trip around Australia.
Staying Safe on a Road Trip Around Australia
Get a Reliable Vehicle
The roads around Australia can vary, from pristine motorways to dusty two-lane roads. So if you are planning a long haul road trip, make sure to invest in the right car for your needs. Safety is key, and you don't want to find yourself hundreds of miles from the nearest town.
If you have an adventurous side and want to go off-roading in the Outback  (for example), you will need a true 4×4 to handle it. If you're more of a paved road kind of person and want to stick to the hip neighborhoods of Melbourne or perhaps go wine tasting on Australia's far western coast in Margaret River, then you can skip the 4×4 and go for something smaller and more fuel efficient for long stretches of motorway driving.
You can rent a vehicle from a rental agency, or if you are interested in a long-term road trip, you can visit sites like Gumtree for the best used cars to purchase. Remember the size of Australia. If you want to see as much of it as possible, it means many hours driving from place to place. Having a safe, recently serviced vehicle with proper tires, will make for a less stressful road trip.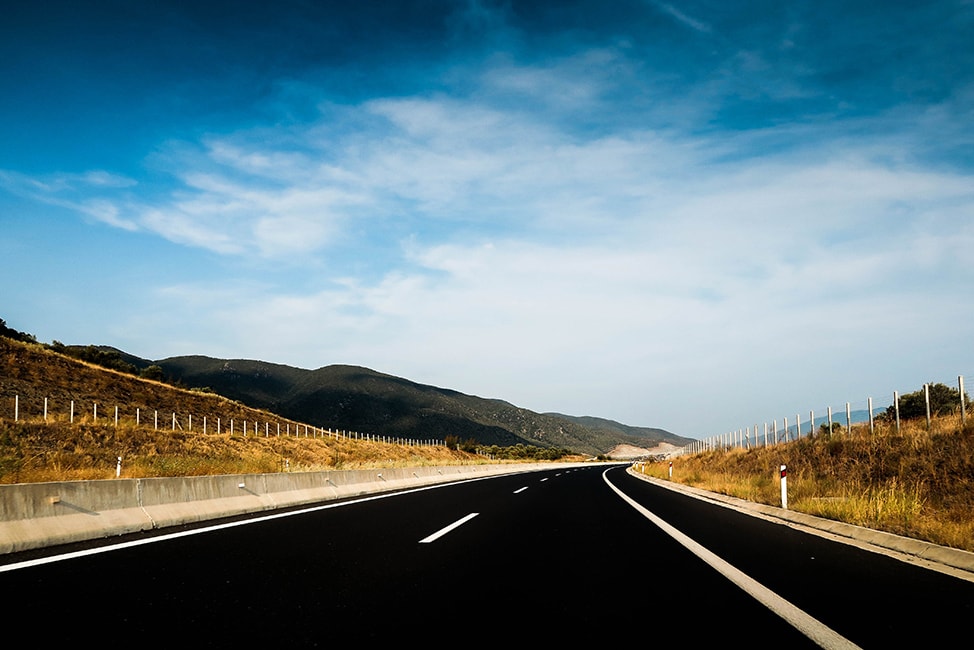 Be Prepared, Like Eagle Scout Prepared
This may seem simple and obvious, but if you are planning on a road trip around Australia, you should prepare accordingly.
A simple, old-school map can be your best friend, especially when you realize that you made a wrong turn twenty miles back and the GPS on your phone isn't working. Relying solely on Google Maps is risky, and cell phone reception is not guaranteed, especially as you head towards the heart of the Outback. A detailed map, one that you can also use to help plan your route, can be a lifesaver. A compass (that you know how to use) wouldn't hurt, either.
If you plan to head deep into the Outback, it's best to bring a supply of water, food, and fuel. It is easy to run into problems when the road conditions become unreliable, and even if you have picked the right vehicle, accidents do happen. You don't want to find yourself fifty miles from the nearest gas station when your fuel tank hits empty and the temperature is close to 40˚C. That water and bit of extra fuel will come in handy.
Know the Rules of the Road
Understanding why people are honking at you, why the truck in front of you keeps using their blinker in a confusing way, and what the heck a road train is are all things to know before you begin your road trip around Australia. Driving in Australia is generally safe, but like any country, it has it quirks when it comes to the rules of the road. You can find plenty of information online about the basic regulations.
Be aware of wildlife on the roadways. In addition to wild animals like kangaroos and wombats (um, yes, we would literally die if we saw a kangaroo on the side of a highway), domestic cattle may graze along roadways in unfenced areas. To be safe, it may be better to stick to daytime driving in more remote areas to avoid any potential issues with animals on the road.
Road trips are an ideal way to explore Australia and see things off the beaten path that most visitors miss. A massive cross-country tour is just the kind of adventure of a lifetime that we dream about. The possibility of finding our next favorite hidden beach, vineyard, or small town make us eager to pack up our road flares and get out there.
With just a little bit of prep before you depart,  you can help make your trip smoother, safer, and most importantly, more fun.