We have been in China for almost 6 months! Our expat journey in Shenzhen has gone well so far and we are beginning to feel comfortable in our new surroundings, meeting new people and learning more about our new home city.
But our life in China is different in almost every possible way to our life in London.
We landed here at the start of summer, and after 3 years in London and its temperate weather (hello sweaters in June!), we were not ready for the heat of Shenzhen. Each day felt like we were one step closer to melting into a puddle on the sidewalk. The air was so thick and sticky you could almost feel it.
We swapped our flat in a quiet 19th century residential square in London for a sparkling new apartment in a high-rise building. Here we're within sight of a pedestrian zone complete with a cruise ship turned hotel/restaurant/bar and a nightly fountain show set to music from Celine Dion that also includes neon lights and bursts of flames.
Quaint it is not.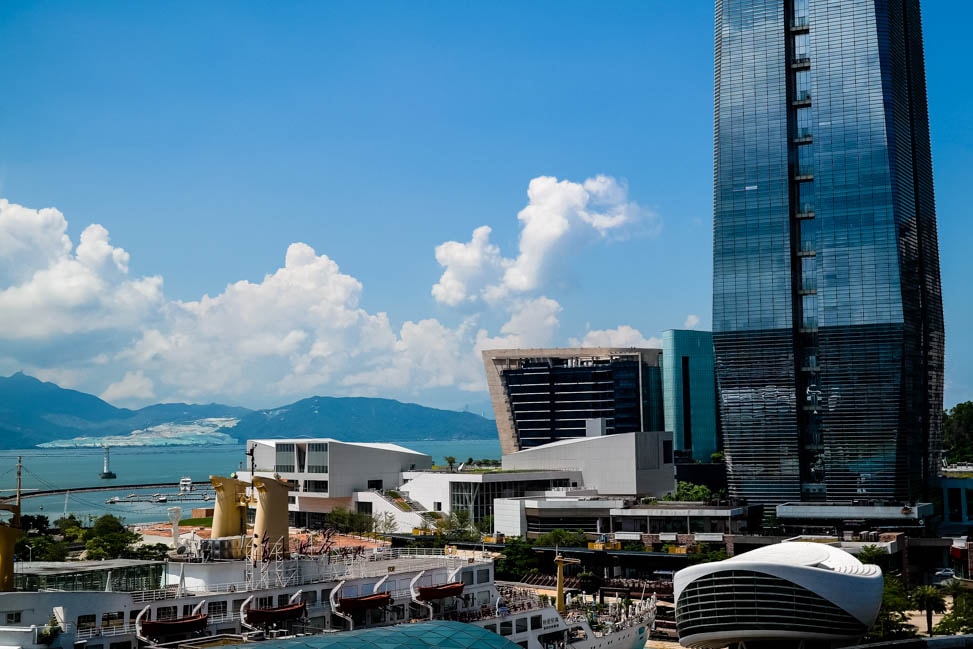 Shenzhen is exciting and vibrant. Things are changing and growing at an alarming pace. There is construction everywhere, and new shopping malls seem to open every other day. The city is also young and entrepreneurial, having become the "Silicon Valley" of China with dozens of tech companies setting up their headquarters in Shenzhen. It feels like an exciting time to experience the expansion of the city.
The Changes to Drive on the Left
So after 6 months, we decided to make some changes to Drive on the Left to reflect what our life looks like now. Seeing those images of us in London on the site just didn't seem right, and they make us nostalgic for chilly rain and warm pubs. That was our life. We need the most casual visitor to the site to understand that we definitely live in China, and not the US or Europe.
We hired a local photographer to take professional photos in different parts of the city to reflect our life in China. Some are urban, some are deep within the abundant parks in Shenzhen. Yes, there are parks. In fact, Shenzhen is the greenest city in all of China, with dozens of expansive parks. We can walk directly from our apartment to a hiking trail along a mountain ridge in a matter of ten minutes. In a city of 12 million.
When you go to the site now, gone are the overcast skies and muted tones of London, as well as our coats and scarves (stowed away indefinitely in Julie's parents' attic). They are replaced with the vibrancy of Shenzhen, with its chaotic streets and lush tropical landscape. You can see new vs. old below.
In addition to the new images on the blog, we have updated all of our cover images and profile pictures on all of our social media channels. Our new shots are now spread far and wide across our Drive on the Left universe. We love it.
Check them out for yourself: Facebook, Twitter, Instagram, Pinterest, YouTube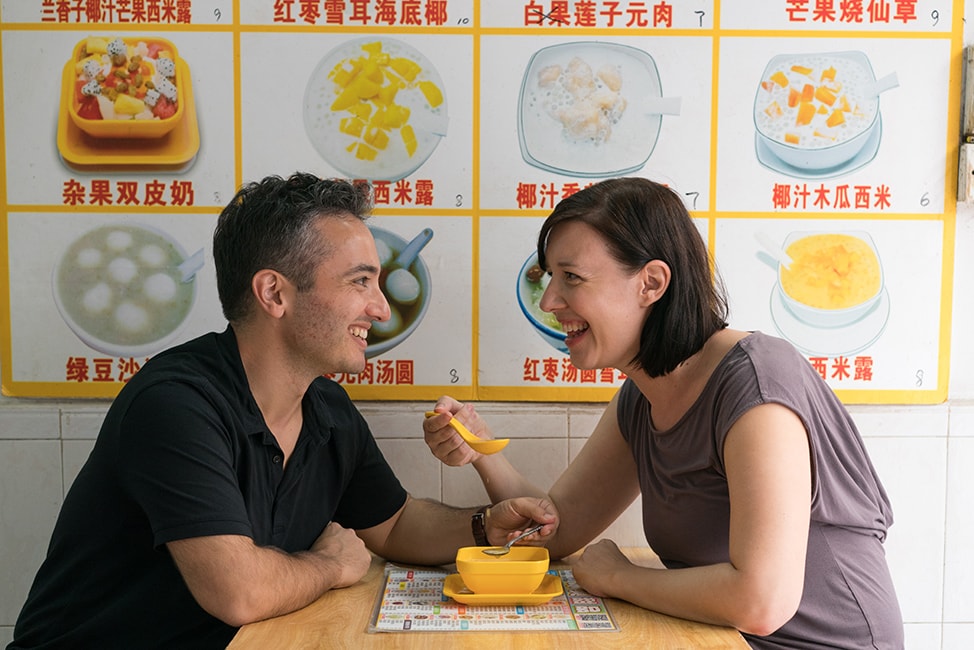 Expat Life and Our New Expat eBook
In addition to the photos, we really want to emphasize our experiences as expats over here at Drive on the Left. We have been living overseas since 2013 and have no plans to return anytime soon. We want to encourage (inspire?) more people to make that leap, and see what adventures lay overseas. We have even started a new 'Expat Interviews' series, where we chat with fellow expats to show what life is like in different cities around the world.
Readers who sign up for our monthly newsletter will receive a free copy of our new expat eBook, "Living Abroad: An Expat's Guide" complete with general advice for those considering expat life. It is not about any location in particular, but we do pull from our own experiences to offer tips, and sometimes warnings, about living overseas.
The book is broken down into 6 sections:
Making the Decision: Will you or won't you?
Preparing to Move Abroad: The ultimate to-do list.
Advice on International Moves: Will my hair dryer even work over there?
Adjusting to Expat Life: We're not in Kansas anymore, Toto…
The "6 Month" Rule: Buckle down for the long haul.
Resources and Our Stories: All of our favorites
Hopefully, by reading, you'll understand all the nuances there are to building a life abroad. In it, we talk extensively about the challenges for partners, especially when one person's exciting career opportunity could spell a major change to their partner's career. We also share our best hacks, from how to quickly fund a bank account, to what short list of words is worth learning quickly in a new language.
If you have even the faintest notion that you may want to live abroad someday, we urge you to take a look at our expat eBook.
The Drive on the Left Newsletter
If you do sign up for our newsletter, know that we won't be filling your inbox with multiple emails a week. We respect the inbox.
Our newsletter goes out each month around the 15th and includes updates about where we are in real time (the website doesn't always reflect the correct timeline!), what we're up to, and our latest top performing articles if you want to catch up. We frequently share our best "only in China" stories about daily life here that aren't quite appropriate for the website. You know, because we have good manners.
Here's how you sign up:
You can sign up directly on our front page in two different places. In the middle of the front page, there is a purple banner across the screen titled "Fancy a Drive with Us?". Just enter your name and email address and you should receive a confirmation email.
At the bottom of the page, there is also another signup form, in case you missed the first one. If any of that is too difficult, then just follow this link to enter your information directly.
A Final Thanks
We are excited for these changes and we hope you like them too. We work hard on maintaining the site and updating things as much as possible. We love to hear from our readers, so any time you have a question or just want to say hey, drop us a line at info@driveontheleft.com. Heck, if you find yourself in Shenzhen for whatever reason, we can grab a drink!
We want to say a final thank you to Lee at Further Bound Design, who designed our site. Lee has been a fantastic resource, as he has continued to help us with updating Drive on the Left.
So that is a wrap. So let us know your thoughts. We are excited to continuing to progress and grow our blog!