Welcome to Expat Interviews, a monthly interview with fellow travel bloggers who have decided to pursue a life abroad and become expats. Each interview will be with someone who lives in a place we have recently explored ourselves, providing a look at what it is really like to live in that place, not just visit.
It makes sense to begin this series with London, the city where we first began our expat adventures over 4 years ago. We have written a lot about London, from our favorite markets to why we loved living there, but we thought it would be fun to get another perspective on life in London.
Today we have Laura Lynch, a travel blogger we have come to know well since meeting for coffee during the TBEX conference in Stockholm. She and her husband Nick were just about to move to London just as we were leaving, so we never overlapped as expats in London. Fortunately, we have been able to meet up a couple of times since, including just last month.
So lets hear about how Laura and Nick have adjusted to expat life, her transition to full time blogging, and what she likes (and doesn't like) about the London food scene.
Welcome to Expat Interviews!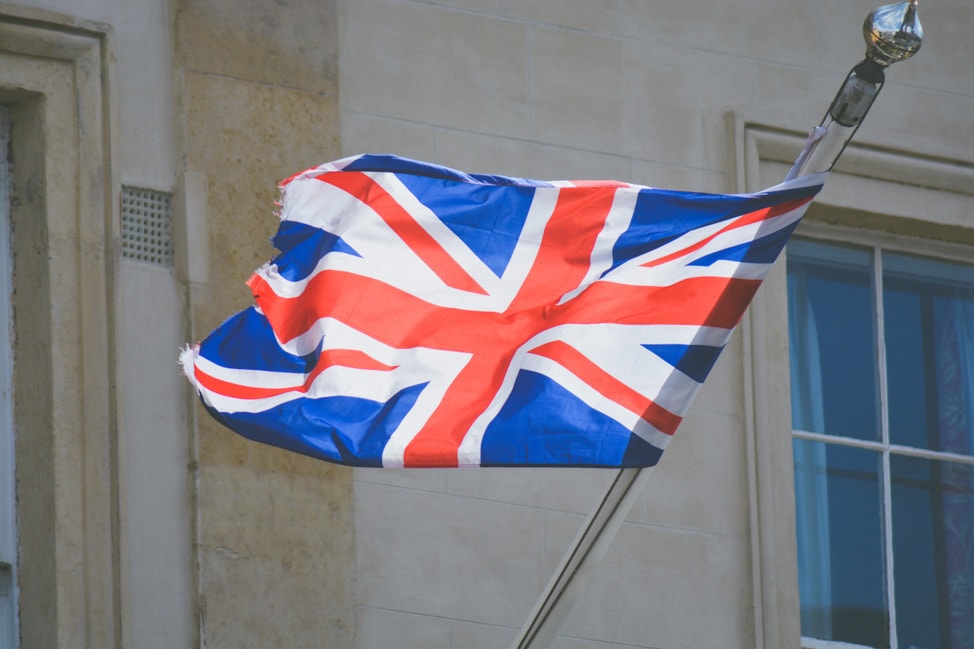 Tell us about yourself and your blog.
I'm Laura Lynch. My husband Nick and I started a travel blog called Savored Journeys in 2014 with the aim of it becoming my full-time job once we eventually moved overseas. In November 2016, we finally packed up our home in Seattle and moved to London. I have been blogging full time for a year now, and building my business from one site, to five sites (you can find the all of the links below). Our focus is on travelling for food and wine, so we've been enjoying the opportunity to explore Europe. I've recently started offering SEO consulting services to other bloggers, as well.
When did you realize you had interest in living abroad?
I've wanted to live abroad since I took my first overseas trip when I was 17. To say I caught the travel bug is understating it. It felt like a calling to me, in a way, to travel around the world and discover new things outside my own country. It wasn't until I met Nick, though, that a real plan to live abroad took hold. We discussed moving overseas before we were even married, and while it took about 5 years to materialize, we made it a priority.
How difficult was your visa process?
For us, the visa process was relatively easy, thanks to the fact that Nick was merely transferring his current job to London. His employer took care of arranging everything for us, which included making sure we filled out the paperwork correctly. The biggest obstacle we faced was having to get back to New York, after taking a 2 month sabbatical in Spain, to actually apply for the visa and get our passports back before returning to Spain.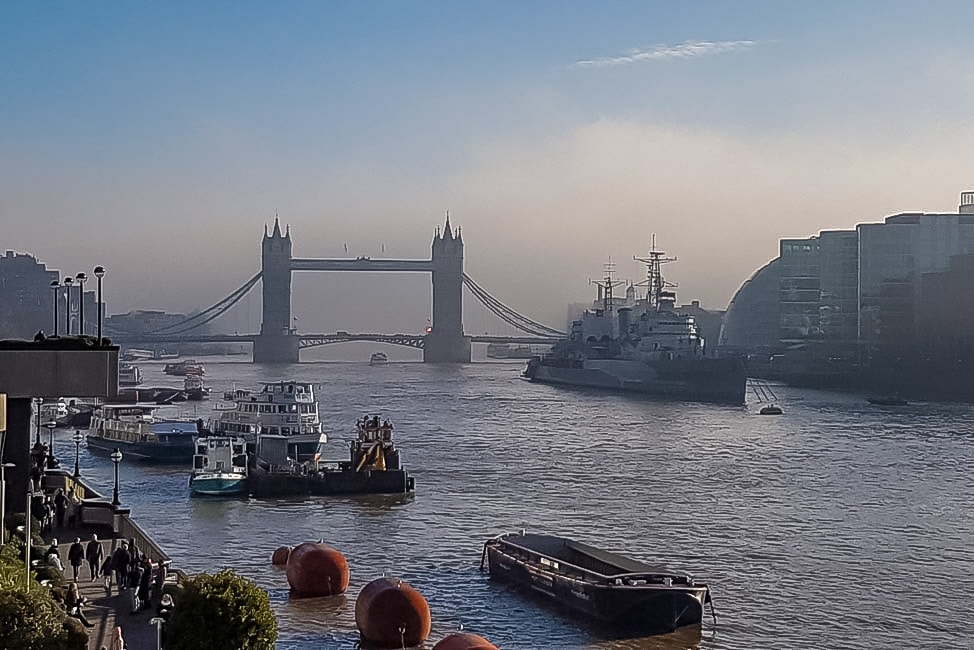 What were the challenges in physically moving from Seattle to London?
The biggest challenge was financial, because we had to move our money out of United States financial institutes, due to banking restrictions that discourage U.S. banks from working with expats. It was a pain to set up new international accounts when we didn't yet have a residence in another country.
We also had to sell all of our cars, furniture, and U.S. appliances that wouldn't work in the U.K., so there were many weeks of Craigslist meetups and trips to the Goodwill to donate things that wouldn't sell. We planned to take very little with us to London, because flats are smaller and furnished, so we didn't need much more than clothes and personal items.
How did you find the search for an apartment?
It's difficult when you don't know the neighborhoods, or where you might want to live. 6 months before we moved, Nick flew to London and did some neighborhood recon to identify potential neighborhoods. Then I downloaded a few rental apps and scoured through listings regularly.
As part of the relocation package Nick received through work, we were given a listing agent for 2 days in London to help us find a flat. Unfortunately, it was two days before Christmas when we arrived and there were very few good listings on the market. We looked at about 13 flats in one day, and it became very clear that we didn't have much choice, so we accepted the 1 flat that we liked from the bunch. It was difficult not having more choices or options, but thankfully it turned out well for us.
We were also very glad to have an agent helping us negotiate and understand the terms of the lease, as they are very different in London then in Seattle.
You changed careers when you moved to London. How is it blogging full time and how did you manage the transition away from "normal" working hours?
I started my blog, Savored Journeys, in 2014 with the express purpose of making it my full-time job once we moved overseas, since we knew we'd be moving in about two years. I can't really say that blogging full time is much different than my previous career, since I was already working from home 8-hours a day.
Blogging requires a lot of personal motivation and dedication to normal work hours, so I really just transitioned smoothly from one to the other. The only difference for me now is that I regularly spend at least 15+ days of the month away from home on press trips and personal travel. It's also given me the opportunity to expand my business into five different sites.
What has been the biggest surprise about life in London?
The biggest surprise about life in London to me is just how similar it is to living in Seattle. I really thought there would be a tougher transition, and that it would feel so much different living abroad. We sort of slid right into life here.
What has been the most frustrating part of beginning a new life abroad?
As with any move, finding and making new friends is always the hardest part, especially the older we get. Additionally, London is a really sprawling city. We'll meet people we'd like to spend more time with an then find out they live 1.5 hours away from us on the other side of London. It's difficult coordinating schedules and finding the motivation to travel that far to spend time with someone you don't really know yet.
Add to that the fact that we are travelling on most weekends, and it makes it very difficult to cultivate friendships. We've left behind so many great friends. It's frustrating to start over.
You and Nick like to eat. What are your thoughts on British food culture in general, and the restaurant scene in London? Any recommendations?
We truly didn't know what to expect from British food culture when we got here, except that we were probably in for a lot of pub food – pies, fish n' chips, etc. We were, of course, blown away by the sheer number of pubs in London – it's a little like Starbucks in Seattle. We thought there was a party going on the first time we saw everyone standing around outside the pub on a Friday night. Turns out that's just a regular happy hour thing.
London's food scene is so much more than pubs. London is probably the top food city in the world. We will never run out of options, and the food quality is generally very good. In the neighborhood we live in, Shoreditch, there is an incredible array of restaurants, from fine dining to street food markets. We particularly love the street food options – Box Park, Dinerama, and Street Feast are all just a few blocks away.
A big food trend in London right now happens to be American BBQ. There are tons of places focused on high-quality low-and-slow barbequed meats. One of our favorites is, luckily, just a few steps from where we live: Smokestak. We also really love this trendy place in Haggerston, called Duke's Brew & Que. We also really love a good Sunday Roast. The enormous Yorkshire pudding always makes us smile.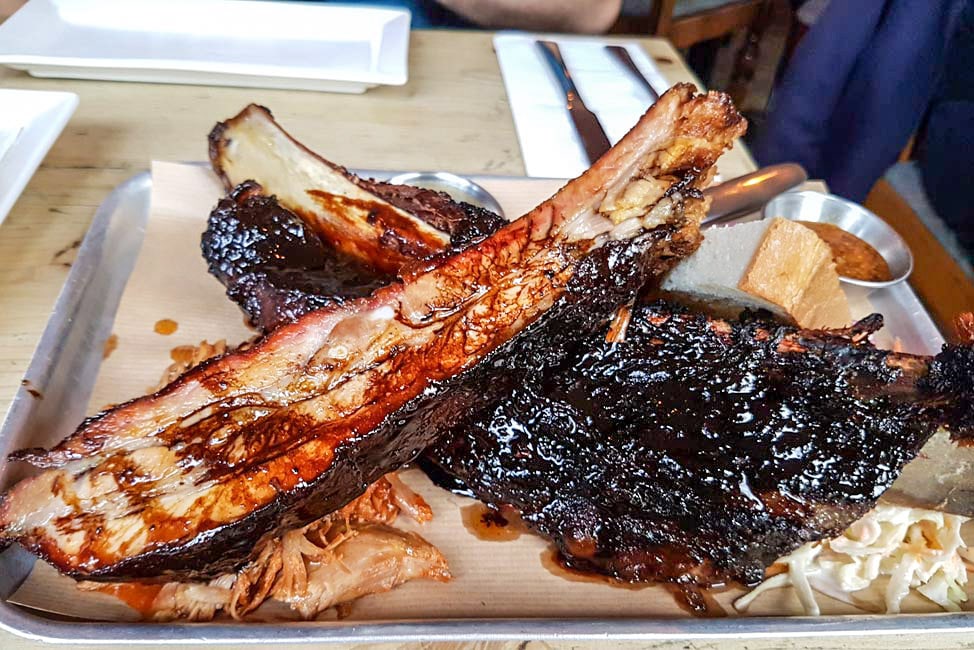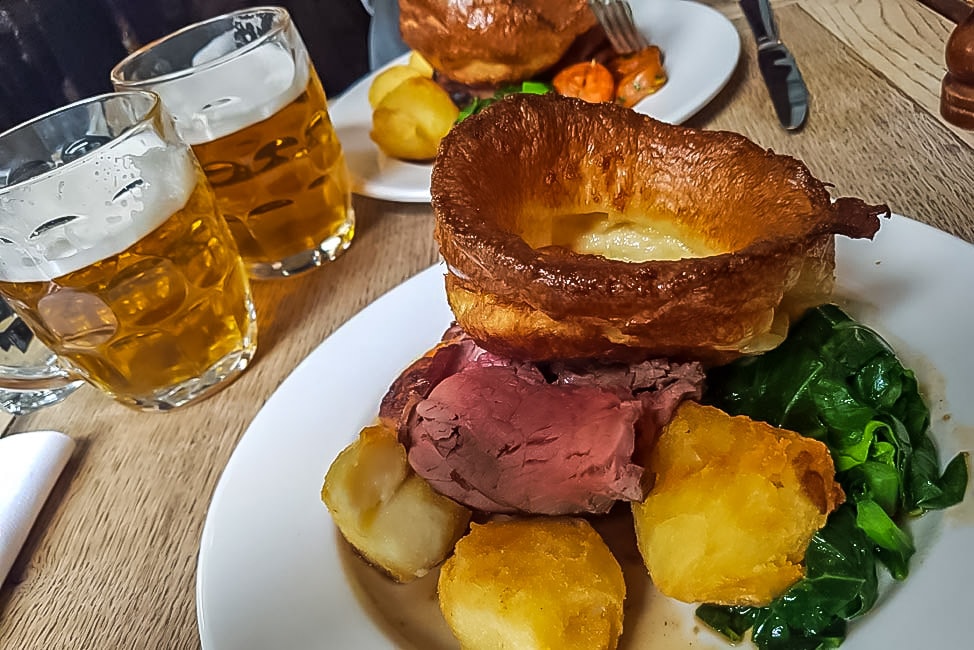 What British food do you just not get? Personally, I never found a taste for Christmas pudding. Dense, heavy as a brick, boozy fruit cake is not the indulgence I want to dive into for the holidays. What about you?
I've never liked peas – even fresh, straight out of the garden peas – so I really can't get on board with mushy peas. They're served alongside things like fish n' chips and sometimes with Sunday roast. Occasionally they look okay and I can see why someone might like them. But usually they're turning brown and look like a big goopy mess.
We also thought it was rather funny that American hot dogs are available in the grocery, but you buy them in a can, not shrink-wrap like we're used to at home. Hot dogs aren't the healthiest thing in the world to begin with, but when you have to buy them in a can, it's just wrong.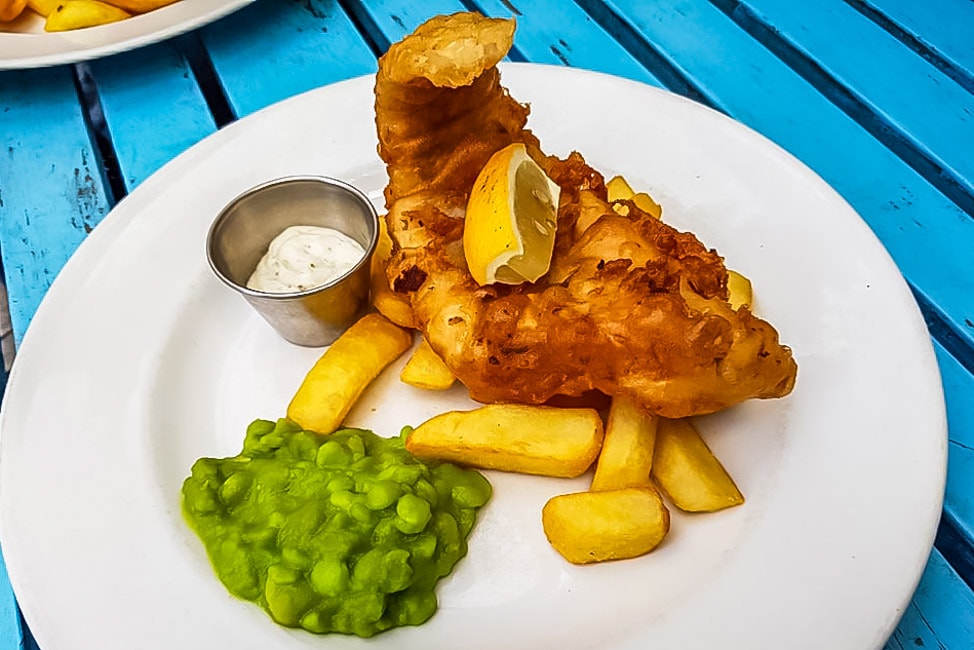 One of the best aspects of expat life is the opportunity to travel. What have been some of your favorite experiences since moving to London? Any surprise destinations that you never would have thought you would visit?
We do a lot of traveling to wine regions around the world, so we were super excited to be able to visit the many wine regions throughout France, Italy and Spain on quick weekend trips. We also discovered the wine region of Moldova this year, which was definitely a surprise destination for us. We would never have thought to visit there, but I met the owner of Winetours Moldova at a travel conference and she invited us to check it out. So glad we did. Moldova is an amazing wine country.
Any embarrassing expat stories?
I mean, we've definitely made the occasional faux pas by saying phrases that would be said in the United States, but not here. I can't seem to stop saying pants instead of trousers, which always draws a giggle from whoever I'm talking to (pants means underwear here). But I think we've mostly gotten away without any terribly embarrassing moments.
What do you miss the most about life in the United States?
At first, I really missed meltable cheddar cheese, but I've gotten over that, for the most part. I actually don't miss life in the United States, except for my family and being able to visit them when I want. Otherwise, we have everything we need here in London, and there's nothing we can't do or get here. With the current political climate in the United States, we actually prefer being here, for now.
Do you see expat life as a short term fling, or potentially a long-term relationship?
I actually don't think we'll return to the United States for a long time, if ever. Now that we've had a chance to see what it's like to live somewhere else and experience new things, we will likely make it a long-term relationship. We've already discussed moving eventually to Australia, Japan, and South Africa. It could take a while to get around to all of those countries.
Thanks again to Laura and Nick for participating in this new series! To read more about Laura and Nick's adventures, you can find them at Savored Journeys, Savored Sips (wine/beer blog), and Make Traffic Happen (SEO strategy for bloggers). Laura also recently published an eBook on SEO which you can find here. You can follow along on Facebook, Twitter, Pinterest, Instagram, Google Plus, and YouTube.