The sun was blazing last Friday as I entered Wimbledon's gates. As the thermometer tipped past the level of 'comfortably warm', the crowds took cover in the shade, chugging rather than sipping Pimm's Cup cocktails. Before I even stepped foot on the courts, I wondered to myself if we would have been more comfortable watching tennis from the comfort of a pub.
We've made an annual visit to Wimbledon since we've lived in London. Drew is a true fan of the sport, having played since he was a kid, all the way through university. We get our tickets through a lottery system hosted by the local tennis league, the one way you can go to Wimbledon without paying dearly for the privilege or dealing with the dreaded day-long queue. I, on the other hand, am a fair-weather tennis fan. I like watching the navy-clad ball kids and the synchronized line referees.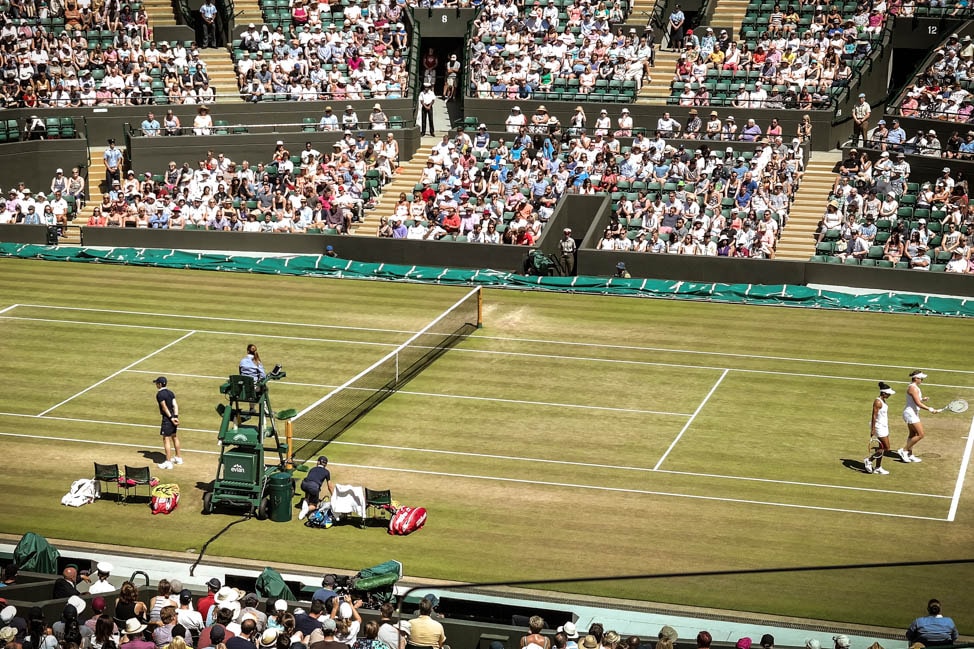 I also get a bit of a thrill from the routine of a match. The balls are changed out every seven games, and the players tend to grab a new racket at the same time. Some pros have such a detailed changeover routine that I am mesmerized by their habits. Sip of water, sip of sports drink. Bite of banana. Change of sweaty shirt every ten games. Towel off right arm, then left. Pick three balls, discard one. Tap the racket to the bottom of each shoe. Twirl the racket three times before each point.
It's a nuanced, superstitious dance, and one I love to witness.
We attended the tournament this year on an auspicious day, one where the two favourite players of the Brits teed off against one another. The local hero Andy Murray was set to battle perennial stalwart Roger Federer in a semi-final match and the crowds rallied in full force. Unfortunately, our tickets did not provide access to Centre Court, so an alternative seating area was needed to watch the match.
We did our best to find an open patch of land on Henman Hill from which to watch the action, but the crowds there had been thick since the minute the gates opened for the day. We gazed around, watching shoulders turning various shades of pink, and realized we were better off finding another viewing area.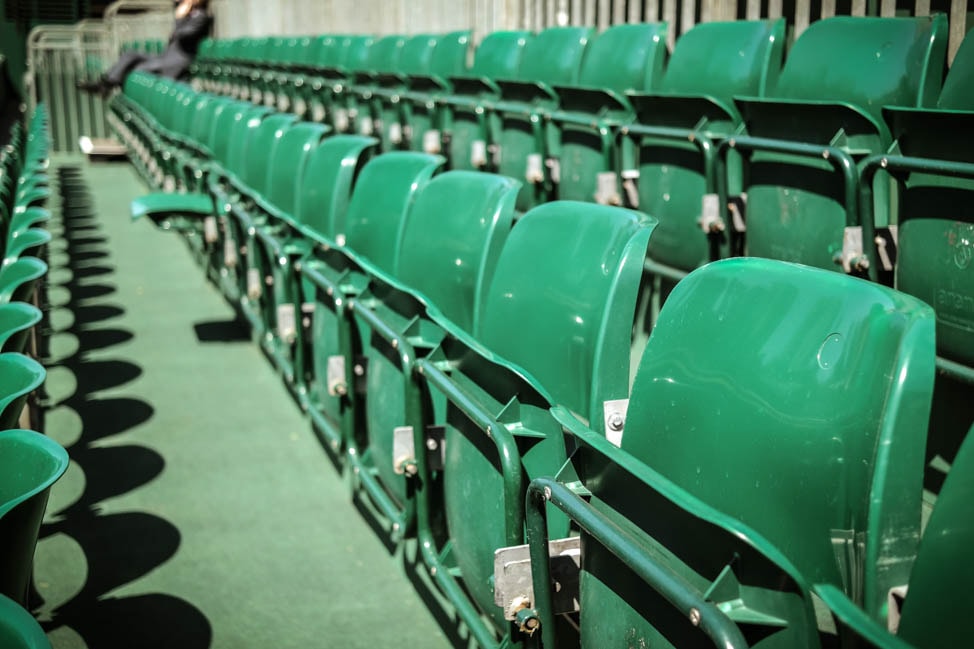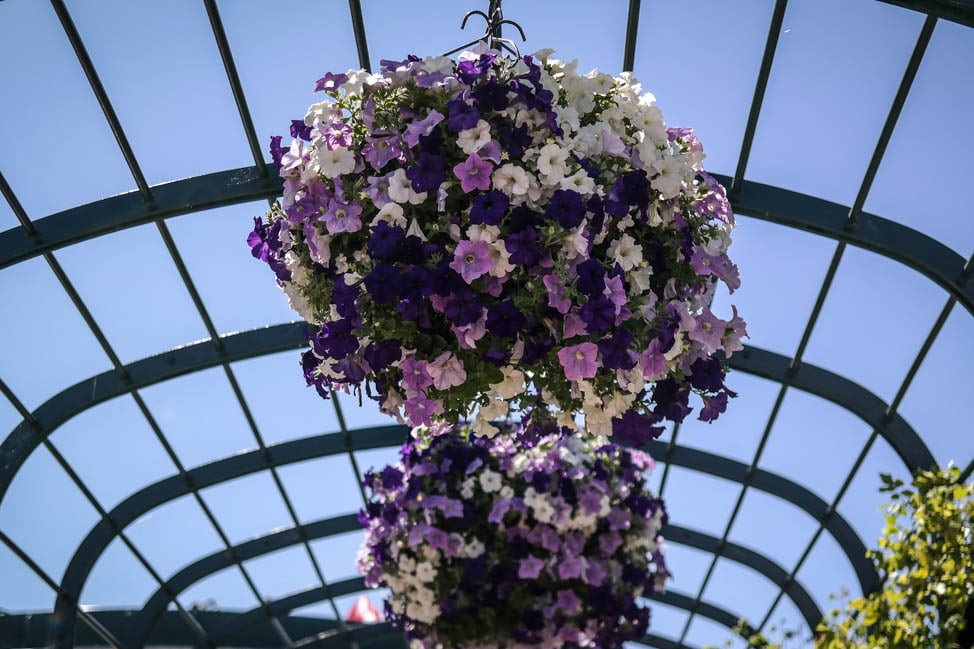 Fortunately, given the huge crowds, empty courts were used as alternative viewing areas, the Centre Court matches on display via the large screens. We took seats on empty Court 2 well in advance to see Murray and Federer in their battle royale. Sunscreen applied heavily, we waited, sweat, then waited some more.
And then our friends suggested we go to a pub, and watch the match there.
A bold move if I've ever heard one, leaving the hallowed grounds of Wimbledon minutes before the most anticipated match of the tournament is no small feat. But without tickets to seats in the main arena, our viewing opportunities were clearly limited to a boiling hotpot of plastic seats and warm champagne.
I phoned a nearby pub. Yes, they had a television set up indoors. Yes, they'd be showing the match. If we hurried, we would arrive before the first serve.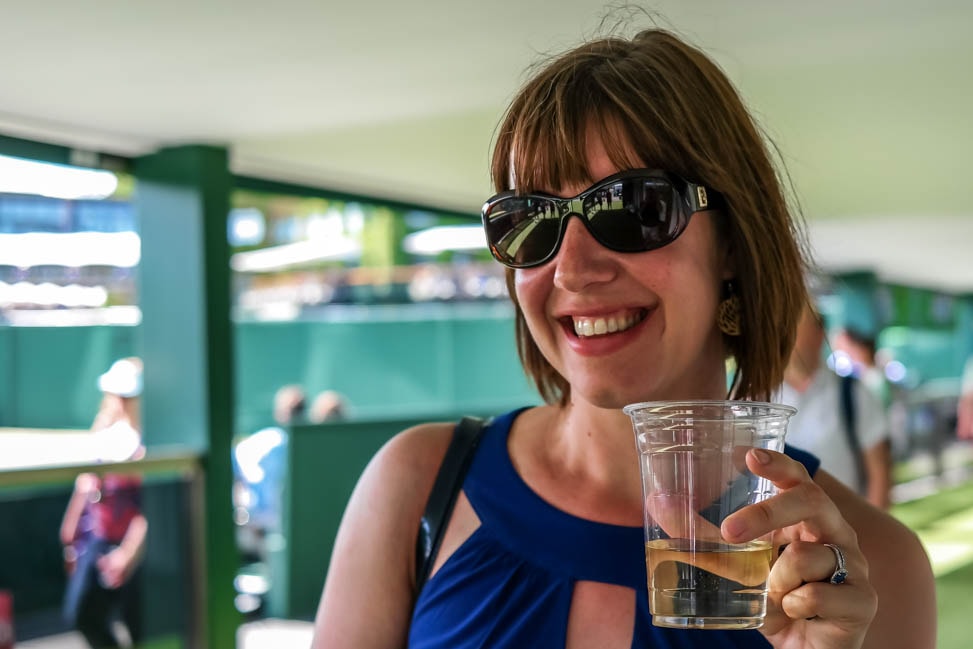 And just like that, our day at Wimbledon came to an end.
We watched Federer take down Murray in three quick sets, a much faster destruction than anyone expected. When the number 2 player in the world can beat the number 3 player without visibly exerting much effort, you know he's having a good day.
As we sat in the blissfully empty dining room, decked out in our nice 'I've-just-come-from-Wimbledon' outfits, I marvelled once again at our inability to be good tourists. We really are the worst. But our abrupt change of plans allowed us to be comfortable and have a front row seat to the action.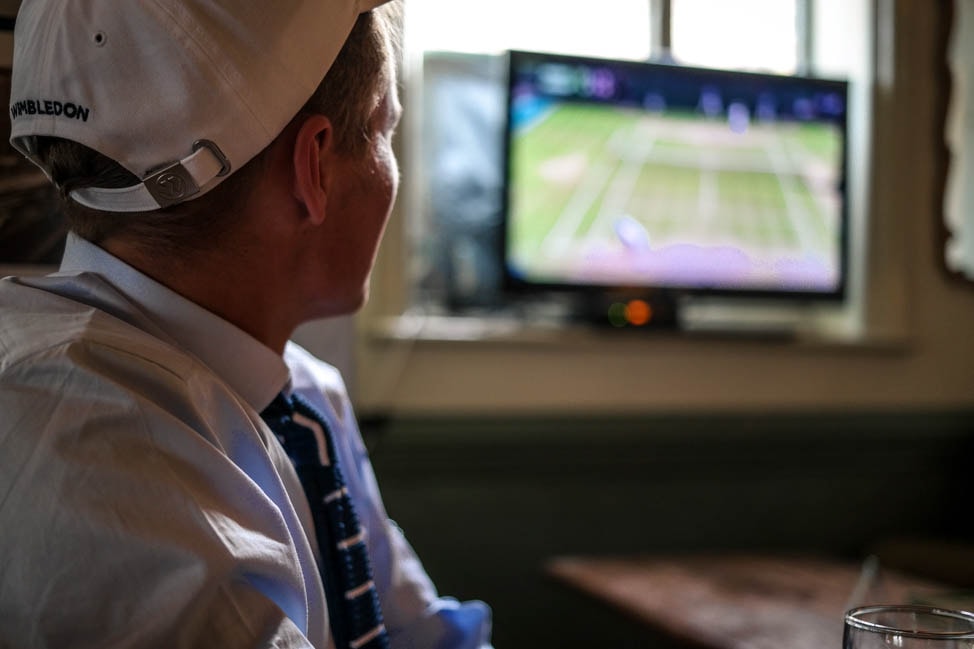 Even if it was in a pub. 
Have you ever skipped out on a major event like we did? Or do you hold firm, relishing in the day no matter how uncomfortable?