A few months back, we were nominated by the lovely Jessica Lipowski for a Liebster Award. What is a Liebster Award you ask? Well, it's an award developed within the travel blog world to highlight and promote up and coming travel blogs. We thank Jessica so much for nominating us for the award.
The rules around the Liebster are straightforward. When you get nominated, you will receive a series of 11 questions to answer, devised by the nominator. The nominee then has to answer the 11 questions, pass the award on to 5 other bloggers who have yet to receive the award and ask 11 new questions for them to answer.
It is a great way to share information, stories and a little bit of background about our travel blogger friends. It is designed to create a sense of community.
So here are our 5 nominees, our answers to Jessica's questions and our 11 new questions for the 5 new award winners to answer. Enjoy!
1) Travel Addicts (www.traveladdicts.net)
2) Travel-Ling (www.travel-ling.com)
3) International Spooning (www.internationalspooning.com)
4) Love and London (www.loveandlondon.com)
5) Clever Dever Wherever (www.cleverdeverwherever.com)

The Questions From Jessica
1. Why did you initially start your blog?
We started our blog in November 2013 so that our family and friends back in the US could follow us while we began our expat assignment in London. We figured it would be fun to document the adventure. Since then, we decided that we wanted to share our story and grow the site into something bigger. So far, so good!
2. Who or what instilled the travel bug in you?
We were both fascinated with travel and food from a young age, yet both of us didn't travel abroad until we were 18. Those first trips (mine to Montreal, Julie's to Paris) probably began our love affair with seeing the world and experiencing new places and cultures. Together, our first major trip was one to Italy, with my family. We stayed in an Italian villa and drove around Tuscany. Thanks to Italy, we've yet to look back!
3. Do you have a song that you always listen to before setting out on the road? If so, what is the song and why is it special?
We don't have a typical song. Julie will openly admit that she has a shocking lack of music knowledge, so when we are on a road trip, we fill the air with the sweet sound of a NPR podcast, most likely This American Life. We are both obsessed with podcasts.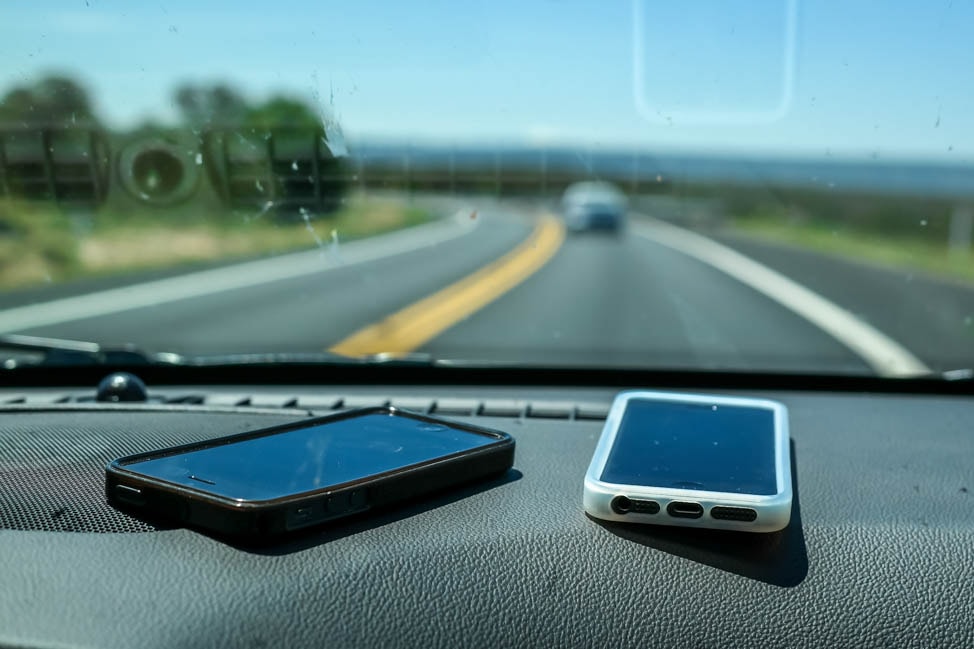 4. When you are traveling, what do you miss most from home?
We do not often travel with our beagle Basil, so probably him. We appreciate a little bit of freedom from having to walk him and guarding our plates so he doesn't eat our dinner, but after a few days we start to miss him. He's our fur-kid.
5. What is the most exotic food you've ever eaten? Where did you try it? Would you eat it again?
Whale and puffin while on holiday in Iceland. We were with my boss in Reykjavik and had a booking at a restaurant called Fish Market. We saw smoked puffin and grilled minke whale and figured this would be our only chance to sample either. Both were tasty, though the whale was especially delicious. We would eat puffin agin, despite its cuteness, but avoid whale due to the ethical concerns surrounding whale fishing.
6. What is the best beverage or drink you have tried abroad? For instance, a particular type of coffee, tea, liquor, cocktail, etc.
Julie completely disagrees, but I would say the lambic beer we sampled during our tasting at the Cantillon brewery in Brussels. I have a strong love for super sour beer, and Cantillon produces some stellar examples. Touring the facility and tasting the truly unique style of beer in Belgium made the experience very special.
Julie would lean towards drinking wine in Burgundy. We toured some amazing properties, and when you get to taste the wine while walking the fields in which it was produced, it makes the wine taste even better! It still has a very old world charm that is lacking in other French wine regions like Bordeaux that are run more like corporations than farms.
7. While you are home – not traveling – how do you keep your travel memories alive?
We tend to make photo books from the site Shutterfly. They take some time to put together, but the process is pretty simple and straightforward. We have a very full bookshelf now, but we occasionally pick one up and look back at where we have been.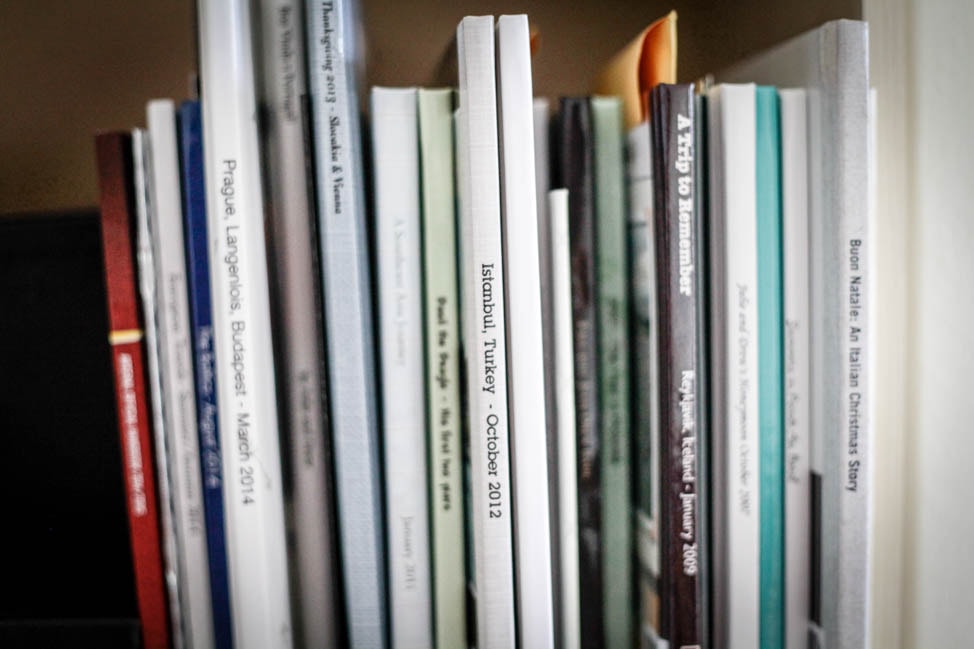 We also take one photo per trip and blow it up into a 8×10 and frame it for our wall. It acts as a souvenir for us, since we aren't the best at buying things on the road. Like our book shelf though, we are quickly running out of wall space!
8. Share one of your favorite travel quotes and why it resonates with you.
"Not all who wander are lost" We find that quote from Tolkein to be especially beautiful. Wandering the globe for us is a part of who we are and gives us a great sense of fulfillment. We are certainly not lost and there is nothing wrong with a little wandering.
9. What is the most important lesson you've learned from your parents?
    To be respectful. We find that being respectful towards others is vital, yet so many people can have a utter lack of it, especially when it comes to travel and interacting with different cultures. You can can get to know people better when you approach situations and individuals with respect and civility.
10. What are you most proud of in your life so far?
    How adaptable we both are, which I think makes us stronger as a couple. We were happily living in a three bedroom home in Maine, only to give it up for a shoebox-sized studio in NYC, which we both enjoyed. We moved abroad as expats to London on a whim, leaving behind our friends and family, but made the transition rather easily to a whole new culture and country. We can happily sit on a beach on a beautiful, far away island or dive straight into the chaos of a densely populated city. We love splurging on some high end dining, yet some of our favorite meals have cost under a dollar. We are not stuck in our ways and are willing to try/do/eat new things for the sake of adventure.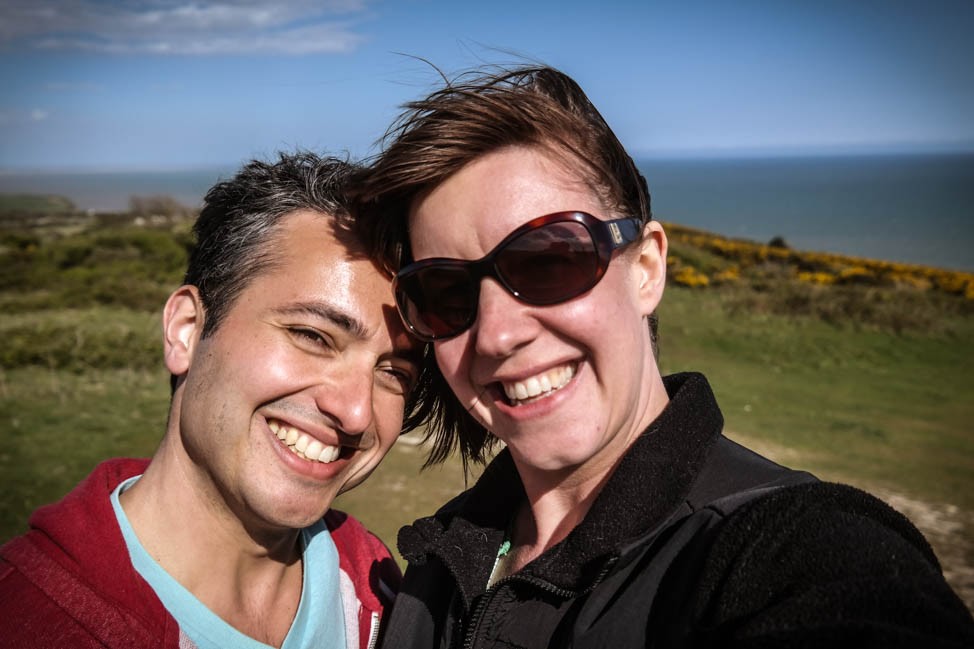 11. Where in the world are you headed next?
So many places! As of now, we have scheduled trips to Romania and Bulgaria, Norway (Oslo), Russia (Moscow) and Chicago to see some family. We can still squeeze in some other places by the end of the year, just have decided where to go next! Maybe Rome/The Vatican, maybe Malta. So many places to see that are easily accessible form London.
New Questions for the 5 Nominated Blogs:
How did you come up with the name of your blog?
What was the biggest mistake you made while starting your blog?
What was your least favorite place you have visited?
If you could hop on a plane tomorrow for a week long holiday, where would you go?
What food have you tried that you wish you had avoided?
Preferred method of travel and why: plane, train or automobile?
If you could take one historical figure with you on holiday, who would you take and where?
Do you prefer a peaceful, quiet beach or the buzz of city life?
Which of the Natural Seven Wonders of the World would you like to visit most?
What is the best piece of advice someone gave you concerning travel?
What are three places on your travel bucket list?