Thanks to Drew's recent induction into the world of the gluten-free, we have been scouring London for the best gluten-free and gluten-friendly dining spots. We have been pleasantly surprised with the variety of options we've found, but there are relatively few gluten-free ONLY establishments in the city.
One of the few happens to be a fifteen-minute walk from our flat. How's that for luck?
Niche
is an independently-owned casual dining restaurant a few doors down from Sadler's Wells Theatre. Their aim is to surprise and delight customers with a 100% gluten-free menu that is so delicious you won't even realize that the bread basket is devoid of gluten and that the flour in the brownies is a substitute. It's a perfect setting for our first local gluten-free restaurant review.
Self-described as modern British with a twist, the menu is full of large salads, quiche, sandwiches, pies, and all of the standard British favourites. It's the kind of place where sausage & mash is featured prominently on the menu, but the meat comes from (our favourite) local butcher Turner & George, and freshly battered onion rings grace the plate along with sinfully creamy mashed potatoes.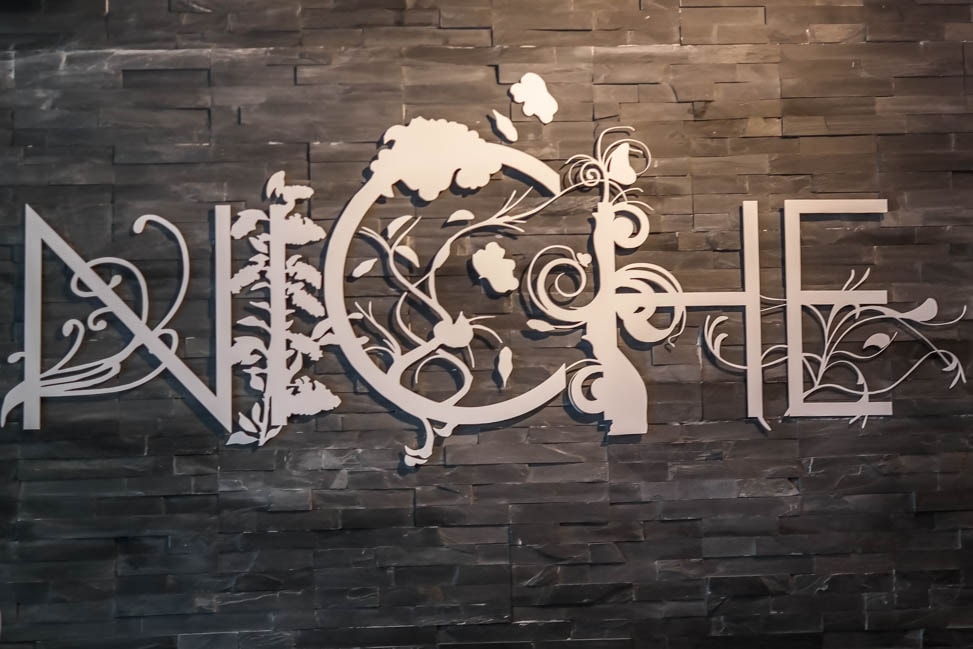 Food Breakdown
Burger – £12.50
It's been a long time since Drew has had a proper hamburger (lettuce "buns" are just plain sad) but Niche delivered here, and offered the best gluten-free bun he's had to date. The burger was well charred and still slightly pink in the middle, and the mixed greens on the side was a nice touch, but the thick cut fries were rather soggy and sad. The burger is a solid menu item overall though and one that is notoriously difficult to perfect as gluten free. In addition to a beef burger, Niche also offers a chicken breast and Portobello mushroom option. The fries just need some work.

Niche Quiche – £12.50
Niche prides itself on its daily quiche offering, made from scratch each day. The in-house pastry is as light and flaky as you would expect, and the addition of double cream to the mix never hurt anyone.
Smoked Salmon Nicoise Salad – £12.50
This generously portioned salad was the highlight of a recent visit to Niche. The smoked salmon wasn't too smoky for my taste, and the proportion of protein to veg was great. Don't you hate it when a main course salad is 85% lettuce? On a hot summer evening, this alternative to my usual choice of caloric bomb was a welcome offering.
Conclusion:
As newcomers to gluten-free dining, we are still adjusting to being those customers that have to ask servers a barrage of menu questions: Does this menu item contains any hidden (gluten-filled) soy sauce? Are the chips fried in the same oil as a gluten-rich battered fish, indicating potential cross-contamination?
It is so nice to come into a restaurant and know that every single menu item is totally fine for consumption, and that no double checking is necessary. For those celiac sufferers who just need a break from it all, Niche is a great alternative located in one of my favourite corners of London. Plus after you wrap up a meal here, you can wander Exmouth Market or do what we did and head to our favourite ice cream spot (Udderlicious on Upper Street) for a gluten-free nightcap!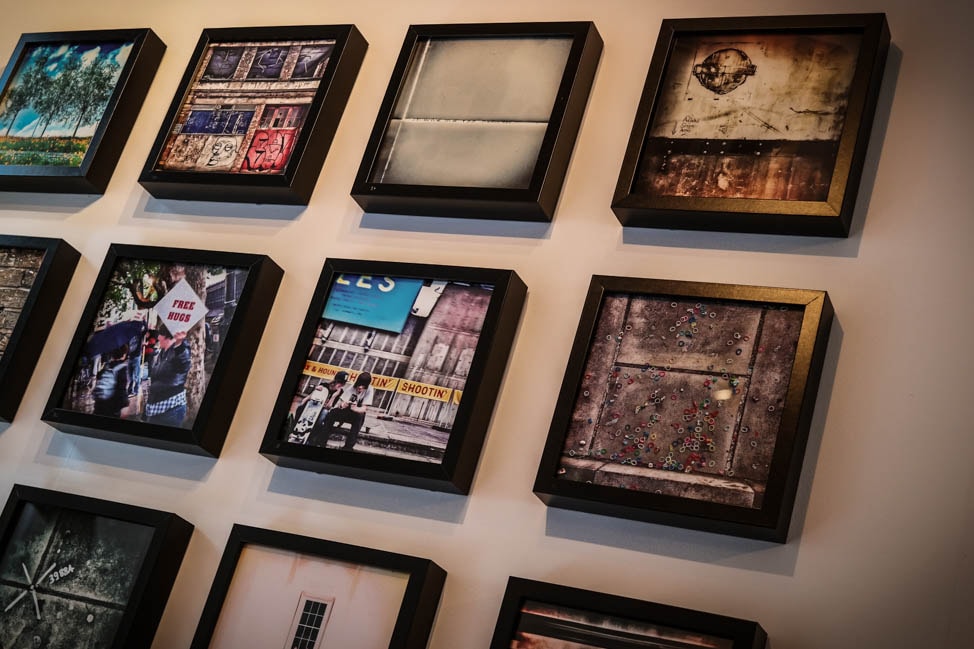 Niche is a welcome addition to our gluten-free dining rotation, and we will definitely be back.
Status: Recommended
Niche
197-199 Rosebury Ave
London, EC1R 4TJ
Niche is open breakfast, lunch and dinner, and offers a Pre-Theatre menu for those visiting Sadler's Wells for a show. Closed Mondays.
We need more gluten-free dining options in London, so please share your tips below!