Yesterday marked our two year anniversary in London. September 24th will always have a soft spot in my heart. I remember so clearly landing at Heathrow. We went through customs and had our brand new UK visas stamped for the first time.While we waited in the terminal for Basil to be cleared through pet customs, we had breakfast in a café, withdrew cash for the first (and last) time at a Heathrow ATM machine. We realized immediately that they are a total rip-off so we've never made that mistake again.
When we finally got word that Basil was ready to be picked up, we took a taxi to the Heathrow Animal Center, located on-site but at least a mile from the human passenger terminal. I was so nervous about seeing Basil, worried that he would cry when he saw us, or would have a newfound hatred for his human friends that put him through that ordeal. We met some other beagle owners while we waited – their beagle was a show dog that flew internationally monthly. We were assured by them that beagles don't tend to develop deep-seeded complexes during flight.
We reunited with Basil without so much as a whimper and the three of us made our way, tired and happy, to our new neighborhood (where we ended up unexpectedly staying in a hotel for a night, as our lease paperwork was delayed…see Wednesday's comments about UK bureaucracy for more).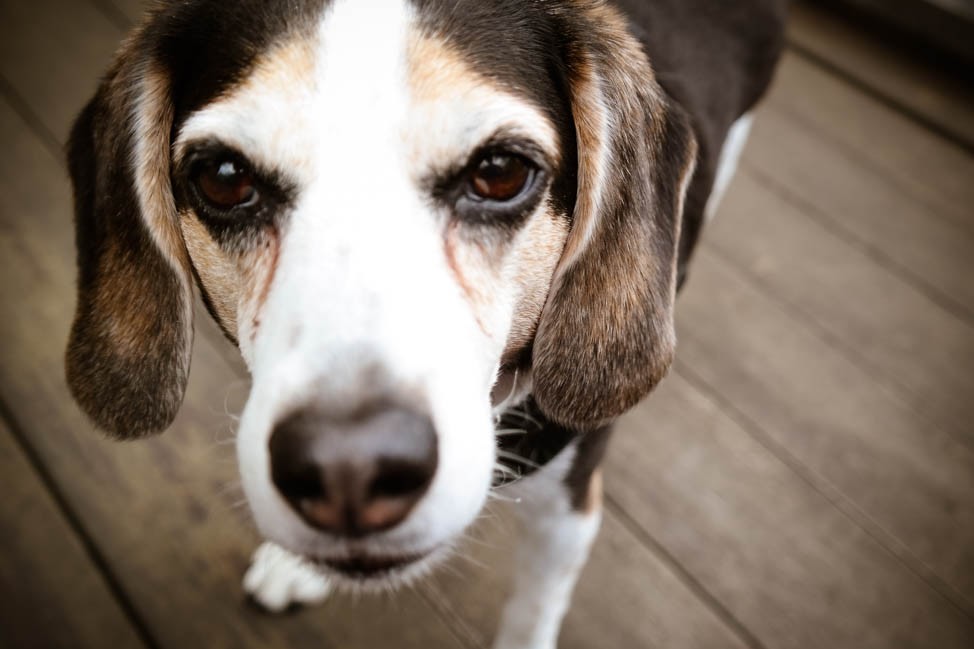 Without further ado, 12 more lessons we've learned as UK residents:
13. The 'other' English language – I am forever grateful that my native tongue happens to be the global language for business and tourism. But while anglophiles worldwide speak mostly the same language, there are lots and lots of exceptions to our speech. I hear new words at a rate of about one per week, even now. Most I understand through context, but not all. One example is 'shattered' – as in, 'I'm shattered this morning.' I understand it means you feel bad, but bad tired or bad hungover? It's tired, by the way, but I had to ask. My favourite is the American word 'line' by which we use in the following ways: stand in a line, a line of products, or the shape of a line. In British English, these are three words: queue, range and line. It's a lot easier to go with the Brits on that one.
14. BBC – The BBC (as in television and radio station) is like the mascot of the UK. I know that it's international reputation is stellar, the place to go for news coverage, etc. But I find it hilarious to watch the BBC because in many cases, it feels like a mom-and-pop production. For instance, American morning shows are these highly produced spectacles of graphics and celebrities and sending Matt Lauer around the world. On BBC Breakfast, there is a segment where the two hosts literally go through the headlines of the national newspapers. They have the pile of papers on their laps and they read the headlines aloud and hold them up. And not in an ironic way. And of course the evening programming is fantastic and the 'reality shows' actually seem to be real (as in very little drama and a single video camera). They get away with no commercials because every person in the UK who has a TV pays an annual TV license fee (around £150) which pays for the service. It's the best.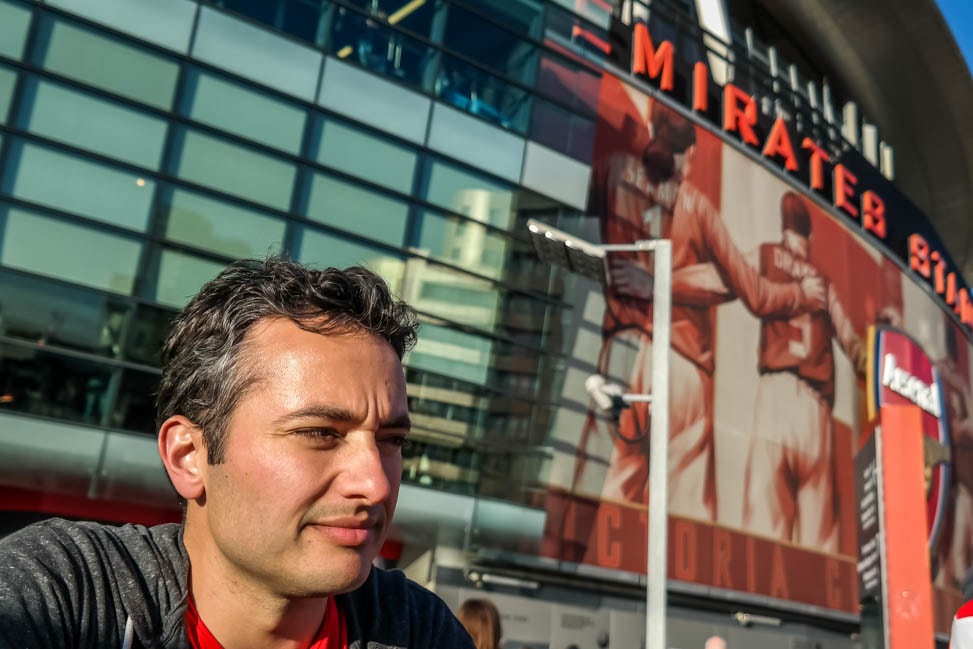 15. Queues are real – I've seen enough parodies of British life to know that Brits are famous for their queues. My co-workers joke that if they see a queue, they'll just go stand in it because it must be for something important. I am here to tell you that this is very, very real. Every time I see a queue, I have an urge to just go stand. It allows for a very orderly society, and I appreciate the minimal shoving I experience, and it's all thanks to the humble queue.
16. England is super old – Our apartment is in a building that is nearly 200 years old. That's pretty average for this area and not very impressive. Every prospective home owner on any house-hunting TV show wants 'period features'. Here, you won't get an appreciative eyebrow raise unless something is 1,000 years old or more. I love to visit the Tower of London (of Tudor dynasty fame, and Anne Boleyn's death), and that, everyone will agree, is officially old – built in 1078. Windsor Castle also counts as old, because the original structure was built back in the 1100s. The more recent, 19th century state apartments? Not old.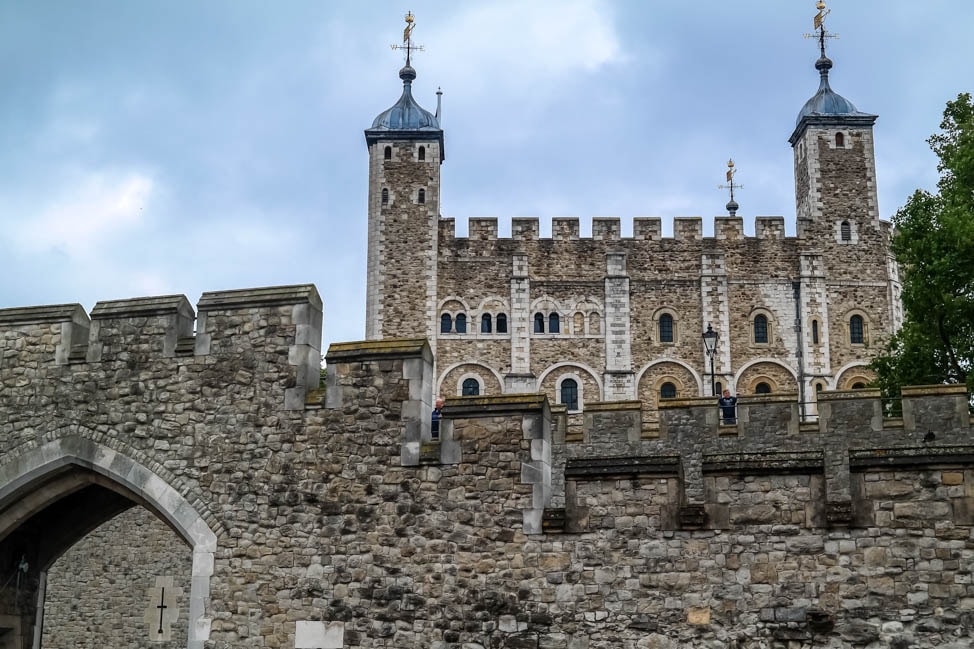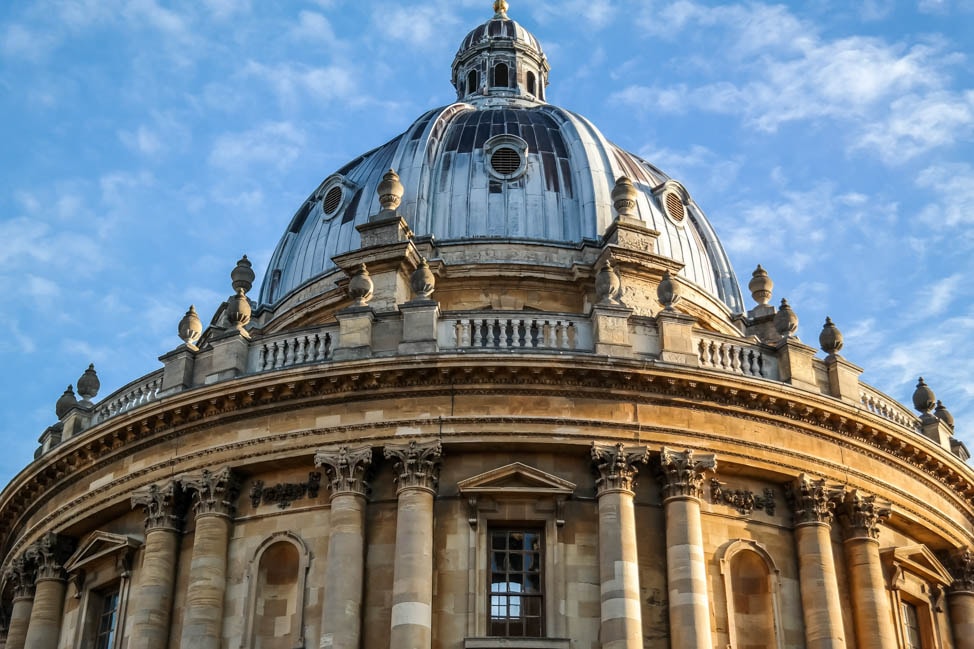 17. Foxes – The abundance of foxes in London was a definite surprise for us and one that freaked us out for a while. Foxes are wily and a little scary, at least if you're me and had only ever seen one or two up close and personal. They're kind of like dogs, but with that furry tail, and pointy face. Well. In London, foxes are everywhere. In the early morning, when I'm walking Basil, we will typically see at least one and up to five foxes on our walk. They aren't exactly scared of people, but they will run away once we make eye contact. Basil doesn't typically even see them. It took me a month or two to get used to this daily occurrence, but now I kinda like the foxes. They're scrappy, they're not violent, they play nice with the neighborhood cats (we've actually seen them playing together). Plus I like 'The Fox and the Hound' movie and it reminds me that, if given the chance, Basil would probably be best friends with one.
18. Sunday roast – We have covered our love of the traditional Sunday meal extensively on this site. I feel like we talk about it so much, you all must think we indulge in it every week. Unfortunately, we don't, because we prefer to stay awake for all of Sunday and those food coma-inducing meals send us straight to the couch for the day. But the Sunday roast is a fine tradition and one that we have embraced fully, if only in spirit most of the time. Imagine a huge hunk of meat (your choice), greasy Yorkshire pudding, various veggies and a boatload of gravy. All washed down with a pint (or several) of your favorite ale. It's what's for lunch the country over on Sundays and it's fabulous.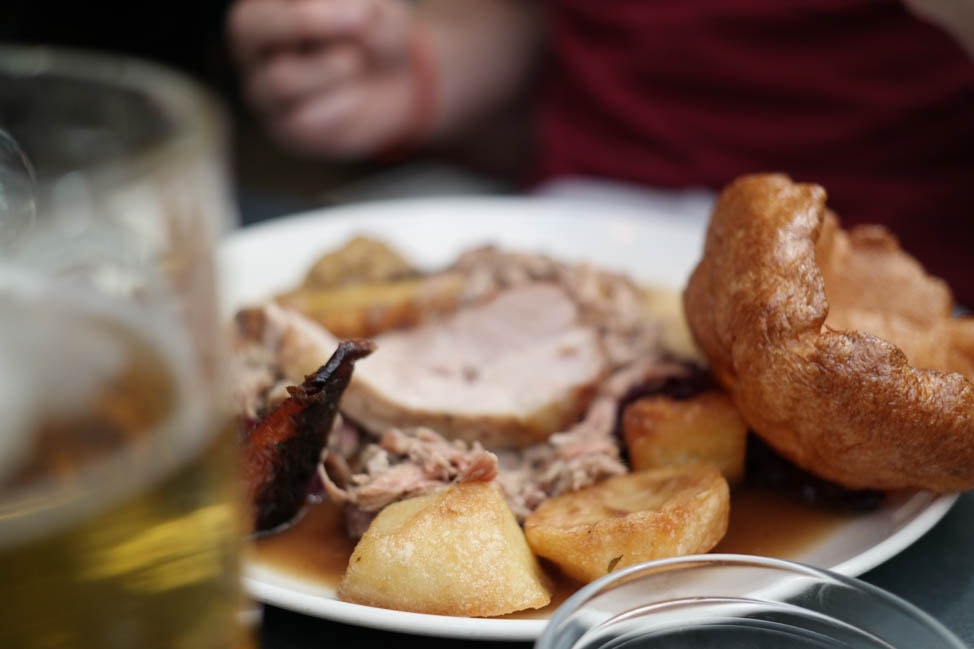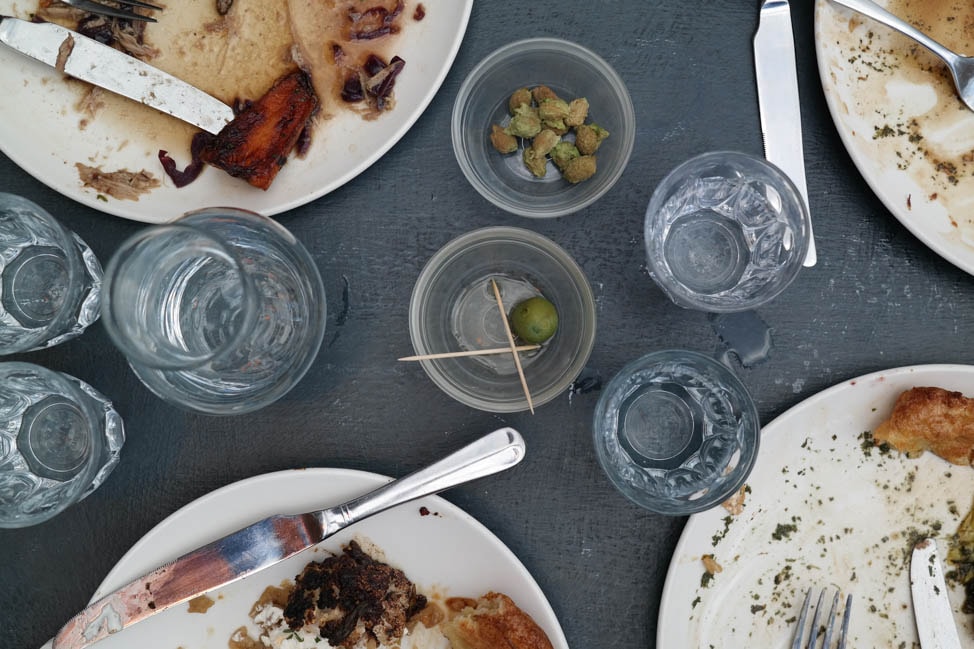 19. Football (Soccer) – The obsession with football is hardly unique to Great Britain, but the English Premier League is. We live near Arsenal stadium and have adopted it as our home team. Drew is officially obsessed, sporting lots of gear and watching nearly every game in pubs or at home. I'm a more subdued fan, interested in the players with interesting lives, the behind-the-scenes drama, how this coach hates that one, etc. The best part of the EPL is going to matches, which really are a blast and are filled with passionate drunk fans, always a good time. It's easy to get swept up in the excitement of it all and I always leave the stadium energized and ready to hit the pub.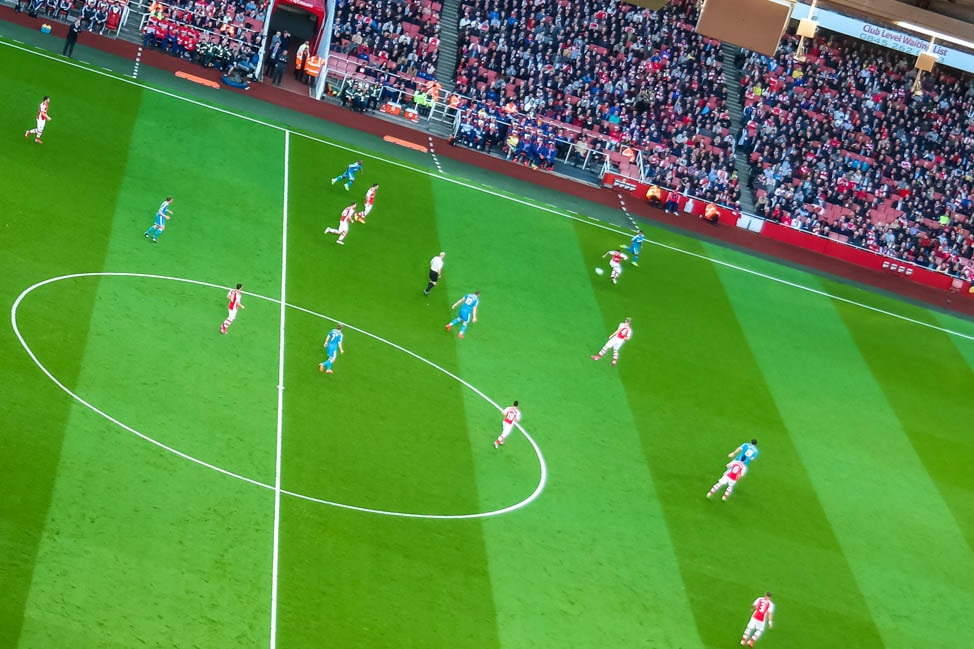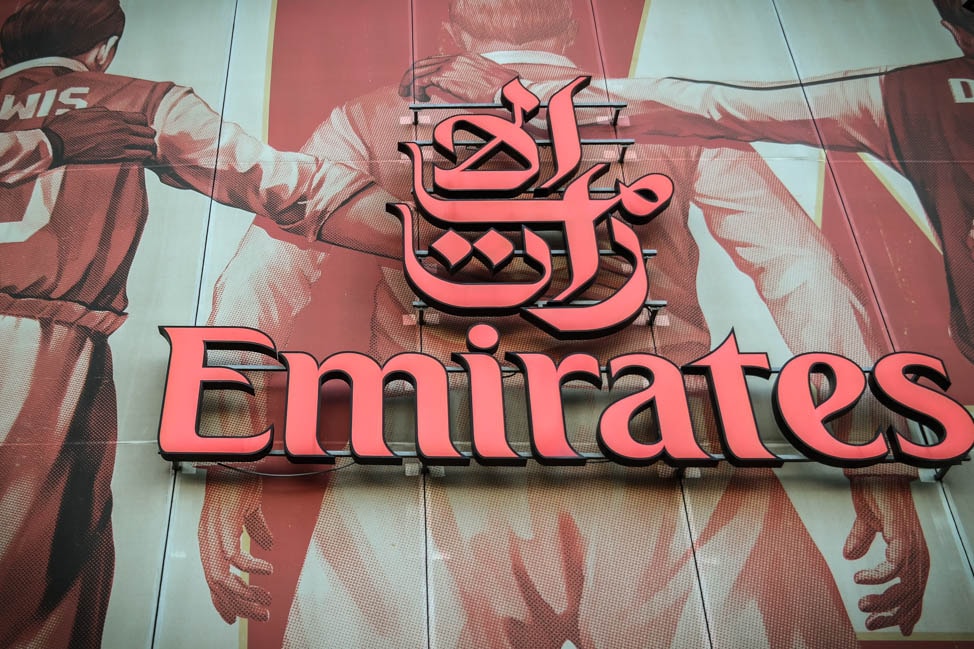 20. Pubs – Speaking of pubs, we've learned two significant lessons that must be relayed. The first is that pubs close early. Now, for a happy hour enthusiast like me, the fact that pubs close at 10pm or 11pm is perfect. I can go out, come home when the bar closes and still feel normal the next day. This is a huge contrast to NYC, where I could barely keep up with the 24-hour culture and all I wanted was to go to sleep. The other thing worth mentioning about pubs is how loyal people are to their nearest pub, or 'local.' Our local is The Crown, which is 50 steps away from our front door. Let's just say that we go frequently enough that Basil knows the words 'The Crown' and is always up for a visit.
21. Eurovision – Before going any further, go onto YouTube and just look up Eurovision, where you can watch the final episode of the annual Europe-wide song contest in its entirety (5.5 hours!), or just the highlights. Now that you have seen for yourself the spectacle that is Eurovision, tell me, why haven't I heard about it before? It's the most euro of all the euro things in the world, sparkly and weird, and bizarre with a layer of glitter and strange. Multiplied by a million. We watched the entire contest this year (the first rounds of competition and the finale) and were happy to see Sweden pull away with the title. But the best parts of the broadcast were the flashbacks to previous years – the contest has been happening annually since 1956. It's both too good to be true and too bad to be true and everything in between. A cultural phenomenon for sure.
22. Weather – On a lighter note, let's quickly discuss London weather. Because we're in the UK and that's what we do. We love the weather here, generally speaking. In this way, we differ from Brits who hate the weather and complain about it constantly. In the opinion of the general public, we didn't have a summer. Which is weird because I remember a week in July that was so hot I thought I would melt. We're happy for the mild winters and the (mostly) mild summers, with just enough temperature variation that you know there are four seasons. It's basically great. But this morning, as I write this, we've already had downpours and muggy humidity and now it's sunny with not a cloud in the sky. Drew is about to go walk Basil. He'll probably bring an umbrella.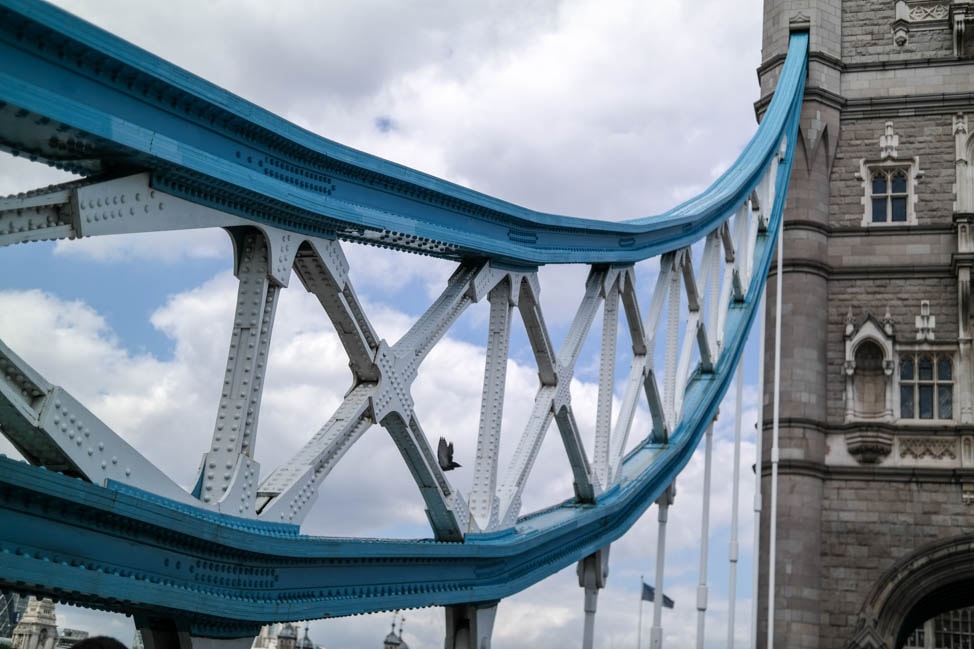 23. High Quality Food – We have been spoiled in London by the high quality meat, eggs and produce that are abundant around these parts. From what we know about the industrial food complex (not much), standards here are higher than in the States. The worst quality chicken for example, is higher than the worst quality back home. More importantly, the best quality here is unlike anything we've ever seen. We love our local butcher who stocks nothing but the most amazing meat we've ever laid eyes on. We can't get enough of the eggs with their orange yolks. Now we know what free range really means, and our appreciation is strong.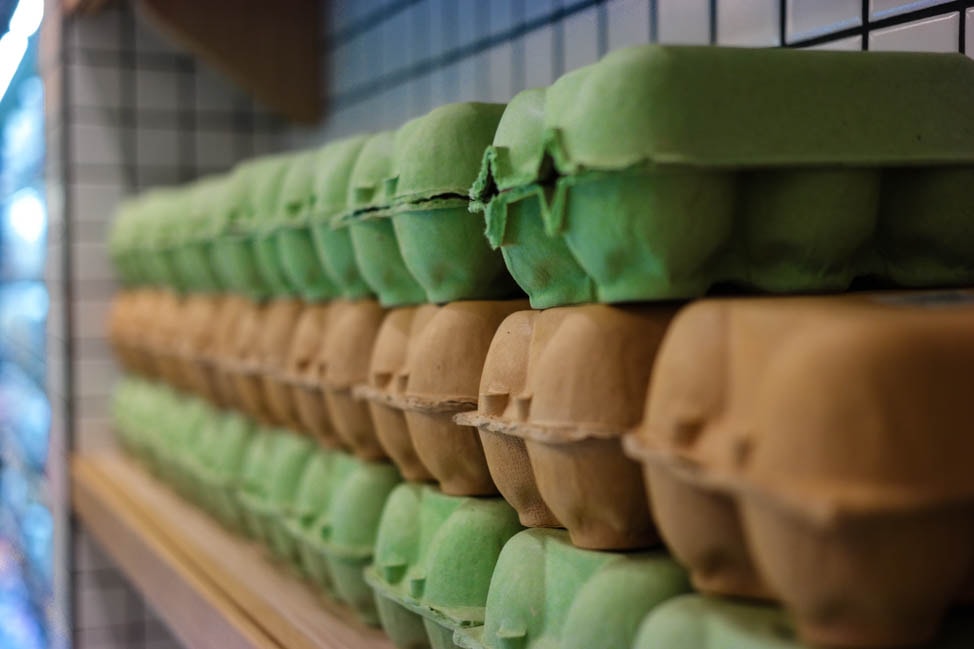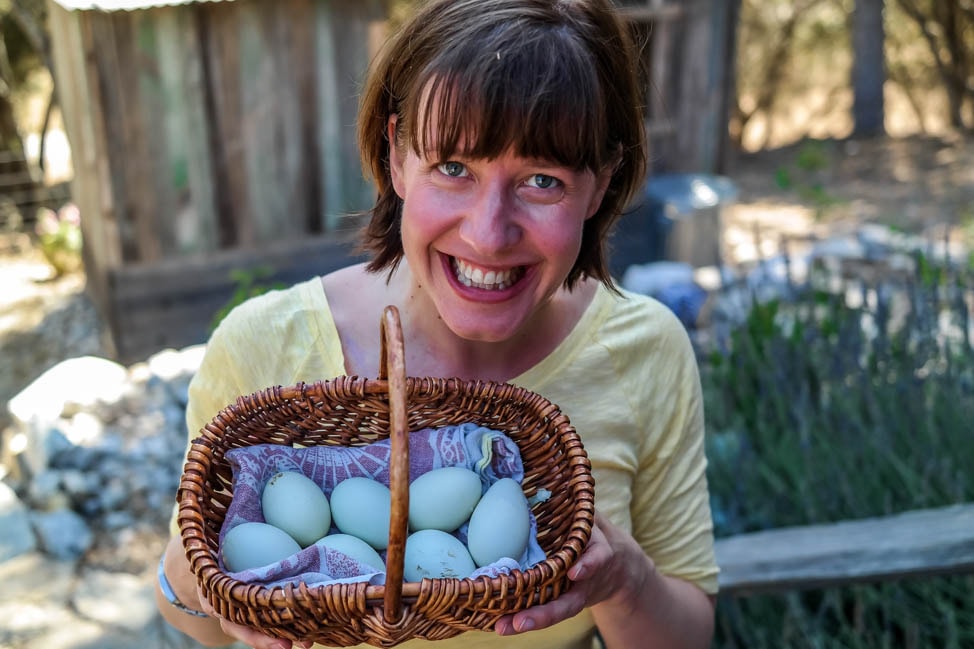 24. Walk on the Left – We've saved the best for last. While most people know that in the UK, you drive on the left, it is less known that you also walk on the left. Passing someone on the sidewalk? Go to the left. Going up a staircase? Stay to the left, please. It's how the world works and it applies in all cases. Going into the underground? If you want to walk down the escalators, left side. If you want to stand, right side. It's a universal truth and it applies to our website and to the world.
There you have it. 24 long lessons from life in London. Enough typing for me and I'm going to go watch some Eurovision on YouTube. For research purposes…