When family comes to town, there are a few things we must do to indoctrinate them into London living. First, give them an Oyster card and point them in the direction of the nearest bus. Second, show off our lax drinking-in-public laws with a walk around the park carrying open beers. Third, Sunday pub lunch.
It's mandatory.
We love Sunday pub roasts but we tend to reserve them for visitors. Given the serious caloric intake and the fact that we're blobs on the couch for the rest of the day post-roast, it's just not something I want to commit to every weekend.
Thanks to my cute attempt at creative writing, I've just decided that 'post-roast' is now a viable state of being, which I will now submit to dictionary editors for inclusion in future editions.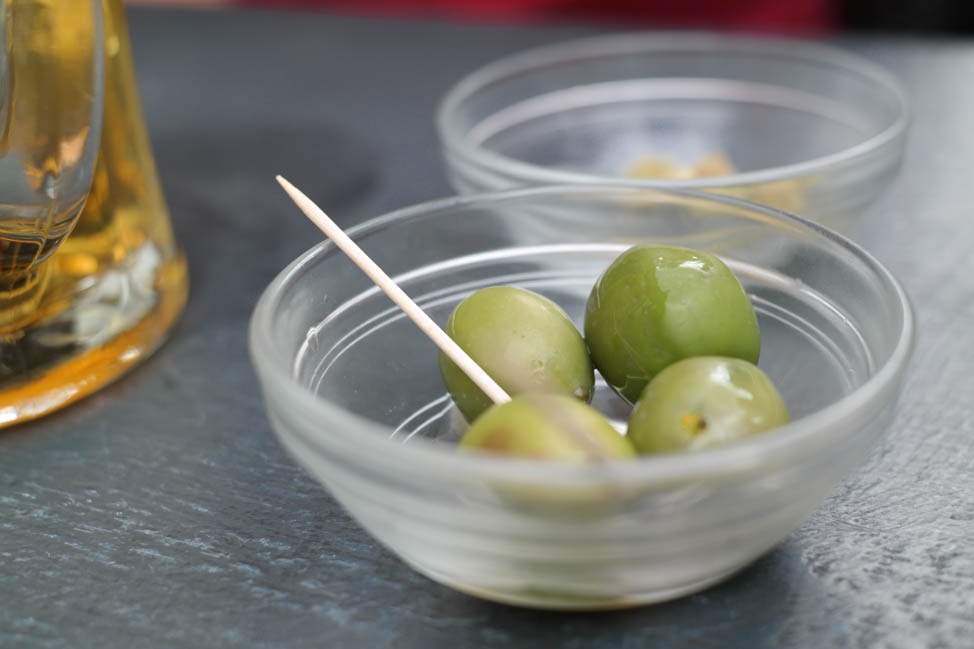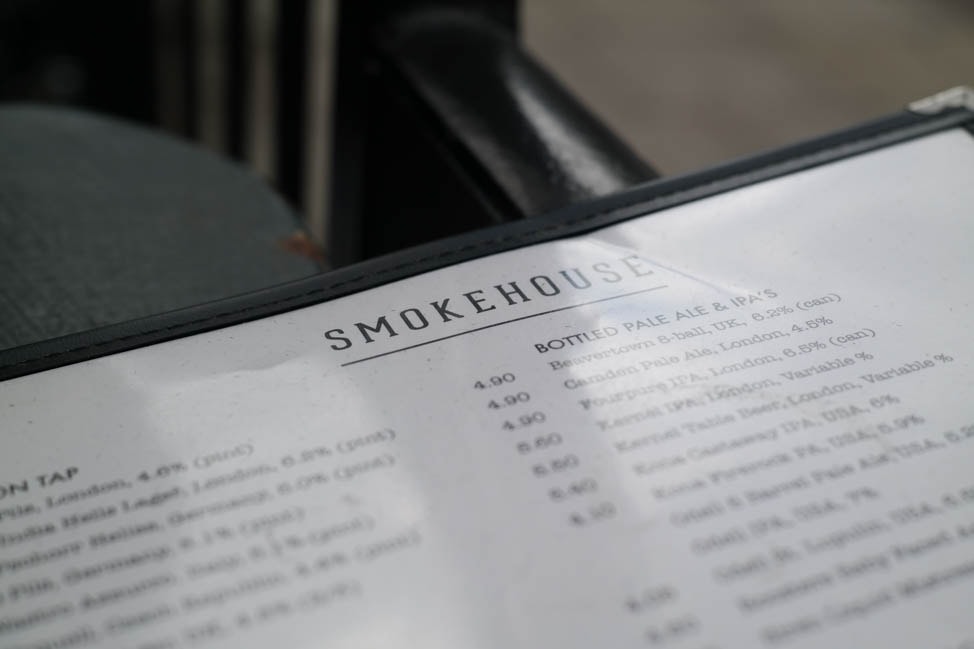 Smokehouse (the Islington location) has been on our hit list for some time. We live around the corner from its sister restaurant, The Pig and Butcher, and we've also been to another restaurant owned by the same group (The Princess of Shoreditch). We're big fans of the owners so visiting Smokehouse was an easy choice.
One side note: While Smokehouse is open every evening and for weekend brunch, there is a special Sunday Menu, which we sampled.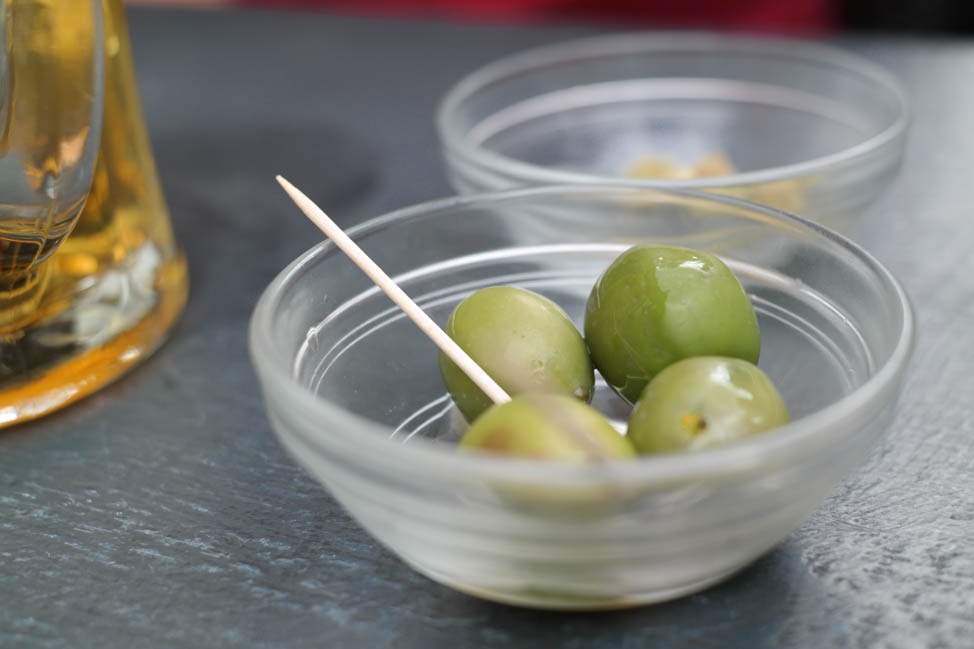 Food Breakdown:
Cauliflower risotto with red pepper jam – £14.00
My sister, resident vegetarian, dug into the cauliflower and we all sampled from her plate once she realized that she couldn't finish it all. It's okay, she's an amateur eater. The jerk seasoning added a nice, surprising kick to an otherwise uniformly white offering. And the dish was hearty enough to stand up to the rest of the food on the table, which is always nice to see from the vegetarian option.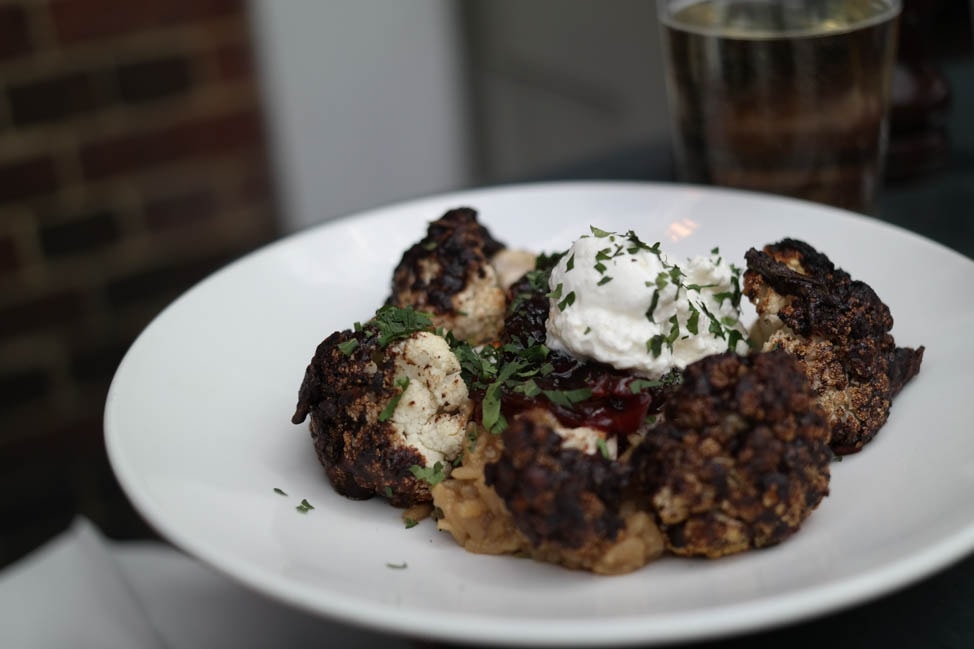 Sunday Roast – £16.50 – $18.00
The Sunday roasts at Smokehouse when we visited were pork, beef and lamb. The sides are traditional, vegetables, potatoes and a spectacularly huge Yorkshire pudding. Between us, we sampled every roast option and as you would expect from a restaurant with this name, the meat was fantastic. They were even able to modify Drew's lamb dish to make it gluten-free which was a nice surprise.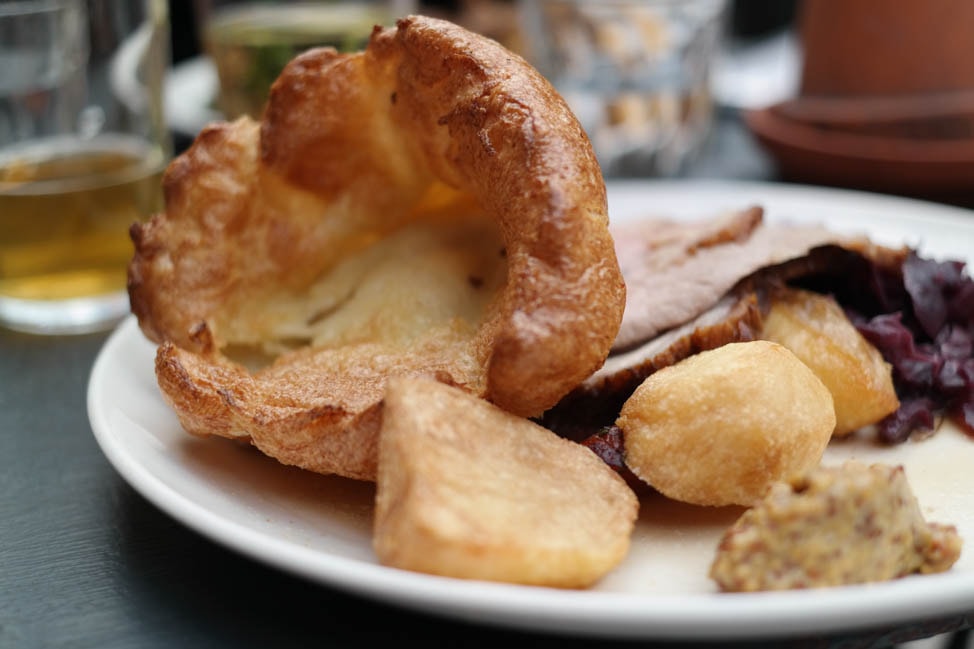 Cider and Beer – £3.95 – £5.50
Smokehouse prides itself on its wide on-tap beer offerings, around 20 at any given time. We sampled both beer and cider on this warm afternoon in the sun. Please note that some beers come in ½ pint pours, versus a full pint. It's written on the menu, but in a quick read I didn't notice the mark and ended up with a smaller pour than expected for one beer.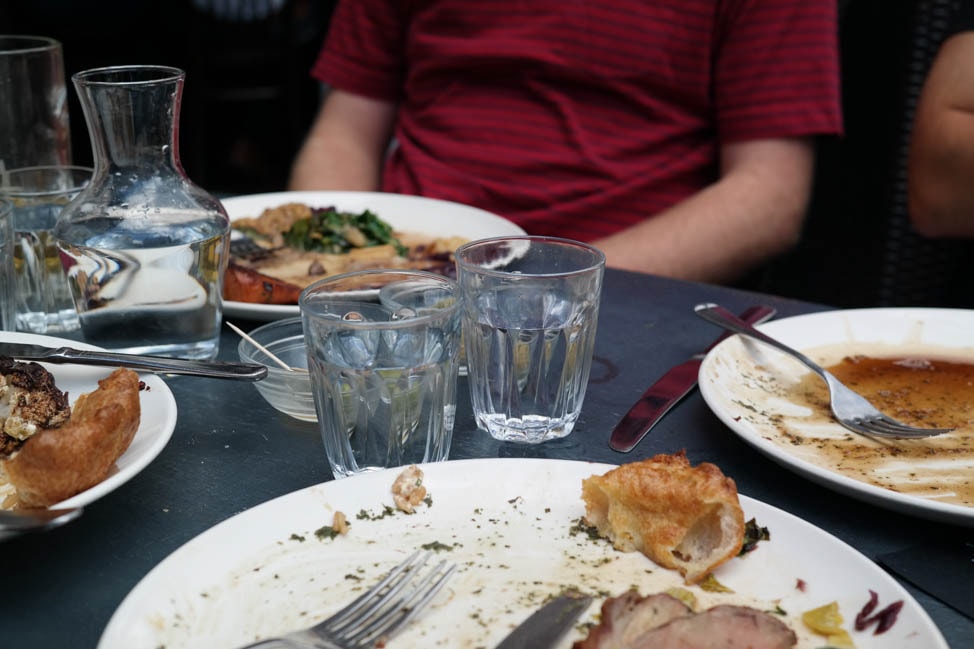 Conclusion:
Sunday lunch is difficult in this city. There are literally hundreds of options and the vast majority of those selections are variations of the same small repertoire of dish. It's what Londoners love but it can be hard to distinguish one great roast from another.
In my opinion, there are two things that set Smokehouse apart. First, its location (smack dab in Canonbury) and the fact that are few decent other options in the vicinity. If you live on Canonbury Road, why bother going anywhere else? Second, the beer list is large and varied, which is not the standard at any old pub. If you are a beer lover, a great beer list will tip Smokehouse in your favour and it is certainly worth a visit.
Status: Highly Recommended
Smokehouse
63-69 Canonbury Road
Islington, London N1 2DG
Smokehouse is open for dinner 7 days a week, and for brunch/lunch on the weekends. Reservations highly recommended!