Gluten free dining is my new reality. I have spent the last 4 months immersing myself in the gluten free world of London, exploring markets, stores and restaurants, seeking out the best options available. I have had some great food and some terrible dishes. Taking traditional recipes and altering them to remove any gluten laden ingredients can often compromise the final product if not done correctly. Ideally, I want to eat food that doesn't taste like it has been changed to accommodate my diet. I just want it to taste like it should.
During my exhaustive research, The Truscott Arms in Maida Vale kept coming up. It appeared to offer a wide variety of gluten free options, including items like fish and chips and sausage and mash that are not traditionally gluten free. And from what I was reading, they did them well.
After our recent visit, I can assure you that The Truscott Arms is a gluten free dream. Familiar dishes taste just as delicious as their gluten filled counterparts.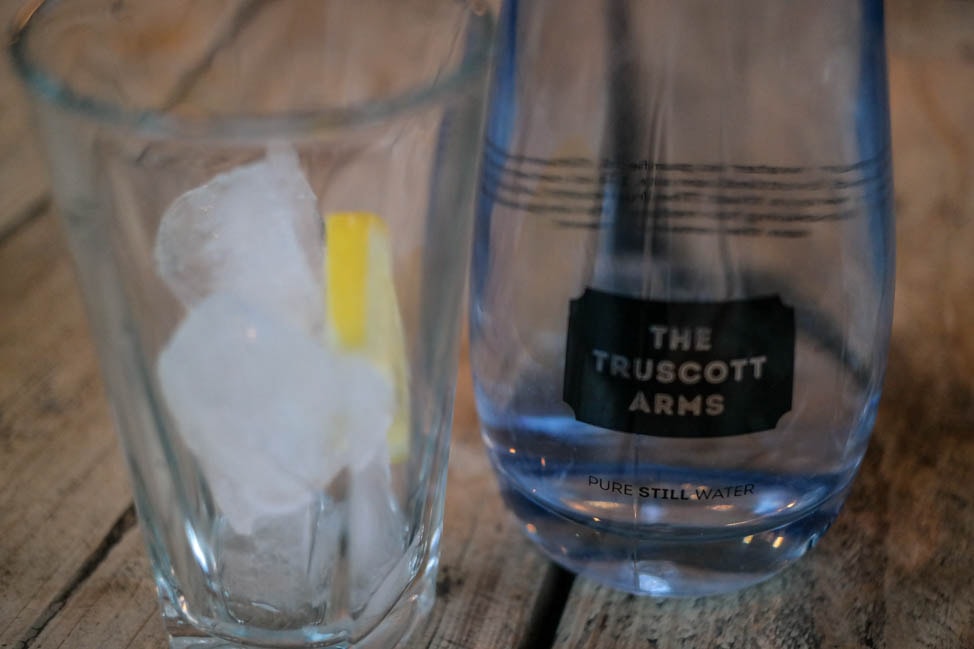 Food Breakdown
Black Pudding Scotch Egg £6
For those unfamiliar with Scotch eggs (a British pub staple), they are soft boiled eggs, encased in sausage meat, breaded and then deep fried. How can that be bad?
At The Truscott Arms, the traditional pork sausage meat is swapped out with black pudding, a sausage mix made with pigs' blood. That may sound unappetizing to many, but it is packed with spices and adds a great flavor to the scotch egg. The outside is crispy, the interior soft, with the runny yolk spilling out when cut in half. It was paired with a black garlic mayonnaise, which a deep caramelized garlic flavor. Delicious.

Pulled Lamb Sandwich £5
This braised lamb shoulder was served with mint sauce and mixed greens. It is a hearty sandwich, especially since it is listed under the starter section of the menu. The lamb was tender and moist, piled high, the mint sauce adds a hint of sweetness. It is hard to go wrong with quality lamb and mint. Classic.

Meat Sharing Board for 2 £7 per person
Our plan was to order a few mains, but Julie was immediately drawn to the meat sharing board. We skipped the mains and stuck with the board, which was a great call (good job Julie). It is enormous, with piles of ham, salami, cured beef, potted duck, gherkins, caper berries, celeriac and a generous amount of gluten free bread. It is more than enough food for two people – a meat lover's dream.
We slowly devoured the entire board, piling ham, salami, duck and cured beef upon pieces of bread, topping with gherkins and the tasty celeriac, which was shredded and mixed with a little mayonnaise. Everything was delicious and high quality, especially the potted duck, braised and shredded leg meat, full of flavorful duck fat. Not exactly heart healthy, but totally worth it.

Heritage Red Onion Rings £4.5
I have an addiction to onion rings. Don't tell anyone, but I prefer them to french fries, but only when they are done very well. The Truscott Arms does them well. The gluten free batter is shatteringly crispy, without the greasy, heavy taste of many beer battered onion rings, which I cannot stand. A bowl of quality onion rings always brings a smile to my face!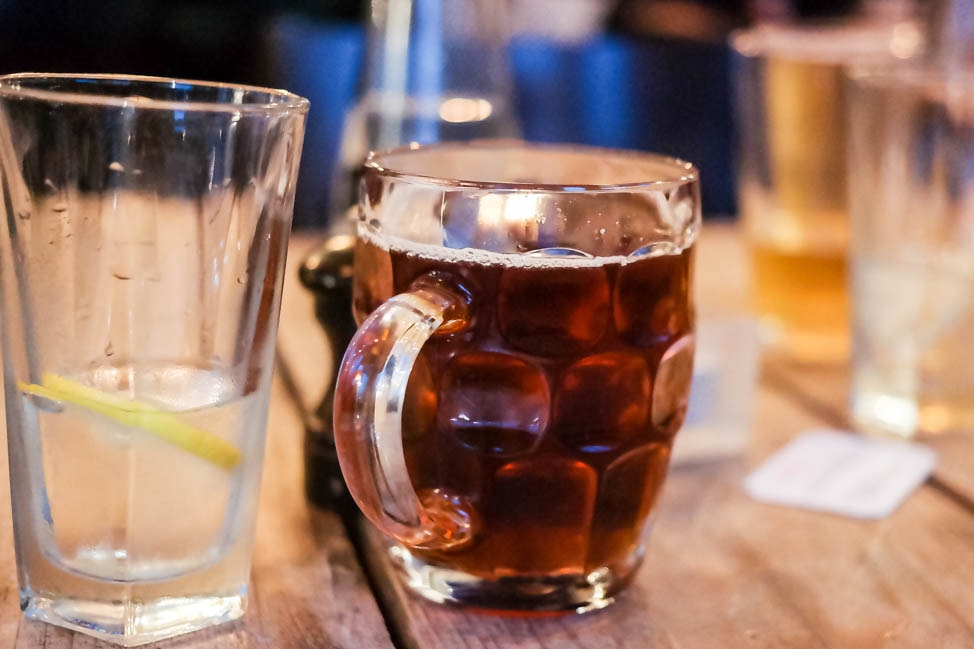 Conclusion
The Truscott Arms is a fantastic pub. The menu is full of regular pub food, but everything is elevated slightly and executed properly. If you want something slightly more formal, the upstairs dining room has a separate menu, offering a la carte dining (£37 for 3 courses) or a tasting menu (£59). The beverage program is well curated too, offering a wide range of wines by the glass, great local craft beers and ciders and a full cocktail program. At The Truscott Arms, there is a little something for everyone. Plus, it is one of the most gluten free friendly restaurants in the city, offering those with gluten intolerance a chance to have a Scotch egg or fish and chips without having to worry about the consequences.
But for those without dietary restrictions, do not fear. The food is good regardless of whether there is a "GF" next to the item. Ultimately, The Truscott Arms just makes good food for everyone.