To be fair, we had a rough start in St. Kitts.
Our flight arrived at 10:30pm. We cleared immigration at 11:15pm. Our AirBnB host, a lovely guy named Peter, arranged for a taxi to pick us up. As we exited the terminal, someone literally came up to me and asked, 'Are you Julie'? Well, yes. Yes, I am. We hopped in the taxi and drove the five minutes to our AirBnB.
The completely ridiculous $20 fare left us stunned, but the driver shrugged and said, 'That's the price at this time of night.'
As we set down our luggage, our host let us in on the fact that due to an ongoing drought, there are rolling water stoppages, from 10pm-5am in our neighborhood. It being midnight, that meant no water for teeth brushing or toilet flushing. And, to add insult to injury, we were presented with an uncomfortable bed, the kind where you can literally feel the springs digging into your back.
It wasn't a great introduction.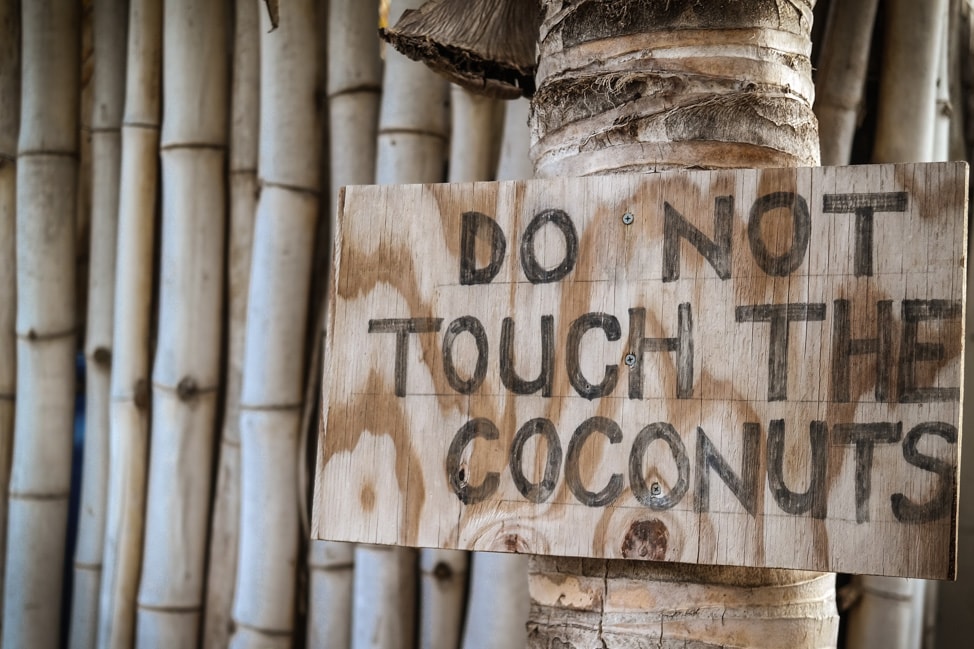 Because things tend to look better in the morning, we called it a night and figured we'd reassess in the daylight. My leg went numb in the middle of the night on an errant spring.
Bright and early, Peter was back, with an offer to drive us to the bank and grocery store, to stock up. We gratefully took him up on the offer, not knowing exactly where we were in relation to all the necessities. By 10am, we were back in our flat, sweating through our clothes but feeling the slightly more secure with a stocked fridge and wallets filled with Eastern Caribbean dollars.
We changed into our swimsuits, walked the 20 minutes to one of St. Kitts best beaches, and rented delightfully comfortable lounge chairs for the day. There we recuperated, the tension from the previous night melting away, helped along by a massive dose of sun.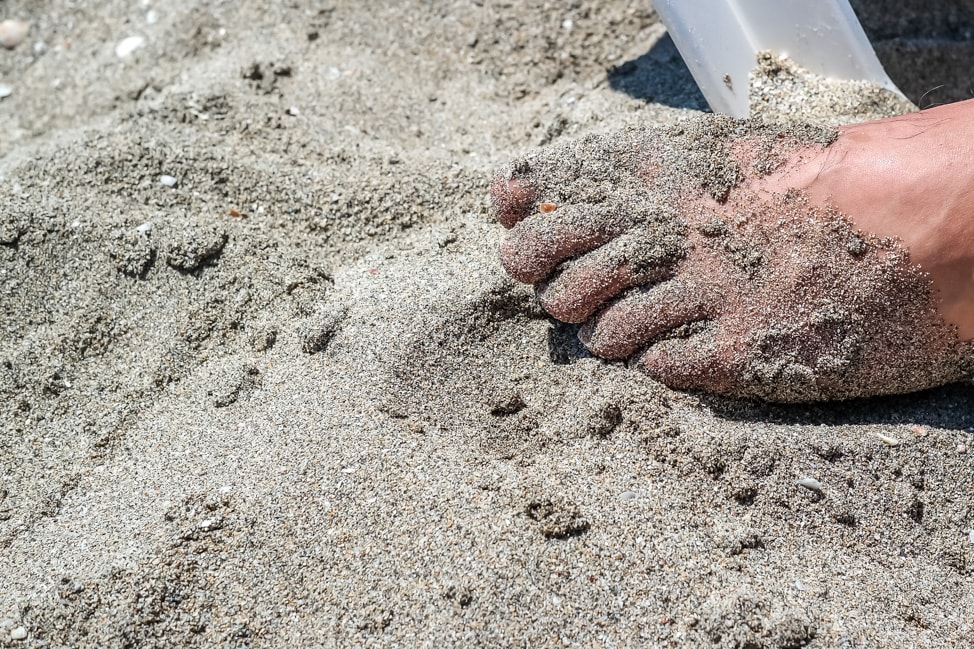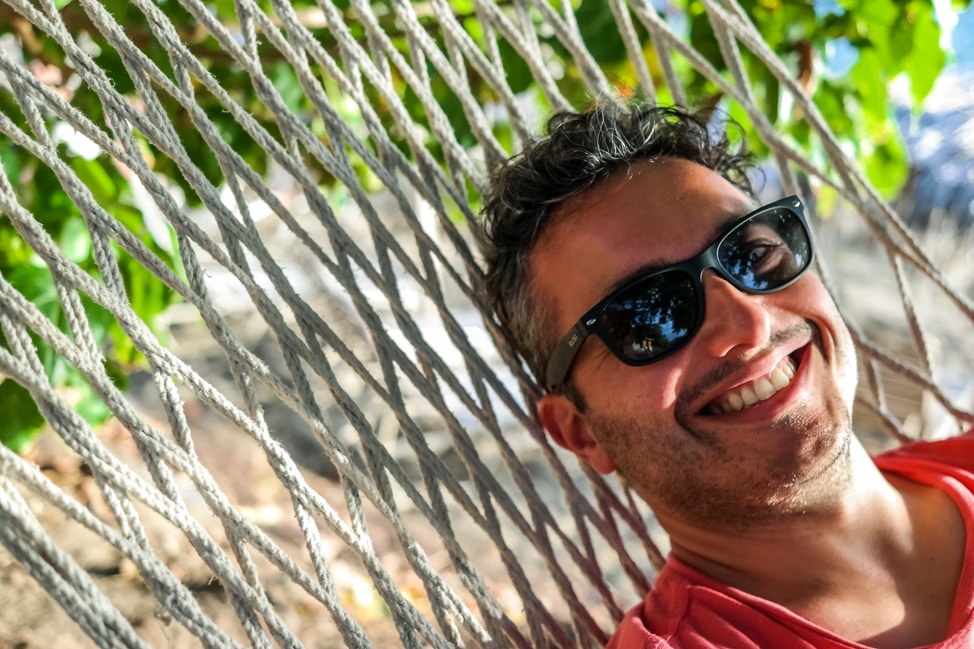 If our first twelve hours on the island were an exercise in patience and rolling with the punches, the rest of our week in St. Kitts was the opposite.
We became familiar with our surroundings, quickly figuring out where we were on the map. We got a rental car for a few days, and with total freedom and the open road, we headed out each day for a new adventure.
Our hike to a shipwreck was particularly memorable.
We were quite prepared for this hike, given the unrelenting heat and arid terrain. But we accidentally drank through one of our water bottles before we even arrived, leaving us with just one for the walk. We weren't concerned – it was a short hike, one water bottle should be fine. A naive thought, it turns out, as we climbed up a steep dry riverbed, walked through brush and avoided massive thorns.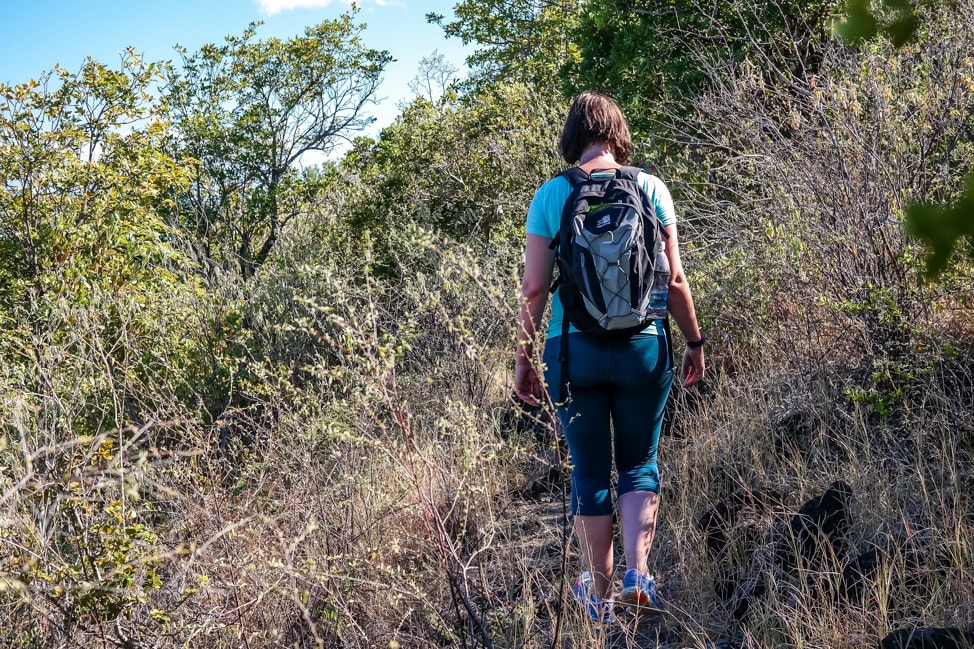 The dwindling water supply quickly became an issue. We conserved.
The massive payoff of seeing the shipwreck on the other side of the hill felt like the climax of a movie. We could almost hear the swelling cinematic music. The ship lay literally abandoned, a sprawling rusty hull and a rocky beach strewn with ropes and sun-bleached canvas and jagged metal.
We have searched high and low for information on the ship – when it wrecked, who it belonged to – but to no avail.
The hike back to our car was the worst. Our water ran low. We could feel the heat radiating off of our skin. You know how people tend to make missteps or get hurt at the end of a long physical challenge? Blood sugar is low, you're tired, sloppy? Yeah, that was me. My sunburned shins started to get cut up by brush that I so carefully avoided on the way up. I counted down the steps to our car, which was parked next to a calm beach where I could get my body temperature down. That dunk in the water was pure bliss.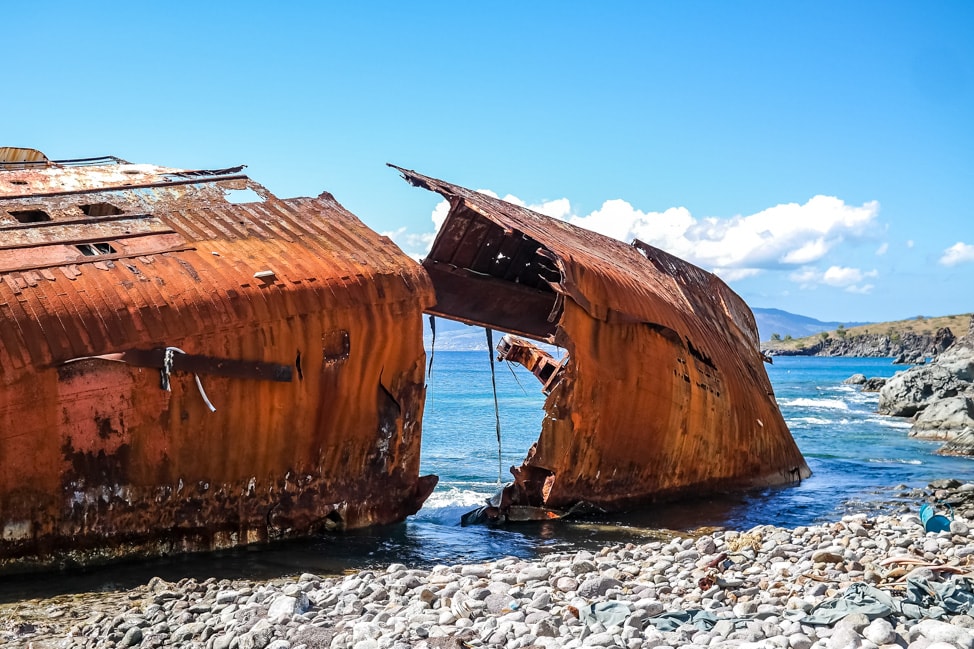 But the real purpose of relating this story of our hike is to tell you about the smoothies.
On our drive home, we knew we would pass a smoothie stand, one we had driven by several times without stopping. During the hottest moments of the hike, we kept up the pace by promising ourselves a smoothie on the way home.
That smoothie was the best thing that happened to us all week in St. Kitts. We went back to the stand three more times, enough visits to officially have favorite flavors: Summer Sizzle and Refresh-O-Lada.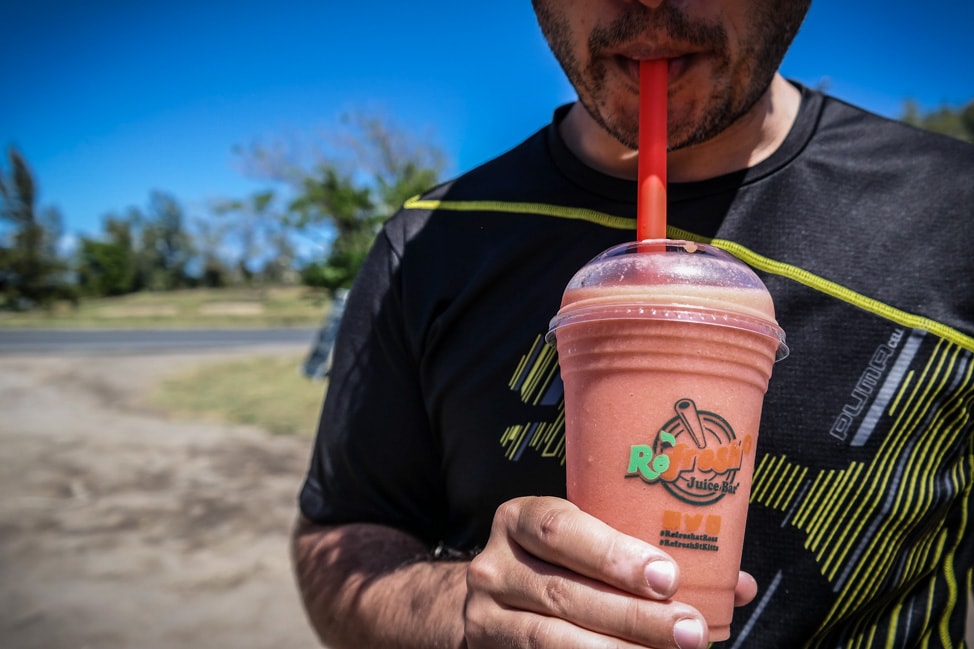 One weekend day we drove to tourist-friendly Reggae Beach, where we spent a few hours snorkeling and people watching. Another of St. Kitts best beaches, this one is home to lots of water sport rentals and a peaceful cove.
A Canadian family reunion was in full swing on one side of us (we knew because they were all talking about Toronto, and overused the word 'eh'). On the other side, college students tossed around a football and brought several pet dogs to swim. There is a large veterinary school on island, one that attracts lots of Americans, hence, an abundance of blonde hair, pets and American football.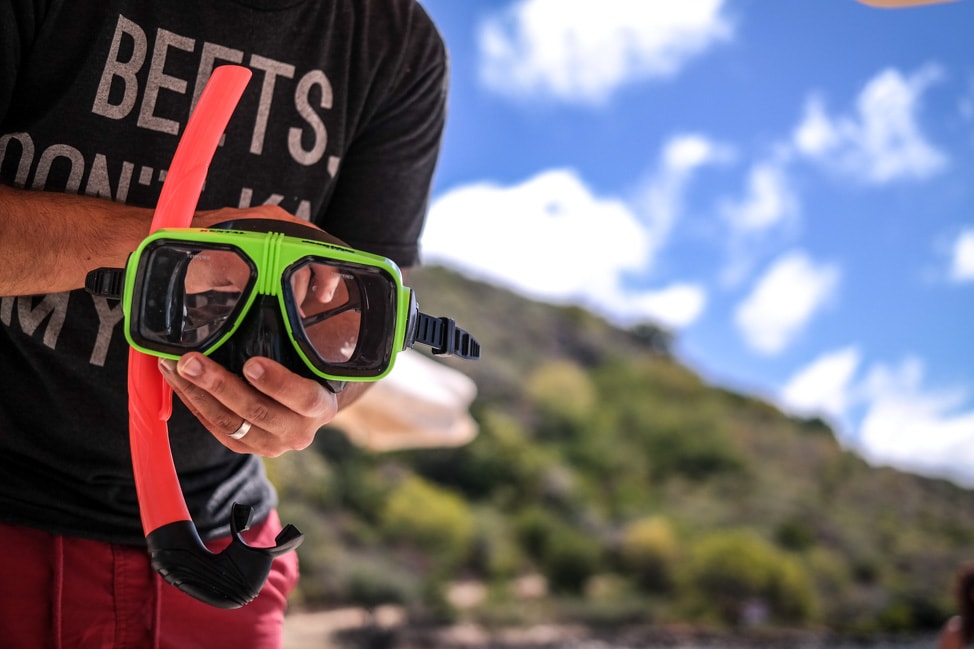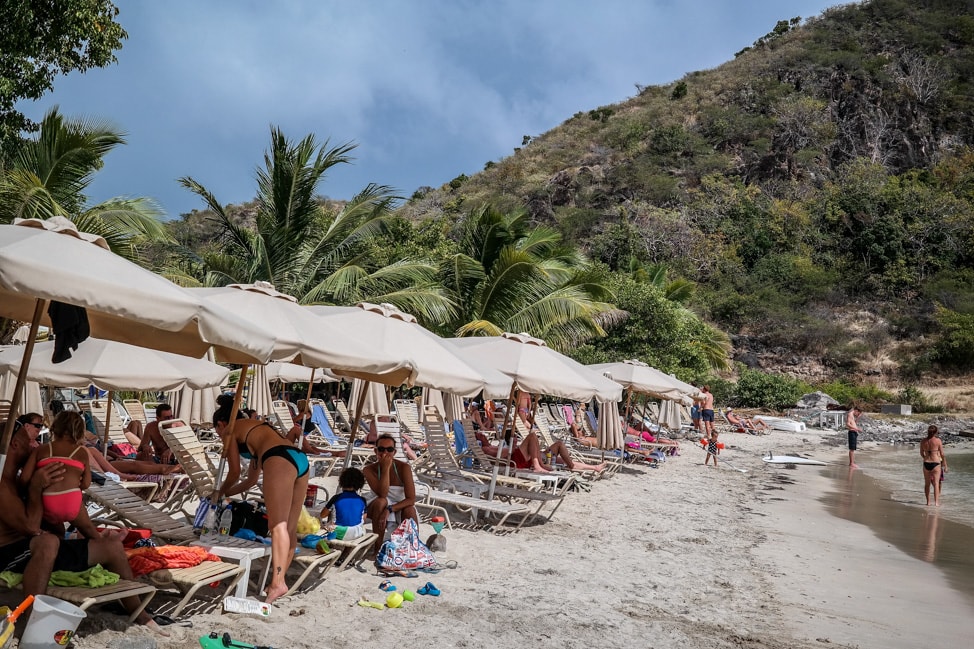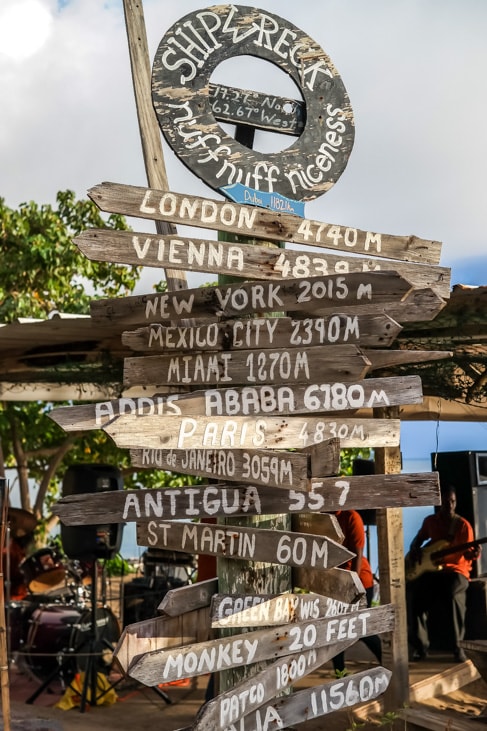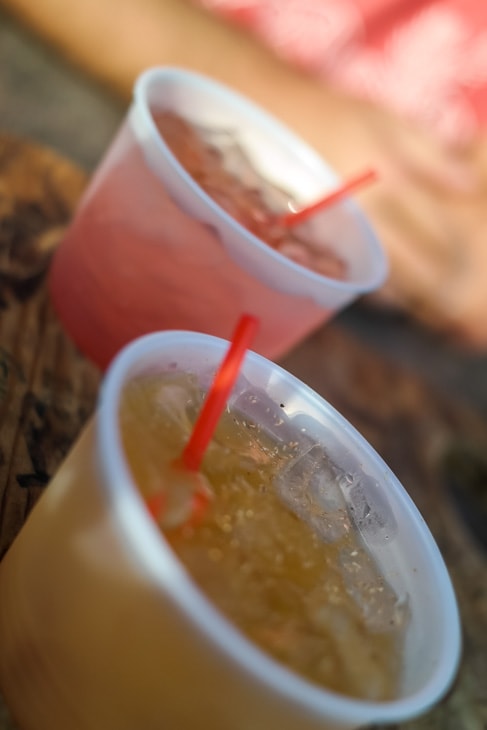 We also spent a day with the St. Kitts Tourism Authority, during which we met a local legend who is single handedly trying to preserve much of the island's historic sugar and rum industries. And we toured several of the country's most interesting hotels, one still under construction.
We wrapped up the day with a private tour of one of the world's only mega-yacht marinas, housing boats 100-300ft long. We'll have a lot more to say about this day soon, as we sort through our photos and complex feelings about development and preservation, but we left our guides that day feeling warm and fuzzy about St. Kitts.
After a week on the island, we had found our stride.
We got the full tourist experience at Reggae Beach and the equally touristy Shipwreck Bar but escaped at night back to our little home in Frigate Bay. We made dinner every evening, local flavors with lots of mind-blowing hot sauce. We rented lounge chairs and snorkel gear on the beach just like any visitor, but went multiple days without a single alcoholic drink, practically illegal on a Caribbean island.
We were part of the tourist engine, with our rental car (click here to read about our experience renting a car in St. Kitts) and smoothie addiction, but we were also apart from it, finding ourselves on two completely deserted hiking trails and seeking out lunch at the collection of food trucks in the grocery store parking lot, where the average tourist wouldn't think to venture.
Not to mention the fact that the large resorts certainly don't have to deal with overnight water outtages, lest they risk the wrath of poor reviews on TripAdvisor.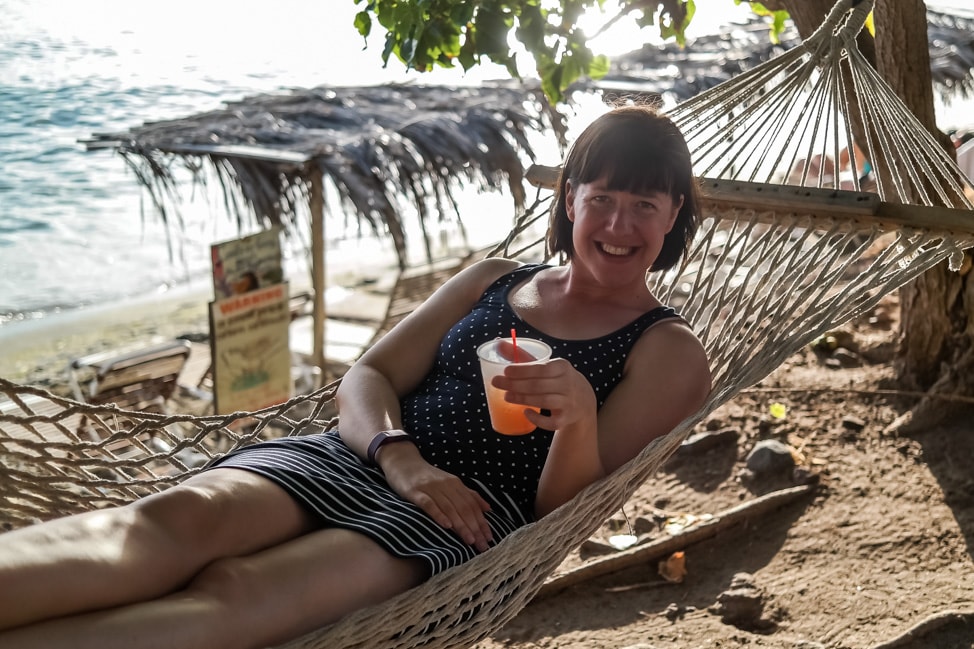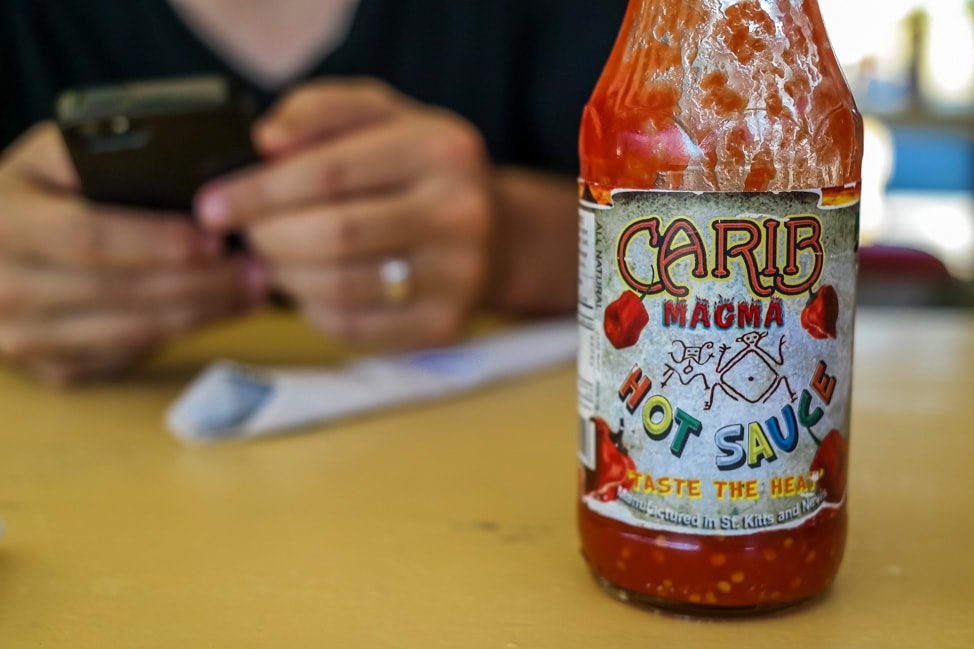 There were two moments in particular that solidified my love for St. Kitts.
The first was when we stood on a random neighborhood street, waiting for a tour to begin. The guide hadn't arrived yet, and we were watching a family of goats taking a morning nap, their kid restless, walking in circles around a tree. The house, where I'm assuming the goats belong, was full of activity, a mom and her teenage boys in and out doing chores. All of a sudden, we noticed that the woman was going about her business with a tiny baby monkey, complete with a tiny diaper, on her arm.
Tiny baby pet monkeys? I thought they were pests, or at least a kind of harmless nuisance, the squirrels of the Caribbean.
Noticing our gawking, one of the teenagers brought over the baby monkey, Curtis, to say hi. Curtis is five months old and was chowing down on a bag of peeled sliced apples. Keeping monkeys as pets isn't uncommon in the countryside villages around St. Kitts, and while I don't know much about monkey welfare, this little guy looked content as a clam.
The harmony in which these animals lived – goats, monkeys, not to mention a million 'wild' chickens – was so matter of fact. I found it incredibly peaceful.
Another moment was later the same day. We were far up in the hills at a luxury resort, having lunch. The marketing director showed us a couple of the four bedroom villas that can be rented, and as we wandered around, I literally thought, well that's it, I'm just not leaving.
An expansive view of farmland and rainforest and in the distance, the sea. You can lock me in and throw away the key. I'll happily stay in this (completely gorgeous) villa forever. And yes, I'd love to go on a foraging breakfast tomorrow, followed by an al fresco dinner in the woods. Pleaseandthankyou.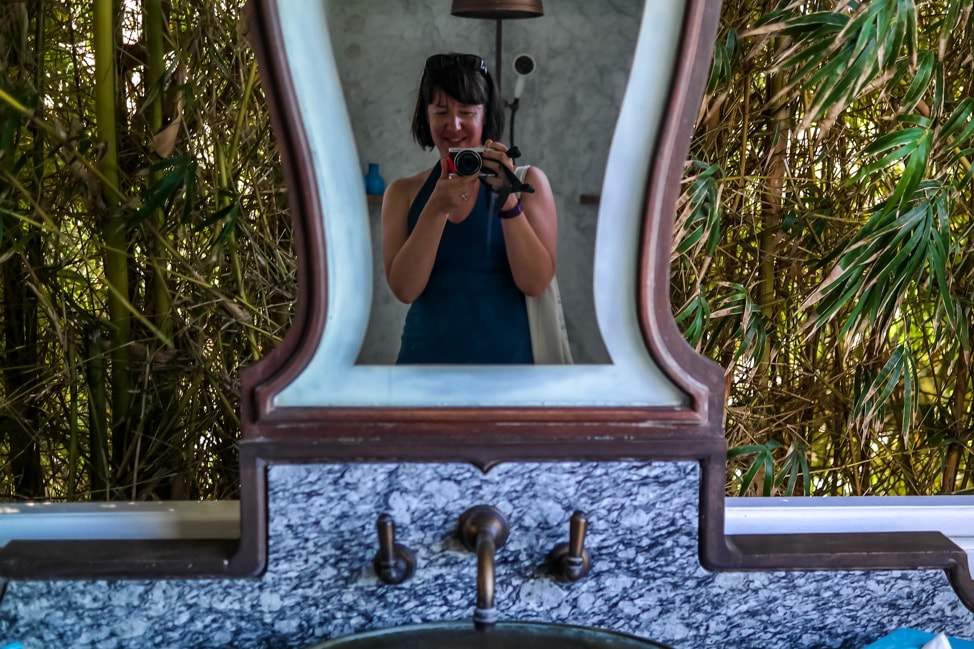 For being a small island, St. Kitts has something for any taste and style. It's easy enough to hole away at a luxury property, coming out only to zip line or take a sunset catamaran tour or hire a guide to escort you to one of the beaches of St. Kitts. You can also spend your days in busy Basseterre, the capital city that is more rundown than quaint, especially if you venture a block beyond the cruise ship port in any direction.
Or, if you're like us, you can sample it all.
A hike on one of the trails that cover the island, followed by an afternoon in a beach-front tiki bar sampling rum punch. And don't forget, the heat is much easier to tolerate with the help of a daily smoothie.