As you may have heard, we are in what I like to refer to as 'fun limbo' over here these days.
You can read all about what's going on and the dangerous game of waiting for your life to begin in this post from a few weeks ago. In this period of uncertainty, I'm doing my darndest to embrace the everyday, know that it will all work out, and, ultimately, let it go.
(The cold never bothered me anyway, she sings as she sits in the sweltering Caribbean heat.)
During the daytime hours, I like to think that I'm coping well. It was a good idea to get back on the road, a state of being that feels very comfortable to us. We don't have any plans beyond the 25th of March, but that suits us, and keeps our adventurous spirits fed. We have four more days in the Caribbean before hauling across the world again to scratch our city itch in San Francisco.
Nighttime is a different story. I have very vivid dreams, which is usually a great blessing because that's where I solve all my problems. But these days, when my entire life's drama is all about work, work infiltrates my dreams. I find myself starting awake at 4am, having to reorient myself as to what's real and what isn't.
To help me keep everything in perspective, I've been keeping an actual pen-to-paper journal. It mostly is about what I ate for dinner, and the number of bug bites currently gracing my legs. But I've also been keeping a list: what's saving my life right now.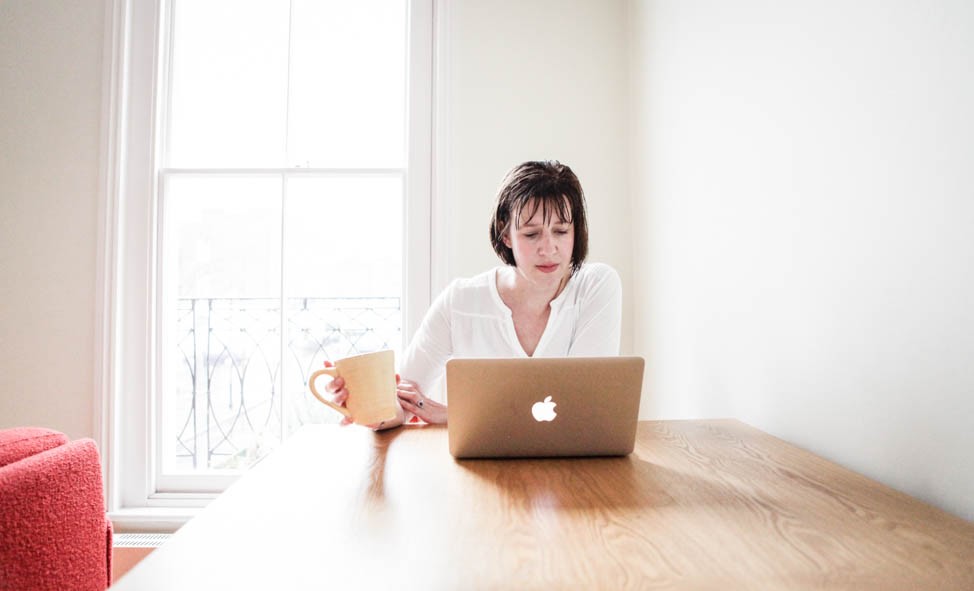 Because it's important to give credit where credit is due, I snagged the idea from Anne, who, in turn, grabbed it from a memoir. As she succinctly puts it, we all usually know what's killing us at any given time (the terrible weather, our crazy schedules, all the mosquitos). But we rarely take the time to consider this: what's giving me life right now? Sustaining me? Big or small?
Here are the ten things saving MY life right now.
Family Skype
Every Sunday, for the past 2+ years, my immediate family (me, my parents and my four sisters), have a weekly Skype date. We video chat for an hour or more about what's happening in our lives, the massive and the mundane. The highlights from our call on Sunday were one sister's new apartment, another sister's new job, another sister's pregnancy, my dad's health, podcasts we're loving lately, and how my pregnant sister can touch the back of her belly button suspiciously easily.
In this period of time without a lot of structure in the day-to-day, this weekly video chat date is essential to my sanity. I schedule my week around our Skype call, and it is always a highlight. Looking into the faces of the people in the world who love you the most is pretty special, and I get to do it every week.
(sorry for the grainy quality of the picture – it is an old screen shot of one of our chats)
Kindle Daily Deals
I've been an 'e-reader resister' for many years. I usually say it's because I like the weight of a book in my hands, but really it's about the money. I hate (HATE) buying books. When there's a perfectly good library in my neighborhood, there really is no bigger waste of money than buying a book. (Before you mention it, my library network in the UK hasn't yet jumped on the borrowing ebooks bandwagon, so I haven't had that as an option in years.)
Since we've been without a neighborhood library for a few months, I decided to give Kindle reading a try. To appease my frugal self, I only buy books that are heavily discounted. I use a free website to track the prices of the books that are on my radar, and I've signed up for a daily newsletter to get additional recommendations.
And I've been flying through books. I loved Homegoing and The Sparrow. I found Sweetbitter completely unsatisfying, and was grossed out by All the Ugly and Wonderful Things. Trigger warnings for days on that last one. Even I, who usually ignore all trigger warnings, found it difficult to read.
One Piece Swimsuits
This particular item is 100% sunburn related. I am exceptionally fair skinned. I have been in the Caribbean for 10 days. Putting on loads of sunscreen multiple times a day is the price I pay for this luxury.
With my one piece swimsuit, I don't need to worry about all of the additional skin exposure and it probably saves me 15 minutes per day (5 minutes for each application?). I swear my stomach gets sunburnt even more quickly than other areas because it's even more pale, if that's even possible.
This Dress
I bought this dress in 2010, before our Southeast Asia trip. It is literally the best all purpose warm weather dress ever created in the history of mankind. It's cute, and completely practical. It packs up to nothing. It never smells. I can very easily dress it up, or down. It's virtually indestructible. I won't travel without it.
Of course, it's not made any longer, but here are a couple similar options: one and two.
(Actually looking at these dresses, I'm kind of intrigued about adding a second travel dress to my collection.)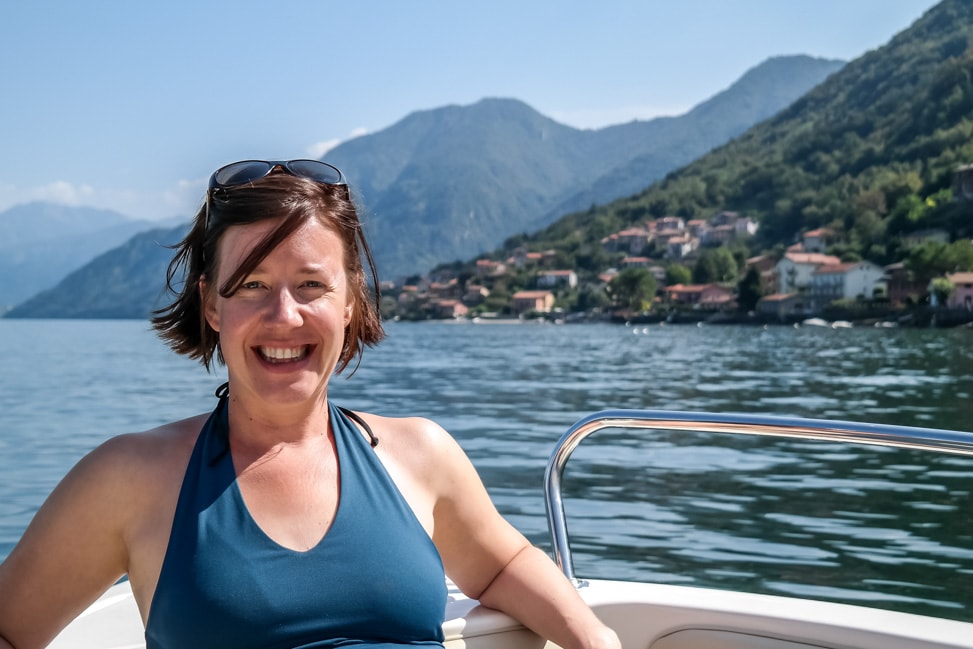 The Sunday Morning playlist
I'm bound and determined to become one of those people who listens to music in the background. This is a work in progress because it rarely occurs to me to turn music on.
I was visiting my parents recently, and thought it was as good a time as any to make all of us into more musically attuned humans. But then my mom was all, 'What IS that? I can't hear myself think.' So that's where I get it.
The one small victory I have to share in my musical education is that I regularly turn to the Spotify 'Sunday Morning' playlist on Sunday mornings. There is something about a Sunday morning that feels slower than normal, which in turn allows for me to make room for this single playlist. It sets the tone for the day and I feel the smallest twinge of pride that I'm one of those people who is listening to music.
The Crown
There's nothing like watching royalty do their thing to give me a new perspective on life. We are well behind the curve on this show. I've been hearing about it for months and assumed I would like it, as soon as I could find the time to start watching. Well, we started watching last week and are about halfway through the series.
Here's what I love about The Crown: it makes royal life look difficult, not something that one would wish for at all. The marriage dynamic between the new queen and her husband is fascinating. The whole show is, in its essence, a very reserved, posh, workplace drama. And the drama is subtle, so very, very British.
I keep waiting for one of those epic speeches ('You can't HANDLE the truth!' or 'My name is Andrew Shepherd and I AM the President of the United States.') but no. It's all pointed looks and passive aggressive posturing. Adore.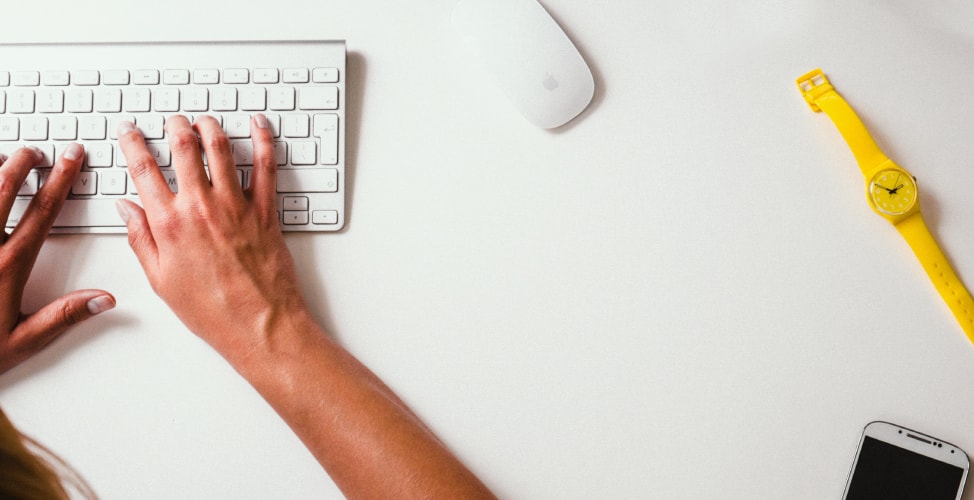 Strong WiFi
The only reason we're in the Caribbean right now, and not chained to a desk somewhere, is the abundance of strong WiFi signals the world over. Between beach sessions I am officially still on the hunt for my next job placement in my company, and having access to email and conference calls is 100% required.
Knowing my connection won't crap out in the middle of a Google Hangout session is invaluable to my sanity. Plus, YouTube.
Rain
I only think to miss the rain when it never, ever rains.
I like how rain forces me indoors. Normally I head straight to my most comfortable place to read. Sometimes I like to watch the rain beat on the window. Or if I'm feeling really motivated, I'll bake.
In London, I rarely appreciated the rain. Because it rains all the time in London, and it rains at annoying times, like during middle of an already long commute. Or it's the type of rain that chills me to the bones and makes me never want to leave the house ever. Those rains are the worst.
But in the tropics, rain is sudden and violent. It's nearly always sunny, and the rain is a relief from the heat as well as from the tiny voice in the back of my head that tells me that I should be outside enjoying all that Vitamin D, not typing away in my bed.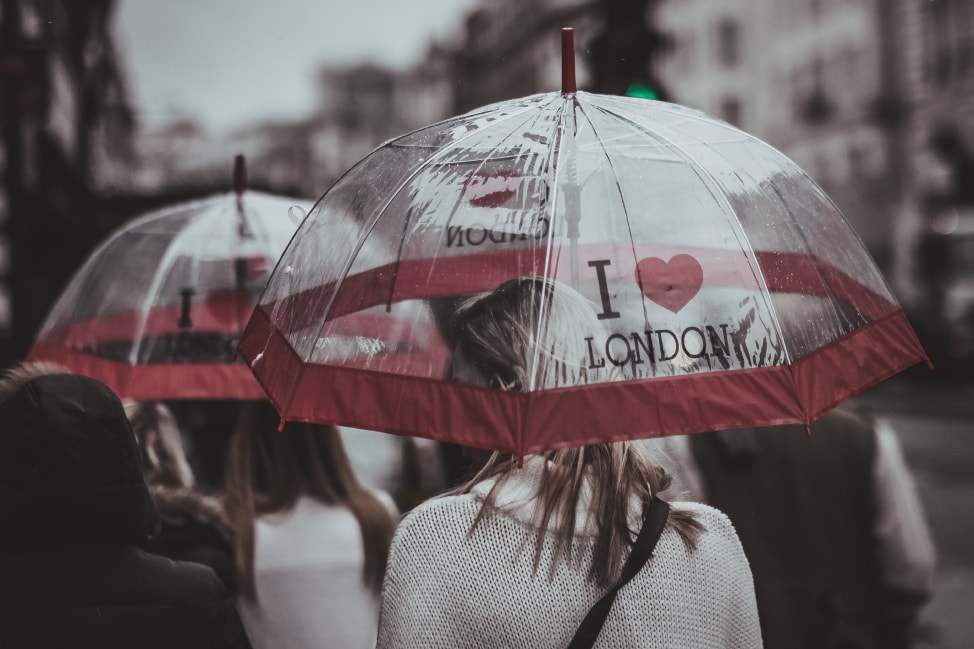 Yoga with Adriene
In yet another maneuver to add structure to my days, I've taken up a daily yoga practice. Yoga is something I dabble in from time to time. I was a regular attendee back when we lived in Maine and New York City. I enjoyed attending a handful of classes at a studio in my hometown over the holidays.
But when we're on the move, I turn to YouTube and the wickedly popular Yoga with Adriene. I really resisted doing yoga in front of my computer, because I revel the studio experience so much and their heated rooms. But here I am and I have a big beach towel and not much else, so yoga in front of the computer will do just fine.
Adriene is approachable and warm, and she breaks into song from time to time. She's from Texas, which comes up just frequently enough to remind me that she's a real person and not just an internet star. But, true confession: I watch the videos on 1.25 speed, which I agree completely goes against the whole point, but it works for me and yoga has no rules.
(Obviously this photo isn't me. I don't look cute doing yoga.)
These Podcasts
Rarely a day goes by when I don't take a few minutes to be with me, myself and I in the company of a good podcast. I am constantly looking for the next greatest thing and feel no qualms hiring and firing podcasts as I fall in and out of love.
Lately, I've been eagerly awaiting each new episode of Crimetown, a show that focuses on mafia crime families. We're in the middle of a series on Providence, Rhode Island, and I find it so intriguing. Plus it's one of the few shows that Drew and I both like, so it's perfect for car rides.
Another show that I've just started listening to is Smartest Person in the Room. This interview series (on a rotating range of topics) is helmed by Laura, also a host of Sorta Awesome (another favorite). I particularly enjoyed her interview about the differences between Mormonism and evangelical Christianity. And I've just started an interview about viral internet content with an editor at Buzzfeed. Something for everyone here.
Just yesterday I heard about Missing Richard Simmons, so I've downloaded the first three episodes, but haven't listened yet. I'm going to listen to the first as soon as I wrap up this article.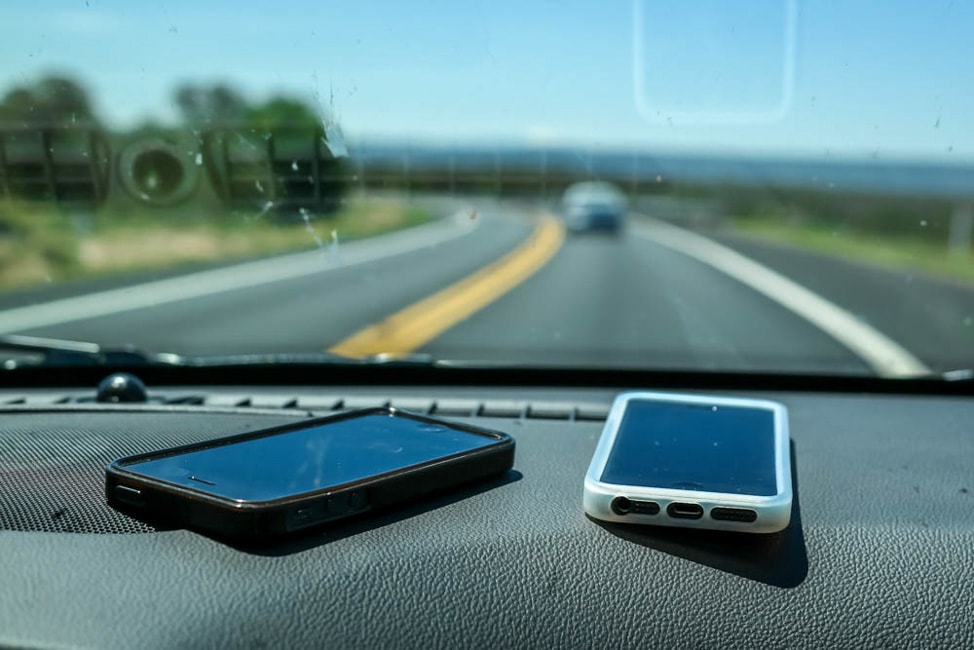 Whew. What a list. There are so many things saving my life right now, which is always a good reminder as we find ourselves in the thick of a difficult season of life.
What's saving YOUR life right now? I'd love to hear all about it.