'So, is Russian food all beets and pickled fish? And vodka to drink?'
Yes, this is a real question I received more than once upon my return from a few days in Moscow. It was an epic long weekend which you can catch up on here and here. But let me quickly set the record straight.
No.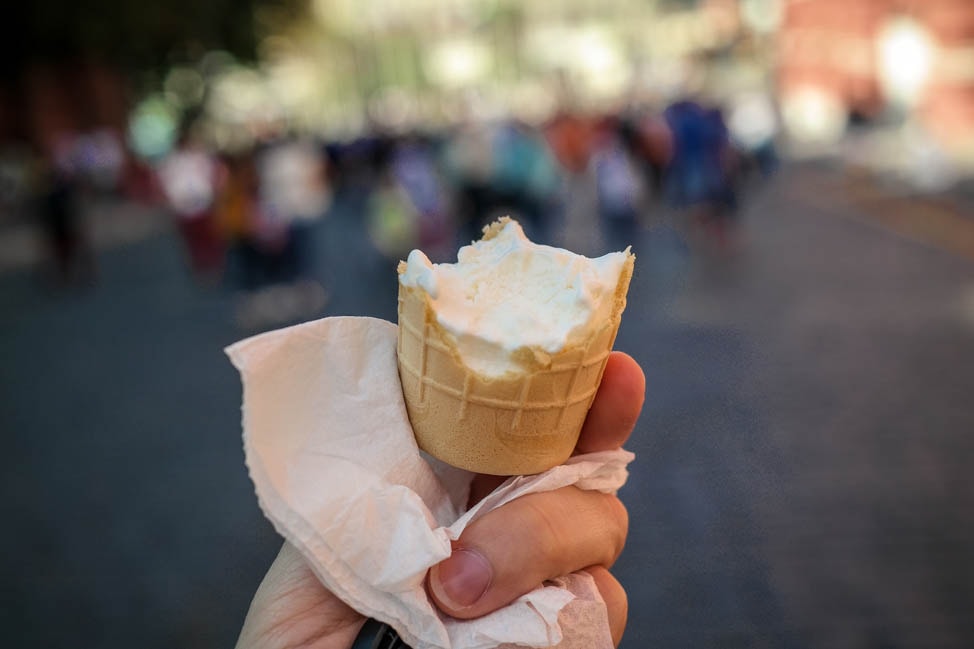 For a country this massive, bordering Europe, the Middle East and Asia, the cuisine is bound to be more complex than just beets and fish and vodka. The number of sushi outlets is astounding, especially for a land-locked city that's not known for its Japanese immigrant population. They also have a fondness for the cuisines of the former Soviet republics, like Georgia and Uzbekistan. The food is certainly not boring.
I did a ton of research on Moscow restaurants before visiting, but was disappointed by the information I found. Many articles were 5+ years old and mentioned the same few restaurants over and over again. Even some of my reliable restaurant resources, like Chowhound, were shockingly outdated. I get that it isn't on everyone's radar for food, but surly a city the size of Moscow had more to offer?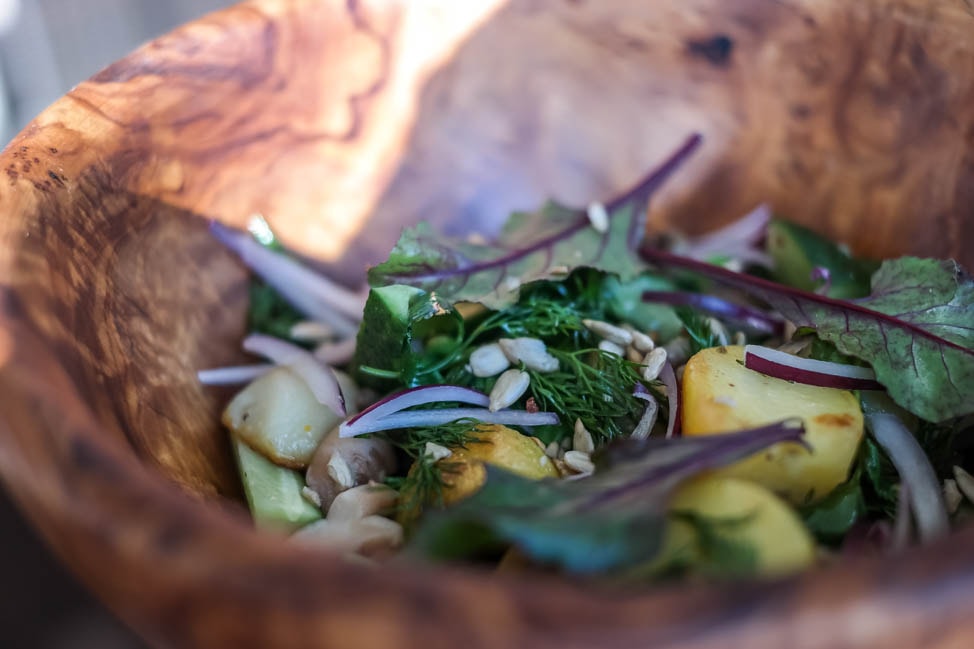 In fact, looking back over my notes, I didn't try a single thing that I didn't like, which is saying something about a cuisine that I thought would be polarizing or 'an acquired taste.' Turns out, it's just plain, good food. And, it must be said, that as of today, Moscow is quite a good value for tourists coming from Europe and the USA, as the currency exchange rate has never been more favorable, making this notoriously expensive city into a far more affordable destination. High end dining can be sampled for a fraction of the cost compared to just a few years ago.
Here are my food highlights for the next time you're in Moscow:
Café Pushkin (Кафе Пушкинъ) – When you look up Moscow restaurants online, this will be the first restaurant on the list. It's the city's most famous eatery, an old manor turned dining space. The space is filled with intricate carved details, from the stone ceiling to the dark wood bar. It feels like a museum into which a dining room was installed. We wondered over brunch if the paintings on the walls were originals and the unique addition of a now-ancient elevator.
Details: I tried the Breakfast Degustation, essentially a little taster of lots of their best breakfast items. This was a great idea, as I was able to try the famed Russian cottage cheese pancakes without committing to an entire dish. Although now that I've had them, I'd order them again in a heartbeat. Price: about £5/$7 per person.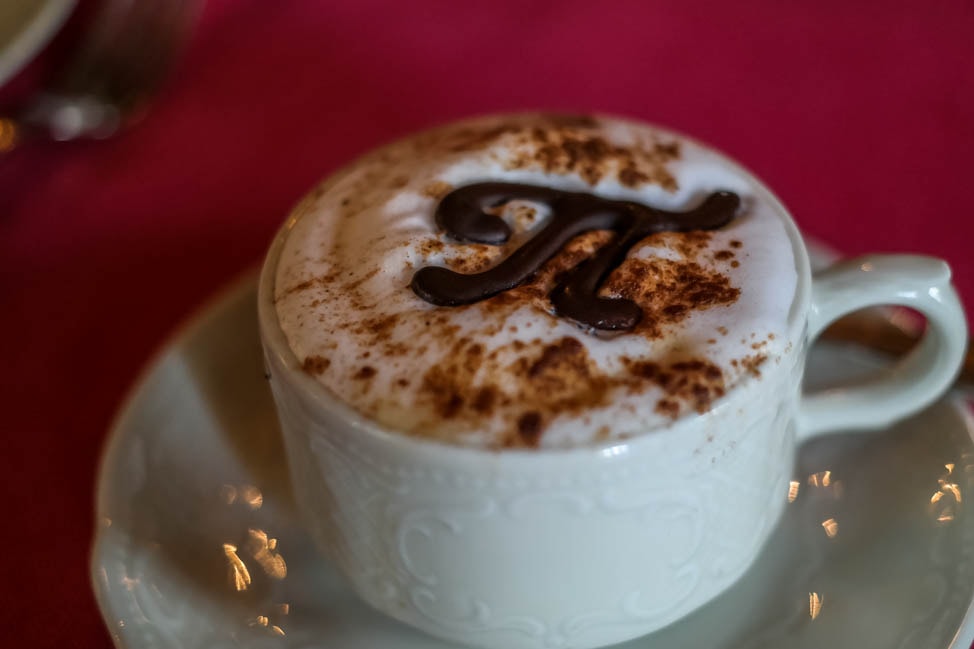 Genatsvale (Генацвале) – Our first night in Moscow was spent at this lively Georgian restaurant, near the tallest Orthodox church in the world (Cathedral of Christ the Savior/Храм Христа Спасителя). We knew we were in for a treat when our hosts insisted we order the single dish on the menu that comes with an elaborate dancing presentation. It's kinda like when you go to TGI Friday's and they sing Happy Birthday, but a million times better.
Details: I don't have direct translations of every dish, but I loved the chicken starter with walnut sauce. Any dish with pulverized eggplant/aubergine is delicious. The presentation of a tower of kebabs was incredible and would be a great dish for a big party. We just over-ordered, per usual. Oh, and Georgia is also known for its wine, a mildly sweet red wine that pairs well with the food, but isn't 'chuggable' – the way I normally select wine. Price: all in, about £20/$27 per person.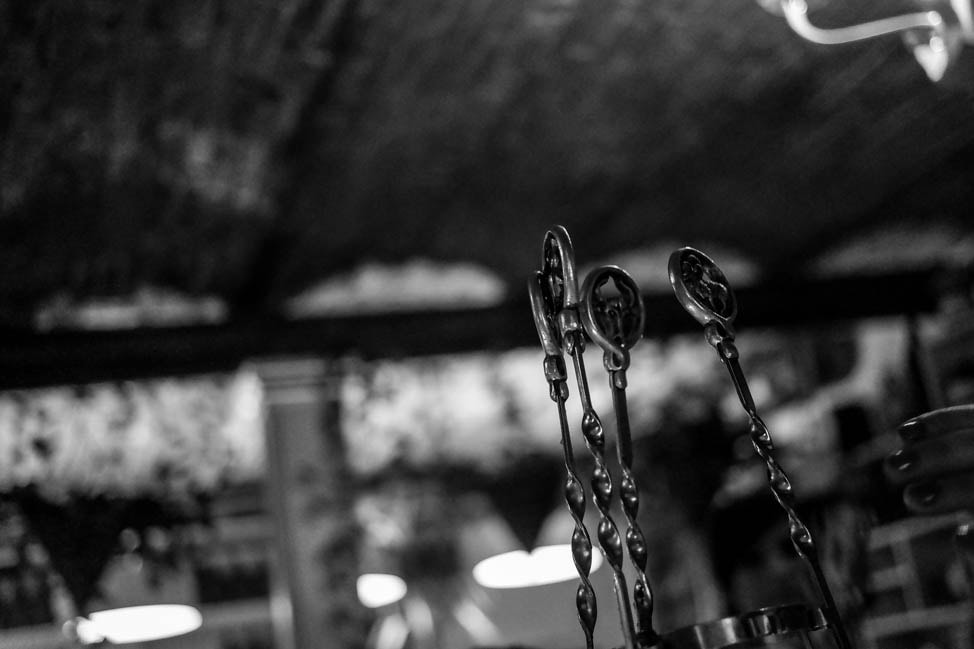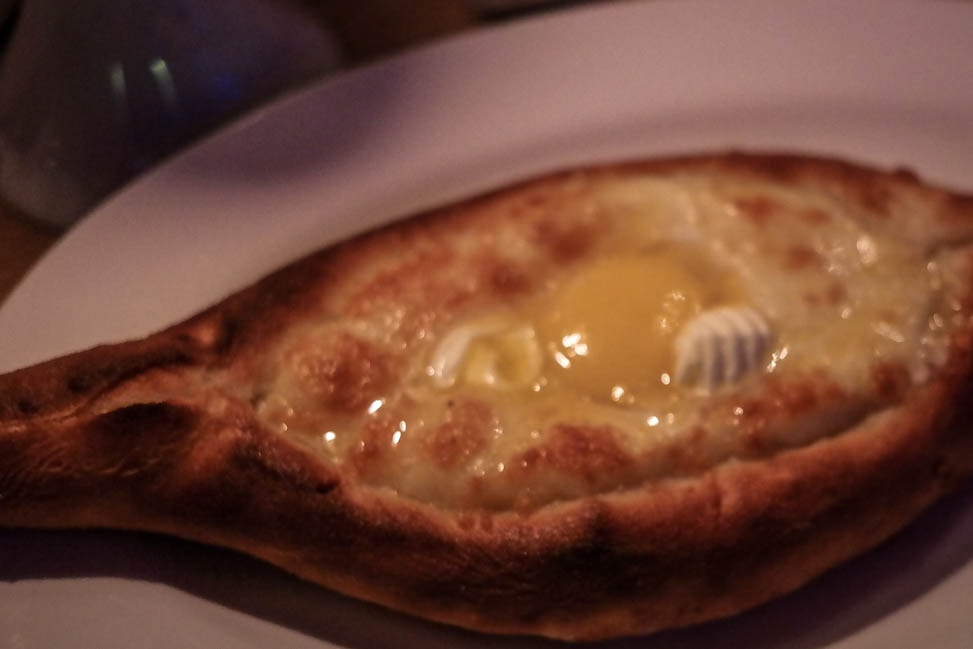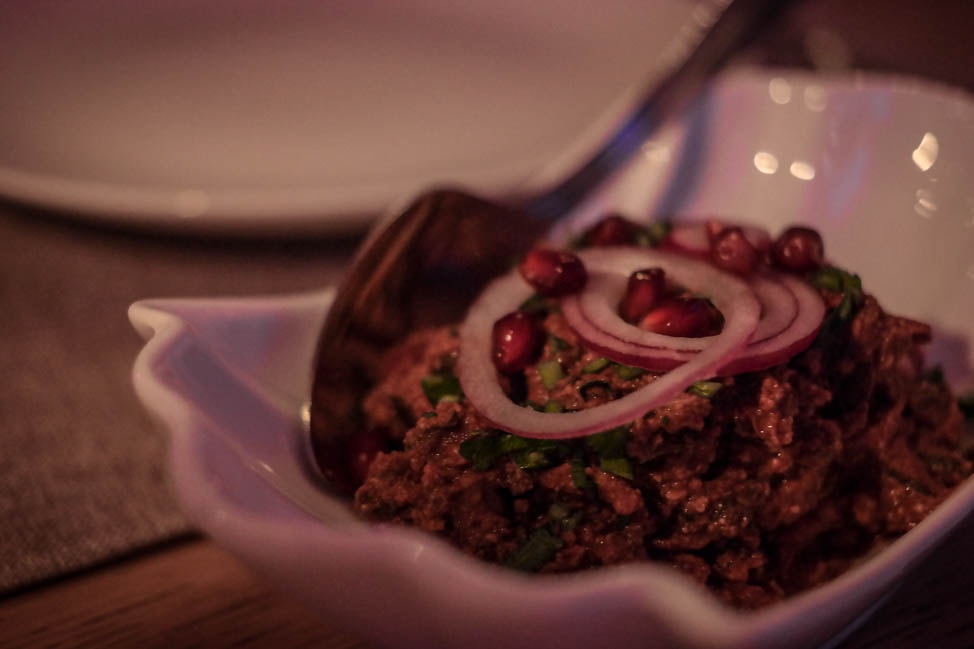 Grand Cafe Dr. Zhivago (Гранд Кафе Dr. Живаго) – We decided to take our epic night at the ballet to a whole new level by booking a dinner at this grand restaurant after the performance. Due to its immense popularity, the only time we could dine was 11:15pm, officially the latest time I've ever had a restaurant reservation in my entire life. Despite a wave of tiredness that passed over all of us between the shot of pickle vodka and the main courses, we powered through and enjoyed some of the best food of the entire weekend.
Details: I finally tried salted, pickled herring at Dr. Zhivago and loved it. Despite the leading words that imply a huge flavor, it's actually quite mild. Also highlights of this meal were the desserts, especially one called 'pigeon's milk' on the English menu which is really a marshmellow-y  cake. Don't let that terrible translation deter you! Price: for one of Moscow's most expensive meals, including wine, vodka, starters and lots of dessert, £20/$27 per person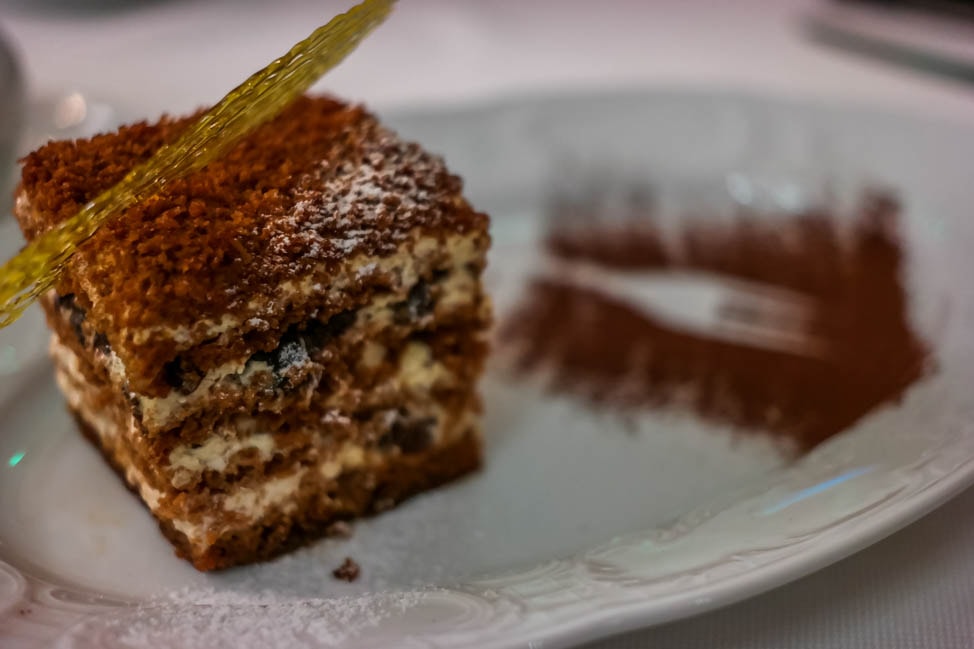 White Rabbit – Currently ranked #23 on the San Pellegrino list of best restaurants in the world, I originally didn't even include White Rabbit on my list of must-visit restaurants in Moscow. I thought it would be expensive and pretentious and that my friends would scoff at my food snobbery. I needn't have worried. We came for a late lunch on a Sunday and ordered off the a la carte menu, which was a much better value. It was a warm and sunny day so we lingered on the covered roof deck for hours, practicing spelling words in Russian and discussing the Russian health care system. As you do.
Details: The dishes here are decidedly Modern European with the kind of finicky plating you would expect from a restaurant with this pedigree. I loved my French onion soup, served in a crock pot. My friend's main dishes from the Fish section were all gorgeous and flavorful. At the end of the meal, the restaurant presented a sorbet frozen on the spot in liquid nitrogen. It was just the kind of unnecessary flair that people swoon over, but the sorbet was delicious. Price: About £25/$32 per person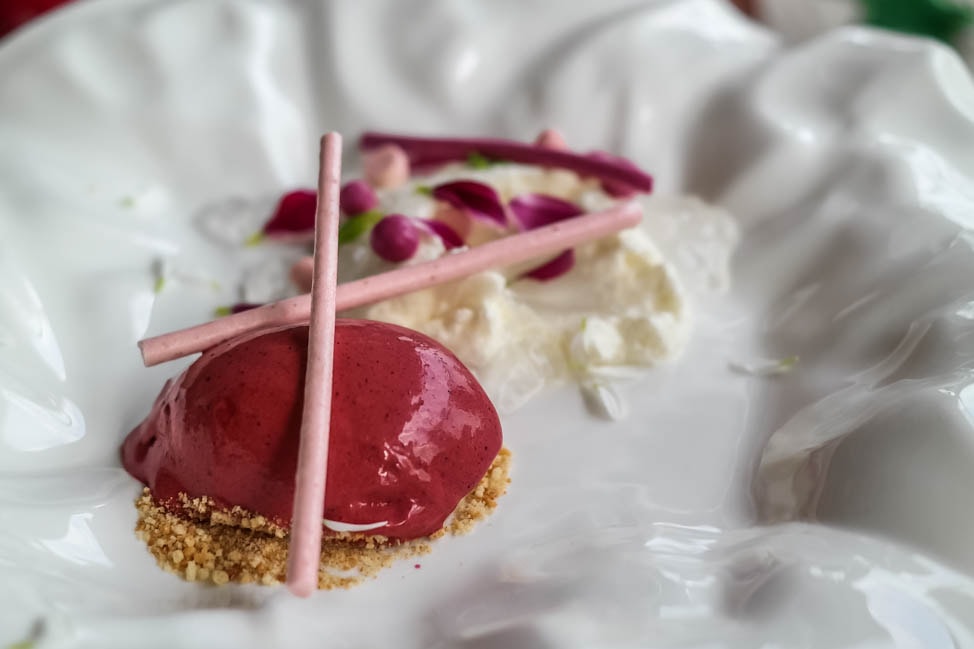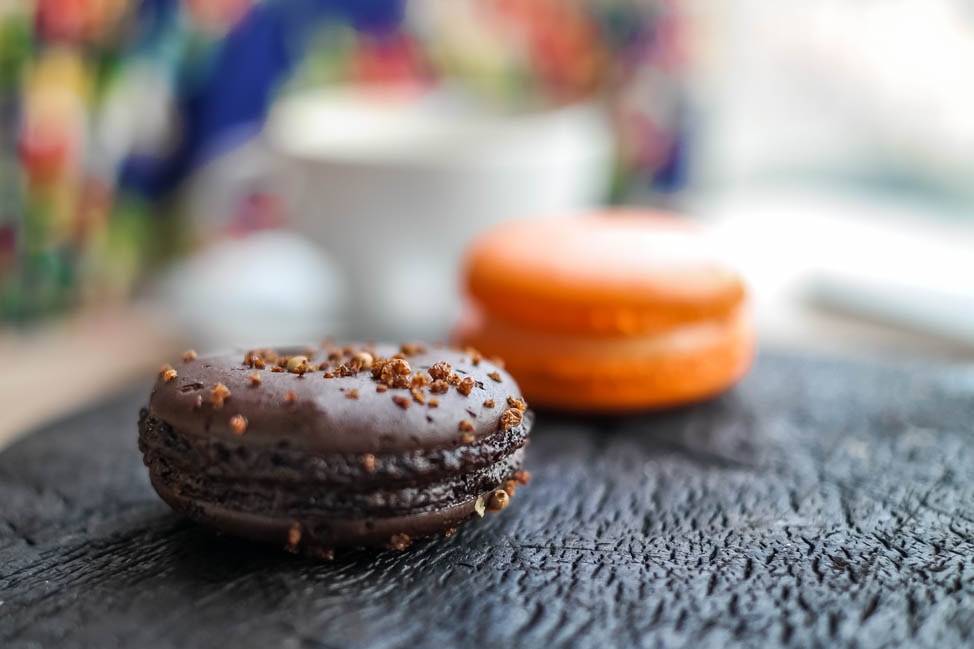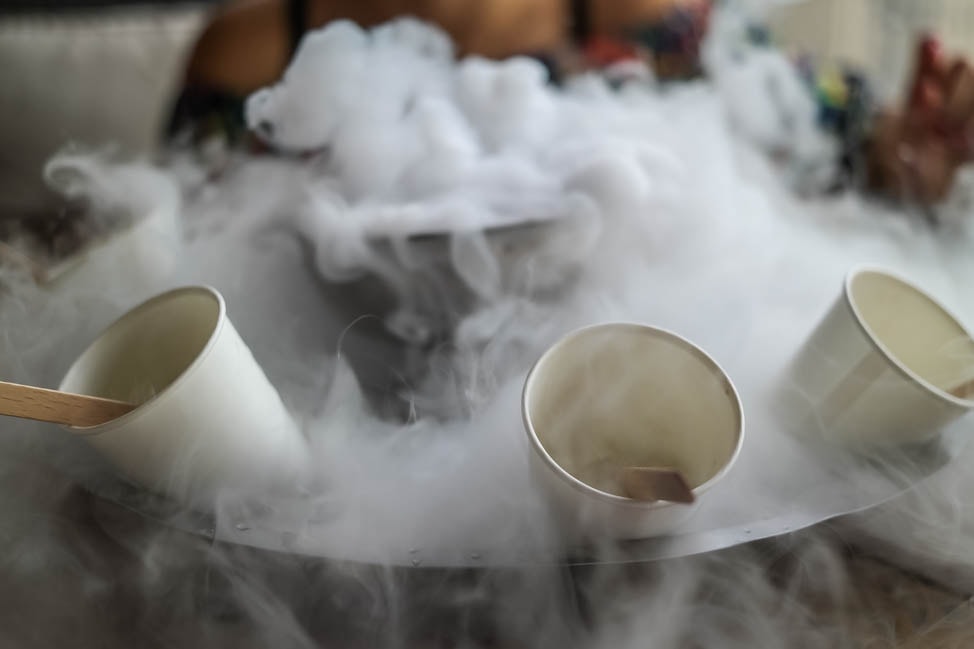 Ersh (ёрш) – This isn't a restaurant that many visitors will find their way to, given its location in a residential neighborhood that my friends just happen to know well. But it is worth mentioning because we went their on our last evening in Moscow for a final push to try 'all the things you need to try.' A small chain of restaurants in the city, the Ersh locations are in outlying residential areas. The food is straight up Russian. Every dish you must try in Moscow will be served here. The Russians did all the food ordering and out came a spread of borscht, composed salads and amazing meaty, cheesy dumplings. I ate approximately a million.
Details: Meat-filled dumplings smothered in melted cheese has American dish written all over it. Sure enough, it was amazing. I could see a restaurant in New York City serving nothing else and making a fortune. Price: For enough food for 6 people £10/$15 per person.
All the rest – In addition to the restaurants listed here, we ate one lunch at an outdoor autumn festival (Uzbek fried rice, and cherry tart). We also tried the Soviet-era soda and ice cream. We ate our way through the city, proudly. I wore leggings the whole time, which worked out well. Oh, and skip the sushi-flavored chips. They were totally disgusting.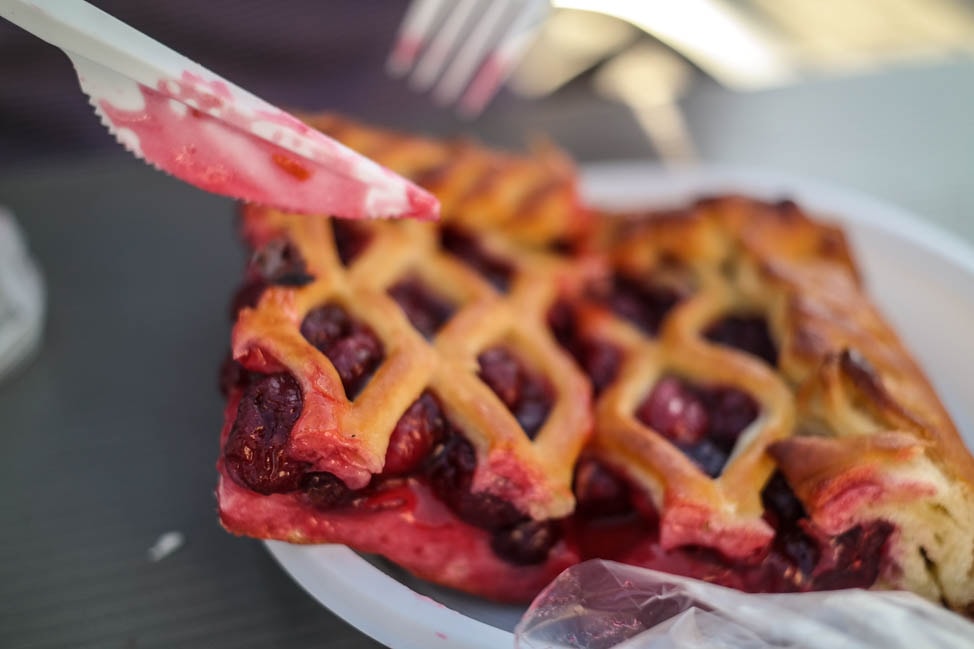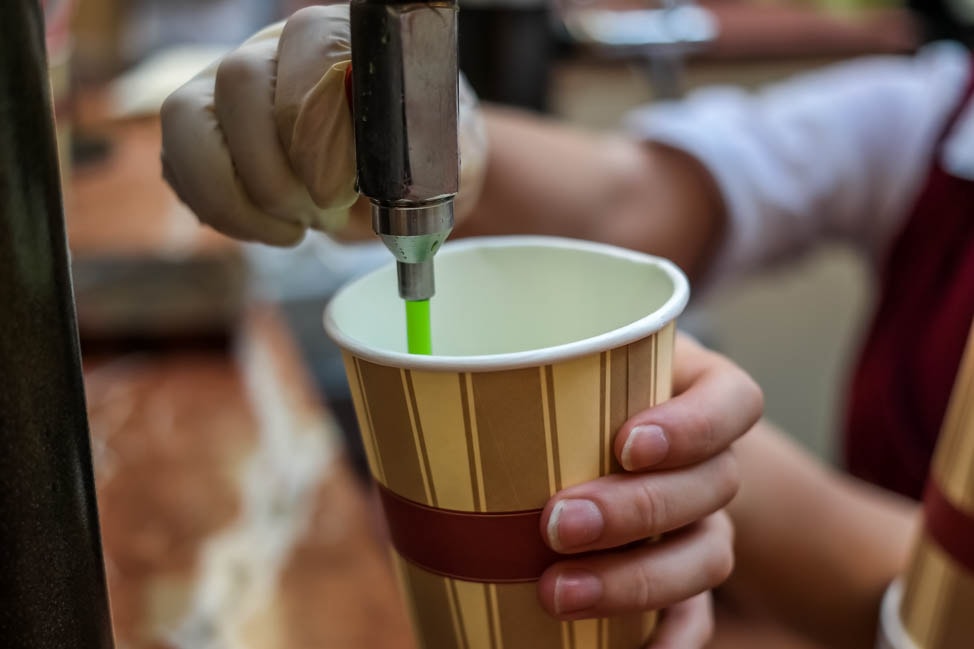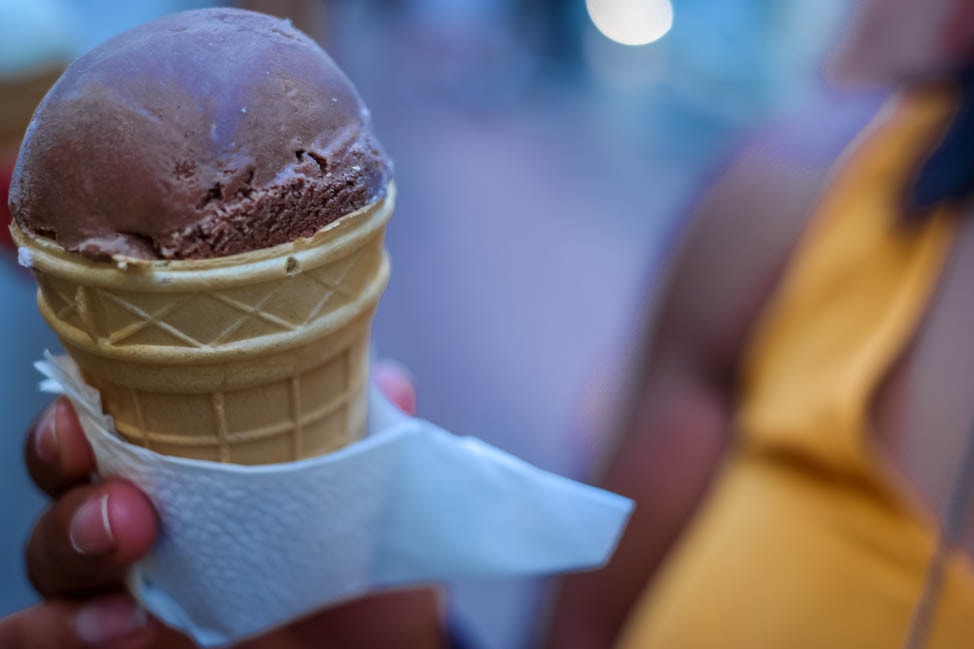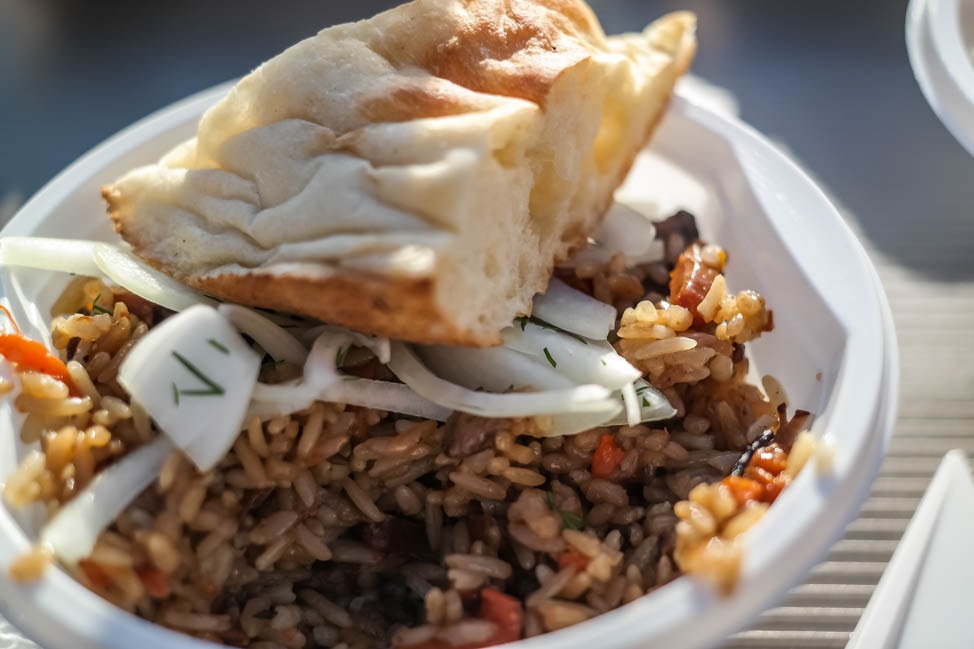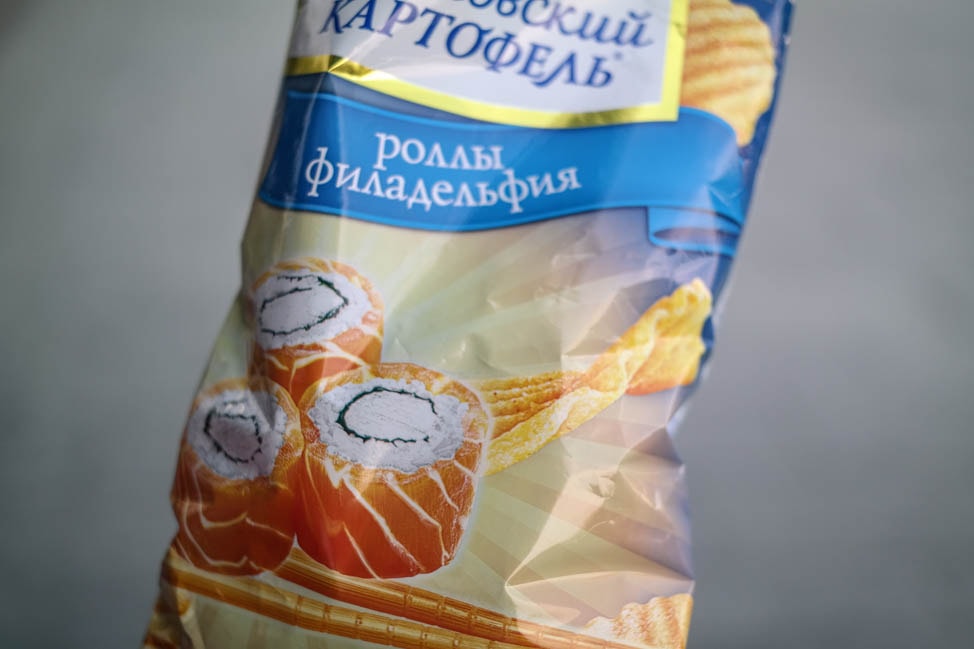 Moscow is a food-lovers' dream, if there was any doubt in your mind. I expected to be wowed by the food, but mainly in an intellectual, 'so this is what you eat,' way. Instead, I was floored by the flavors, the boldness, and the delicacy of the offerings. I'm about to go to the special Polish market in London that sells the right kind of cottage cheese to make a dish or two at home. I also want to recreate the Georgian walnut sauce and Russian honey cake. It is just that good.
So, if you needed another reason to go to Russia, now you have it!