"What the heck is a car boot sale?"
That was my first thought when Julie suggested we head over to King's Cross to wander around the Classic Car Boot Sale. Apparently, it is the UK equivalent of a yard sale in the US, people selling used items they want to get rid of, hawking clothes, records, toys and furniture. To be honest, it did not sound like a particularly fun way to spend a Saturday afternoon.
What did I know. The Classic Car Boot Sale was full of character, with a distinctive vintage flair that made for a surprisingly fun afternoon.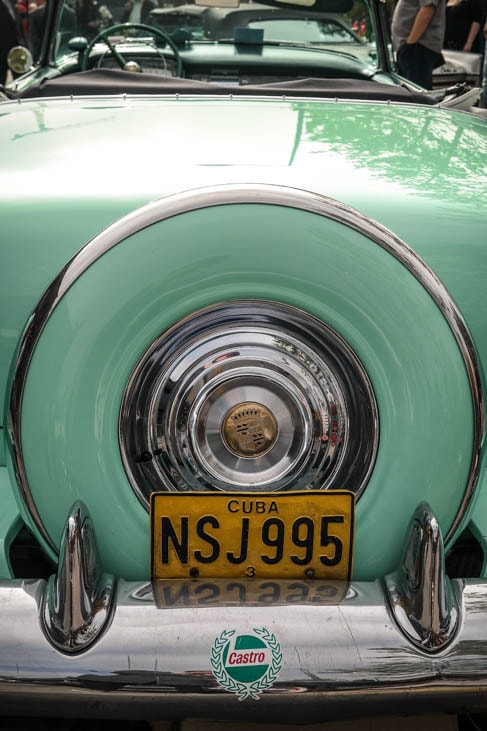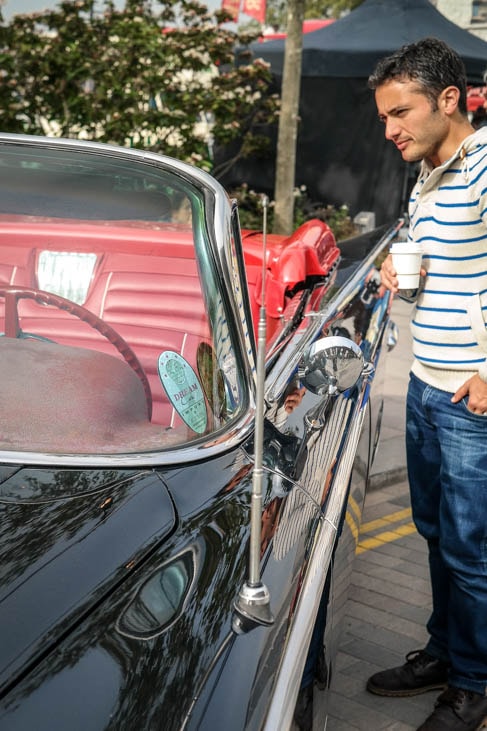 The idea of a car boot sale is simple: load up your car with items you want to sell, find a spot at a car park and set up shop from your car. Like a yard sale, the focus is on used goods. The Classic Car Boot Sale went one step further. The cars themselves had to be pre-1989 and for many, it was a showcase for the car as much as it was to sell vintage stuff. Tricked out Cadillacs from the 1950s, fully retrofitted VW vans and perfectly restored Porsches and Rolls Royces from the 1960s.
It was part car show, part flea market. My first official car boot sale. I loved it.
The car boot sale was situated in a car park in King's Cross, hidden behind numerous office buildings and apartment complexes under construction. There were dozens of cars and loads of people dressed in their finest vintage clothing, seeking out hidden treasures amongst all of the merchandise on display.
To be fair, the stalls had quality vintage goods, not the useless junk I'm used to seeing at yard sales. Old vinyl records, children's toys from the 1950s, tweed blazers, even old copies of Playboy magazine from the 1960s. It was fun and quirky. Also, based on the sheer number of vintage picnic cases for sale, it would seem that British families used to spend a lot of time having sandwiches and tea on nice china with actual utensils.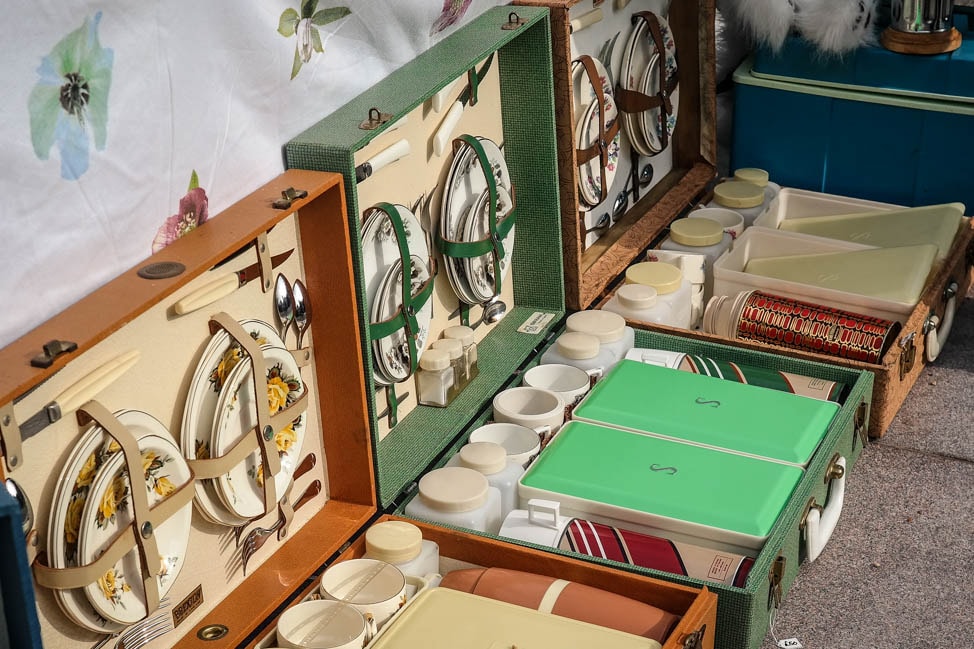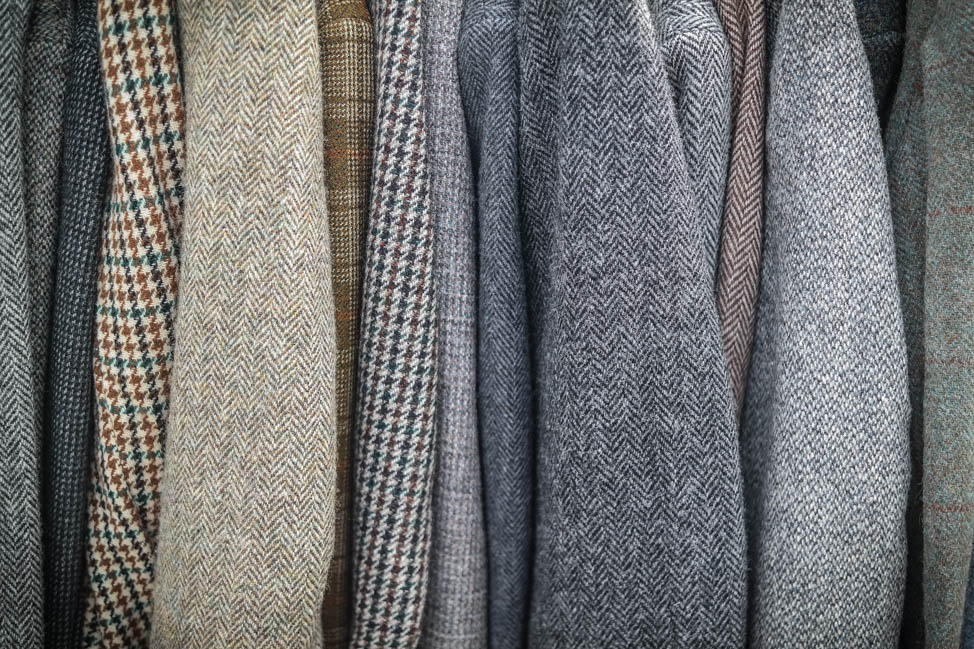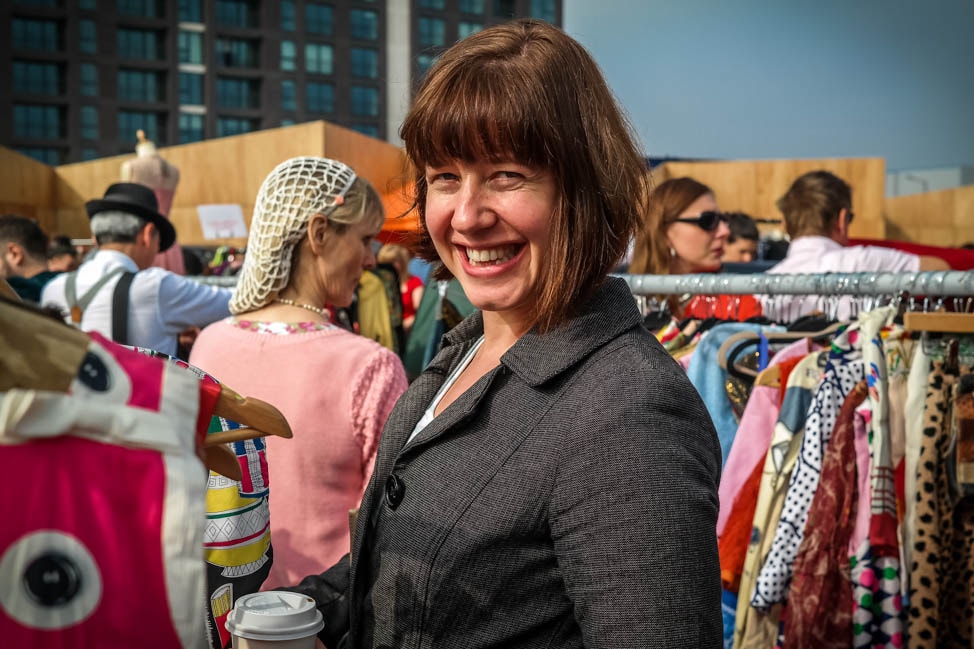 This being London, no outdoor social event can occur without a significant presence of local street food and a bar providing craft beer and cocktails, and the Classic Car Boot Sale did not disappoint. There were street vendors selling ice cream, tacos, burgers and barbecue. A vintage London double decker, cleverly converted into a bar, stocked with liquors and a full range of beers and cider on draft, was parked smack in the middle of the festivities. The upper deck of the bus was cut open, making it perfect for alfresco drinking, with a DJ set up in the corner providing the soundtrack.
The music was great, the crowd was eclectic and the cars were stunning. Who knew a car boot sale could be so much fun?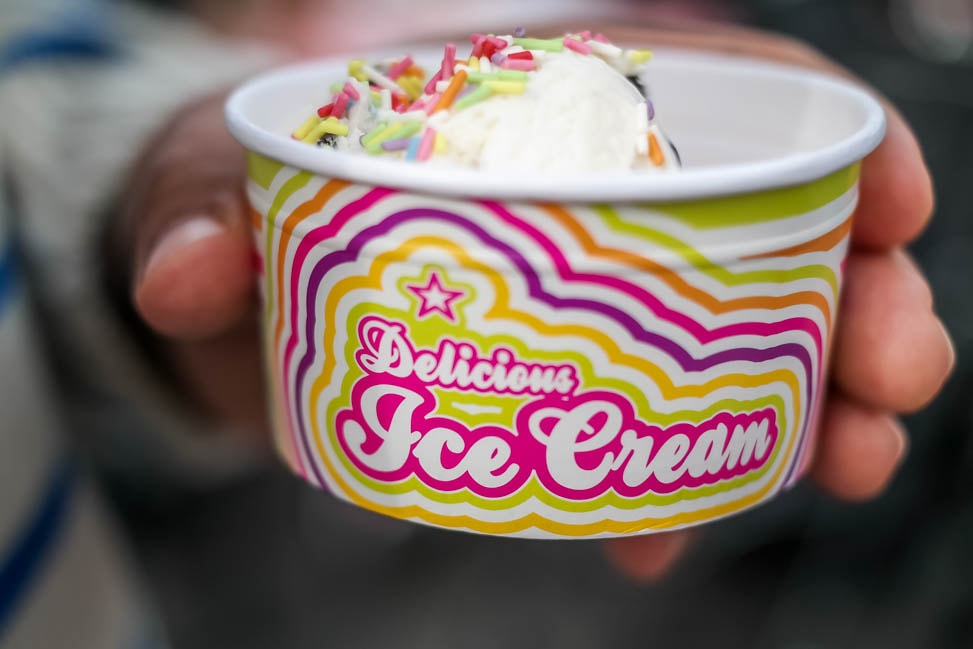 It is always nice to be pleasantly surprised. I had no expectations going into my first car boot sale and frankly hoped to just make a quick loop and leave. In reality, my low expectations were easily surpassed, and I enjoyed watching people show off their prized vehicles while selling a wide variety of interesting, high quality goods. We were not in the market to buy anything and we still had fun. If we had brought more money with us, we might have been tempted to head home with something.
The sun was shining, the place was packed and we were surrounded by a unique bunch of people and items. A random event we stumbled upon with no expectations and wound up loving. Days like that are why I adore London.