In public, I try not to be that kind of traveler. You know the type. The one who ticks off countries and locations from some fantasy list, making a special trip out of Barcelona to drive multiple hours just to see Andorra. I'm never going to admit to that dumb move, which may or may not be true. It is. Unfortunately. I like to be a traveler who relishes in the present, who soaks in a place, who makes the extra effort to blend in and get off the beaten track and stumble around a new language.
But then there are days when I'm not that type of traveler at all.
On those days, I open my trusty European spreadsheet, the one I've been keeping since moving to the UK. The one where I color code the places I've been. The one where I map out strategic ways to cover the most ground in the least amount of time, ticking off countries along the way. I think this strange fixation has partly to do with my planning nature. Yes, it's real. It's also partly to do with inevitable time constraints. We won't always live in the UK, we won't always be so close to all these places. Must. Go. Now.
Over a recent weekend in Switzerland, I casually dropped in a conversation with Drew that we were temptingly close to Liechtenstein from our home base near Lucerne. A distance that could easily be traveled just for fun, while we're aimlessly driving around on Saturday. I mean, if we're going for a drive, why not drive in that general direction? And if we just happen to accidentally drive to a new country, so be it.
Subtlety is not my forte.
As luck had it, the weather did not cooperate with our grand plans to climb mountains and view vistas. The clouds hung low on Saturday morning as we warmed up the car for our drive. At which point I casually Googled the distance of Liechtenstein and Drew grudgingly agreed to drive that direction.
An hour later, we were there.
Liechtenstein is teeny tiny. Blink and you'll miss it. We drove into Vaduz, distance roughly 1 kilometer from the Swiss border, with the aim of doing a little walking and trying our best to figure out why the hell Liechtenstein even exists.
Parking was easy to come by, and I blissfully breathed in the air of a new land, while Drew rolled his eyes at the antics. I giggled at the unfamiliar flag, the prominently advertised Postage Stamp Museum, the adorable license plates.
Generally clueless about this small principality, we took turns looking up interesting facts about the country as we strolled around town. Our favorites:
The royal family of Liechtenstein still lives in their hillside castle, and once a year, they invite all residents over for a party.
The murder rate is one of the lowest in the world with no recorded murders since 1997.
Liechtenstein is one of only two double landlocked countries (where the countries surrounding it are also landlocked). The other: Uzbekistan.
Neighboring town, Schaan, is one of the world's leading manufacturers of false teeth (about 20% of global sales).
It used to be a tax haven for the super rich, but thanks to global banking pressures to be more transparent, Liechtenstein now calls itself a 'safe haven' – rich Americans, stick with your questionable practices in other areas.
Bottom line: Liechtenstein is an ideal place to live if you want to meet royalty, are in the false teeth business, or need to get away from a violent family member.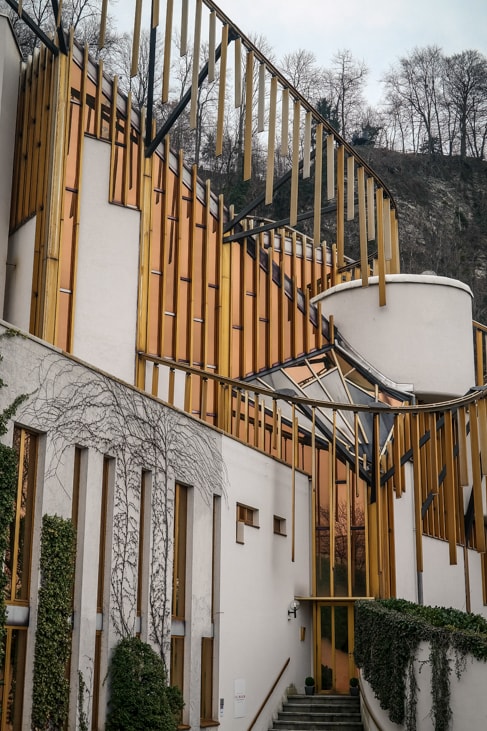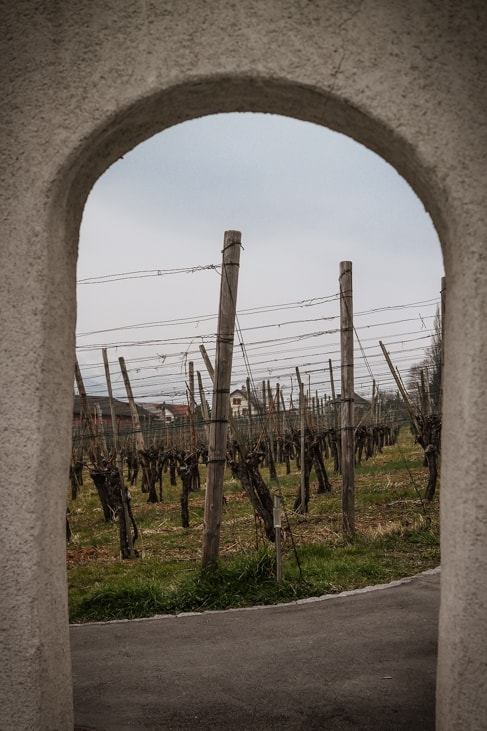 After our walk about Vaduz, we stopped at a museum cafe for a caffeine and sushi boost. Then we were back on the road, bidding a quick farewell to Liechtenstein and driving back to Switzerland for a short exploration of Lucerne, one of the country's most picturesque cities.
I've been to Lucerne once before, but it was for a work conference which means I thoroughly know my way around two different city hotels and their conference rooms, but that's about it. The weather, still uncooperative when we arrived, meant that our energies were low as we trundled around yet another breathtaking city.
That's the thing in Switzerland – everything is so damn adorable you just get used to it.
We strolled around a bit of the lake, window shopped at a seemingly endless stretch of jewelry stores, and talked about the terrible currency exchange rate, which has really impacted Swiss tourism with the poor Euro conversion and weak Russian ruble. Well, when two coffees cost nearly $20USD, you understand why.
Interesting side note: Lake Lucerne is one of the cleanest lakes in the world. You can easily see the bottom and we spent a half hour literally watching ducks swimming and diving for food. Those round buoyant bodies and furiously flapping webbed feet, well, we get a kick out of the most trivial of things. Side note to the side note: the one thing the lake lacks is many fish, as it is too clean to sustain much life in the way of algae.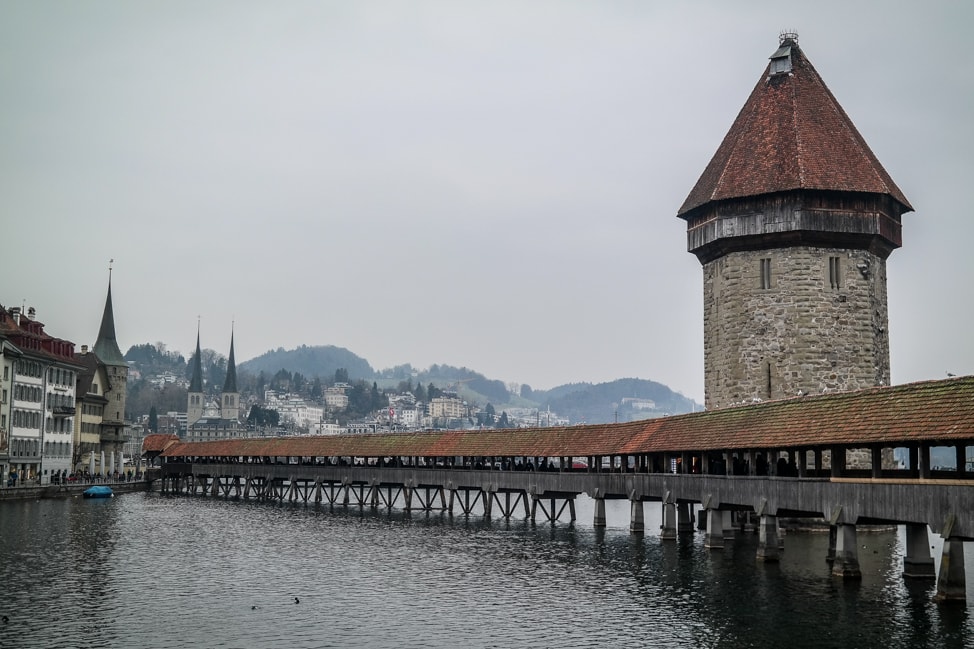 As the afternoon rolled into evening, we took our leave of Lucerne and headed back to our amazing hotel around the lake (more to come on that soon). I was happy to have a new country off my roster and Drew was glad to finally see what the fuss in Lucerne is all about.
Back at the hotel, I discretely opened up my European spreadsheet and made another satisfying mark next to yet another country. Because sometimes we're just the kinds of travelers we are.