My love of a good checklist is widely known among those closest to me. I am one of those people that gets easily sucked into any Top 10 or Must See or Best Of lists, no matter how inconsequential the list actually is.You know that area of big bookstores that is full of fun coffee table books highlighting festivals around the world and natural wonders that you've never heard of? Yeah, those books suck me in like you wouldn't believe, and the second I open one, I get this deep-seeded urge to literally visit everywhere in the book. No kidding.
In 2003, when the book '1,000 Places to See Before You Die' came out, I immediately jumped on the bandwagon. Book in hand, I went through it page by page, literally checking off each place I had been, with corresponding date. When I added in Drew's check marks years later, I even made him provide his travel dates – glad to know that his first memory of visiting NYC was 1986.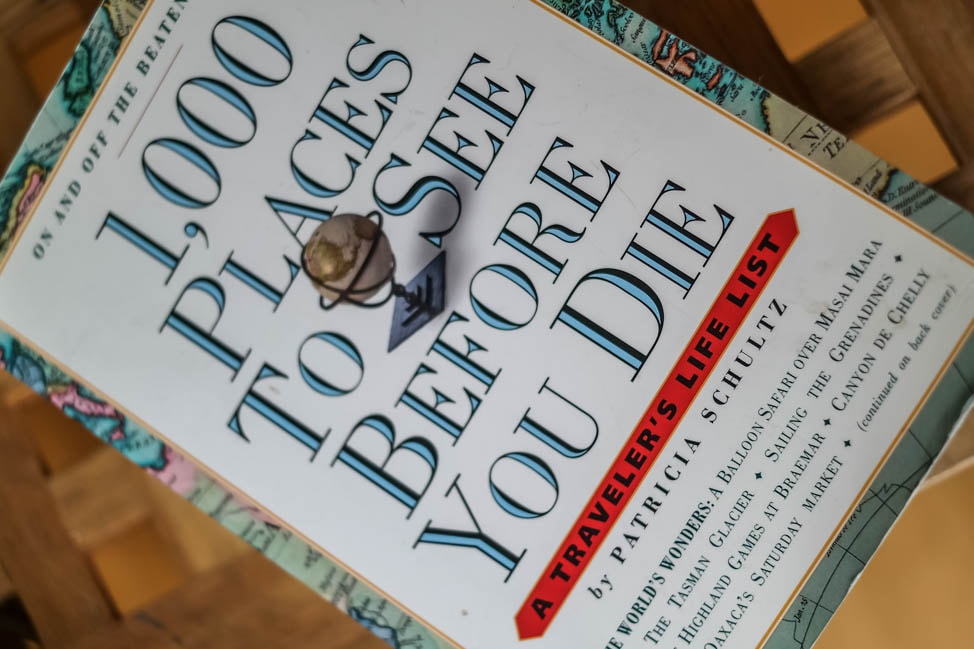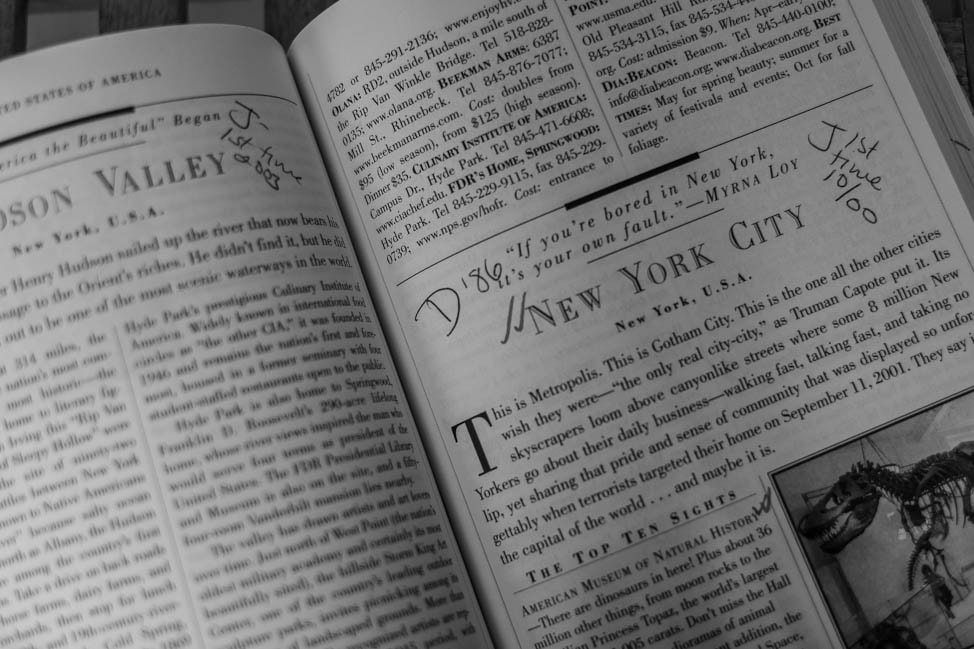 That book by no means captures all or even most of the actual places in the world I want to see before I die. I'm not impressed by its lack of coverage of much of Europe, not to mention it leaves out nearly all of the Middle East and Africa. I hate that it considers fancy hotels to be worthy of a pre-death visit. Basically, the book is not good. And yet. I still go through it, probably once per year, and dutifully check off the new places I've been to on my travels.
I honestly cannot help myself.
Despite drastic downsizing when we moved overseas, we held on to many of our travel books, especially those catchy Top 10 books for holidays we've taken over the years. Another book with 5,000 travel ideas? Sign me up for ALL OF THEM!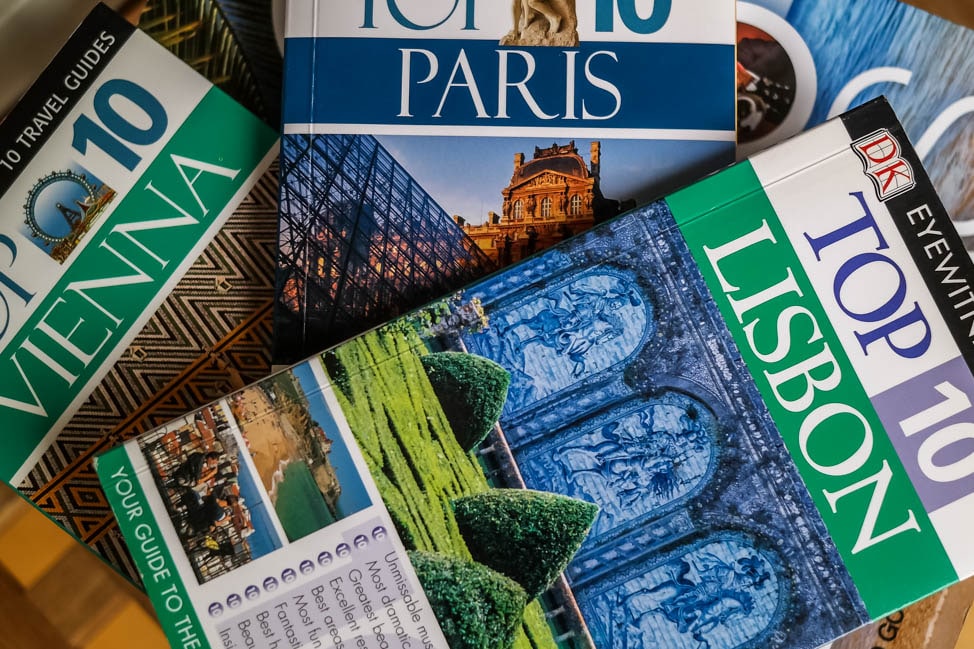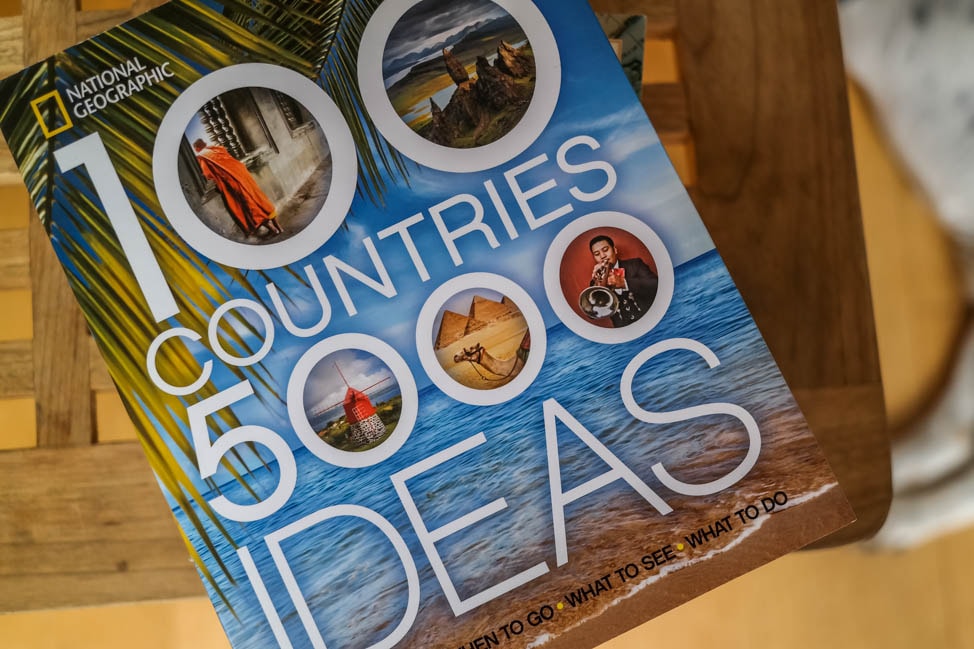 The book on 100 Cheap Eats in London is one of my current obsessions, and I consult it regularly for new ideas, while checking off where I've been in the index. Plus, there are 100, which is a nice round number and a totally doable list to complete. And they're cheap. Let's make a spreadsheet to get to the remaining 83 in the next 6 months.
I'm pretty sure that this quirk of mine is unnecessary and ultimately not the best way to live life, but I know no other way.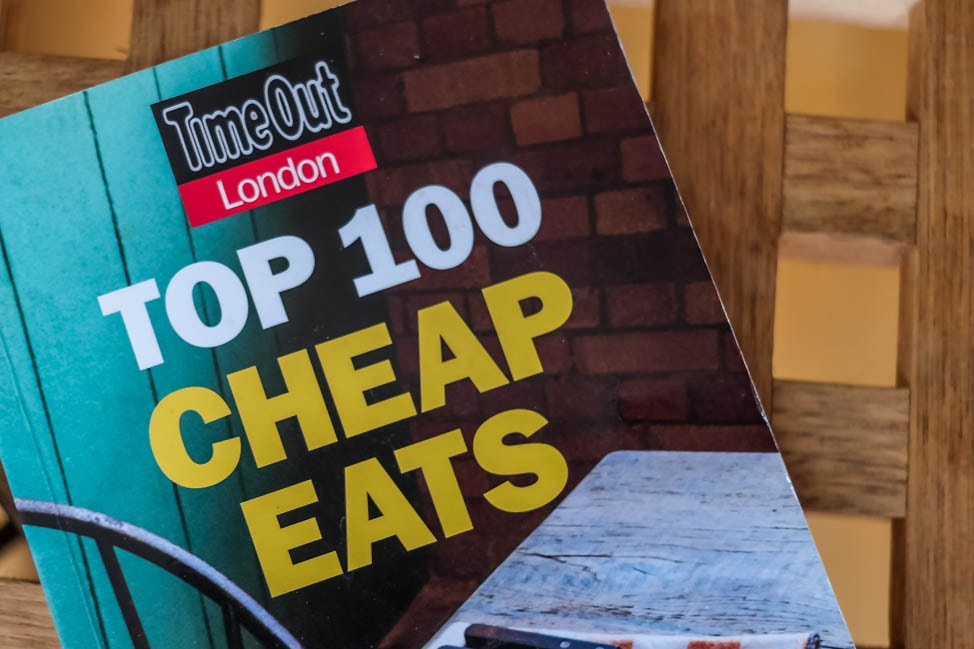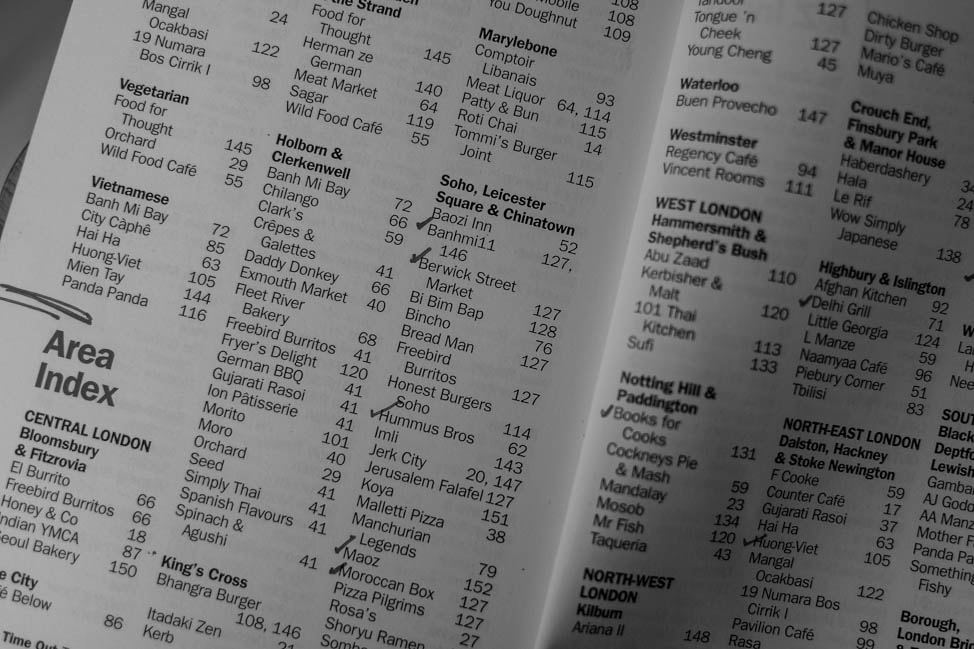 Lately I've been revisiting the spreadsheet I keep about my European travel planning. As of this minute, of the 48 European countries that are on my list (this includes the Asia Minor nations), I've been to 27. I have plans this year to visit another 4, maybe 5.Next year, our UK visas expire at which point we will be making some serious decisions about where to live and what to do with our lives.
Using next September as an unofficial deadline, if all goes according to my very aggressive travel plan, I can reach 45 European countries by that time. Now this would include an insane 8-country road trip through the Balkans, and who knows how we would figure out how to manage that with work and all, but there you go. The rest would be visited using our normal methods – weekends, holiday weekends, one or two week-long trips.
The three remaining countries that have not made my list of 45 are a small cluster that could all be visited in one go, but which also hold less appeal to me as a tourist: Ukraine, Belarus and Moldova. It's not that I don't want to visit these places, but the three would probably require a full week combined, one requires a visa, and one is in a bit of a political situation these days, so this grouping is just not high on the ole' tally of dream destinations.
So, here I am, the 'completist' without a plan to complete Europe.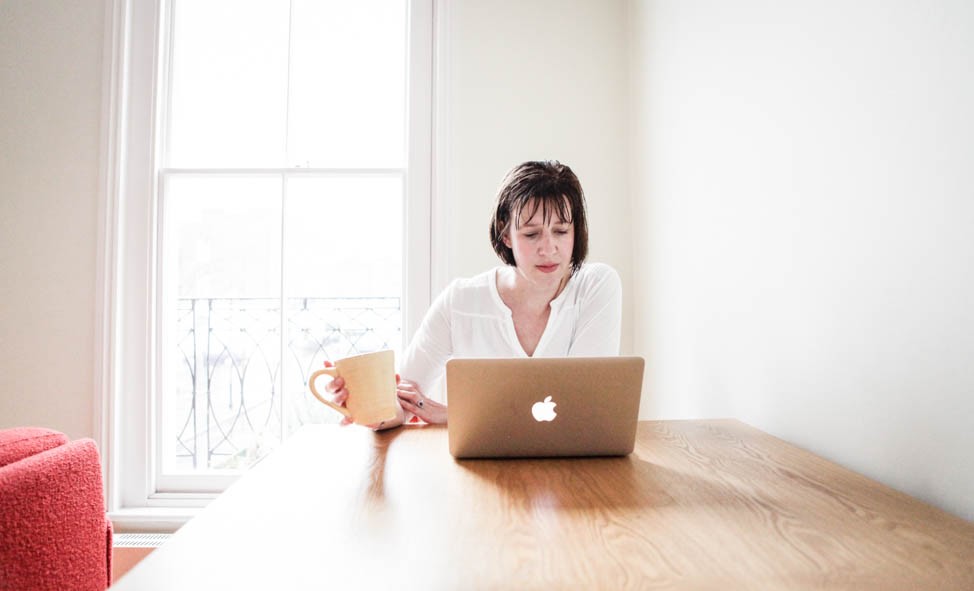 The way I feel about an uncompleted checklist depends on the day. On a good day, it doesn't bother me in the least. I like the feeling of making progress so finishing a list is only part of the fun. On a bad day, I get a nagging feeling in the pit of my stomach and annoyance washes over me. It's not THAT hard to go to three more countries. There should be a way to make this work. And back to the spreadsheet and calendar and flight tracker I go.
Today, I feel fine about potentially leaving three unvisited European countries. I just booked a trip to Monaco, so life is good.
Can you relate to my checklist obsession? Are you also skeptical of those people who claim to not count countries, like I am?