It is great when something is pleasantly surprising. We love to show up to a place with little or no expectations, and glance around nodding and smiling, pleased that we've landed where we are. The Hotel Christina in Bucharest is such a place. While it doesn't have the grandiose features of a luxury property, it does have an engaging, friendly staff that will go out of their way to make guests feel at home.
It also sports one of the best breakfast spreads of any hotel we have visited, including some five star properties. And it's free.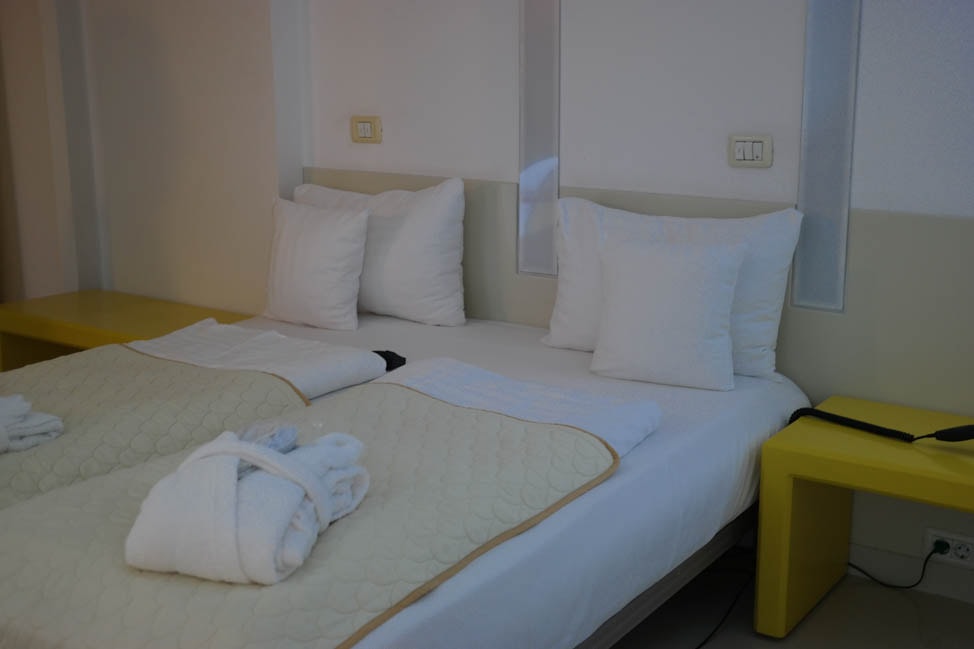 The Hotel Christina is small, tucked into a side street near the Piata Romana, with only 24 rooms. It is modern and fun, with colorful rooms bathed in bright shades of yellow, pink and purple that bring a sense of whimsy to the space. The beds are soft and feature remote-controlled mattresses, allowing me to work with my head raised while Julie slept next to me.
The WiFi is fast and free, a necessity for us, as we need to write posts and check in with Twitter and Facebook while on the road. The room also has a Keurig coffee machine, perfect for some pajama-clad early morning coffee.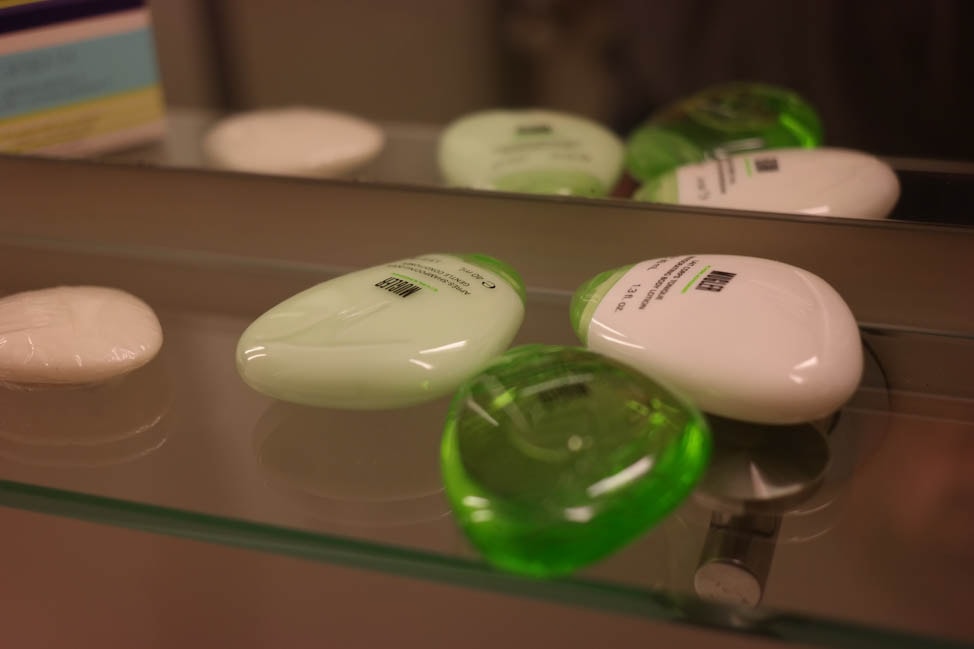 Once we are successfully vertical and clad in real clothes, we head downstairs to the dining room, where we get to experience the very best part of the Hotel Christina: the free breakfast buffet.
While we typically pick hotels that offer breakfast as part of their standard room rate, we typically see the same generic selections of meats, cheeses, hard boiled eggs and maybe some granola. Not this hotel.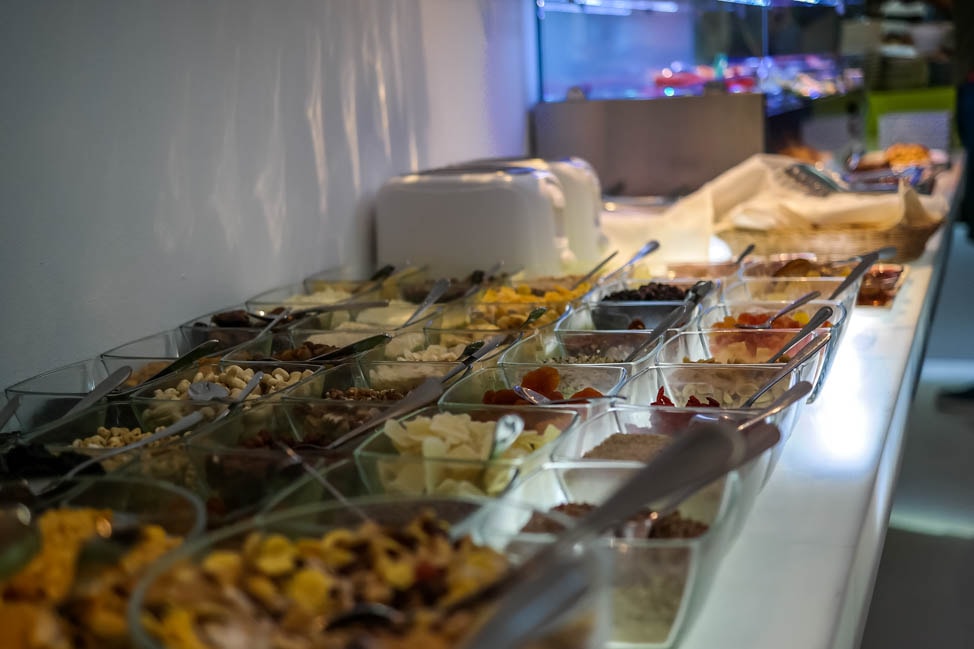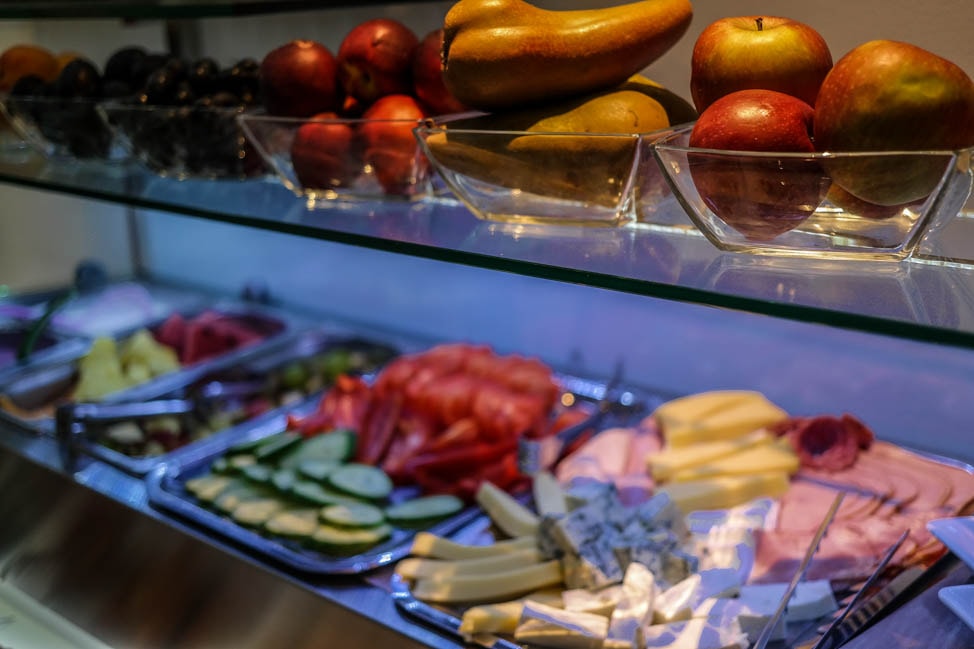 The long table has various granola and cereal with thirty toppings, from nuts to dried fruit. They have a tray of individual ramekins with honey, peanut butter and a variety of jams. Three varieties of juice is freshly made at the table with a juicer: orange, grapefruit and pineapple. There is even a chilled bottle of sparkling wine just in case the mood calls for an early morning mimosa. Or two.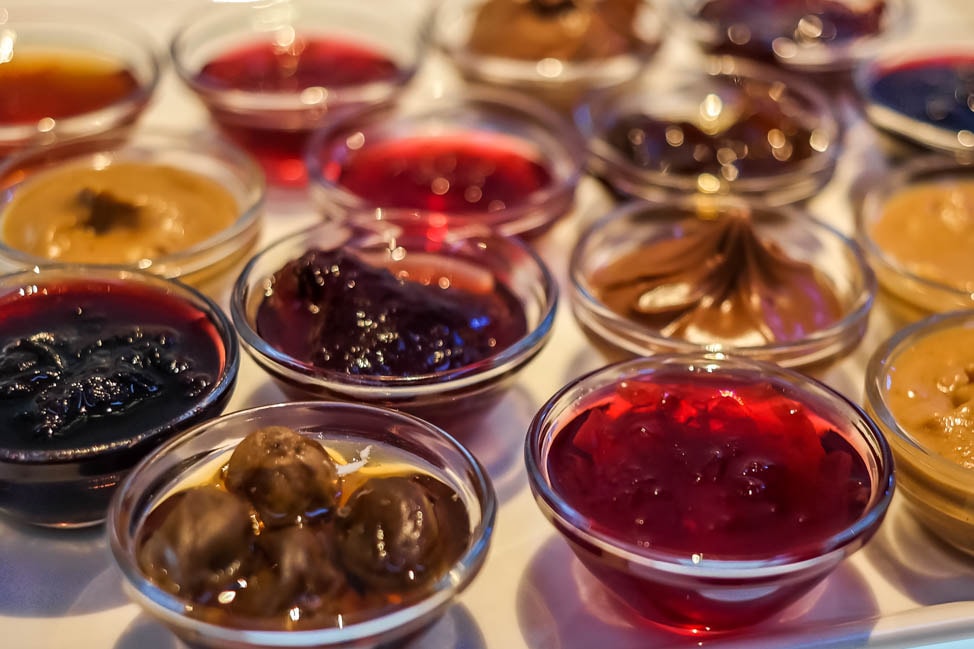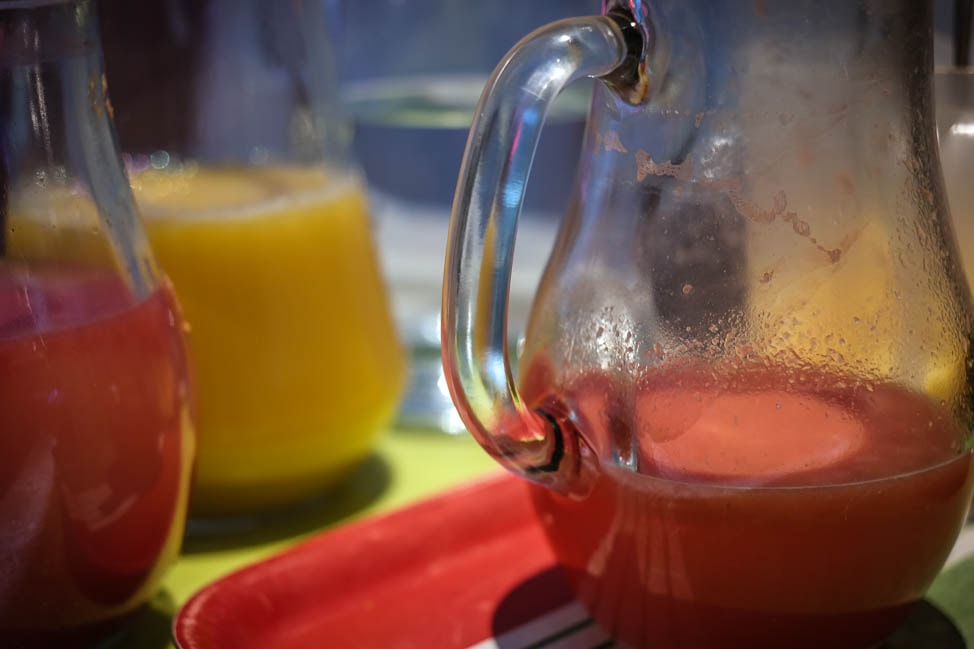 The hot selections include the standard eggs, bacon and sausages, but the staff will ask if you would like cooked to order eggs, including omelets with your choice of toppings. On the sweeter side, they feature crepes stuffed with hazelnut spread and a plethora of baked goods. And of course, there are meats and Romanian cheeses, including a feta-like cheese that I devoured each morning. Even the coffee drinks are over the top, and made to order. Fancy.
We filled up on breakfast each morning, pushing our lunch time to almost mid-afternoon thanks to all of the offerings at the buffet. We even took some bananas and apples for the road. Don't tell anyone!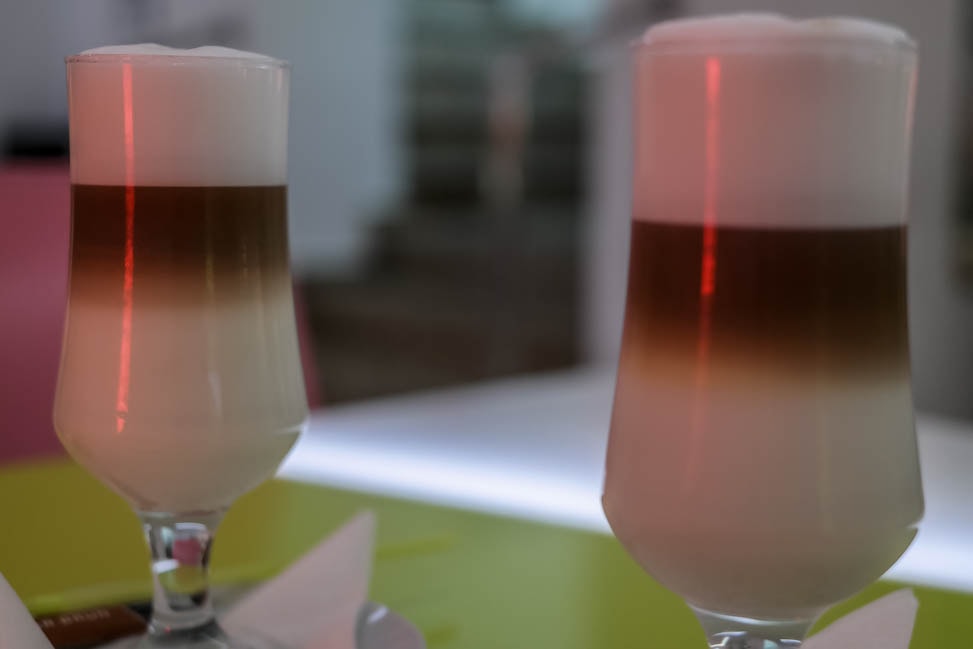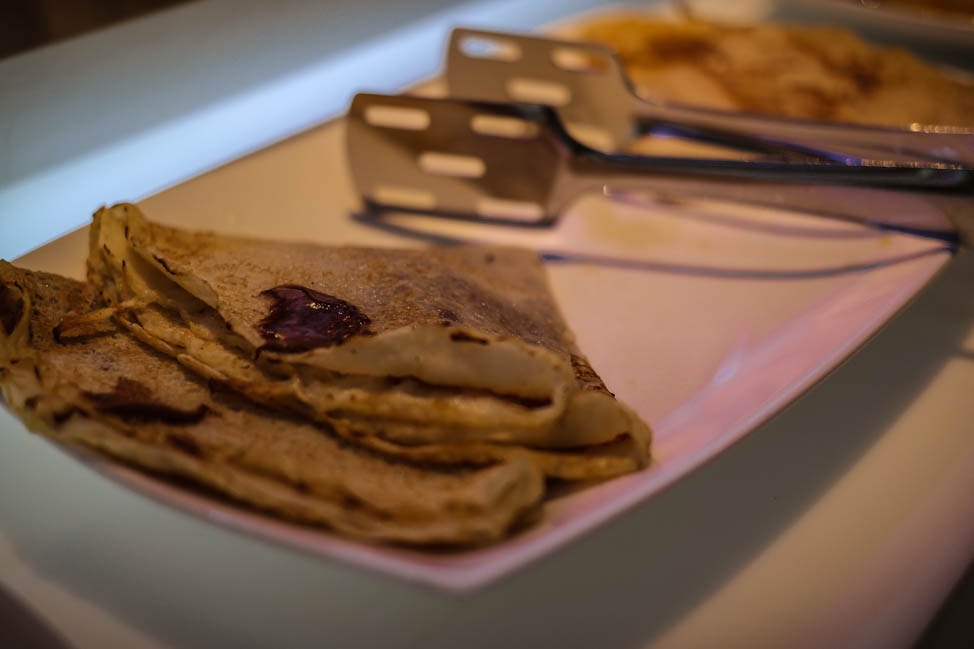 The staff at the hotel deserves special recognition. We checked in well past midnight, and the woman at the front desk was cheerful despite the late hour and notified us that we could have our free wine and cheese, a standard gift upon arrival, the following day given our late arrival. The next night, they offered to bring the wine up to our room without us asking. It was perfect after a long day exploring Bucharest. The massage chair with the foot rub feature was a nice touch too!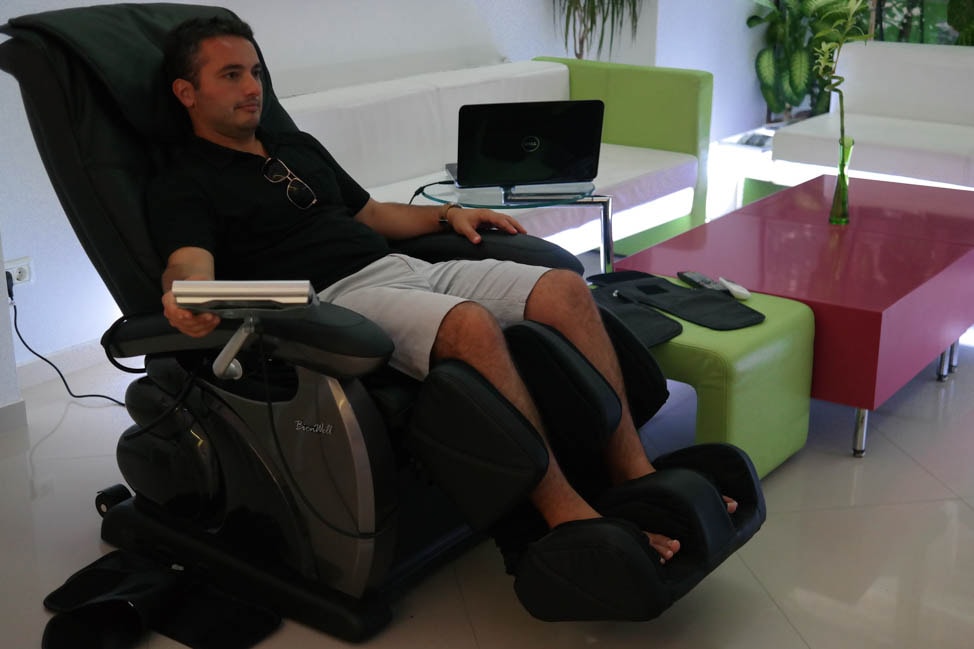 We love hotels like this. There are small, funky and full of character. There is a Intercontinental and few other big brand hotels, housed in generic high rise buildings in central Bucharest. But why stay at places like that, when the Hotel Christina offers a more personal experience for less money? The staff is genuine, the facilities clean and modern. Plus, you can start each day with a perfect breakfast.
Do you prefer small, independent hotels? Tell us your thoughts in the comment section below!
Thank you to the Hotel Christina, for partnering with us during our stay. Standard rates for this gem start at around £50 per night.