Hampstead Heath is one of London's iconic parks, sprawling and filled daily with families, sports teams, tourists, picnickers and photographers. You may know it from the ending of the movie 'Notting Hill' when Julia Roberts is filming that movie in the park, and Hugh Grant overhears her say to a co-star that she's not into him, and he ducks away sheepishly. Hugh Grant does everything sheepishly. No worries – they get together in the end ('I'm just a girl, asking a boy…').
Hampstead is not a super convenient spot for us to visit, so despite its beauty and fame, we've only been a few times. It is a great place to relax and wander, but every time we go there, we wonder why we didn't bring Basil. I'm not kidding when I say that it is the closest thing I can imagine to dog heaven. In the park, dogs run free, swimming in the ponds, wading through acres of mud, chasing ducks and birds, sniffing in foxholes, scampering on and off the miles of paths. Every dog there looks like it's having the best day of its life. And it probably is.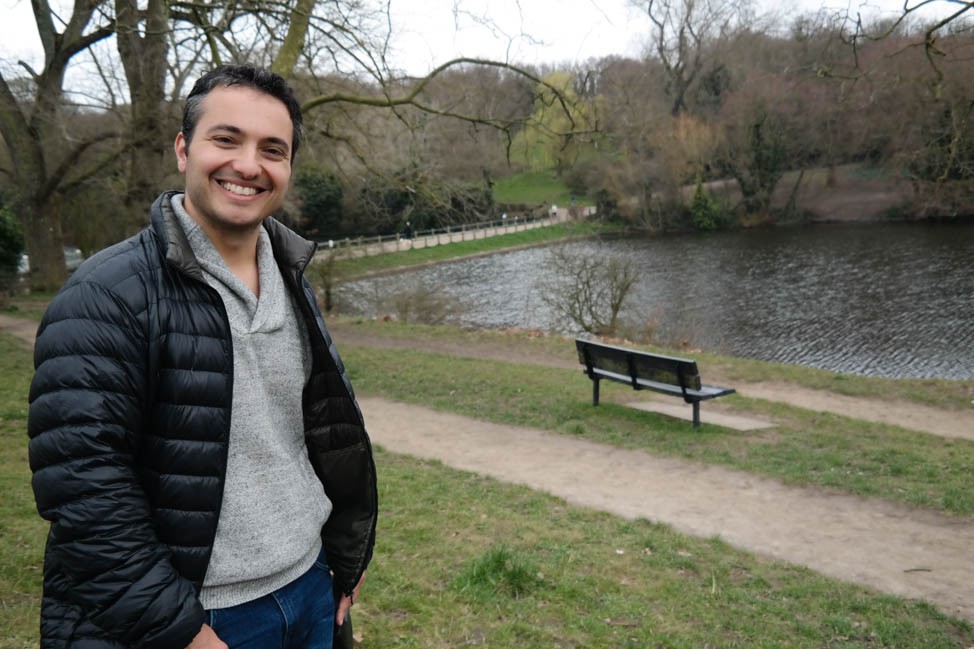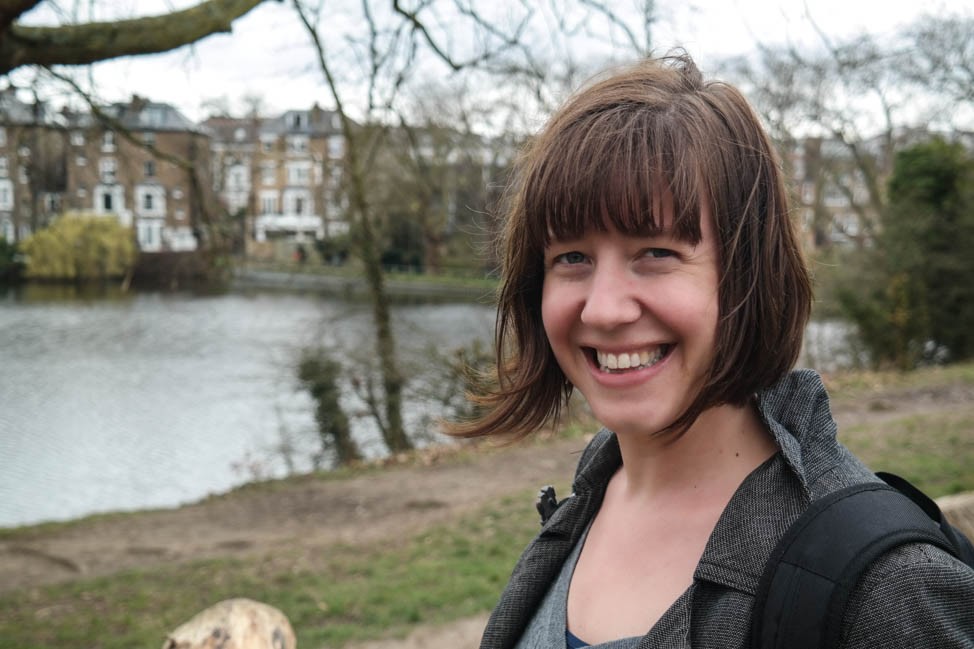 Last weekend, after talking about bringing Basil to Hampstead for literally over a year, we finally did. Dogs can ride on public transportation in London, so we took him to the Overground train, and five stops later, we were at Hampstead Heath. I'm not going to lie when I say that Basil was a little scared of riding a train. He was calm on the outside but I could see him shivering. He's not a born commuter.
Once at the park, we let Basil off his leash and just followed him around. It should be said that Basil is kind of a wimp. He doesn't like getting wet, walks around puddles and tends to stay on paths. This is new behaviour in his elderly years, but we love it. As a puppy, he would literally sprint away from us if given the chance, and it's only by sheer coincidence that we didn't lose him for good back then. These days, he is slow and easily caught so we felt find letting him do his thing in Hampstead Heath.
We even bribed him with a treat to pose for you.
After so much excitement, Basil slept for the better part of two days. You're welcome Basil. You've seen heaven and it's in London.