Despite not being your classic kind of holiday destination, Iceland has quickly become one of the most popular places to head for vacation, and with its vast variety of stunning geothermal natural wonders and its Viking heritage, it is easy to understand why. From volcanoes and hot springs, to the funky architecture and nightlife of Reykjavik, Iceland is replete with beauty, fun, history, and culture. If you're looking to plan a trip to Iceland, here are five things that you won't want to miss along the way.
1. Gullfoss
One of Iceland's most visited tourist attractions, Gullfoss is a tiered waterfall that seems to disappear into a hole in the earth, until you approach it and upon closer inspection you will see it is a massive drop of cascading water. The tiered sections of the waterfall flow for some 2.5km in length, making it a great site to explore and view from different perspectives.

2. The Blue Lagoon
The Blue Lagoon is a geothermal hot spring, whose mix of fresh-water, sea-water, and minerals provide visitors with a soothing, relaxing, and some might even say rejuvenating spa experience. The site has been developed to feature some more luxurious accommodations as well, including large changing and shower rooms, and a restaurant and bar for an after-spa meal or drink. Don't forget to utilize some of the algae rich mud on your skin while in The Blue Lagoon!
3. Thingvellir National Park
For those looking to experience the historical side of Iceland, a visit to Thingvellir National Park will bring them face to face with the site that was home to the famed Viking Parliament, the Althing, for over 800 years. Today, the location is a UNESCO World Heritage Site, and the vast natural beauty of this dramatic landscape is bound to fill all visitors with a sense of historic wonder.
4. Hallgrímskirkja
This modern church located in Reykjavik is just one of the area's unique pieces of architecture, and rises incrementally to a height that makes it visible throughout the city. Named for the famed poet and clergyman Hallgrímur Pétursson, it took some 38 years to build, and is said to mimic the basalt lava flows of Iceland's landscape.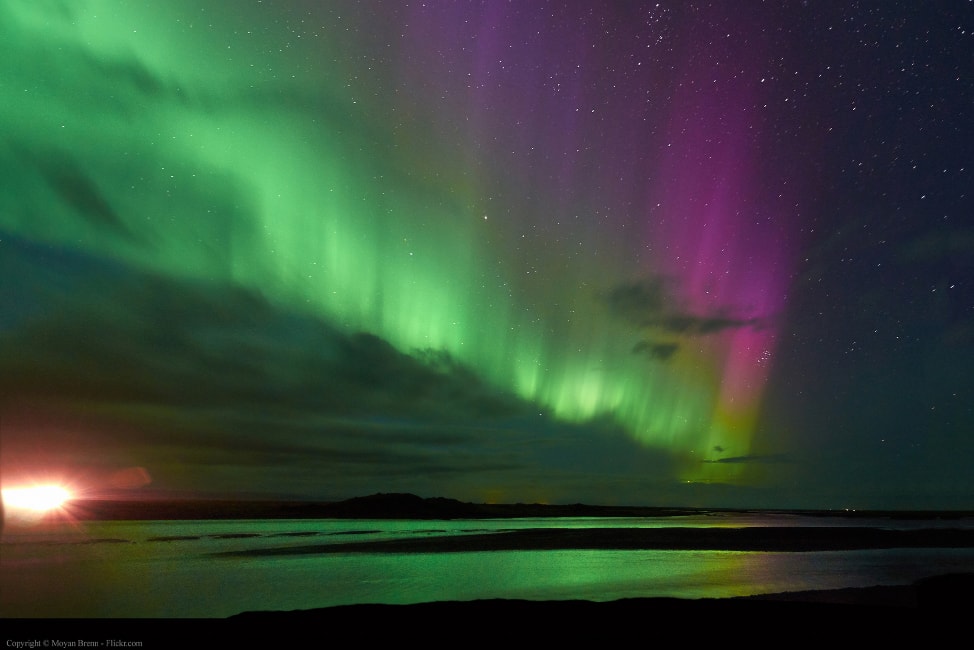 5. The Northern Lights
As if you needed another reason to visit the wonders of Iceland, the island's countryside is also the perfect place to head to view one of the sky's most beautiful and mystical events, the flashing and pulsing green and yellow colours of the Aurora Borealis, otherwise known as the Northern Lights.
To experience all that the scenic splendour and fun that Iceland has to offer, be sure to start planning your vacation to this Atlantic island today.
Images by Jennifer Boyer and Moyan Brenn used under the Creative Commons license.