I love street art. Yet, somehow, I have neglected to showcase the great artwork that appears around London. So, I decided to change that, and put together a photo tour of London street art.
For any visitor to London, East London is the best destination for phenomenal street art, especially the neighborhoods of Shoreditch, Spitalfields, and areas of Hackney. From small pieces tucked down alleyways, to large-scale projects covering entire sides of buildings, the quality and quantity on some streets is almost staggering.
I took a stroll through Shoreditch recently, enjoying some rare sunshine and went hunting for street art. I didn't have to search hard, as many of the best works are concentrated into a four or five block radius around Shoreditch High Street.
Nevertheless, if you would rather venture out with a group, there are some really well organized street art tours, especially from Context Travel, that highlight and showcase the best of East London street art.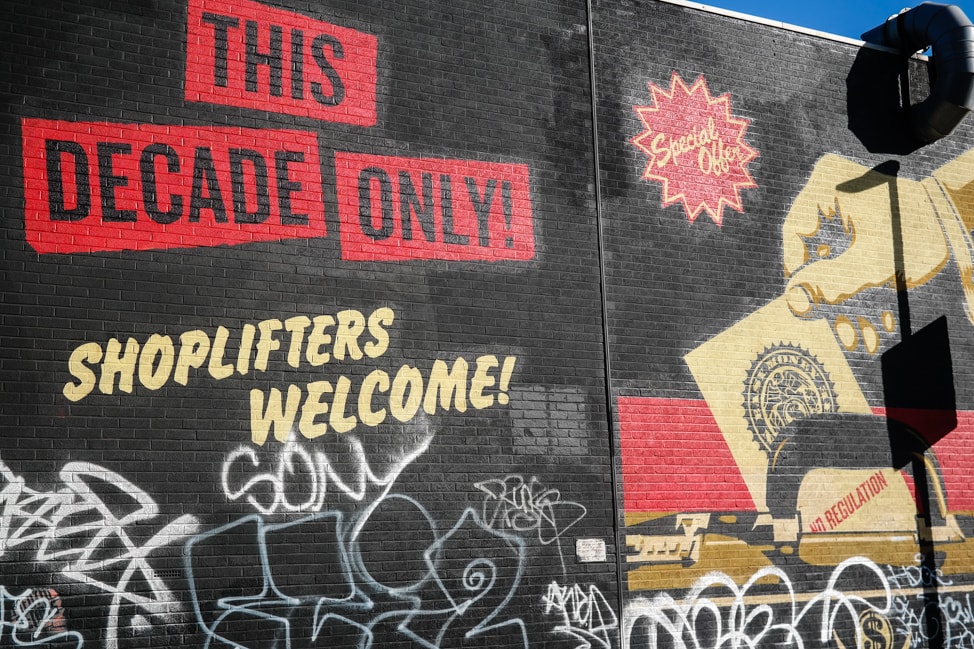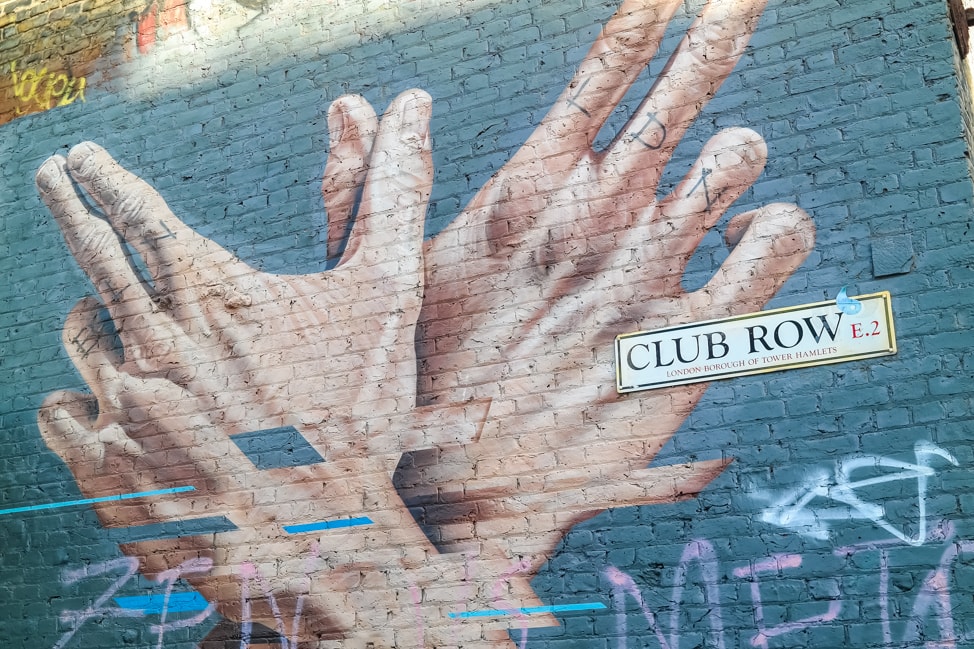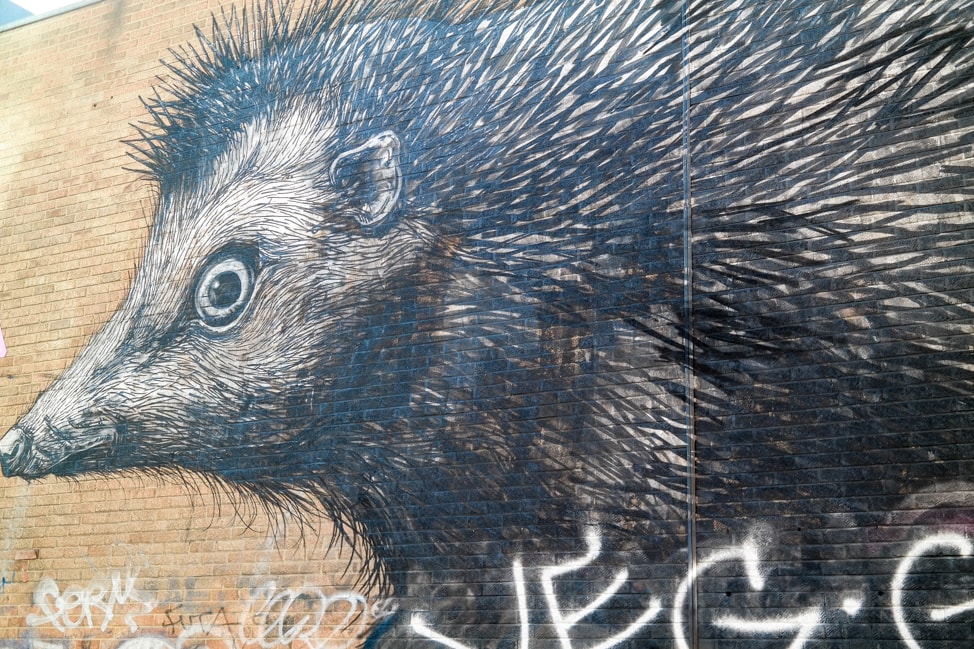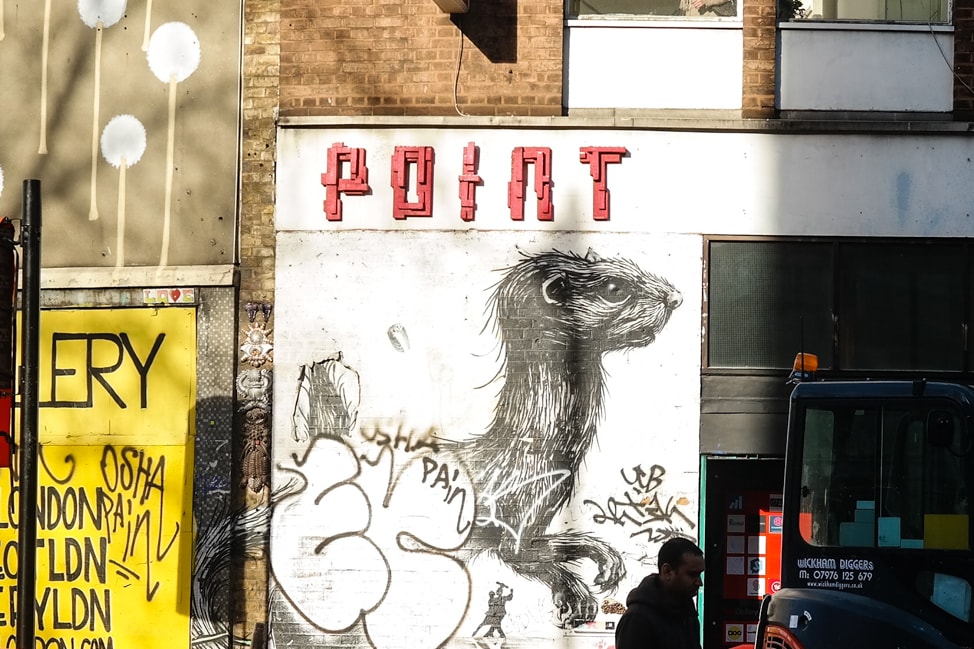 Two of the best examples of quality street art are located right next to each other on Whitby Street. Think impressionism meets street art. The first one consists of thousands of squiggles of paint, that create an amazing portrait.
Right next to it, tiny circles of spray paint are allowed to trickle down the way, leading to my favorite piece of London street art.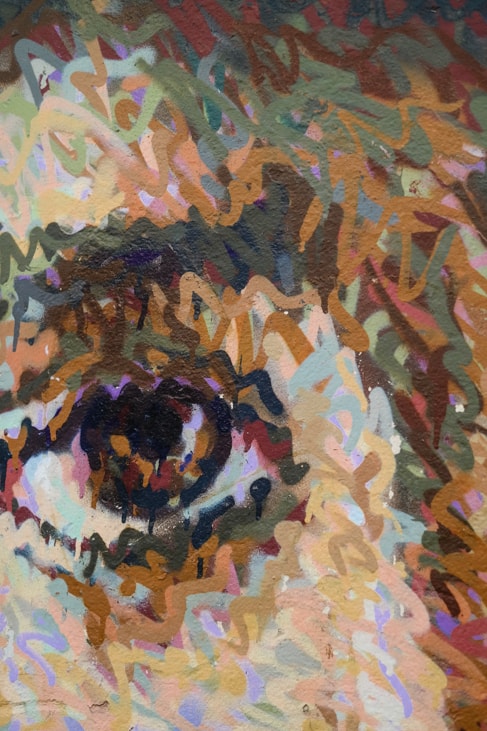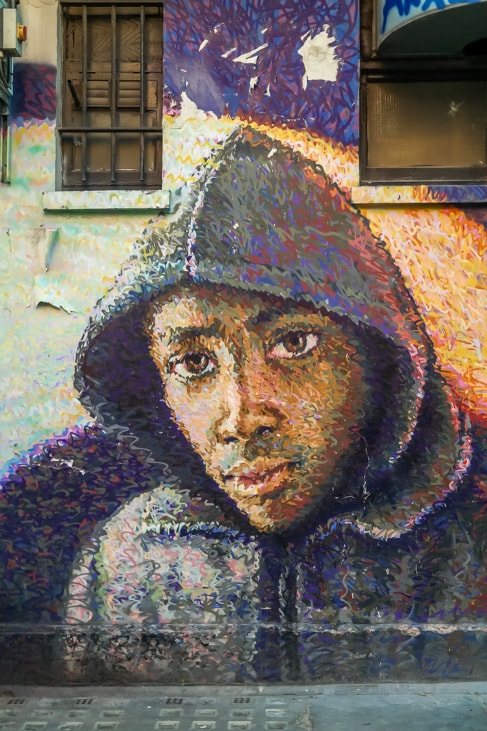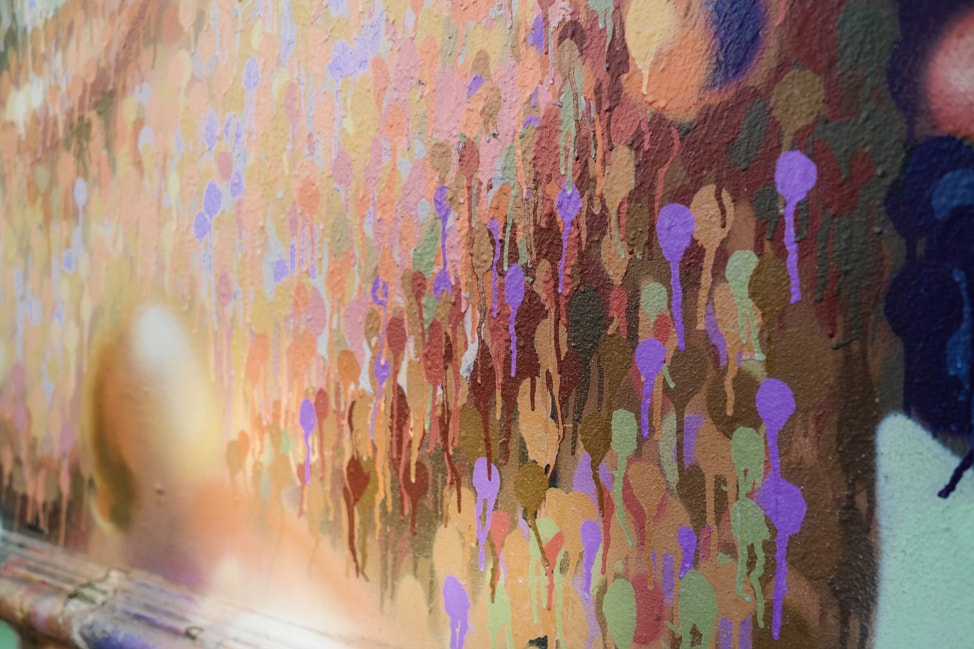 It doesn't end there though. The diversity of the artwork is stunning and has become such a staple of this area that construction sites (of which there are many is this neighborhood) are cordoned off with decorative panels of street art. No ugly walls of plywood here.
If only they could do something about all of those construction cranes!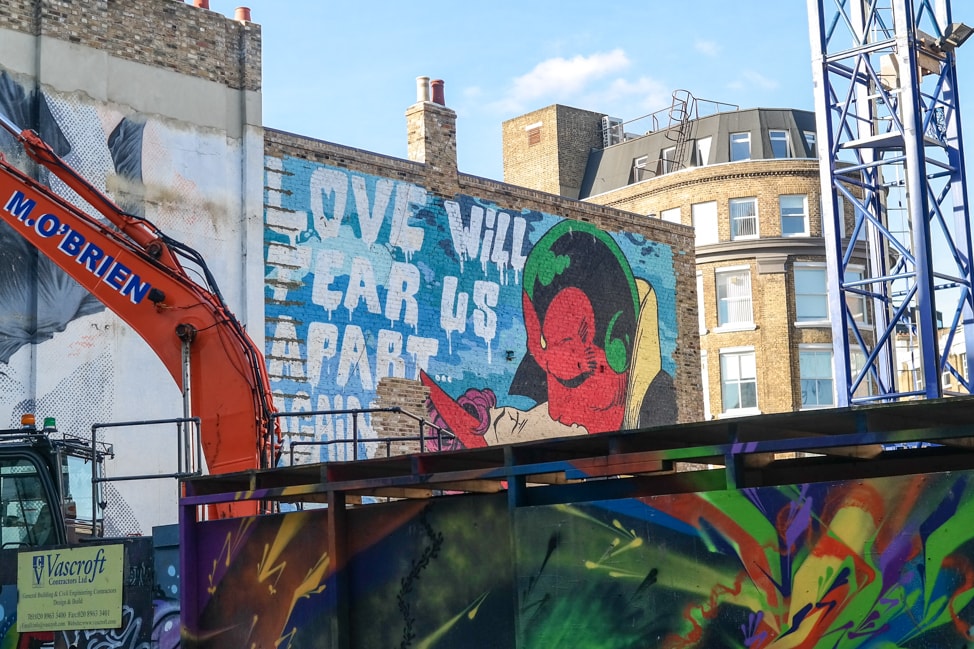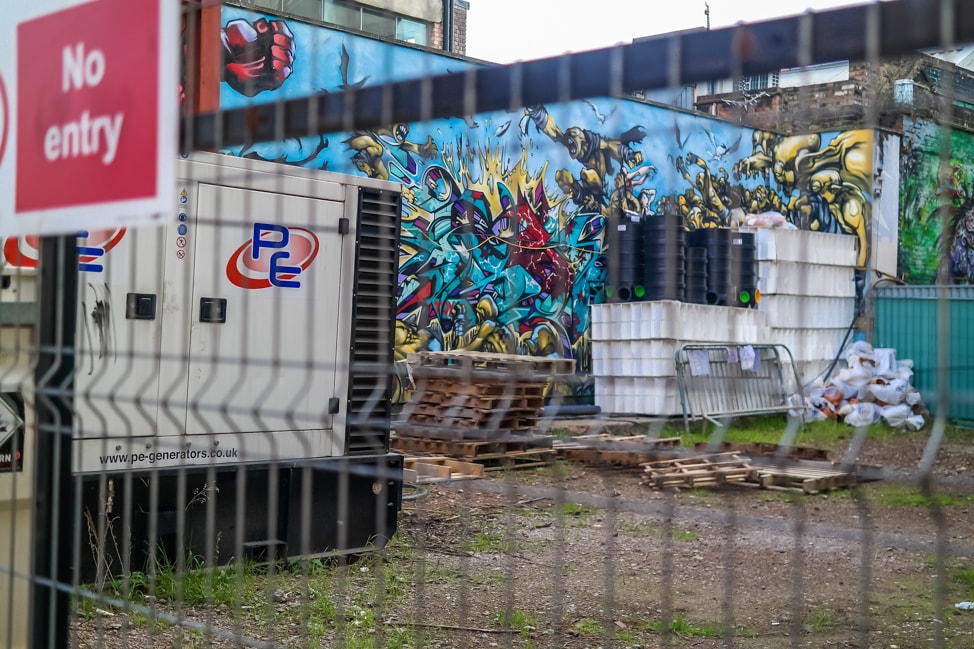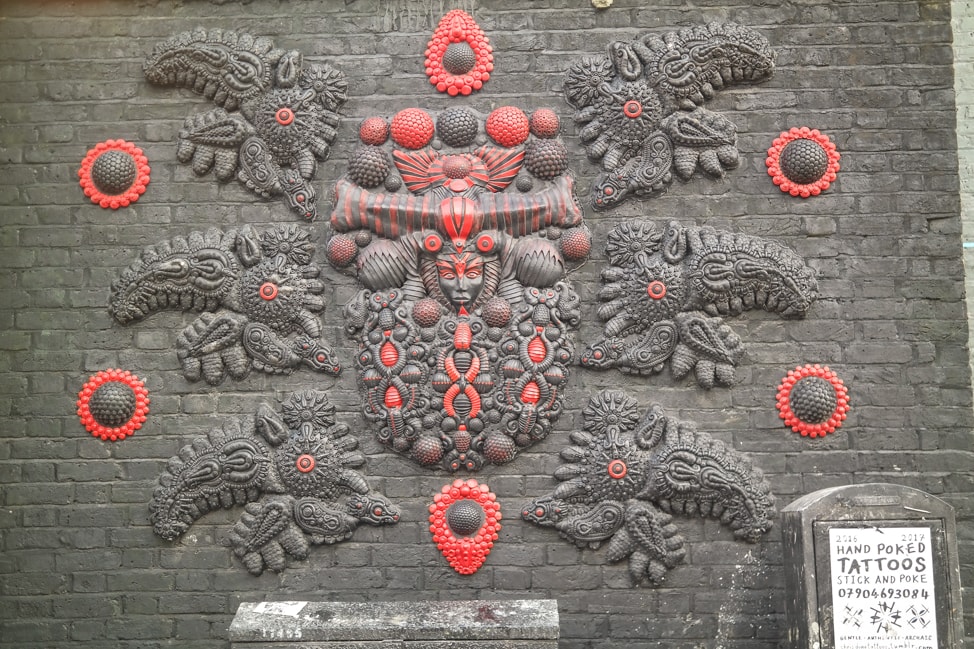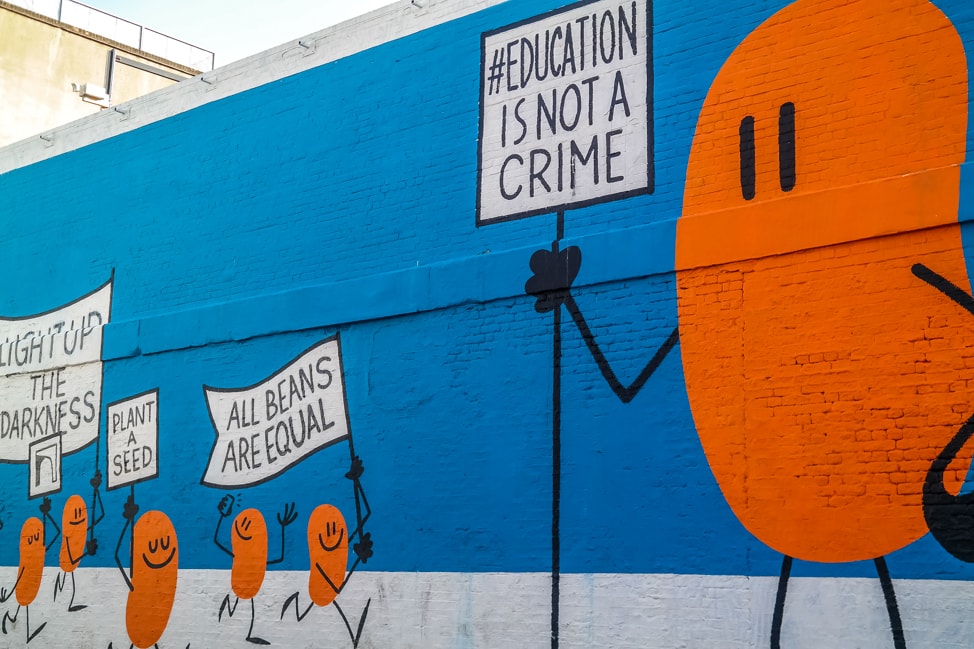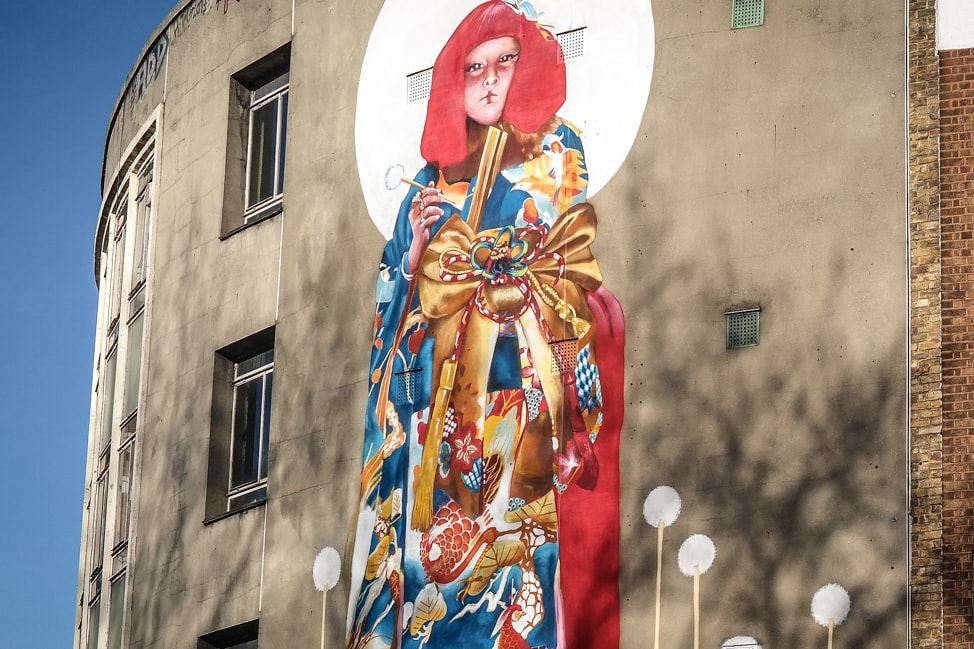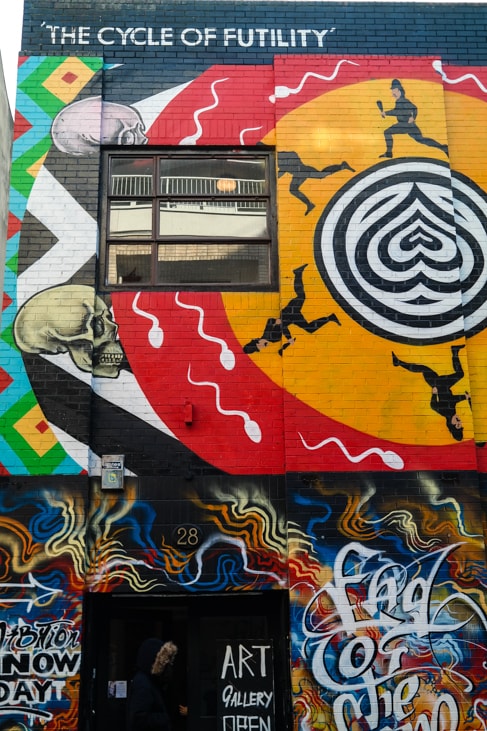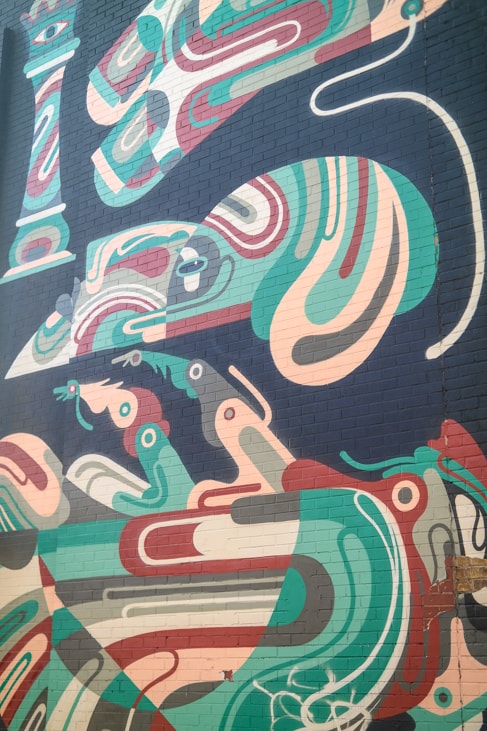 If you are interested in finding these pieces of London street art, check out the Google Map below. I have pinned each piece of art, so you can easily navigate your way through Shoreditch.
What is your favorite piece of street art? 
PS: Since you are sure to get hungry along the way, check out our post on our East London Food Tour by Eating London Tours, hitting the best eats in this area!