I had little knowledge about Stockholm's food and drink scene before our weekend there. Of course, I knew about the meatballs, lingonberries and pickled herring but that was pretty much it. Like any tourist with knowledge from a random movie or television show, my knowledge was shockingly limited. But, Stockholm surprised me with its diverse and remarkable food scene, clearly evident in the markets, the beer, and the food. There is obviously a passion for quality ingredients, whether sourced locally or imported from abroad.
Bottom line, if you are hungry or thirsty, Stockholm is a good place to be.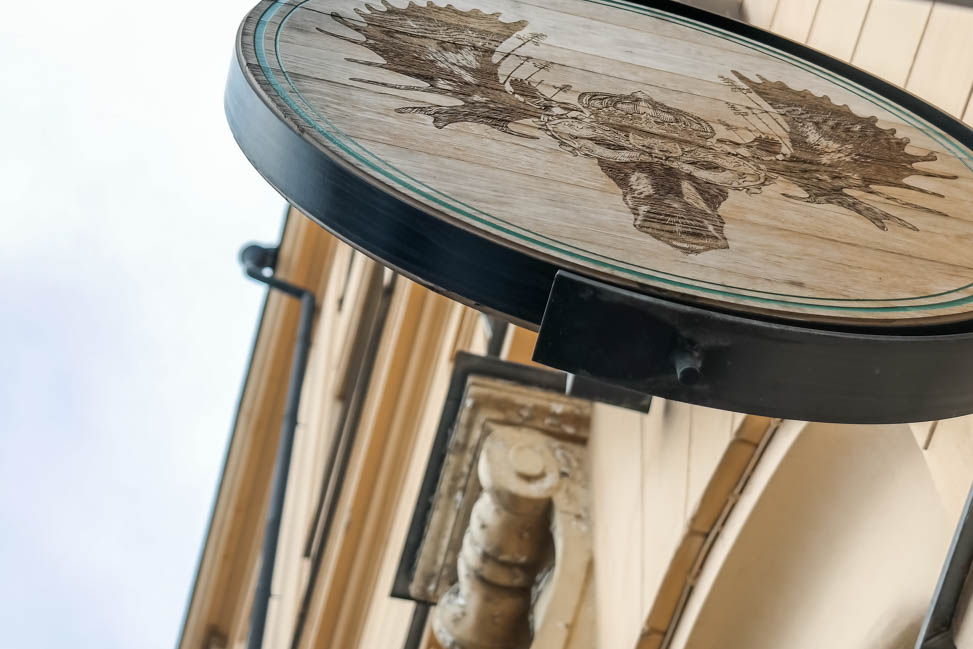 We dove headfirst into the restaurant scene in Stockholm, making a booking at The Flying Elk, a restaurant in Gamla Stan, the Old Town of Stockholm. We took a 5pm booking, the only available option for the night. We are not typically early diners, but the available space were limited, thanks to our last minute email to the restaurant the night before.  We skipped lunch in the process of flying from London, just to ensure we would be ready to eat at our 5pm time slot.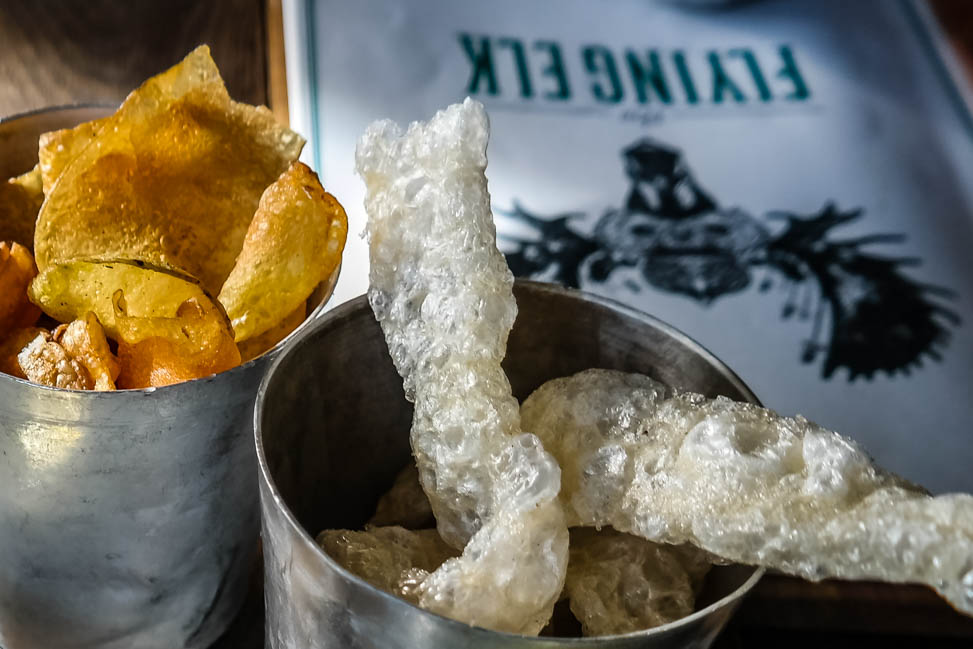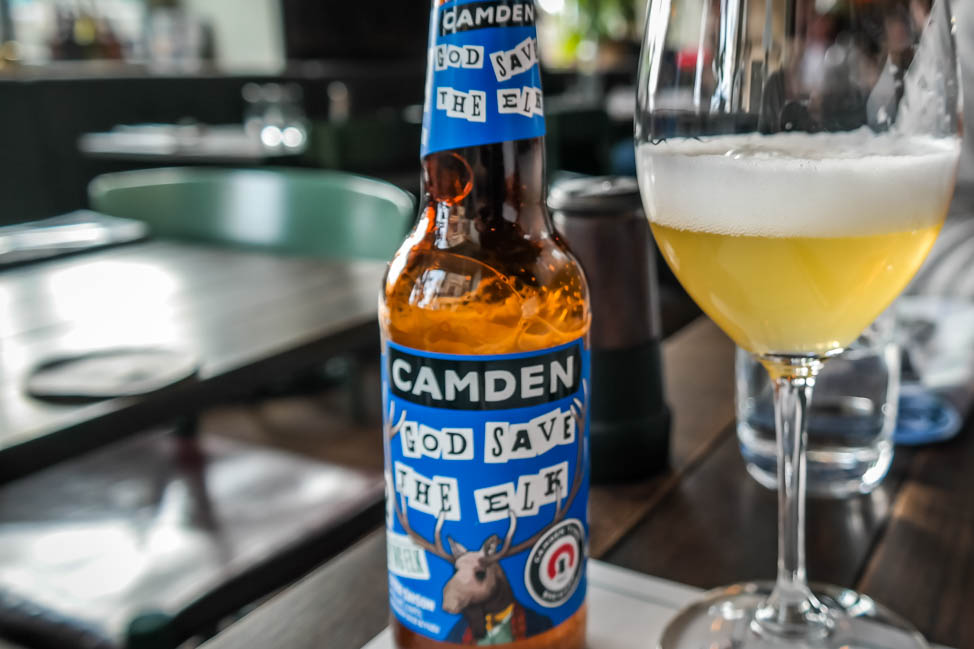 Our meal started with some snacks, a cup of potato crisps with a truffle creme for dipping and some pork cracklings, served with a mustardy mayo sauce. We ordered their house beer, 'God Save the Elk,' ironically brewed by Camden, a brewery located just a few miles from our flat in London. The beer was seriously good. In fact, I enjoyed it more than any other Camden brew I've tried. It was a saison style ale, infused with lime leafs and coriander. Fruity and spicy, it went down quite easily.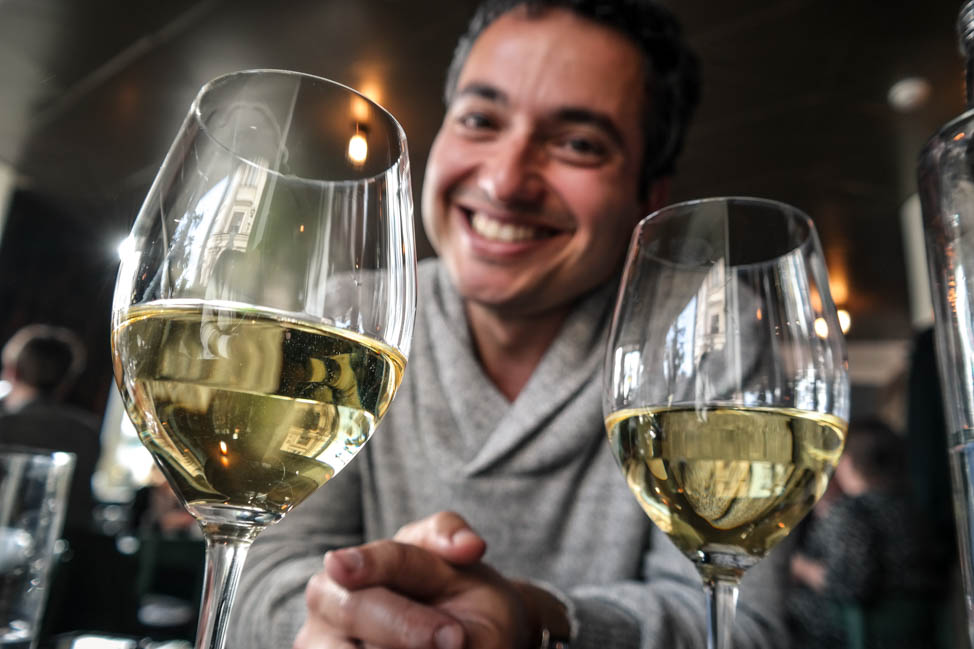 We moved to wine for dinner, selecting a bottle of Landron Domaine De Le Fief du Breil 2011, a refreshing Muscadet from The Flying Elk's stellar wine list. Our food selections were likely to pair well with white wine, so the crispy white from the Loire Valley would be perfect. We ordered a white asparagus and truffle starter, then moved onto a local cod and scallop main for Julie and a traditional veal schnitzel with roasted potatoes and an anchovy mayo for me. The quality of the seasonal vegetables and the seafood was amazing.
Of course, my main was less about finesse and prettiness and more about a full-on plate of fat and richness. That would serve me well for the night of drinking ahead.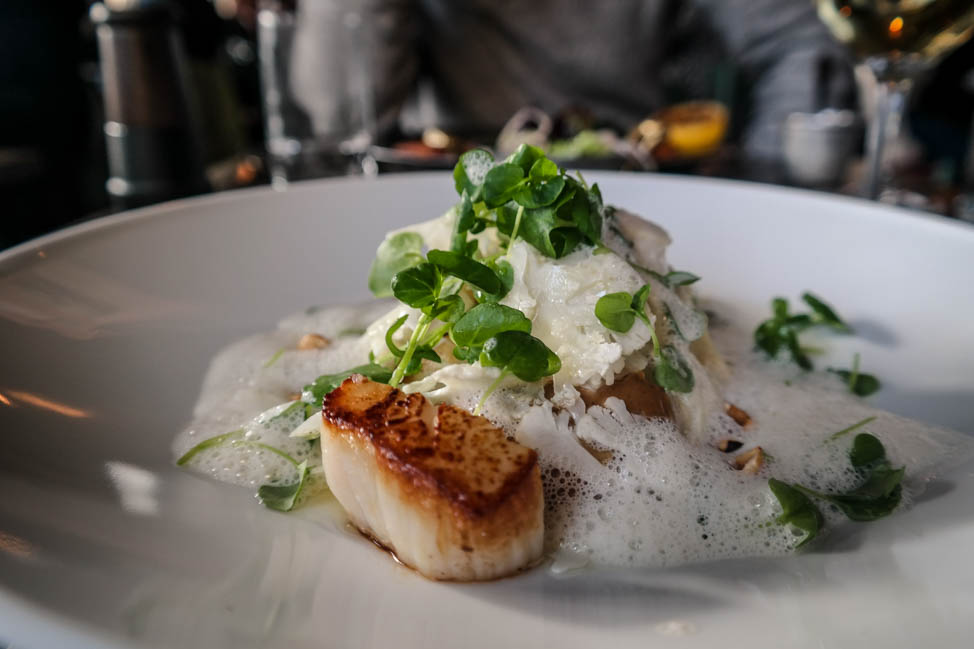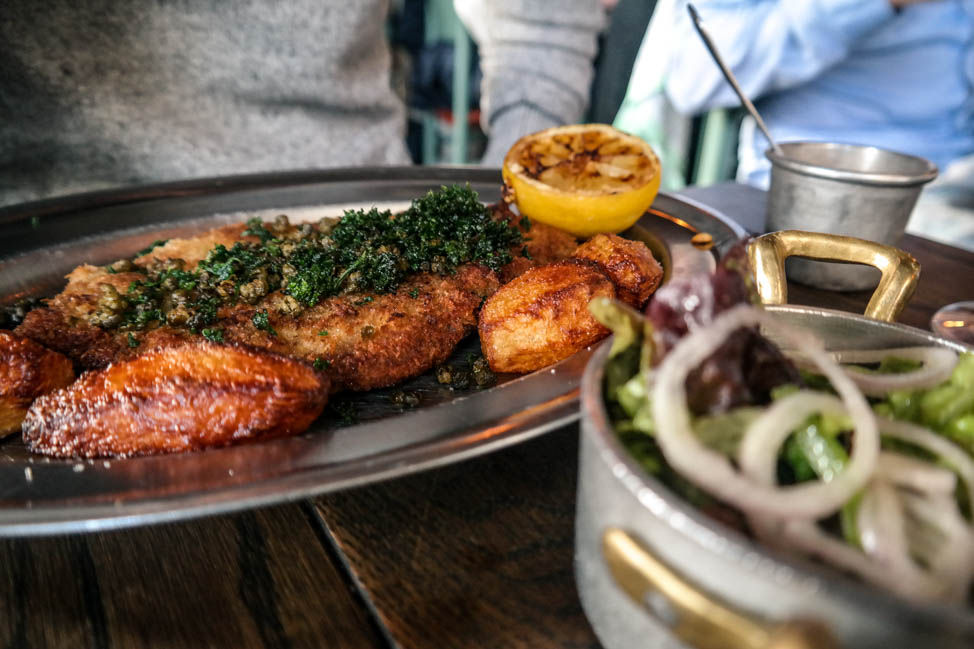 After finishing our mains, we decided to skip dessert and instead, polished off our bottle of wine and hit the road. I had read on the plane about a few bars that were popular in the Stockholm beer scene, so we decided head out to sample the nightlife. It was 7:30pm at this point, mind you, so the night was young, my friends.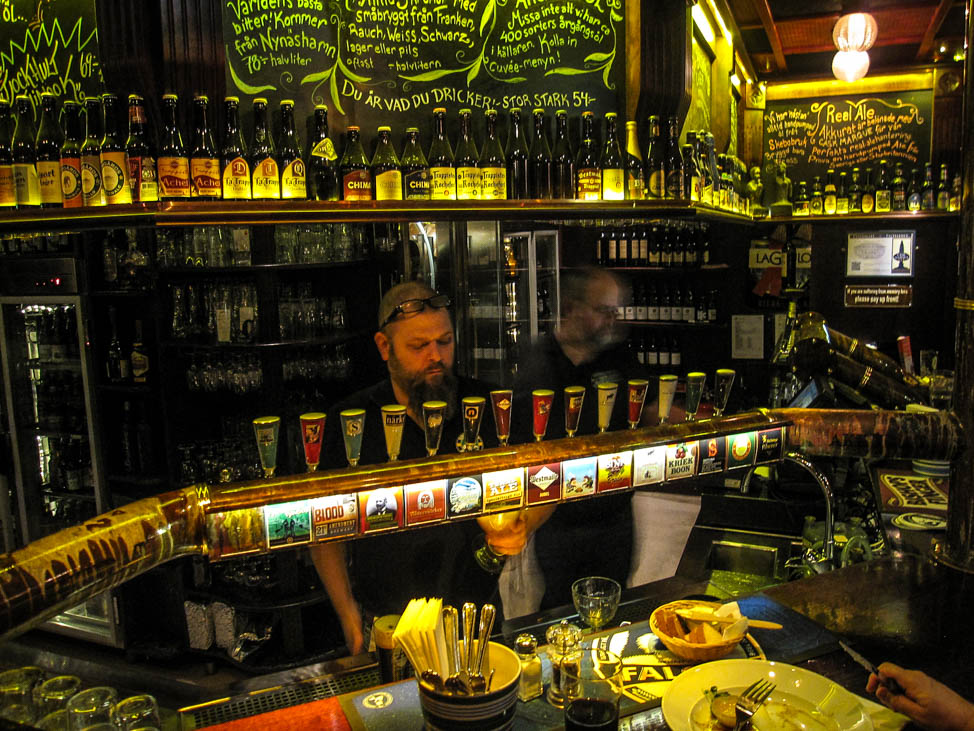 Our first stop was Akkurat, located on Södermalm, a short stroll south from Gamla Stan. The place was packed and we joined the queue to order. You will not find Carlsberg or Becks or Amstel Light here. The people running this joint know beer (and whisky too, which can be a dangerous combination). They have a good selection of Lambics, the sour Belgian beers that I adore and Julie despises. I got a Cantillon St. Lamvinus, a Lambic made with Bordeaux grapes and made in minimal quantities. Julie picked one of the big boys, a double imperial IPA, at a whooping 8.6% alcohol. Julie likes to pick her beers by the highest alcohol percentage. A interesting, if not potentially painful decision making process.
After relaxing at Akkurat, we decided to move on to Oliver Twist, the original craft beer bar in Stockholm, opened in 1993, located just a few blocks from Akkurat. It helped launched the craze for craft beer in the city and it is still going strong today. We settled in and ordered a few pints, Julie deciding wisely to dial the alcohol level down to a more pedestrian 6% with a Victory IPA while I went with a Kernel Chinook IPA, a beer made in the Bermondsey area of London.
The atmosphere was laid back and not pretentious at all. We chatted and laughed, the hours passing quickly, aided by the previous rounds of beverages for sure.
After drinking a few too many, we decided to call it a night and head back to our hotel. Before heading into the lobby, we noticed the pub next door was still open (which at 10pm is not strange, but it felt so much later to those of us who had eaten dinner at early bird hour). "Nightcap?" I asked. Not that we needed it, but we ordered a few Lagunitas IPAs, a long time favorite of mine.
We awoke in the morning both in a bit of a fog. Why did I suggest a nightcap? We had plans kick off our sightseeing early on Saturday, taking in all the city has to offer. In reality, we walked out of our hotel at 11am and returned by 5pm. The previous night's festivities eventually caught up with us and we were both feeling slightly worse for the wear. In our short time our exploring though, we did stumble into the amazing Östermalms Saluhall, the main food market in central Stockholm. The large, airy building was beautiful and stocked with local produce, meat and fish as well as some very high quality goods from abroad.
Of course, the smoked and cured fish sections were particularly impressive, with all sorts of salmon, herring and whitefish on display. The fruit, especially the fresh berries, looked radiant and the butchers had a large supply of dry-aged local beef. In addition to the local stuff, there was a bevy of unbelievable imported goods. Kobe beef from Japan. The famous Bresse chickens from France. Certainly not cheap options, but rare finds in most cities.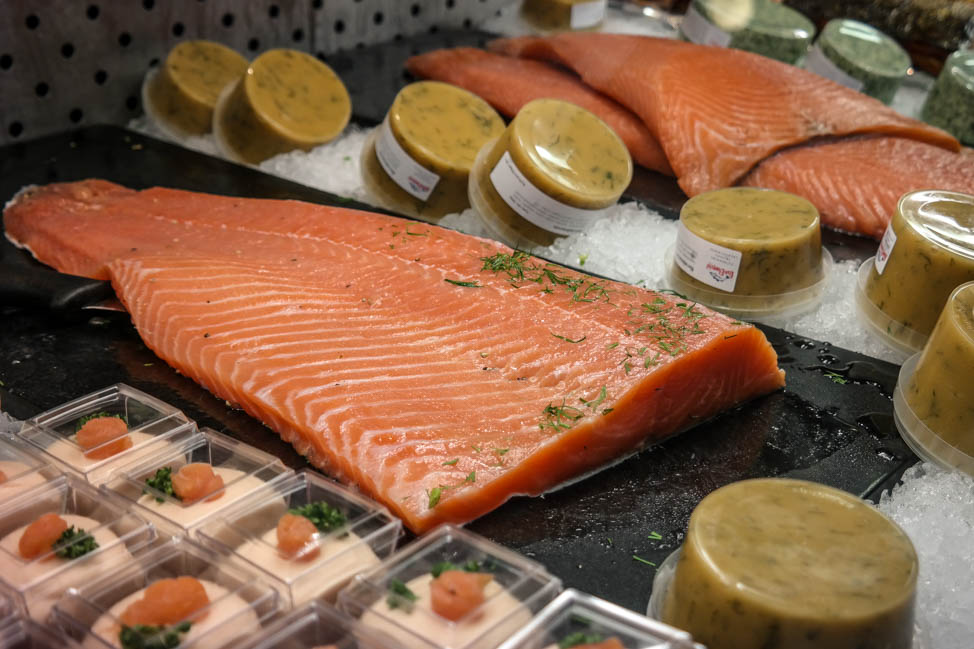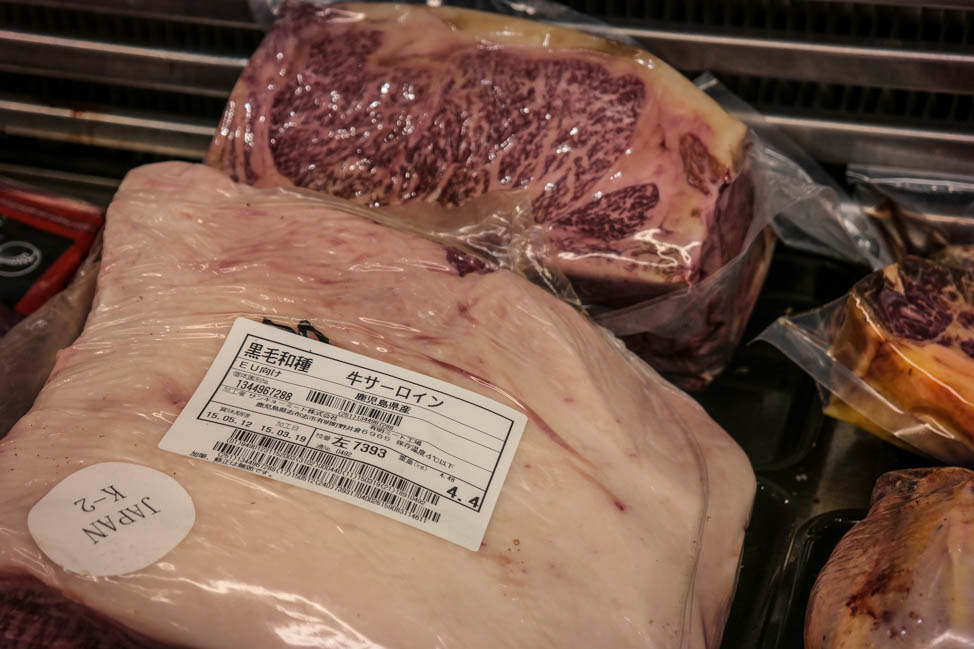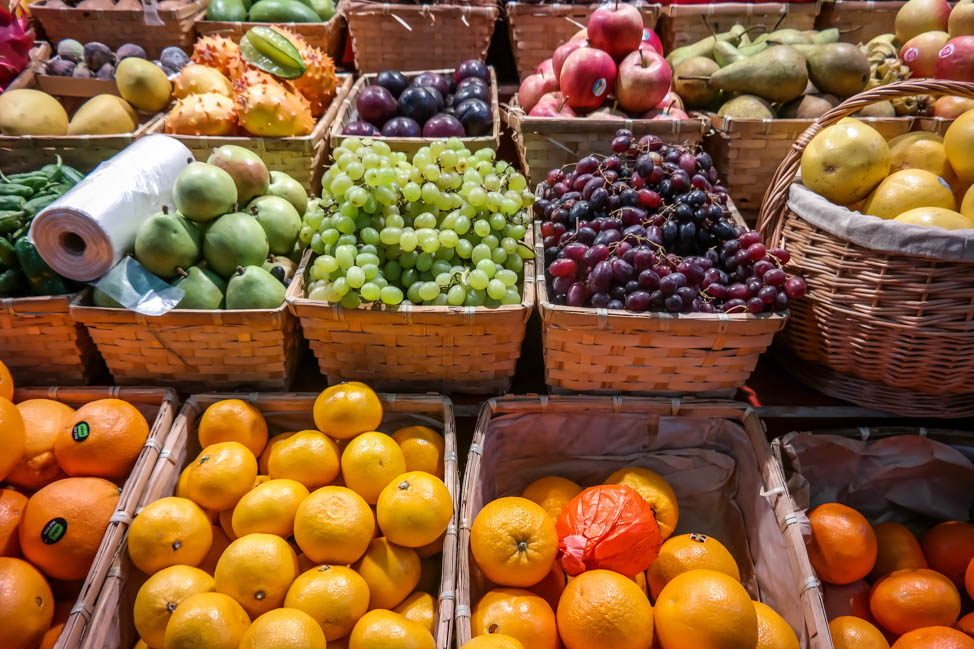 Our plan was to grab a bite to eat in one of the cafes inside the market, but neither of us was very hungry and still feeling worse for the wear, so we chose instead to picnic in the cool, fresh air outside. We decided to grab a Smørrebrød, the classic Scandinavian open faced sandwich. Our choice was roast beef, pickles, mayonnaise, mustard, tomatoes and crisp fried onions, all disguising the slice of buttered rye bread hiding underneath the massive pile of toppings. It hit the spot and put us on the road to recovery.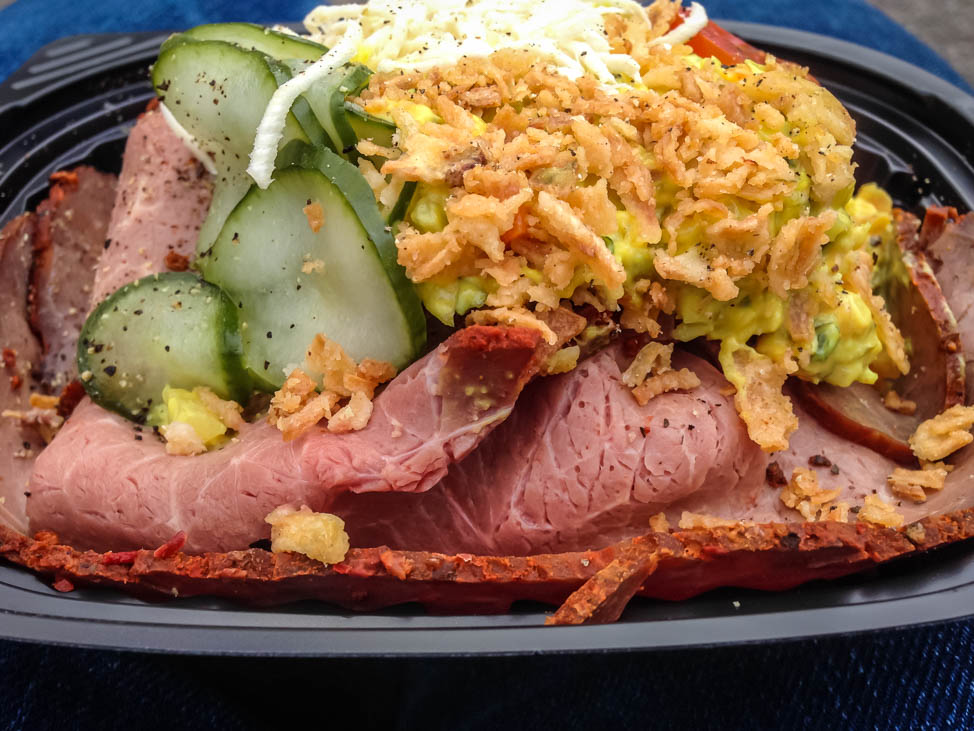 The Swedes are certainly craft beer crazy, which if you like beer as much as I do, makes it a fantastic place to visit. The interest in American beer specifically is so strong that Brooklyn Brewery opened a satellite brewery on the southern edge of town. Why Stockholm you ask? It was Brooklyn's number two market behind New York City. How crazy is that?
We were both surprised about the quality of the the food and drink scene in Stockholm. Our meal at The Flying Elk was certainly a highlight and one of our better meals in a while. The beer bars were fantastic and their selections are top notch. Even the central market was a surprise, both in its size and quality. We left town on Sunday wanting more, which is really the best kind of compliment for a city. Next time, we promise to keep control of our beer intake and visit The Flying Elk for brunch, which looks fantastic!
Have you been to Stockholm? What are your thoughts on the food and drinks? Let us know your thoughts.