We haven't covered the vast cruise industry much on the site, but as an integral part of global tourism (worth nearly 37 billion USD in 2013), we'd be remiss not to mention it.
One massive misconception we've had about cruises for years, is that they are simply vehicles for retired people to move around the world, getting a passing glance at a new country or city before heading 'home' to all-you-can-eat buffets and karaoke bars. Or something like that.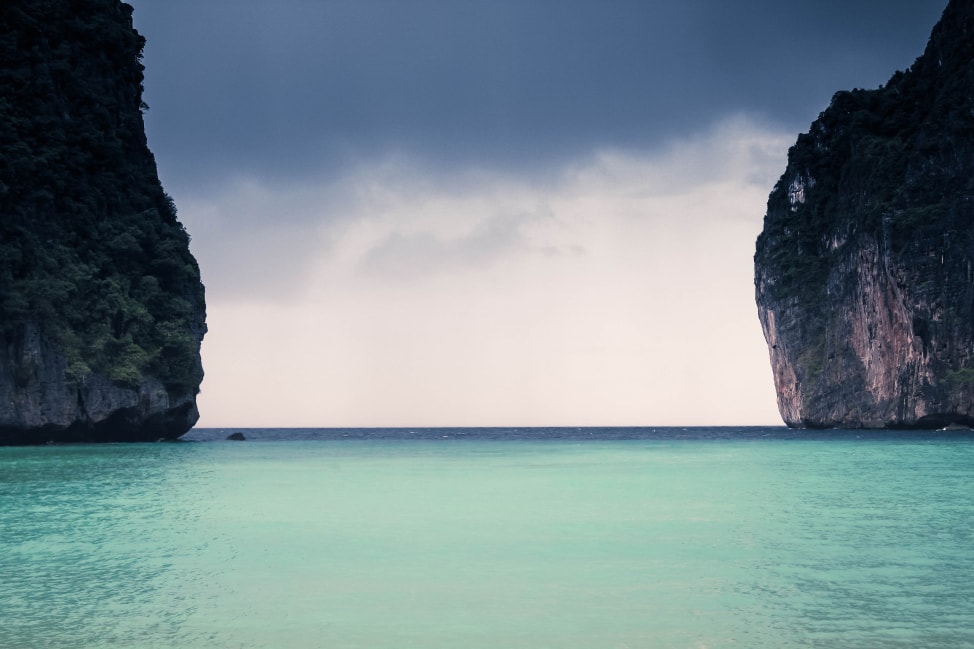 Cruise holidays used to be reserved for the wealthy elite before they became more accessible. Prices were lowered, dress codes relaxed and a more diverse range of people began to take floating vacations. After this came the promotion to families. Ships became increasing like floating amusement parks with arcades, swimming pools and a huge range of leisure facilities aimed at families. These days, people in our demographic, have been choosing a cruise as a viable holiday option, and they're finding new ways to do it.
Our good friends took a sailing cruise last year around Greece and Turkey with 10 of their closest friends, a captain and a chef. It sounds like a magical holiday and one that goes against every cruise stereotype we know. We've also been on the hunt for an affordable, high energy, small ship cruise as a way to see the Greek Islands. Nothing booked yet, but we're working on it.
We've found that research is required to find a cruise that suits you and your lifestyle. There are still cruises that are designed with older people in mind, but there are also many cruise ships and cruise holidays that are designed specifically for young people, families singles, couples, specific hobbies, etc. Cruises with a focus on food and wine are always of interest to us, but we've also found film-focused itineraries, literary cruises, and knitting cruises (yes, for real).
As we've done research about potential cruise options in and around Europe, we have a few non-negotiable qualities. First, dress code. In the past dressing to impress on a cruise ship meant black tie. For many cruise ships this rule has been relaxed and, while many areas of ships will have suggested dress codes, simply not looking like a slob will often be fine. No suits or gowns required.
If we're going to be stuck on a boat for days, entertainment is also important but we're less interested in cabaret performances and magic shows, favoring normal bars with DJs, and cocktails. I'm sure we'd also happily spend hours playing around with surf simulators, rock climbing walls, waterslides, and arcades.
Most importantly for us, young enthusiastic travelers on a budget, is the value equation. Finally (finally!!) cruises have become 'worth it.' As rabid spreadsheet lovers, we've found that the price of a cruise is now nearing the price of independent travel, which is a huge hurdle to overcome. Not only can it be cheaper but it includes visiting different countries and most cruise holidays will include at least some food and drink, making it easier to budget.
We're so happy to see the changes that have come to the cruise industry, and we're excited to finally take one of our own in the future. Now that cruises have been adapted to cater to a younger, budget-concious market, the target of cruises is changing. Young people are clearly starting to feel a cruise is the way forward.