Will we ever stop talking about Broadway Market? I just looked through our archives of this site and we've mentioned it in six different articles. Six! That's more than we've talked about our dog, or our families or the borough where we live.
We have a soft spot for Broadway Market and everyone knows it.
Two years ago, we wrote an entire post about our favorite market, and we're back for another dose. Because in two years a lot can change, especially when it comes to London food markets.
Today's Broadway Market is thriving. Stalls and vendors line the road every Saturday, tables piled high with seasonal produce, organic eggs, fresh fish and meats. Between the oh-so-Instagrammable food, you'll find beautiful jewelry designers, an entire stall dedicated to handmade wood cutting boards, another one featuring the most gorgeous lingerie I've ever seen, and next to that, racks of vintage clothing. This market is where I plan on doing all of my Christmas shopping come December.
But all of those amazing offerings? That's not why we go to Broadway Market. Nope. We go to stuff our faces with  the best prepared market food around. We start with the freshly grilled meats, sandwiches, and sausages. Then we head to the ethnic offerings, maybe a little Indian curry, Vietnamese noodles, or cold Mediterranean salads. Finally, we scour the stalls for the indulgent baked goods that we always plan on saving for later, but let's face it, we eat on the bus on the way home
After many, many visits to Broadway Market, we know just what to eat. So here is our short list of what you must save room for the next time you find yourself there.
As Vietnamese food obsessives, this was the first stall we fell in love with. Their banh mi sandwiches are piled high with roast meat, pickled veg and as much heat as you can handle. Stuffed in soft Vietnamese style baguettes, you really can't go wrong.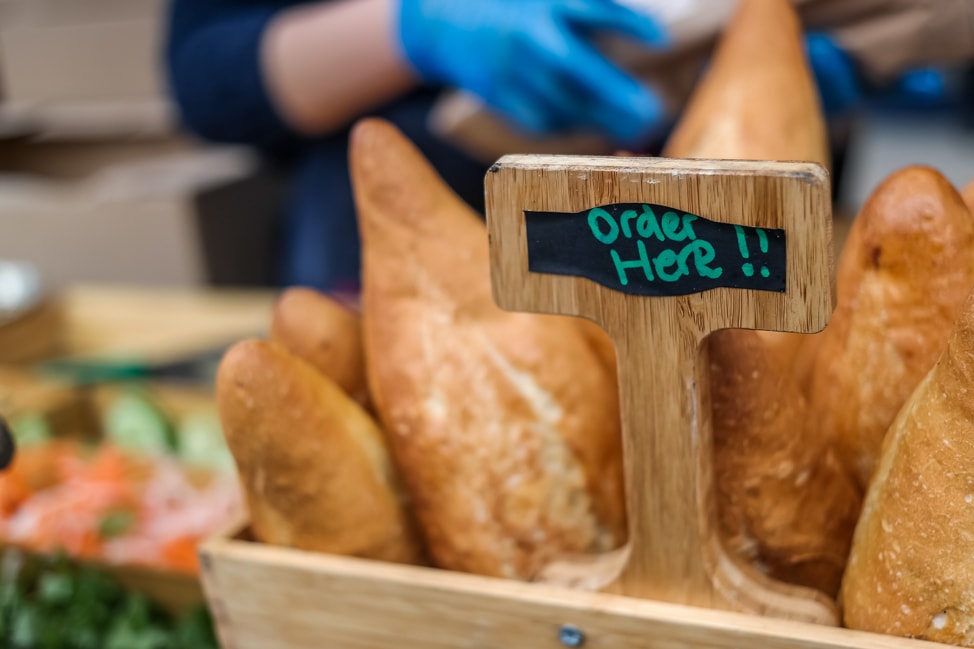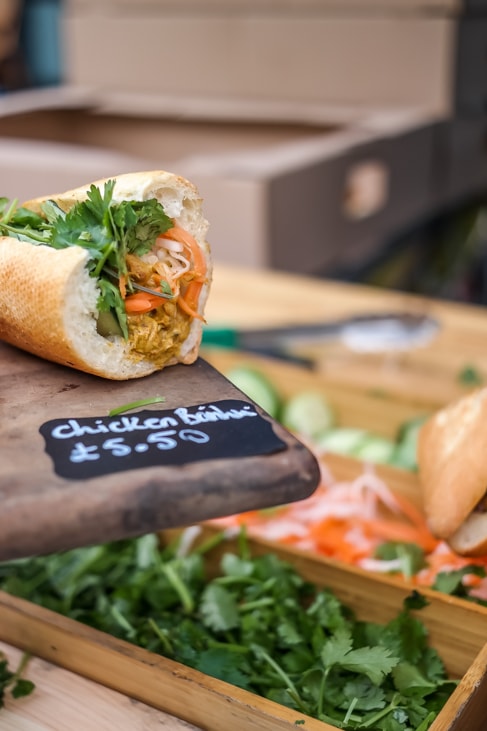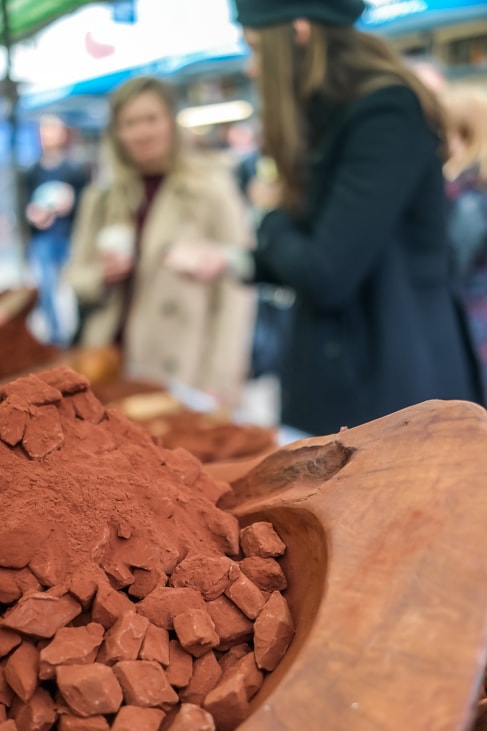 When beautiful handmade truffles are calling your name, go no further than this pile of goodness. Oh, but just get one or two – there are more treats to save room for!
An entire stall dedicated to Scottish grilled cheese sandwiches? Don't mind if I do! The best thing about this perennial favorite, other than the addition of haggis to many of the sandwich concoctions, is the grill. Each sandwich is pressed, which leaves the shredded cheese nice and crispy on the outside and oozy and gooey on the inside. With the addition of caramelized onions and super spicy English mustard, this sandwich puts all other grilled cheese to shame. I prefer the 'Just Cheese' but go nuts with any of the other fun combinations.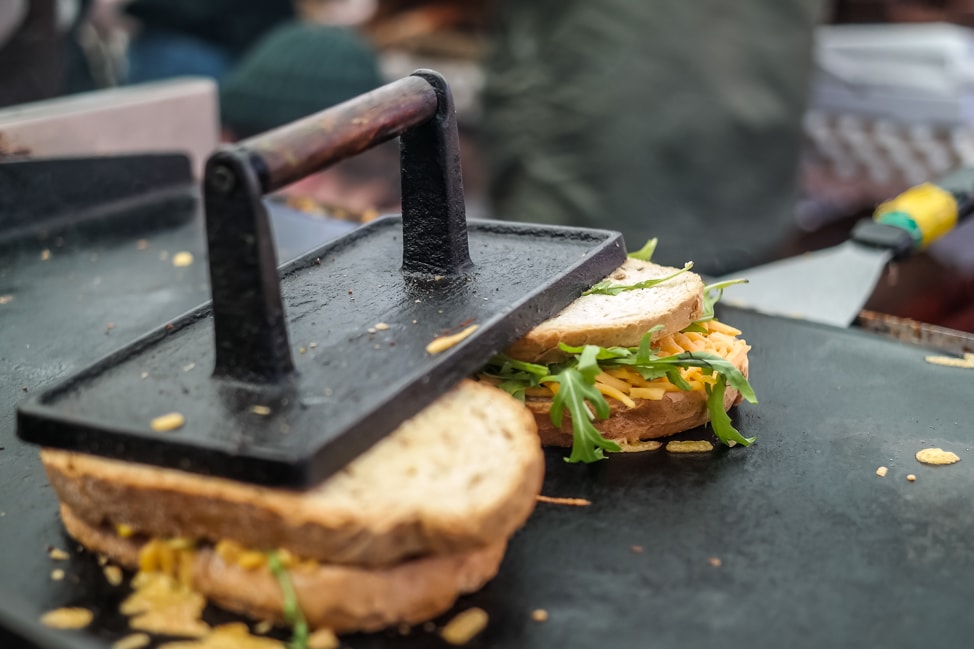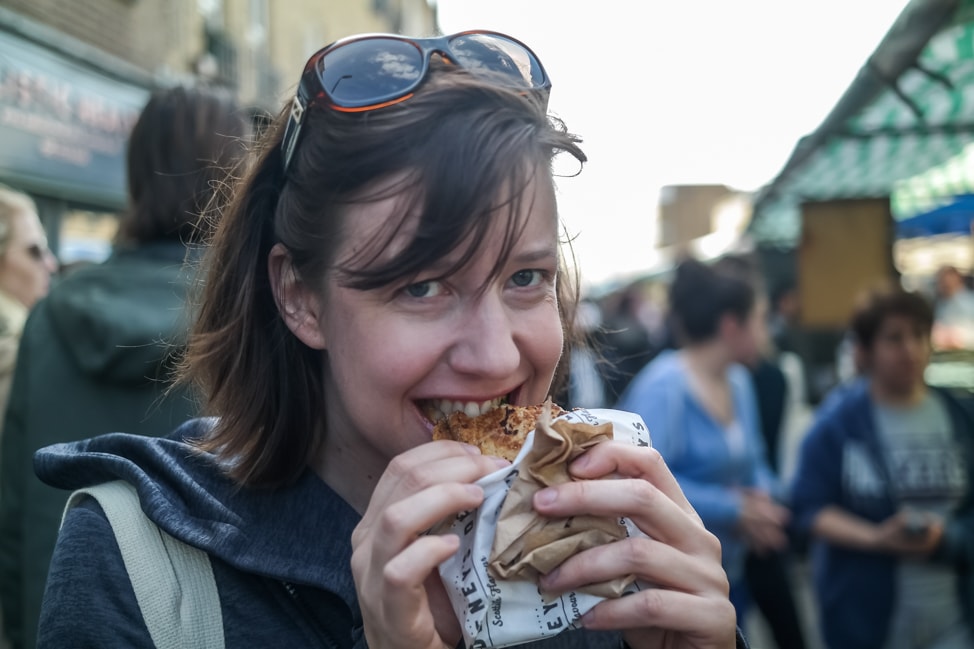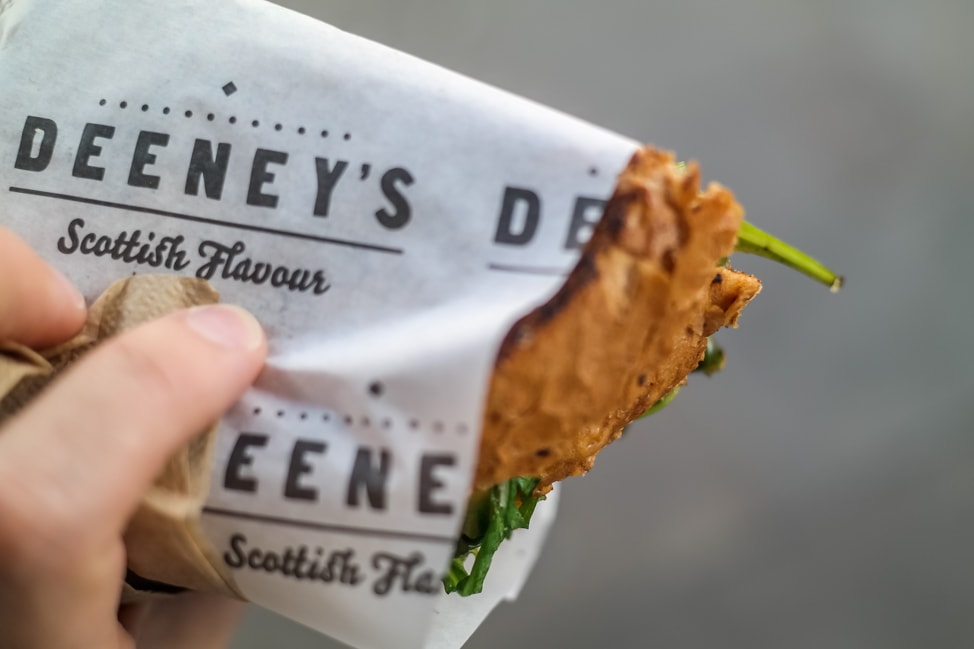 For a light snack between other courses, we love the smoked salmon nibble at the famous (well, for North London) Hansen & Lydersen. The shops of H&L are where posh people go to buy sides of traditional Norwegian salmon. For us normal folk, we like to sample the seriously delicious fish in a more bite size manner. Beautiful bread, a little dollop of sour cream and some fresh dill and you're good to go.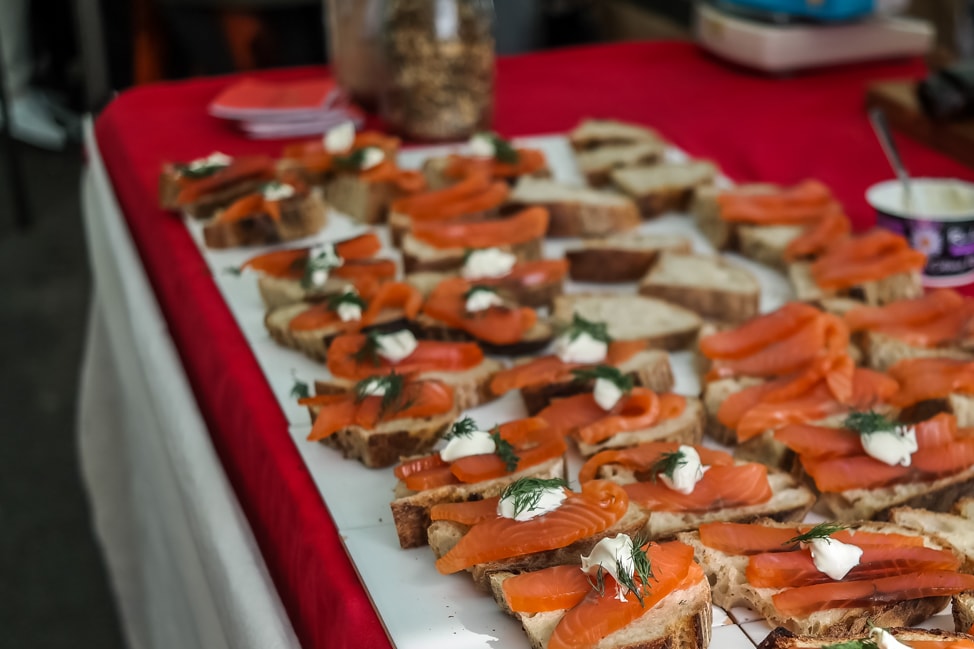 Another obsession of mine is the Vietnamese iced coffee housed in this unassuming stall in the market. On a recent visit, I directed four non-coffee loving friends to try out my favorite liquid treat and they all gave it rave reviews. I mean, what's not to like? A small bit of strong espresso diluted with a lake of sweetened condensed milk! We first discovered this treat on the city streets of Saigon, and have been converts ever since. Ca Phe VN also serves food, including at least one delightful noodle soup each weekend. Plus, they have a bunch of lounge chairs out for people watching, prime real estate for sure.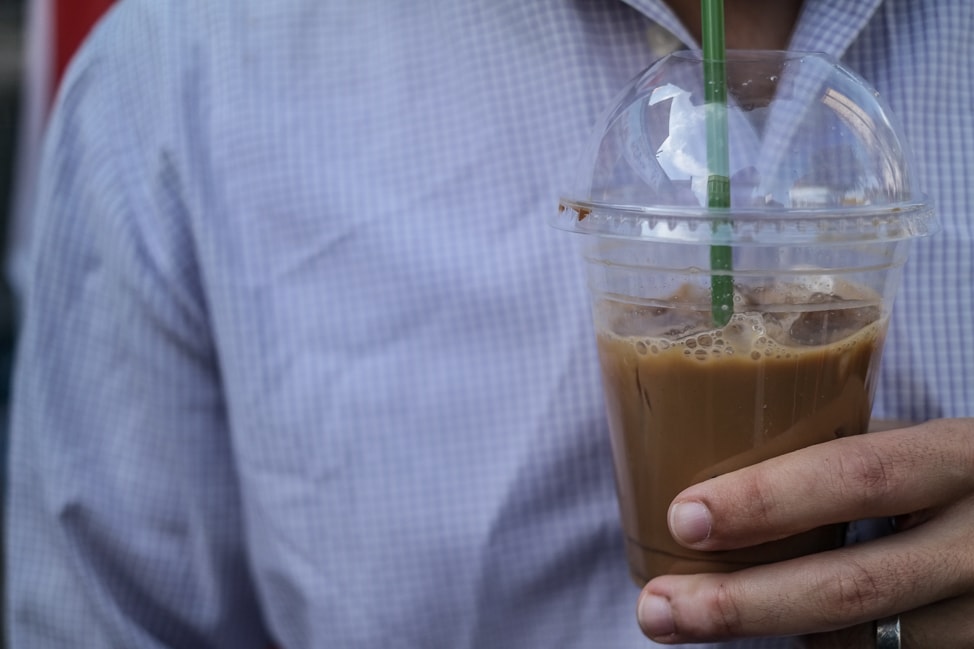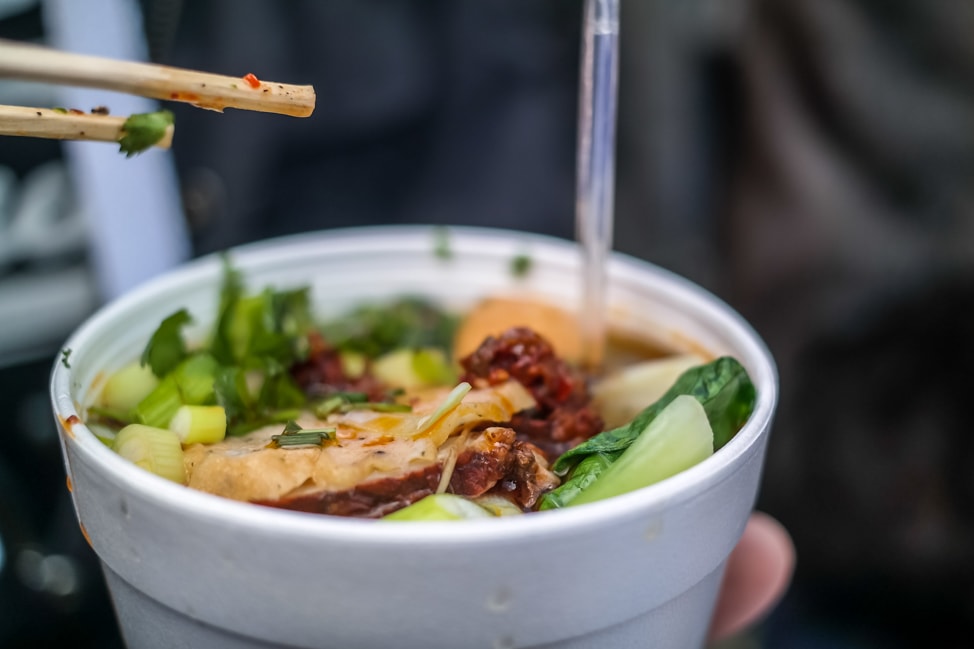 There is no official brand name for this long-standing crepe stall at Broadway Market. We call the master of crepes here by the best descriptor we can muster, The Crepe Guy. But look no further for a delicious (and gluten-free) treat, either sweet or savory. Drew's favorite combination is ham, spinach, and cheese, while I'm partial to anything drowning in Nutella. To each his own!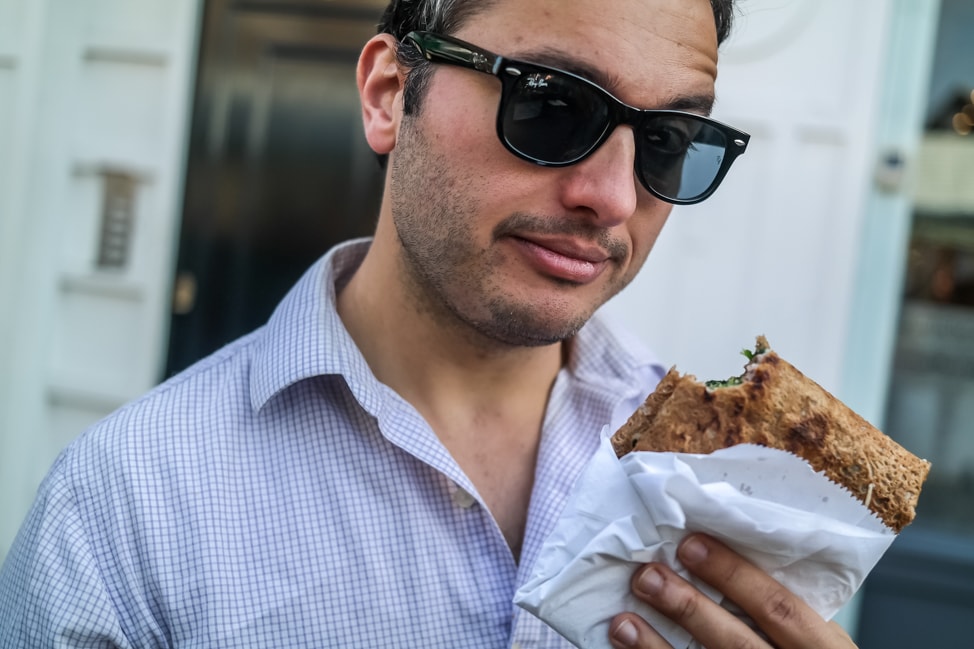 Another fantastic vendor for gluten-free diners and vegans is Floris Foods. Their sweet treats are decadent and sinful. On a recent visit we bought nearly one of everything and you wouldn't pin any of the options down as either lacking flour or eggs or milk. I mean, just look at these delightful bitesize Oreos – they have that distinctly Oreo flavor but they're homemade and amazing. Don't even get me started on the vegan buttercream in these sandwich cookies – what makes them so good with no butter?!?! It's a food science miracle.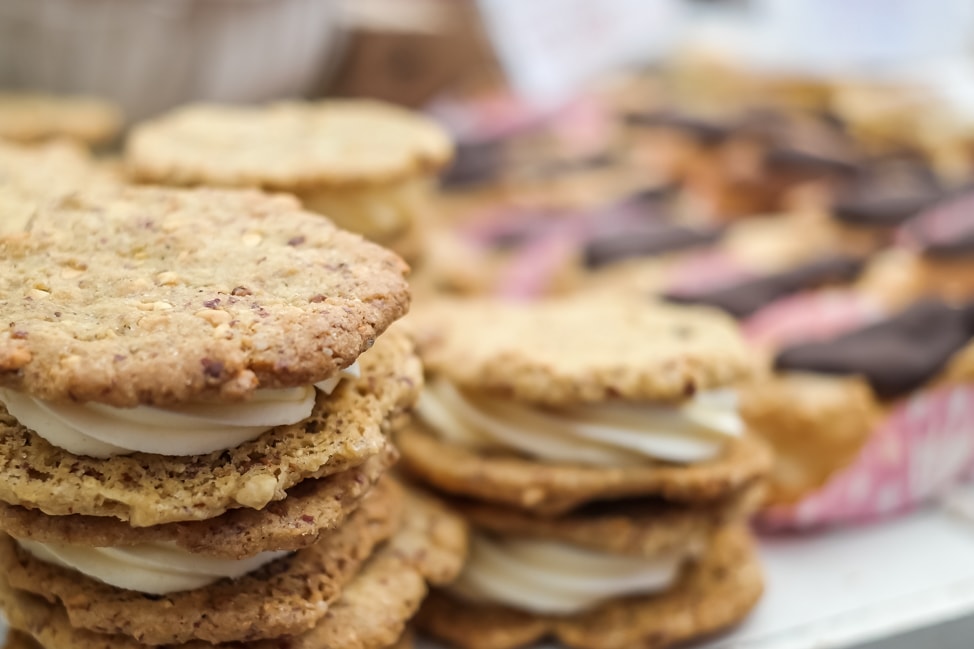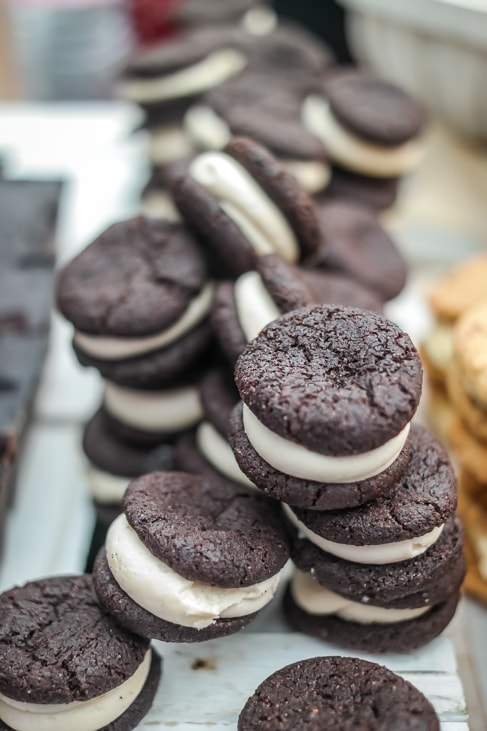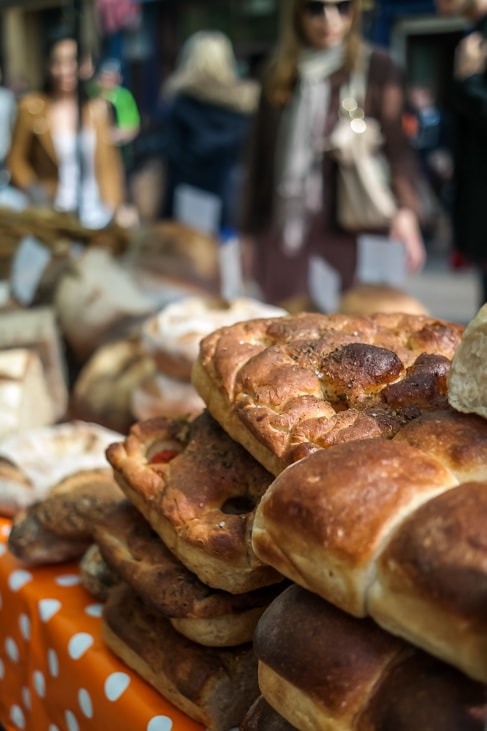 Pavilion Bakery
It's worth it to at least mention some of the traditional bakeries that line Broadway Market. One of our favorites is Pavilion Bakery, which actually has a storefront on Broadway. The loaves pictured above are full of gluten, unlike some of the other items we've mentioned here, but man are they delicious!
I've saved the best for last. Violet is, hands down, my favorite place to snag a sweet treat in all of Broadway Market. Their tiny cupcakes can be inhaled by the handful, or if you have more willpower than me, you can pick up a small loaf cake and even have enough to take home for later. I can also personally vouch for their cinnamon buns, brownies, every cookie variety, whoopie pies and macaroons. You can't miss their large market stall, but their actual shop is just a short walk away, near London Fields, if you happen to visit the area on a day other than Saturday.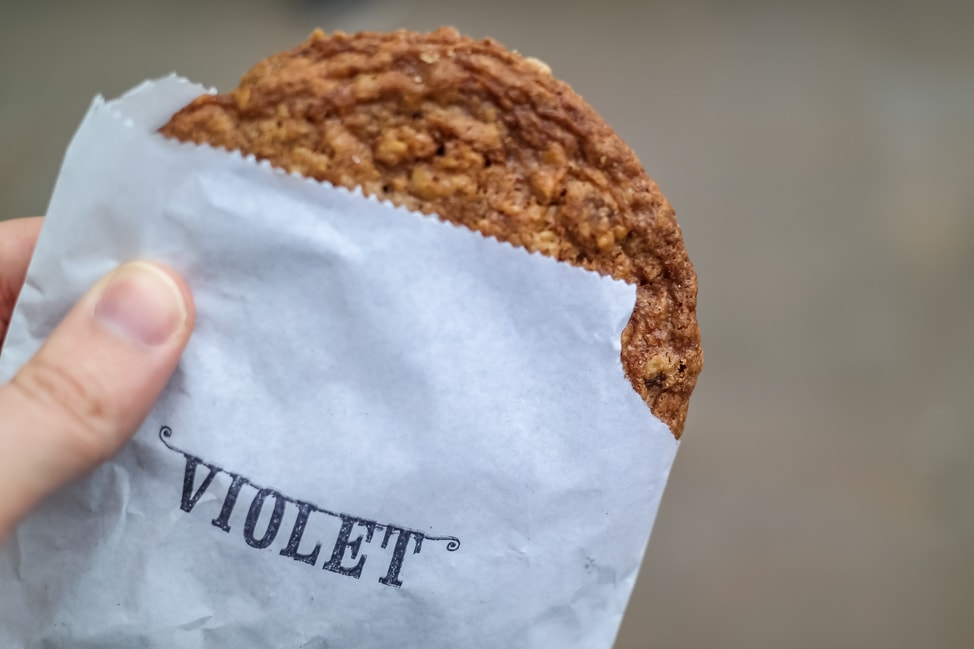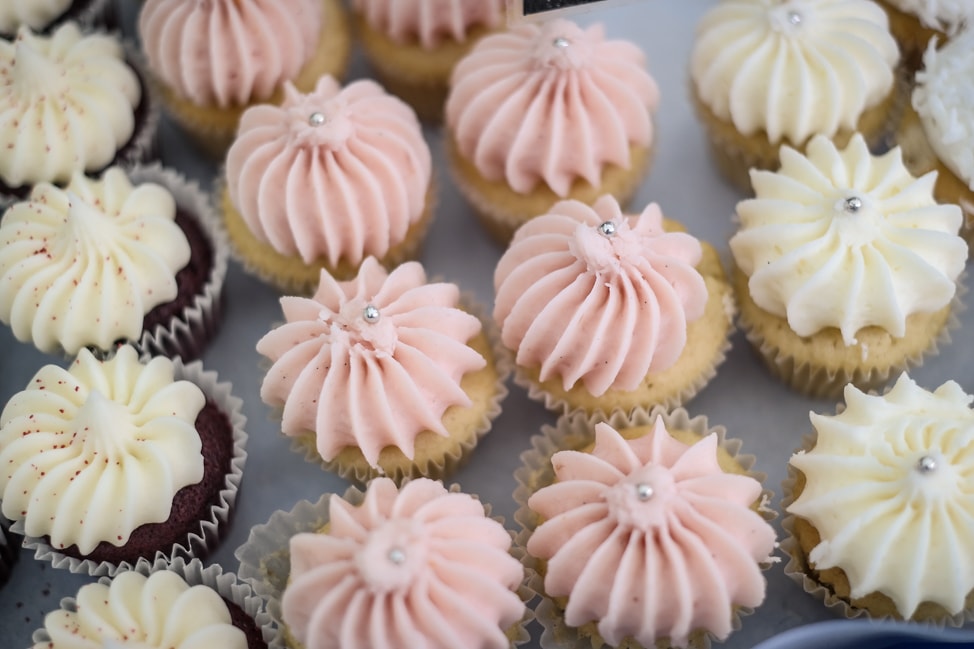 And there you have it. The best eats from the best market in London. But don't take our word for it. It's there for you every Saturday, rain or shine.
We'll see you there!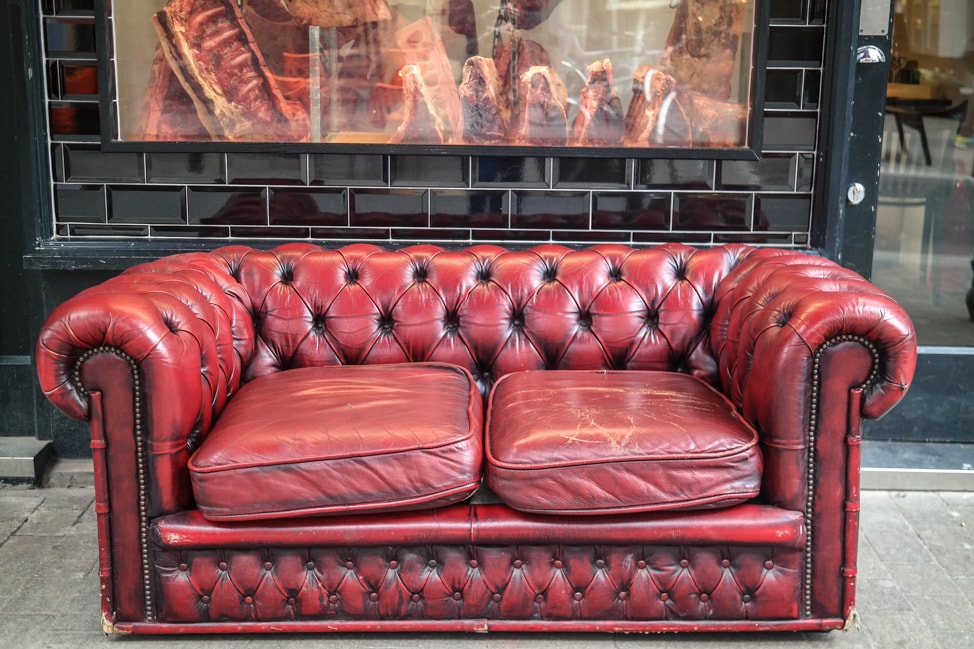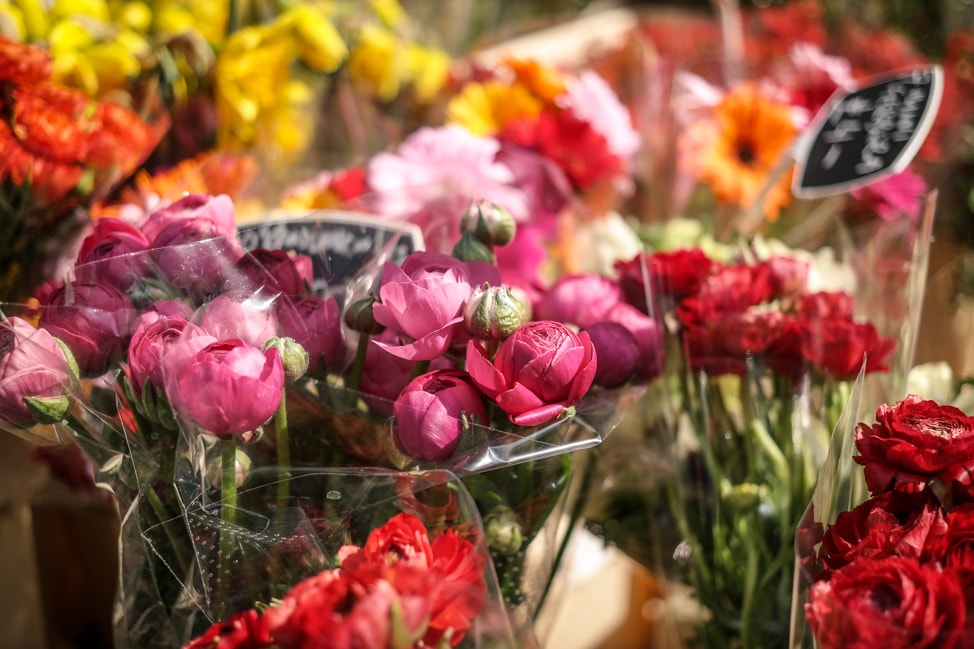 What is your favorite food market? We are always on the hunt for the best dishes in the best markets everywhere we go. We'd love to hear from you – just drop us a comment below!