Barolo wine is my favorite red of choice, the king among a legion of legendary Italian wines. But what is it about Barolo and the Barolo region that makes it so special?
The Basics
Barolo is a red wine made in the Piedmont region of Italy, not too far from Turin and Milan. It is made with a grape called Nebbiolo, which means "fog" in Italian, thanks to the frequently foggy mornings over the Langhe Hills, the area that has become home to Barolo wine. It is a intense wine, extremely tannic when young, but unlike most big, flashy wines, it is rather light in color. It also has high acid levels, and is intensely aromatic. Unfortunately, like many big name wines, it does come at a price, sometimes a rather steep one.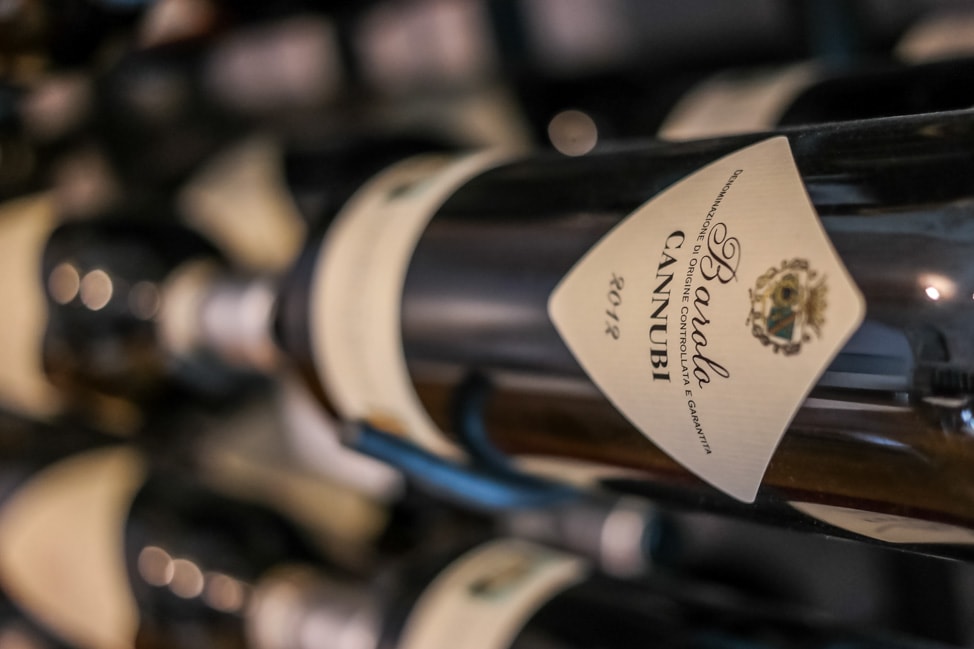 Why is Barolo Wine so Expensive?
There are numerous reasons for the high price of Barolo wine, but the main one is time and effort. The Nebbiolo grape is remarkably fickle and it needs a lot of attention in the vineyard. Once the wine is made, by law, Barolo must be aged for a minimum of 3 years, 2 years of those in oak barrels. Those wines that are labeled 'Barolo Riserva' require 5 years of aging, with 2 years in barrel, before being released, and only the best vintages are worthy of a 'Riserva' label, so it is not made every year. That means the wine takes a lot of time and energy to produce, and often, in very small quantities.
Thanks to all of that, Barolo is sold in wine stores, on average, for around $40-70 per bottle. Going to a restaurant? Most better quality Barolo wine will sell for over a $100 a bottle.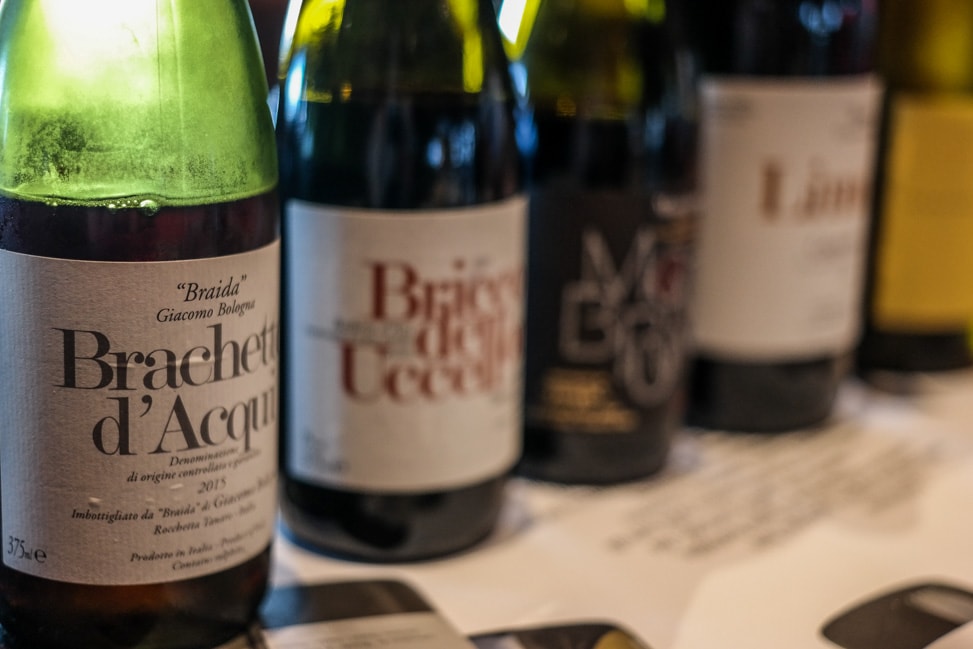 What are the Cheaper Options?
Luckily, the Barolo region produces more than just expensive, age worthy wines. There are other grape varietals made throughout the hillsides that are ideal for more everyday drinking. Here is a quick rundown of some of the most common wines:
Barbera
The most widely grown grape in the whole of Piedmont, Barbera is a laid back, easy drinking red that is inexpensive ($8-15) and works great with a variety of food. This is the wine that the locals drink most often in daily life. Julie loves it because it meets her major requirement for red wine: 'gulp-able'.
Dolcetto
A confusing name, since it means "little sweet one" despite the fact that it is not sweet or little. It is very dark red wine, low in acidity but high in tannins, so it is best consumed young.
Langhe Nebbiolo
Confused? Yes, this is Nebbiolo from Langhe Hills, but from vineyards that are not technically part of the official Barolo region (those pesky Italian wine laws!). These wines are far cheaper ($10-20), even from the better producers, and much more drinkable and less tannic than Barolo when newly released. Many compare these wines to Pinot Noir.
Arneis and Cortese
These are not actually in the official Barolo region, but they are the most common white wines from Piedmont. Arneis is made in the Roero region, just north of Barolo, and is a medium bodied white similar to Sauvignon Blanc. The Cortese grape, found throughout Piedmont, is best known for its use in the crisp, dry white wine called Gavi, similar to Pinot Grigio.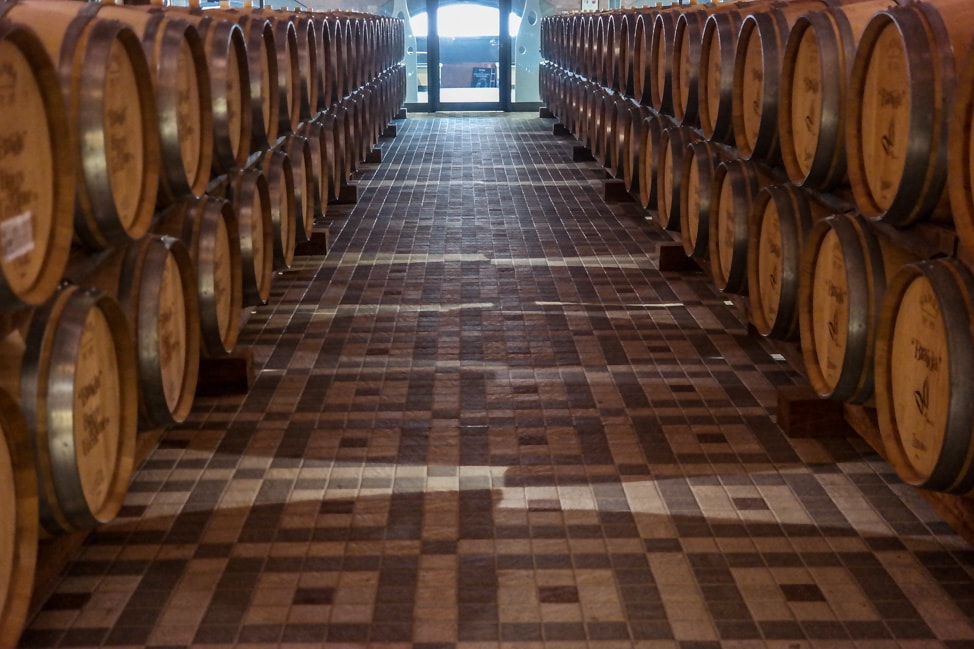 Visiting Wineries in Piedmont
For anyone who has ever been wine tasting in the United States, do not expect anything like that in the Barolo region. The wineries are not set up with large public spaces, massive parking lots, expansive tasting rooms and wine shops to sell wine directly to customers.
In fact, in Barolo, many of the most famous producers are not open to the public at all. For others, you will need to contact them in advance through their websites (if they have one) and ask to set up a tasting. Very few have established tasting rooms or employees that just deal with visitors, so there is no dropping in for a tasting. Even Ceretto, one of the largest Barolo producers with a more 'open door' policy for tastings, told us we had to come back the next day when we stopped by.
In addition to booking a tasting a few days in advance, do not expect to just sip a few wines and move onto the next stop. This is Italy, where everything is done at a slower pace. Someone, often one of the winemakers, will give you a personal tour of the facility, walking you through the production area and the cellars, talking about the history of the winery. Then you sit and begin a tasting, which is often accompanied by a few snacks. Afterwards, if they have wine available, you can purchase bottles directly from the winery. If you do purchase a bottle, almost every winery will wave the initial cost of the tasting, which can range from €10-20 per person, sometimes more for a more exclusive producer.
On average, expect to spend two hours per visit. That is why you can't just drop in and taste quickly. Every visit gets personalized attention, and it requires a lot of time and effort from the winery.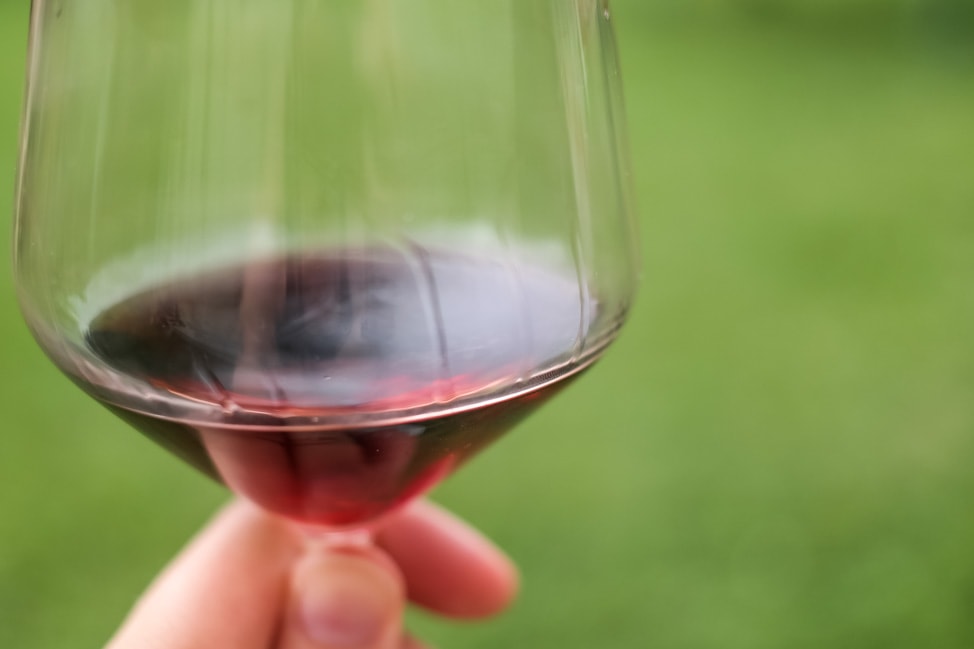 Easiest Way to Sample Wine from Barolo
There is another option for tasting Barolo besides visiting the wineries directly. A few of the villages that make up the Barolo region (which Julie outlined here) have community tasting rooms, that are open to the public. They are all informal and laid back, and you can pay to taste a single wine or several. While you drink you can wander the shop, peruse the selection or chat with other patrons.
Cantina Communale di La Morra
Located in the beautiful hilltop village of La Morra, this wine shop/tasting room showcases all of the wines produced in the vineyards surrounding the town. They have 4-5 wines open every day for tasting, which range from €2-4 for a small glass.
Grinzane Cavour Castle
This castle, situated on the northeastern side of the Barolo region, can been seen through the valley. It contains a museum and a fine-dining restaurant, but also holds a fantastic enoteca (wine shop) that sells a wide range of wines from the area. Again, the setting is very informal, and they have a small table in the back offering 4-6 wines to try, from €2.50-4.50. They even give you some grissini, the Piemontese-style bread sticks.
Enoteca at Castello Falletti
Hidden underneath the main castle in the village of Barolo, the enoteca has the largest array of wines to sample, up to 16 at a time. The tastes range from €2-4 and feature wines from every village of the Barolo region, included some that have as much as 10 years of age.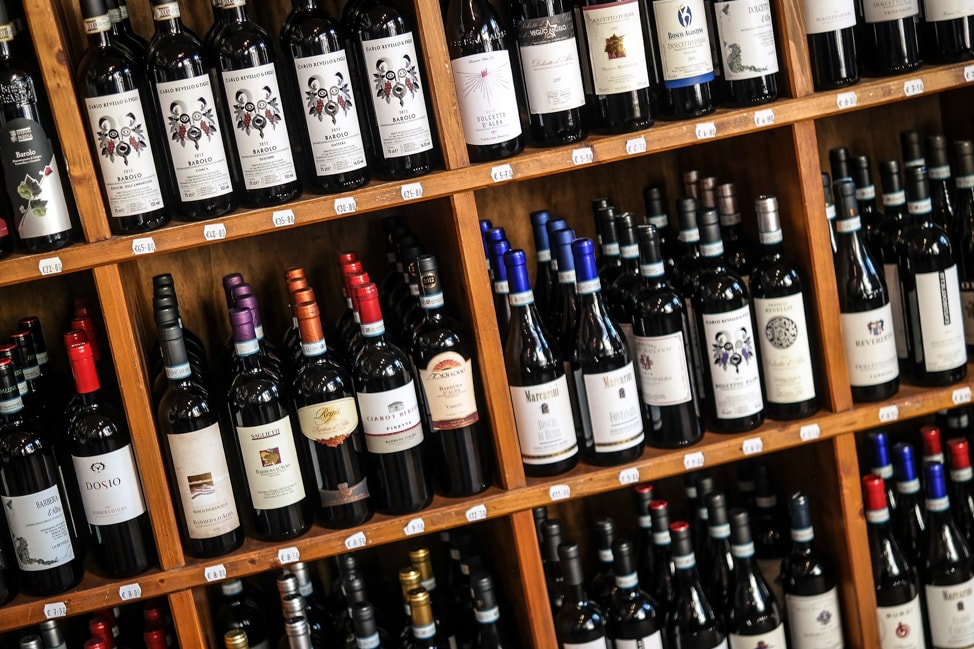 Have you enjoyed Barolo wine before? What are your thoughts? Share your comments below!