It's the question I couldn't shake.
Why does Venice exist? Why did a whole group of people decide that building a floating city, in the middle of a vulnerable lagoon, with limited access to fresh water, was a good idea? Why didn't someone say, hey guys, let's go over here to, you know, the mainland, and find a nice lake or river upon which to build?
Venice has lots going for it, but missing are all the hallmarks of the typical great European cities – hilltop location, usually on a river, with fortress-like walls, and fertile land.
Luckily, I had a Venice expert in the form of local guide Matteo from the tour company LivItaly Tours, who had the pleasure of answering all of my questions. Our small group size (6 max), meant that I had plenty of opportunities to ask questions. Thankfully, Matteo was very patient.
As we wandered the tiny streets on our Venice walking tour, our small group navigating from Rialto to St. Mark's Square, the logistics of the city continued to astound me. Delivery boats haul in supplies to restaurants and hotels, Amazon orders are carted around via massive manually-powered carts. Trash collection, ambulance services, and police run a city entirely by boat, unfazed by the extra effort required to do so.
Tourists gawk and giggle at the branded delivery boats, while locals followed their camera lenses to see what is so interesting.
Venice was originally built as a series of villages on islands in a lagoon because the water provided safety. Then, as the disconnected villages flourished, they created a central market space, where Rialto Market now stands. Eventually, bridges came into the mix, and a city of boats also gained the designation of being a city of bridges and walkways.
The fresh water dilemma was solved with massive public wells collecting rainwater, and using (imported) clay to keep out the seawater.
When life hands you lemons, and all that jazz.
Even with that succinct explanation about Venice's birth, I was still not satisfied. Why didn't that life-threatening conundrum of limited fresh water drive people away long before it did? Why didn't the massive efforts to build on unstable islands (no hard rock here, only layers and layers of silt) cause people to just throw in the towel and head the short distance to dry land?
Why did they keep going? And building? And expanding?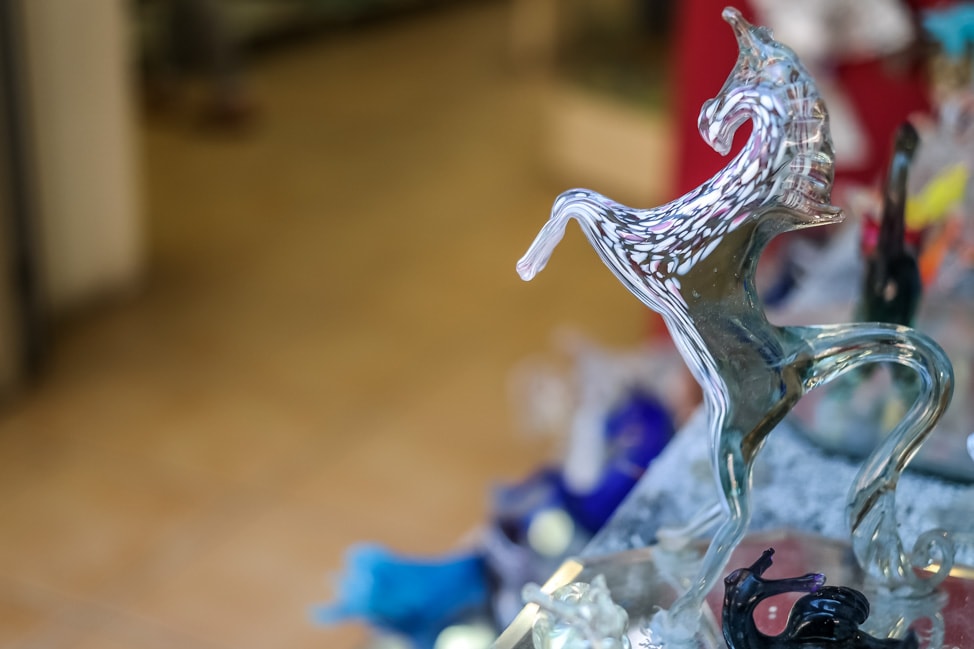 Matteo explained further. After the fall of the Roman empire, invaders flourished, and people sought shelter in the channels and lagoons offshore. It took about thirty years for those early settlers to decide to stay, and life in those days was actually easier on the water.
Rich in fish and salt, early Venetians traded for other necessary goods. The two or three miles that separate Venice from the mainland was far enough back then to not only protect citizens from invaders but also allow Venice to remain politically separate from Italy as well and pursue trade with the east.
They had to stay, and then they chose to stay. They had to innovate, and then they chose to continue to innovate.
The Venetians are a scrappy bunch, it turns out. All those gorgeous buildings, intricate facades, and decorative touches may be stunningly distracting, but underneath it all, Venice is built from brick, one of the most humble materials of all. Even St. Mark's Cathedral, presiding over the city in all of its glory, is brick.
Not only scrappy, Venetians are smart. They figured out how to supply fresh water to the masses, build with lightweight materials so that the city didn't immediately sink into the lagoon, and how to offer all the comforts of modern life to a population floating in the water. Not too shabby.
I left Matteo and the Venice Small Group Walking Tour with St. Mark's with newfound peace around Venice and why it is what it is. I watched a primary school release its students for the day and saw as families made their way home, over the bridges and along the labyrinth of walkways. I indulged in Venice's delicious food and drink, knowing that the effort to supply the city is a massive, but well-oiled machine.
And above all, I saw Venice in a new light, and the scrappy resourcefulness that made it the city it is today.
We learned so much in Venice, thanks, in most part, to Matteo of LivItaly. The Venice walking tour we went on, of Rialto and St. Mark's was complimentary, but we will be spewing Venetian knowledge to anyone who will listen for many years to come.