For the previous update on our Balkans road trip, see Part One here.
I asked Drew today if it is too soon for another big road trip update post. I like writing them but have been trying to wait, to allow time to accumulate more stories and anecdotes so I don't bore you, lovely reader, with comments like, we're having fun, we've driven a lot, blah, blah, blah.
But Drew reminded me that this is our site and we can do whatever we feel like, so here's another big update from the road. Or, rather, from a too small couch in Italy, where I sit in my sweats.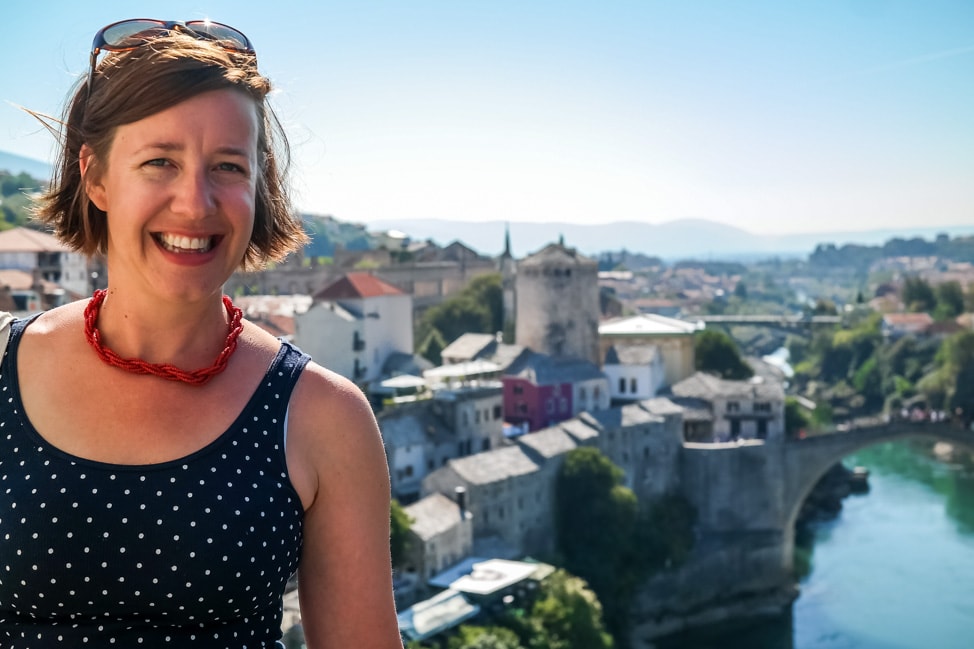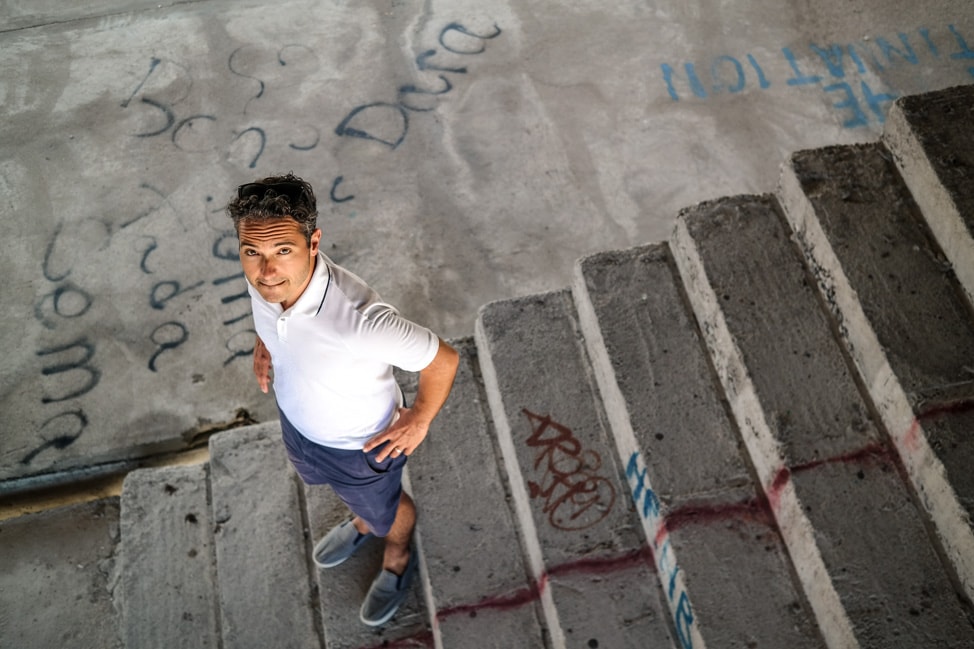 Since I last wrote an update, three weeks ago, we've covered a lot of ground. We last left off in Mostar, Bosnia & Herzegovina. We're just now gathering our thoughts and finalizing the images of Mostar, and have started writing about it on the blog. Breaking into an abandoned bank-turned-sniper-tower was one of the best things we've done yet, in seven weeks of traveling the Balkans. And the tour we took about the End of Yugoslavia will remain with us for a long time.
After Mostar, we went to Sarajevo, the capital of Bosnia & Herzegovina. Then to Belgrade, Serbia, and down through Macedonia (stopping in the capital of Skopje and also the majestic Lake Ohrid). We also took a day trip in there to Pristina, Kosovo. After Macedonia, we drove south to Greece, stopping in two lesser known national parks.
More to come on this, but I've decided that Papigo, Greece, is THE best place you've never heard of. My one woman marketing campaign starts soon.
Finally, we took an overnight ferry this week from Greece back to Italy, where we will spend the next two weeks. We're still sorting out the details, but we're in Bari now, and will visit Assisi, Ravenna/Rimini and Modena. The car goes back to Peugeot in two weeks time, and then part two of our adventure, the one in the US, begins.
High/Low
In our grand tradition of simplifying experiences into daily soundbites, we have had a few major highs and lows in the past three weeks.
In the high department, the Mostar building break-in is top of the list. We also loved sampling big city life in Belgrade where we ate non-Balkan food, and went to a few New York-y coffee shops. Sometimes it's the little things, like eating with chopsticks, that really makes a person's day.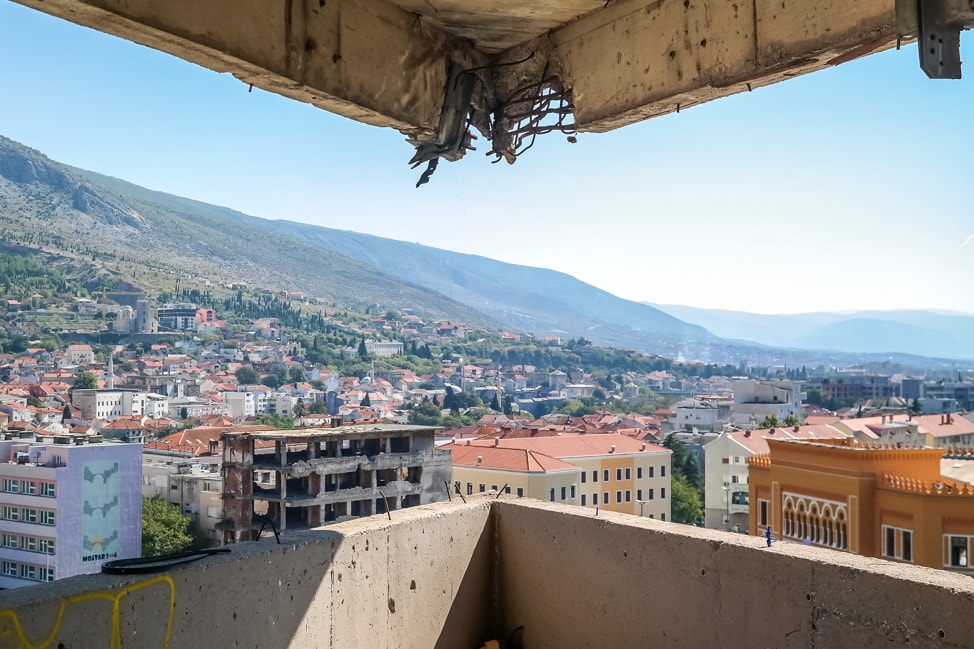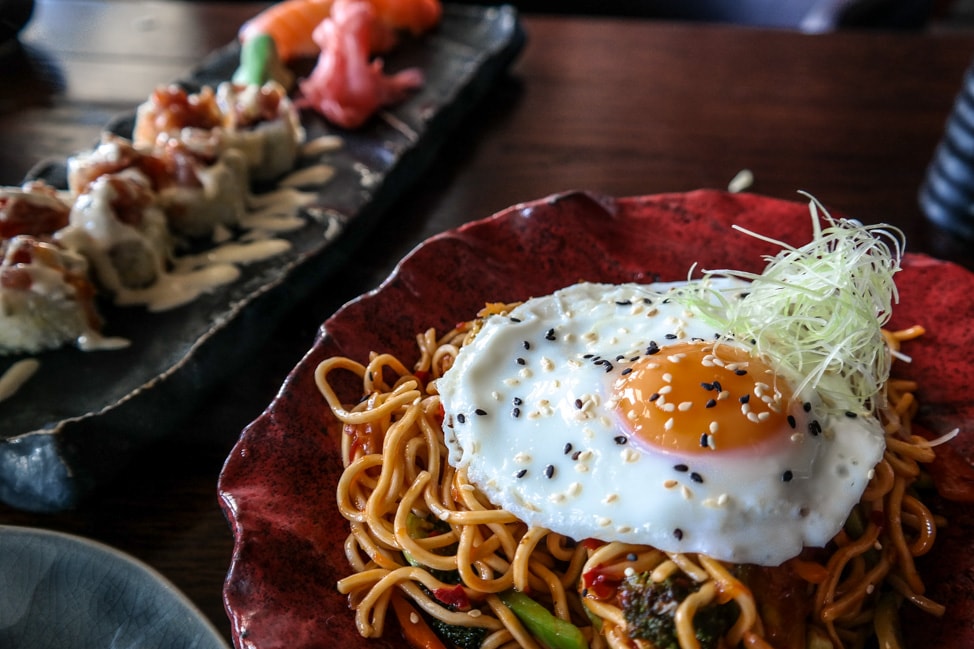 We went to a grocery store in Skopje, Macedonia that was the most well-stocked store I've seen in months (it rivals the amazing Kroger store in my Indiana hometown). We went nuts there, buying gluten-free everything, curries and coconut milk and we've been carrying lots of extra groceries with us ever since.
We took an amazing ten-mile hike on Lake Ohrid one day, which was the most fun we've had for free in ages. Finally, the tiny town of Papigo, Greece is a tiny mountain gem, and a place we're already talking about returning to.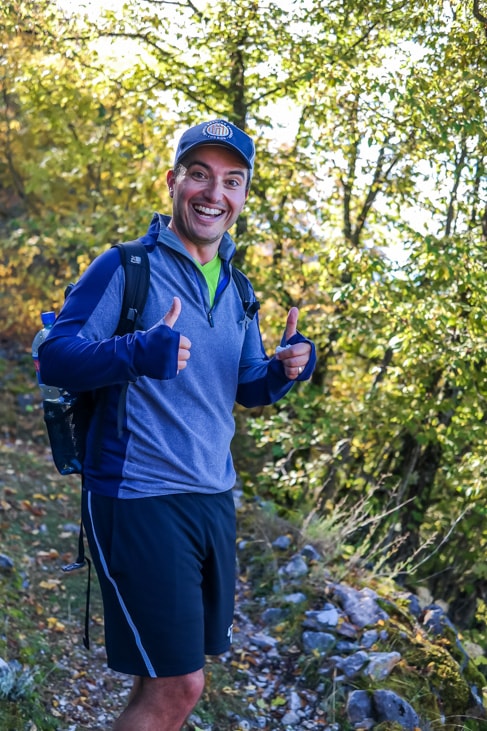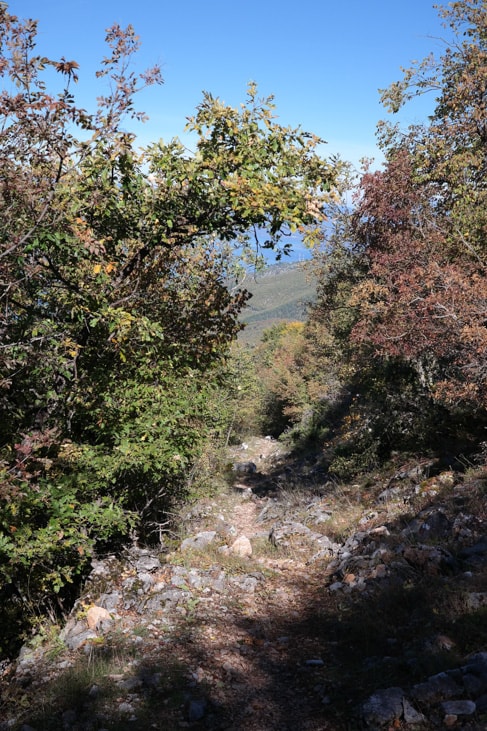 Those highlights are not without their counterparts.
As autumn has arrived in Europe, we've had more poor weather. In the first month of the trip, it didn't rain once. Now we've had a few days of rain, and we find ourselves planning our activities around it. A particularly nasty day in Sarajevo became a 'work day' and we spent a doozy of a day in Ohrid mostly binging Netflix at our hotel.
Another lowlight was the trip to Pristina, Kosovo. It was well-intentioned, but the bus ride took forever, the driver chain-smoked the entire way, it rained all day, and frankly, there's not THAT much to do in Pristina. Going into the clothing shop called Hillary, located next to the Bill Clinton statue was the only one redeeming moment. You should have seen us giggling and taking selfies in front of the shop. Yes, we were THOSE tourists. Locals passed us, confused. Check out our short video of the day to get a sense of what I'm talking about.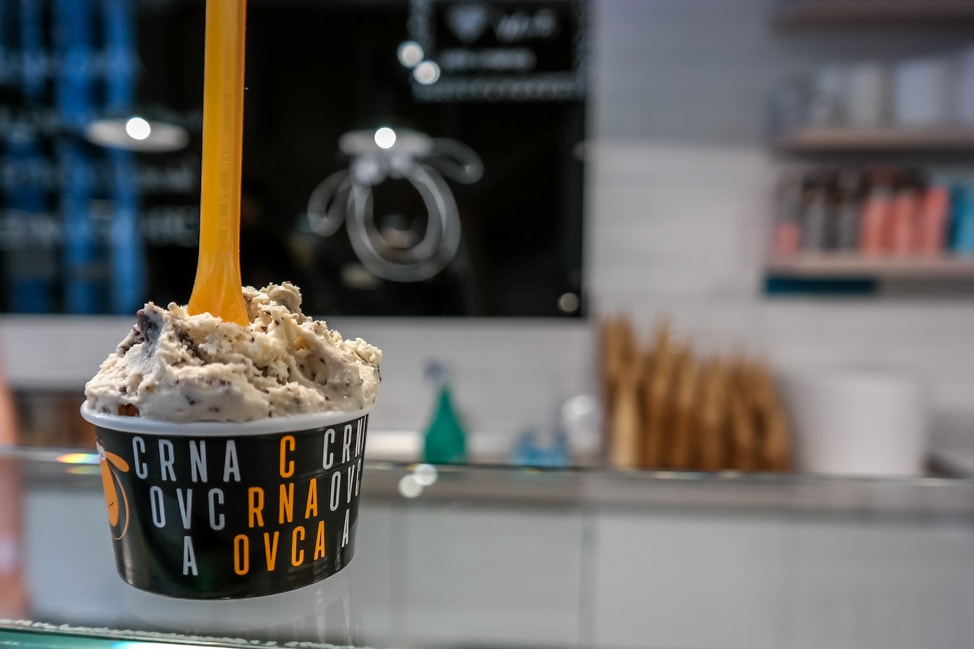 We had our first ever stressful border crossing, from Macedonia into Greece. The customs agent there didn't understand that our UK visas in our passports are the ONLY visa document that we have proving our residency there. We knew we were legal, but he had to ask around the building for 15 minutes before allowing us entry. Until you are delayed at a border, it is difficult to convey the weird feeling that surfaces – a kind of defiant, desperate rebelliousness. How DARE you question our visa status? Why wouldn't you want us to come into your country to spend money and boost your economy? How could you NOT know UK visa documentation? It was weird. But it ended up being fine, and when we left Greece, we were waved through with barely a look in our passports.
I'm also really sick, in general, of the stray animal situation in the Balkans. Day after day of stray cats and dogs just makes my heart ache, and I feel helpless and also incredulous that there aren't better programs in place to help these animals. Most seem well fed, and they're friendly enough, but it just makes me sick. I think that I'm very culturally sensitive most of the time, but this is one cultural difference that I just can't move past.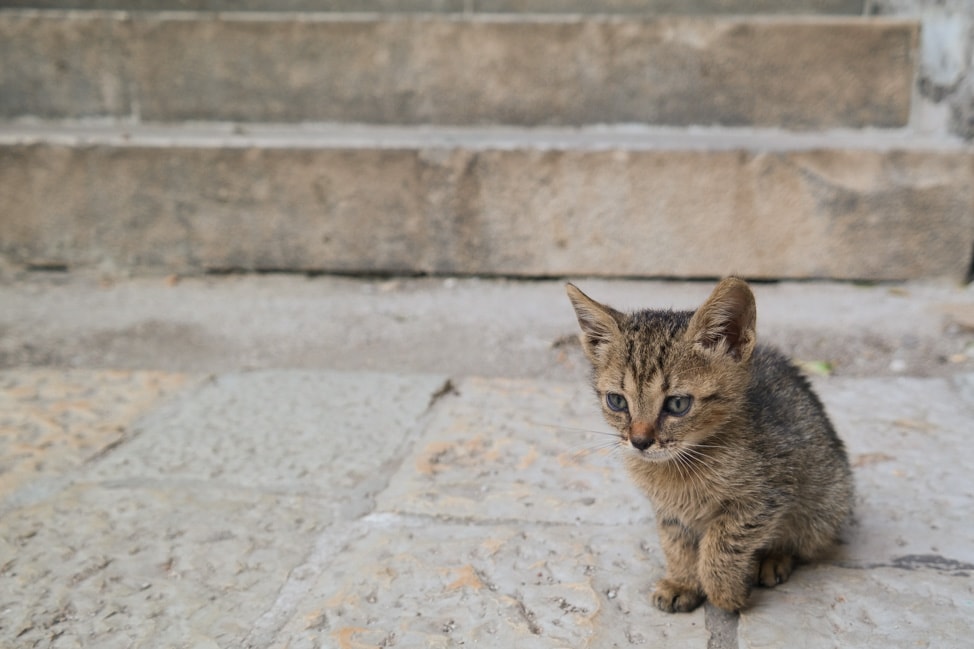 Budgeting
We're still chugging along with our daily budget. Our aim is to spend less than £129 per day, including accommodation, food, fun, everything.
For October, we shifted around the categories in our budget app (I guess we aren't buying as many 'Household Supplies' as we expected), and we are on target for the month thus far. In general, we spend about half of our budget on travel-related expenses, which include accommodation and things like flights or ferries. 6% goes to gas and tolls. About 20% is dedicated to restaurants (we like to eat out for lunch most days).
We continue to be surprised by how little we spend for 'entertainment' – only 6% for October. This includes items like tours, excursions and entrance fees. I think part of this is us – we aren't huge museum-goers, and prefer inexpensive entertainment in general (like the movie we saw in Sarajevo for like £8 for both of us). Hiking, another favorite past time, is free. Also, in the Balkans, there is just less to spend money on in this category. There is no Louvre, no London Eye. Many things that could have entrance fees (the bobsled track in Sarajevo) are free. In fact, the national museum in Belgrade, which we might have paid for, has been closed indefinitely as the city struggles to come up with the money to run it.
We are starting to book some big ticket items for later travel (plane tix in the US) so we'll see how the rest of the month shakes out. But on a daily basis, we were correct that deep in the Balkans, it is quite inexpensive to live well.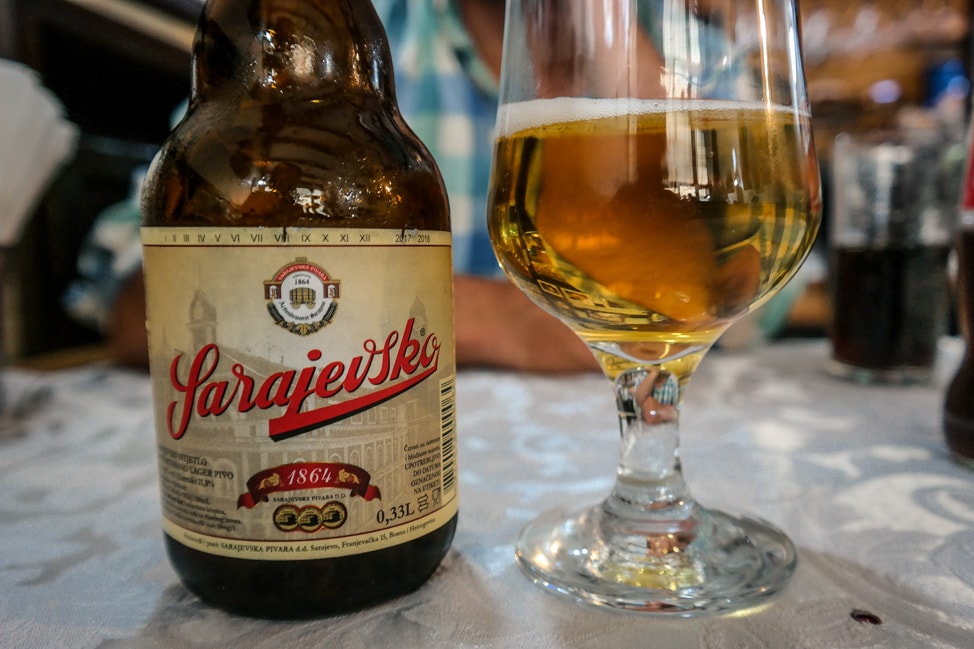 Answers to Your Questions
After our last road trip update, we got a few questions that I thought we could address. First, podcasts. I mentioned that we spend the bulk of our driving time listening to podcasts. That hasn't changed. We both are avid podcast listeners, and while we have our own personal favorites, we've limited our car listening to those that fall in the center of our Venn diagram of interests.
The short list, as approved by both Julie & Drew, is: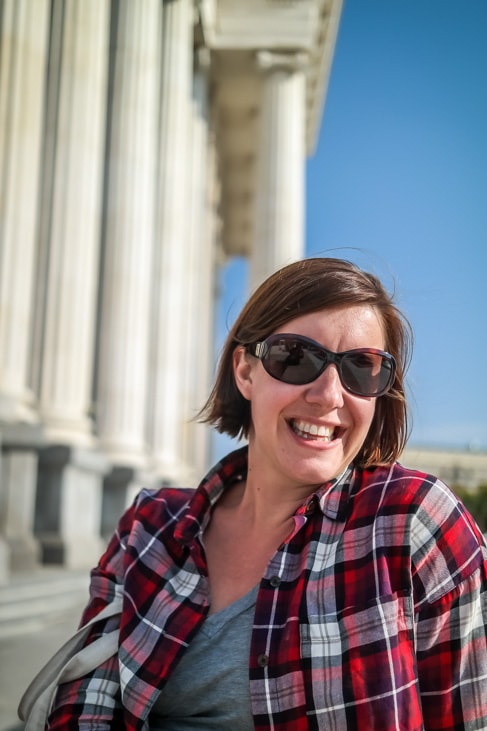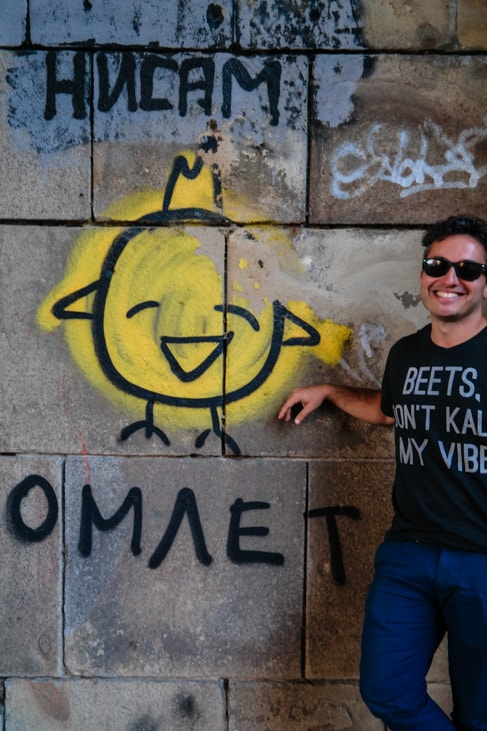 Several people also want to know more about how we're booking accommodation.
We continue to favor AirBnB apartment rentals over traditional hotels. We really enjoy cooking for ourselves, and find it to be a healthier lifestyle for longer term travel. When we have a basic idea for the next week's itinerary (for example, right now we're researching Modena and Cinque Terre, Italy), we both go onto the site and add any potential places to a saved wish list. Then we look at each other's choices and pick from there. We have a few filters we always set – entire house for rent, wireless internet, free parking, and access to a washing machine. Fortunately, we've had amazing luck. Our apartment in Belgrade was our favorite thus far. It was gorgeous and brand new, so we had lots of flashy amenities – colored mood lighting, anyone?
We have also stayed in a few traditional guesthouses and hotels, when we have trouble finding much on AirBnB for an area. In Lake Ohrid, for example, there were apartments available, but the costs were actually lower for us to stay in a hotel. By that point, we were ready for a break from our regular grocery shopping and laundry so we spent $30 per night in a hotel. After a few days of hotel living, and eating out most meals, we were ready to move back into our own place in Greece. It's a nice balance. We have been using booking.com for the hotel bookings, because we trust the consumer rating system and have had good luck with it all over Europe.
Once we get to the US we will write a full post about where we've stayed, because nearly every place is one we'd recommend to others. More to come on this soon.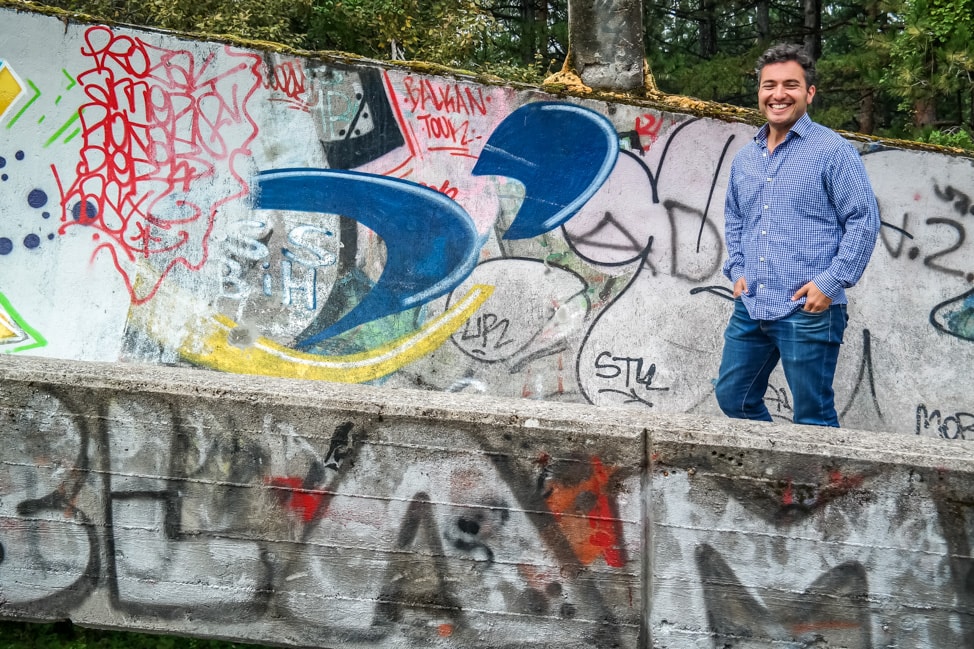 A Short Rant
I have nowhere else to publish this particular complaint, so I'm putting it here. There is this weird thing about toll roads that I just can't figure out. If you drive on toll roads in any country, you are expected to pay in local currency. Some countries also allow for payment in Euros (or MAYBE the currency of a bordering country), but it's difficult to figure out online which places are more flexible than others.
We read online that in Macedonia, they are particularly stingy about their currency rules, and the tolls only accept Macdeonian dinar. You cannot avoid the toll roads (we sometimes can using our GPS), and need to be ready to pay. But who in the world crosses into Macedonia for the first time carrying local currency? Serbian dinar aren't accepted, neither are Euros. We tried to find some Macedonian money in Belgrade, with no luck, so we entered into the country totally stressing about what we would do when we approached a toll.
We went so far as to pull over at every single gas station we saw, to inquire about a cash machine. Fortunately, we were able to get our hands on Macedonian dinar about 200 meters before our first toll at a brand new gas station that happened to have a cash machine. What would have happened if we arrived at the toll booth with no dinar? It must happen all.the.time. I don't blame a country for their toll roads, but without any payment options (credit cards, anyone?) it's very difficult to comply.
Anyway. Rant over.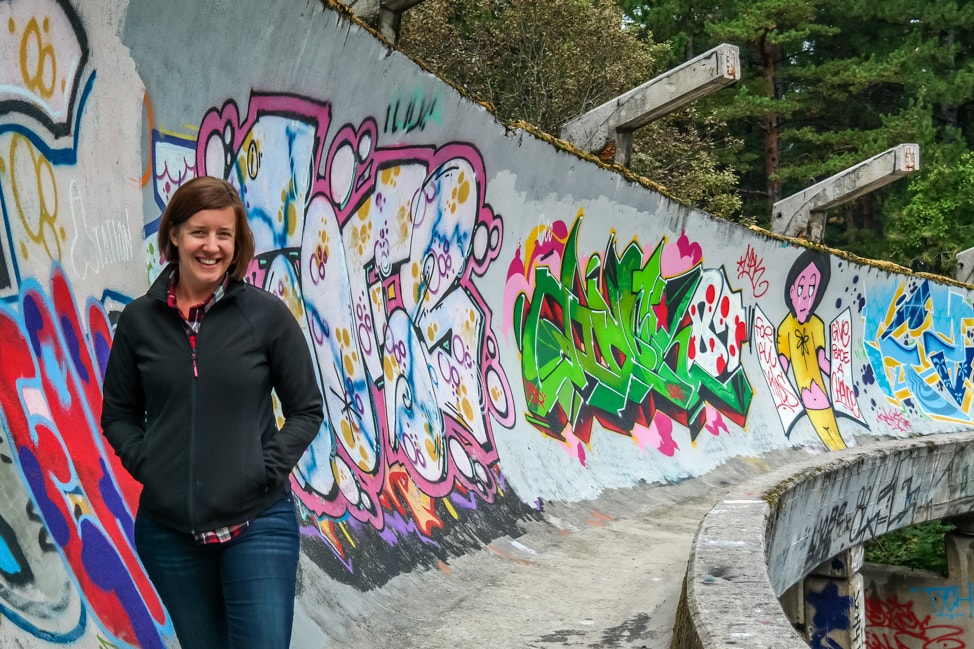 What's Next?
As previously mentioned, we are back in Italy. We didn't really mean to spend almost four full weeks in Italy during our travels, but there is something about the lure of cheap wine, plentiful pasta and warm temperatures that just can't be beat.
Two weeks from today we will fly to London where we will spend the weekend seeing friends and wrapping up some business there. We were planning to close our local checking account, but given the state of the pound sterling, we're now just going to hold onto the account until the currency rebounds. Look at us with multiple 'offshore' bank accounts. I think we must be gangsters.
In the US, we will spend time in Boston and Maine, go to Indiana for my big family Thanksgiving. Between Thanksgiving and Christmas we will continue traveling and seeing more friends and family. We are currently in the depths of trying to plan out this portion of our travels and we're finding it so difficult and expensive. Why can't the US be smaller? Why is the time between the two major end-of-year holidays so short? We'd like to talk to someone about this.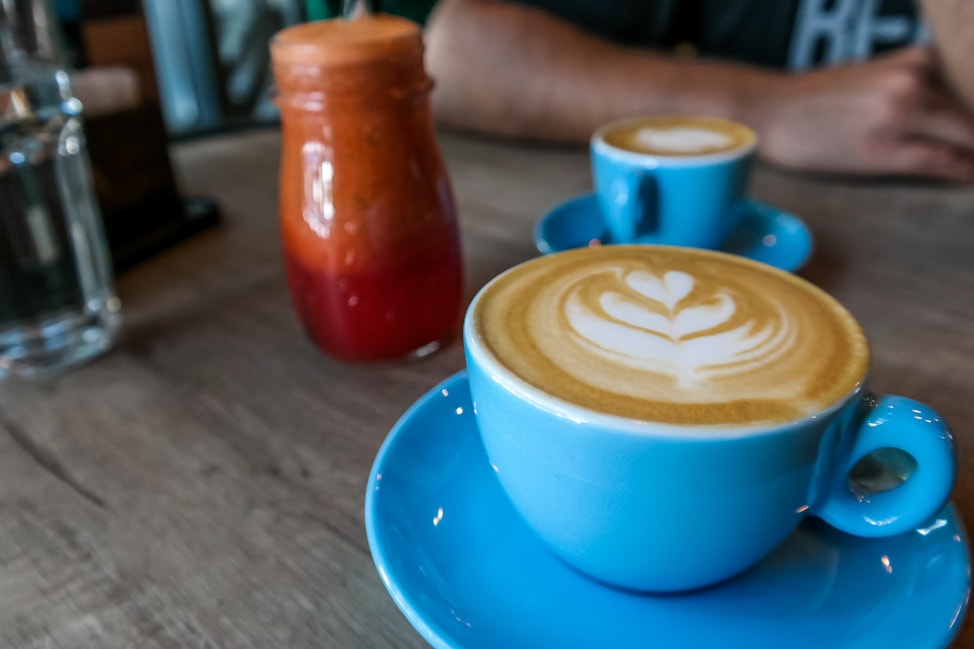 I will say that the balance of planning and being spontaneous is one we're still working on.
We're in a rhythm now where we're planning about a week in advance. But because we're booking apartments and making plans, we aren't able to be all that spontaneous. We probably would have stayed an extra day in Greece if we had known how much we would love it. But we didn't know, and we had already planned on from there, with a ferry reservation and our next AirBnB host expecting us. It's a strange tension, but a good problem to have.
Our next update will be from the States, likely with me in sweats on another couch. As always, feel free to drop any questions in the comments and we will follow-up next time around!