As this post publishes, Drew and I have been road tripping around Europe for nearly four weeks.
Four weeks ago today we did the final walk through of our London flat, and turned in the keys. Four weeks ago today I took my last run around our dear London neighborhood, chopped my hair the shortest it's been in years, and took one final inventory of our road trip belongings. Four weeks ago today, I emptied my work bag, that trusty but completely beaten up torture device that has been keeping me looking cute on commutes for the last five years, and donated it.
That night we hauled our stuff – two large carry on bags, a duffle bag and a backpack – to a small inn near London's City Airport. We charged our devices, called our parents with our local mobile plans and ate terrible veggie nachos in the downstairs pub. Very early the next morning, the 3rd of September, we walked to the airport and jumped on a flight to Nice. I say that so breezily, but you can imagine us, 5:30am, trudging the fifteen minutes down the road to the terminal, sweating profusely, and cursing whoever had the idea to walk.
It was hot, we were tired, but damnit, it was the best morning of the year.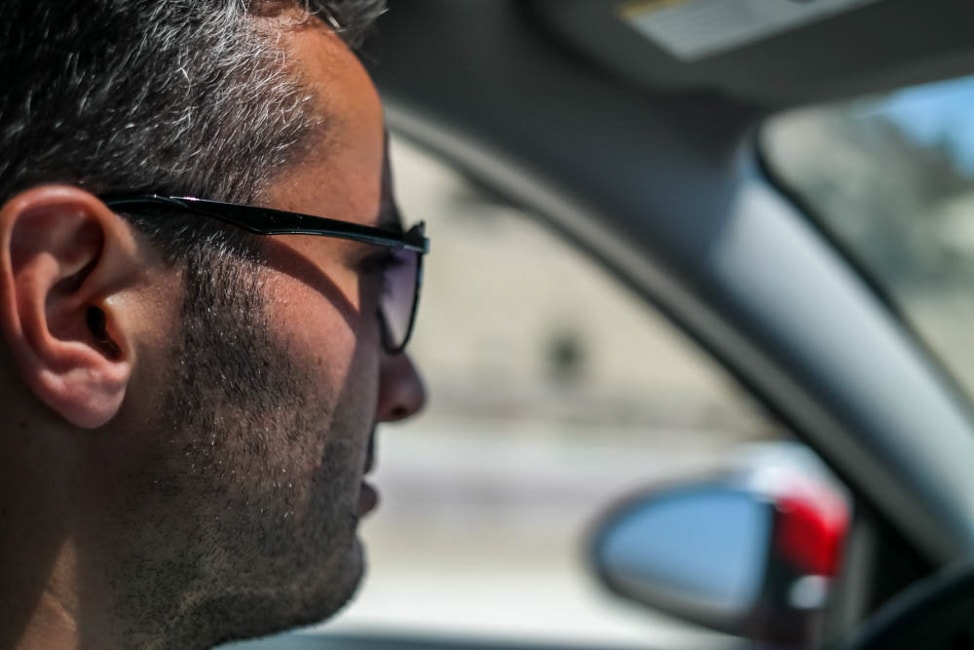 This European road trip, this sabbatical from corporate life, this departure from London, have been months in the making, and now, here we are. I keep reminding myself that THIS.IS.IT. Don't blink, don't be in a bad mood, don't waste a minute. This is the dream that has been on simmer for the better part of a year and is one of the best road trip ideas for couples I've ever had. If I do say so myself.
On my weekly Skype family calls, during which all of my siblings and parents gab about our lives, they are hot and heavy with the questions. How are we doing? Where are we again? What language is spoken there? When is our fight back to the States?
So for all of them, and anyone else who is interested in what the hell we are doing and how it's going, this one is for you.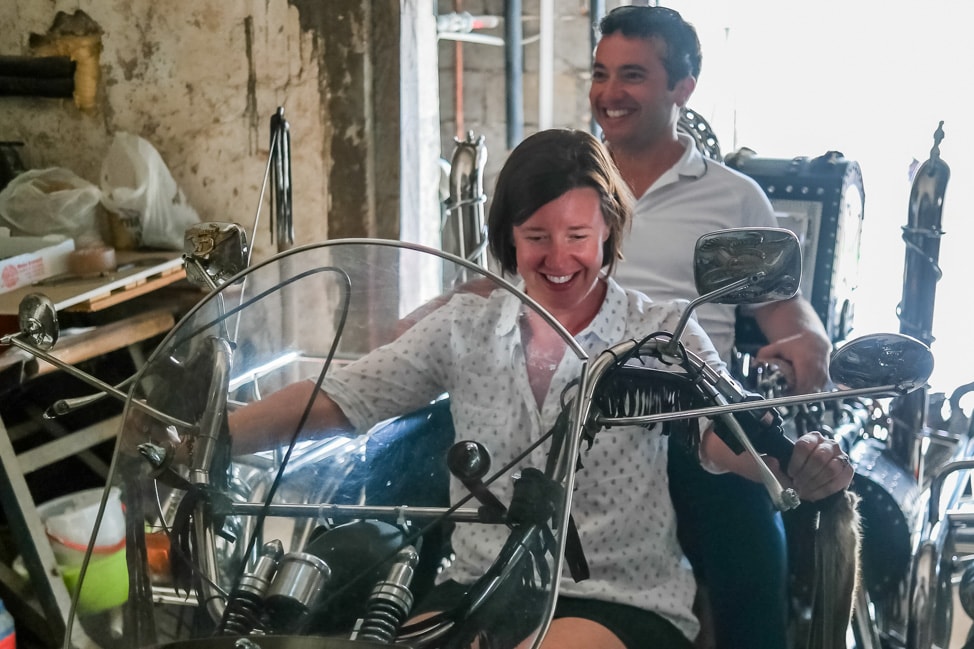 The Status of Us
First things first. Yes, we still like each other. No, we haven't come close to killing each other. Somehow we still have things to talk about. Today we've had lengthy discussions about life on cruise ships, what we can make with the gluten-free bread we found at the grocery store, and how slippery the stone sidewalks would be if it rained.
We're a comfortable team, as evidenced by our excellent doubles kayaking skills that we've discovered. We're not quite so skilled on the canoe, but working on it. We easily share chores like cooking and laundry and we've chosen to keep most of our belongings in separate bags, minimizing any annoyances about where that shirt is or who put the dirty stuff with the clean.
Side note: the picture above, on the motorcycle, is literally the only one we have of both of us. Oops! We'll do our best to get a few more soon.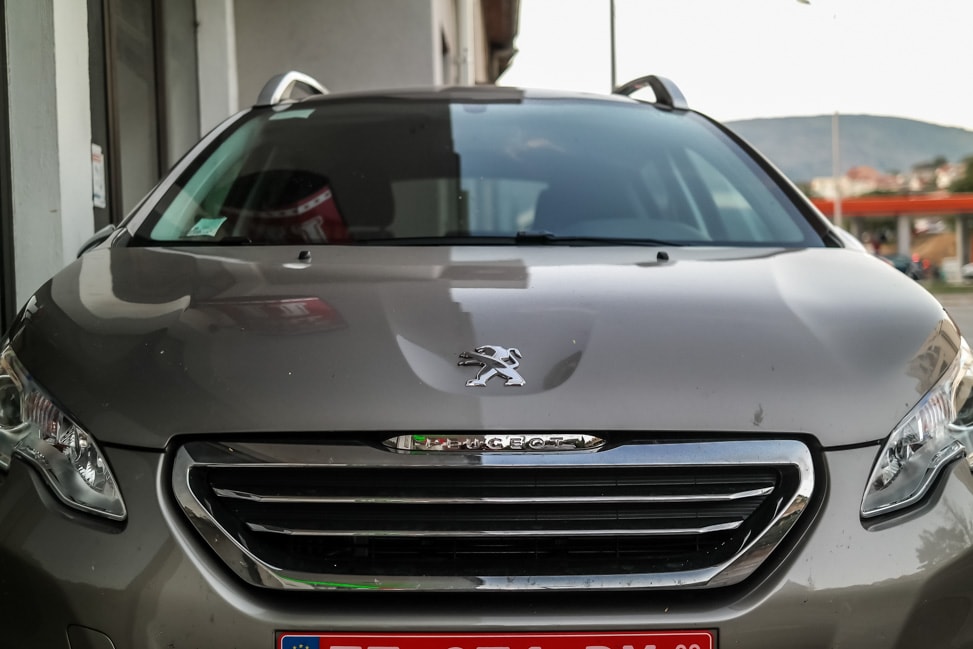 Our Car, Vada
Drew has done most of the driving, mostly because I have a small level of discomfort with driving in foreign countries, where I'm worried about the car and having an accident in a place where it would be difficult to manage. I also have developed more trepidation around driving after 5 years of big city living, hurtling in the tiny metal death box just one mistake away from disaster. Yeah, I'm fun.
Our car, Vada, is a brand spanking new Peugeot 2008, lovely taupe and still smelling fresh and clean. Our GPS has been perfect, access to podcasts on our phones has been without issue, and we have no complaints. Which is good because we've driven nearly 3,000km (1,800 miles) so far. If you can believe it, we've only filled up the tank 4 times. Thank you cheap diesel fuel for keeping us on the road!
We've been sticking almost exclusively to side roads, avoiding arduous, dull days on the motorway. That also means avoiding almost all tolls, which on the Italian autostrada, can add up quickly, costing as much as €30 for a 3-4 hour drive! Our GPS allows us to find routes that avoid tolls completely.
We've cruised past the Italian countryside and vineyards, through the Dolomites, across the rolling hills of Slovenia, along the sparkling waters of coastal Croatia, and the rocky, jagged cliffs of Montenegro and Bosnia & Herzegovina, passing through small villages and not much else.
Side note for anyone interested: we got this car through an amazing program that Peugeot has for long term rentals. They deliver a brand new car direct from a Peugeot factory, fully insured with zero deductible and unlimited mileage, for half the cost of a typical rental. It is fantastic and so far (knock on wood) we've been recommending it to everyone we meet.
Additional side note: Drew had no idea the car was nicknamed Vada until he read this, named after the main character in the 1991 film, "My Girl."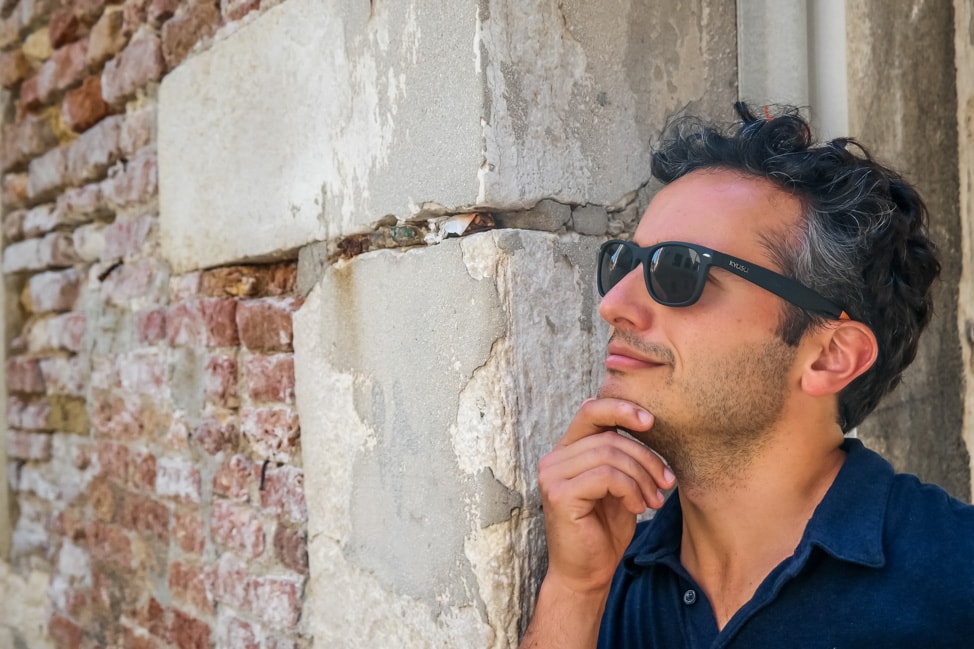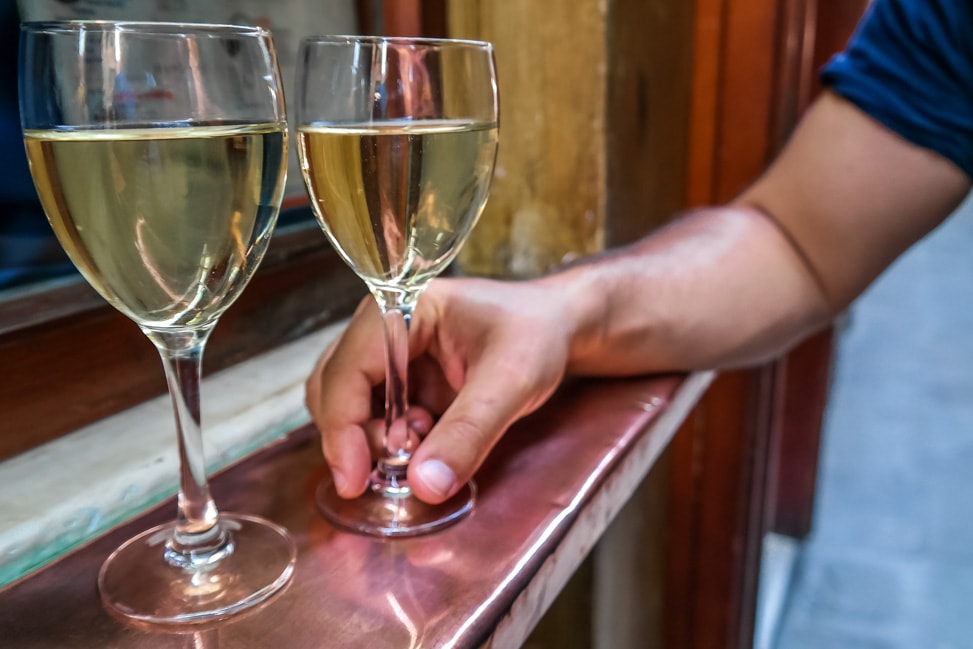 Where We've Been, What We're Doing
So far, we've made stops (2-4 nights each) in: Piedmont, Lake Como, Trento and Venice (Italy), Bela Krajina (Slovenia), Plitvice Lakes, Split and Dubrovnik (Croatia), Kotor (Montenegro) and I'm writing this from Mostar, Bosnia & Herzegovina. Today we drive to Sarajevo.
Even though both of us love the adventure of travel, we are both quick to fall into routines. On travel days, we drive late morning/early afternoon, arriving at our new location by 2pm or so. We unpack, find groceries and usually that's it for the day. We have a grocery bag of staples that we've been accumulating, so we come prepared with some of our own groceries in each place (oil, spices, granola, rice, etc.). Here in Mostar we've picked up Nutella and gluten-free bread, which we'll move with us to Sarajevo.
On days when we're staying put, we tend to do blog work and travel planning in the morning, leaving our apartment around 10am. We walk a lot, sign up for tours, and get lost as much as possible. We like to have lunch out somewhere, picking a place based on a little online research and doing our best to sample as many local dishes as possible. By late afternoon we're usually back at home, reading, playing around online, and taking a break. We make dinner, turn on Spotify, and DJ the evening away. Sometimes in the evenings we'll go back out for a walk, or a drink on a patio somewhere.
The lifestyle is much less glamorous than you would imagine, and more low-key. We've taken a surprising number of naps.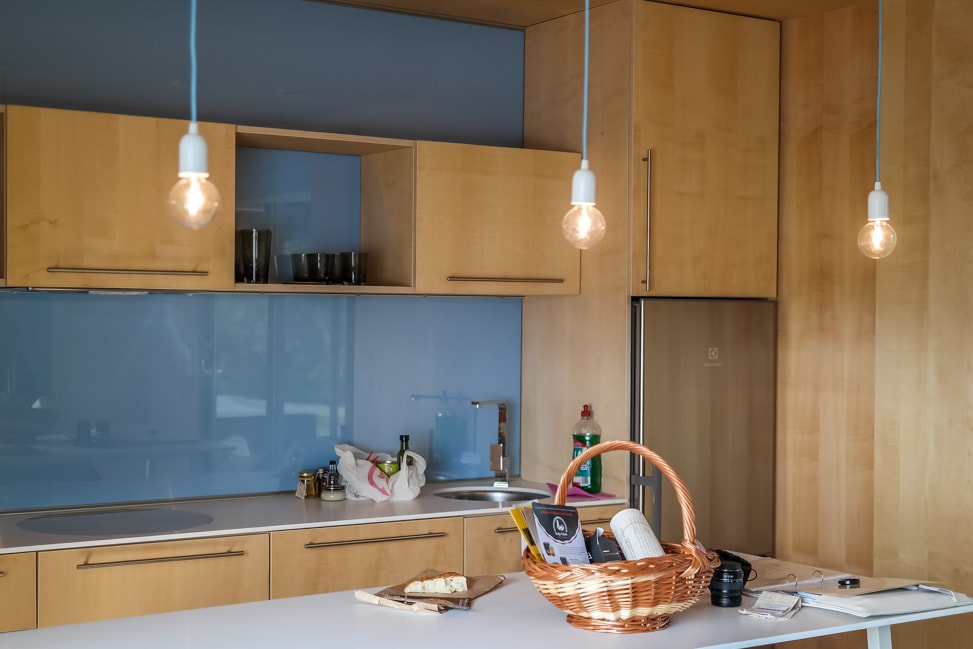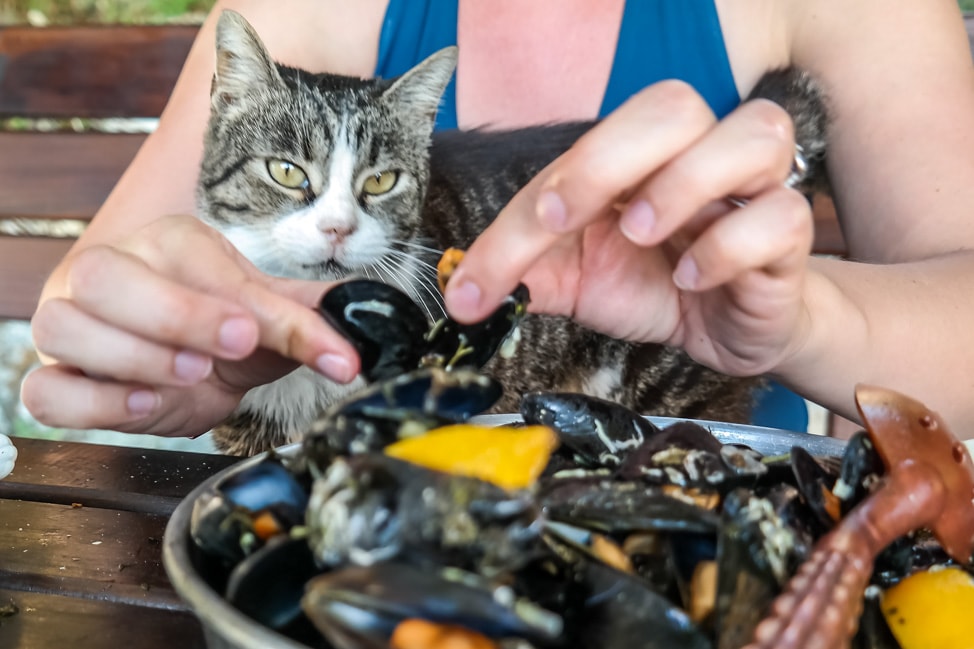 Where We're Staying
We've stayed almost exclusively in AirBnB rentals, and have loved it. We have had great experiences, fantastic hosts, and all the comforts of home. It really makes a difference when we don't have to eat out every meal, have rooms in which to spread out, and importantly, have easy access to laundry. Give me a comfortable bed, and a strong WiFi connection, and you have one happy gal.
Our only non-AirBnB stays were at the luxury glamping resort Big Berry, in Slovenia, and the Plitvice Hills Guest House, which was totally fabulous.
Side note: the cat pictured above, Mimi, has been hit by a car four times! She's a feisty one, and became our best friend as soon as there was food around. I fed her plenty!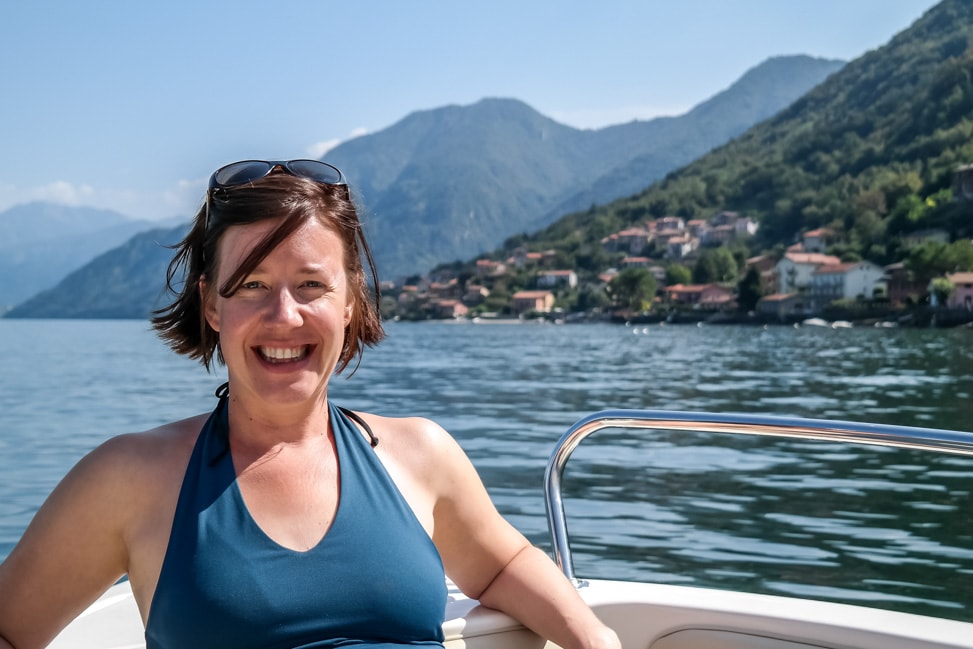 High/Low
We play the high/low game each night, so we've had a lot of reflection time about what we've experienced thus far, and our highlights and lowlights are the same.
So far, the best parts have been: the amazing boat rental on Lake Como, being out in nature in Slovenia, visiting Plitvice Lakes National Park and spending five full days in Kotor, Montenegro. Montenegro is stunning. I hope we capture its beauty when we get down to work showing you the goods next week on the blog. More to come for sure.
Along with the highs, we've also experienced a few lows. First was a parking ticket we got in Trento, Italy, when trying to find an open wine shop. We left the car alone for literally ten minutes. So annoying. Another low was taking a day trip in Montenegro to a little town called Budva, which was not our style, to put it mildly. A rock beach lined with endless lounge chairs, souvenir shops and pirate-themed restaurants. No thanks.
Finally, we weren't as blown away by Venice and Dubrovnik as we hoped to be. They were both nice, of course, but so overrun with tourists that we struggled to find space to breathe. The tourist population exceeds full-time residents every day in both cities, so you can imagine what the crush of tour groups feels like on the ferries around Venice and on Dubrovnik's famed drawbridge Old Town entrance.
Show Me The Money
Before we wrap up, I wanted to write a quick note about our budget. We are very detailed budgeters, and have been tracking our daily spending for years. When we moved to London we were worried about the high cost of living there so we got into the habit. For this trip we have a set daily budget, £129 per day. This includes all accommodation, food, entertainment, transportation, etc.
Depending who you are, this may seem very generous or barely sustainable. We thought it would be easy to meet this budget in the cheaper Balkan countries but difficult to manage in, say, Italy. So far, nearly one month in, we are on budget, but not under it (like I secretly suspected we would be). We have been keeping to an accommodation budget of around $60USD per night, and most of the rest of our funds are spent on groceries and restaurants.
I think that October will be a cheaper month, given where we will be traveling, but I also secretly want to splash out at some fancy hotel somewhere, effectively blowing the budget out of the water. We'll see where we land on that.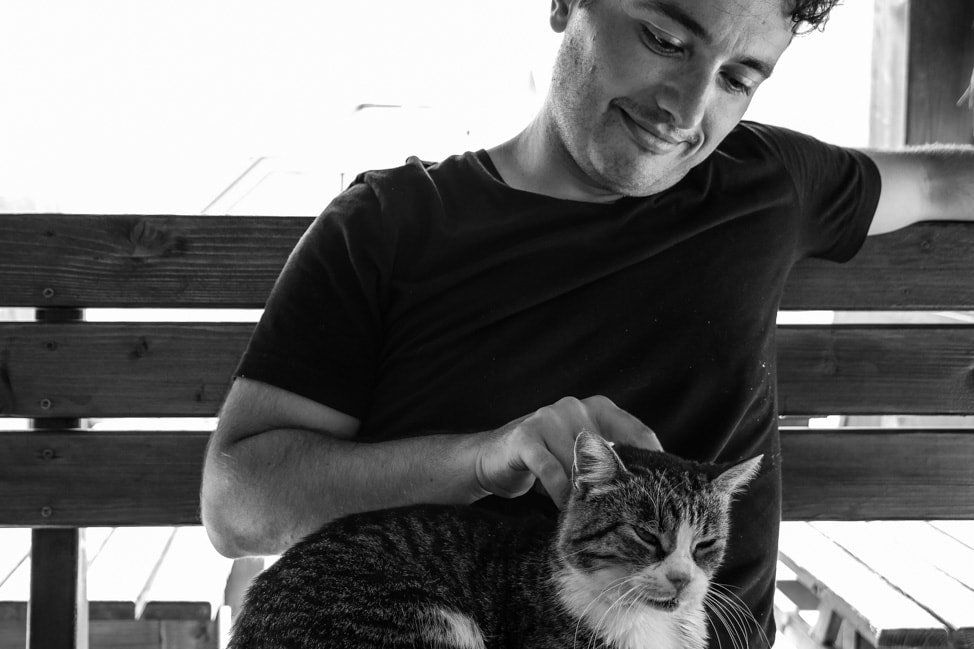 What's Next?
We'll be in Sarajevo for five days before heading over to Belgrade, Serbia. After that, we haven't actually booked anything, though we will be going south to Macedonia, hopefully will spend a day in Kosovo and then down to Greece. We do know that on October 20th, we will be on an overnight ferry from Greece to Italy, where we will spend another couple weeks.
It's been fun planning this trip as we go. We began with a tentative itinerary, but have been modifying it along the way. For example, we weren't planning on staying in Kotor at all, opting for a beach town down the coast. But after doing some research, we realized that Kotor is a great place and we changed our plans to be based there instead.
Onwards!
We plan to write one or two more of these updates from the Balkans over the next 4-6 weeks. Is there anything you want to know more about? Like what podcasts we're listening to or what our favorite channels are on Spotify? Feel free to leave any questions below and we'll cover it next time.
Disclosure: Some of the links in this post are affiliate links. Your clicks help keep us on the road!