It's the hardest post of the year for us to write.
We eat to live, live to eat, and basically are professional eaters if there ever was such a thing. Add to that that we live in one of the world's food epicenters, and you can imagine how packed our calendar is with eating engagements.
It's so full that I keep a calendar just to document where we've been.
After literally weeks of discussion, narrowing our best meals of the year to five standouts is a challenge akin to picking Oscar winners or the Nobel Peace Prize. But we can't put it off any longer – 2016 is staring us down and we need to conclude our 2015 highlights properly.
Without further ado, we present the highlights of our best dining experiences of 2015.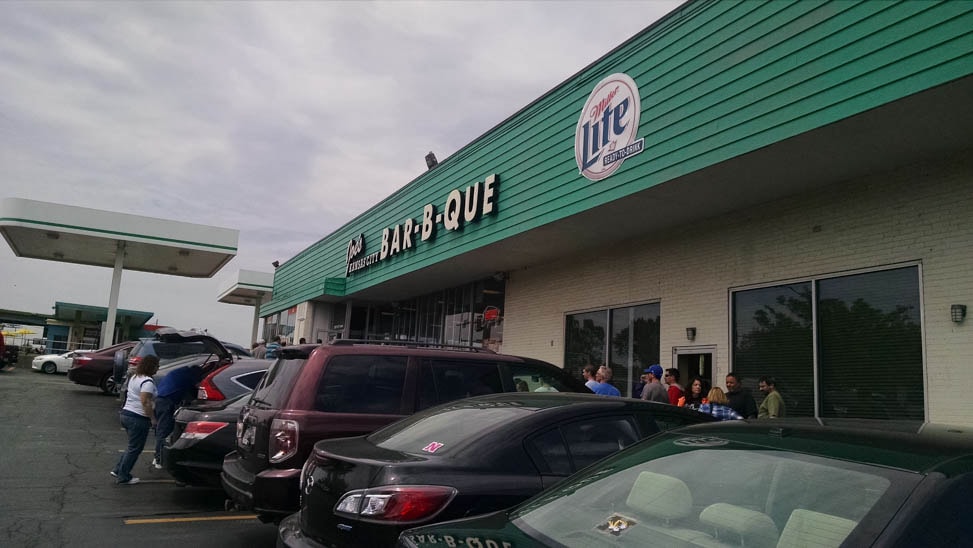 The 'So Quintessentially American It Hurts' Award: Joe's Kansas City Bar-B-Que, Kansas City, Kansas
Consider this Venn diagram – piles of slow cooked meat, massive styrofoam cups of soda as big as your head, and a working gas station. What's the center of that crazy combination? Joe's KC BBQ of course. We stopped during our summer US road trip in Kansas City with the sole purpose of having a meal at this famed restaurant. By the time we drove 12 hours across Kansas and half of Colorado, we were literally starving, and pulled pork with a vinegary Kansas City sauce never tasted so good. And, thankfully, all the hype is true, Joe's deserves every accolade it gets.

The 'Most Expensive Meal Of Our Lives' Award: Hibiscus, London
There are plenty of expensive restaurants in London, with Michelin stars and tons of press and deposits required for a reservation. With our dear friends departure back to the US looming, we felt one last blow-out meal was in order, and as a team, we settled on the 2-star Hibiscus. We had a private room, a private chef and course after course of interesting bites of delicious food. We argued later if the meal was worth the price tag (so high I'm embarrassed to type it), and we agreed that yes, if only for the amazing memories that will last a lifetime.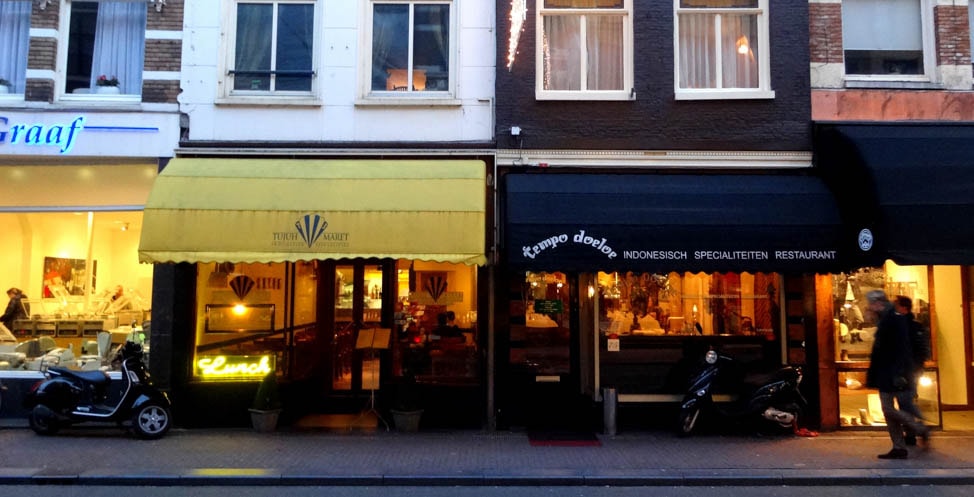 The 'Even Better When You're Not High' Award: Tempo Doeloe, Amsterdam
We planned well for our brief trip to Amsterdam, booking excellent restaurants through the entire weekend. The standout was Tempo Doeloe, an Indonesian restaurant in the heart of the city known for rijsttafel, which translates as "rice table" in Dutch. For anyone who is indecisive about menu selections at restaurants (I'm looking at you, Drew), rijsttafel is the ideal dish. At Tempo Doeloe, they cooked what appeared to be every dish on the menu, from stir-fried veggies to a smattering of curries, ranging from mild to "it's okay to cry" spicy. Everything was presented in small ramekins, with a large bowls of white and yellow rice, covering every square inch of table space. We sampled a wide array of exciting flavors and spices, from a  cuisine that does not typically get the attention it deserves.

The "We Miss Good, Cheap, Mexican Food" Award: El Palmar, Lompoc, California
Whenever we are back in California, visiting our friends north of Santa Barbara, we head straight to El Palmar for unbelievably good Mexican food. Sorry London, but there is nothing this good in your city. Not even close. The corn tortillas are homemade, the TV in the corner is blaring Telemundo, the staff barely speaks English, and it is super cheap. The backdrop? The end of a small strip mall in a ranching town. They make tacos to die for and enchiladas that are not just tortillas covered in a mound of melted cheese like in the UK. It is a true gem, and one that always reminds us of our friends and their hilarious children.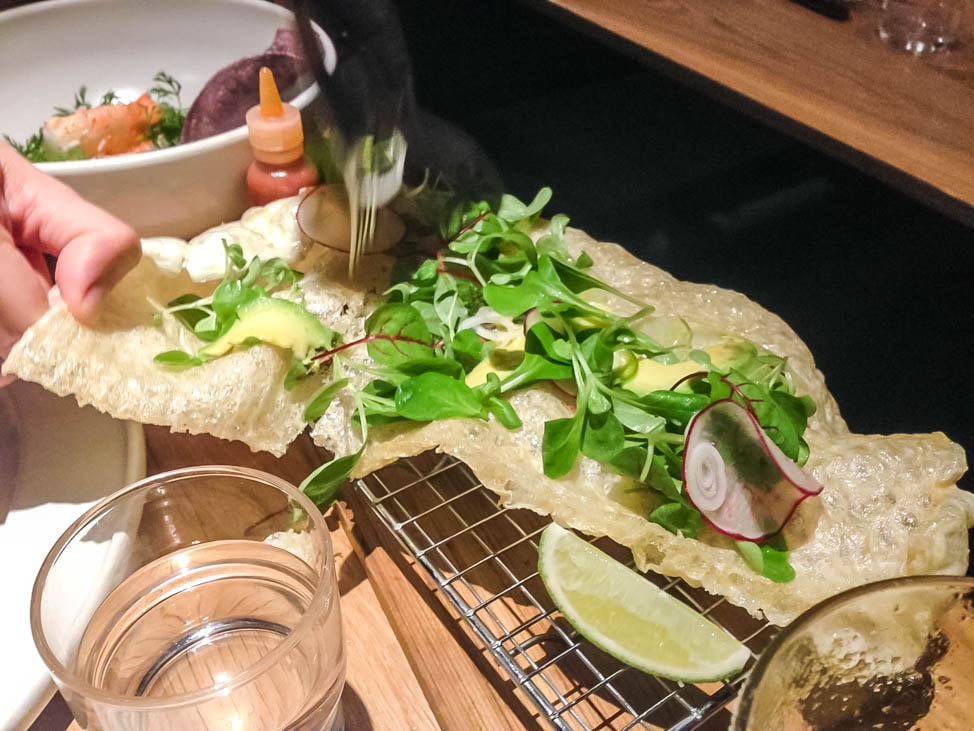 The "So Good, It Had To Be Restaurant of the Year" Award: Cosme, NYC
After I extolled the virtues of quality, cheap Mexican food above at El Palmar, our Restaurant of the Year, Cosme, is the complete opposite, a high-end, modern take on Mexican in the heart of NYC. Chef Enrique Olvera opened this spot in early 2015 to rave reviews from the critics. We did not know what to expect, but we were blown away at the bright flavors and interesting perspective of a modern Mexican cuisine. Drew summed it up on our review of the restaurant:
"Cosme was a revelation. I think it is one of the most important restaurants to open in NYC in years, mostly because it redefines what a Mexican restaurant can be for a city that already understands and appreciates Mexican food. It doesn't try to throw people off and do something modern for the sake of being modern, but takes familiar ingredients and combinations and makes them more exciting. If you find yourself in NYC, you need to put Cosme on your hit list."
So, as we wrap up our look back at an excellent (and rather tasty) 2015, it is time to look ahead to 2016. We already have a booking for January 1st at a restaurant that may very well be next year's big award winner. Hopes are high.